---
The breeze gently blew by with only the subtlest December nip to it. The arms of the man you love, the man whom you'll soon call husband, encircle all of you. Nothing else seems to matter. It's been one year since he asked and you said yes by that twinkling Christmas tree.
The day's details are done (and stunning), the stressful planning months are over, the people – your people – are arriving. Fellows from childhood football and girls from pretend play & college years gather around. They primp, ooh and ahh, and heckle.
This is your wedding day.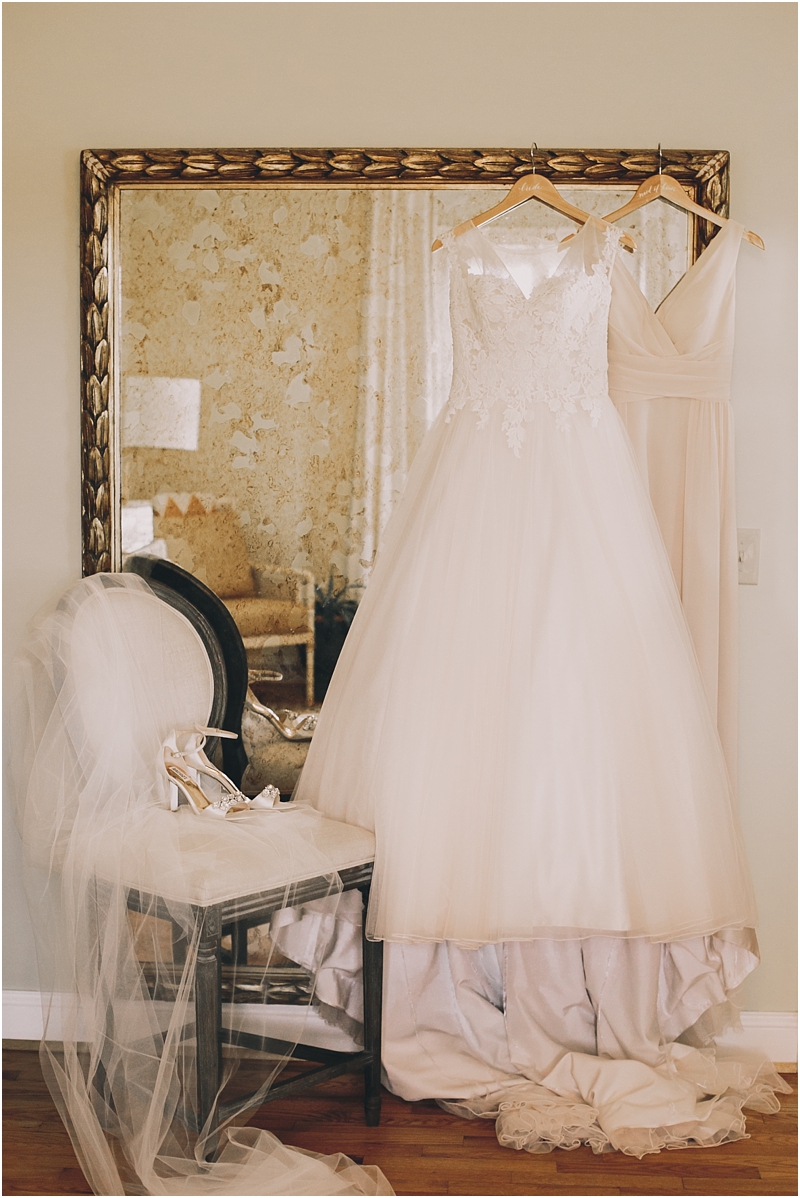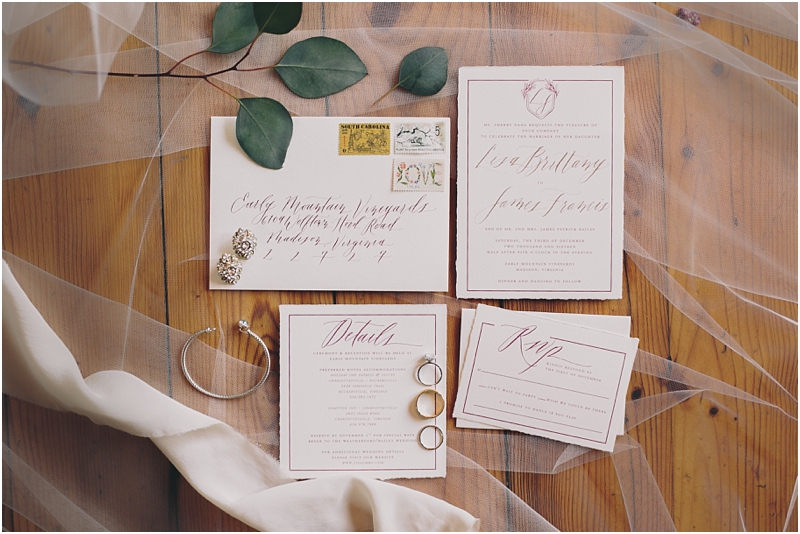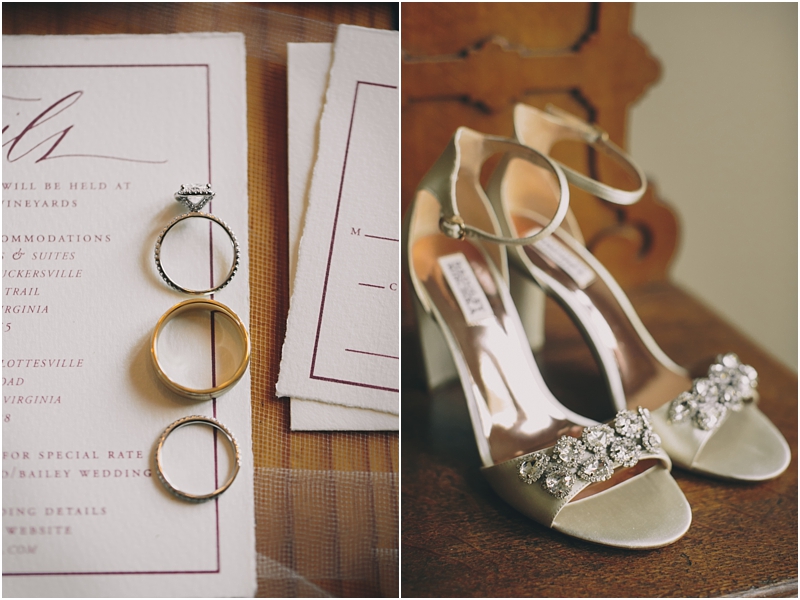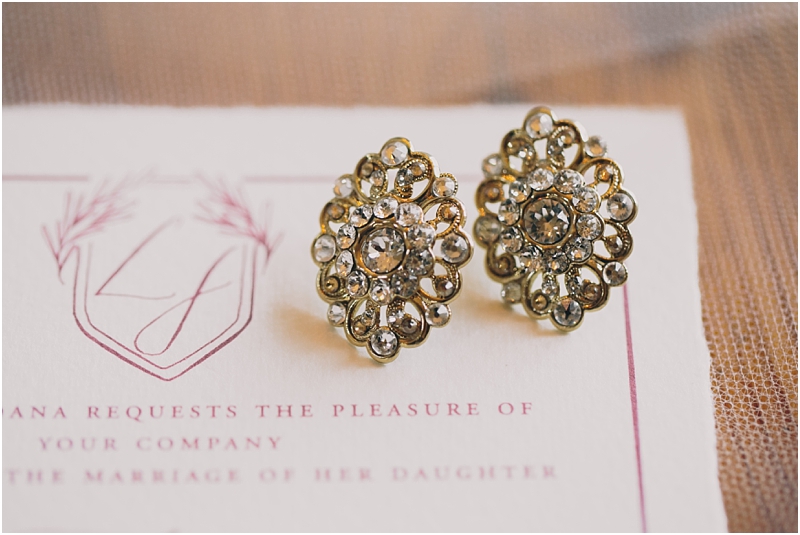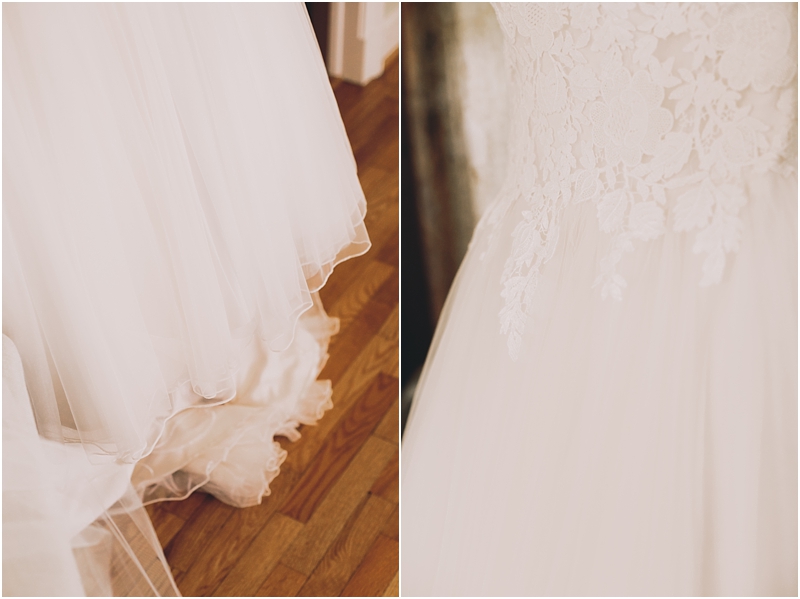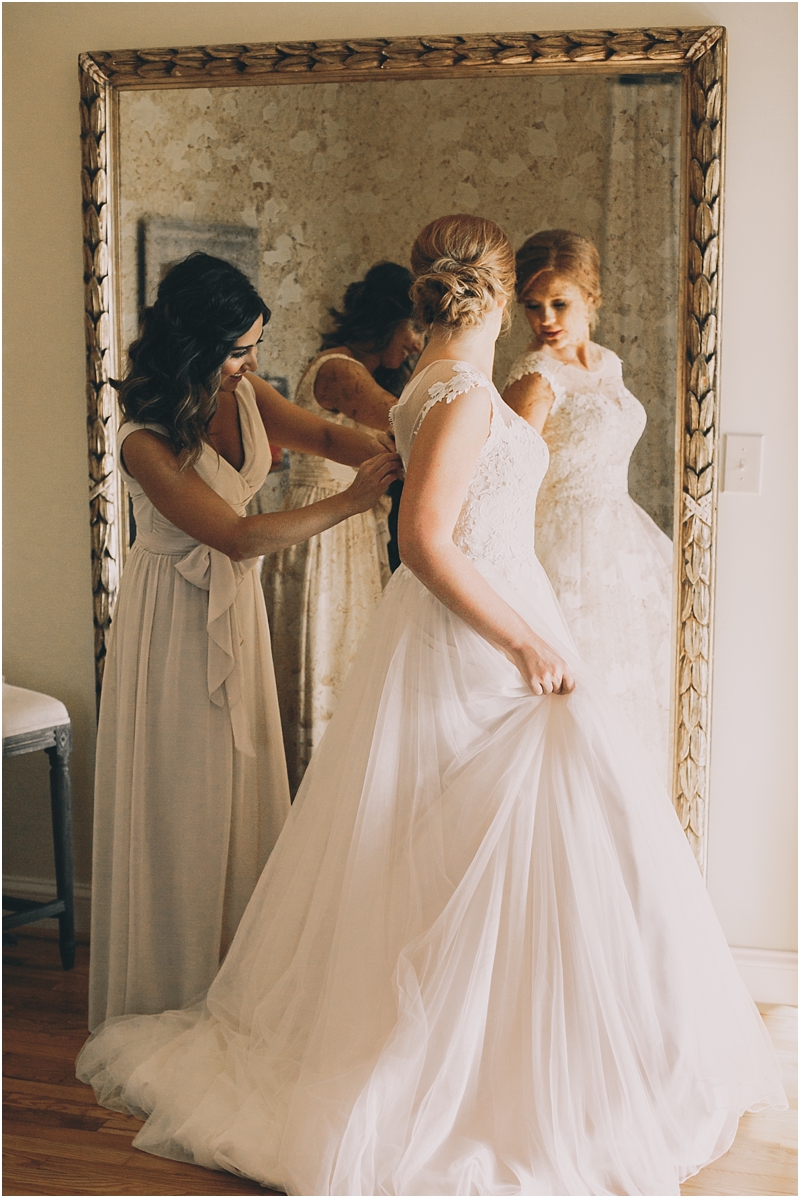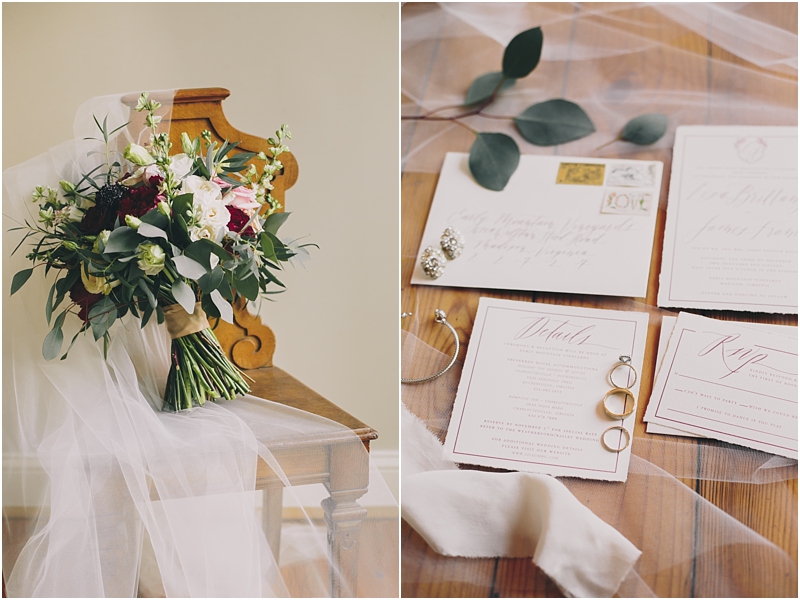 Tears fill Momma's eyes. The dog gazes up and that familar sing-song voice exclaims "ohhhhh, best friend, you look amazing." Magic seems to cling to the air. On his part, anticipation racks his body making tying a tie more monumental than ever before. His focus – though distracted it might be – is on one thing. Seeing his bride. The woman who will take his name.   
As they say, weddings are curious things.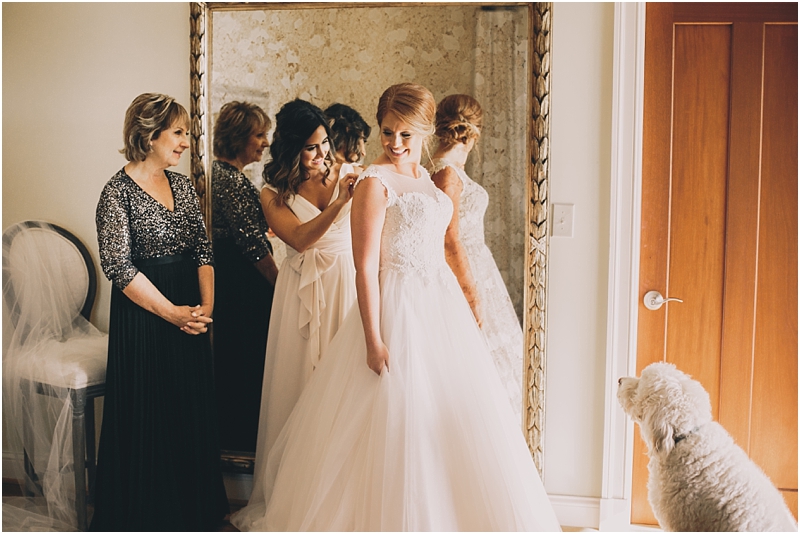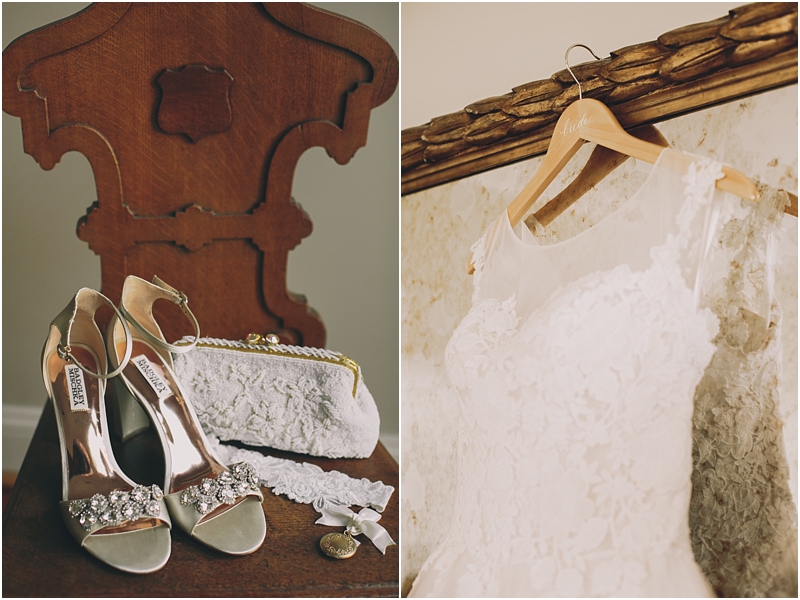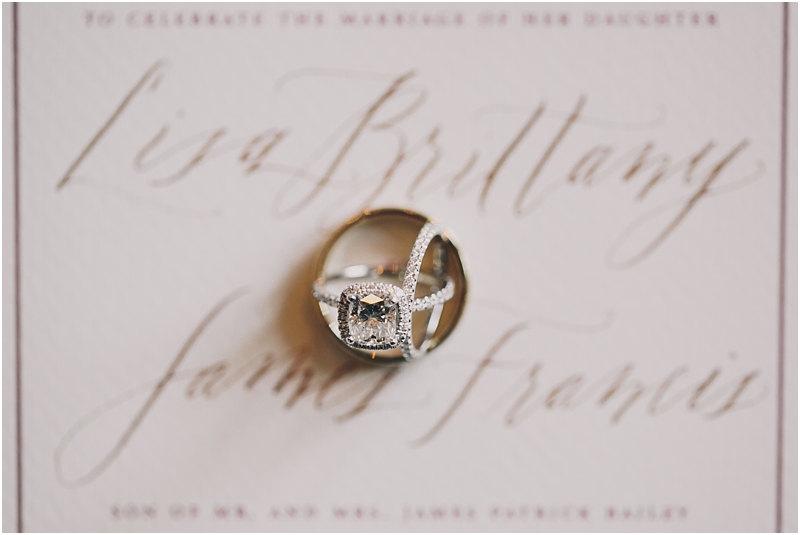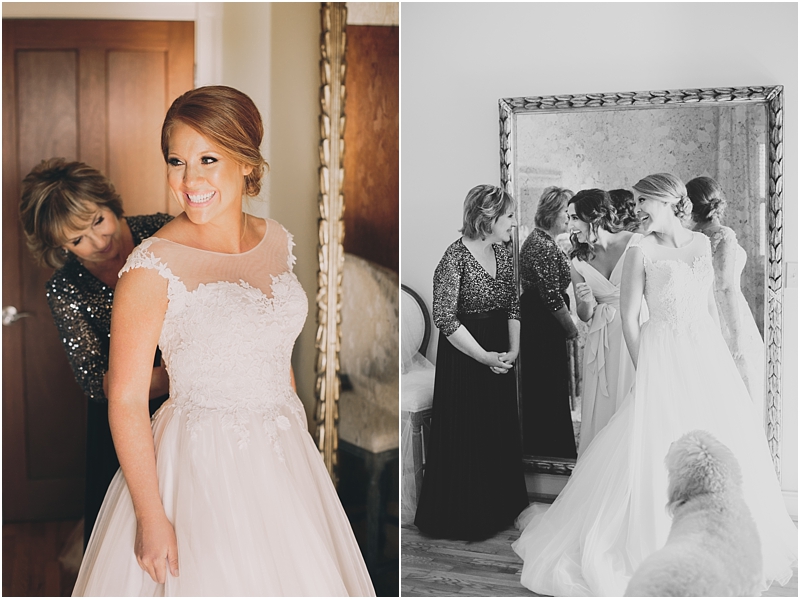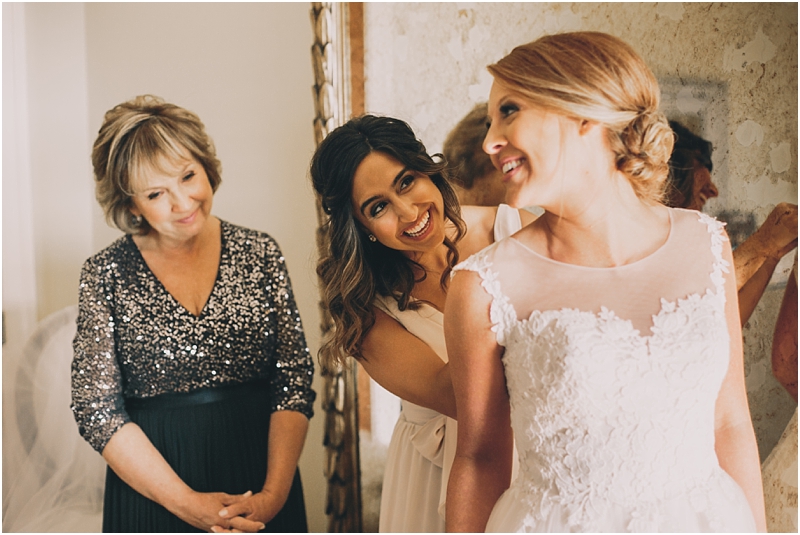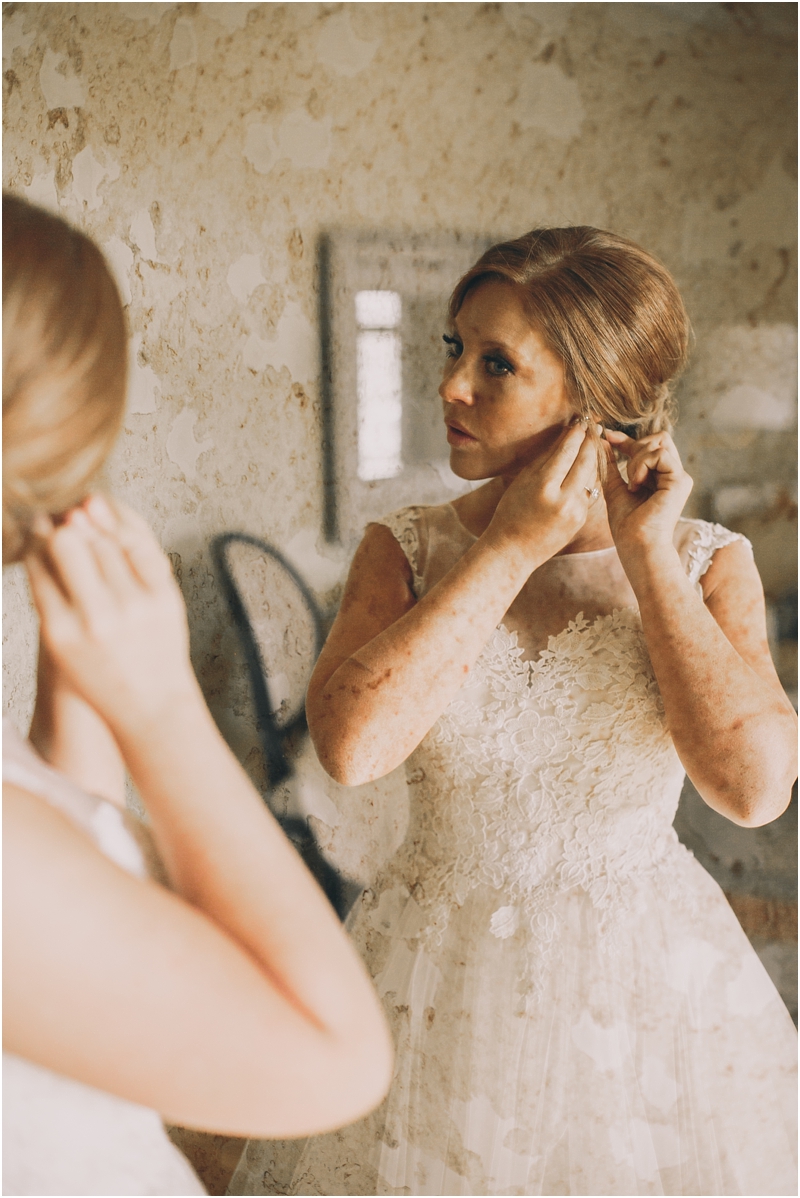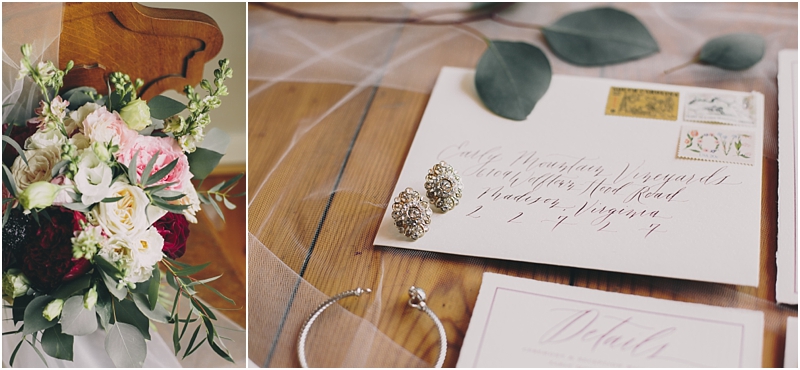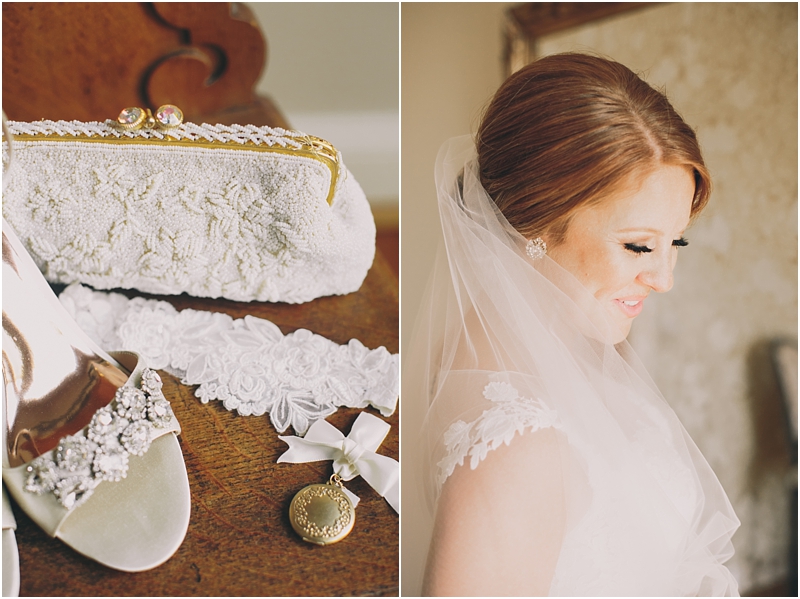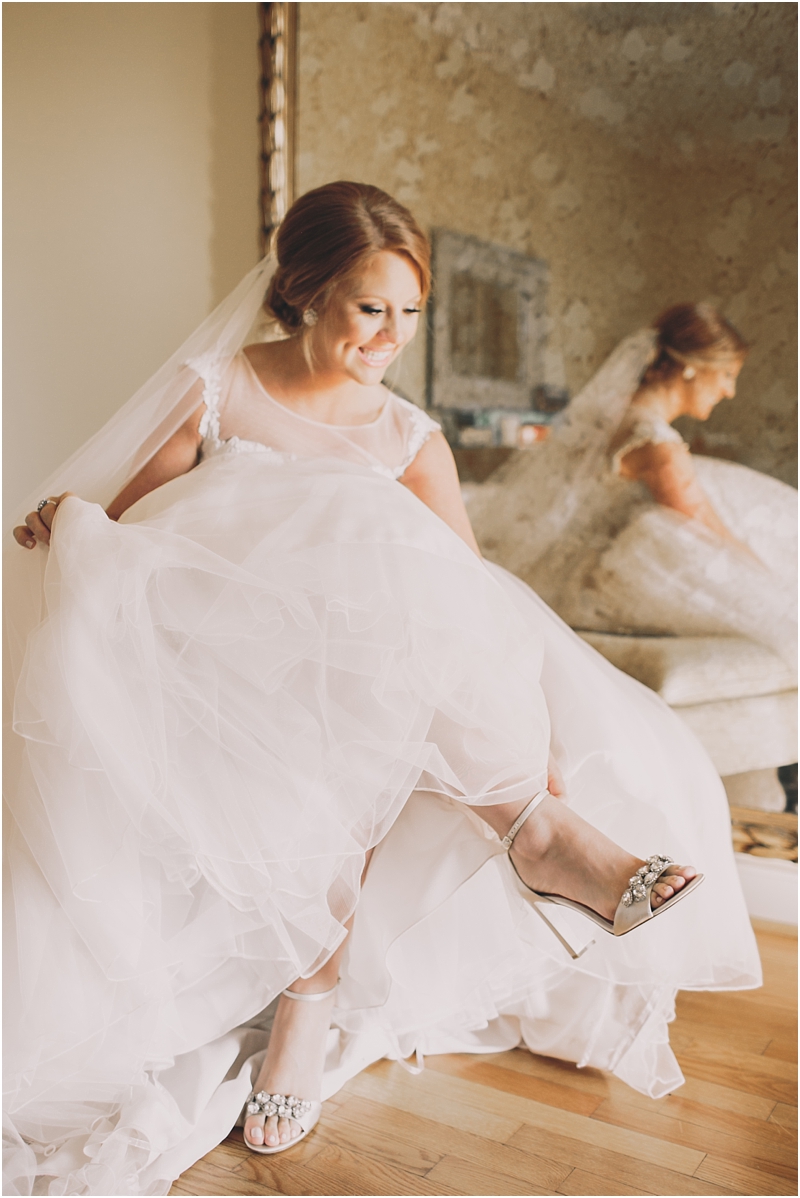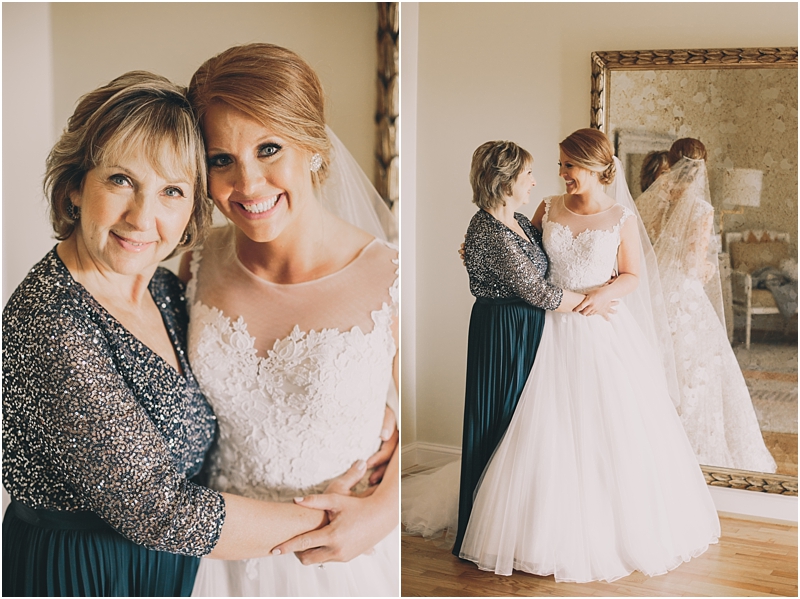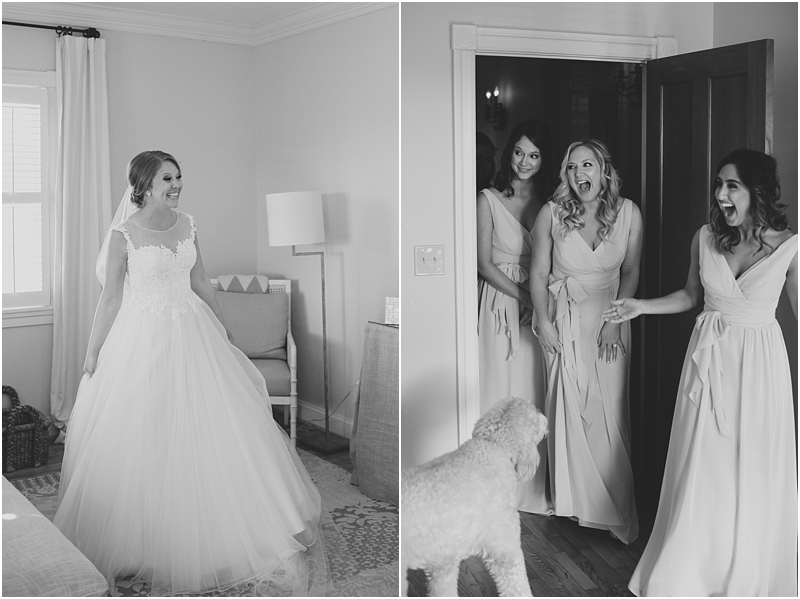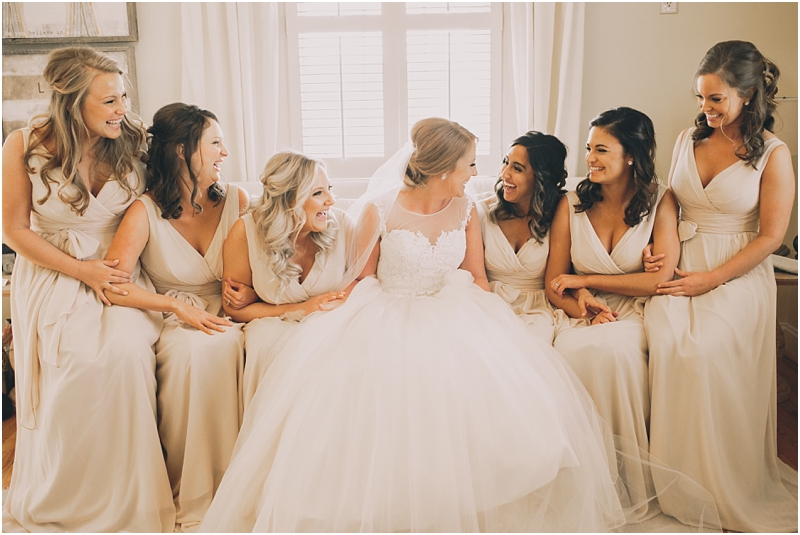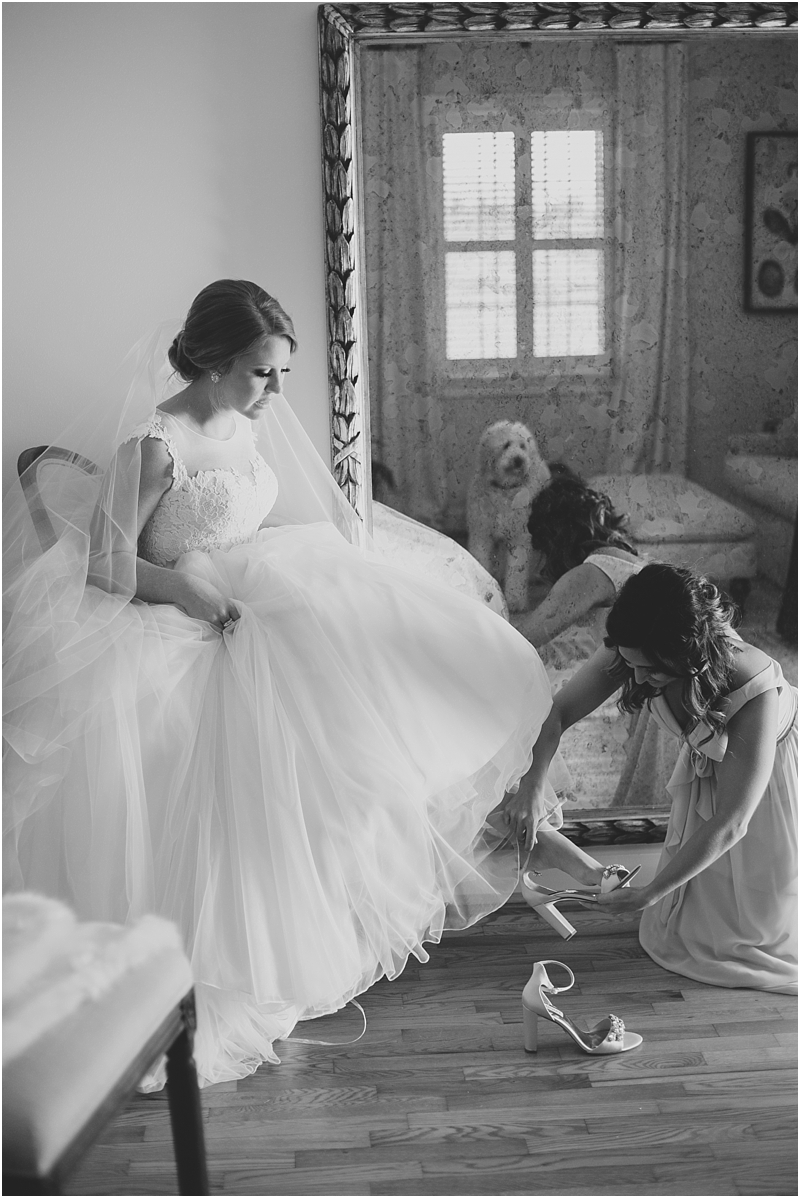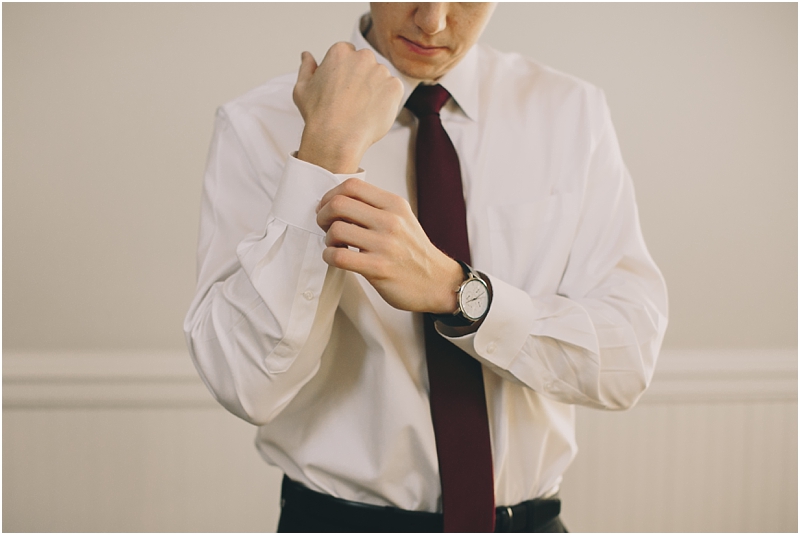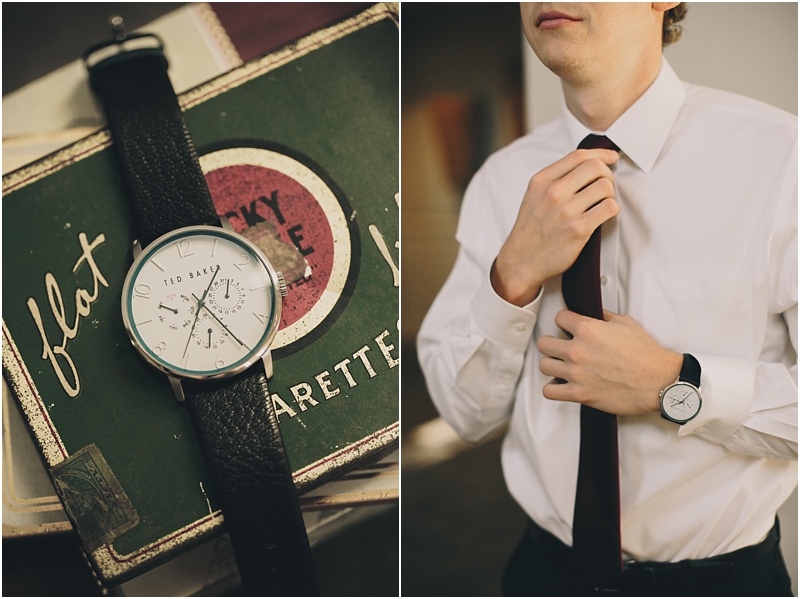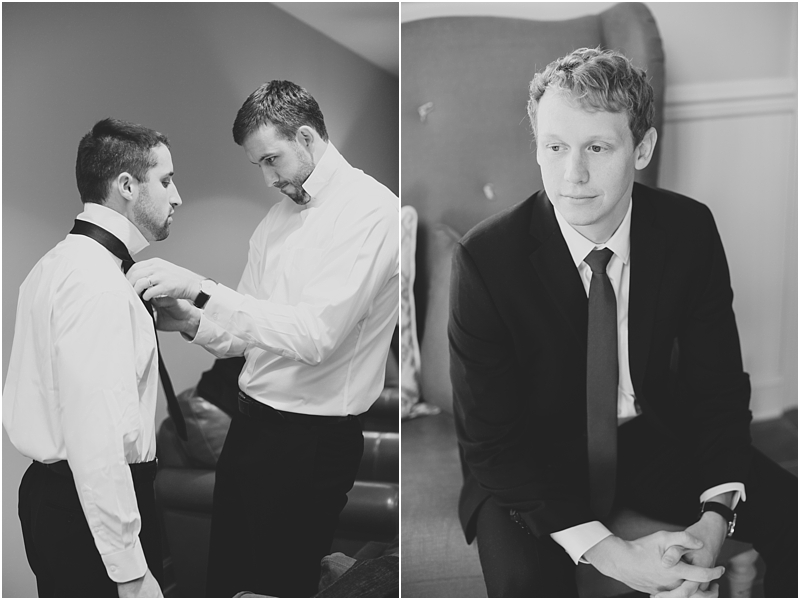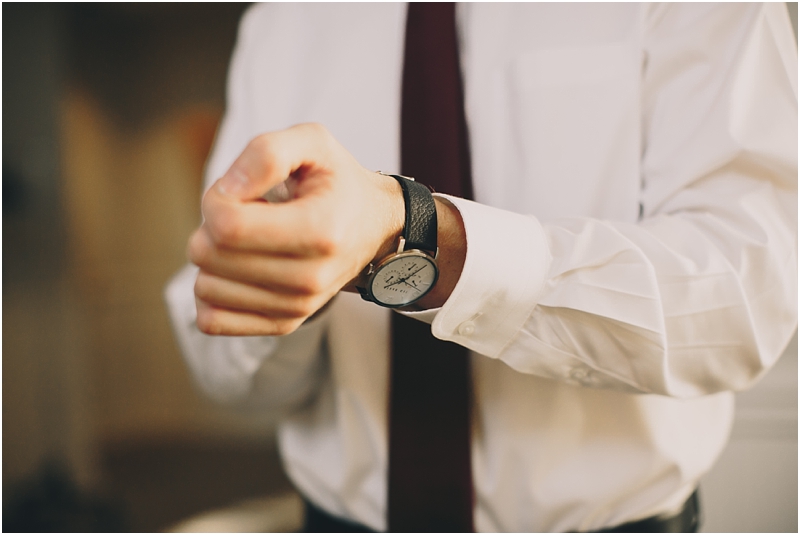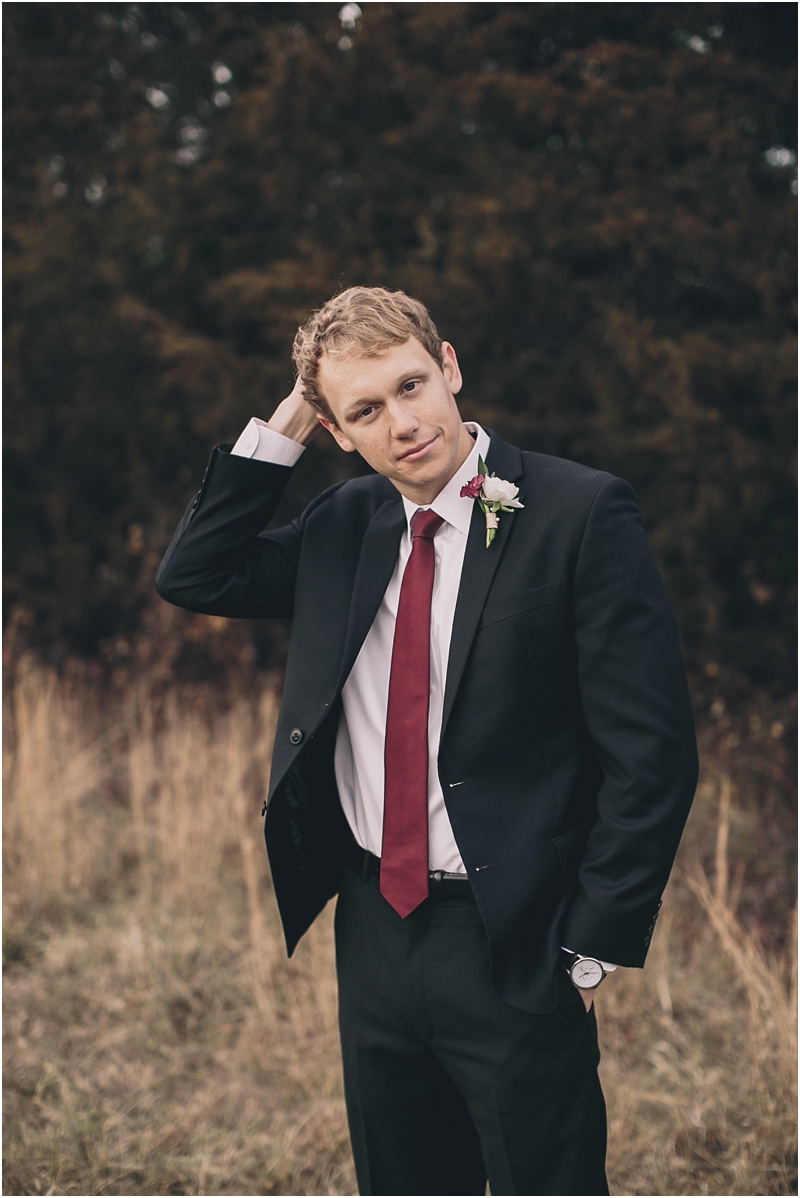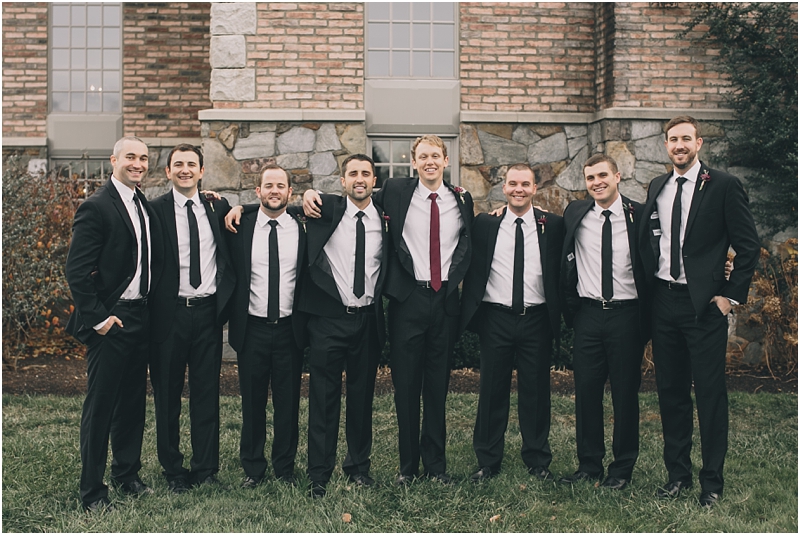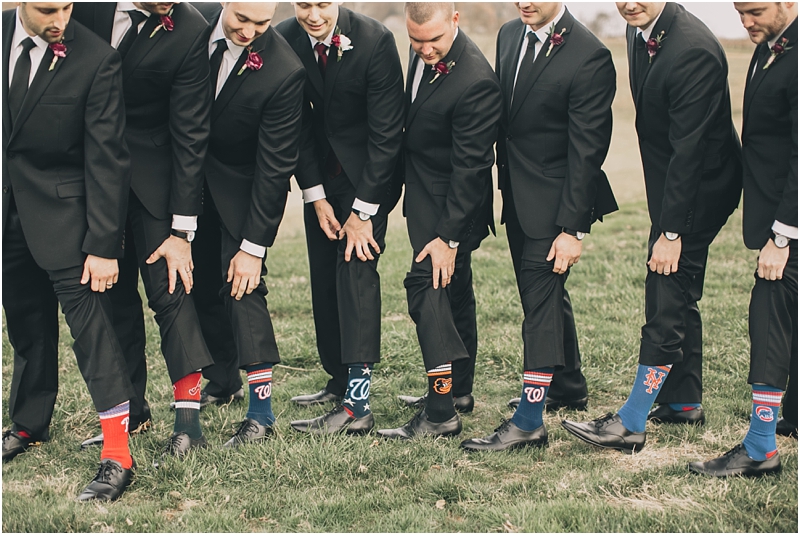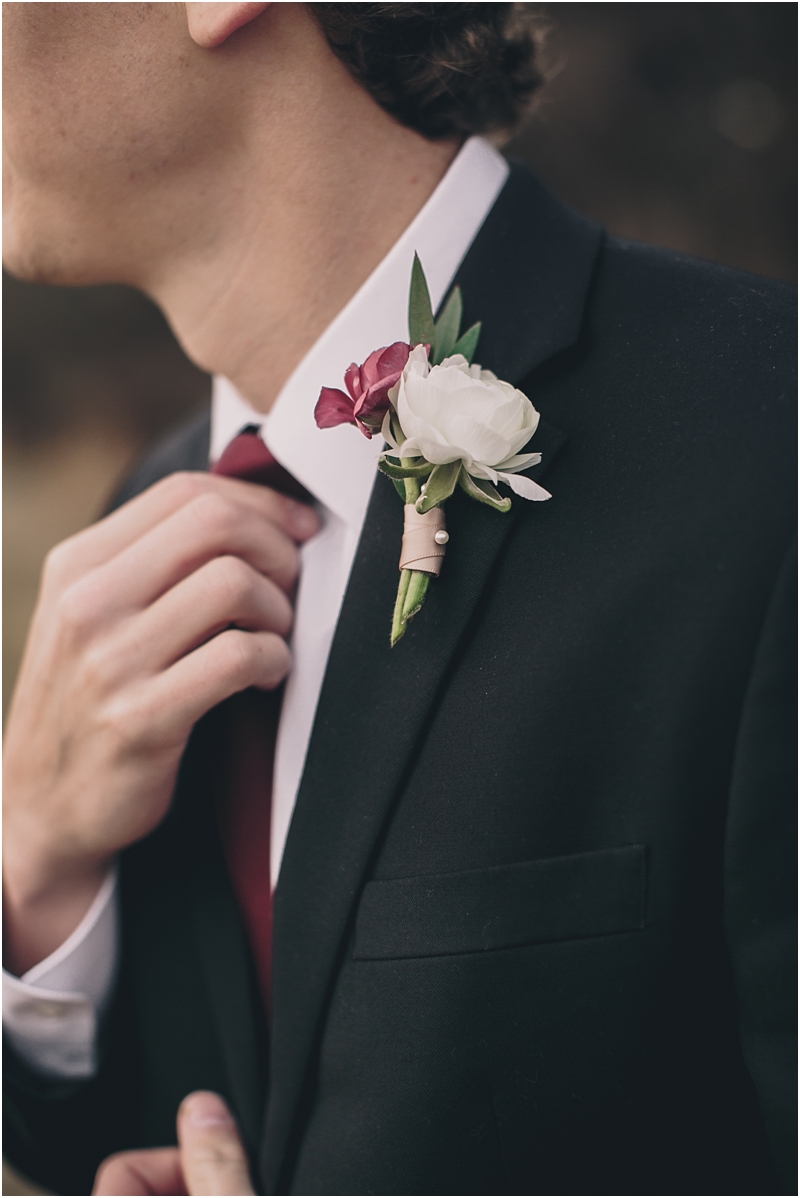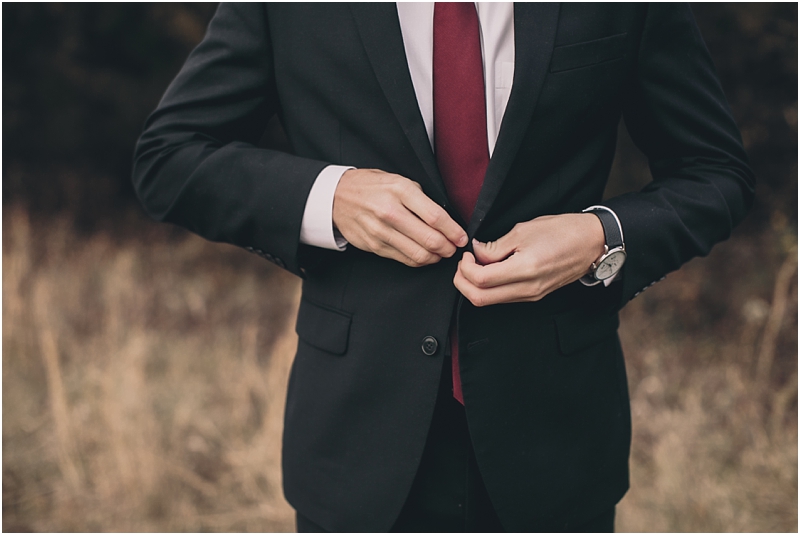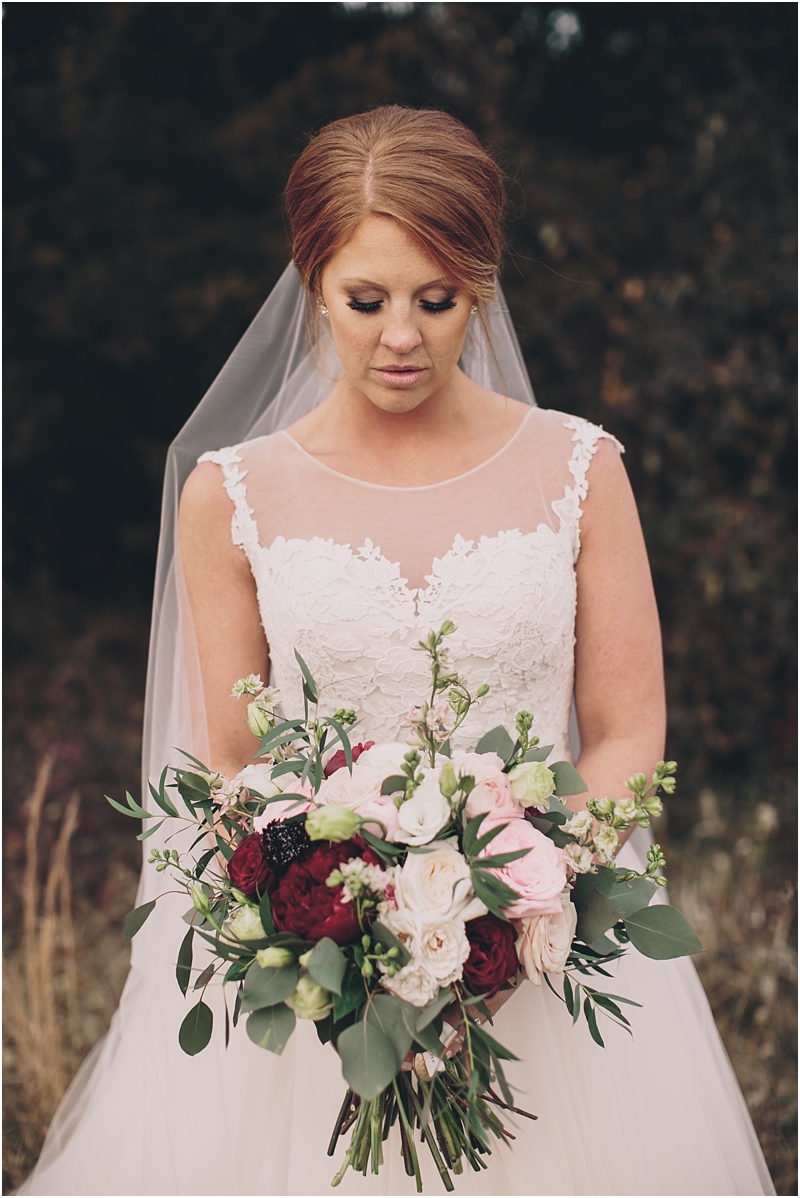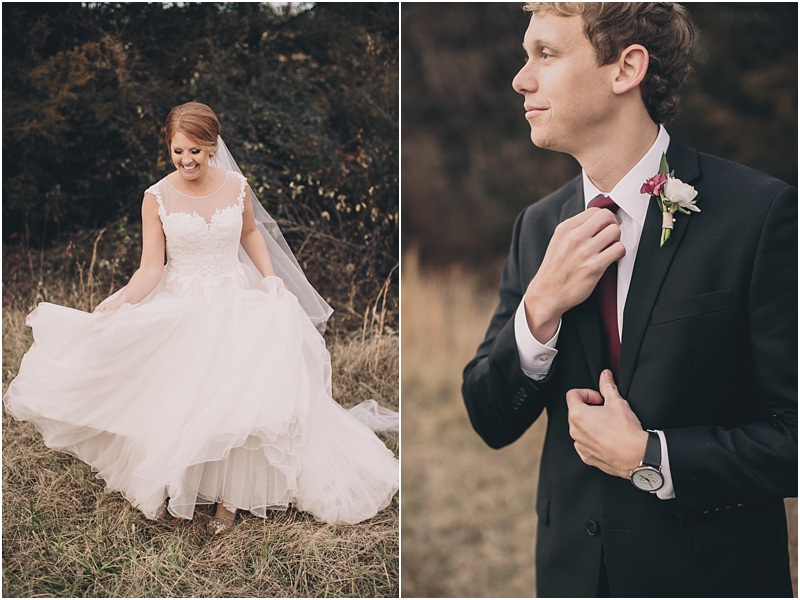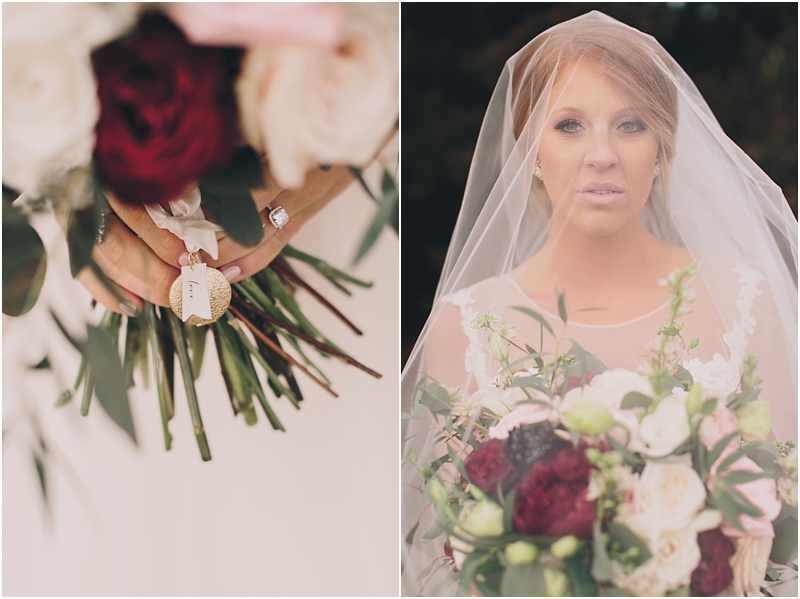 The big reveal of the dress – the one you've been hiding from him for the past year – speaks not just of bridal beauty but of arraying yourself in the finest gown you can find. More than that, sharing a First Look reflects the story you've shared in up to now: The guy asks. You agree. You go on a First Date.
You fret over what to wear and fix your hair just so.
Then he's there, waiting – excitement and nerves mix together.
He catches a glimpse.
The first glimpse of you.
And he's captivated.
But tables turn, again, today.
He catches his First Look, now.
You, as his bride.
Him, as your husband.
A story of preparing, giving, and loving well.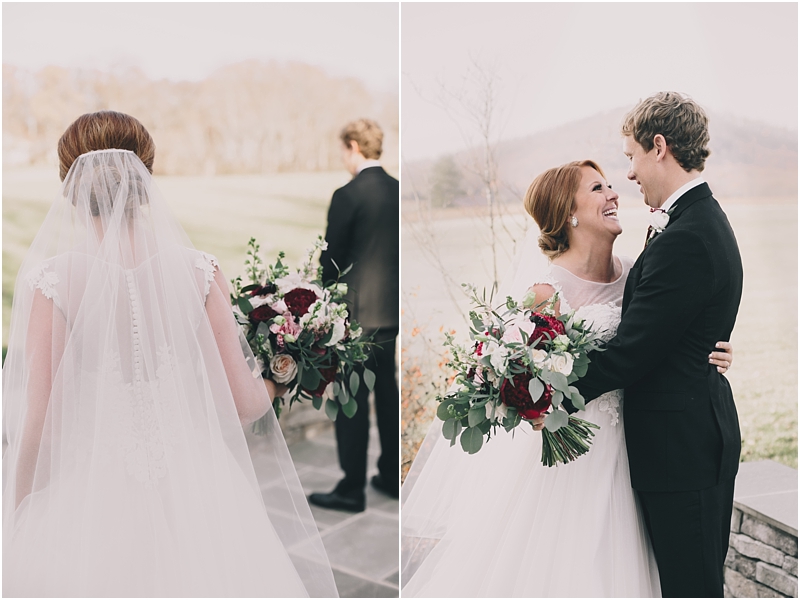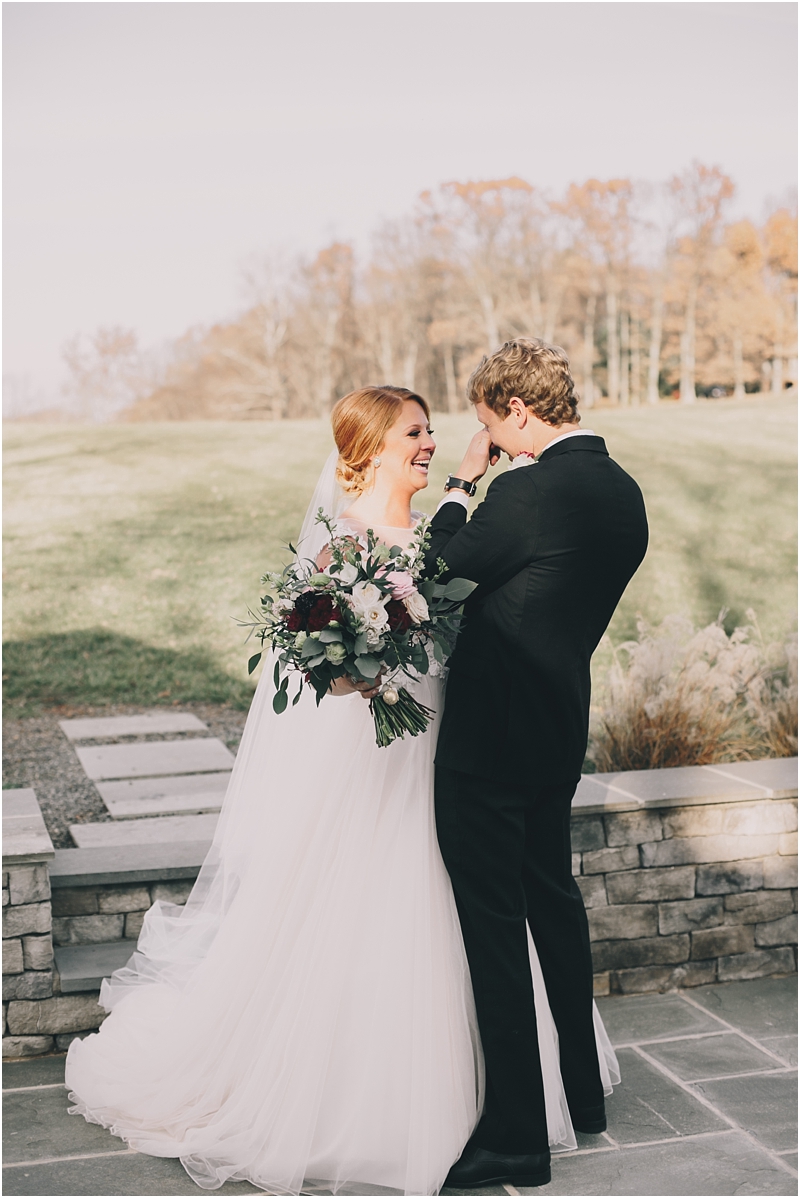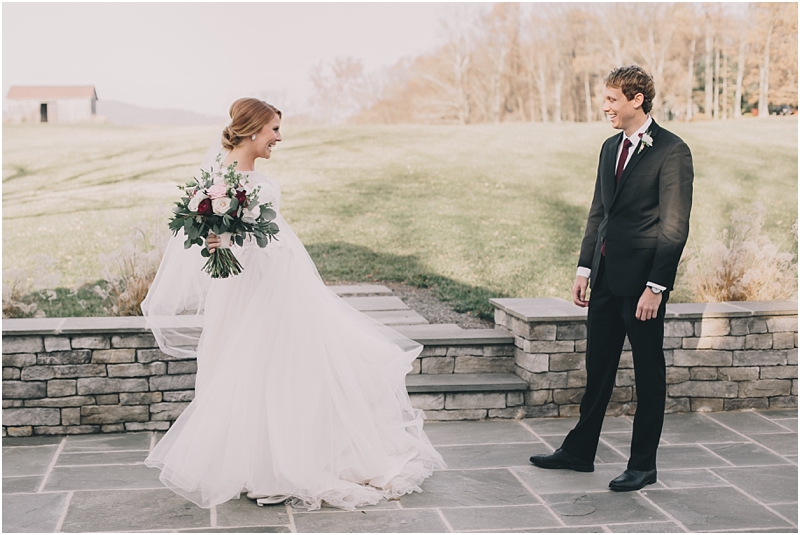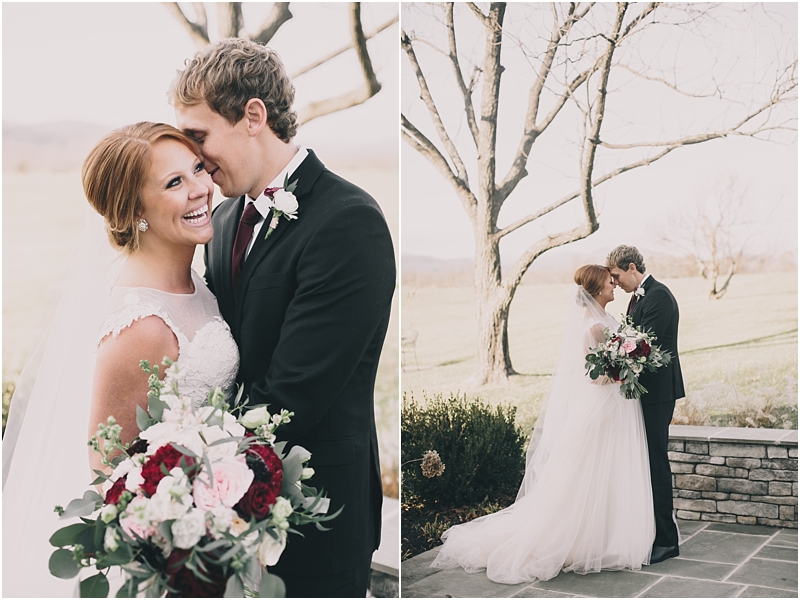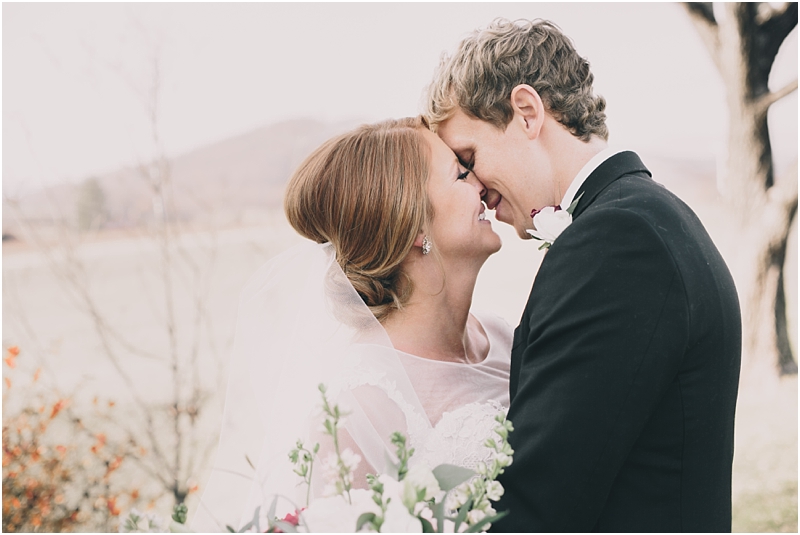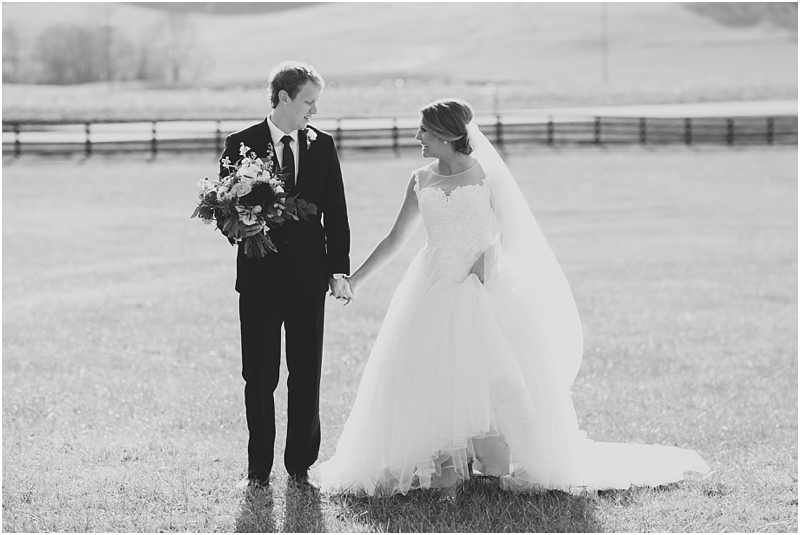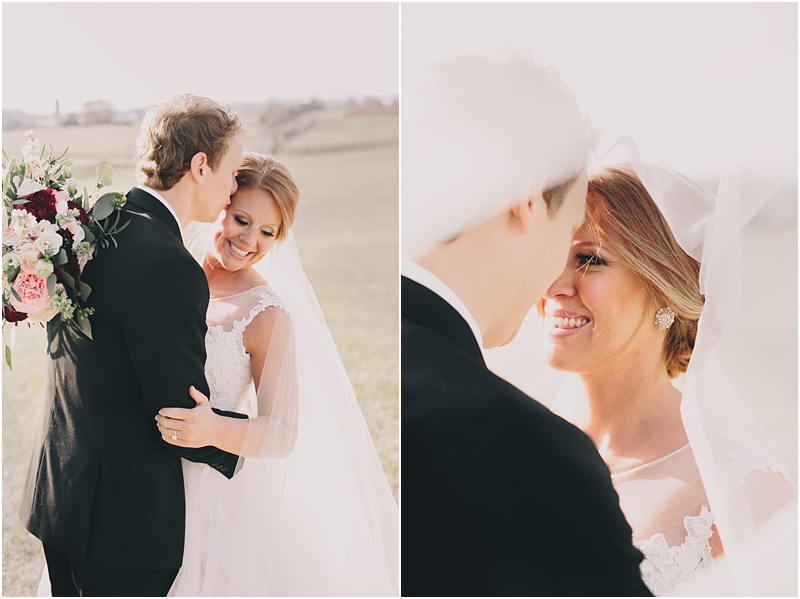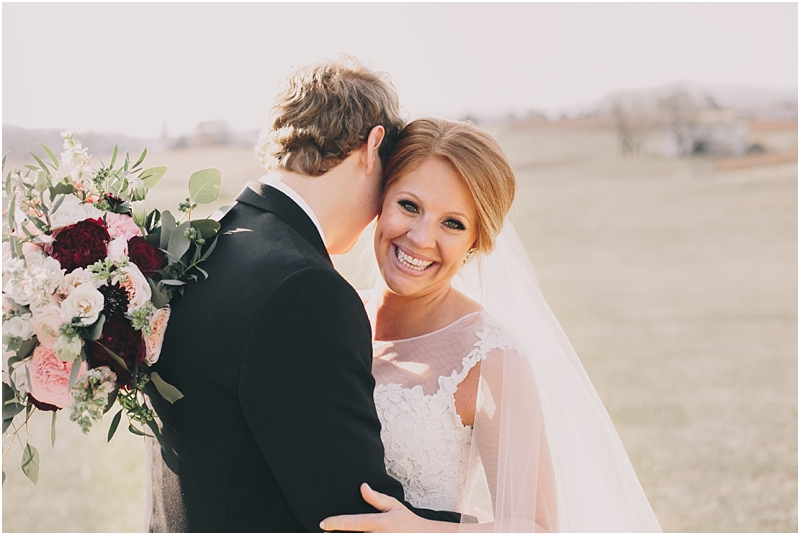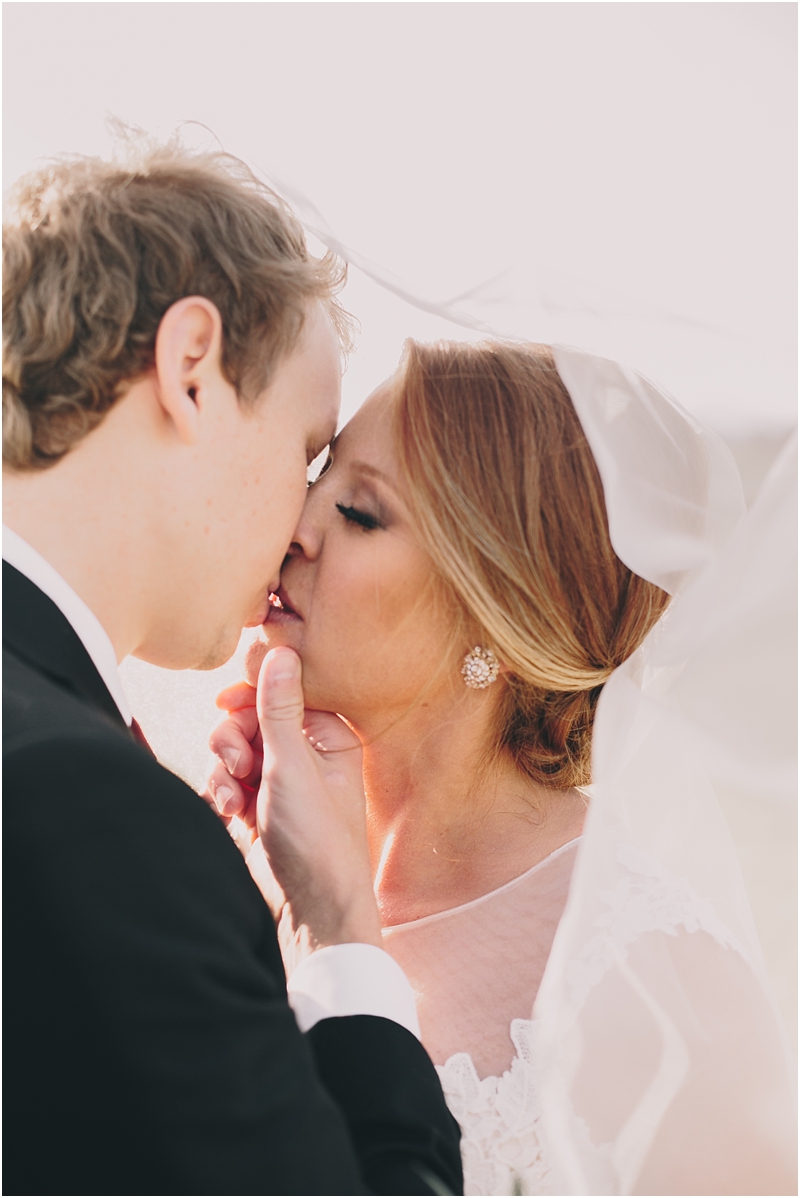 With one gesture, friends burst forth from every corner. Congratulatory squeals ring through the crisp winter air. Each attendant representing all that you are – as an individual and now as a couple – surround and envelope.
This is friendship.
This is memories embodied.
This is life filling up with old souls and new beginnings.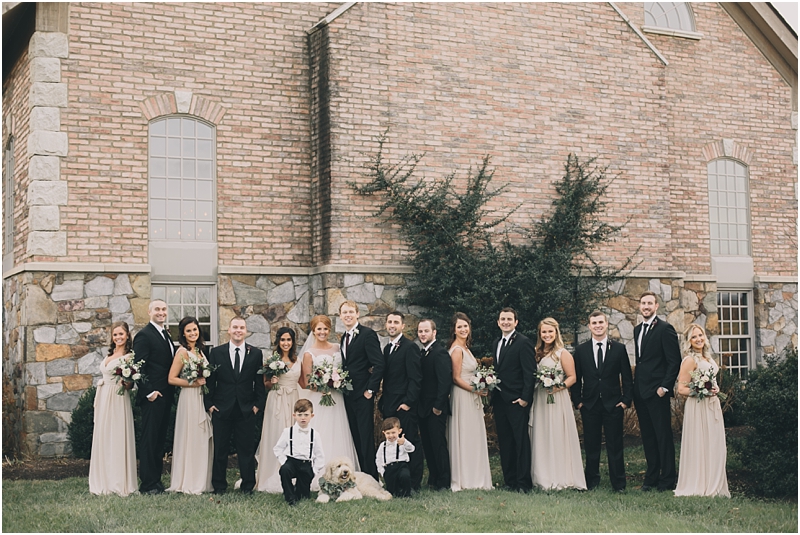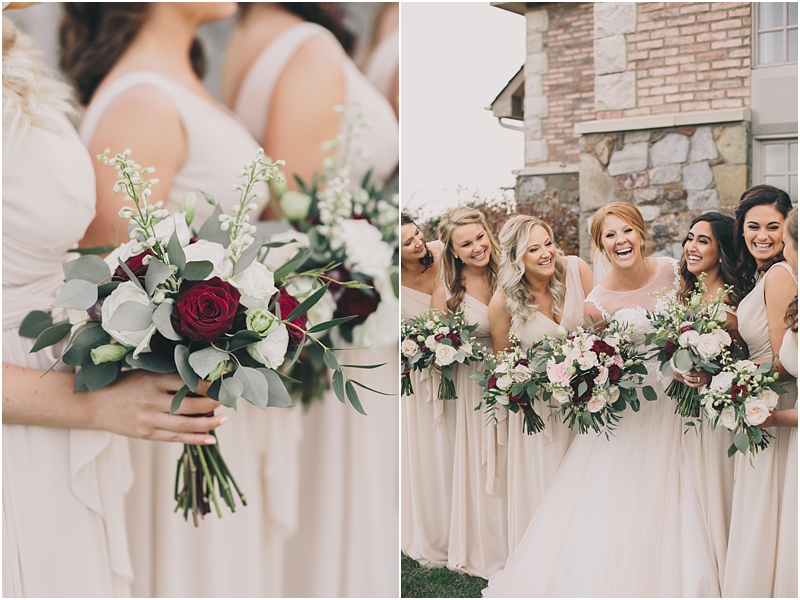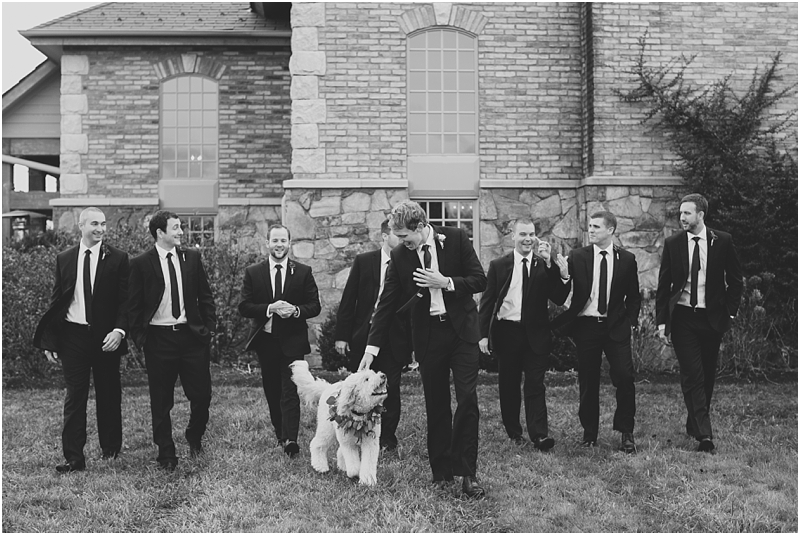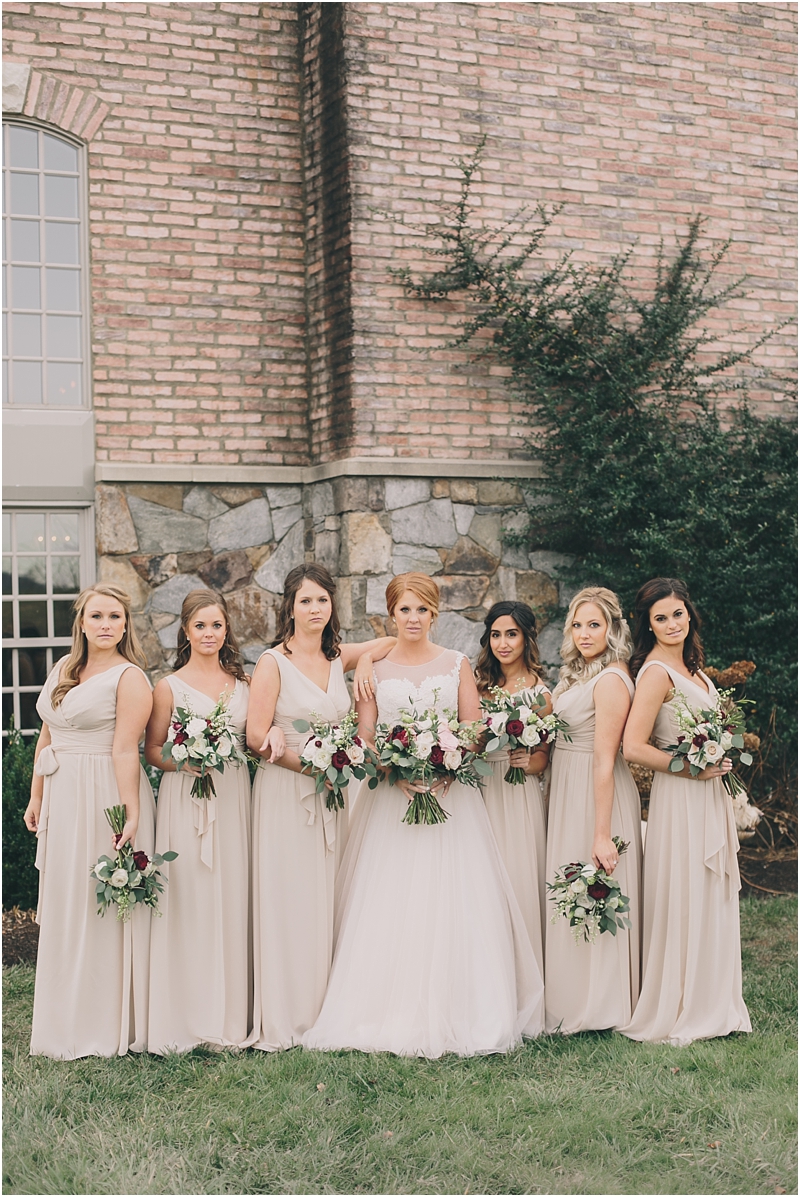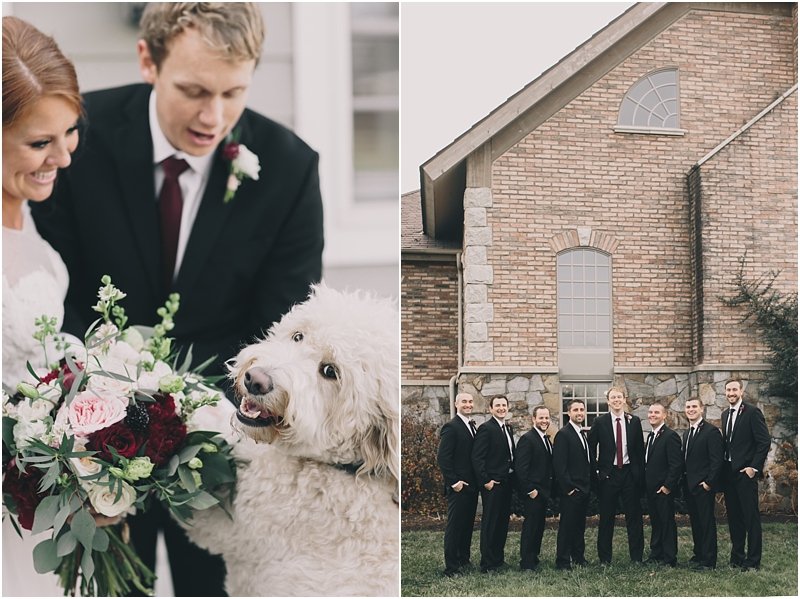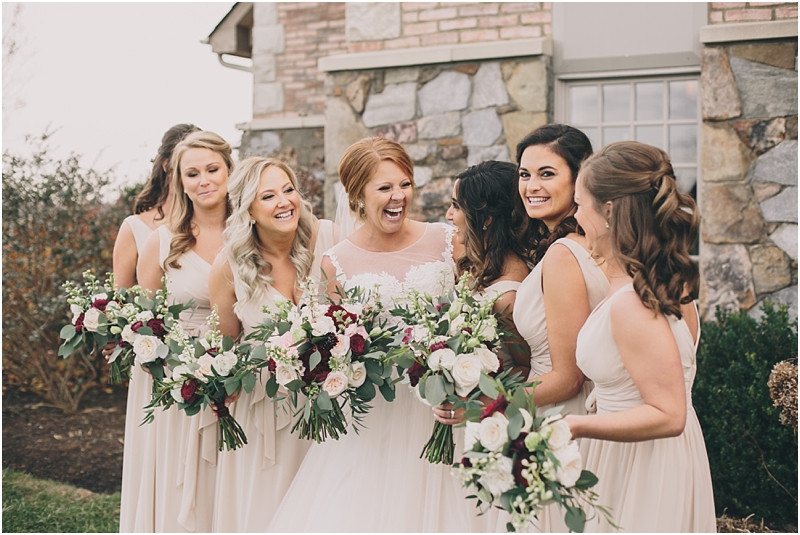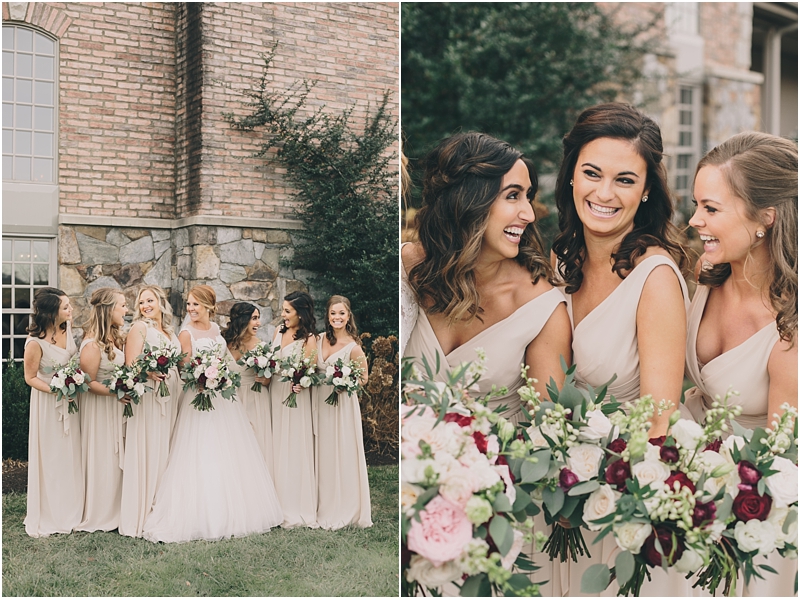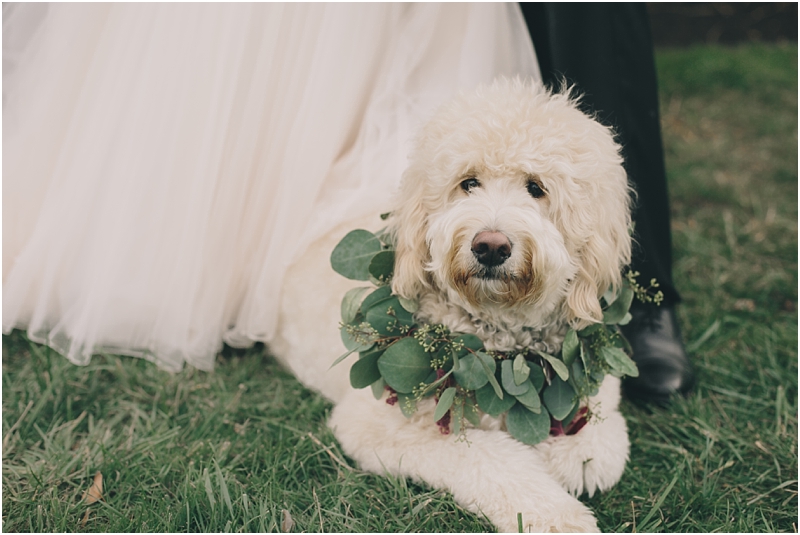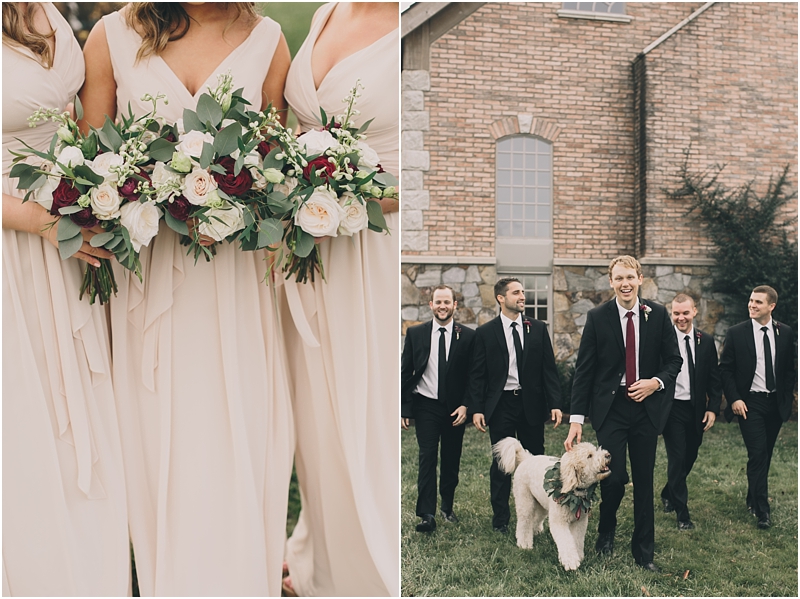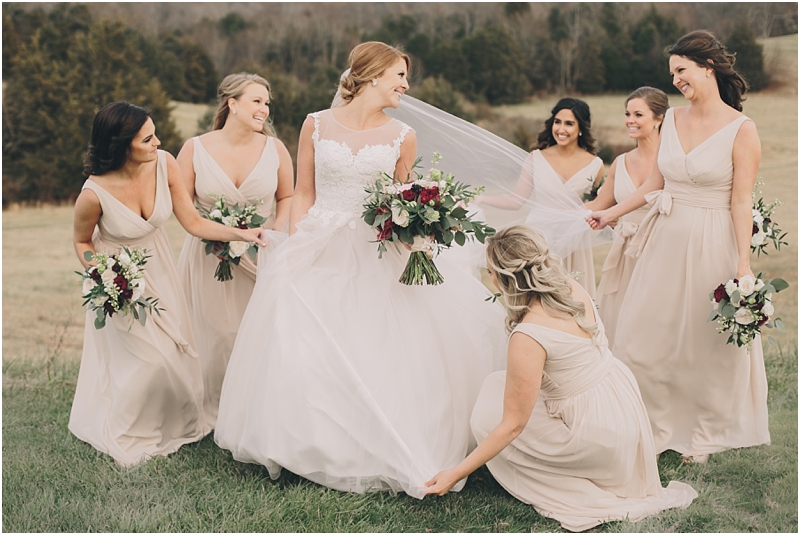 With hopeful energy and glassy eyes, grandma takes her seat. The flickering candlelight illuminates all around and the music begins to play. This is it. The moment, the tradition deemed sacred and meaningful by generation after generation, becomes real.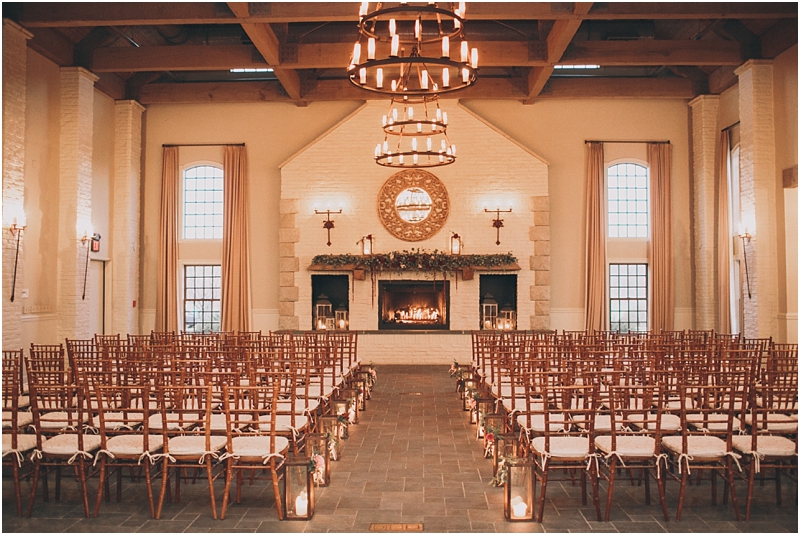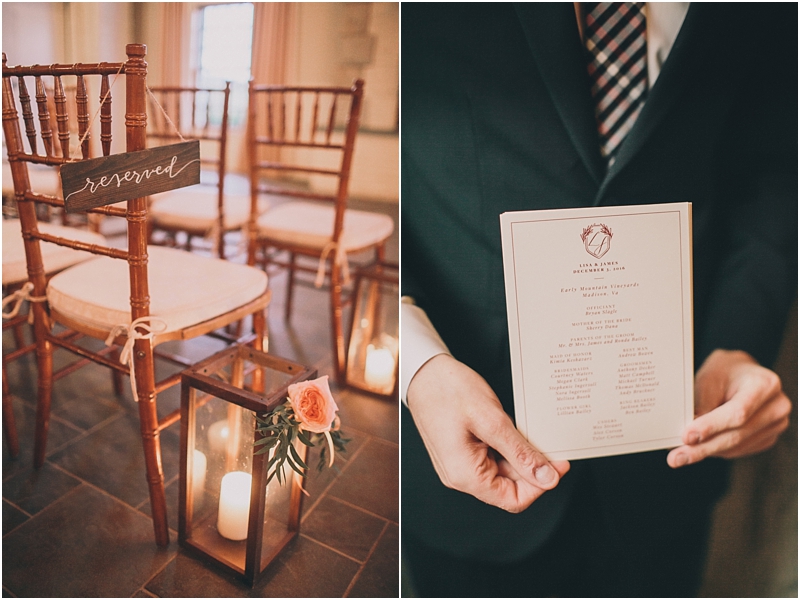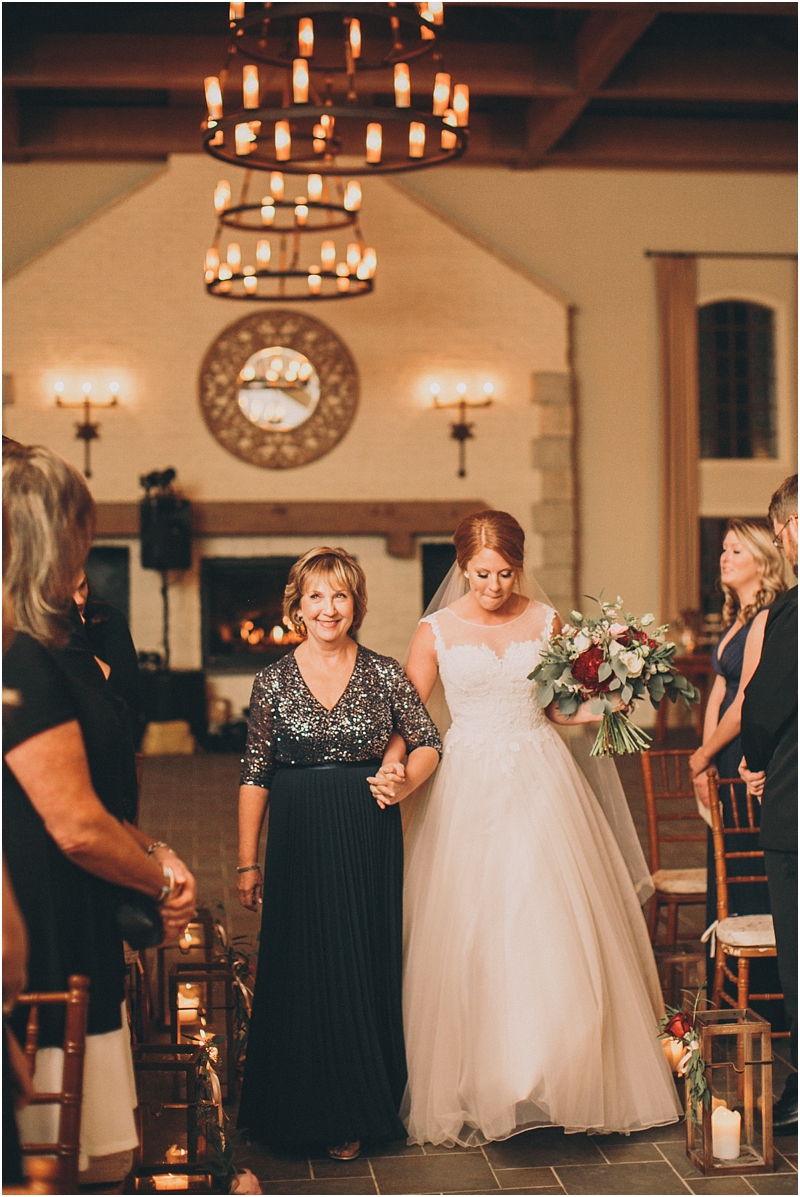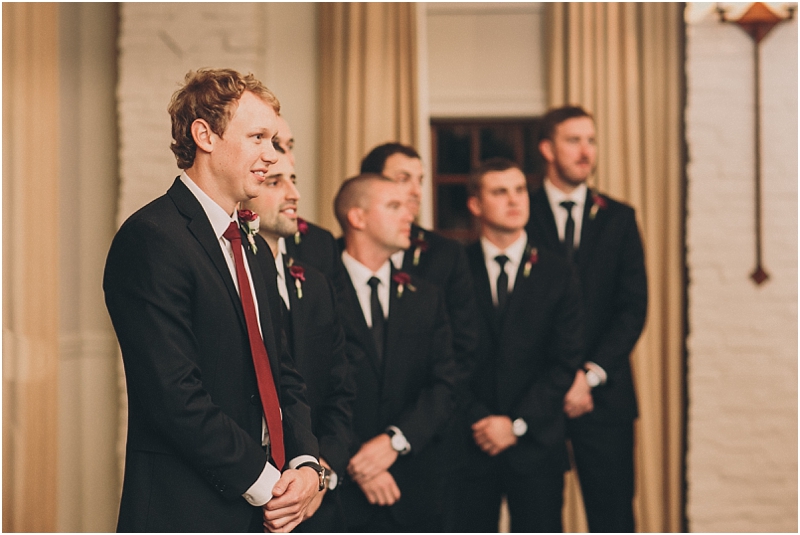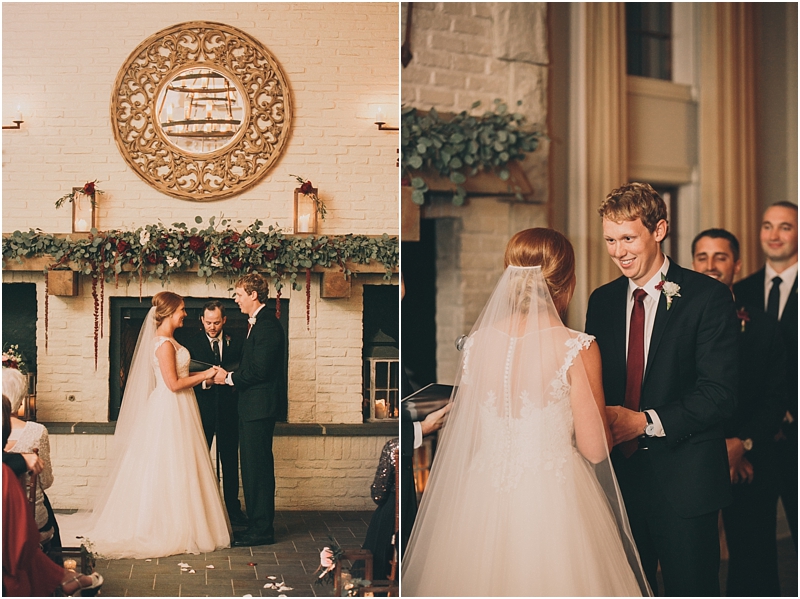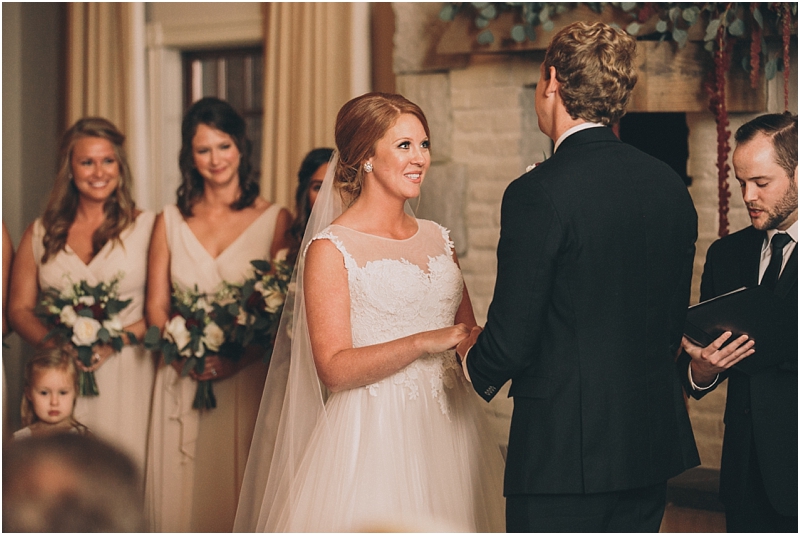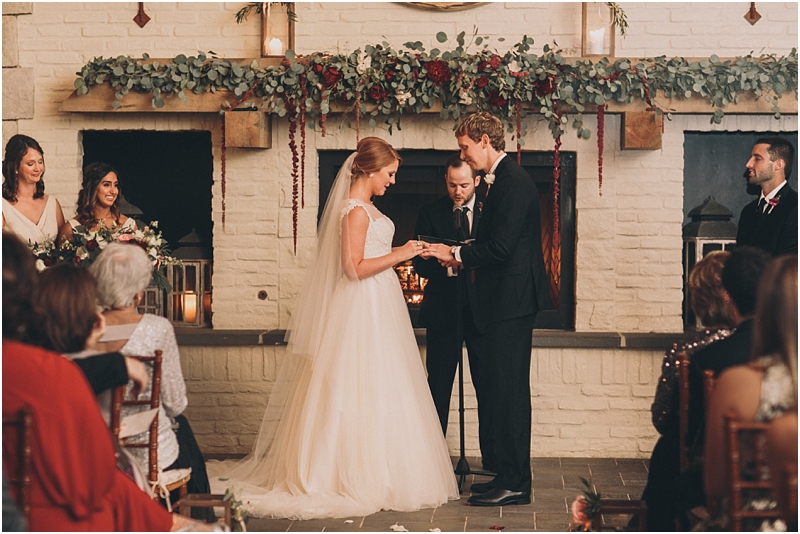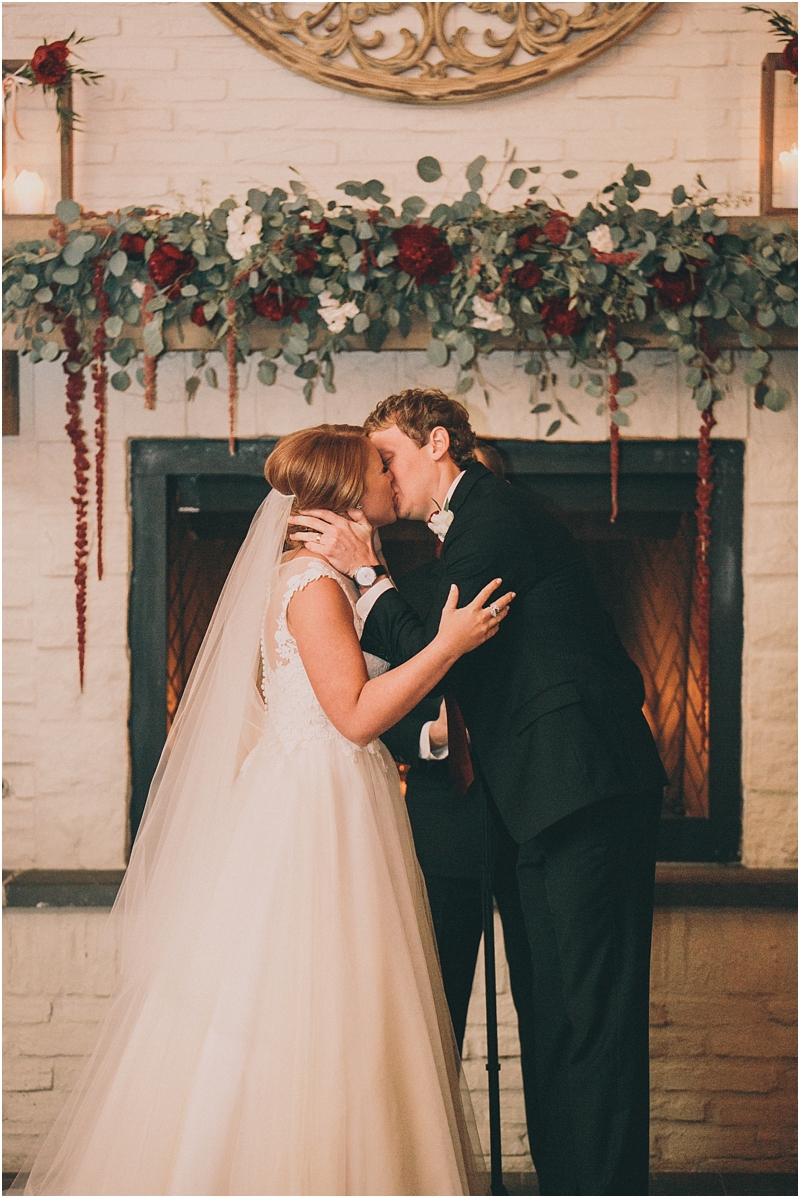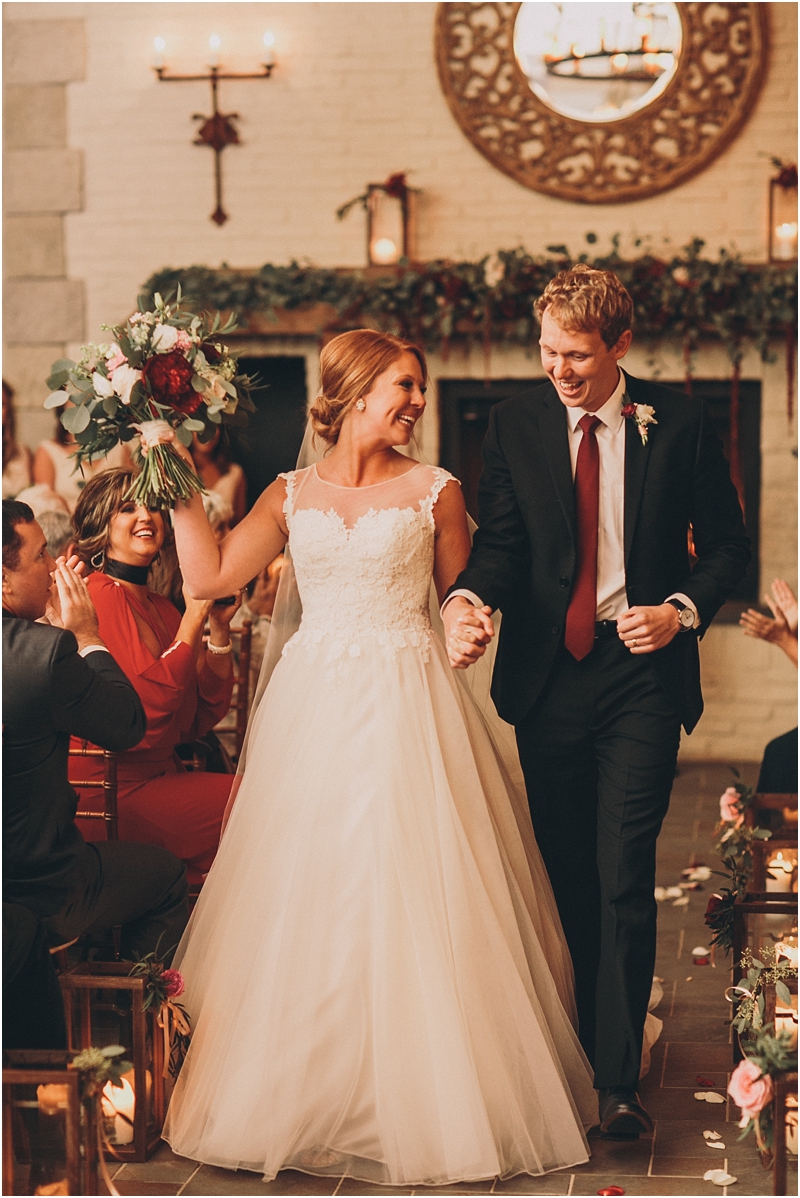 Time slows. Minutes feel like a full sixty seconds. The blur of the day becomes clear. Yet that nagging sensation of, "am I dreaming?" infiltrates those first moments together as husband and wife.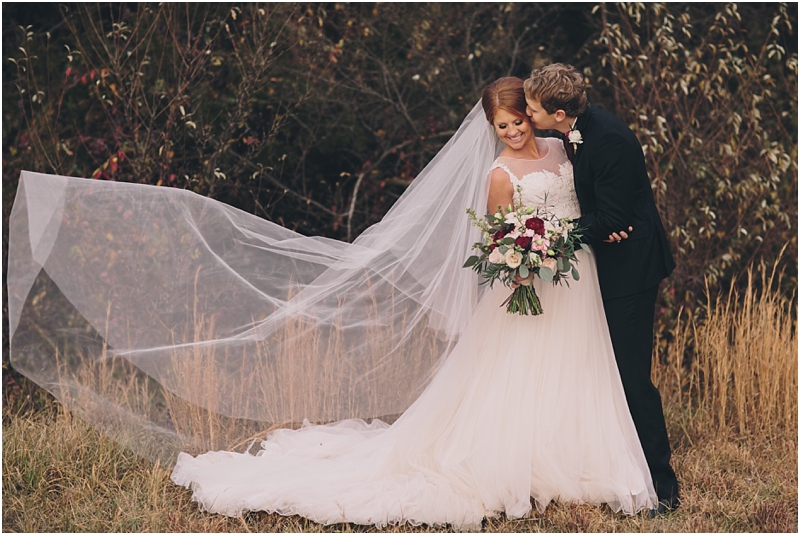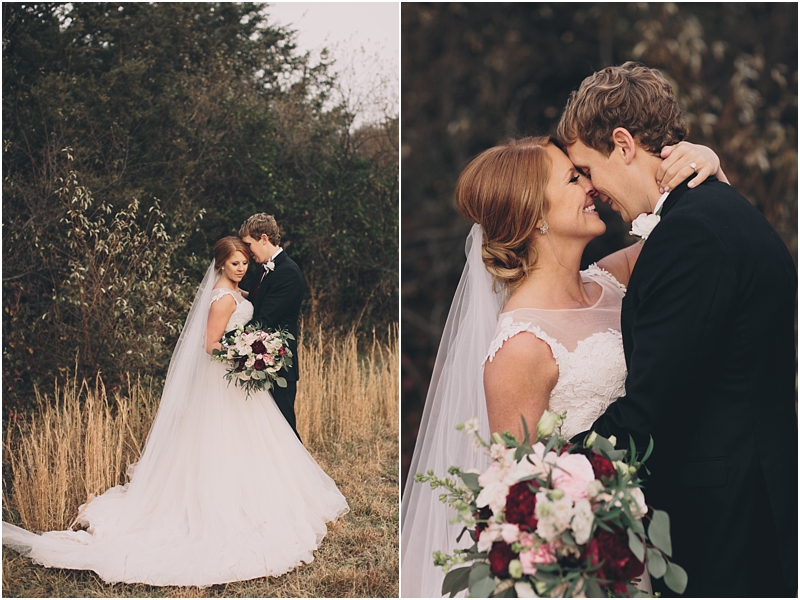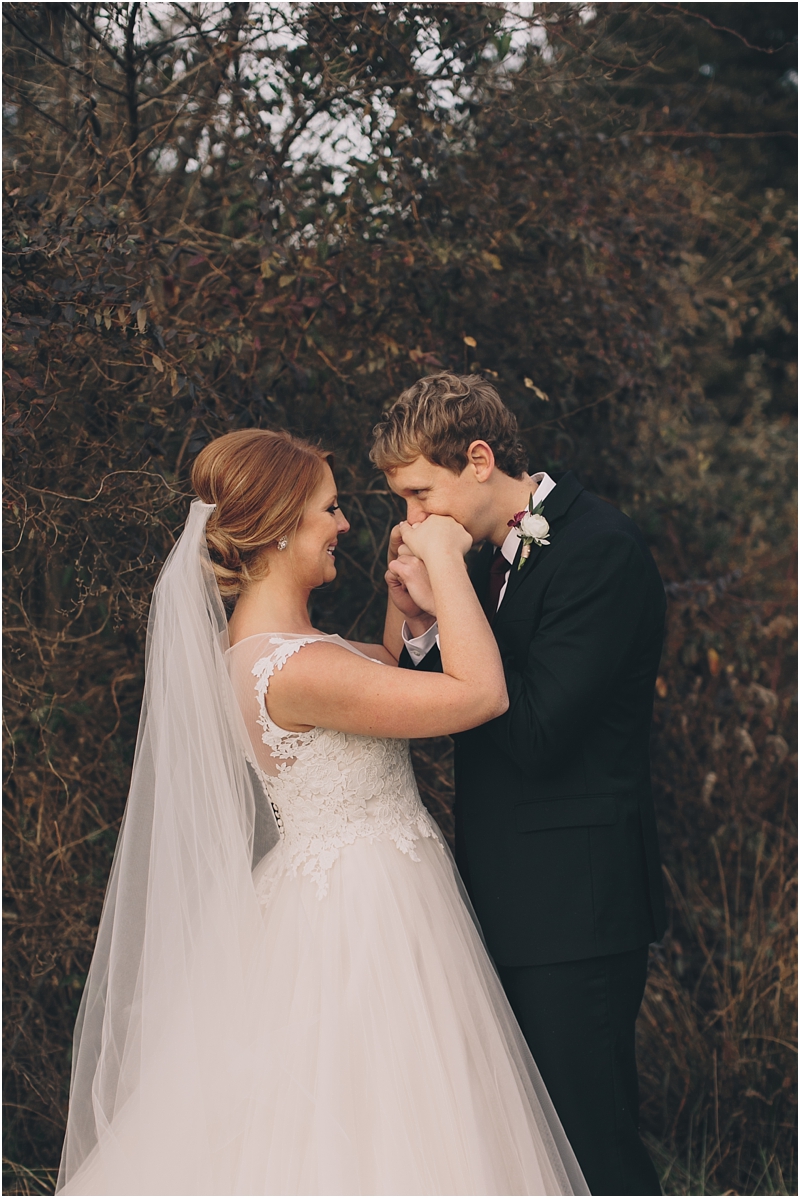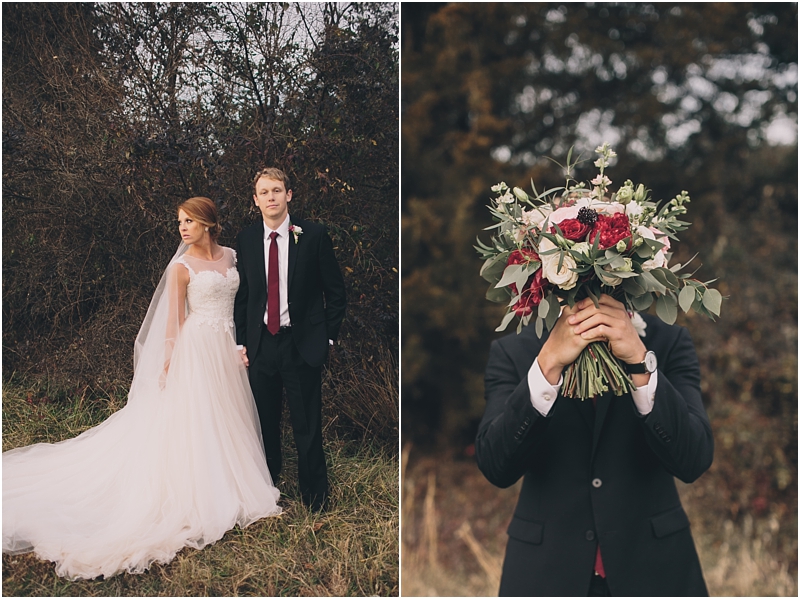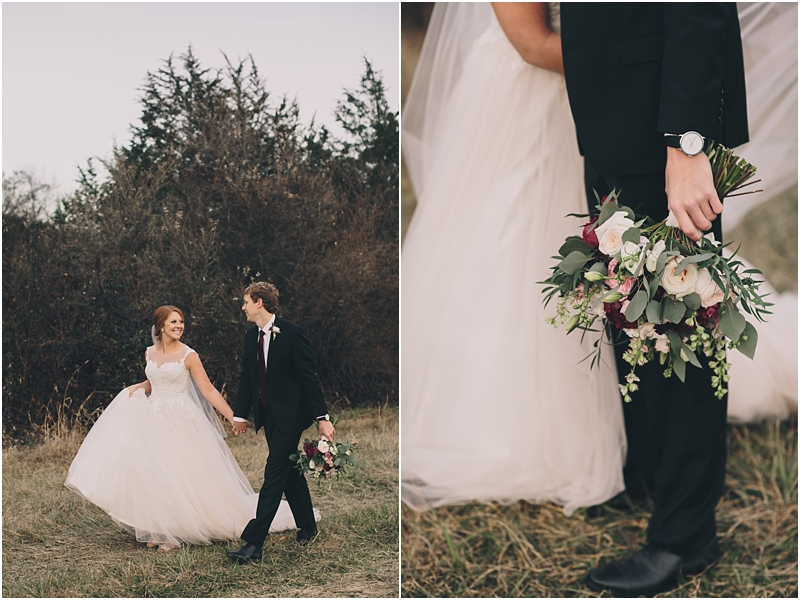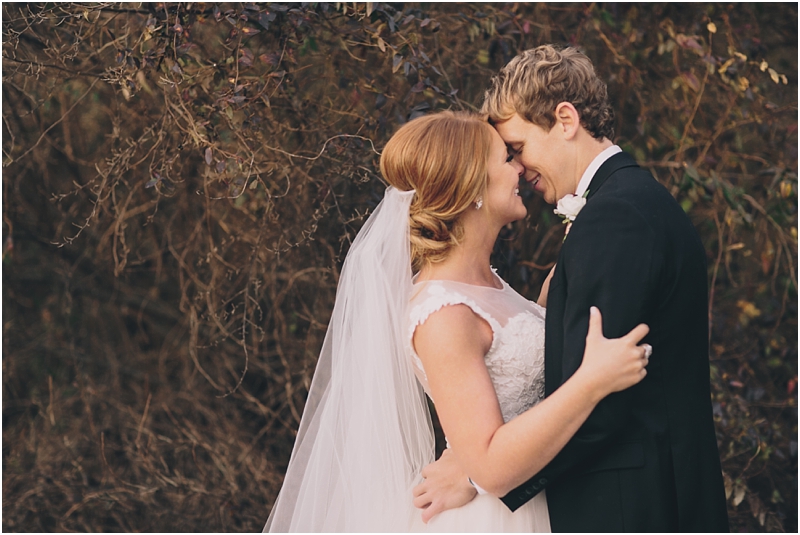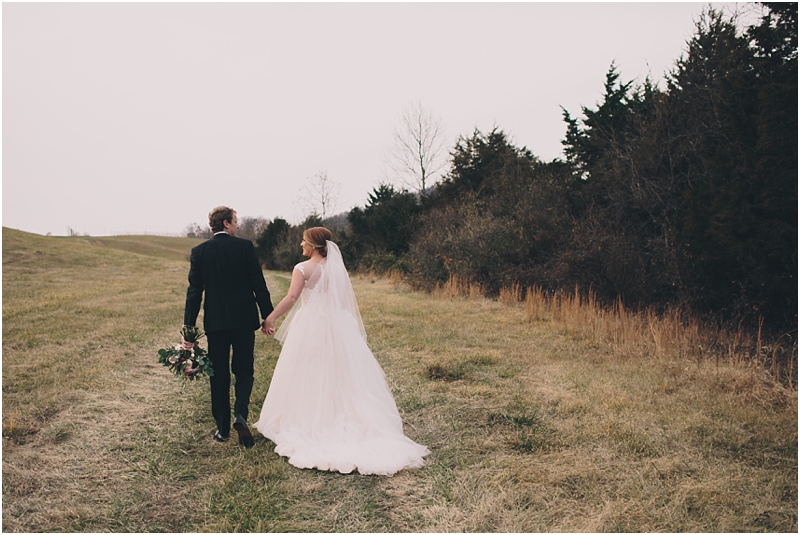 You love well.
Now you host well.
The party begins. Laughter and the clamor of clanking glasses ensues all the more. The band erupts with guest favorites and competition for best moves are undertaken.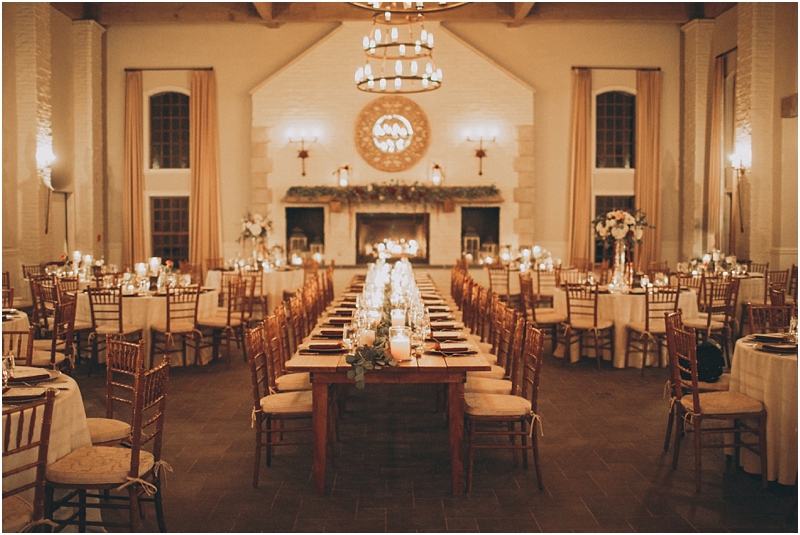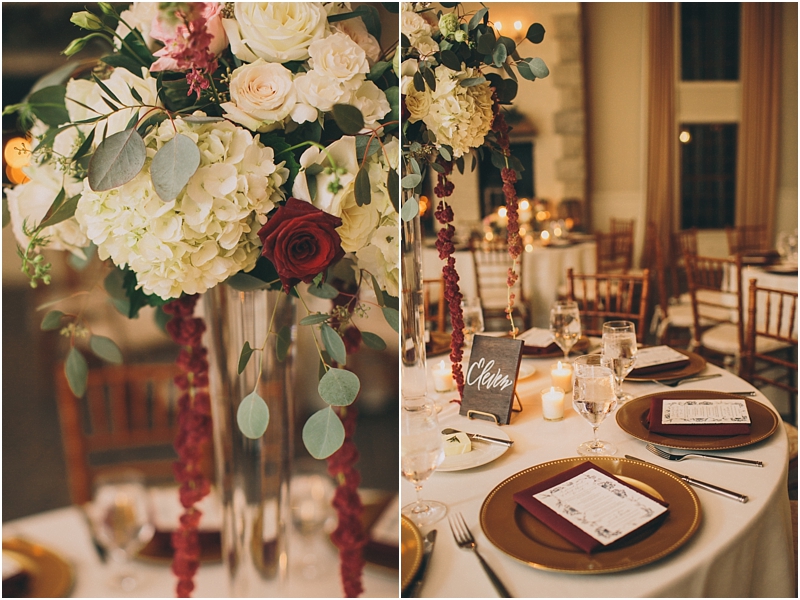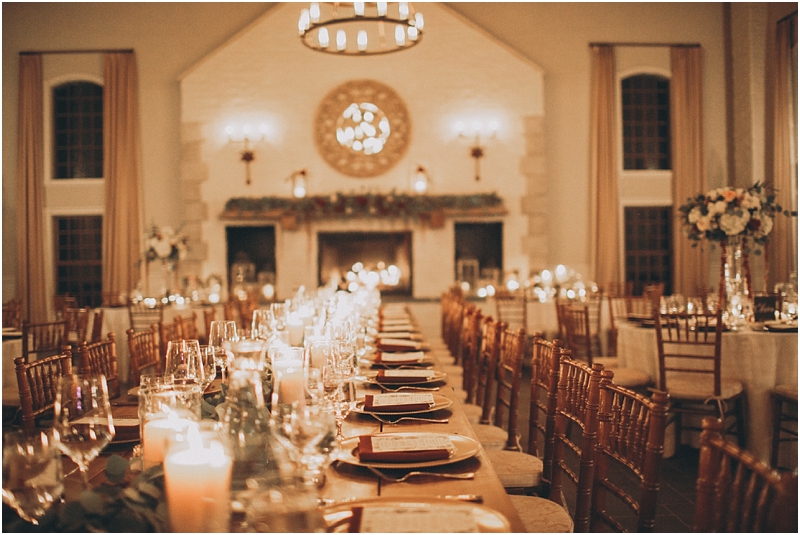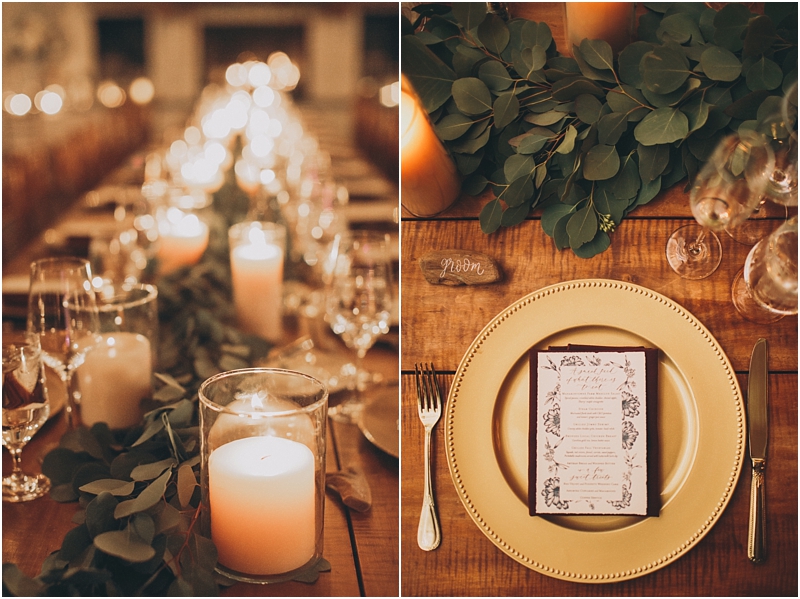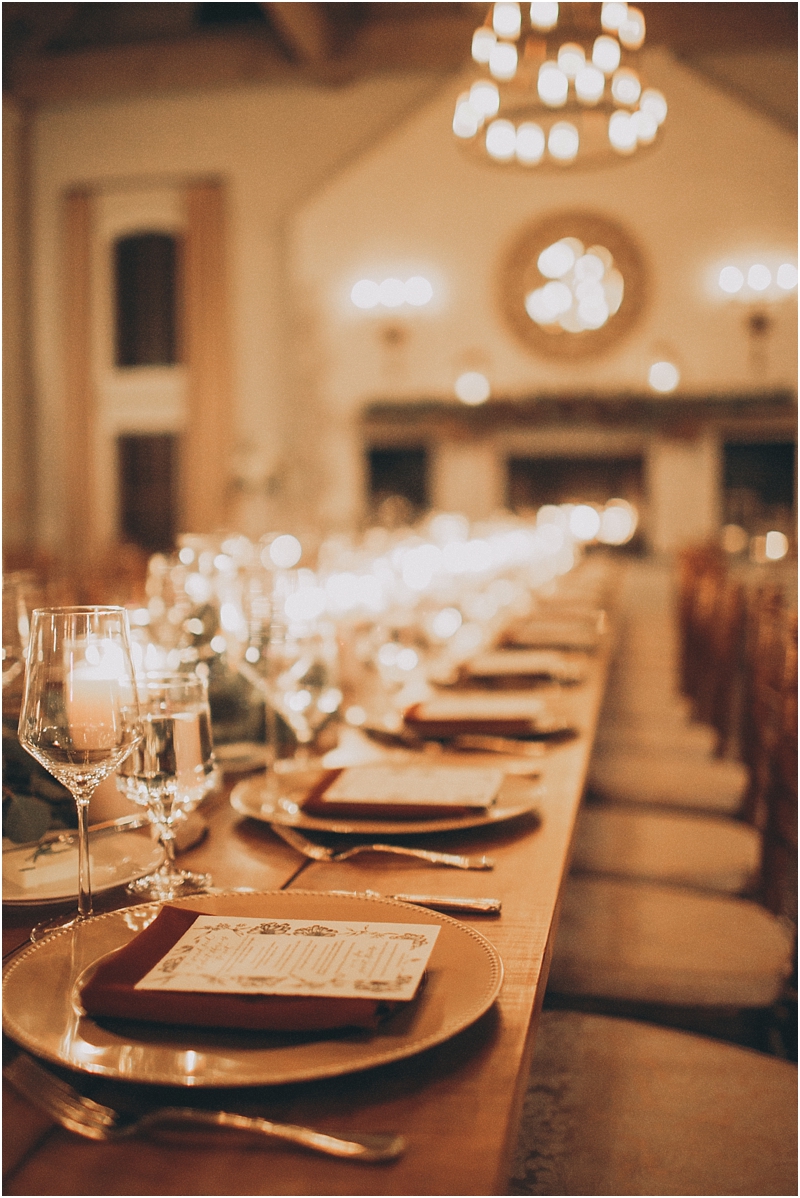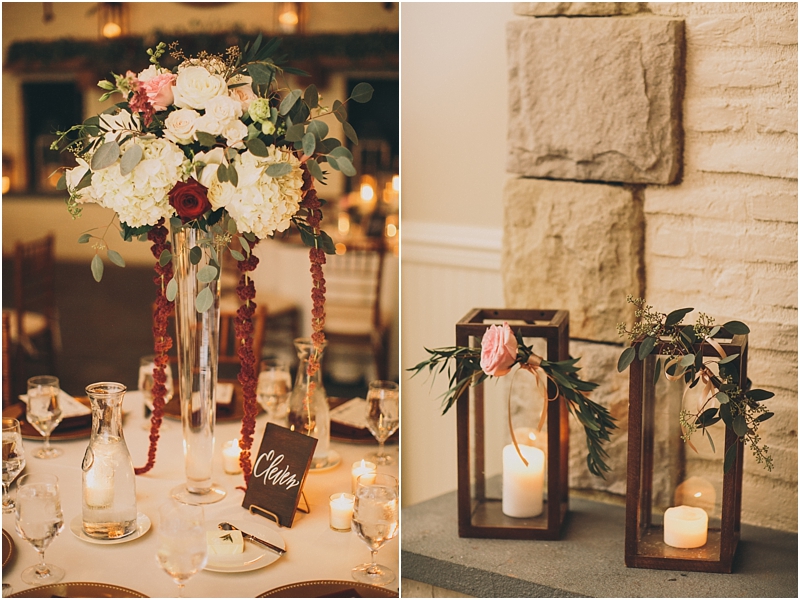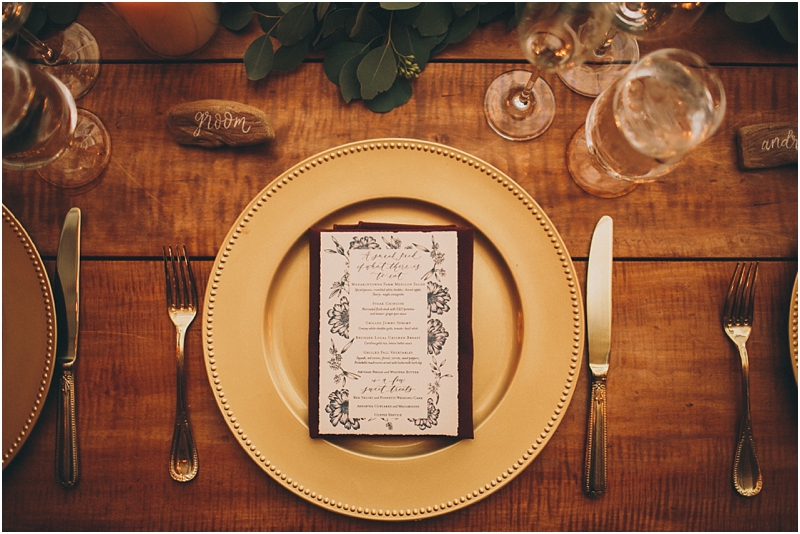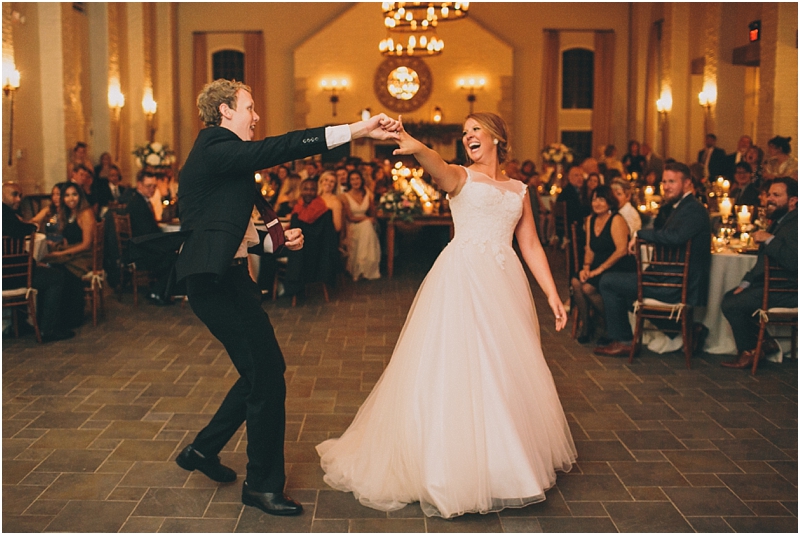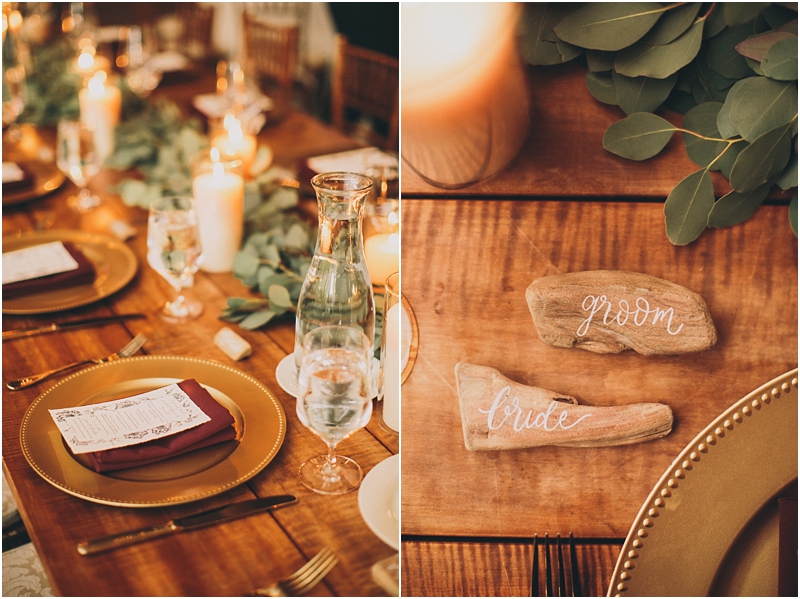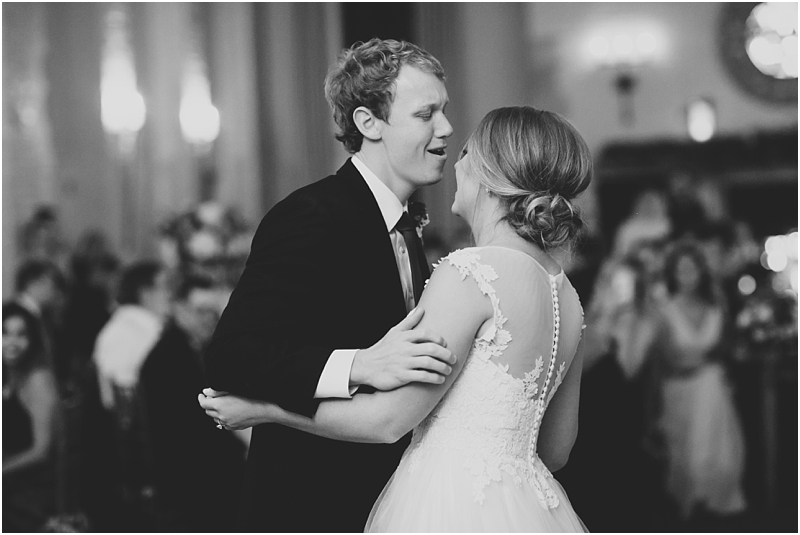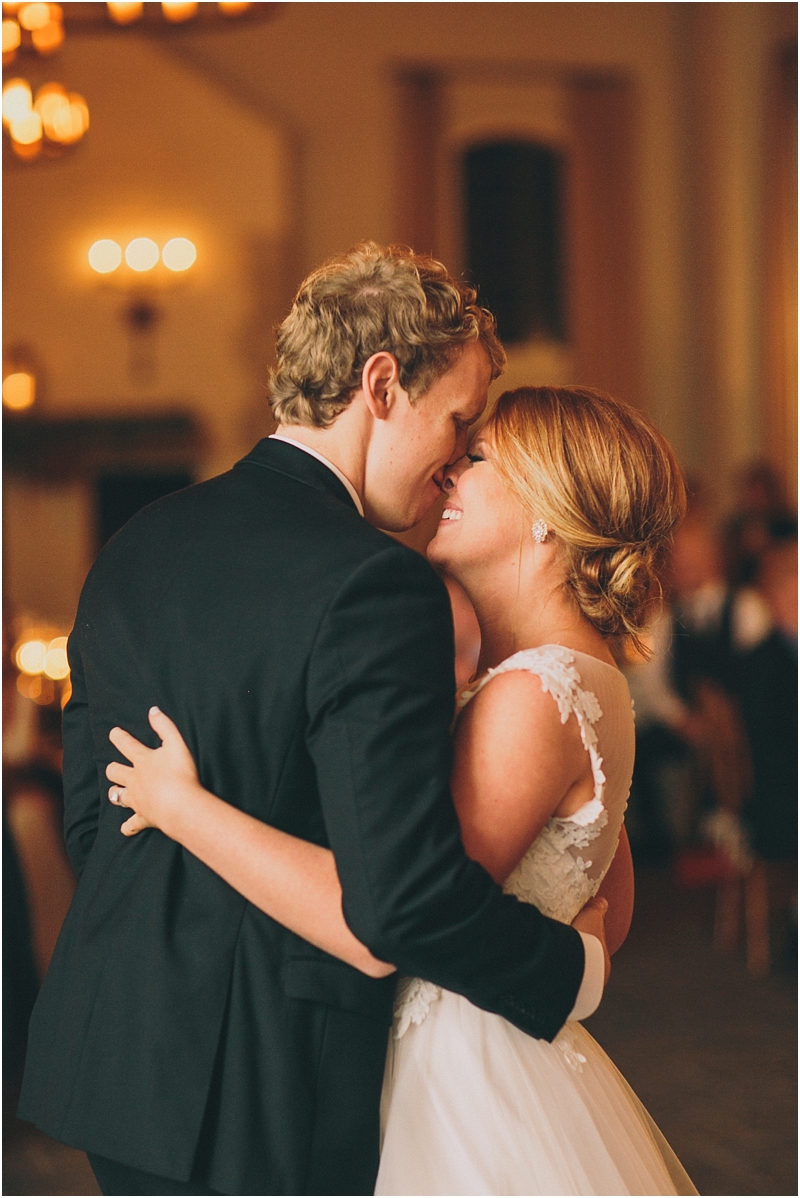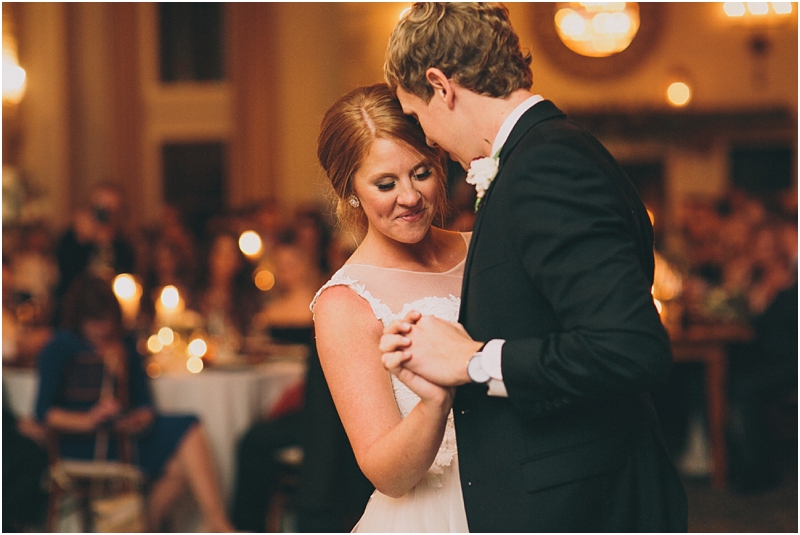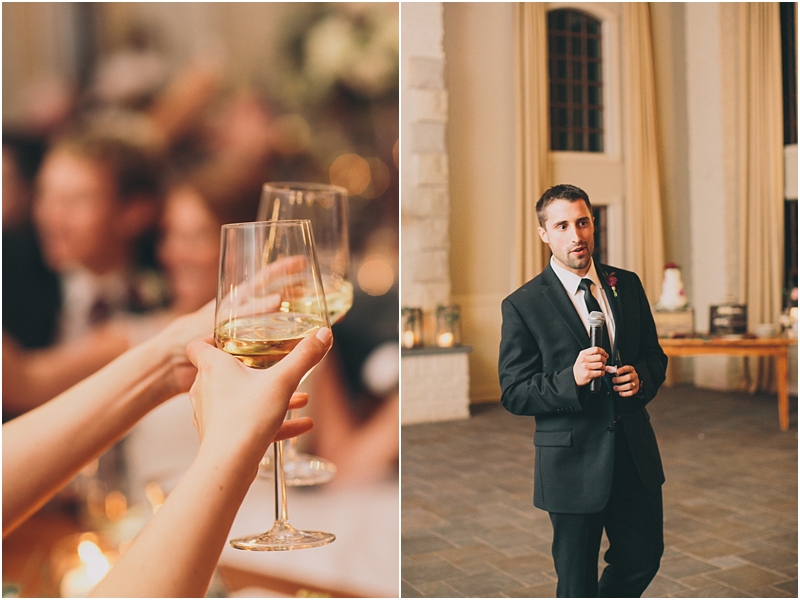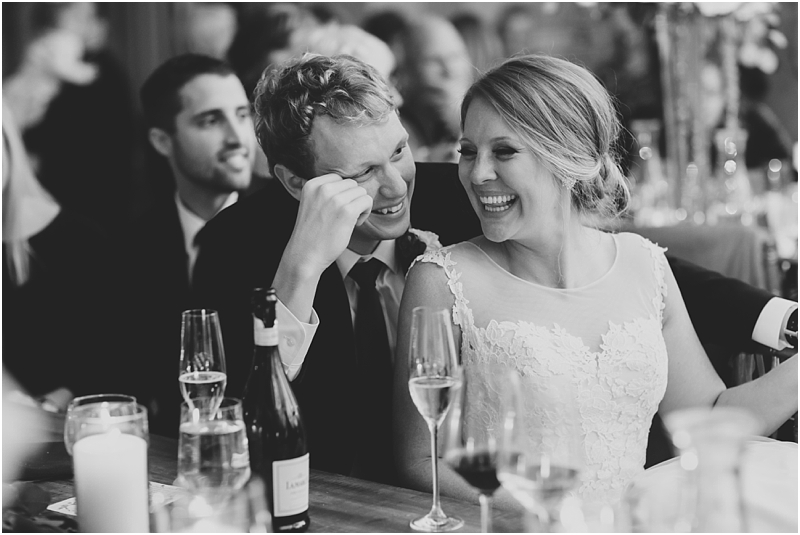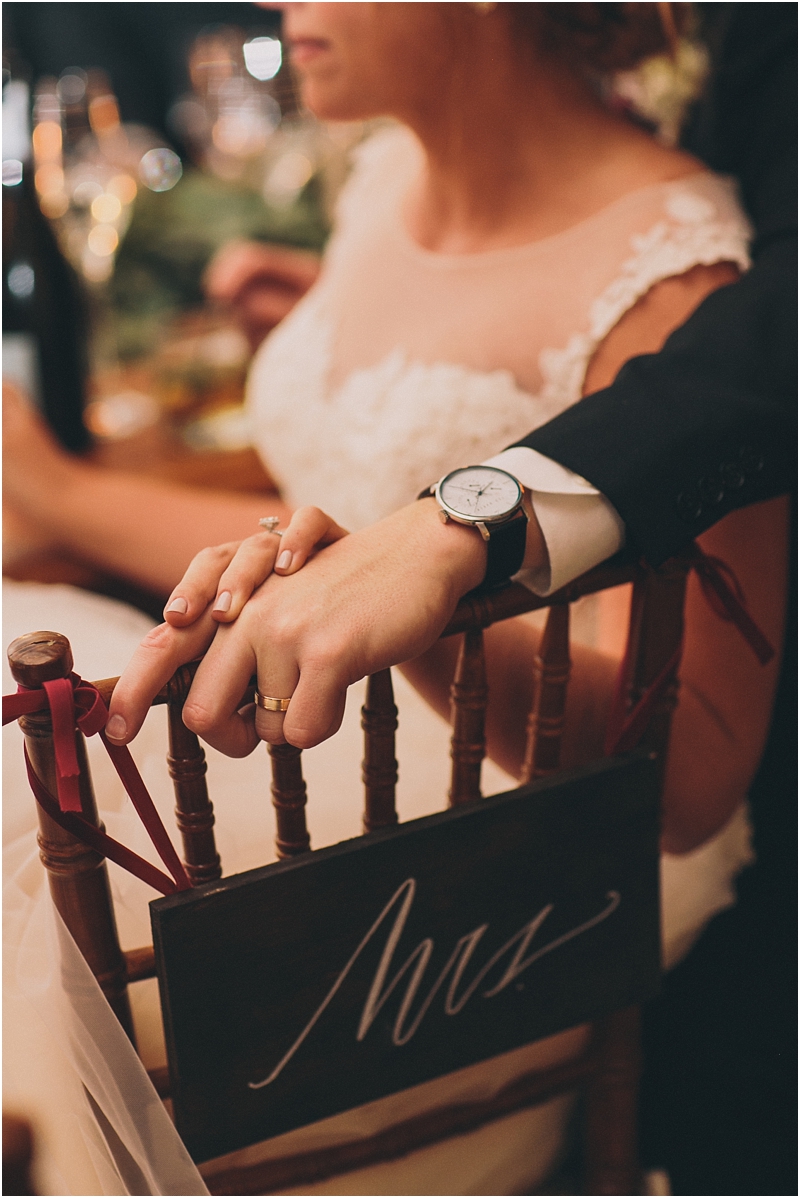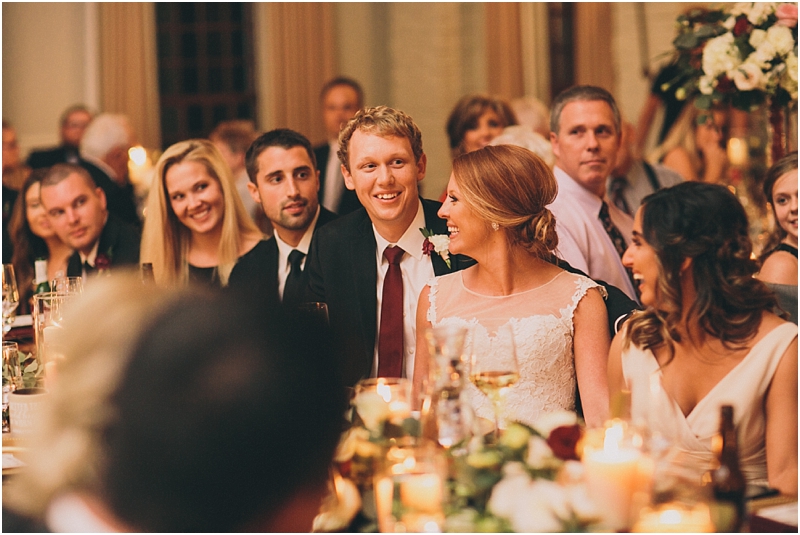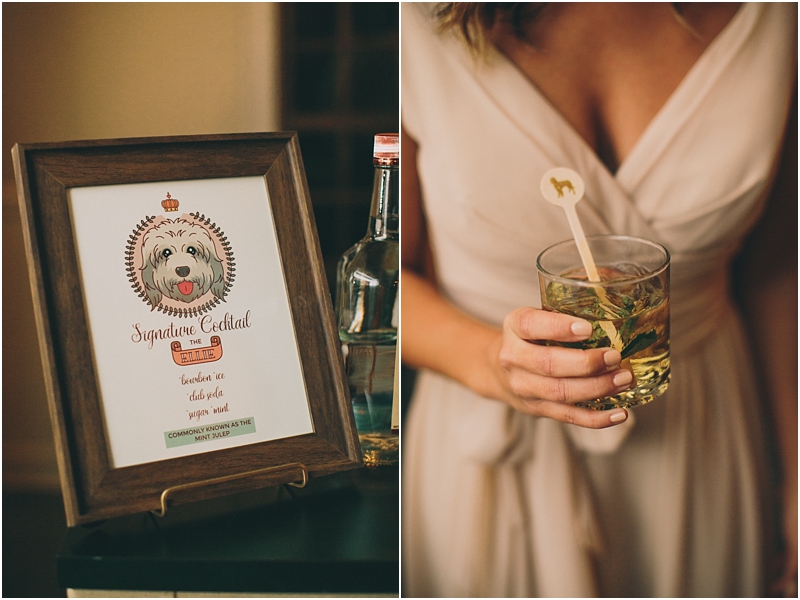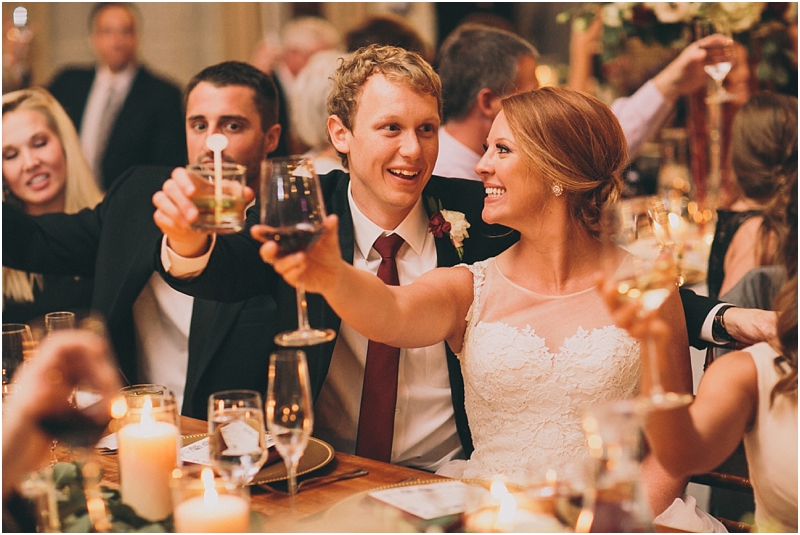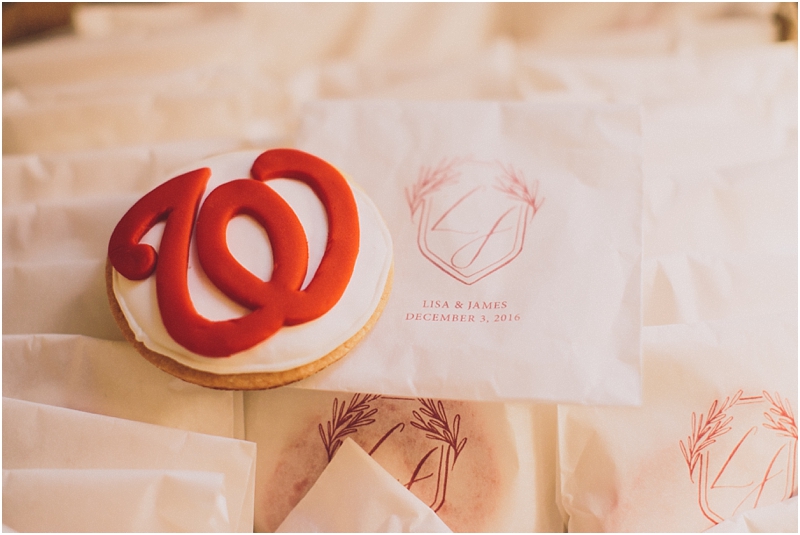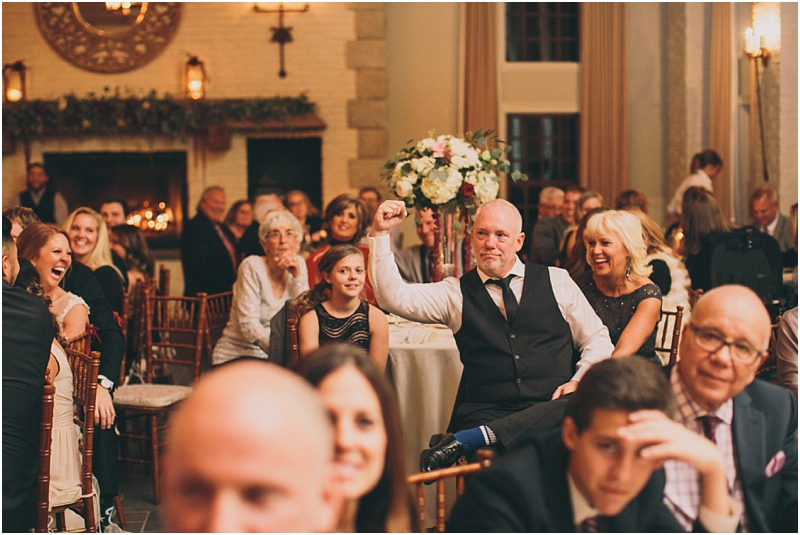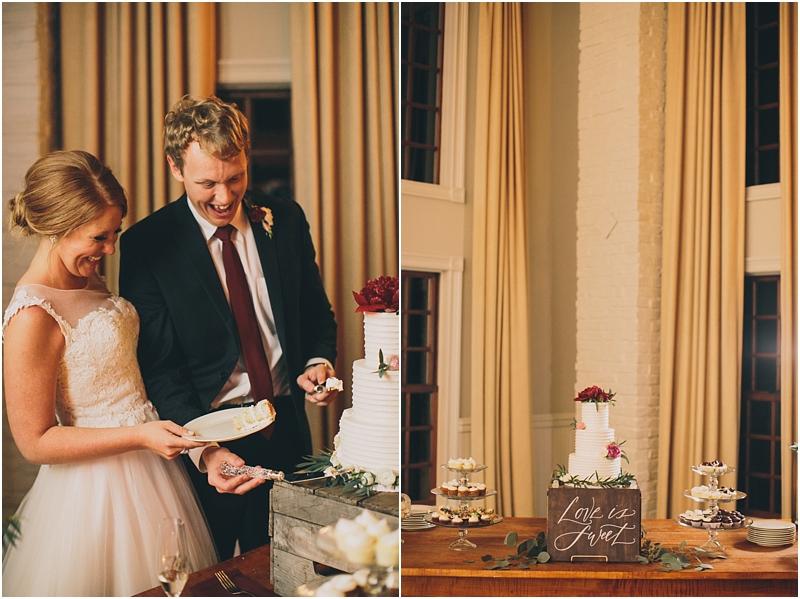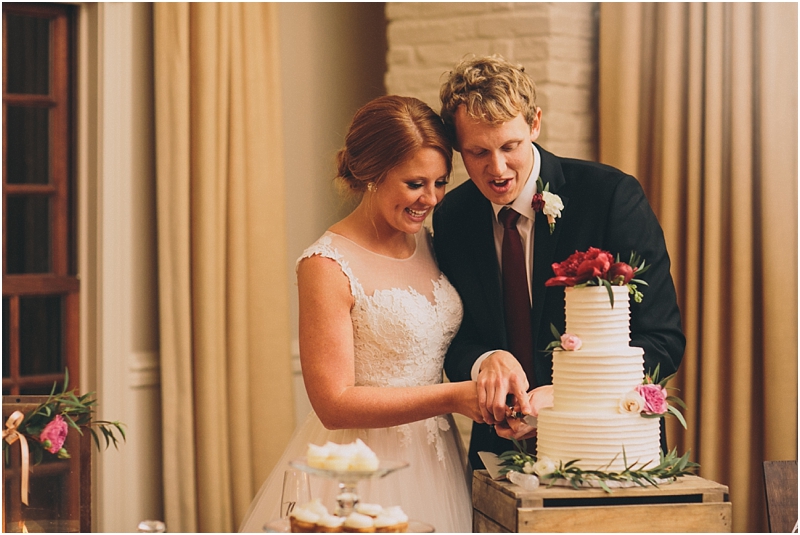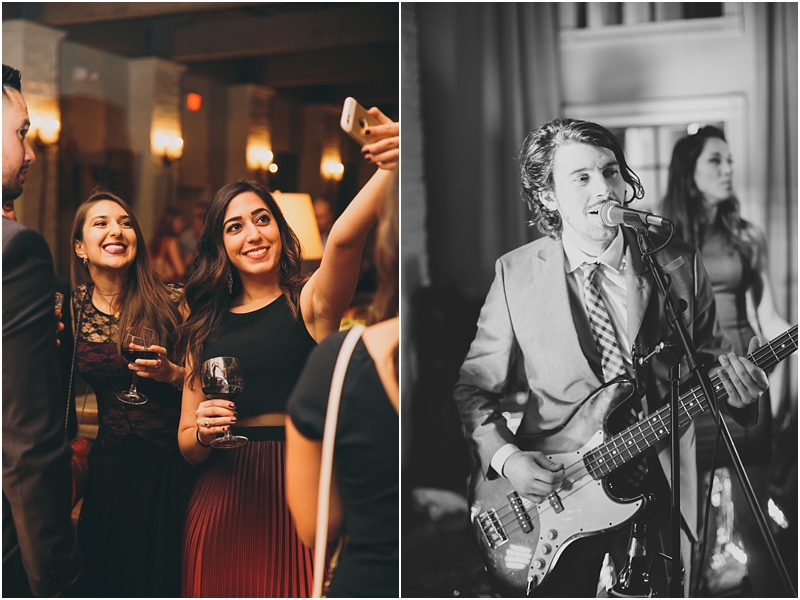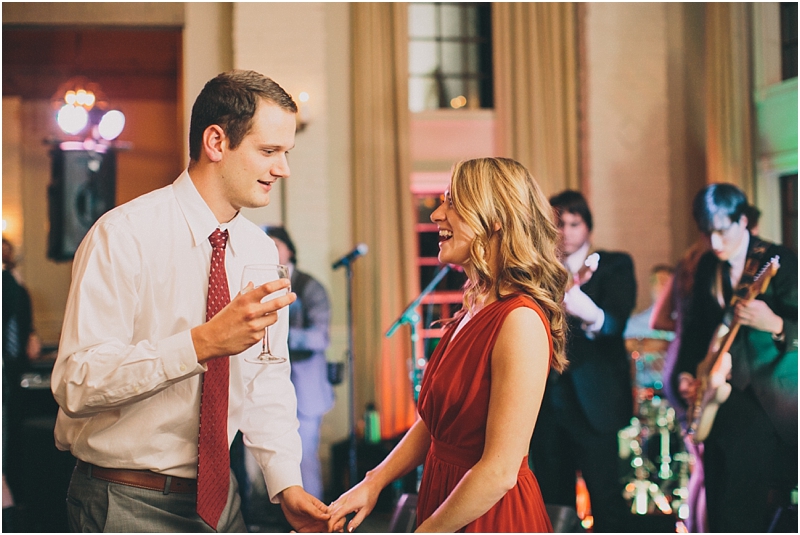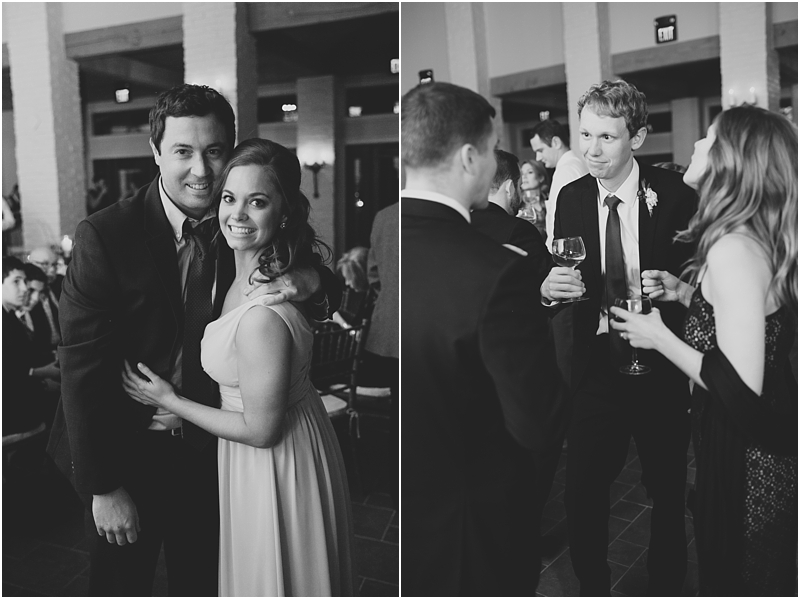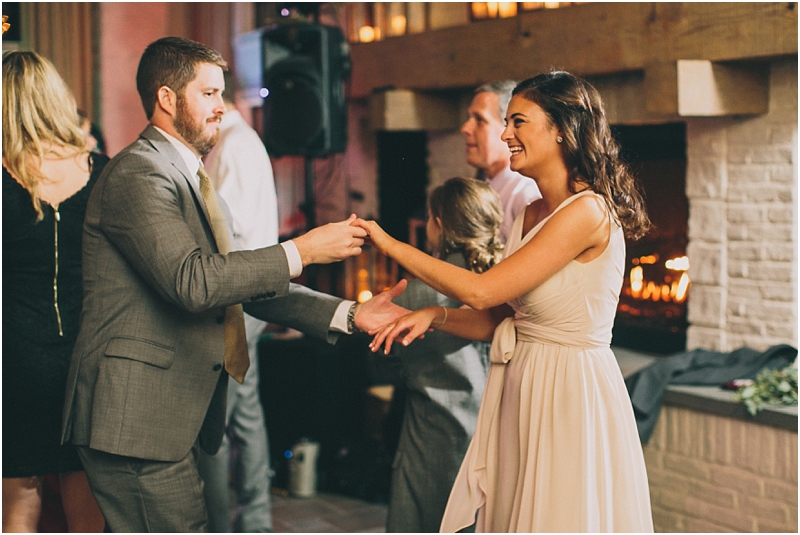 "Number 1 dream: Marrying Lisa. Number 2 dream: This…"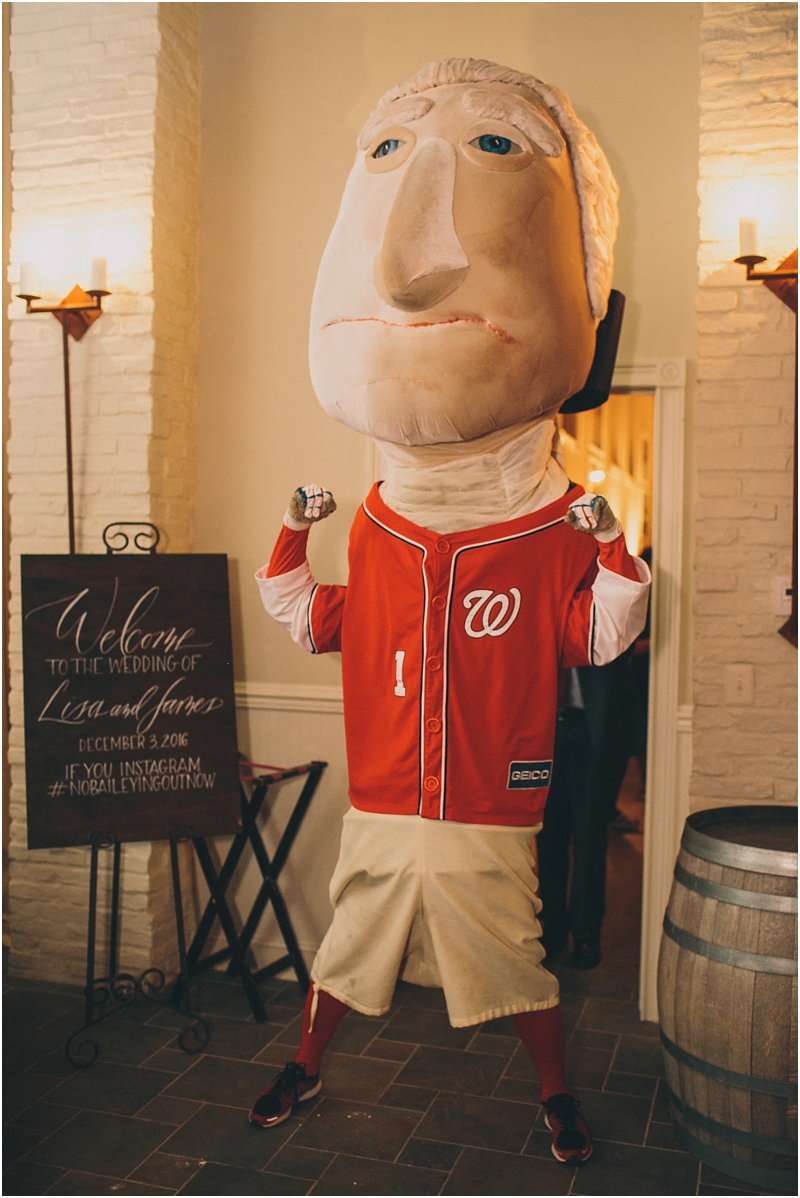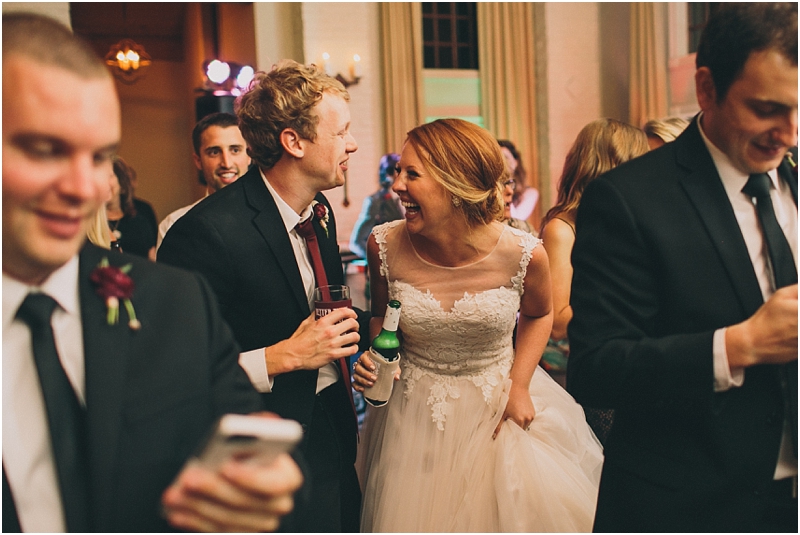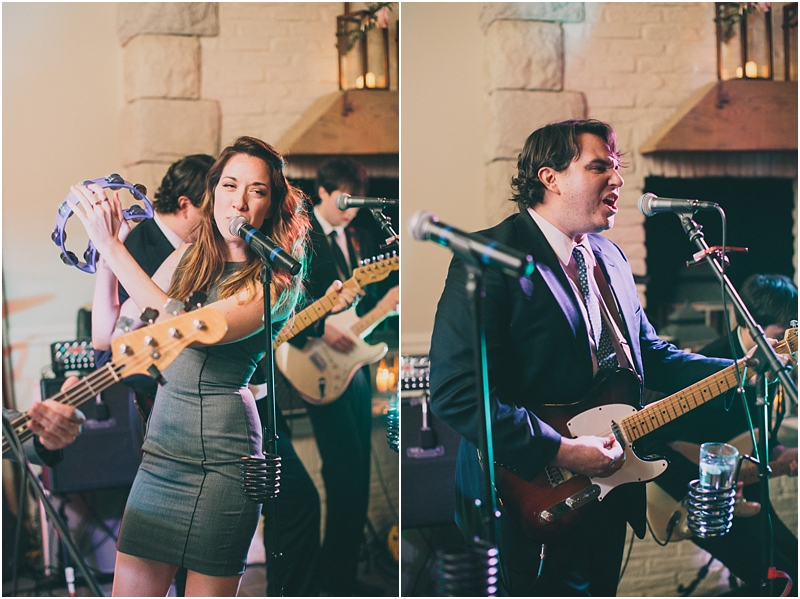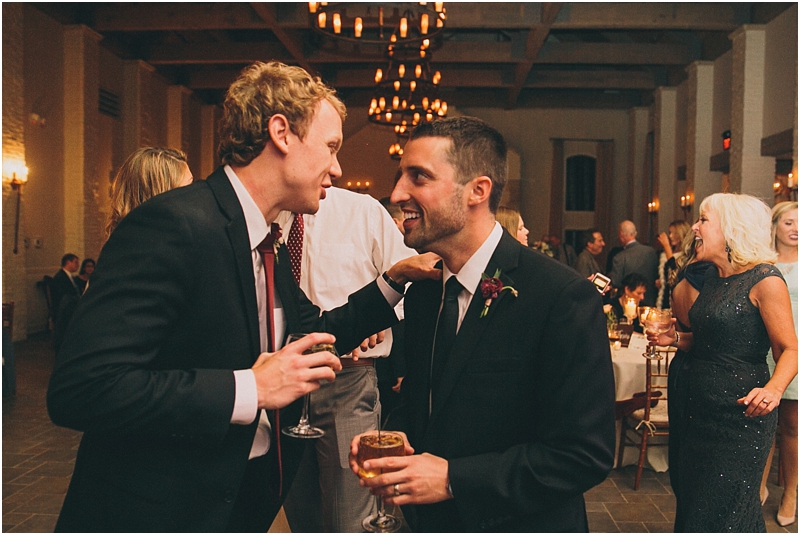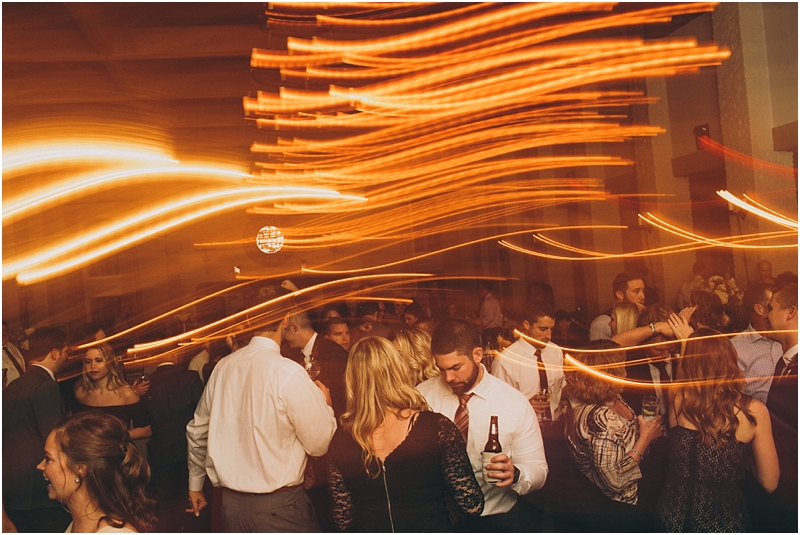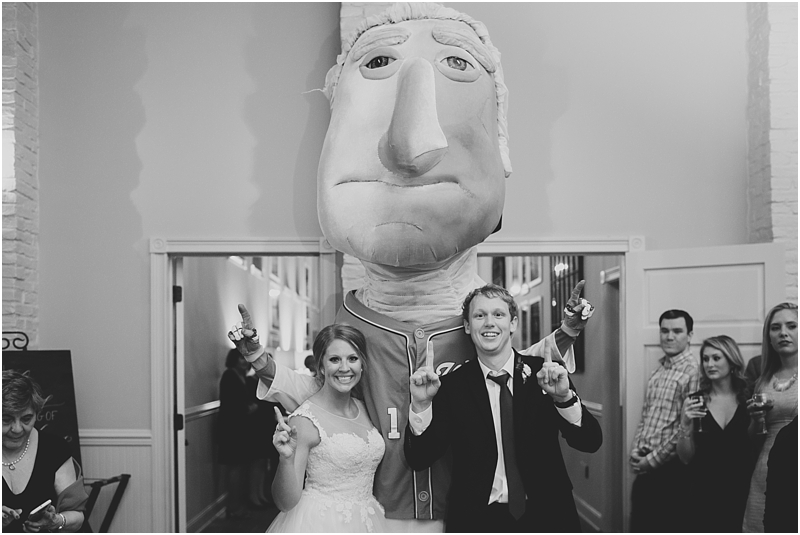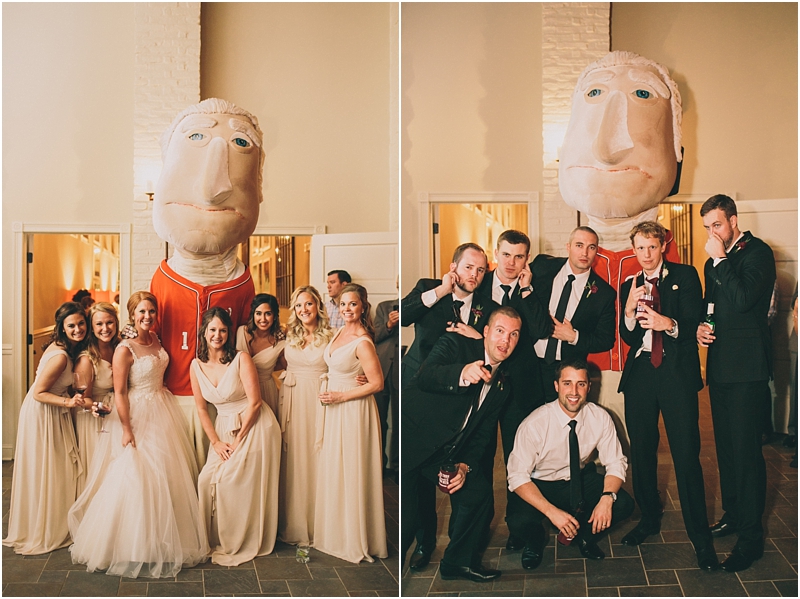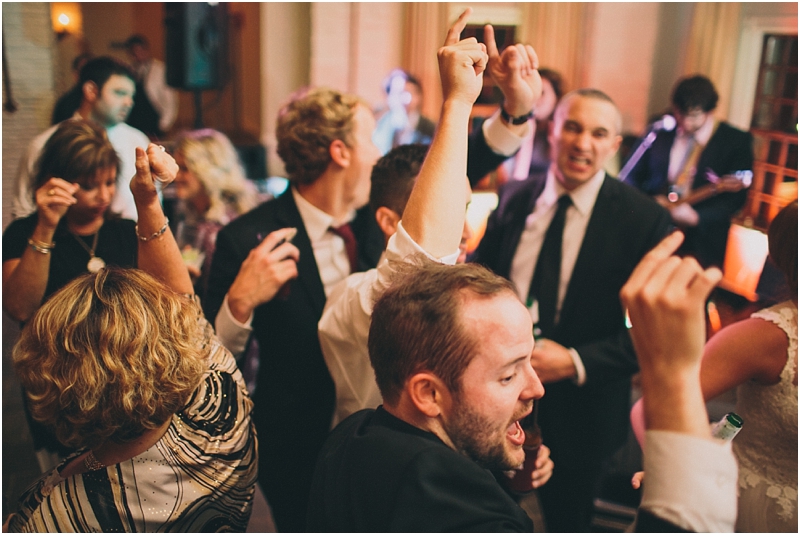 Lisa & Jimbo,
Words can't do your wedding day justice. You two are beautiful. From your attention to detail, thoughtfulness, sense of adventure throughout this 1 year friendship (New York anyone?), to your contagious joy for one another and those you love most dearly, I'm honored to have been a part of your love story. Congratulations Mr & Mrs! Enjoy your honeymoon at Cocobay Resort – Antigua & Barbuda! So dreamy!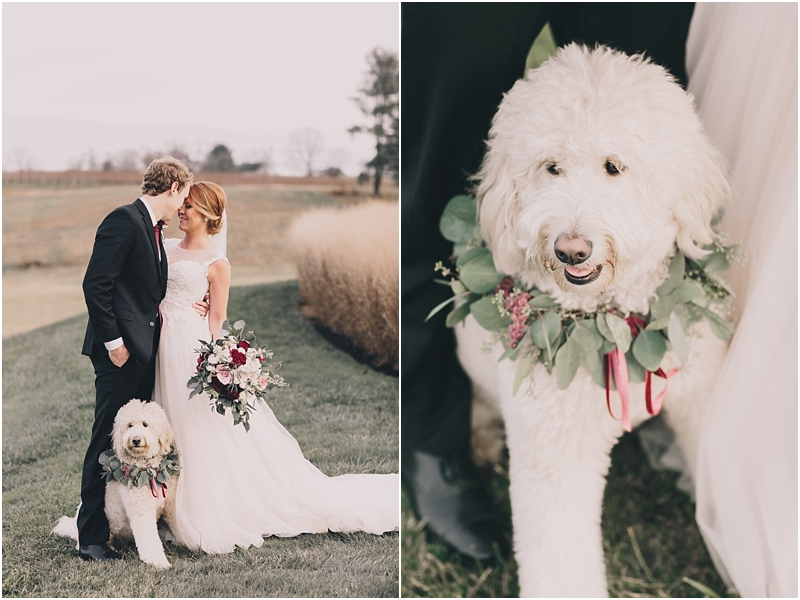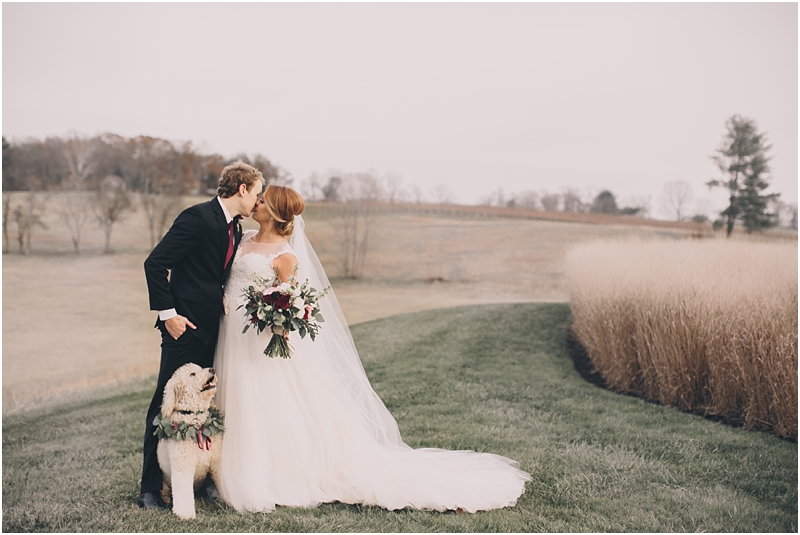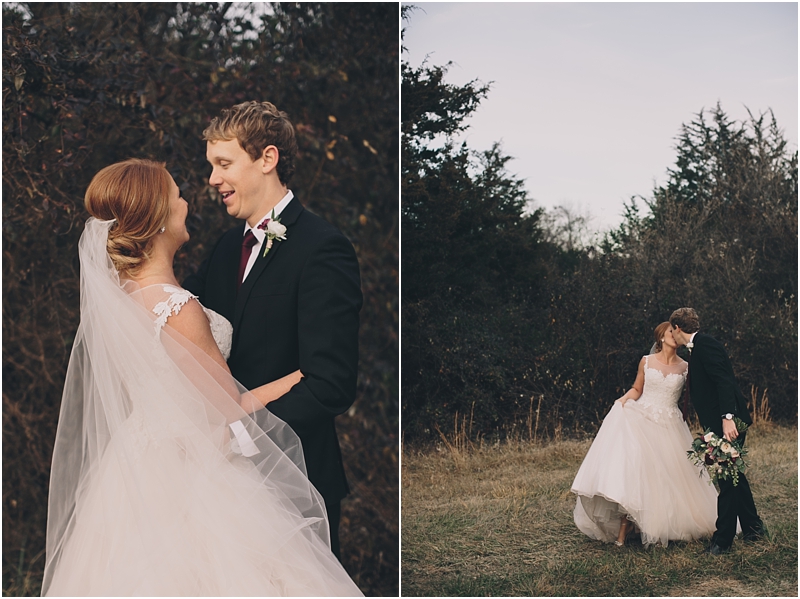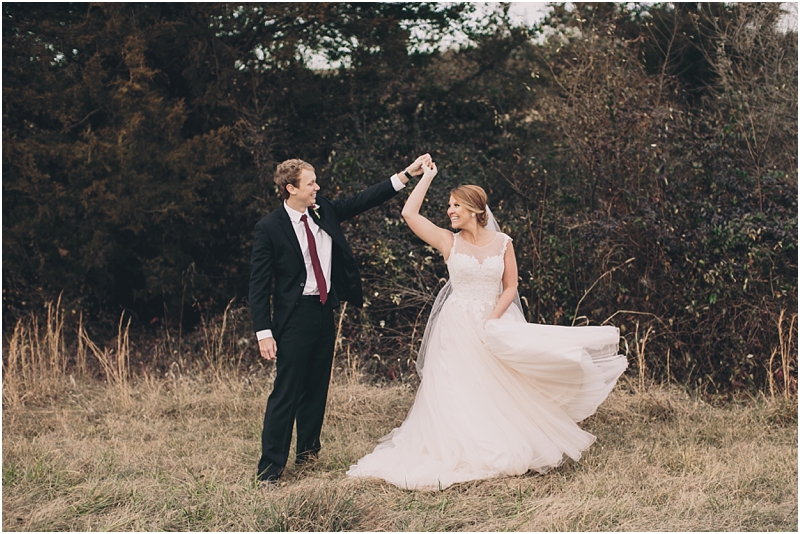 To the dream team of fellow vendors who made this day possible, thank you!
|| Romantic Wedding Venue: Early Mountain Vineyards, Charlottesville, Virginia. Bridal Cottage: Early Mountain Guest Cottage. Wedding Planner & Coordinator: Linda Ha Events. Florist: The Proper Petal. Hair Stylist: Briana B. Adams LLC. Makup Artist: Glam Qui, Marquia Kinard. Invitation Designer: Julie Ha Calligraphy. Day of Calligraphy & Designer: Every Little Letter – Nicole Catherine Calligraphy & Design. Band/Reception Entertainment: Turtle Recall Band. Wedding Cake: Sweet Haus. Catering: C&O Restaurant. Washington Nationals Cookie Favors: Priceless Cups & Cakes, LLC. Rentals & Linens: MS Events. Second Photographer: Sarah Goodwin. Officiants: Bryan Slagle & Sully Carter. Guest Appearance: The Washington Nationals President (George Washington).
Wedding Dress: Designer, Justin Alexander. From: Betsy Robinson's Bridal Collection. Bridal Jewelry: Thomas Knoell Designs. Bride's shoes: Badgley Mischka. Groom & Groomsmen Suits & Accessories: Barstool Sports (won contest!), Miltons and Brooks Brothers.
Bridesmaid Dresses: Katherine's Bridal. Bridesmaid Gifts: Tiffany and Co. ||
Always,
–Tara M.