The smell of fresh brewed coffee filled the air as the front door swung open. Excited hugs and instant laughs were shared – all of us grateful that 1) we were together hanging out again and 2) that there weren't any tornado warnings this time around (if you missed the Insta story, earlier this year we had to postpone the engagement session in St Louis and take shelter together, instead!).
Meet Jenna & Riley.
A couple who, from the moment we met them, never stopped laughing and smiling. Also, we should mention that they have an epic proposal story…
"As soon as we landed in Iceland, I knew this was it…"
Their home is the quintessential of cute and cozy and made for the perfect place to backdrop their unfolding love story. Snuggles over coffee and then wine, tickle & pillow fights, and wrapping up with a French picnic of champagne & brie at a nearby park made for one heck of a fun session together! The short story is: we're obsessed with you two!
Enjoy these favorites & their proposal & love story (written in their own words!)
If you're on desktop, listen while you scroll!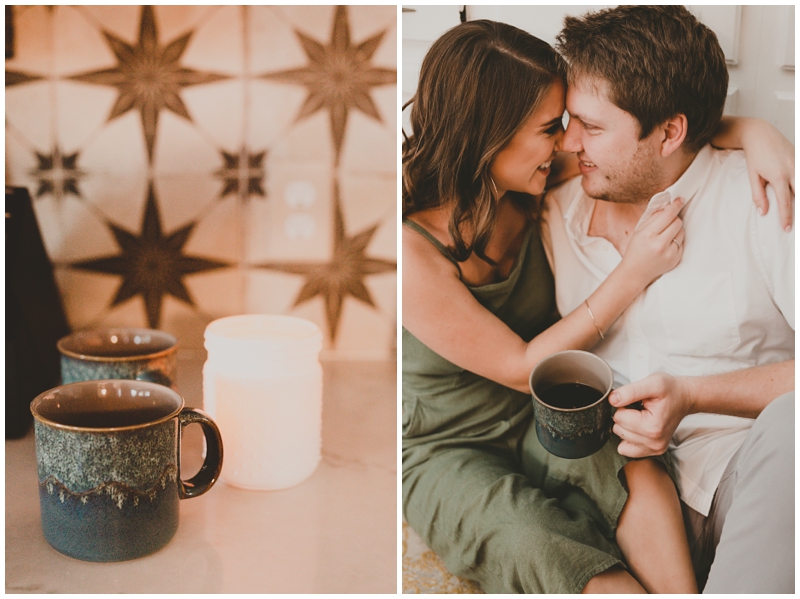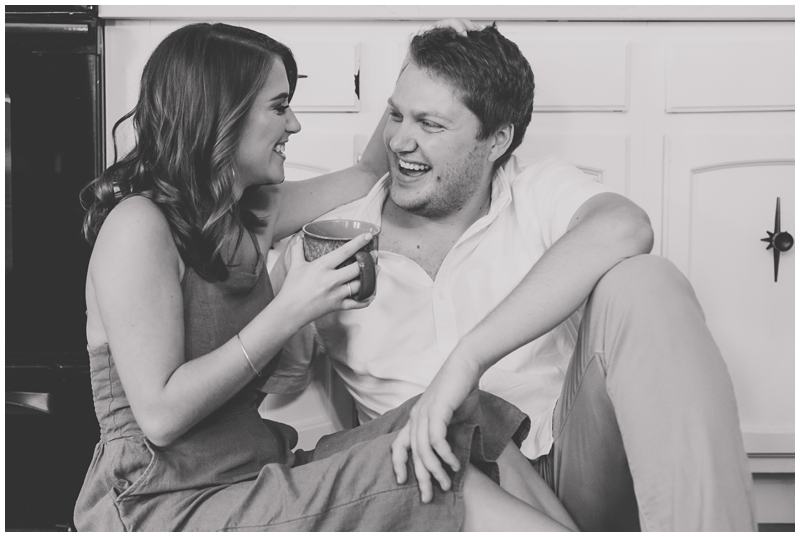 "I remember the night I met Jenna at a high school party. I was pretty nervous because she was year older than me. I just remember thinking that I couldn't believe I was talking to her. Throughout our dating relationship in college, all I knew was that I wanted to spend every moment I could with her.
It didn't matter what we did together – be it visiting her at Missouri State for the weekend or going to Hermann wineries – I just wanted her close to me…"
"When Riley and I met for the first time at a high school party, it was probably the most fun I have ever had when meeting someone new. I couldn't help but hope he would text me later because I immediately knew there was something special.
It might sound dramatic, but I think I fell in love with Riley that night and now, years later, that love has only continued to grow."
"My family likes to travel and together, we take a family trip every year. This past year we planned a trip to Iceland and Paris. Jenna and I had just moved into our first house together and it just seemed like the right time to pop the question. My mom helped me find the perfect ring (with her Grandmother's diamond in it!). I just had to choose between Paris or Iceland. As soon as we landed in Iceland I knew this was it…
 "My brother Andy was on ring duty the entire trip – just waiting until I asked for the ring. We hiked about a mile into this gorgeous green valley called Seljavallalaug. It was a geothermal pool in the middle of the mountains. I grabbed the ring, led Jenna to the peak in one of the hillsides, with my family below, and asked her to marry me.
It literally could not have been more perfect."
"Riley got down on one knee in ICELAND. It was the most magical experience of my entire life. It still feels unreal that he did that. We continued to celebrate in Iceland and then went to Paris where he had a photographer already planned for engagement pictures.
Driving around Paris as a new fiancé, trying to find a dress for the photoshoot, was such an unreal experience.
I am one lucky freakin girl."
"Riley is my best friend. He is always able to make any situation fun and sees the best in everything. I love his "yes attitude" and admire his willingness to always have a smile. He is the nicest person you will ever meet and can hold a conversation with a donkey. He knows how to calm me down and is very patient.
I love it that when he puts his mind to something, he truly can accomplish anything. And how supportive of anything I am interested in, too. Also, he is a big bear."
"One of the things I admire the most in Jenna is how considerate she is. She cares and feels for everyone. If we are celebrating someone, Jenna will take it to the max and go all out to make sure that person know just how much they are being celebrated. Likewise, if someone is sad or upset Jenna bends over backwards to bring joy.
She has the biggest heart of anyone I know."
Dearest Jenna & Riley
You. Two. We can't get enough of you! Your joy is contagious and the way you hold onto each other – finding the good in everything – is inspiring. We've worked with many couples, but your above-and-beyond-thoughtfulness makes us feel like the luckiest people in the world. Thank you for trusting us with your love story and we are ecstatic to celebrate with you two tying the knot NEXT weekend! LET'S DO THIS. Xoxo!
Always,
–Tara & Stephen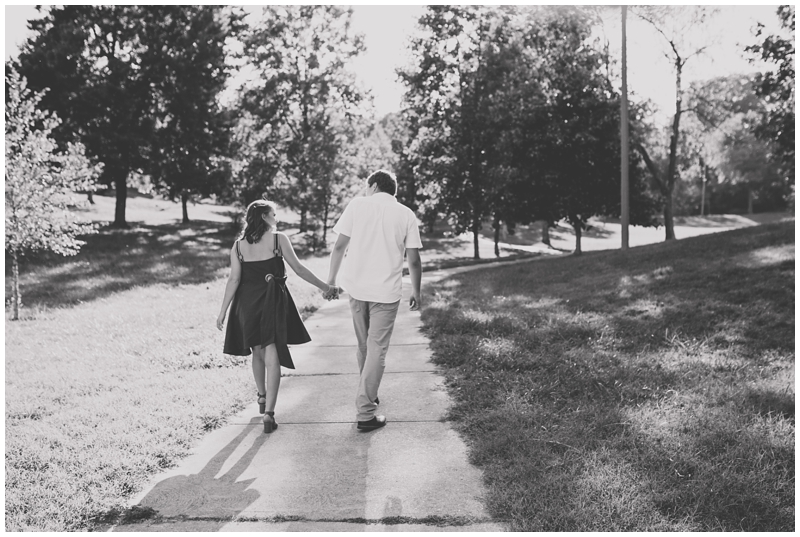 Feel free to leave some love for these two in the comments!
Always,
–Tara M