---
It's okay, I'm intimidated too.
Some people say it's freeing.
But I'm right there with you in the "skeptic" line.
And then I realized how silly this all truly is.
A capsule wardrobe is a harmless activity to try.
I mean, srsly.
My Irrational-OMG-what-are-you-doing-scared-for-no-reason-self:
What if I feel limited (opposite of free)?
But I like my other clothes too…
What if I run out of ideas for new combinations? *gasp!
My Rational-Adventureous-YouGotTHIS-Self: I have always wanted to just try it.
To see if I *could* do it.
–> And while I often avoid jumping on the
"OMG it's all the rage, rn!" type of things
…sometimes the "OMG it's all the rage, rn" things ARE fun!
Or, at least, could be fun! <—
*Everyone reading is confused why I'm having such internal conflict, but it's real, k?*
So, friends. I'm doing it.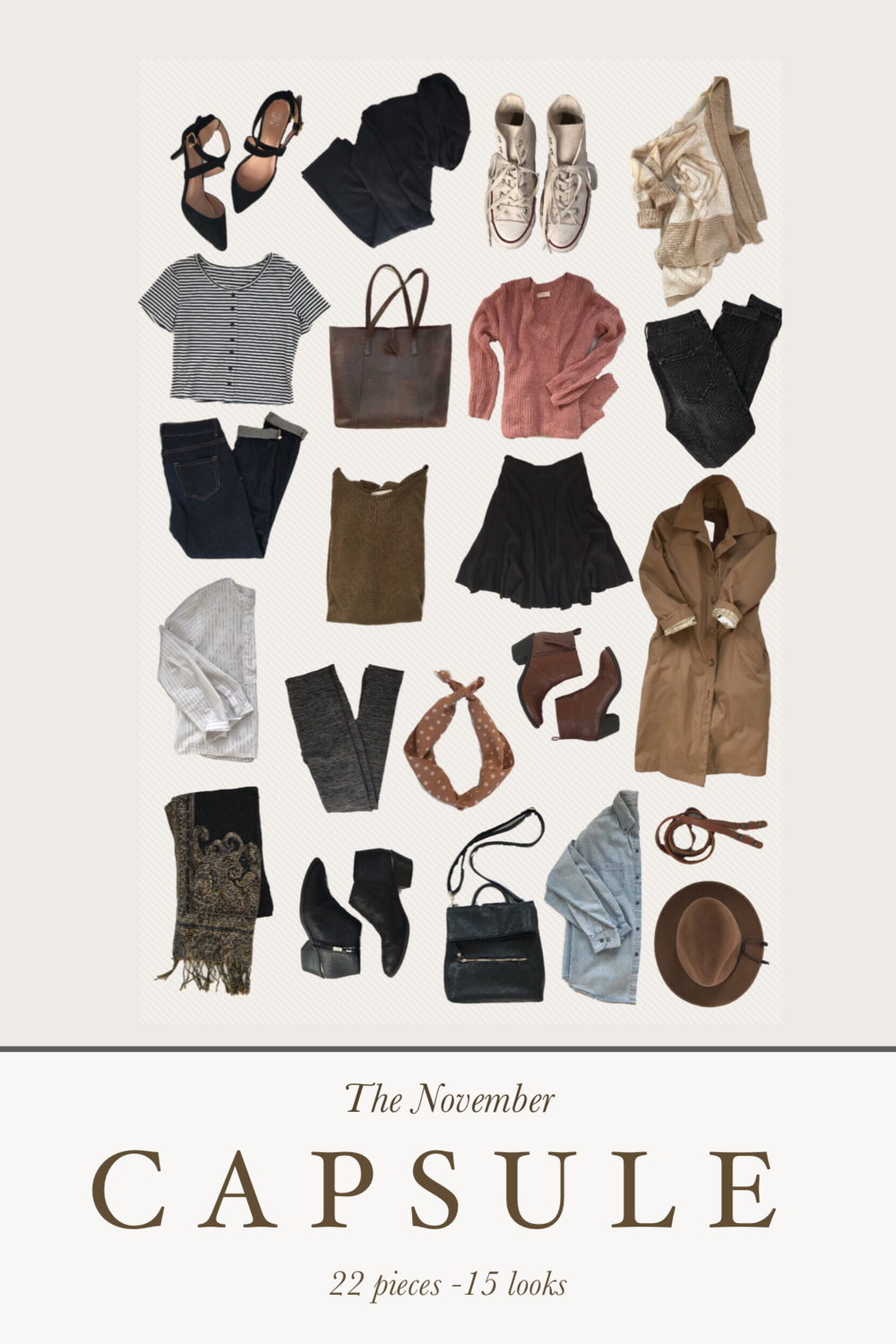 How it Works:
Each week this month, I'll be using one featured item and styling it multiple ways with the other pieces in the capsule (example: 3 ways to wear grey leggings)!
The Goal(s):
To try something new.
Invitation: YOU + ME. Join in the journey in creating your own capsule and share it using the #WeekendWearCapsule !!!
By the end of the month, you'll have an entire series of style inspo using only 21 pieces!! Alt Comment: You'll have extra time. Read: holiday shopping and baking pumpkin muffins and reading books because you're not wasting time fussing over what to wear! Boom.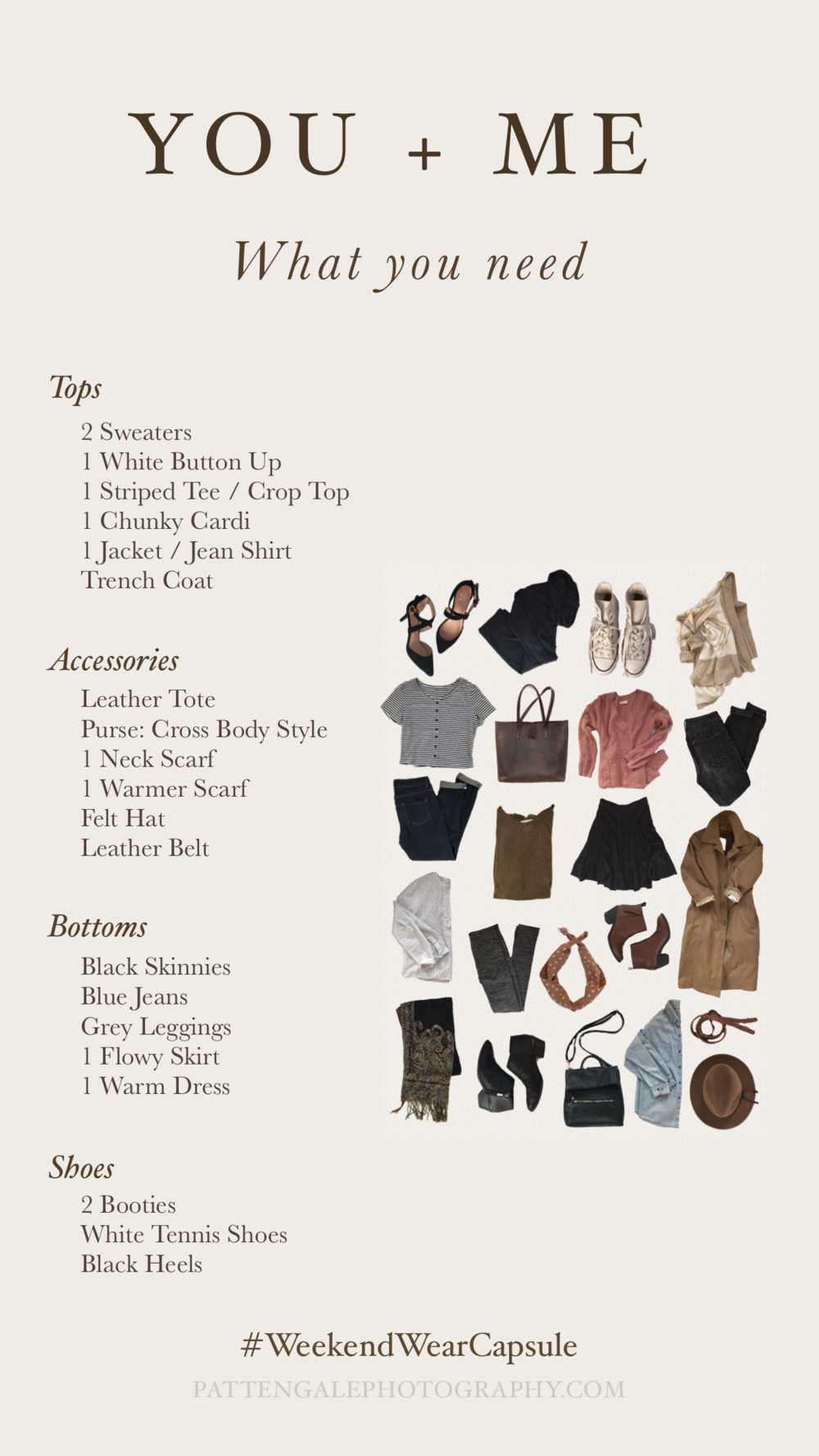 You in???
4 Steps for Getting Started:
Put on fun music
Scan your closet for a common color palette (what hues / colors do you have the most of? Blacks, greens, blues, pinks?)
Choose pieces that can all "go-together" color wise – this gives you the most versatility – AND are your go-to-favorites first.
Lay options out on your bed
Tips:
Always have a striped (or floral) piece in your capsule – automatically adds interest & can dress up an outfit easily
Weather: Choose pieces that can layer well for warmth!
Be honest with yourself
Consider your profession & lifestyle – maybe you need to add a blazer or running shoes. Swap things as needed.
Accountability – A.K.A. Join the fun!
Every Friday: Check back in here for that weekend's inspiration
Join the party on Instagram by posting your November Capsule every Saturday morning – tag me & use the hashtag: #WeekendWearCapsule
I'll catch you on the Insta & Stories (@PattengalePhoto)
Always,
–Tara M