---
My momma always says:
"Couples grow to look more and more like each other."
Guys.
I don't really think Stephen and I look like each other at all.
I have "fair" skin.
He does not.
I have green eyes.
He has deep, deep brown eyes.
I have curly hair, his is straight.
BUT IT HAPPENED.
We packed our bags for Kansas City a few weeks ago and when he came downstairs for breakfast, we were in matching color palettes.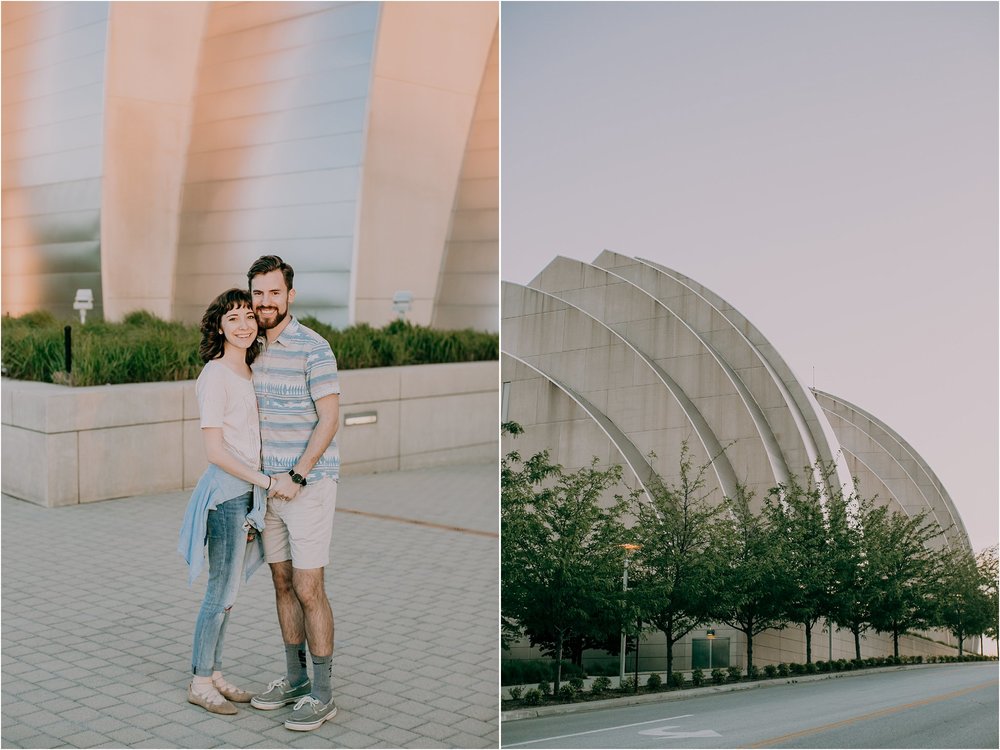 I laughed out loud.
And then promptly proclaimed, to his chagrin, how adorable we must be to other people. 😉
Which I'm 150% okay with.
I think we're cute.
And it's okay if I'm the only one who agrees with me.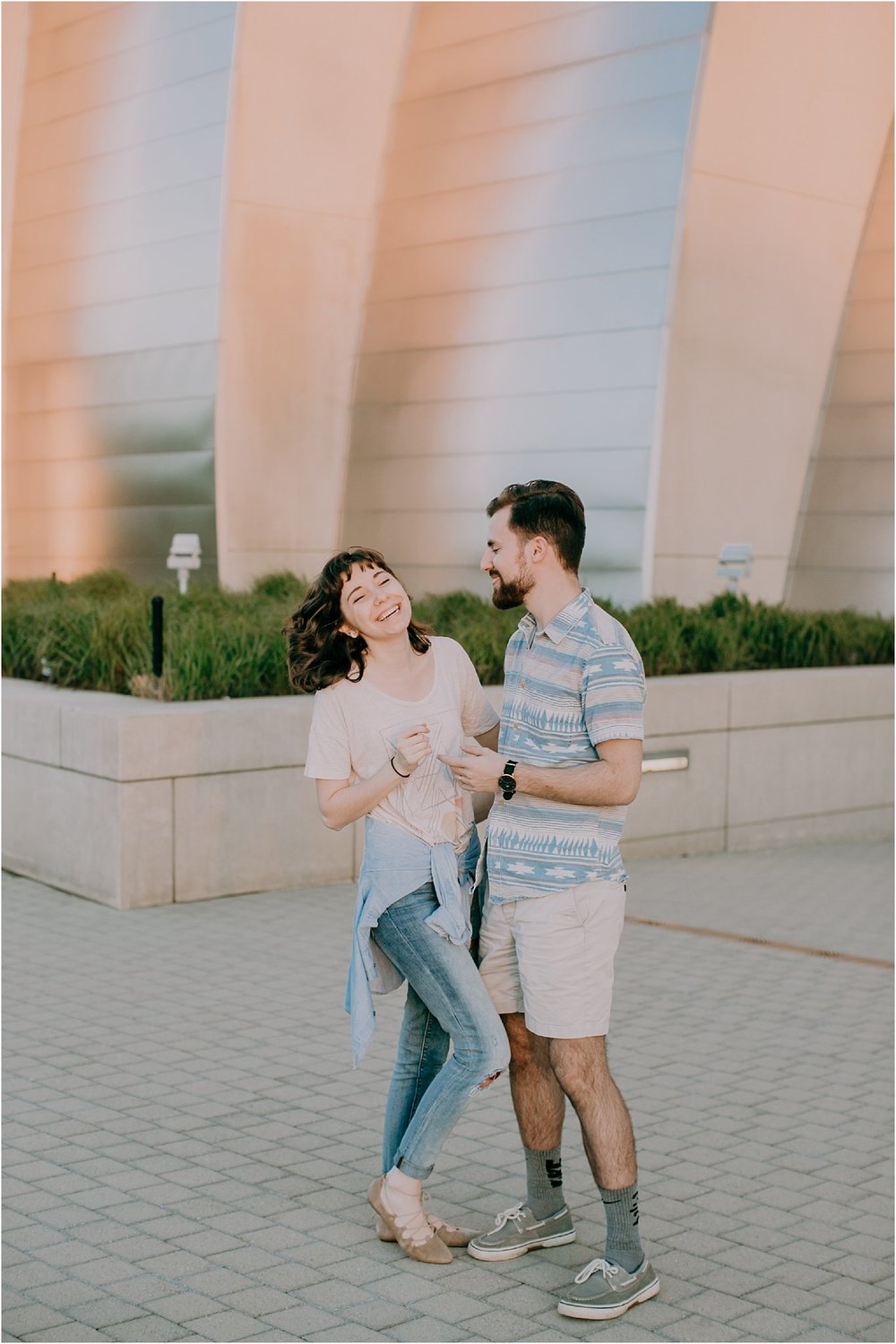 We have this weekend off.
Free pro baseball tickets (!!! My first major league baseball game ever !!!), hanging out with friends, and probably brainstorming something new is in the lineup. We might also go hiking.
YAY Friday!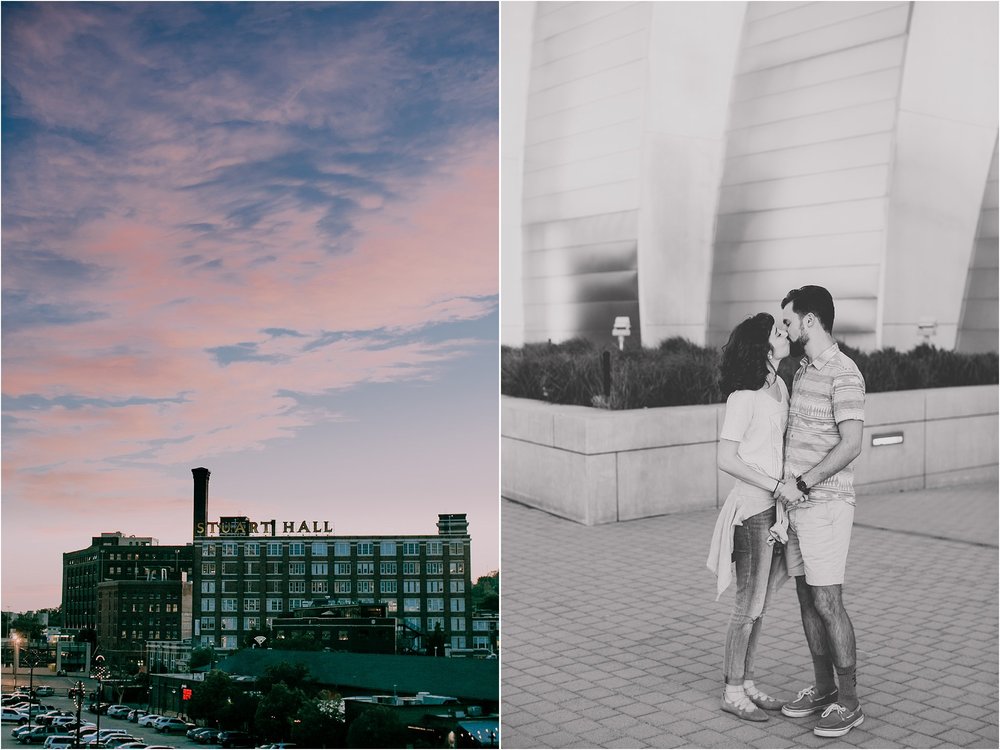 Anatomy of our coordinating clothes:
Neutrals. Chambray somethin' somethins + pink & peach.
|| Ripped Jeans: NEW to me from Arizona Trading Co (KCMO). Graphic Tee: Kohls, on sale from back in high school. Jean shirt: Mens department, goodwill. Lace up flats: DSW, w/coupon.
His get-up: H&M shirt & shorts. Daniel Wellington Watch, gifted by me.
Location: Kauffman Center of Performing Arts, Kansas City Missouri. ||
And here's the thing:
Stephen has always been that cute, stylish guy. So if I'm somehow becoming more like him – or at least subconsciously inspired by him – I think that's cool. Because: I married up.
He's also helped me purge my closet.
But that's for another post.
Happy FriYAY!
Always,
–Tara M