We warned you on Instagram that the Journal would be on FIRE and we weren't joking! Springtime engagement sessions have been in a constant stream and we've been everywhere from local St Louis favorites in Forest Park & Tower Grove park, to historic estates in Richmond Virginia. Each completely unique just as the couples themselves!
Meet Chandra & Jackson.
Adventurous. Gentle. Unassuming. And just really, really cool.
"I remember going to sleep each night deliriously happy,
but also anxious; able to think of nothing but when I'd be able to see her again…"
We can't wait to celebrate these two THIS WEEKEND at the Angad Arts Hotel and their wedding ceremony at Third Degree Glass Factory as they make it all official. For now, enjoy their romantic, sunset engagement session with all the cherry blossoms at Tower Grove Park (plus Jackson's perspective on their love story)!
"When I think about the way Chandra and I fell in love, I'm reminded that sometimes extraordinary things spring forth from the most ordinary circumstances.
Our first meeting couldn't have been any more innocuous and seemingly insignificant; mutual friends, a summer college party in Columbia. To be truthful, I'm not even sure whether she liked me or found me slightly offputting.
When we came back to St. Louis the next summer it felt like something – the universe, fate, something bigger than us – was pushing us together. We always seemed to end up in the same place at the same time, and when we didn't, I found myself wondering where she was, and if she was thinking of me too.
Looking back, I'm pretty sure everyone around us could tell, but I was too oblivious to notice.
–> Side note:
When Jackson proposed and gave Chandra her engagement ring, he too had one. As he shared with us at the session, "Why shouldn't the guy also have an outward symbol of love and commitment?" We couldn't agree more.
I remember the bright colors and bold patterns of her summer dresses, and the way her beauty still managed to upstage them. I remember always trying to say something clever to draw out her bright smile and infectious laugh, and marveling at her brilliant yet completely unassuming intellect.
I remember bashfully placing my hat (a truly ridiculous Los Angeles Lakers snapback with pink lettering) on her head because I lacked the composure necessary to flirt like an adult, her somehow finding me charming anyway, and sharing our first kiss.
We spent the rest of the summer living out some sort of dream: we'd wake up every morning, excited for the time we'd finally see one another, meet up in the afternoon, and part company at three or four in the morning.
We'd visit the World Bird sanctuary, walk aimlessly around various parks and museums, or just sit, talking about everything and nothing – it didn't matter how we spent our time as long as we were together. 
I remember going to sleep each night deliriously happy, but also anxious; able to think of nothing but when I'd be able to see her again.
The moments we spent together that summer will be burned into my memory forever.
I don't think it's a coincidence that summer remains our favorite time of year.
Sultry summer nights, patios, and stars turn us into breathlessly-in-love twenty one year-old kids again in an instant."
Chandra & Jackson —
The week is here!! We are so incredibly excited for you two as you enter into marriage. Honestly? It's the best thing ever! But we already told you that! Thank you for trusting us with your love story and inviting us along to all your adventures. One of these days, Sweden will actually work out. 😉 We are so moved by how you two love each other and the way you cherish and enjoy one another. Now let's get you guys married and dancing!
— Tara & Stephen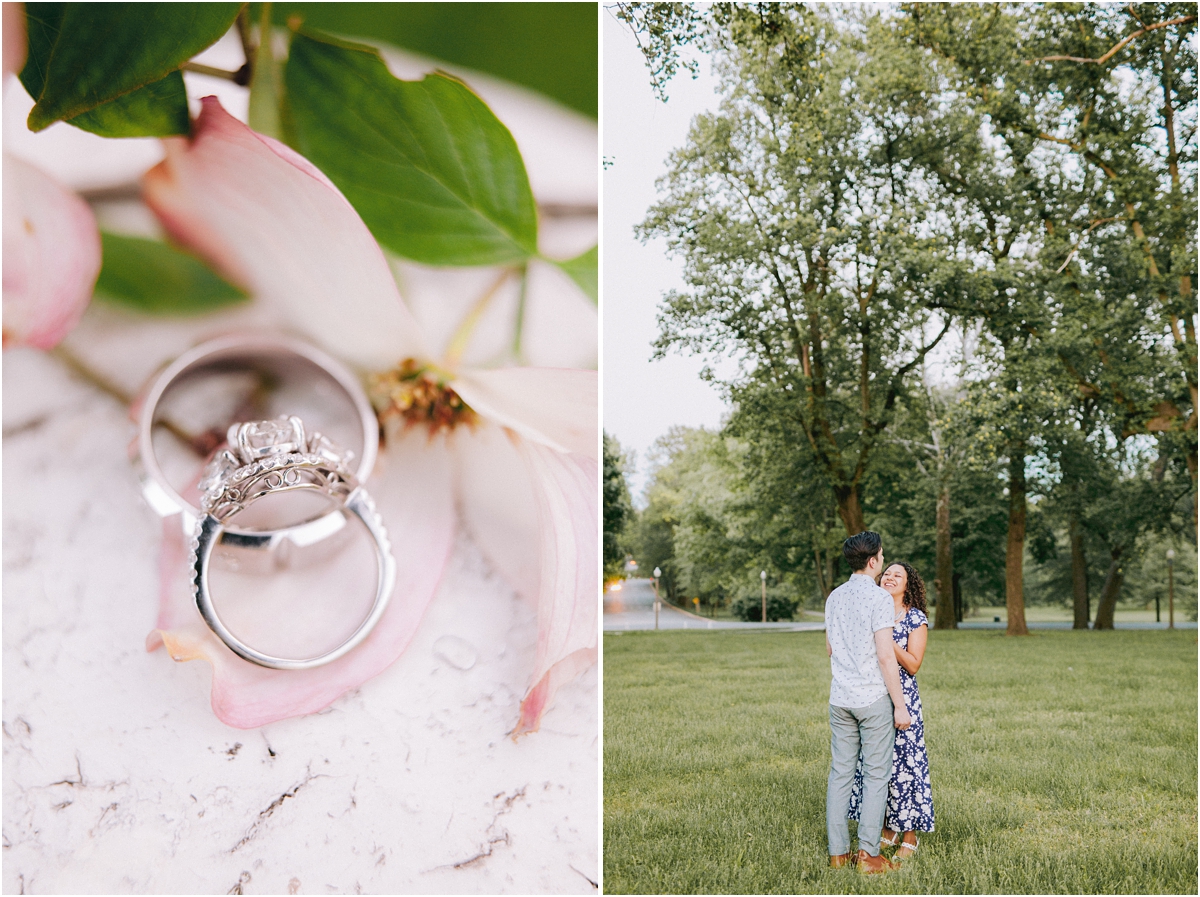 Keep your eyes peeled for their epic wedding coming up in just a few short days! If you'd like to explore more engagements and love stories, be sure to explore our Engagements Category here on the Journal or join us over on the Insta – @PattengalePhoto!
Until then…
Always,
–Tara M
Pattengale Photography is a traveling husband and wife duo based out of St Louis, Missouri.
They were named Best of by The Knot and have been published in
both print & online publications nationwide.
If you're looking for a photographer to capture your love story, anniversary,
or wedding day – drop a note, via the contact page!