Celebrating your love story in a way that honors your values and protects the earth at the same time is the best way to kick off your marriage – and it doesn't have to be complicated! Below I've rounded up a few ideas, recommendations & tips for planning an environmentally conscious wedding in 2023 & 2024.
Sustainable Socal Wedding Venues for Your Eco-Friendly Wedding
When it comes to planning a sustainable wedding, the venue is probably the number one most important decision that you'll make. An earth-conscious wedding venue – both with its management practices and day-to-day logistics – lays the foundation for an intentional wedding weekend experience. Two venues that are known for their green certification in Southern California are below.
Nominated for Travel + Leisure 2022 World's Best Awards, this luxurious resort has ocean views that are to die for. Their outdoor wedding venue, nestled among the canyon walls in their gorgeous garden space, is such a special place to celebrate your love.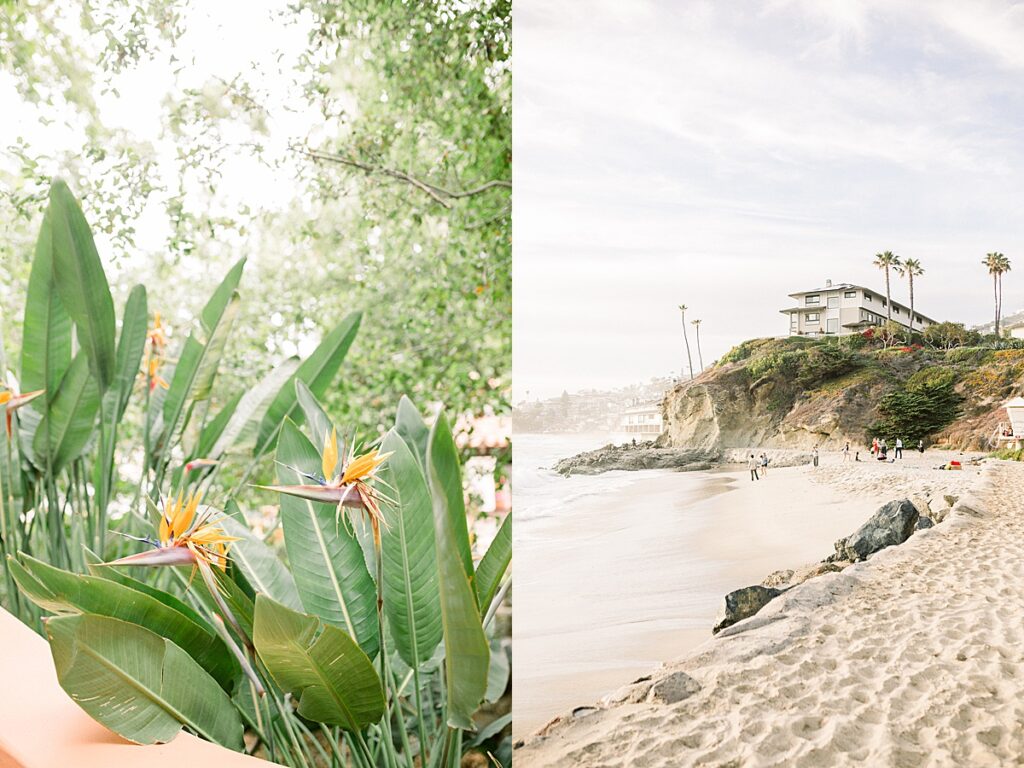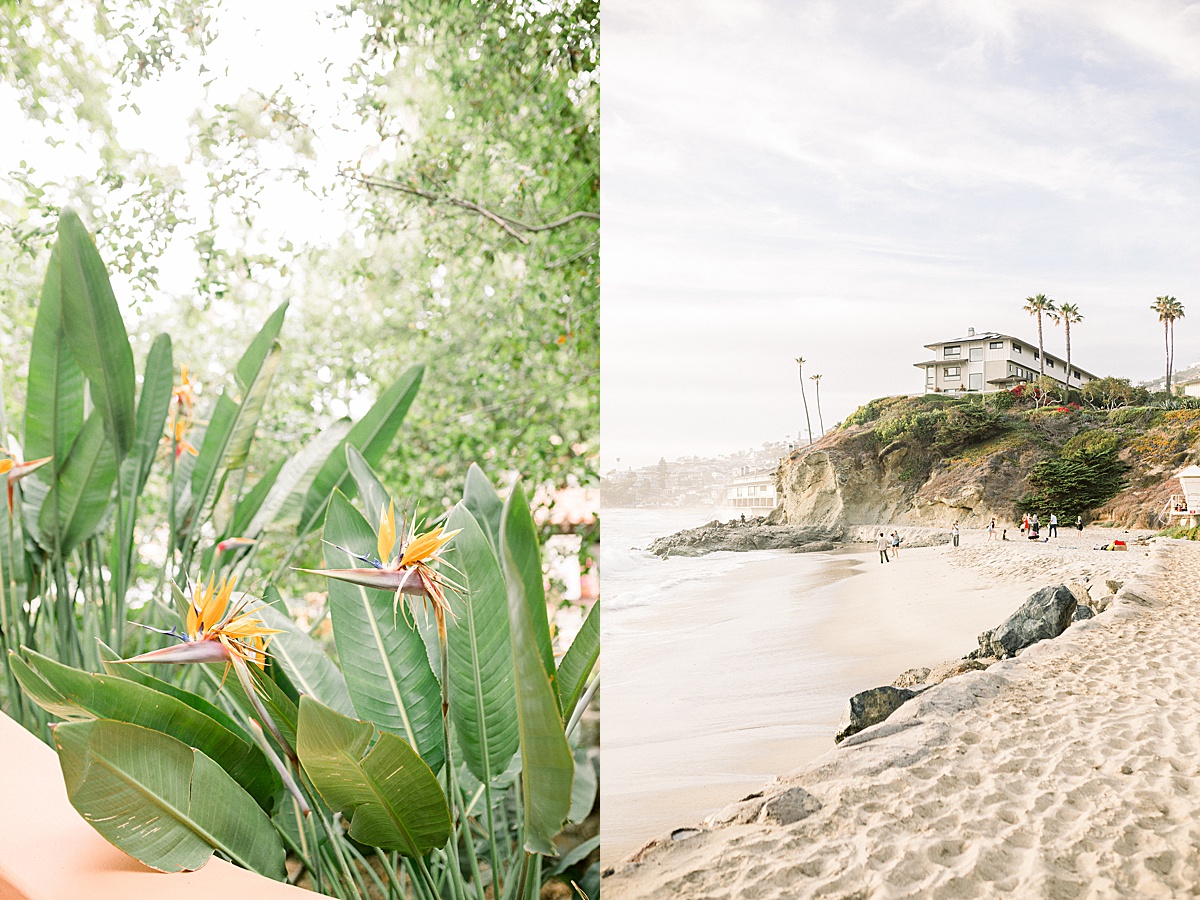 When it comes to sustainability, this venue has the coveted certification of "Beyond Green" for all of its efforts to reduce its environmental impact and giving back to the community. And photographically speaking, there are beautiful views in the canyon areas, a short drive down the lane to the beach for husband & wife romantics, and easy accessibility for guests with any assistance needs. For these reasons & more, it's a great option for holding your eco-friendly wedding.
If you want a beach wedding that's sophisticated and beautiful, L'Auberge Del Mar has you covered. Their oceanfront ceremony space means you could say your vows with the glittering backdrop of the Pacific, and their various hospitality spaces mean that any kind of vision for your reception can come true!
They are part of the Surfrider Foundation & Ocean Friendly California Resort collection and offer complimentary bikes to cut down on pollution-causing transportation. Guests are encouraged to be earth-conscious with their linen reuse & recycling programs. Their award-winning spa & restaurant serves locally sourced, fresh food & organic materials and has been voted as one of the most pet-friendly resorts in Southern California. 
Southern California Vendors for Planning a Sustainable Wedding
Conservation doesn't have to just start with your wedding planning, but can be a part of the beginning of your engagement journey as well! Brilliant Earth ethically sources their gemstones & their jewelry is custom designed.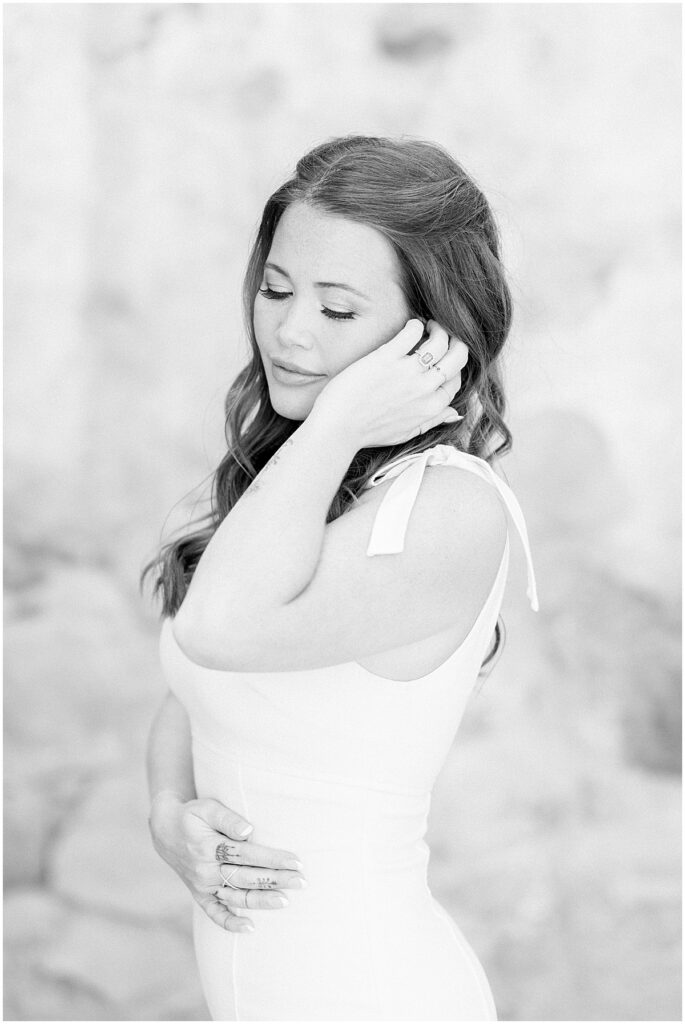 This LA-based floral designer specializes in environmentally friendly + nature-inspired floral designs, custom installations & activations for welcome parties, rehearsals, wedding days, brunches, and more. 
Le Champagne Project is so committed to their eco-friendly mission that they even planted their own cutting garden to get their flowers as locally as possible! Additionally, I love that they partner with One Tree Planted in that for each arrangement made, they give back to the earth and plant a tree.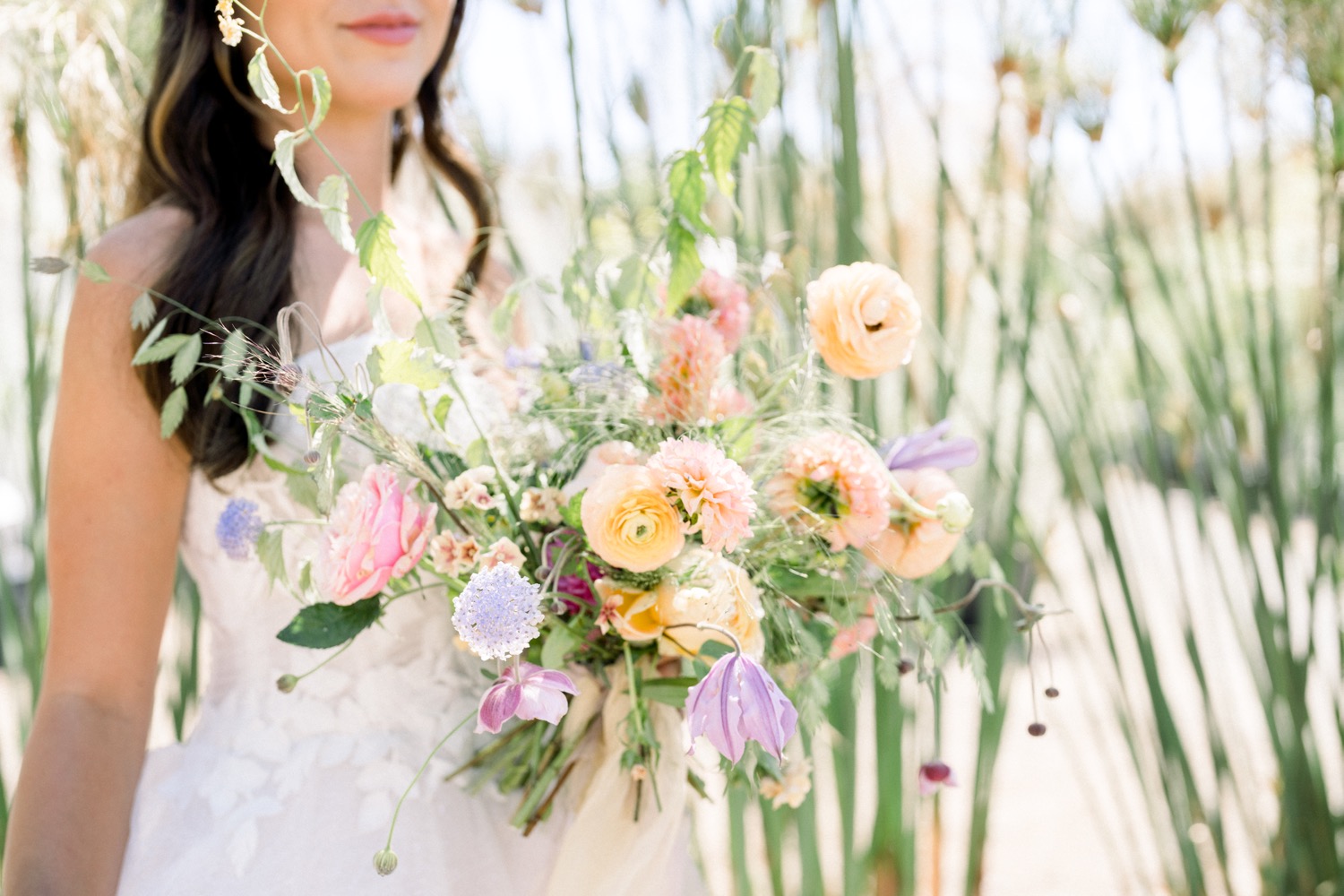 Design your linens and tablescapes through upcycled & sustainably sourced materials from Atelier Saucier. They customize each order to your specific desires but use only surplus fabrics to make their one-of-a-kind creations so that they aren't contributing anything new to the waste cycle.
Ideas for How to Plan a Sustainable Wedding
#1 – Book a Leave No Trace Photographer
Find a photographer who shares your value for sustainability and conservation! This is especially relevant if you're choosing to hold your environmentally conscious wedding outdoors, in nature. A photographer who adheres to the "Leave No Trace" practices (like me!) will know how to honor the space you're in without leaving any damage.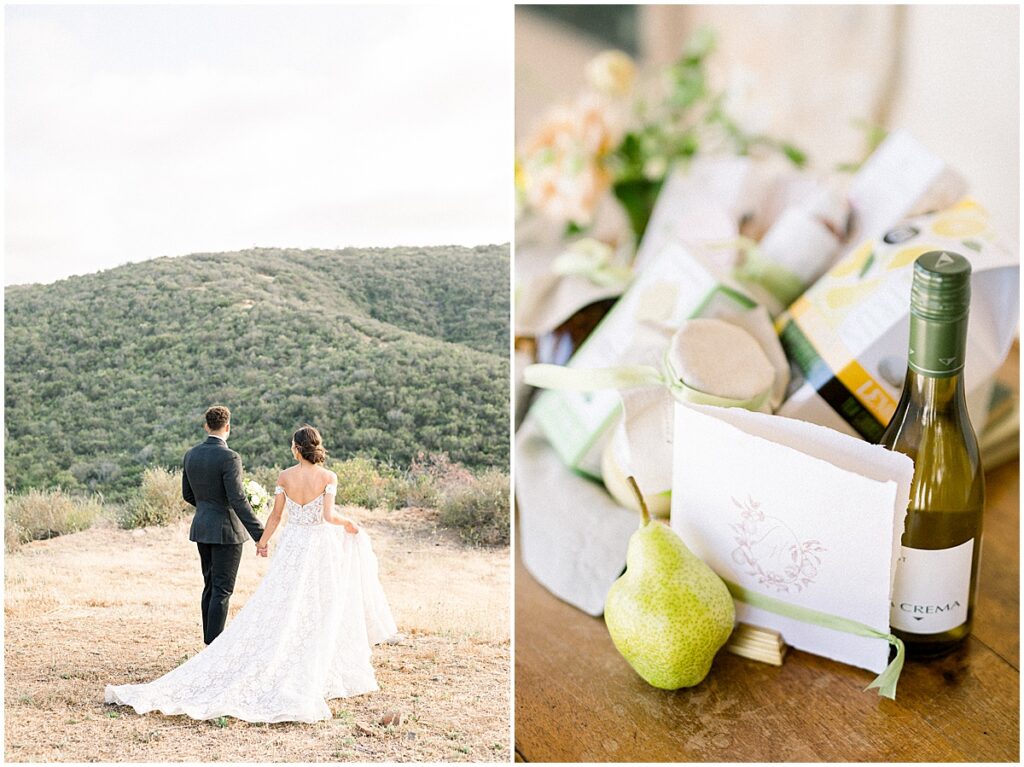 #2 – Donate Leftovers
After every good party, there's usually a few leftover food and florals! A little bit of pre-planning means that nothing needs to go to waste. Work with your wedding planner and vendors to create strategies for these to be used after the big day is over.
Look for caterers who have pre-established relationships with charities. Otherwise, it can be challenging to get around the liability issues with food donation. Another fun idea is to give "goody bags" to guests for your midnight snack being "Chinese takeout!" Donating flowers, on the other hand, can be split up and sent as bouquets to guests, donated to churches, nursing homes, hospitals, or even, if the timing works out, reused for another event like your next day's festivities.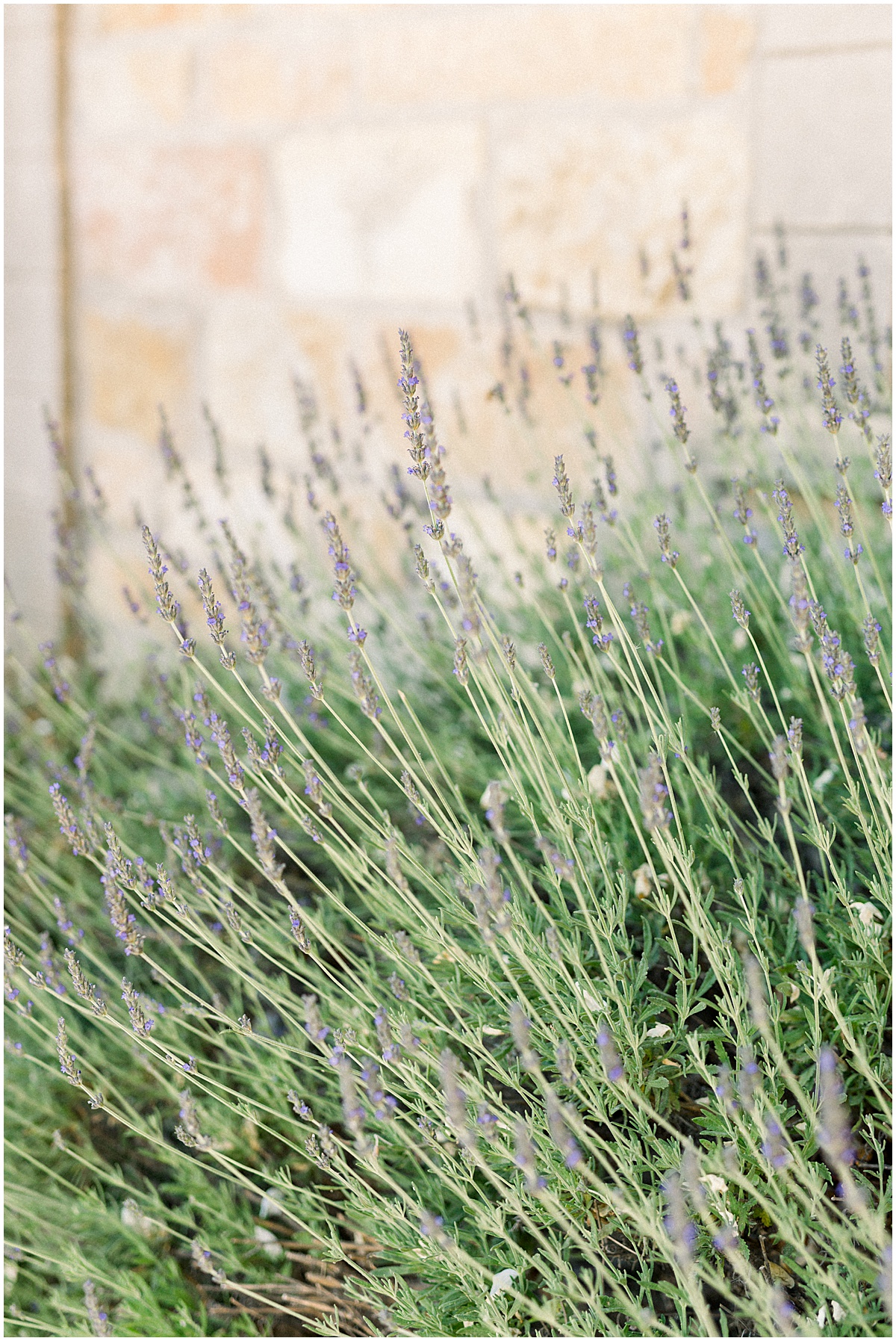 #3 –
Invite Your Guests Into a Bigger Story with Philanthropy
In lieu of a wedding registry, ask guests to donate to sustainable charities that you're passionate about. In this way, you and your guests become part of meaningful change. VOW for Girls is a phenomenal group that partners with young girls all over the world in providing education, clothing & housing who would otherwise become child brides. You can read more about their mission HERE (when you pay your wedding photography invoice with Pattengale Photo, I've added an automatic option to donate directly where 100% of your donation goes directly to VOW For Girls).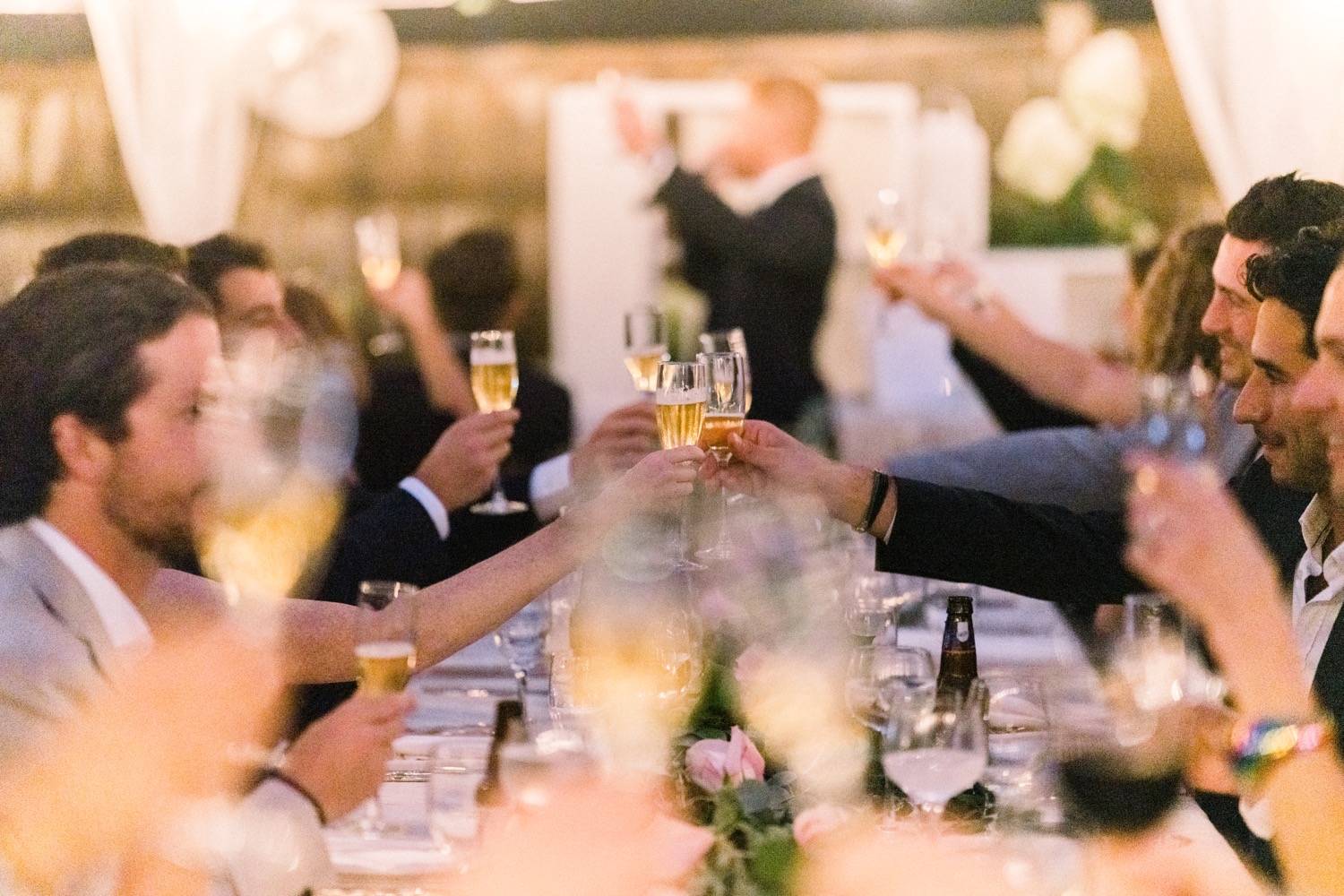 #4 – Incorporate Earth-Honoring Elements in Your Ceremony 
Whether that's a tree-planting ceremony, holding your vows outdoors, or taking the time to talk to your guests about issues that you are passionate about, there are so many creative ways to incorporate your love for the earth into your green wedding. From reducing the use of plastic/acrylics in your favors & signage to making your paper items really count (consider using gorgeous handmade, recycled papers), or asking your guests to contribute to an earth-friendly cause you're excited about, the opportunities are plentiful!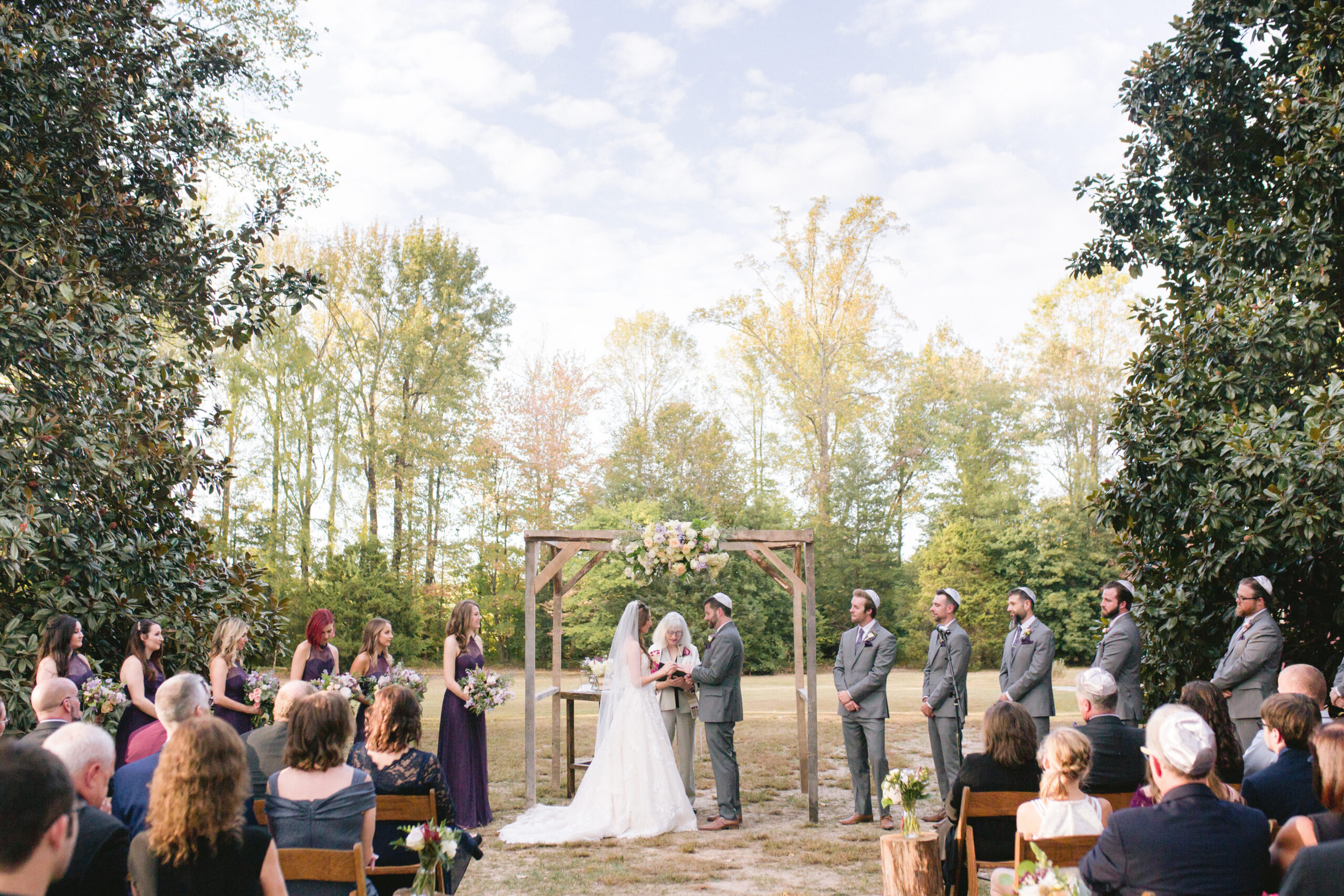 #5 – Look Local for Your Wedding Favors
When you're planning an eco-friendly wedding, you want to source things as locally as possible. When it comes to wedding favors, this is actually such a perk! It's a chance to give your guests something artisanal and unique from a local business.
In the interest of reducing waste, I always love seeing sustainable weddings where the wedding favors are edible (or drinkable!) The last thing you want to do is load your guests with something they can't use, and food and drink are a fool-proof way around that. Jars of local honey, lavender teas, or even artisanal pickles are examples of creative wedding favors that give back to the local community as well.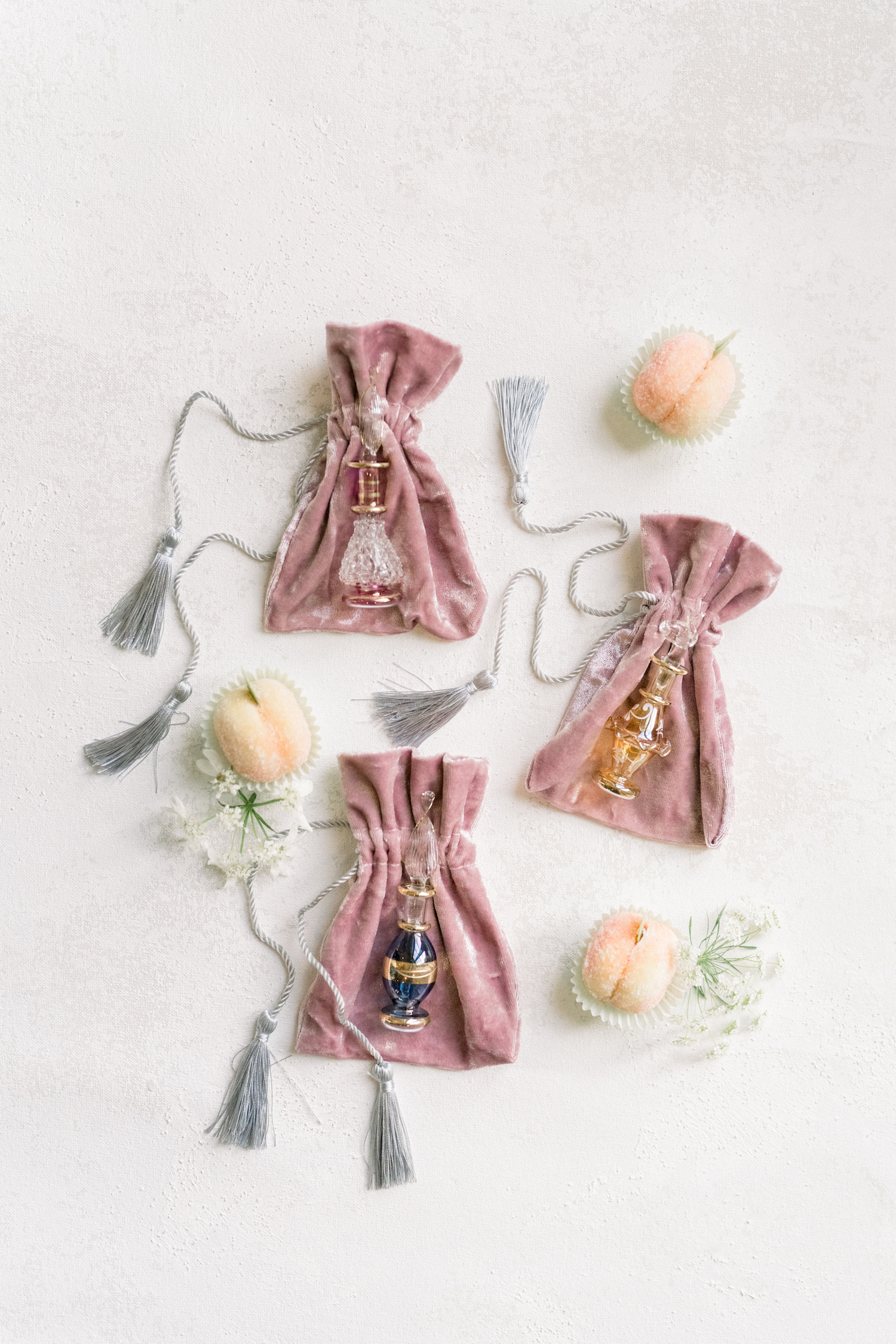 Final Thoughts on Planning an Eco-Friendly, Sustainable Wedding
I hope that all this information has set you down the right track! The good news about planning an environmentally conscious wedding in SoCal is that we have so many amazing sustainable wedding vendors and venues – so it's all down to finding the people who get excited about your vision right alongside you.
If you're newly engaged and looking for a wedding photographer that is conversationally minded, I'd love to connect via my inquiry form below! Nature, Art, & Marriage are gifts — let's steward them well together!
Always,
–Tara M
TARA IS AN AWARD-WINNING PHOTOGRAPHER SERVING LUXURY WEDDINGS & COUPLES IN SOUTHERN CALIFORNIA & WANDERLUST DESTINATIONS. Inquire here for details.
DID YOU ENJOY THIS BLOG POST? PIN IT FOR LATER…