---
Autumn Jazz plays softly. And a candle is burning beside me.
The curtains blow gently from the open window…
I think fall is here – and here to stay.
Sweaters are a thing now.
Last night we met friends for dinner.
A picnic dinner, that is. 
Forest Park – up by the Art Museum – is our absolute favorite place in the city.
I've become obsessed with The World's Fair history
that this park is famous for
and the sunset is just perfection every evening here…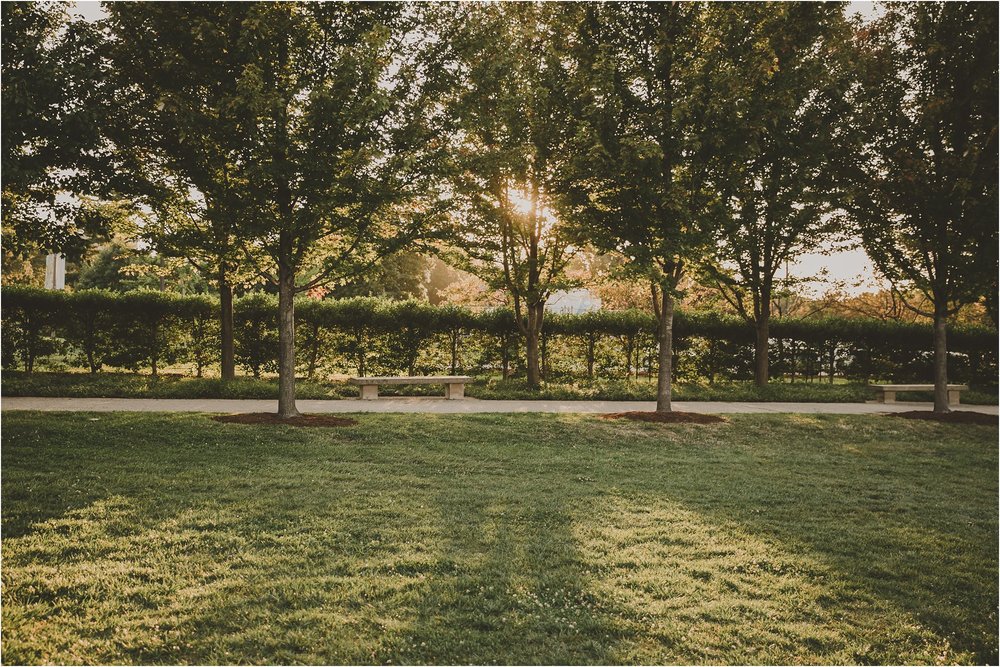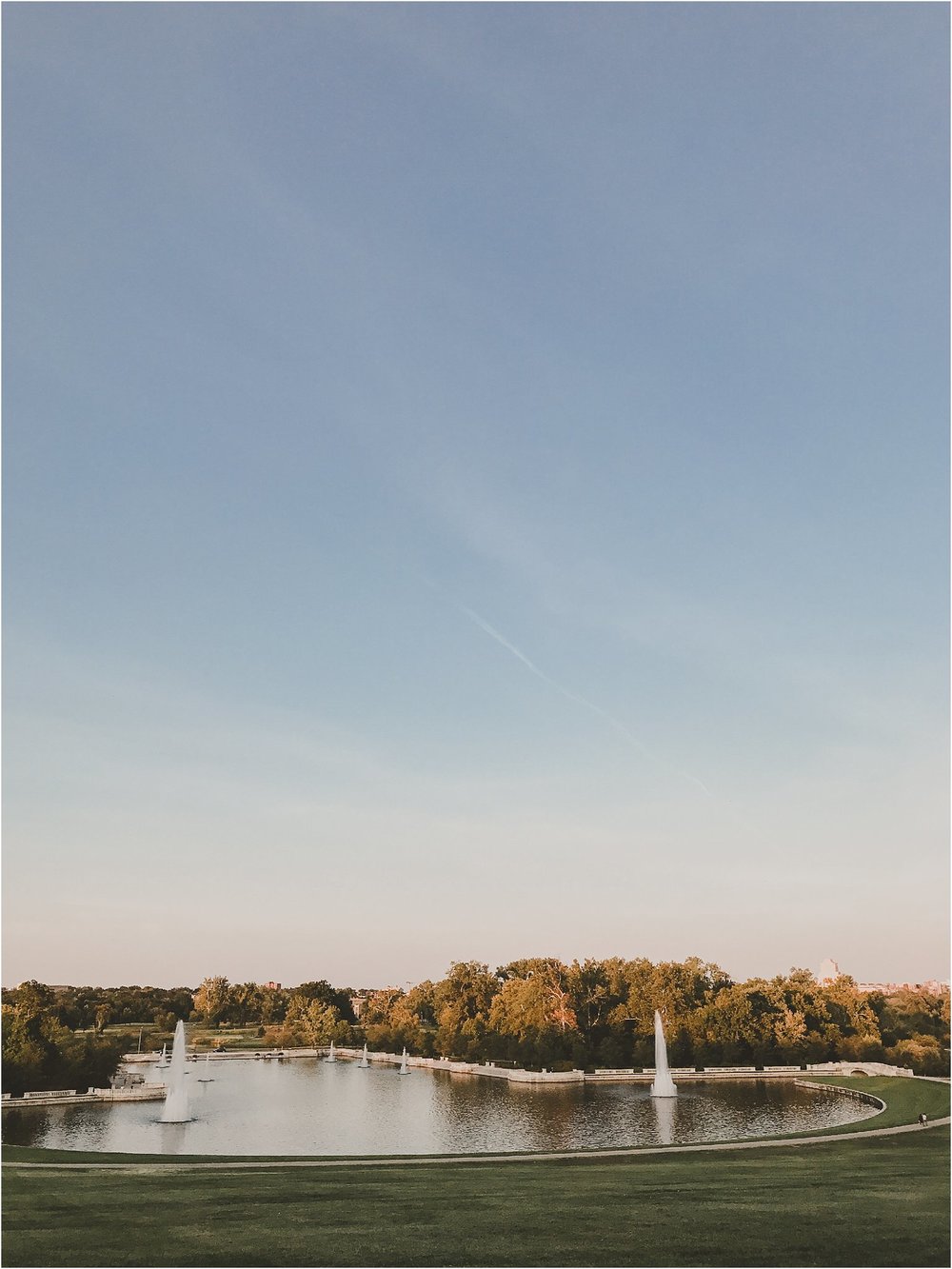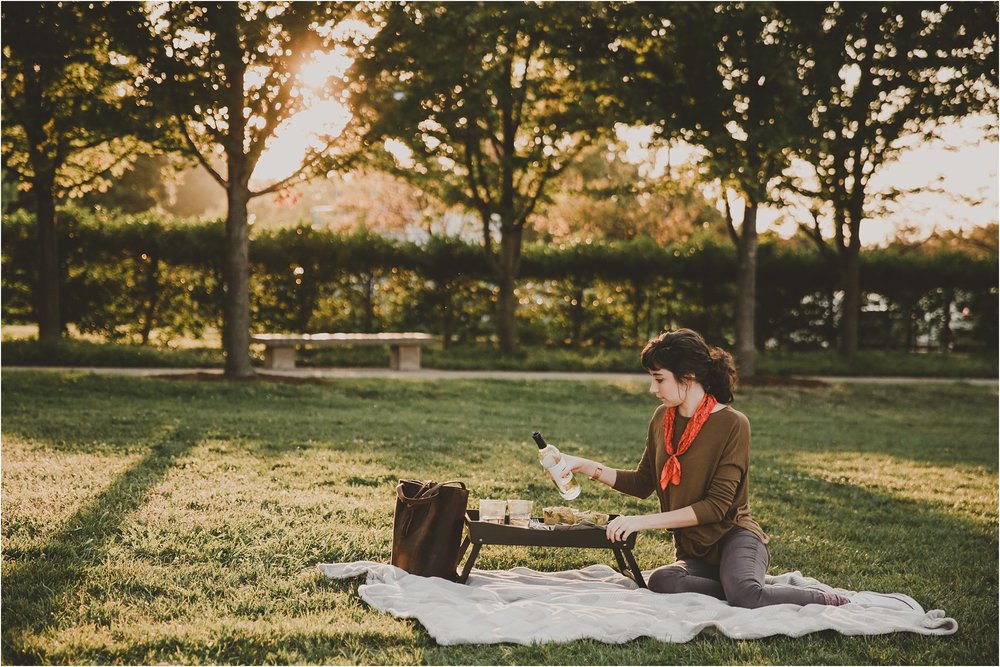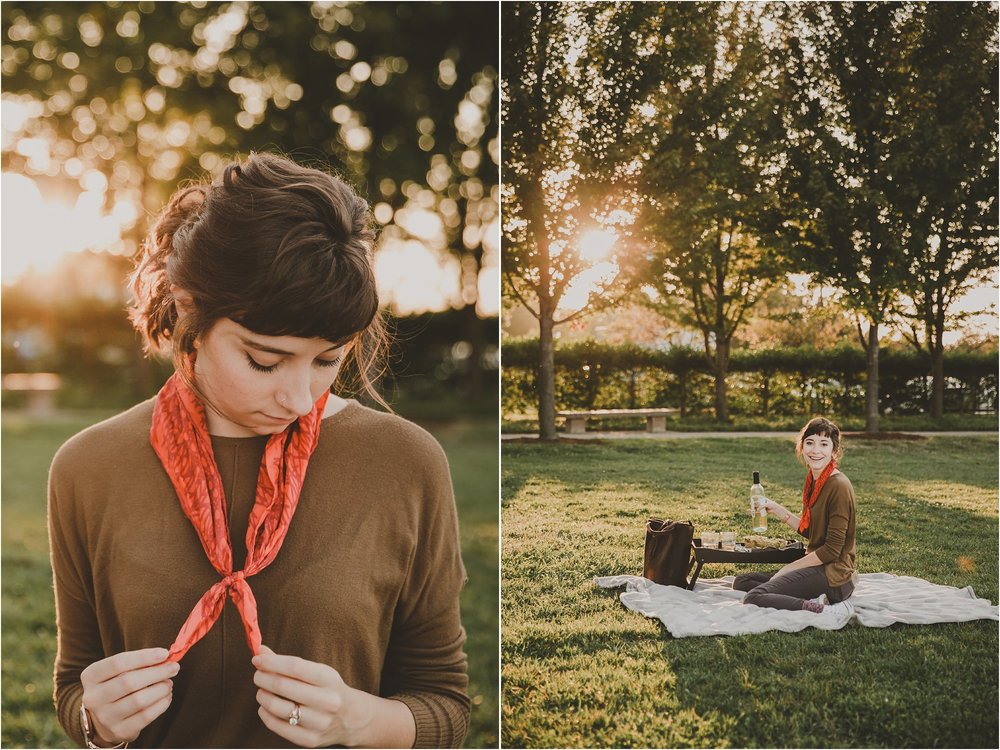 I threw together some curry chicken & rice (slow cooker all day = #winning)
and then grabbed our bed-tray-table & packed real napkins.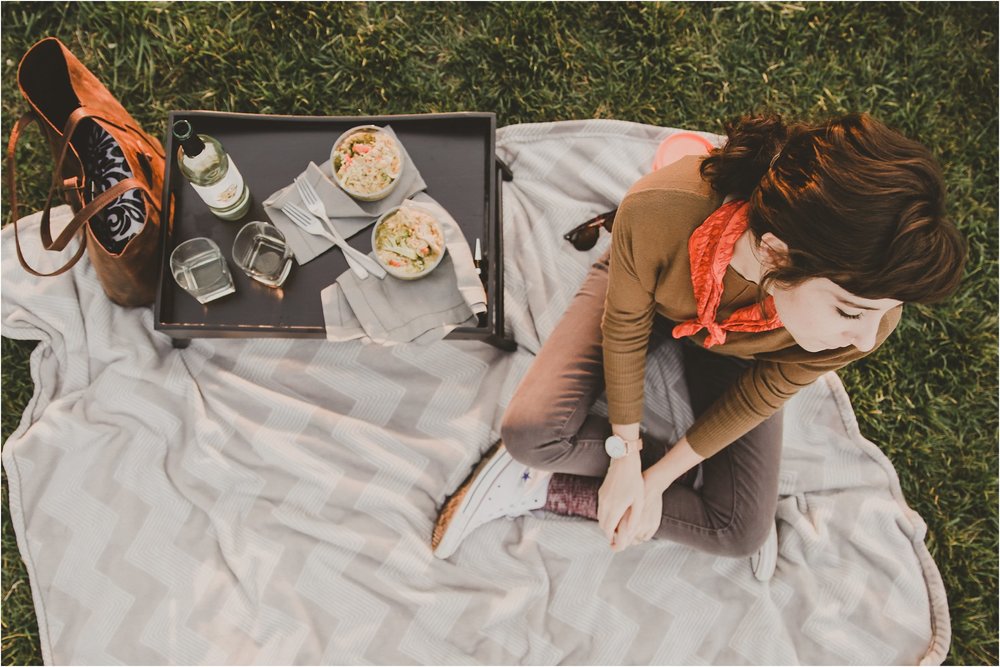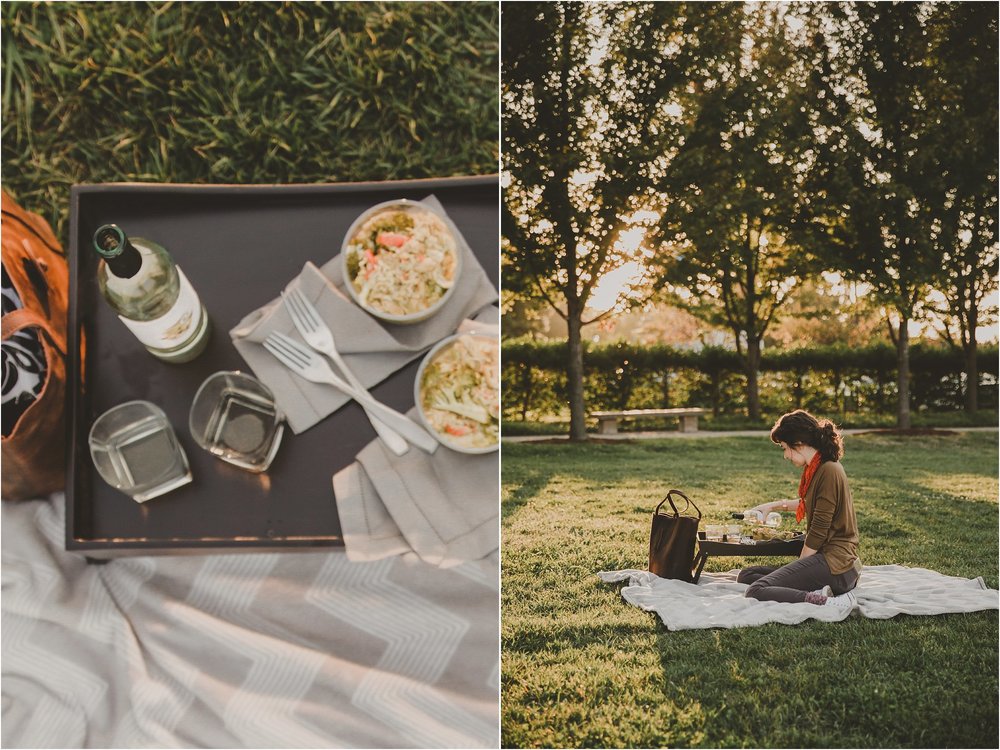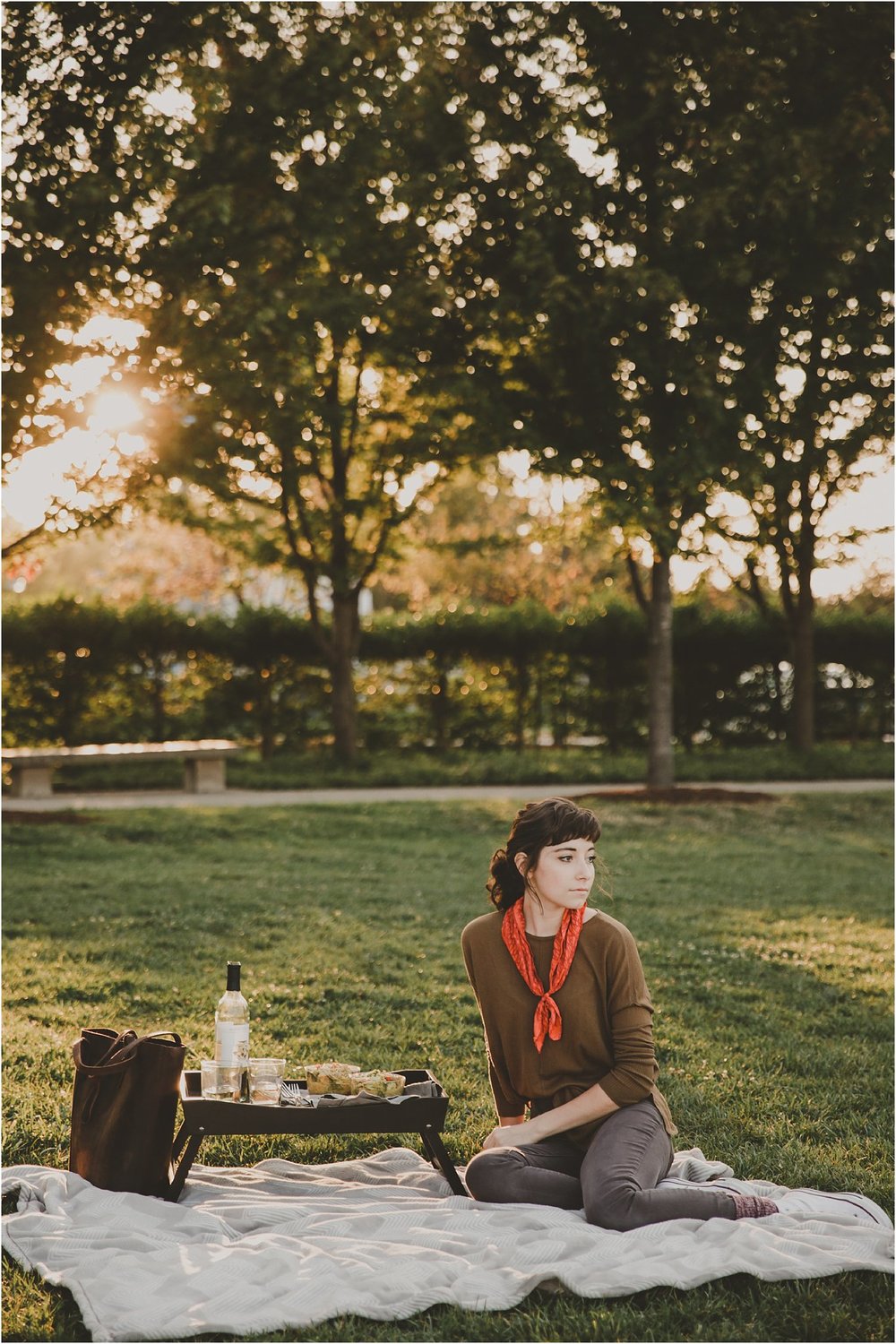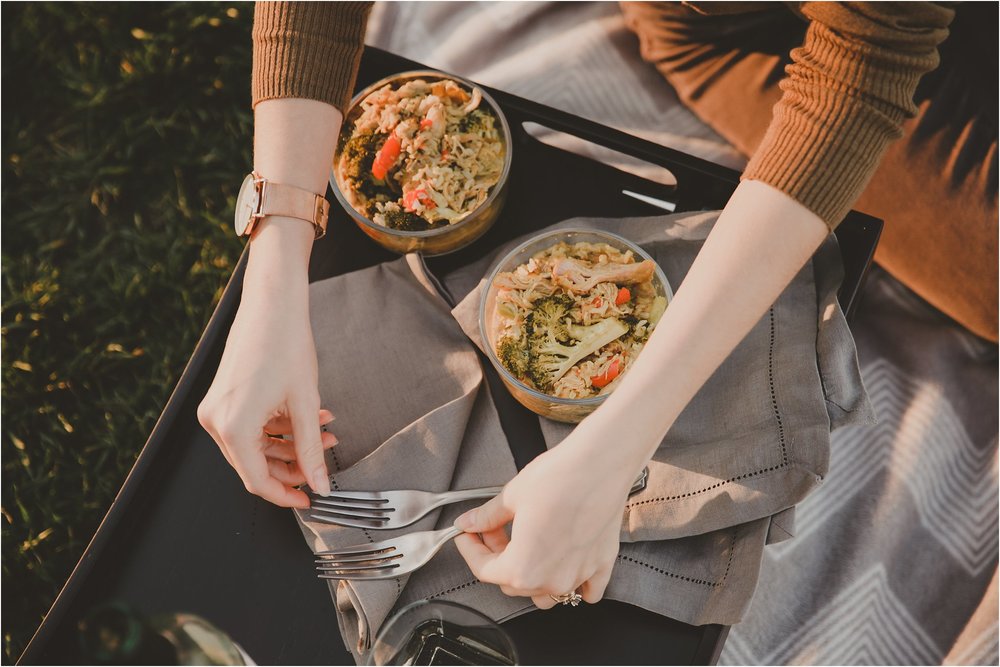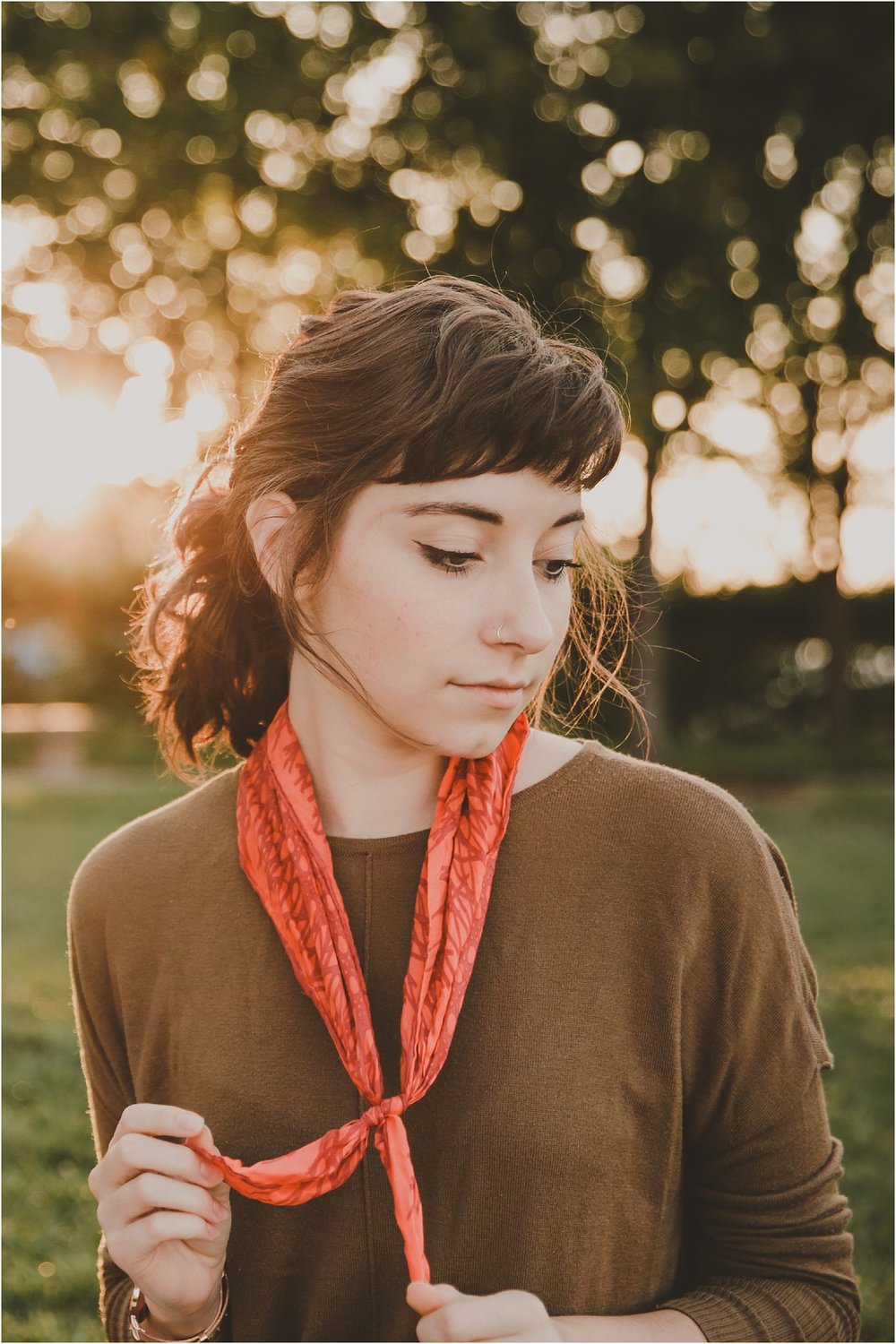 In the midst of photographing weddings
every weekend this month (all five),
Stephen and I are really trying to make the most of our weekday evenings together.
I'm really loving this whole married & adulating thing.
I always dreamt of having picnics in the park with real dishes.
Add some cute, fallish style & friends to that and I'm overwhelmed with gratitude.
The Look –> ||  Sweater & Skinnies: H&M, on sale. Kerchief: Thrifted. High Tops: Gifted by Bae (Macy's). Socks: Gifted. Watch: Got it for Free off an Instagram Ad – Folsom & Co (just paid s&h). Leather Bag: Birthday Gift from Bae (Amazon). 
Location: Forest Park – near Art Museum & Fountains – St Louis, Missouri. Tray Table: Bed Bath & Beyond, gifted. Napkins: Pottery Barn, gifted. Wine: Trader Joes. 😉 ||
We're off to Kansas City this weekend!
What are your weekend plans? Maybe throw a picnic in there if you can!…
Always,
–Tara M