---
Do you ever look your Grandpa in the eyes and imagine those years stripped away? Those blue eyes staring back. Those hands shuffling and passing the familiar cards around as that deep commanding voice, though cracked here and there now, explains the rules. All with a few winks. The blunt conversation and the jovial laughs that follow.
We all have encountered those who embody the essence of wisdom and hard work. They've taught us what it means to have character, to pursue our dreams, and at the end of the day to love well. They decorate with loved ones in frames and pour the coffee again and again.
My last trip to Kansas City included a visit to Stephen's grandparents house. We drove over the night of our 2 year anniversary and that fact didn't escape them. Blushes were experienced and hugs were given. Papa is over 80 years old but as they say, he's a firecracker. Gram laughs easily and passes the cookies 'round for the third time.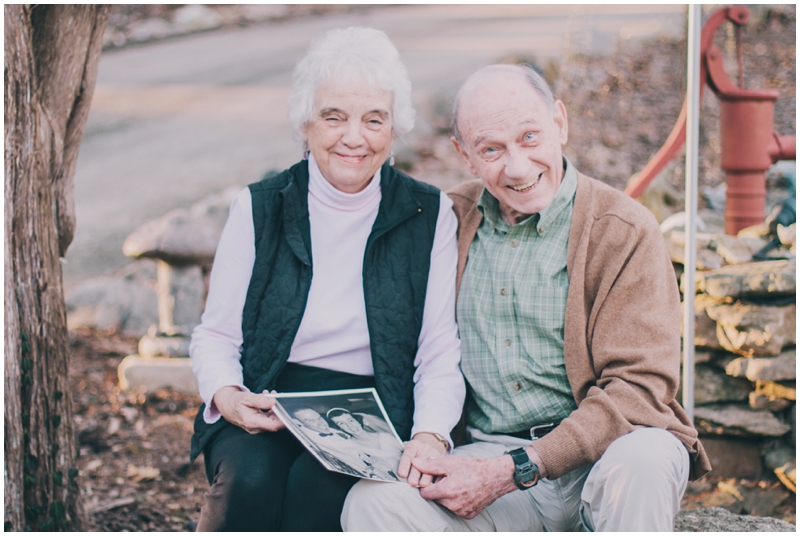 "She was 99 pounds when I married her. I could wrap my hands around her waist so she certainly didn't make it difficult to carry her over the threshold – even in her dress…"
Before I knew it, the wedding album was out and the pictures in the frames were expounded upon. The reminiscing began. She thought he was cute & rich the first time she saw him because of a particularly expensive jacket he wore. But when he picked her up for their first date she knew he was poor – the car's mechanical issues gave it all away. Fast forward 50 some years and she's still giggling about it. And it was then that I realized, "This. This is why I photograph."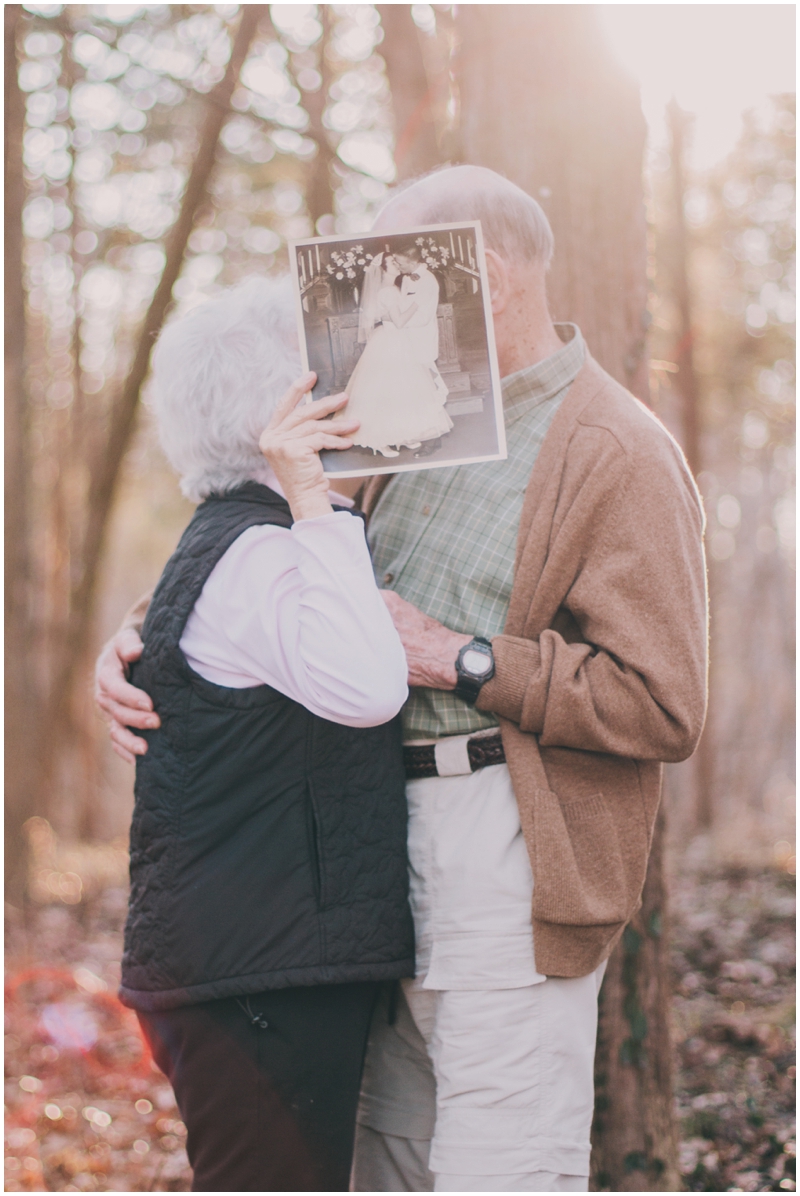 "Oh Ben, this is silly! You haven't kissed me for five weeks!" Surprised, Papa looked at me and then at Stephen with eyebrows raised, "I have to! I've kissed you everywhere but your lips……you know, on your face." Another wink ensued. And then time stood still as 1957 became present-day.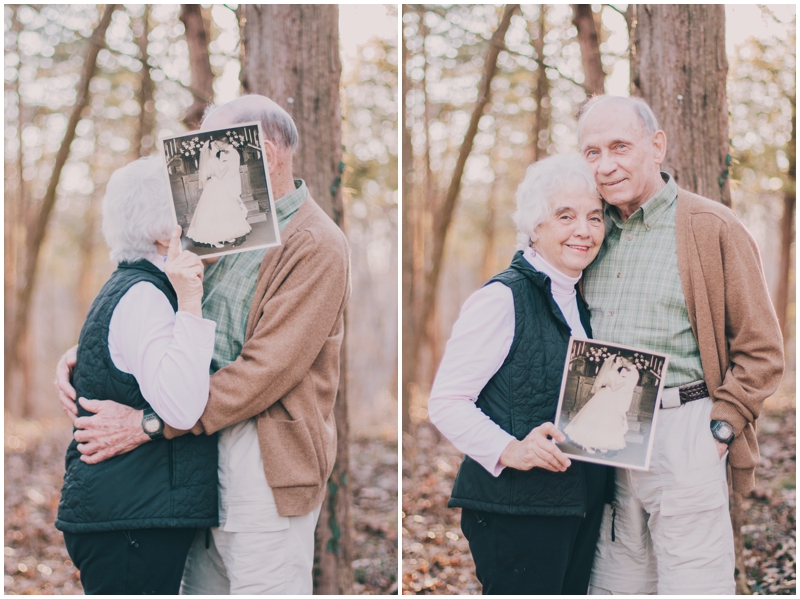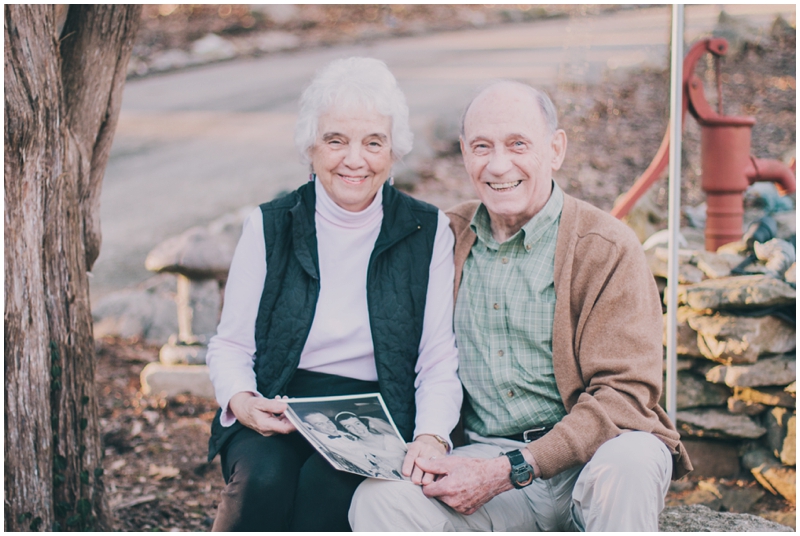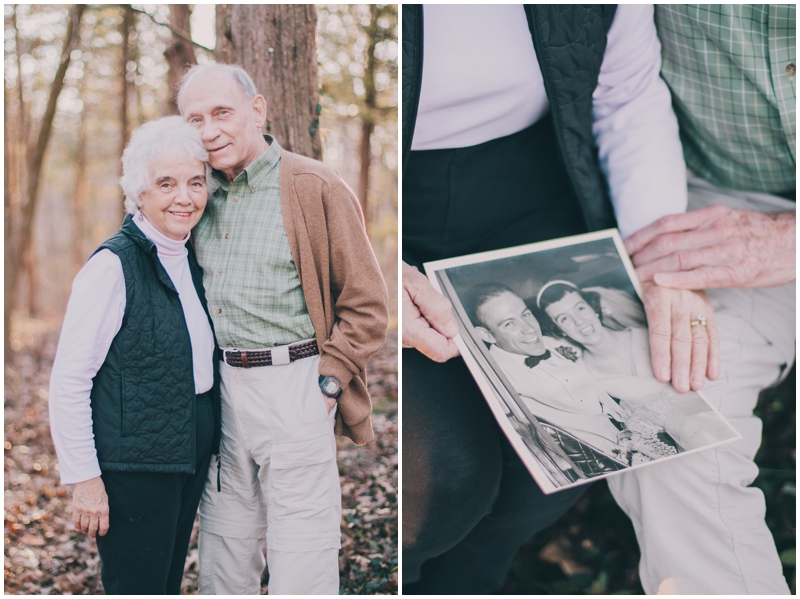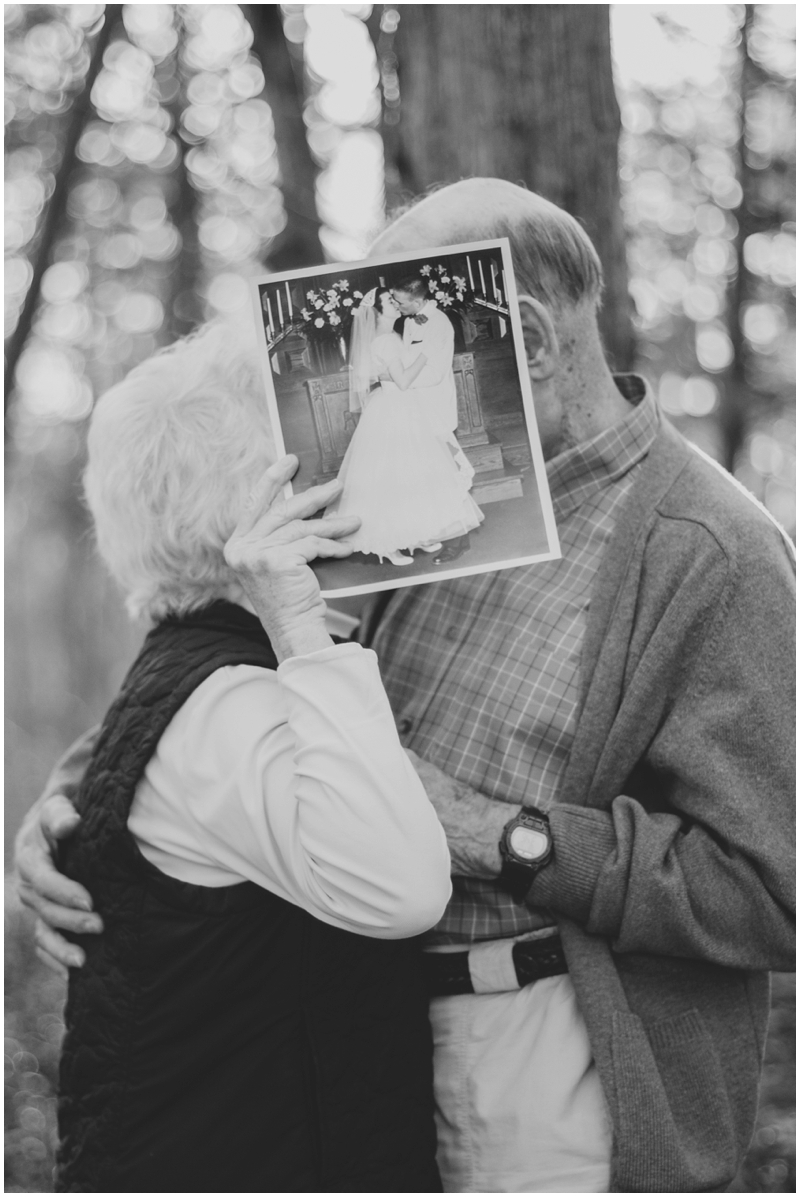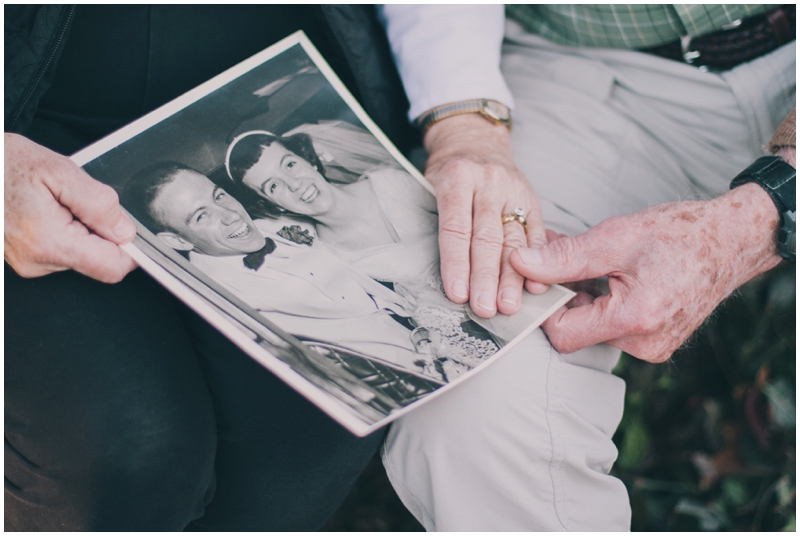 It's the heirlooms and stories like these that give greater purpose to my work. Love, no matter the age, is always breathtaking…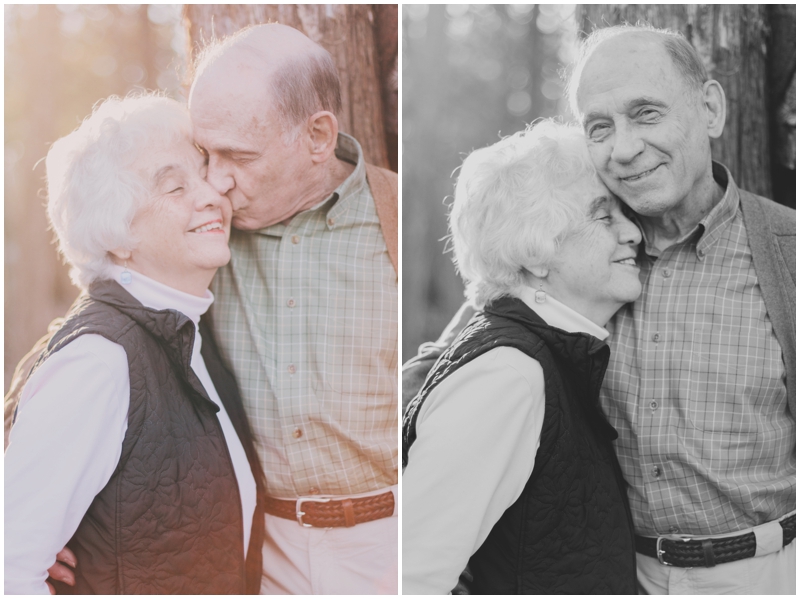 Always,
–Tara M.