The salty breeze swirls around us.
The sun, cloaked behind a blanket of clouds, gives a gorgeous diffused light – a photographer's dream.
We round the bend and there she is: Pirates Tower.
An iconic, romantic, sixty foot stone tower along Victoria Beach in Laguna Beach, California.
"If photos had sound,
you'd hear so many giggles and squeals
from Katie in Kevin's arms.."
With a quick scan of the horizon, we need higher ground. High tide was coming in…45 minutes early?! Our hearts pound a little faster as we watch the wave sets, anticipating the smacking against the rocks along the already narrow beach. With a roar our anticipation realizes.
Time for a new plan.
A few other couples nearby are, let's just say, no longer dry…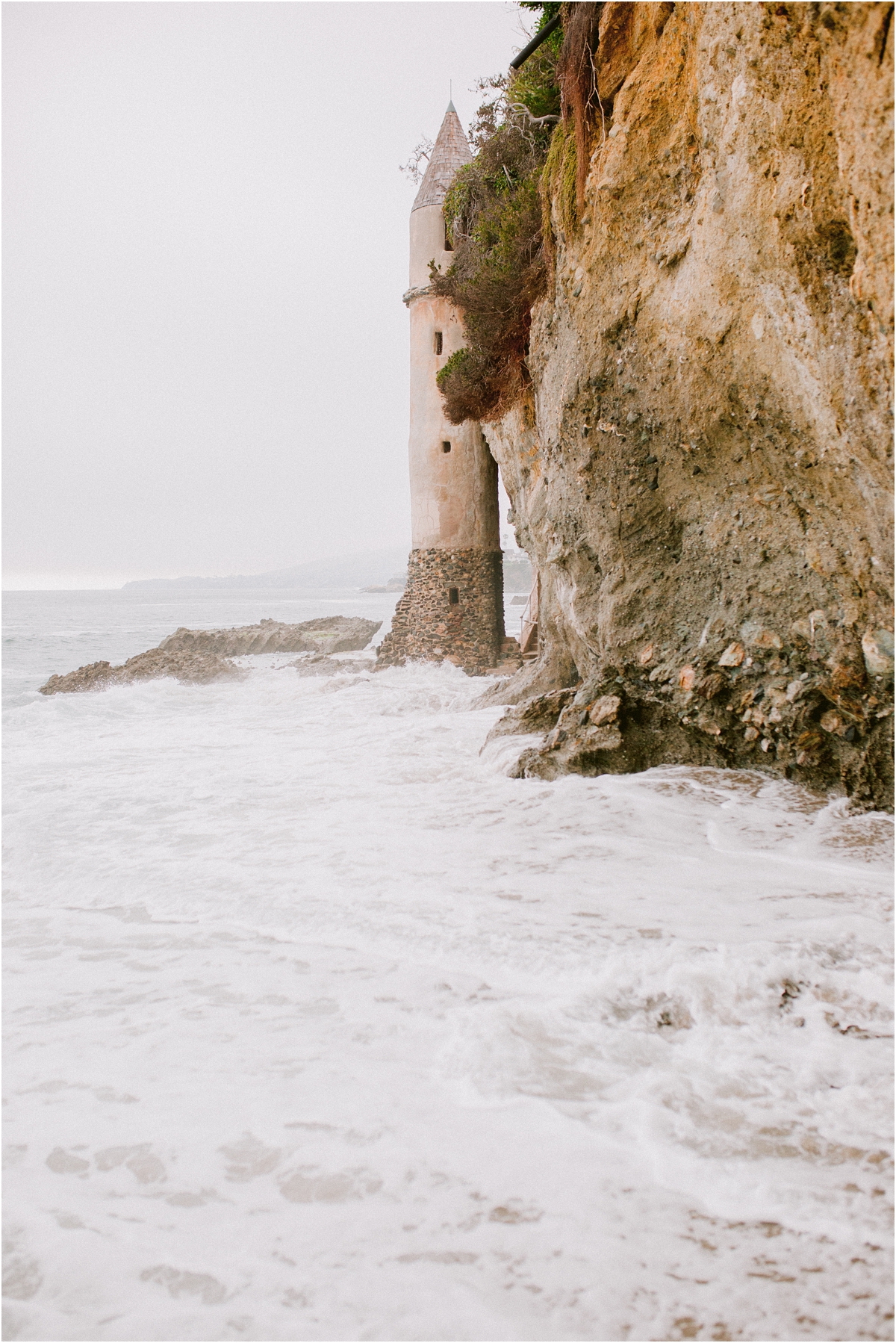 Meet Katie & Kevin.
Here's what you need to know: If photos had sound, you'd hear so many giggles and squeals from Katie in Kevin's arms. Their love story – written out in their own words – is truly adorable.
I threw most of our shoot plan out the window and worked quickly in the little spurts of time we were given as the waves surged back and forth.  We laughed our heads off as we piled onto a single ladder up a life guard's pavilion during the higher waves, danced in the street, and ate pasta and swapped stories afterward.
Katie & Kevin's Laguna Beach engagement session was one of this year's top highlights.
Enjoy!
If you're on desktop, listen while you scroll: Click here.
Our Love Story Timeline:
June of 2016: Katie moved to Colorado.
July: On Kevin's 24th birthday, he too arrived in Colorado.
August: Meet on a start-of-graduate-school hike and exchange numbers (Kevin wanted Katie's photo for his Instagram).
September: Started dating.
Next: Adopted a dog together.
A few months after that: Moved in together.
—
"Time is a crazy thing when you're in love.
So much happened so quickly for us, but each moment felt like it could go on forever and we'd be fine.
Our friendship quickly revealed itself as something more. It felt so natural for us to start building a life together. Home was wherever the other person was." 
"The moment I met Katie I knew there was something special about her and even after nearly three years together,
her gentle nature and unwavering tenacity continues to surprise and invigorate me every day.
Katie is truly one in a billion and being with her is the best part of every day."
"Her hugs feel like home and nothing beats putting a big smile on her face to make her laugh out loud.
She does a really cute, raspy, hyena-like laugh that makes my heart full every time I hear it!
Her smile can light up the room!"
"I feel like the luckiest guy in the world getting to witness her passion and enjoyment for the little things in life.
Like when she gets giddy and excited each morning to run out on the patio to water her herbs or full on belly-laughs every time Joey's ( our dog) lips get stuck on his teeth and it looks like hes crazy-smiling.
Its these little, carefree moments together that I feel like I'm falling in love with her again, the same way we did in the foothills of Colorado three years ago.
I can't wait to call Katie my wife."
"I never like to say that Kevin is my other half.
Saying Kevin is a half would be unfair.
He is so much more than a half.
He is a whole, amazing person who brings so much happiness to my life.
His presence is strong yet calming. I never feel as safe and content as I do when I'm with him."
"His laughter is the most genuine thing you'll hear all day.
My goal in life is to be lucky enough to hear that laugh every day.
Kevin is insanely creative and talented in the cutest and nerdiest ways. I fall in love with him all over again when his eyes light up when he is talking about the things he loves."
"He doesn't take life too seriously. He loves our dog and treats him well.
He always says "oohh, hello" and "thank you" when I give him kisses.
He grows every day into an even kinder person.
He is not my half; he is my person.
I can't wait to be able to call my person my husband!"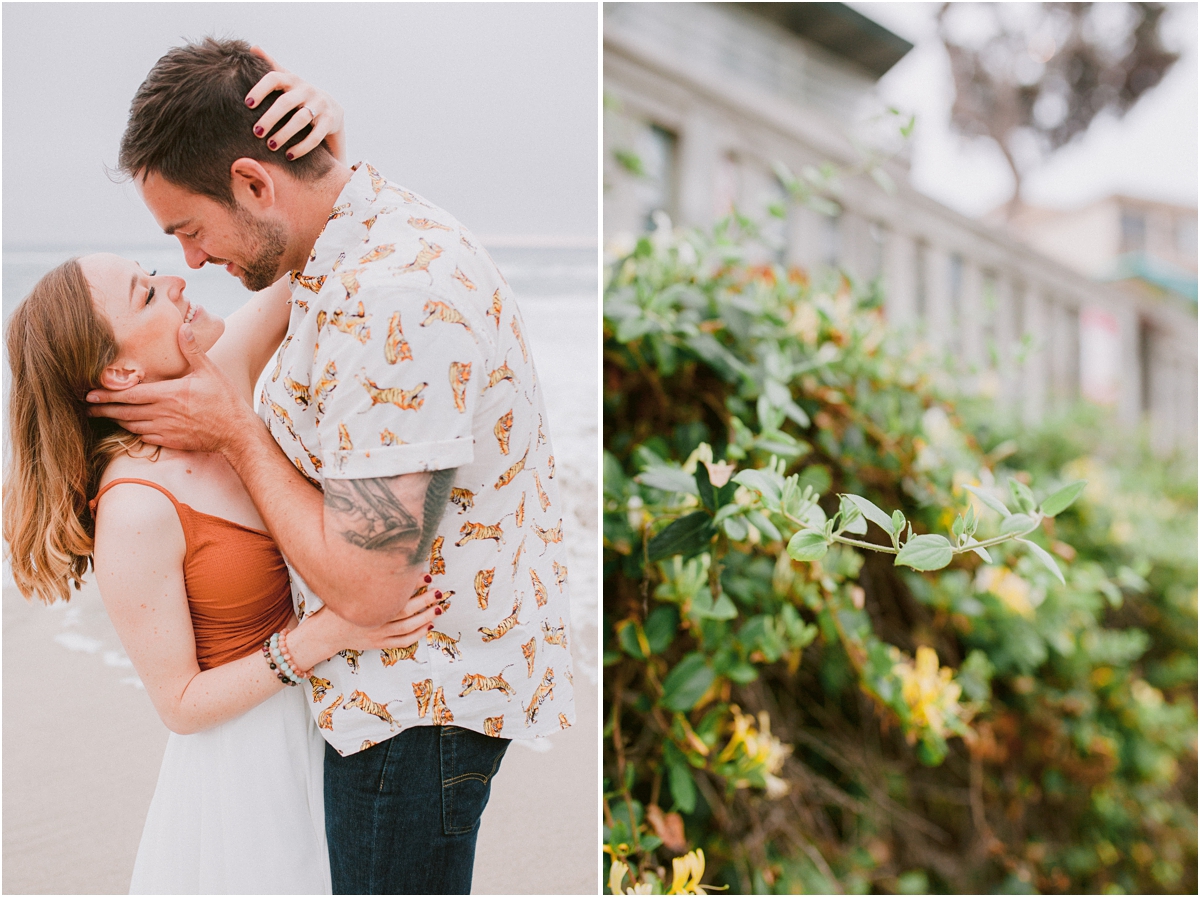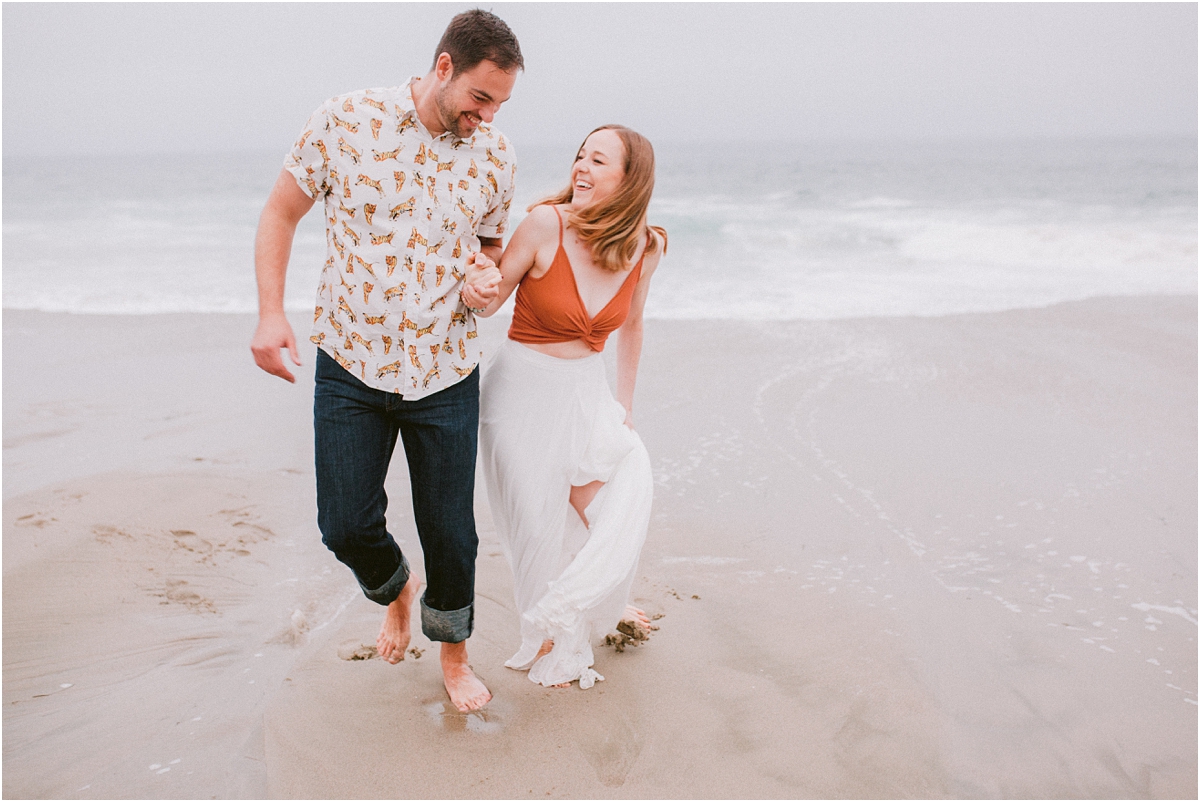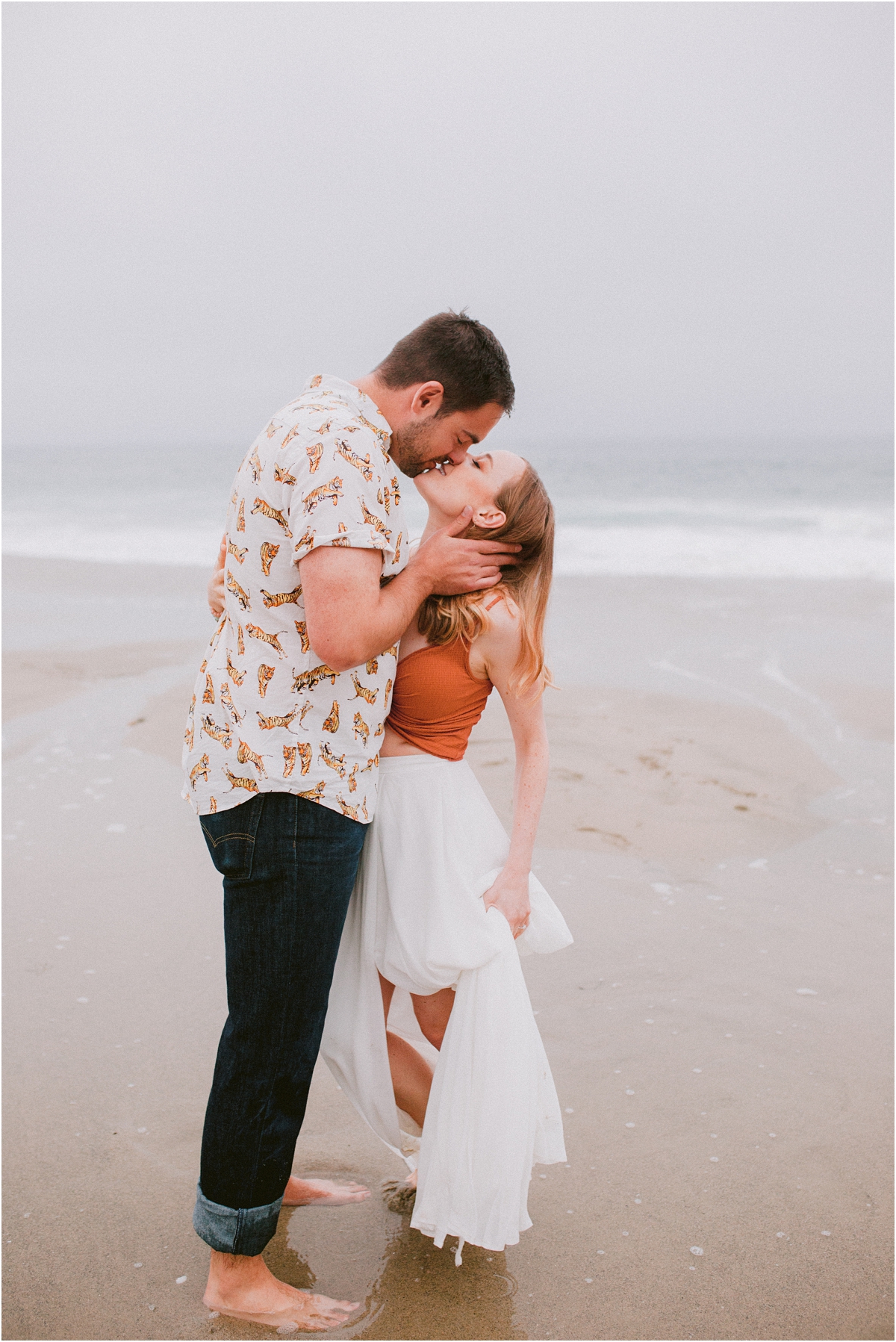 Dear Katie & Kevin —
I don't think I'll ever forget this evening with you two! Your laughter and love for one another is absolutely contagious. I think we could be real life friends and have a great excuse to come back to California annnnytime. 😉 Thank you so much for trusting me with your love story and hopping on this, last minute & wild, adventure with me! The best is truly yet to come in your marriage and we are already celebrating with you!
Always,
—Tara (& Stephen)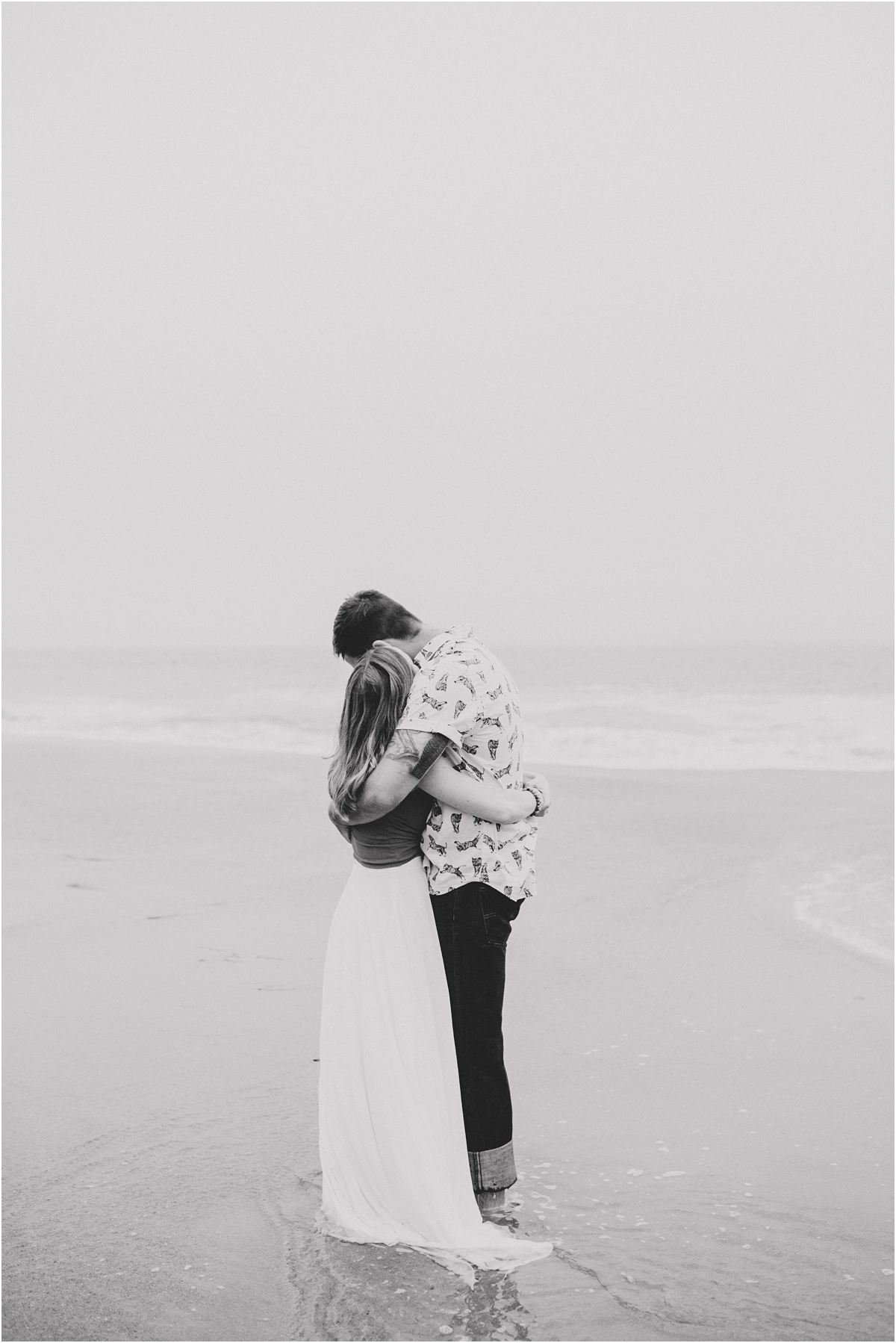 Are they not THEE FREAKING CUTEST HUMANS?!
If you'd like to explore more engagements and love stories, be sure to explore our Engagements Category here on the Journal or join the everyday party over on the Insta – @PattengalePhoto!
Until then…
Always,
–Tara M
Pattengale Photography is a traveling husband and wife duo based out of St Louis, Missouri.
They were named Best of by The Knot and have been published in
both print & online publications nationwide.
If you're looking for a photographer to capture your love story, anniversary,
or wedding day or elopement – drop a note, via the contact page!