"The more candid, the better," he said.
"But I like the romantic ones too," she quickly added.
We nodded our heads in agreement and knew this engagement session was going to be GOLD.
"Whatever our souls are made of,
his and mine are the same."
–Emily Brontë
Meet Katie & David.
A couple who laugh constantly, hold each other tight and then jokingly push the other away before coming back in for another embrace. Can't. Get. Enough.
Away from all the wedding planning, Katie & David shared a lavender infused toast (Katie's idea!) as the sun dipped low. Together, soaking up this fun, yet quiet, time as fiances. Their engagement session was the perfect mixture of Shockhoe Bottom's downtown, industrial city vibes mixed with the timeless beauty of the Virginia Museum of Fine Art (VMFA) in Richmond, Virginia.
Enjoy their love story (written in their own words!) and these favorite, summertime engagement photos.
"David and I first met through a mutual friend while he was bartending and touring full time with his band. We exchanged numbers and flirted here and there, but there never seemed to be the right time in our lives to go on an actual date.
He was on the road with his band most of the time, and I was at the peak of my party years. I was pretty uninterested in a serious relationship at the time, and I don't think his lifestyle had any room for one anyway.
"Fast forward four years and we found ourselves in the same town again with a little more time on our hands, so we began to go on a few dates. We grabbed a drink at TGI Friday's (lame, right?!) and realized that we had a thing for each other.
A few dates led to a lot of dates, and before we knew it we were a 'couple.'  At first, we were skeptical. There was no way it would ever work out.
"We were total opposites and in two very different places in life.
He was charting on billboard and I was still in school.
He's a major extrovert and I am a major introvert. He is spontaneous, while I am meticulous. Yet, we kept seeing each other and learning about each other. And the more we did, the more we started to realize we had a true connection.
Fast forward four more years and I am standing on the land where our house now sits and David is down on one knee, asking if I will marry him, while I cry, "I can't believe you're actually doing it!"
We're now living in our first home together with our cat children, planning the wedding of our dreams alongside the person of our dreams.
The unexpected person who had been there all along.
Looking back to when we first met, what strikes me is that we were neither impressed nor dissuaded by our life circumstances.
I wasn't charmed by the fact that he was touring the country and playing on the radio and David wasn't bothered that I was a poor college student coming out of challenging experiences.
What was attractive was hearing each other's laugh. Sharing the same goals and ambitions. Imagining the kind of life we both wanted.
Not being able to imagine what life would be like without each other. We realized that's what this whole love thing is really about and we can't wait to start our next chapter together.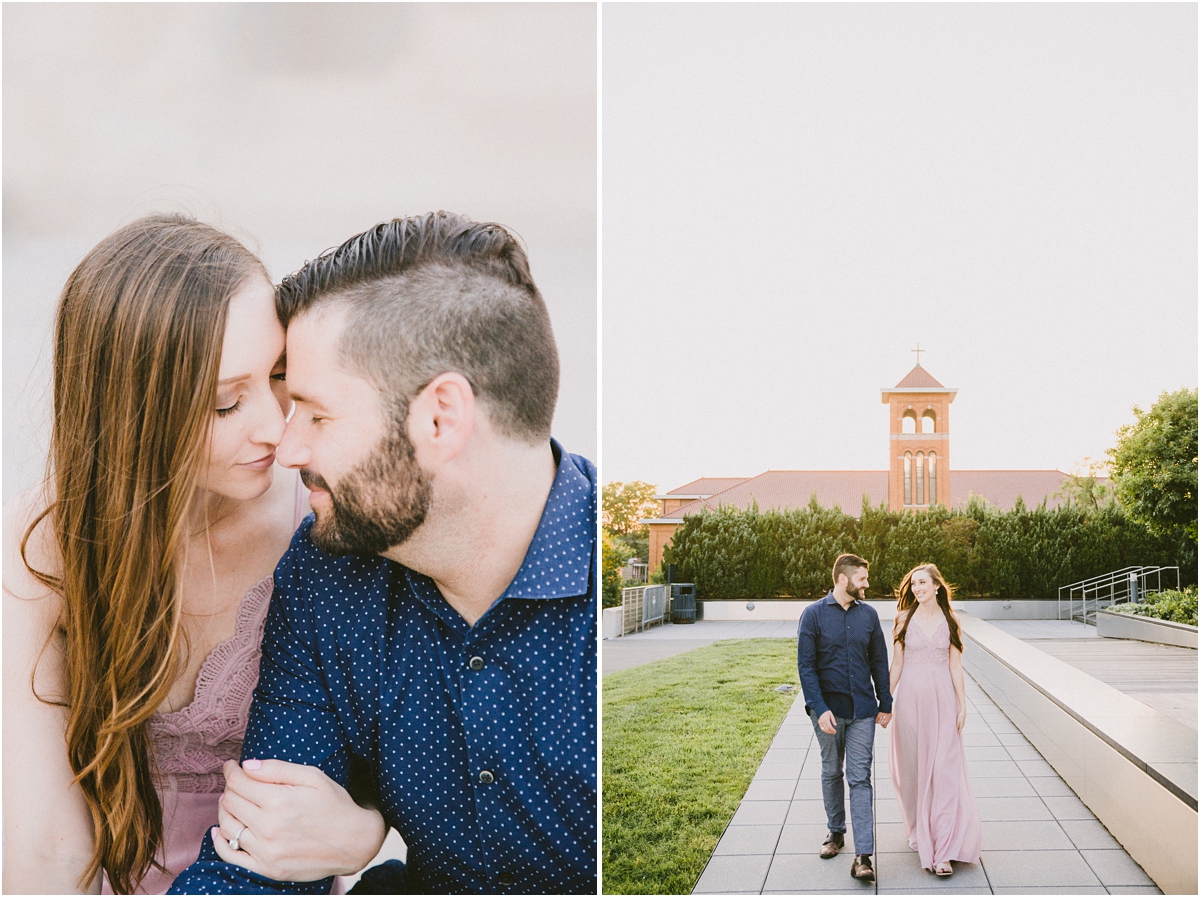 Katie & David —
Pretty sure it's been a while since Stephen and I laughed that much with a couple and we have YOU TWO to thank for that! Photographing your elegant, yet carefree engagement session (with bursts of heavy metal music one minute and Frank Sinatra the next), was nothing short of magical. Thank you for trusting us with your love story and we CANNOT wait for your wedding at Seven Springs. Wow, so much goodness! Marriage is the best thing ever!
Big fans of you,
–Tara & Stephen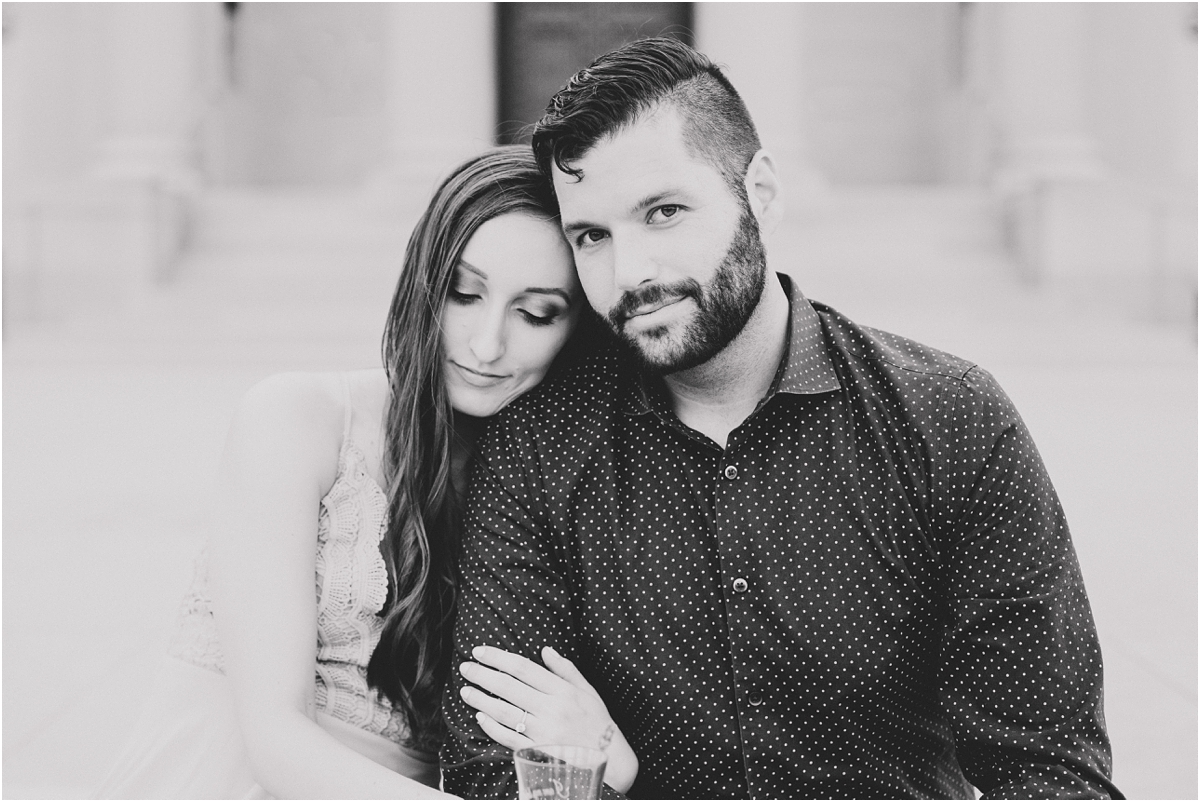 Are they not GORGEOUS??! Feel free to leave some love for them in the comments!
Katie's Attire: LuLu's paired with Kendra Scott earrings.
Location: Richmond, Virginia 
Gosh, 2019 is one heck of a year filled with stunning couples, adorable & sentimental love stories, and incredible destination engagements & weddings! You don't have to ask us twice to hop in a plane and come back "home" to the East Coast. 😉
If you'd like to explore more engagements and love stories, be sure to explore our Engagements Category here on the Journal or join the everyday party over on the Insta – @PattengalePhoto!
Until then…
Always,
–Tara M
Pattengale Photography is a traveling husband and wife duo based out of St Louis, Missouri.
They were named Best of by The Knot and have been published in
both print & online publications nationwide.
If you're looking for a photographer to capture your love story, anniversary,
or wedding day – drop a note, via the contact page!