---
Long story short, I nearly froze during my travels to Indiana and Kansas City last month. It wasn't uncommon for me to be wearing three or four layers at once – but what else is new? That being said, this goodwill sweater and super sale fur vest are more than cozy. And not too hot for the milder winters Richmond and Washington D.C. often produce, win/win. The only drawback is the bulkiness of the fur…but I mean, sometimes statement pieces have their own personality, right? Winter sweaters have a versatility that is always attractive, not to mention practical. They're easy to build on and change up with accessories!
(Photos taken by Betsy, edited by me)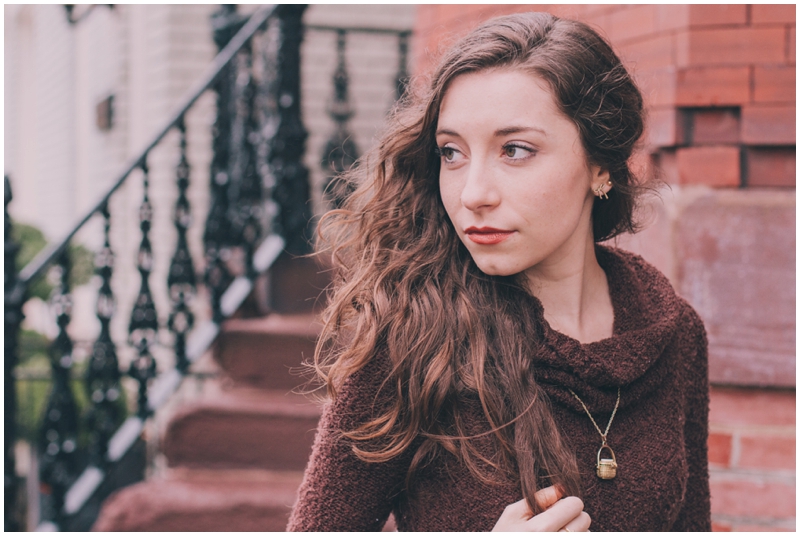 The look: Take one solid, basic sweater and pair it with a few simple jewelry pieces and a pop of lipstick. I introduced a pattern in my bootsocks and additional texture in the details of my locket and rings.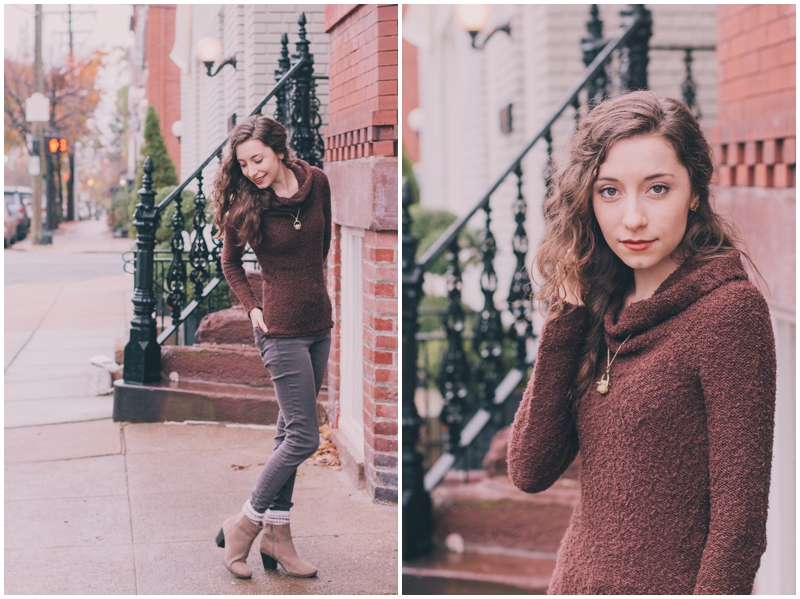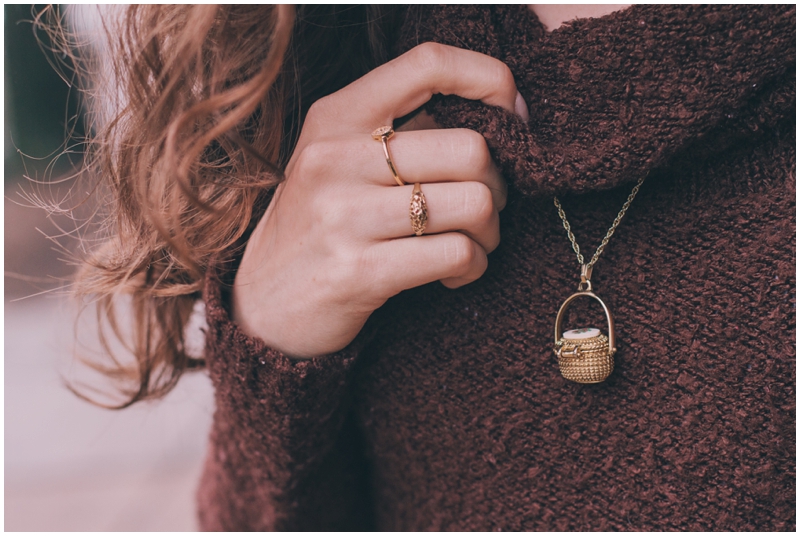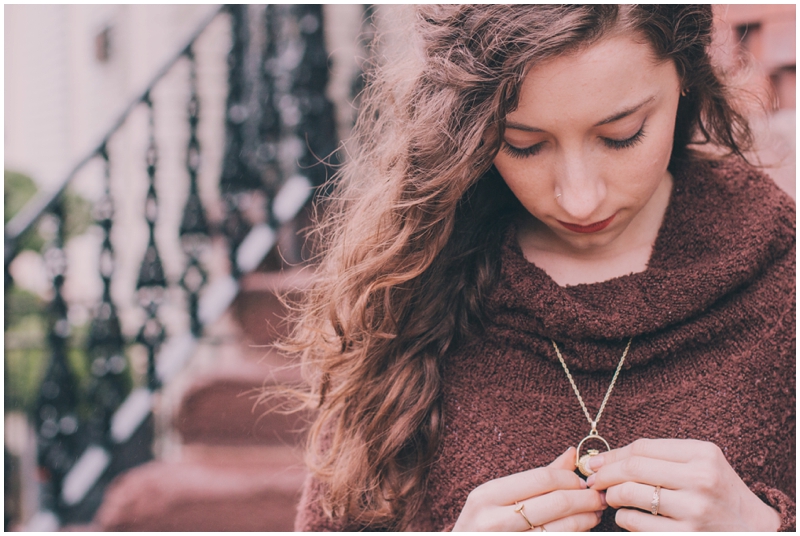 Mix it up: A gave it away from the beginning, but instead of just adding a traditional cardigan & scarf (as to be expected with most winter styles), I went for a cozyier layer: FUR! Or, faux fur, that is. Then I tucked the sweater in to show off the high waist design of the pants! Note: Tucking your sweater in largely depends on the bulk of the sweater and the thickness of the pant to hide it. This one happens to be thinner (the wool gives warmth) and a bit stretchy – making tucking in easy! It won't always work, but have some fun & try it out!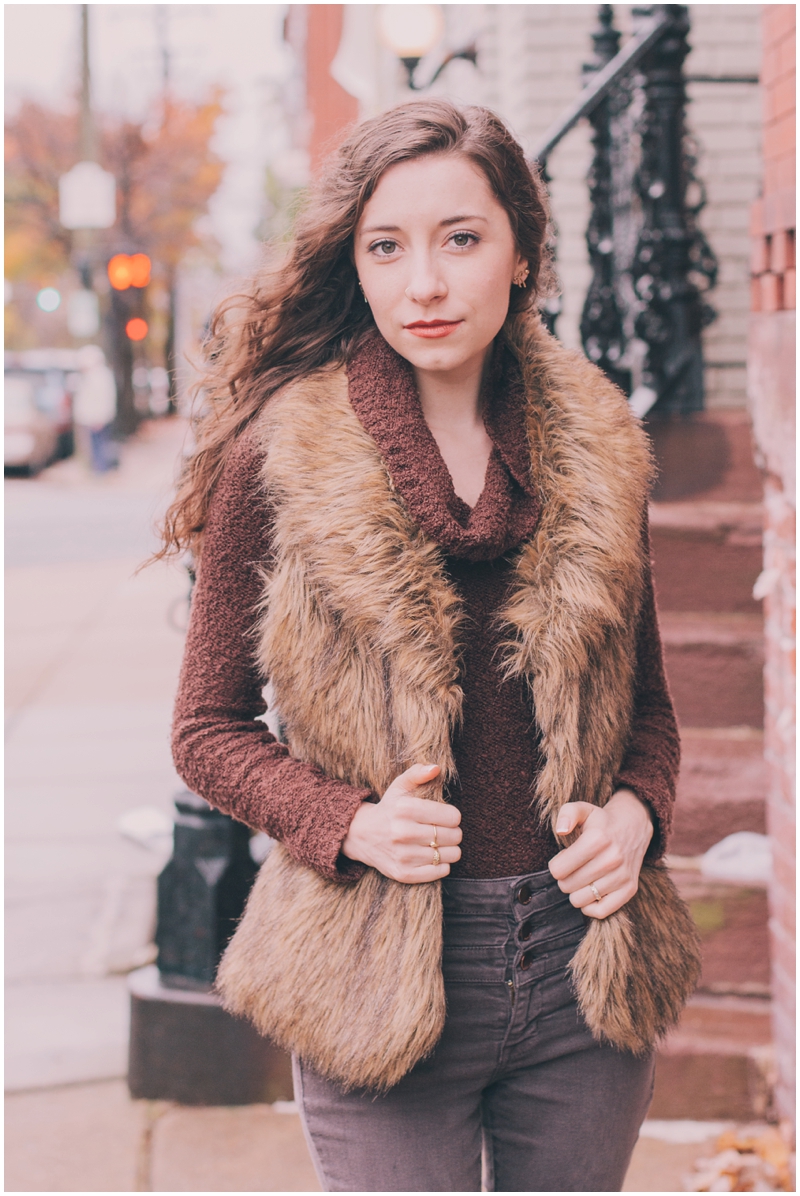 Options: I could have clasped the vest shut (hook & eye closures) and belted it. If I had, I would have chosen a thinner belt to compensate for the weightiness of the fur. Opposites attract, right?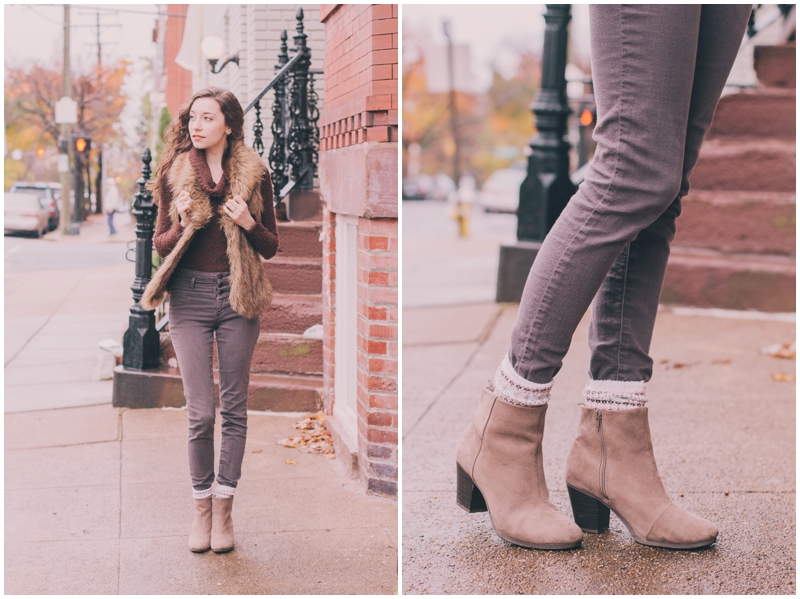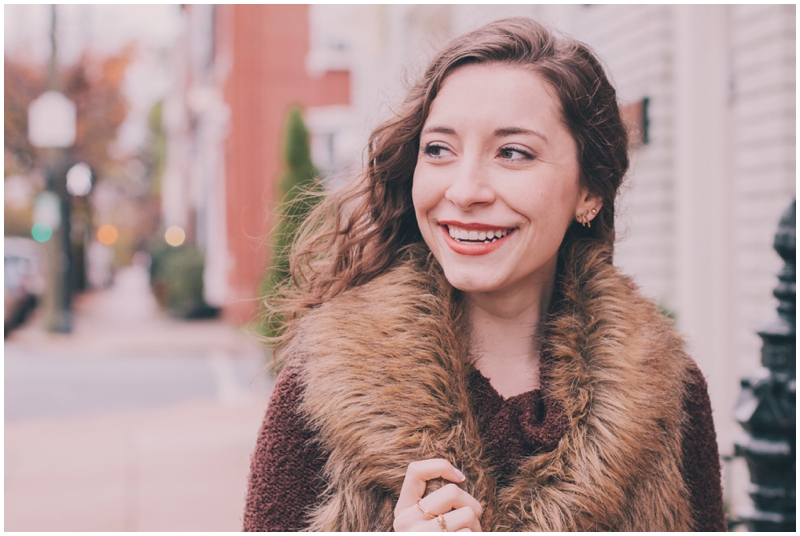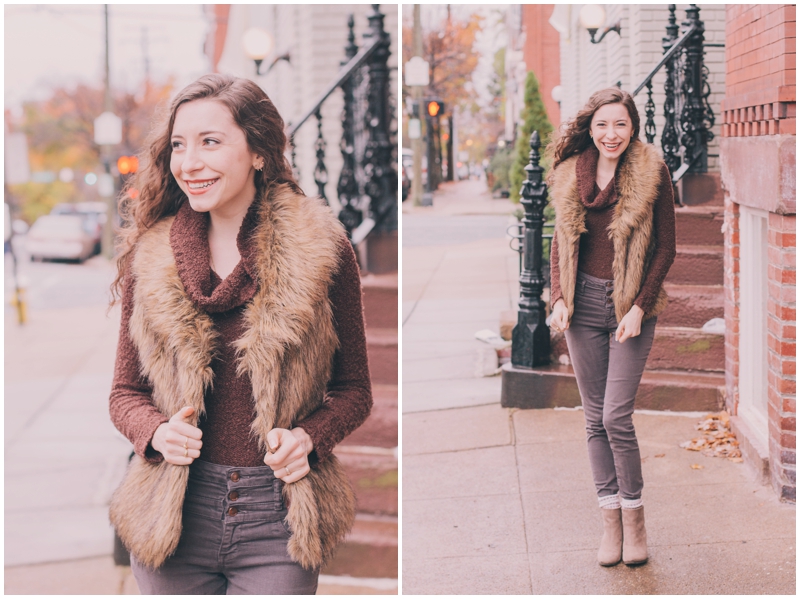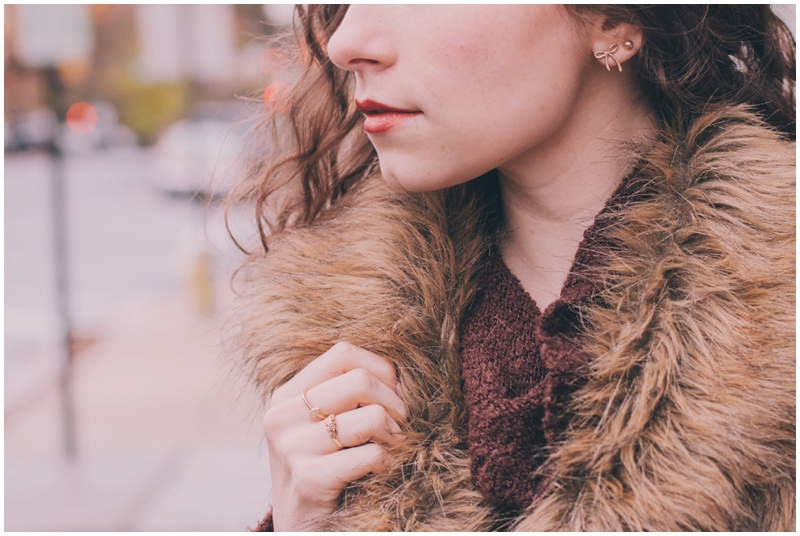 Today is all about keeping it simple. Maybe you just need permission to wear a sweater as is or you need freedom to spice it up a little. Either way, cozy up and grab a cuppa. Fashion should always compliment your lifestyle while being a fun avenue for expression. What do you think? Would you ever wear a fur vest?
|| Sweater: Goodwill. High Waist Skinnies: Charlotte Rousse, on sale. Socks: Gifted. Ankle Boots: Old Navy, on sale. Locket & earrings: Gifted. Middle Ring: Lou Lou's. Fur Vest: Gifted. Location: Old Town, Alexandria, VA. ||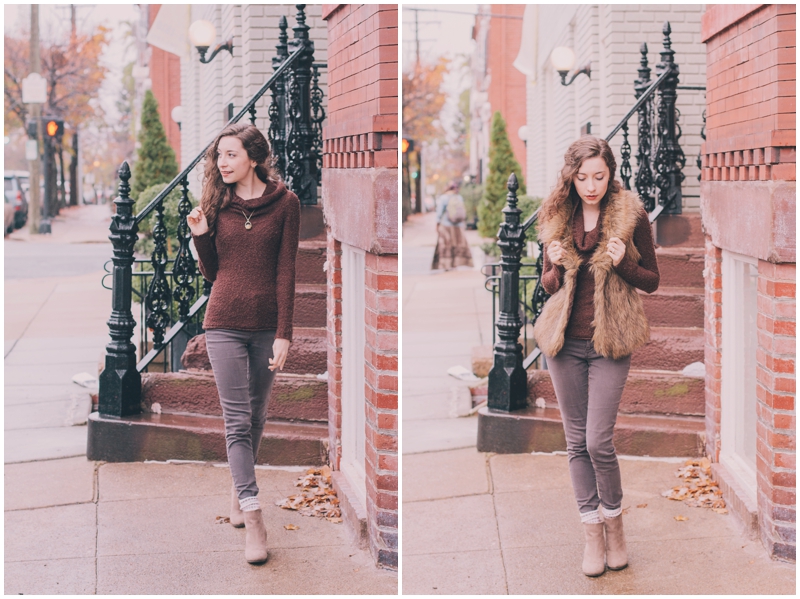 Happy Weekend friends!
Always,
–Tara M.