---
When we were engaged, we talked in depth about what would make "home life," flow well. Not so much of a "roles" discussion, but rather, how can we be the best team together?
For me, I made it a personal goal to not only
learn how to cook,
but to do my best to have it in-the-works or completely on the table
when Stephen walks in the door from work.
I'm not always successful.
And we joke – a lot – how I would much rather PLATE food prettily
than to cook it.
Lucky for both of us, it generally turns out pretty AND yummy.
We're both happy.
(Photos by Husbae)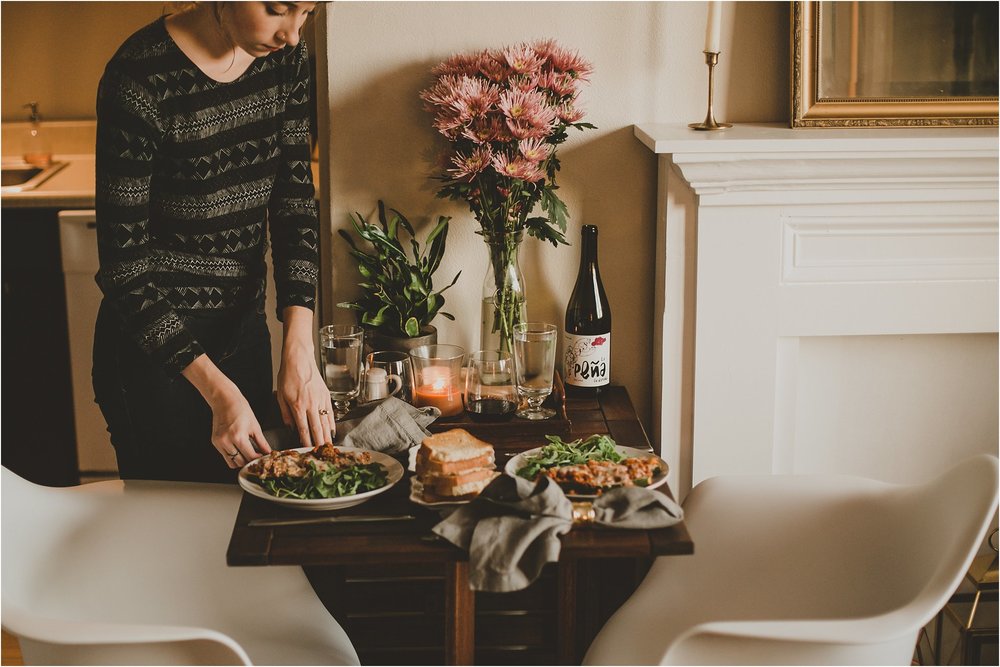 We're newlyweds.
We live in a 536 sq ft apartment
with an oven that just fits a normal baking sheet in – long ways.
Our dinner table is technically a patio table that folds up & down.
We play soft dinner jazz as we eat.
It's just what we do.
And I'm a fan of these romantic dinner date-nights at home…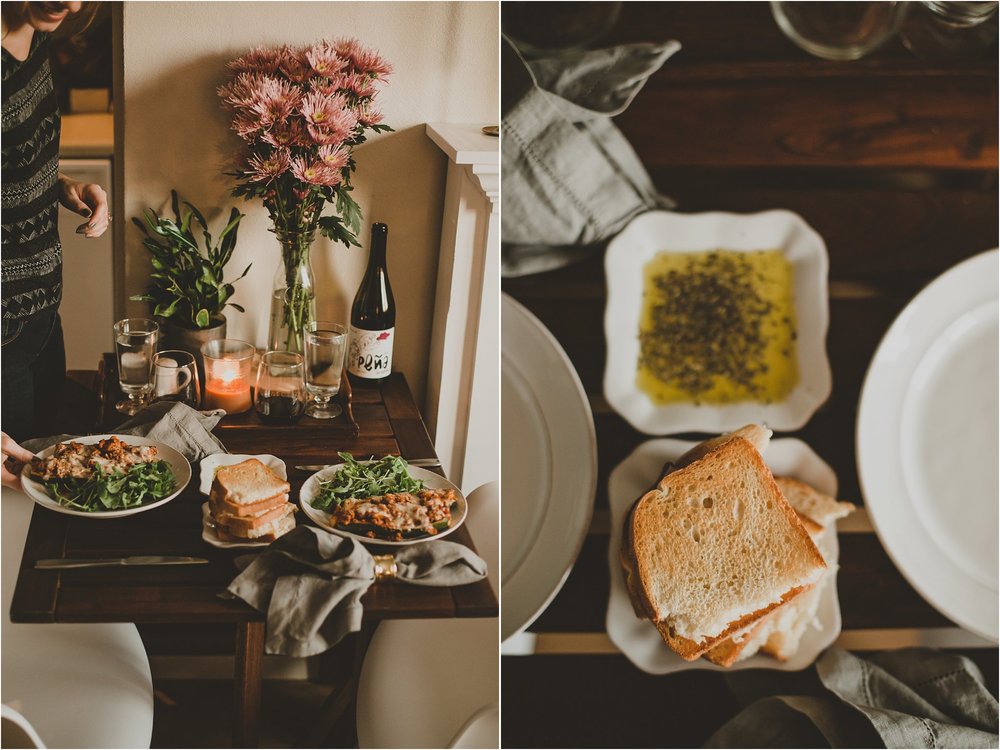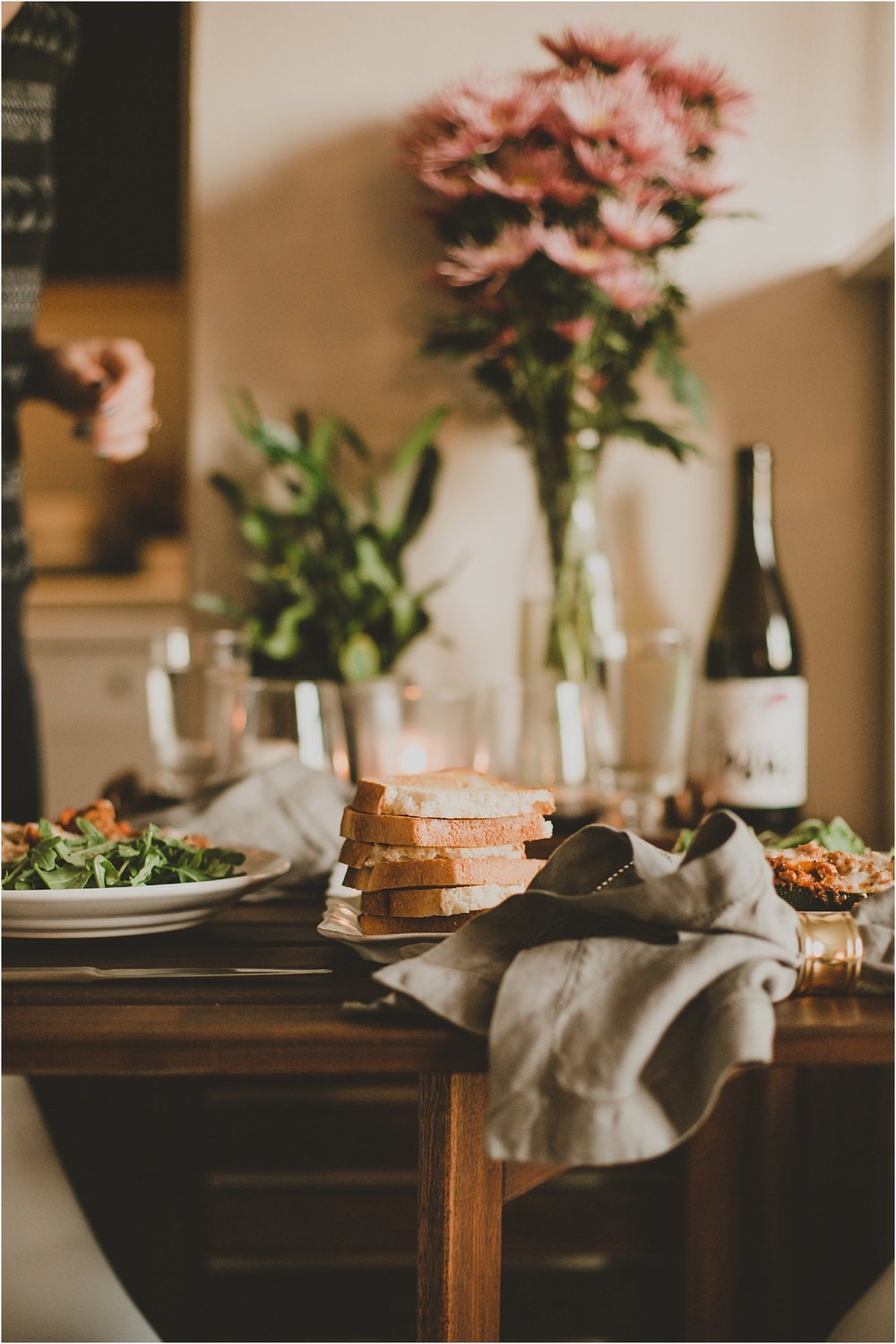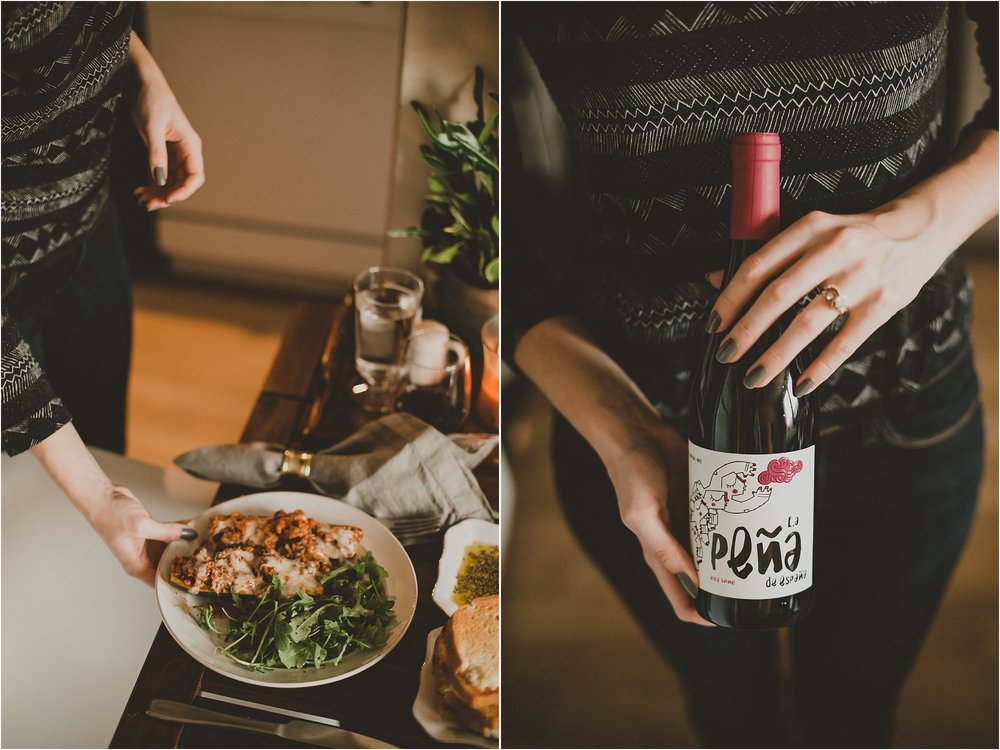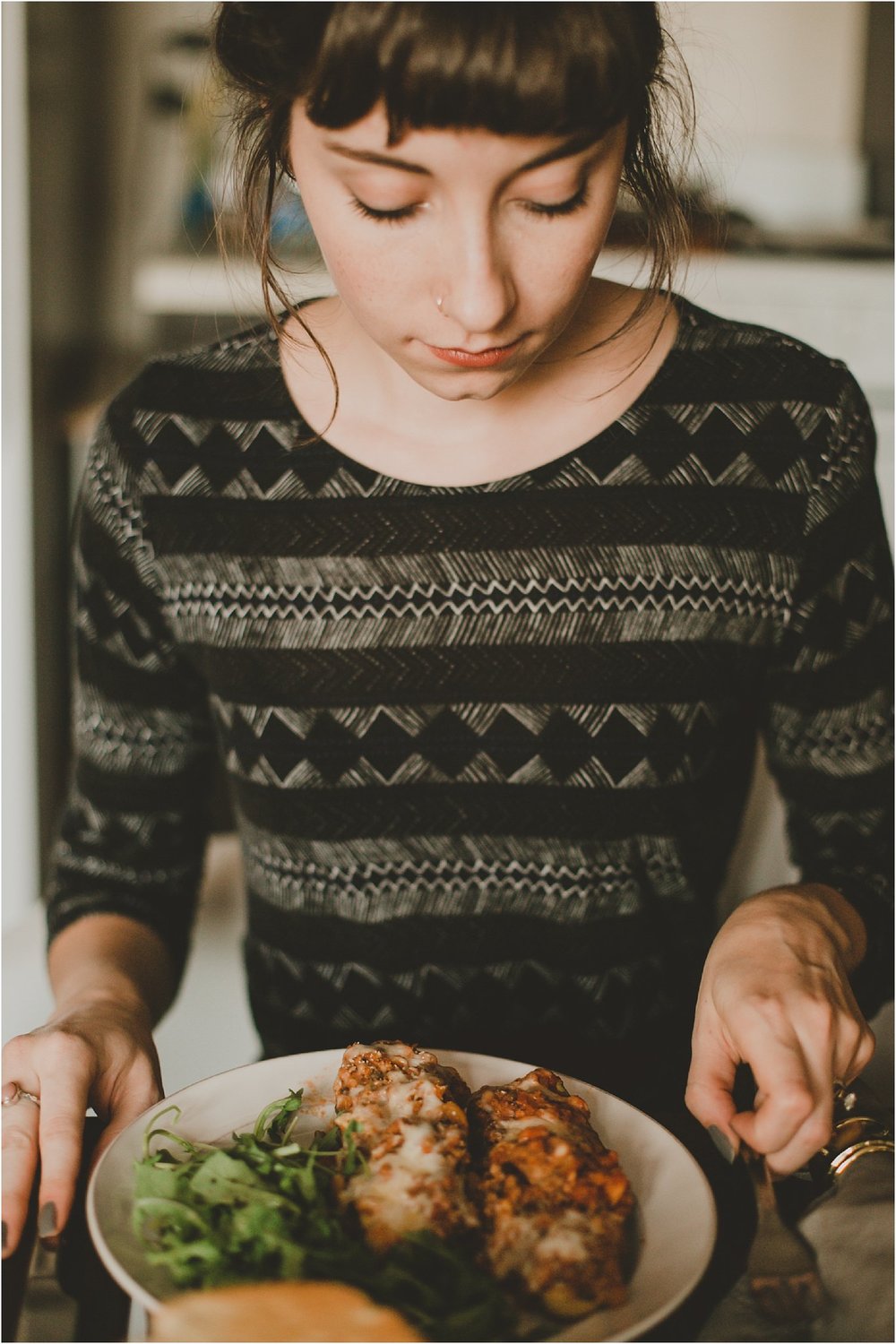 On the menu:
Easy Italian stuffed zucchini boats with turkey sausage, red pepper & mozzarella cheese and a side of arugula salad with cracked pepper. I also toast sourdough bread in the oven & serve it with olive oil & herbs for dipping.
I used this recipe and it took only about 45 minutes to make, start to finish!
Trader Joe's wine gifted from friends + a pumpkin candle = perfection.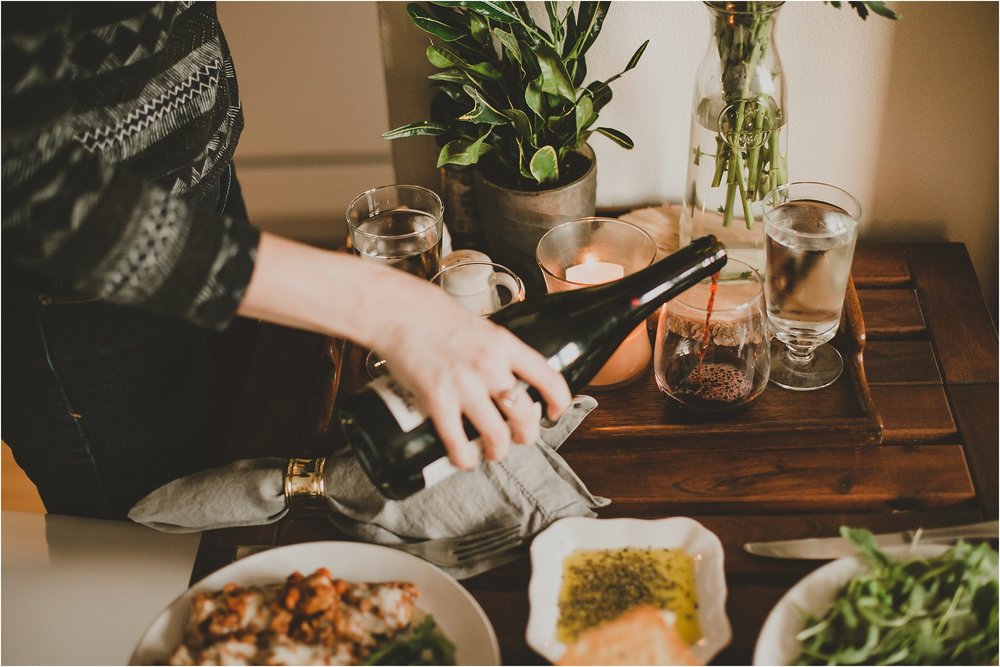 We hold hands to pray.
Then kiss.
And dig in as we watch the sunset from our apartment windows.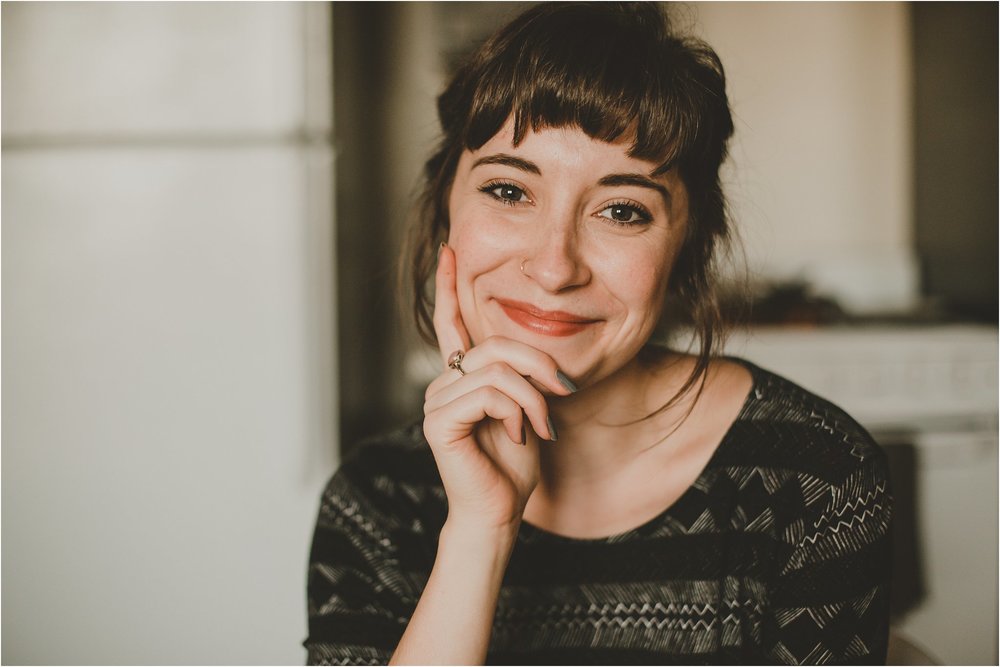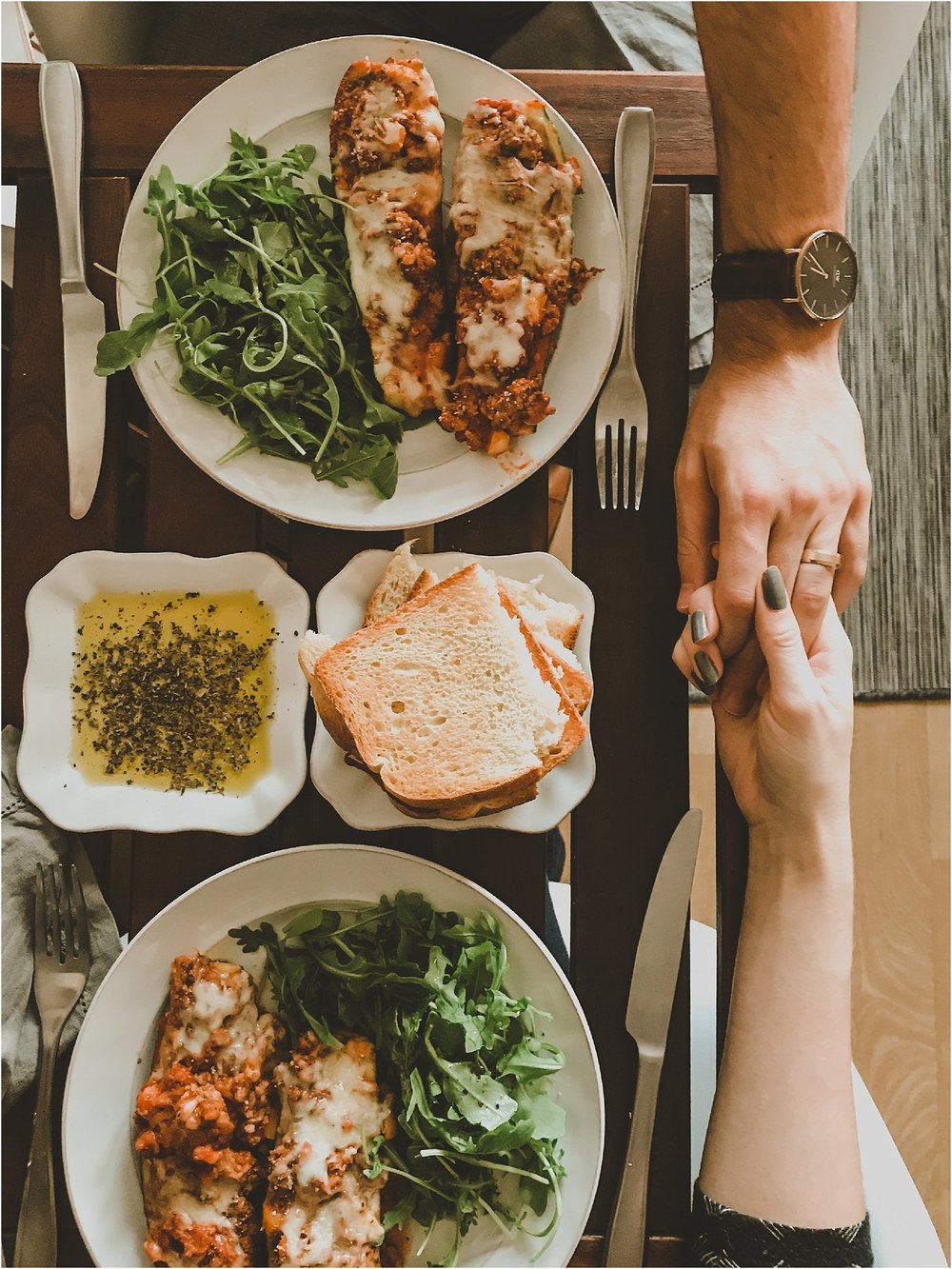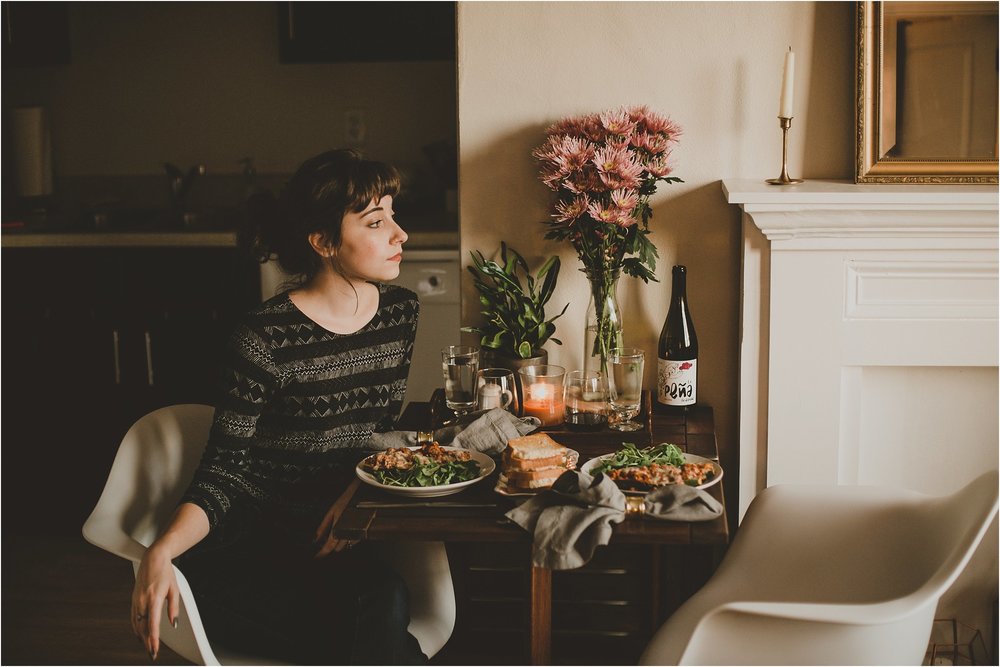 My "Yum." Pinterest Board has a few other favorite recipes – What are your go-to romantic date night dinner ideas?
|| Homey Details –> Dinner recipe: Here. Flowers & Wine: Trader Joes. Small Dinner Table: IKEA. Cloth Napkins: Pottery Barn, gifted. Dinner Playlist: "Jazz For Autumn" on Spotify. Pumpkin Candle: Bed Bath & Beyond, gifted. Location: St Louis, Missouri – near Forest Park. Outfit –> Tribal shirt & jeans: H&M, on sale. Lipstick: Target. Shoes: nah, went barefoot. 😉 ||
Happy Weekending!
We're off to shoot our final September wedding in Richmond, Virginia!
Catch us over on the Insta!
Always,
–Tara M