---
"Touches of detail,"
I said. He nodded.
"Clothes that make me feel good,
confident,
a bit flirty / free,
and soft but with some structure,"
I continued.
Defining – or redefining – your style can be a bit difficult to put into words.
But, you know it when you see it.
And then you're like,
"WAH! THAT'S WHAT I'VE BEEN MISSING."
…appropriately Bruno Mars promptly begins playing in your head,
"…that's what I like, what I like!"
and you're doing this really cool dance that everyone is wowed by…
Pfff! See, you and I are the so similar!!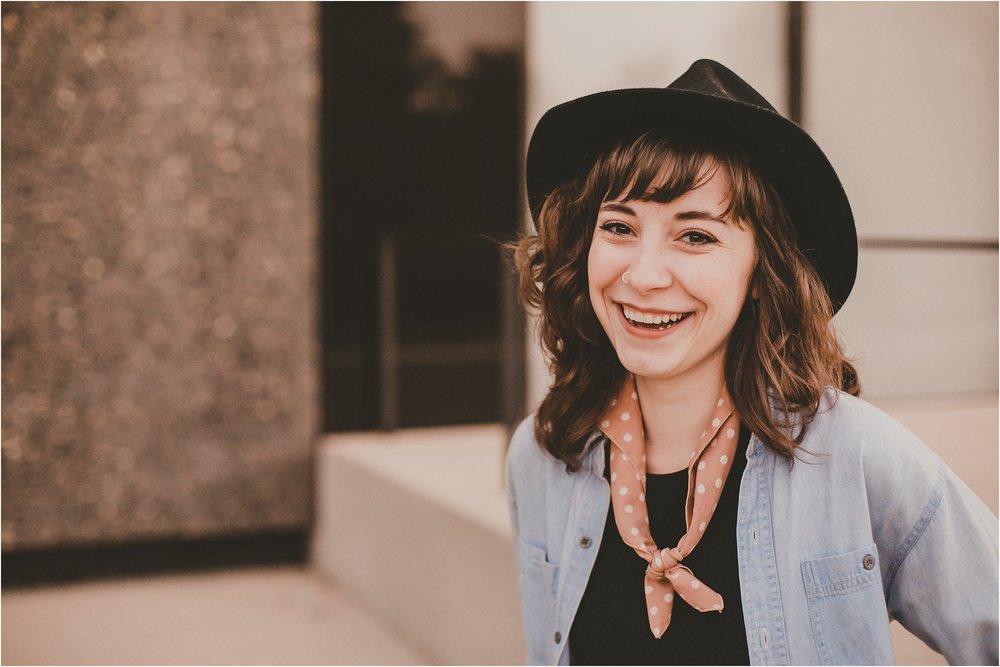 Recently, Stephen and I have been going through our closets with the following [intentional] mindset:
Does this bring me joy when I wear it?
How does it make me feel?
What do I feel like this communicates about me?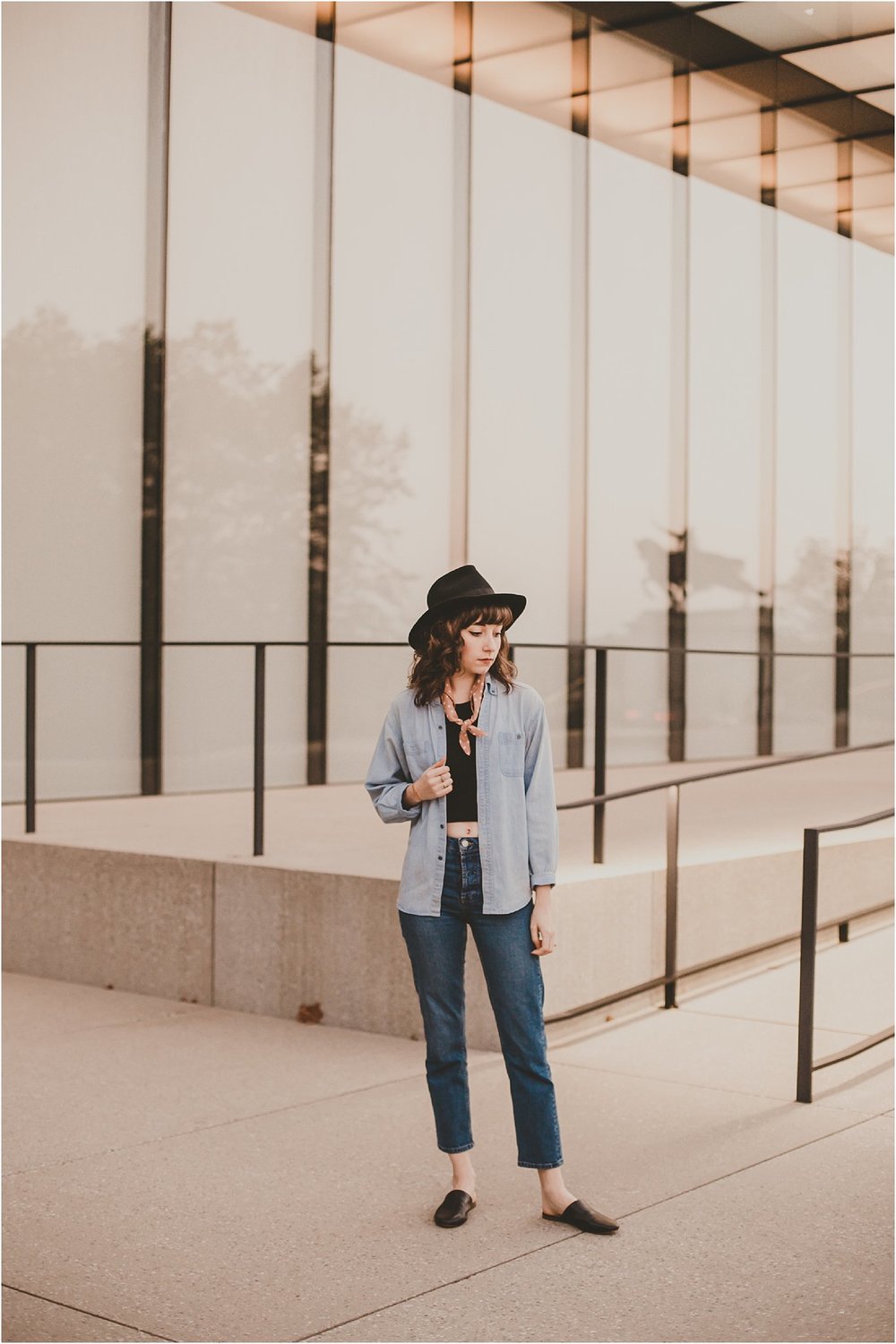 And in all of it, one thing I keep coming back to:
Clothing inspires me.
So when I slipped on these new shoes last weekend
(we went shopping on our staycation, LOL),
I said out loud: "I feel like a Creative in these."
Stephen promptly responded: "Okay, then let's get them!"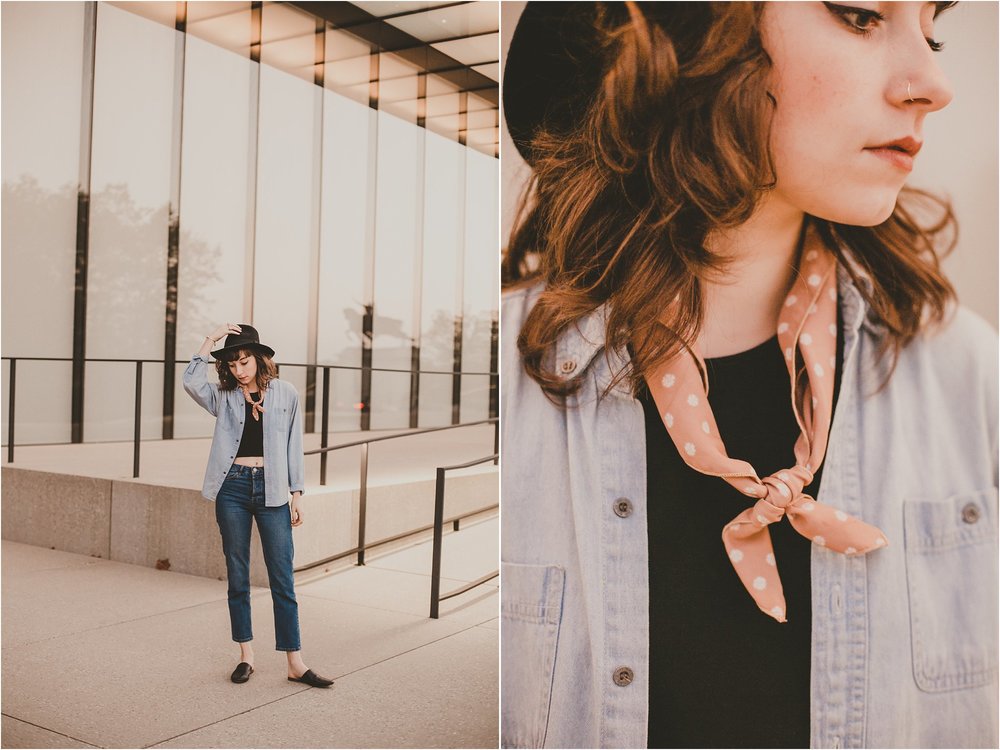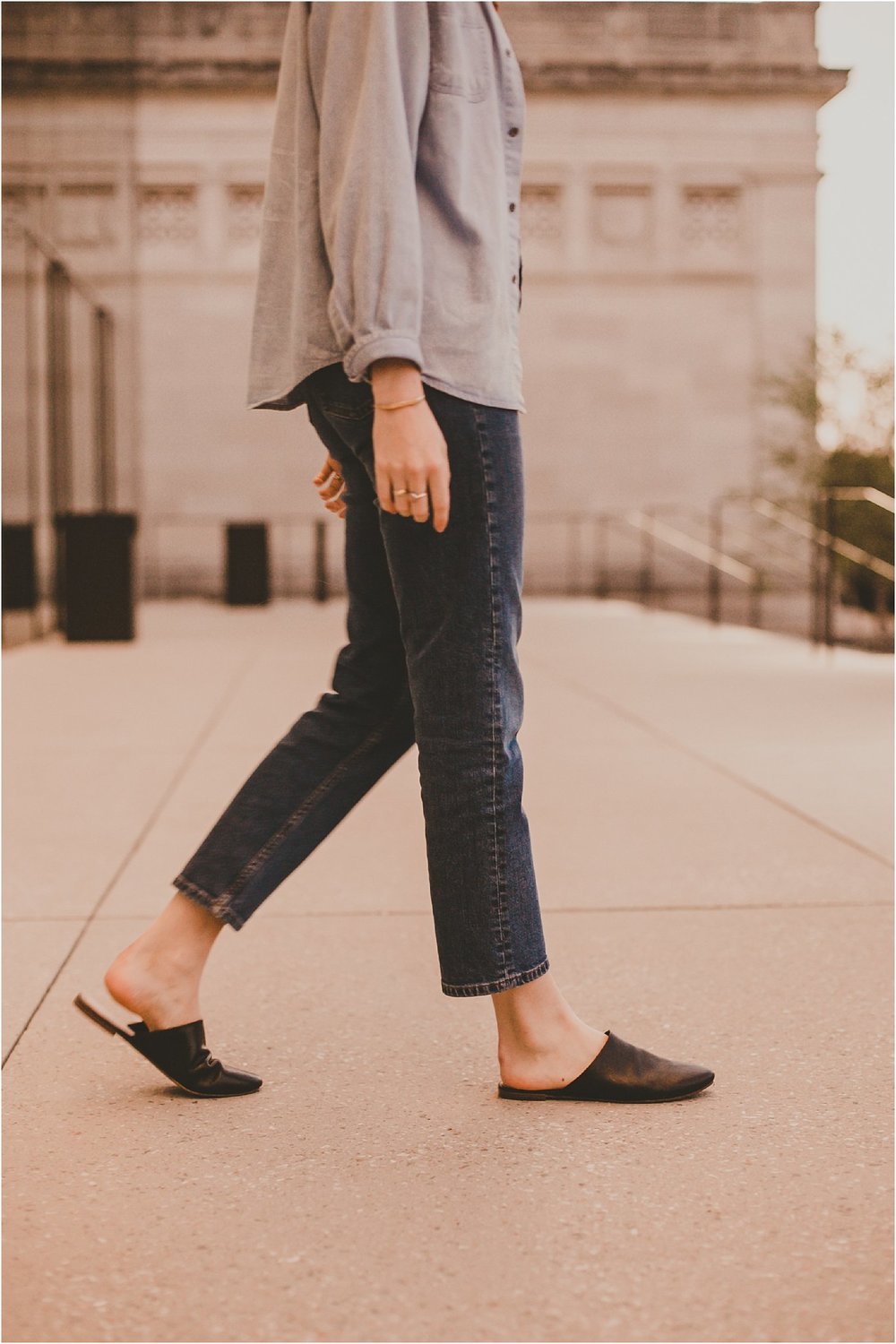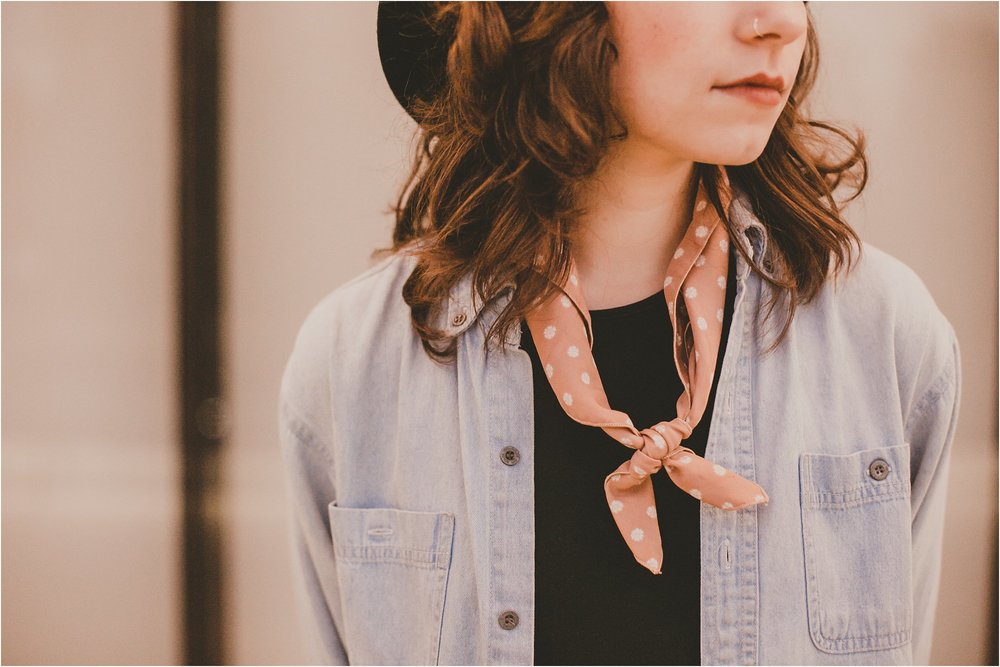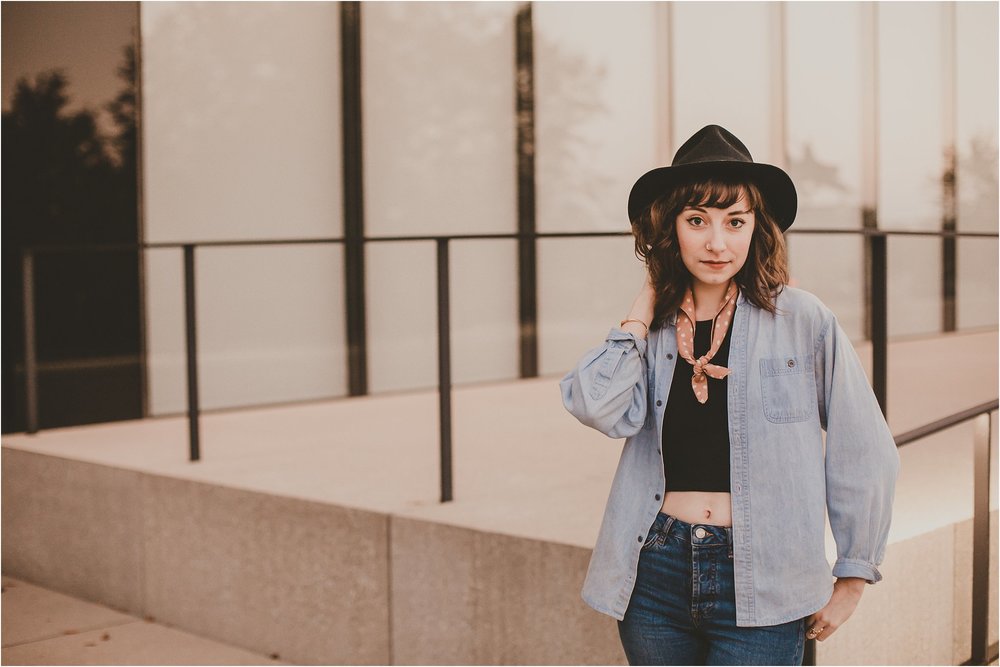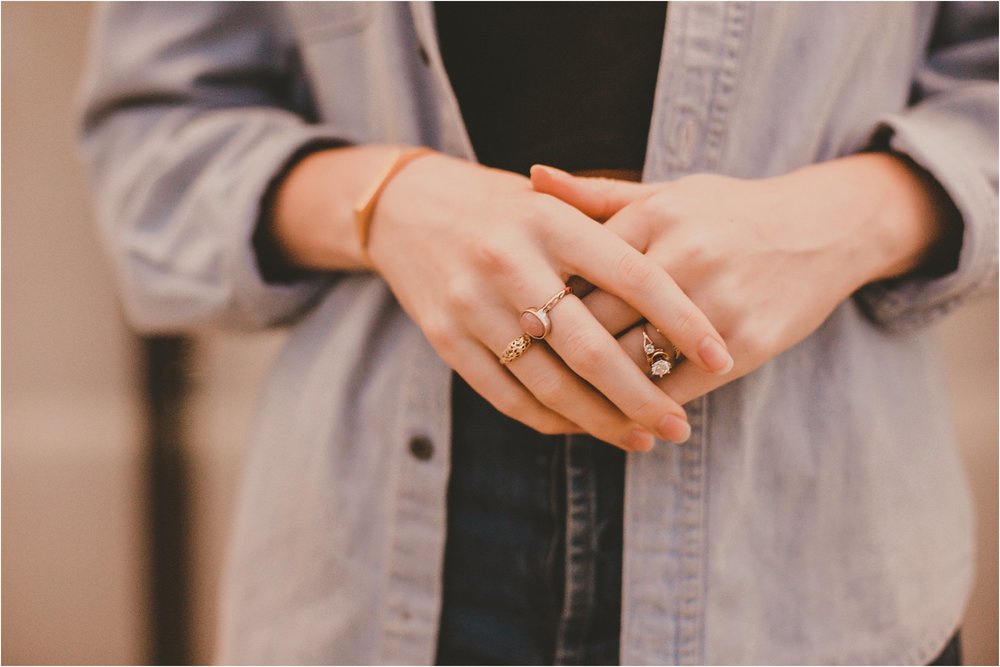 So I'm on a journey.
You with me?
I want my clothes to say something about me…
That I'm a creative.
A girl who chooses quality over quantity.
Personal joy over expectations of others.
Someone who doesn't settle for "it'll do," but rather, "wow, I love this!" type of wardrobe pieces.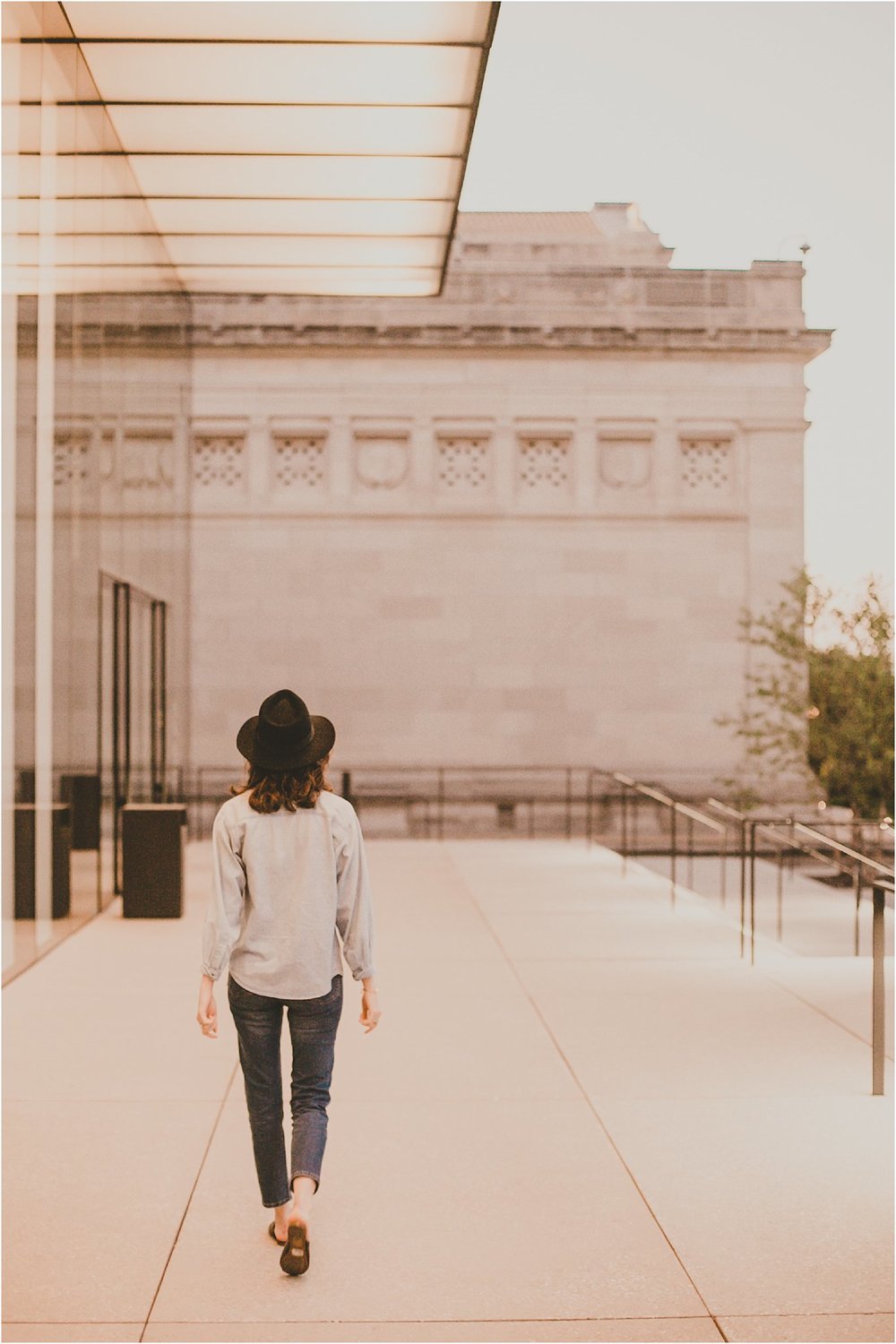 And it's okay if that means it's an old favorite mixed with new ones.
The point is, is it's a favorite.
In weeks to come, I'll be introducing a bit more mauve / pink into my style. Flowy & cozy sweaters. And a few other ideas – so stay tuned!
The Details || Hat: Madewell, gifted by husbae. Jean shirt: Thrifted, mens department. Crop tank: Madewell, clearance. Kerchief: Thrifted. Cropped Denim: Consignment, Avalon Exchange – on the Loop. Slip on Shoes: Aldo, clearance. Bracelet: Madewell, gifted by Husbae. Rings: thrifted & my mom's. Location: Art Hill, Forest Park, St Louis – Missouri. ||
How would you define your style???
Happy weekending!
Always,
–Tara M