---
I don't think people would describe me as a simple person. Stylistically I mean. But a new tune sprang up when the New Year came about, I think, and the word "simplify" sounds so gorgeous! Even more so in other areas of my personal and business life (more thoughts to come on that later). And while there's something awesome about having options to choose from within your wardrobe, it's also really freeing to select one main piece and one accent.
Today, I don't have a "mix it up" look for you. I just have one, cozy, style. Because honestly, I'm in the stages of setting new goals, re-branding my business, and yes, cleaning out my closet. Basically, I'm simplifying each part of who I am and what I do. And it's only natural that, at least for today, my blogging would reflect those efforts!
(Photos by Betsy, styled & edited by me)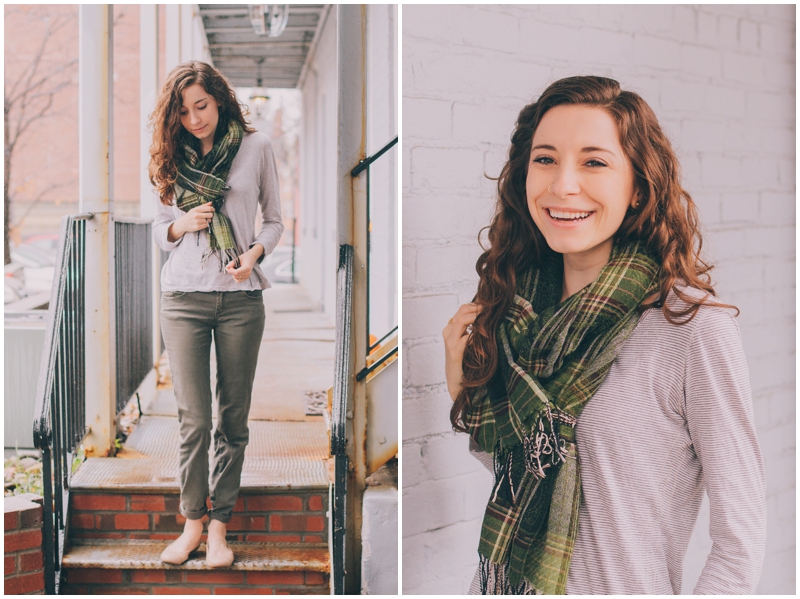 The Look: Inspired by my favorite color: olive green! One subtle print. One bolder accent (scarf). Everything else is neutral.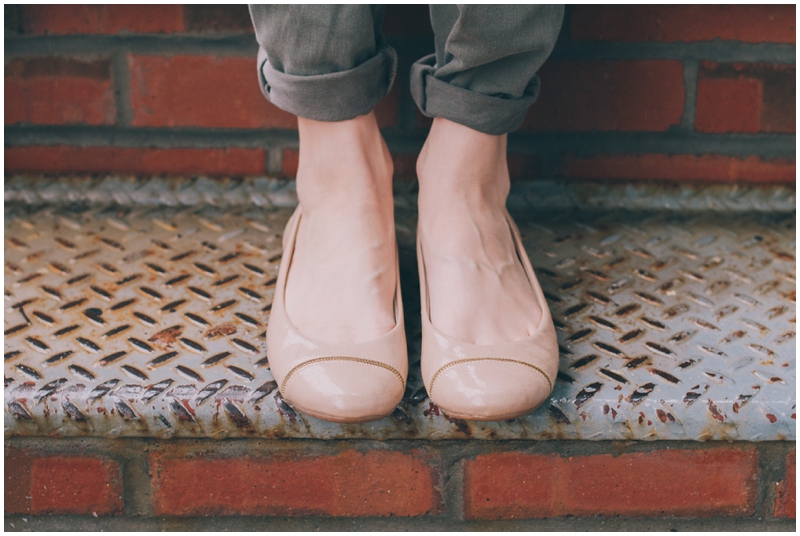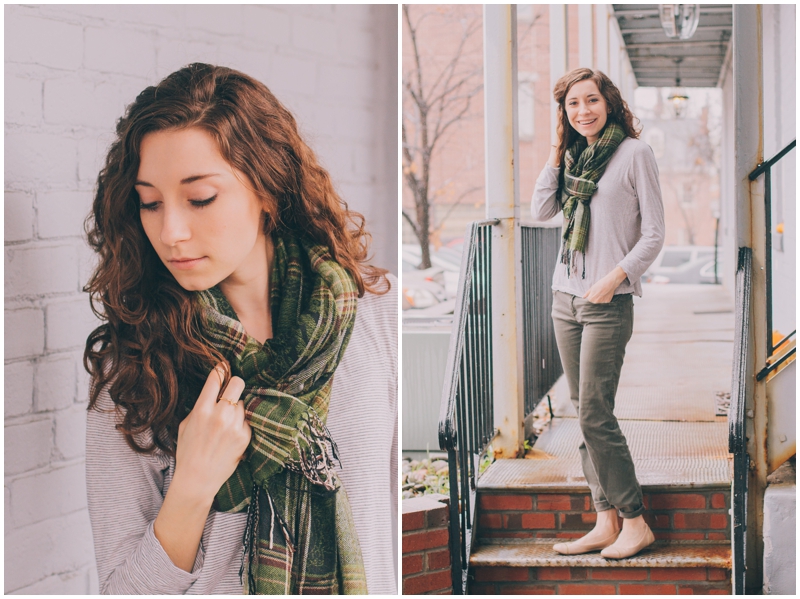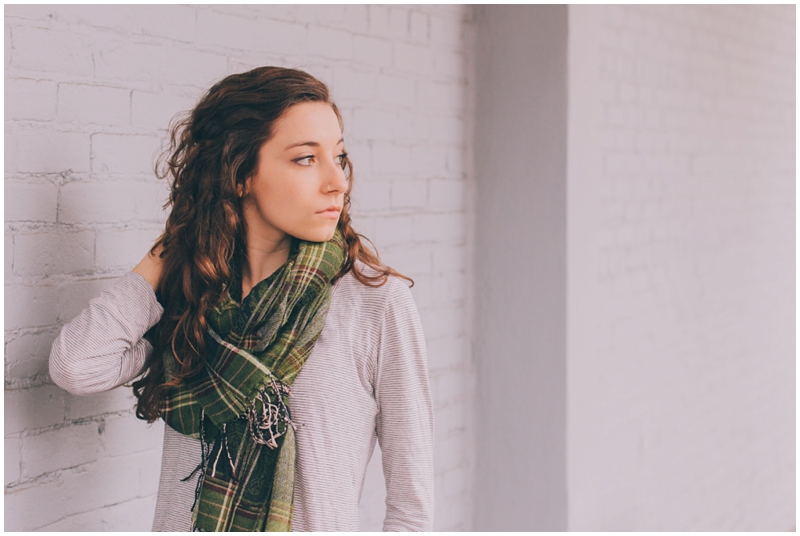 || Long sleeve shirt: Hand-me-down. Olive jeans: Rummage sale. Nude Flats: DSW, with coupon. Ring: LouLou's. Scarf: Philadelphia street vendor. Location: Old Town, Alexandria, VA. ||
What ways are you simplifying your life? Tell me in the comments, I need all the help I can get! 😉
Always,
–Tara M.