I left her there with tears brimming. It all had begun to feel very real, but now it would more than ever.
Taking deep breaths himself, Dad waits around the corner. There was much he had sacrificed through the years. They all had. But what was most overwhelming? Today, they were together. Present. Emotions about to splash over.
The story, however, begins earlier than this sweet moment about to be exchanged. You see, he had waited for this day. The day where he would see her not only as the strong woman she had become, but as a bride infused with joy and elegance. And to complete her array, he knew she would need something blue.
"He blinked and it was the eve of her wedding. Everything was about to change. Yet, his heart soared…"
While visiting a market on his first tour to Afghanistan, he chose several tanzanite stones – one for each special woman in the family. Each to be given in due time. With great ardor, the stone was soon taken from it's hiding place and lovingly crafted into the perfect ring.
Like a video reel, memories flood in. The years of nurturing her. The squeals of girlhood laughter. The tears he quickly brushed away. Blink and he might miss it. The years of treasuring her – whether present or apart. Waiting with her for that special guy.  Indeed, what a lovely woman she had become.
He blinked and it was the eve of her wedding day. Everything was about to change. Yet, his heart soared in the midst of the celebrations.
With a diamond flanking either side of that precious stone, the time had come to give the ring. And, to give her away…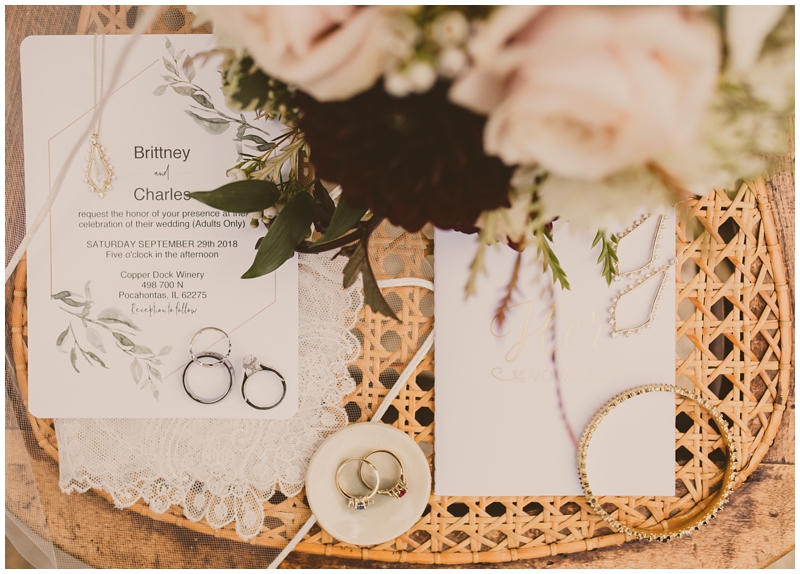 Our biggest congratulations to Brittney & Chaz! Their wedding day, filled with meaning and those most loved, was simply gorgeous! Copper Dock Winery was the perfect backdrop for their outdoor ceremony & fall celebrations! With handwritten vows, grandmother's handkerchief & family heirloom rings, a bridal party of their best friends, and grandparents always holding hands, this day was one we won't soon forget. Enjoy these too many favorites!
Dear Britt & Chaz — 
The infectious joy you two share is ridiculous. We just love the heck out of you two and are so honored to have adventured over rocks, through the crevices, and in the aisle with you! 😉 Marriage looks AMAZING on you guys and we honestly can't wait to see what comes next!!! We have fun with all of our couples, but a special thanks for sharing your Reese's Pieces and your veil with Stephen and I…Your day marks one we won't soon forget! 
All our love,
–Tara & Stephen
If you missed Chaz & Brittney's gorgeous, adventurous engagement session & love story at Elephant Rock State Park – explore that here!
THE WEDDING CREATIVE TEAM
Photographer | Tara & Stephen, Pattengale Photography 
Ceremony and Reception Venue | Copper Dock Winery – Pocahontas, IL
Florist | A Wildflower Shop – Edwardsville, IL
Hair & Makeup | Metro Design Studio Salons
Cake & Dessert | Rachel Brown & Family
Catering | Family Friend
Wedding Invitations | Handmade
Wedding Ceremony Musician | Noteworthy Music – Alyssa Catlin
Wedding Dress  | Frew's Bridal – Alton, IL
Bride's Shoes | Steve Madden
Groom and Groomsman Attire | Frew's Bridal – Alton, IL
Wedding day colors & aesthetic theme | Bordeaux, Blush, & Champagne. Fall, outdoor wedding.
Always,
–Tara & Stephen