With its picturesque landscape and dramatic rock formations, Joshua Tree National Park was a gorgeous landscape for a couple's session (or pre-wedding engagements too) with my friends Katie & Kevin (you may remember them from their gorgeous, Newport Beach rooftop wedding)!
Planning Your Photo Session in Joshua Tree National Park
Planning a photoshoot in Joshua Tree National Park can be a fun and rewarding experience, but it's important to be prepared for the challenges that come with shooting in such a unique and remote location.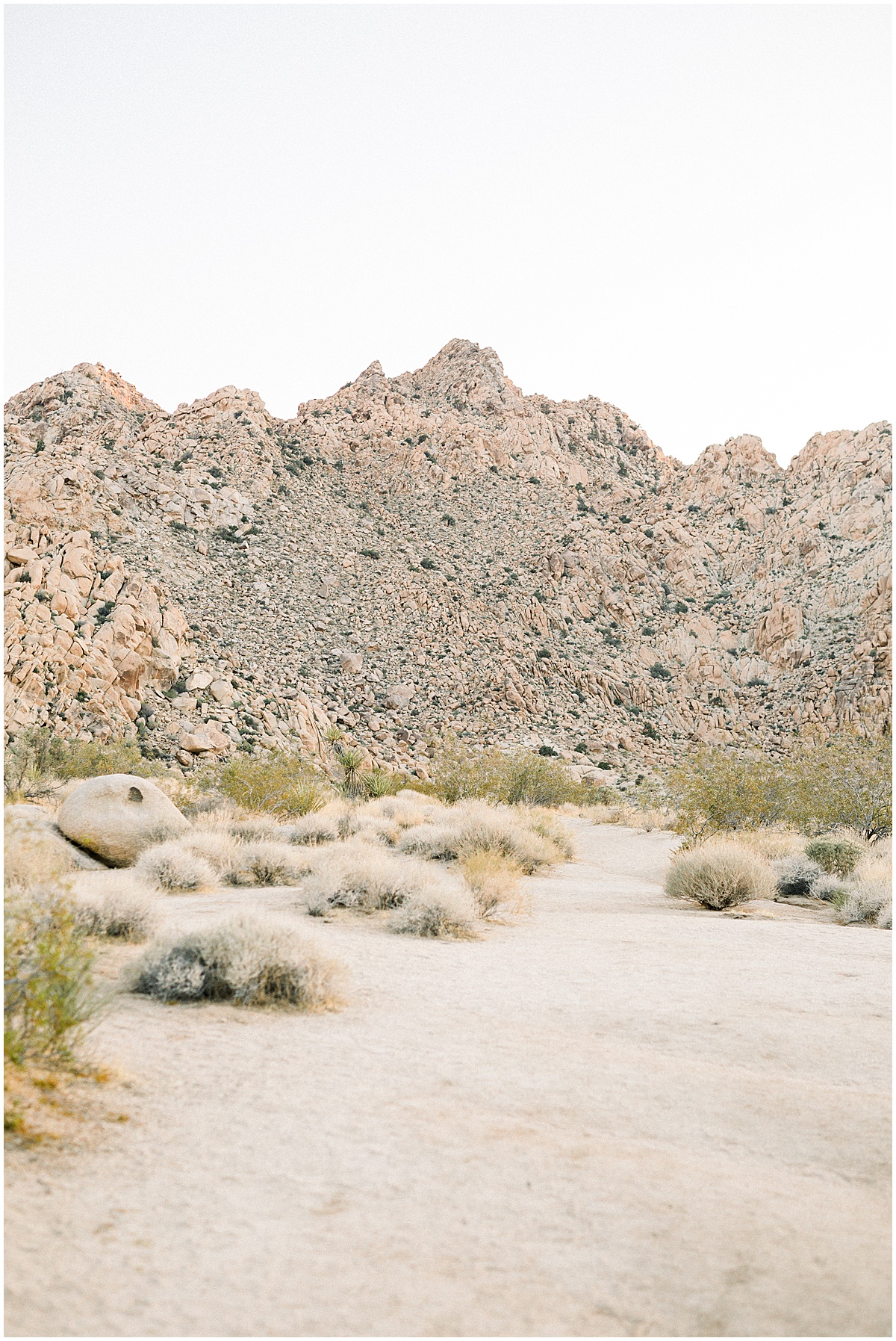 The best time to visit Joshua Tree National Park for an engagement photo session is in the springtime when the Joshua trees are in bloom (we were there at the end of May). However, it is important to note that Joshua Tree National Park can be very hot during the summer months, so it is important to plan ahead and choose a time of year when the weather will be more moderate such as December through April.
And because Joshua Tree is a desert landscape, there is very little shade or water available. Be sure to bring along hats, plenty of water and sunblock for your session.
FINDING LOVE IN THE DESERT
To make it a weekend getaway, consider staying the night after your session. And as a friend of mine said, "The only stars I like to sleep under are the 5 stars of resorts," the iconic Palm Springs, California, is a great place to stay if camping isn't your thing.
Just about 2 hours outside of L.A. & a quick 30 minutes from JT Park entrance, there are many hotels and resorts located in and around Palm Springs. And many of them offer shuttle services to and from Joshua Tree National Park. In addition, Palm Springs is a beautiful city in its own right, rich with those iconic, old-Hollywood historic architecture & dives.
I loved this time with Katie & Kevin exploring the giant desert rocks & vegetation as the sun set perfectly against the mountains and can't wait to go back!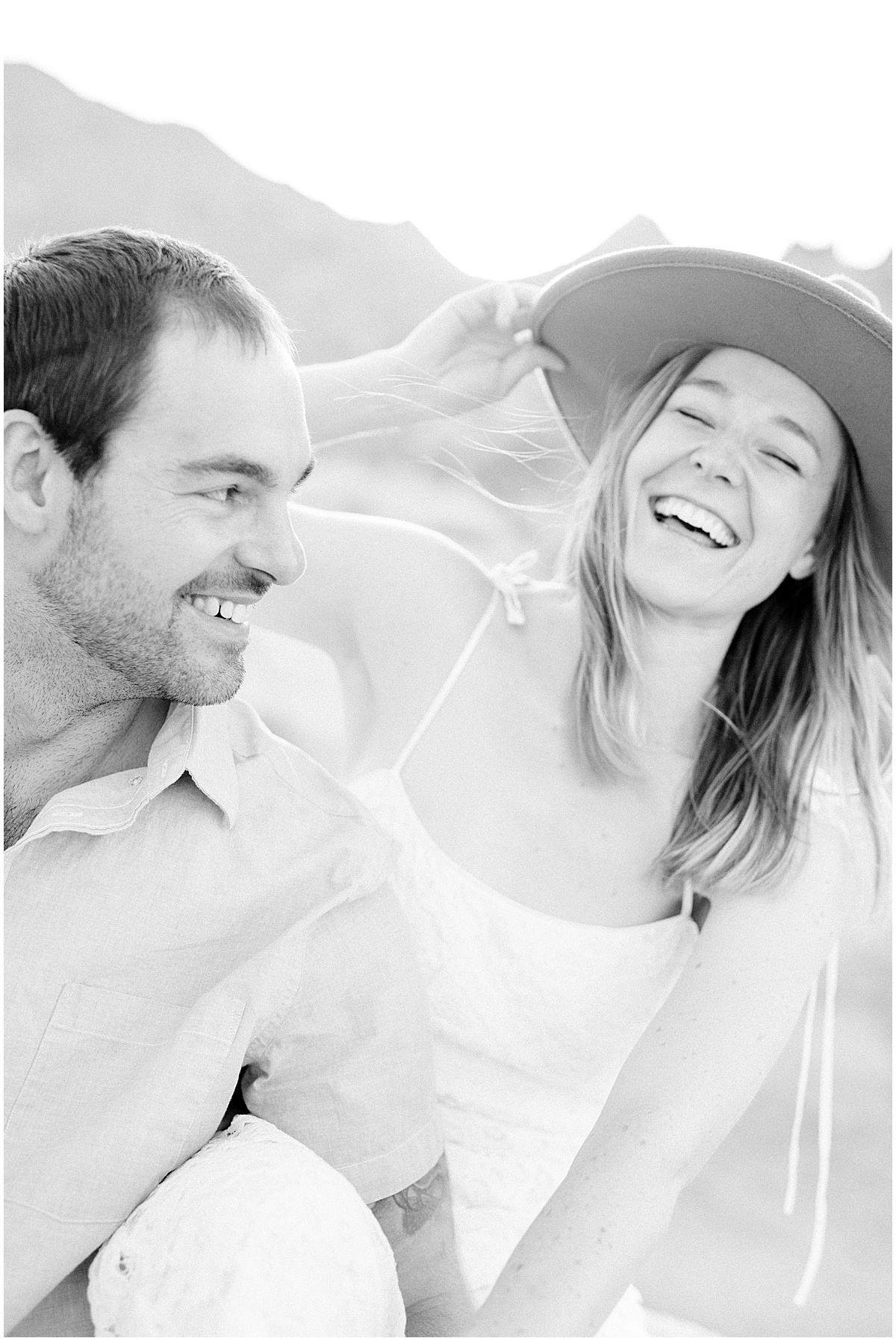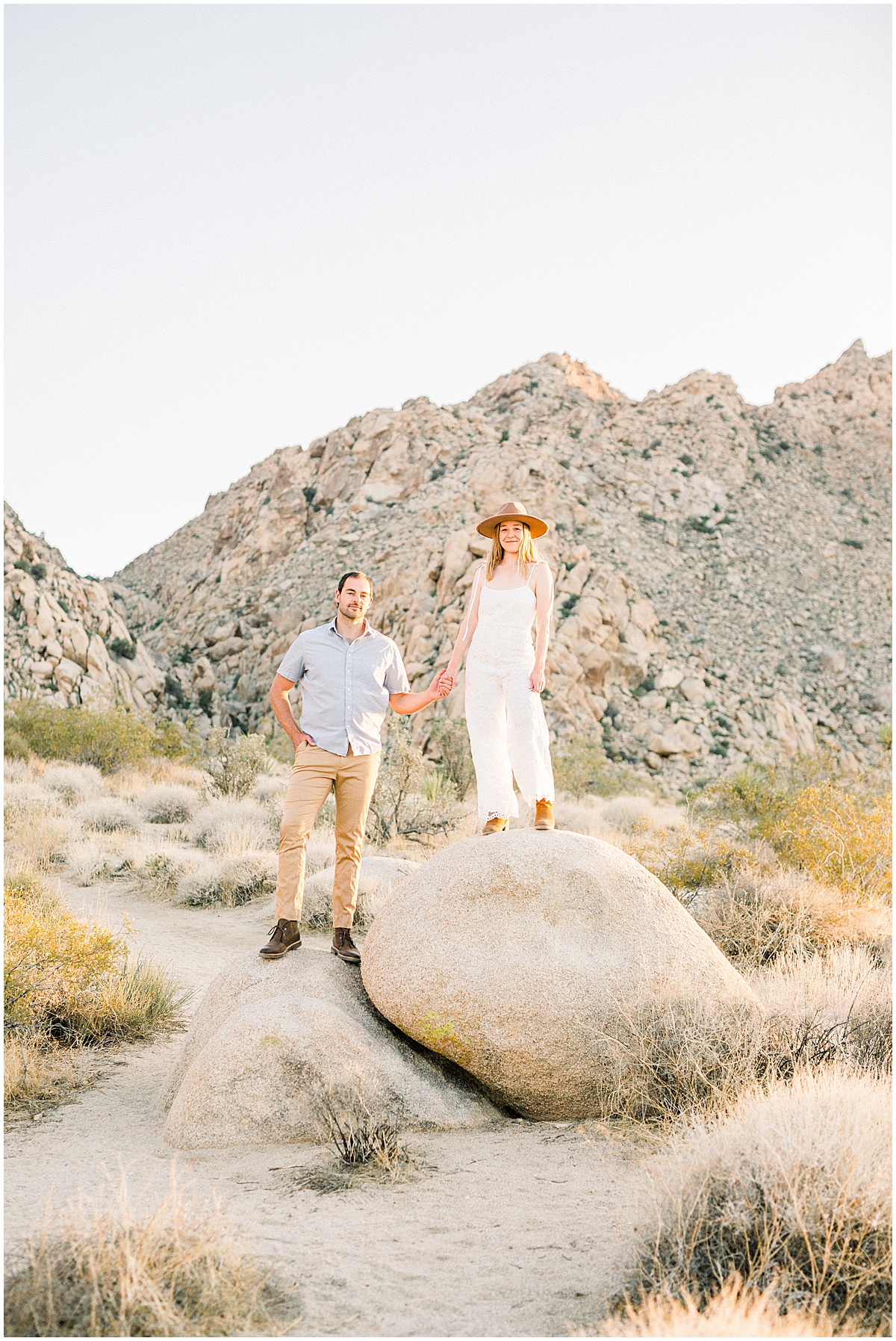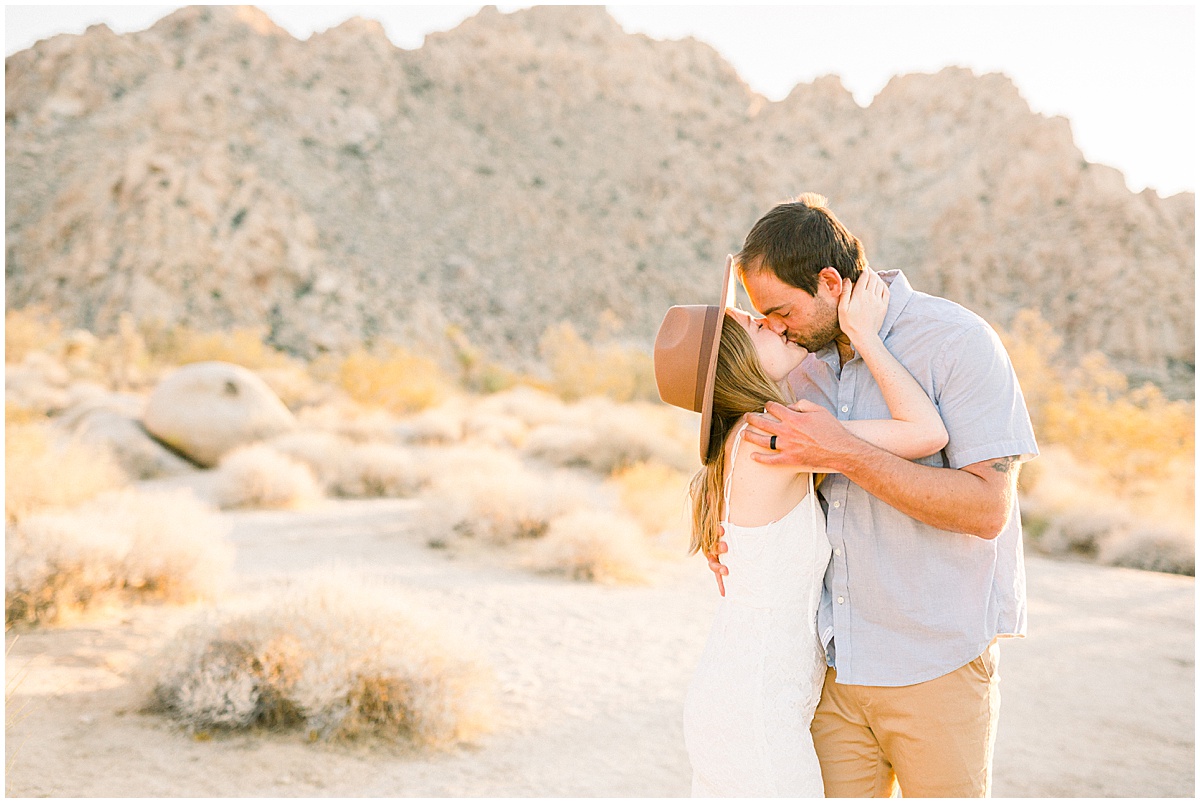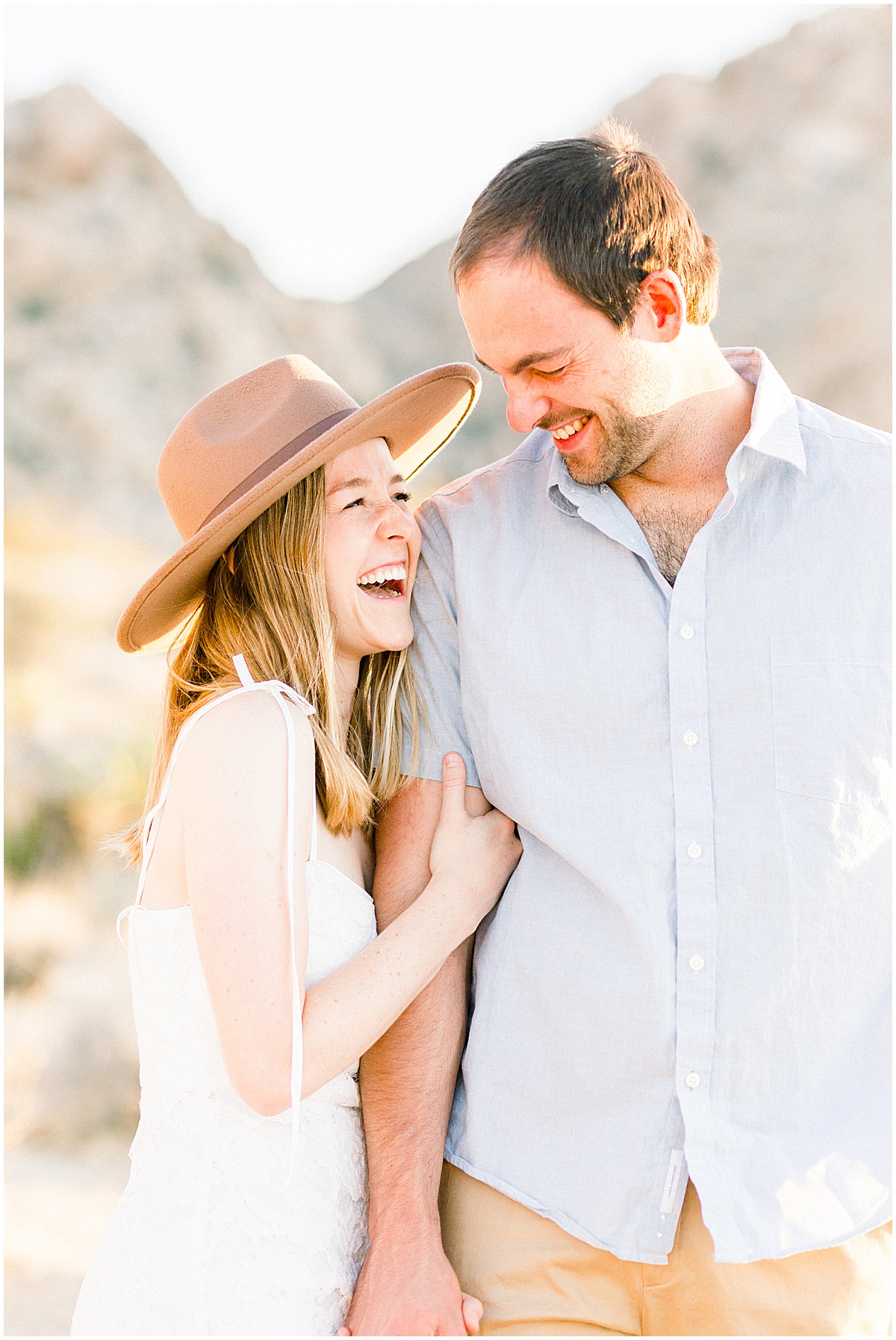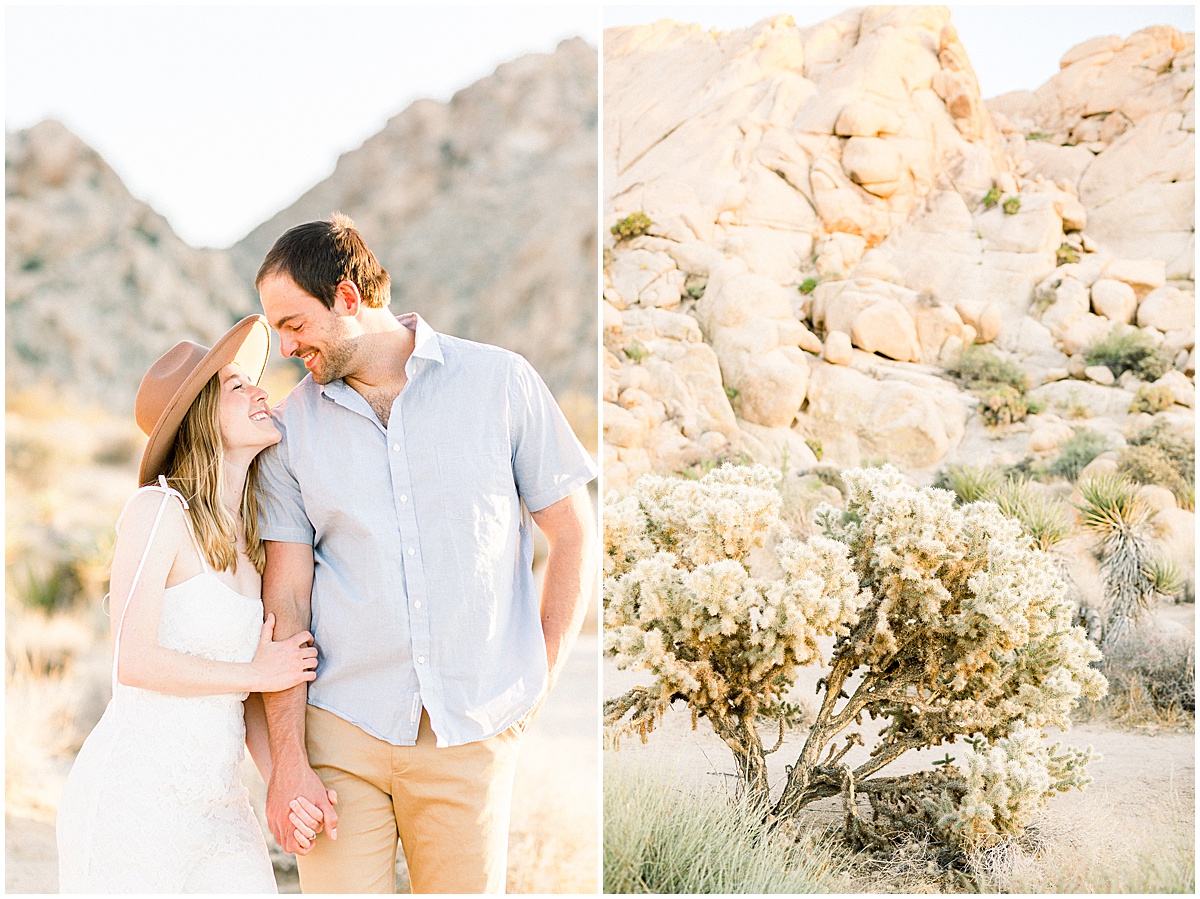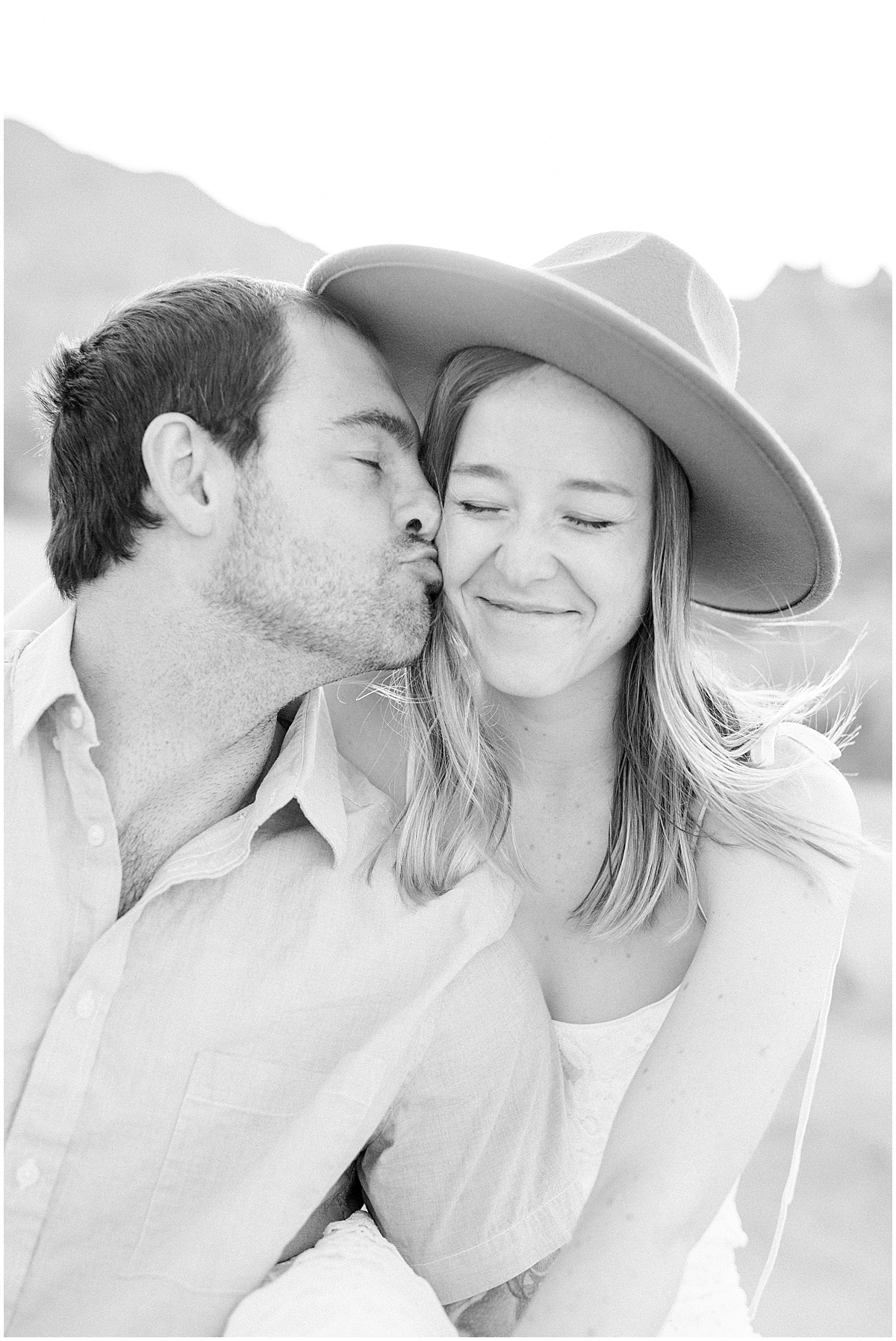 If you're considering a couple's engagement or anniversary session, I'd love to connect about your vision & create a custom experience together!
Whether that's taking a night out on the town like that of old-Hollywood glam or keeping things a bit more laid back & intimate with a gorgeous natural landscape, I work with each of my couples to find locations that are unique to them & their love.
Reach out via my contact form or email at hello@pattengalephotography.com
You might also enjoy checking out these recent posts:
RELATED: Matt & Vanessa's SoCal Garden Engagement Session at San Juan Capistrano.
RELATED: Kirsten & Ben's San Diego Torrey Pines Engagement Session
Always,
–Tara M
TARA IS AN AWARD-WINNING PHOTOGRAPHER SERVING LUXURY WEDDINGS & COUPLES IN SOUTHERN CALIFORNIA & WANDERLUST DESTINATIONS.
DID YOU ENJOY THIS POST? PIN IT FOR LATER…