Our friends didn't believe us when we said that making Pizza is one of our favorite hobbies.
And then they came over and tried it for themselves.
Since we celebrated our anniversary in Italy, we've been on the hunt to find any restaurant, State-side, that could even come close. After a long search without too much success, we decided to try our hand at making an authentic pizza experience ourselves.
Now we say that hosting Italian pizza dinner parties is our favorite hobby…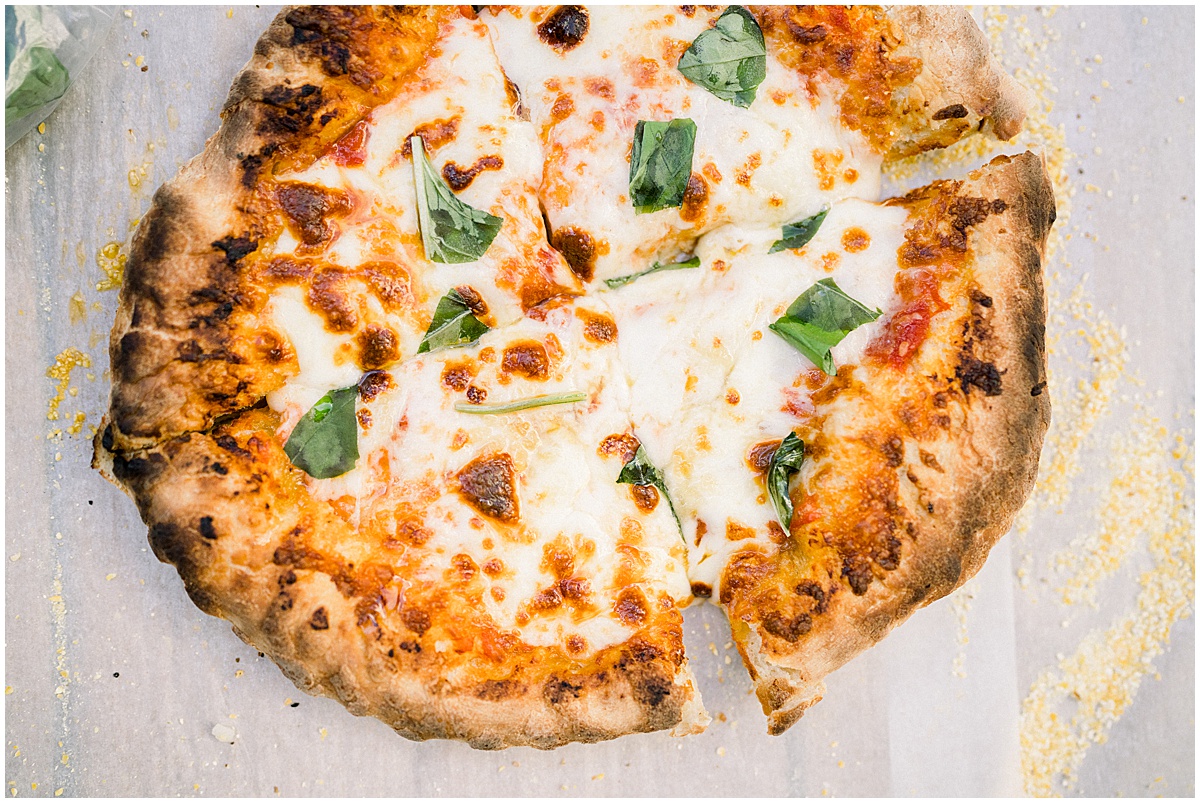 My husband, Stephen, puts all the effort into finding the best recipes, trying them (even if it takes 36+ hours of rising/kneading/making time from start to finish), and iterating before trying again. It's been a fun endeavor! And I make sure there's wine and Italian music each time of course!
The real game changer came when someone told us of a local market – Claros Italian Market – for sourcing authentic ingredients.
You walk in and it just FEELS like Italy!!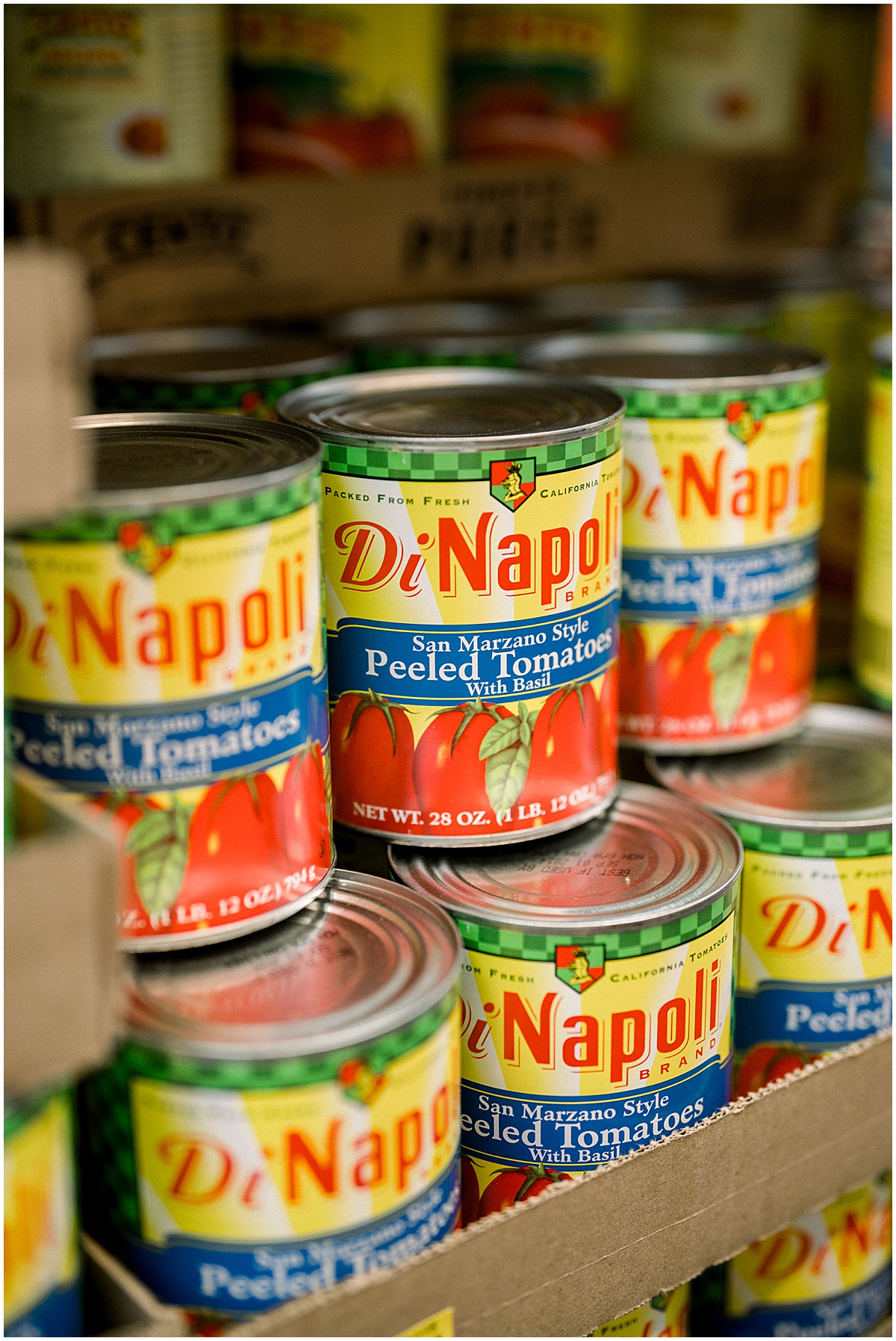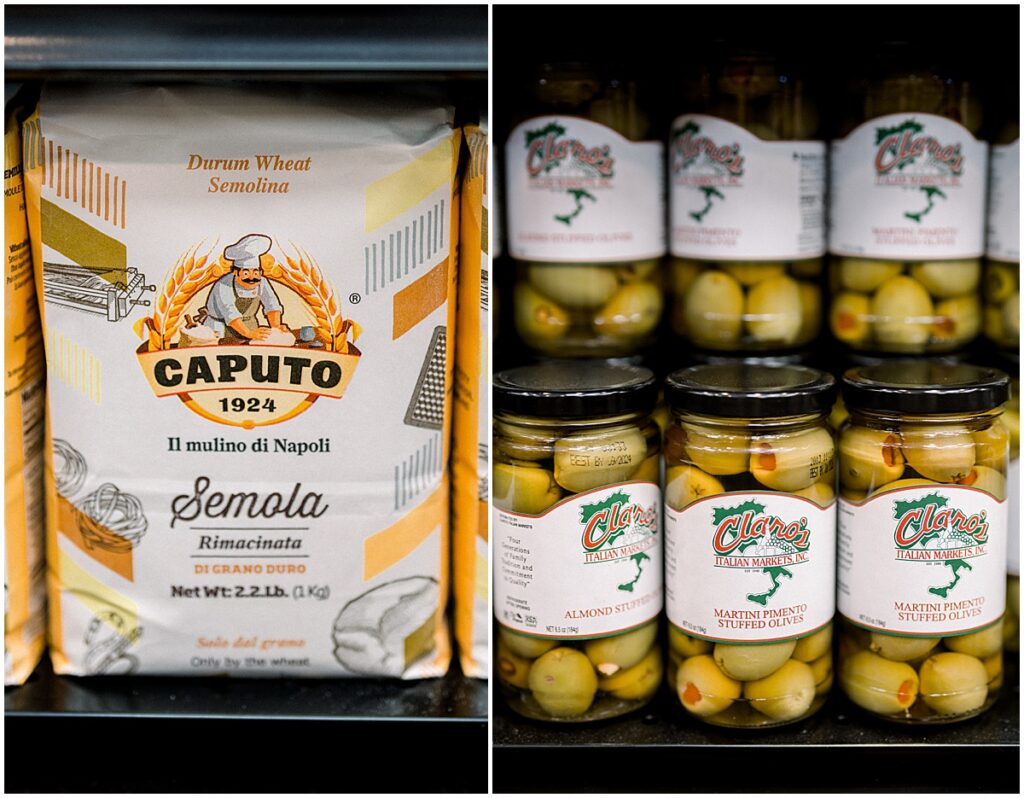 Our hearts skipped a beat when we realized they sold the perfect pizza dough in premade, handmade bags. The ingredients were already so similar to what Stephen had crafted on his own, but this made the ability to host pizza parties more doable and less-labor intensive without sacrificing quality. It was a win/win.
Since the dough discovery, we've had the pleasure of hosting our neighbors, community & friend groups, my parents, and even a few wedding friendors. I don't think either of us could have anticipated the joy of bringing people together, from all walks & backgrounds, over a good meal. The pizzas crisp up perfectly along the edges with those gorgeous chewy air pockets inside the crust.
So while we might always have our sights on counting down the days until we can go back to the promise land of Italy, we'll settle for these California summer nights.
With good friends, addictingly good pizza & plenty of wine.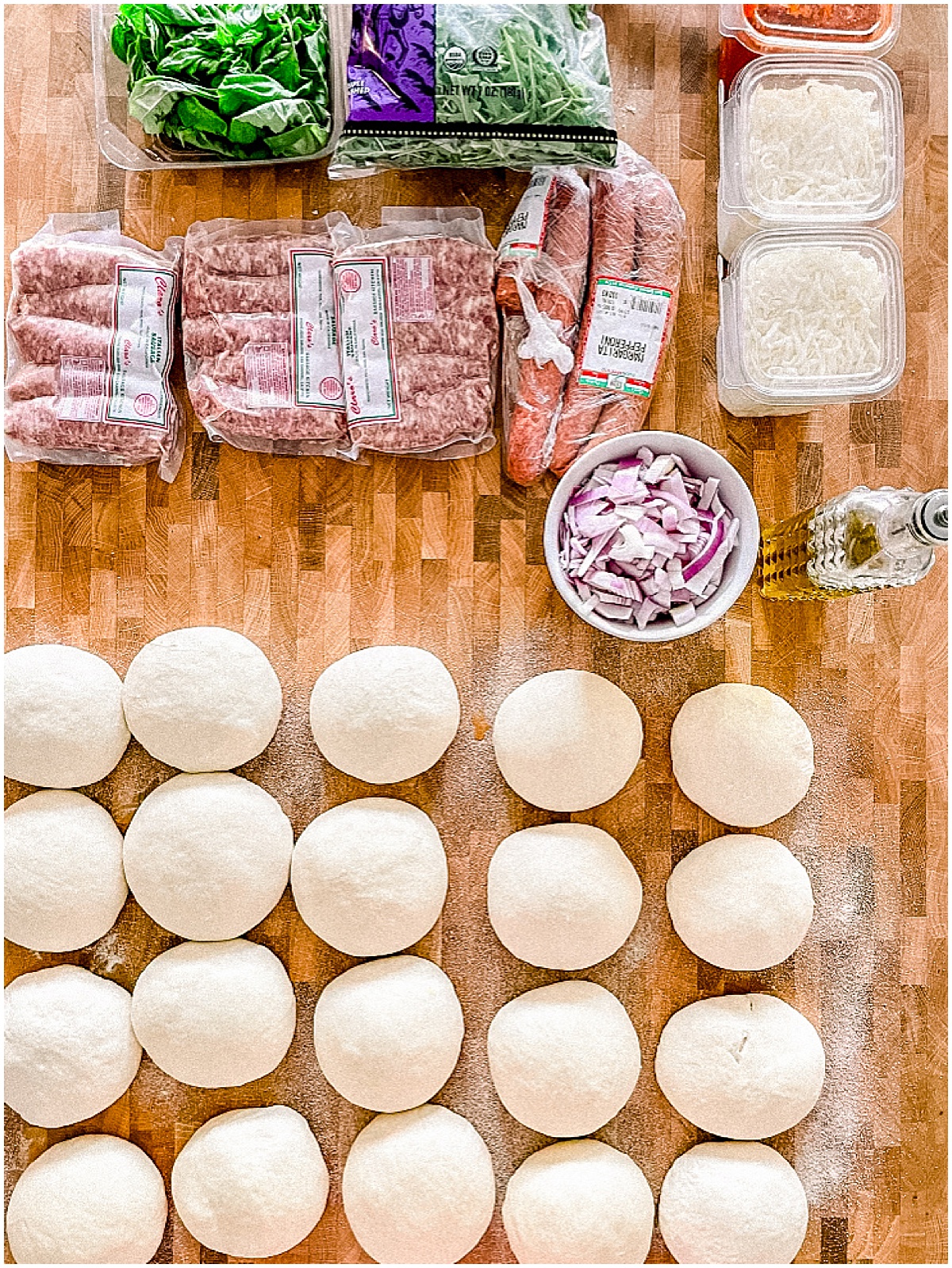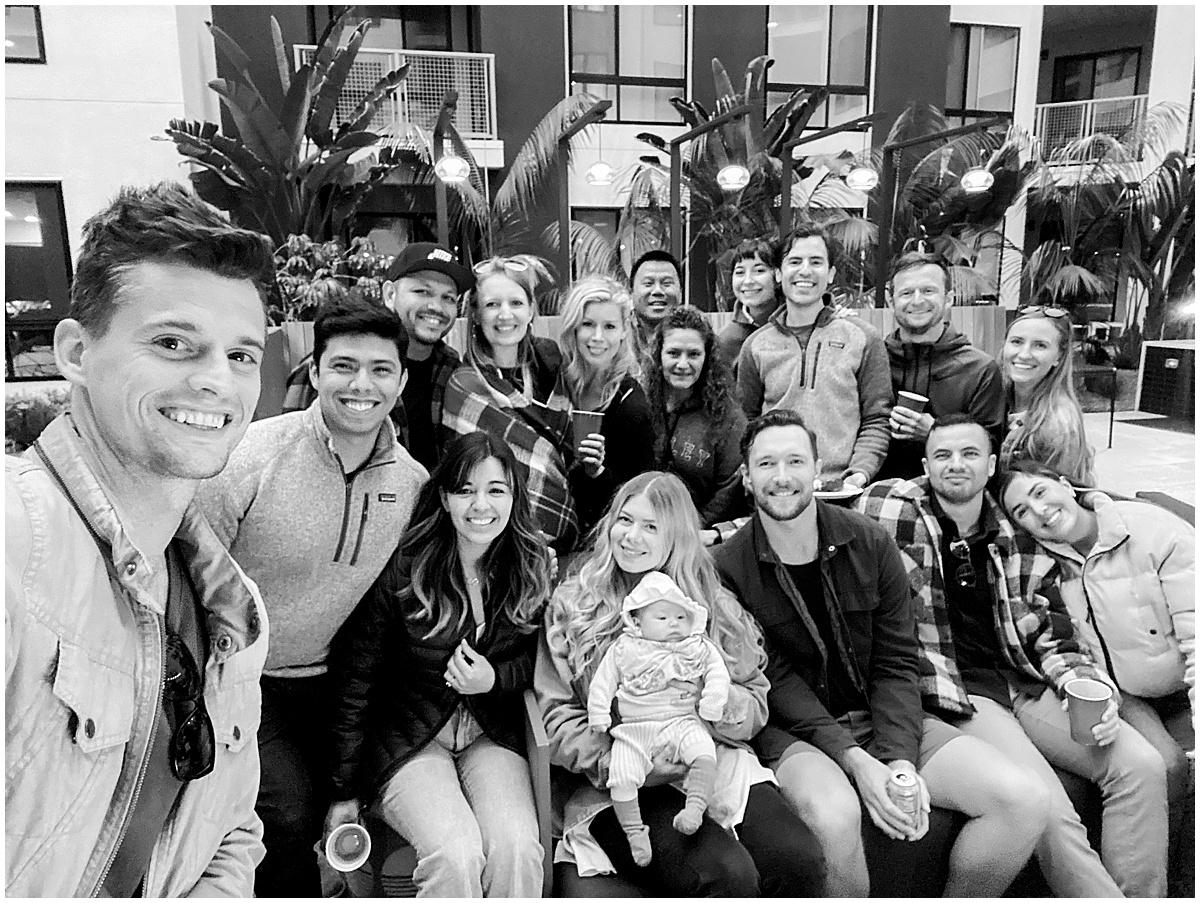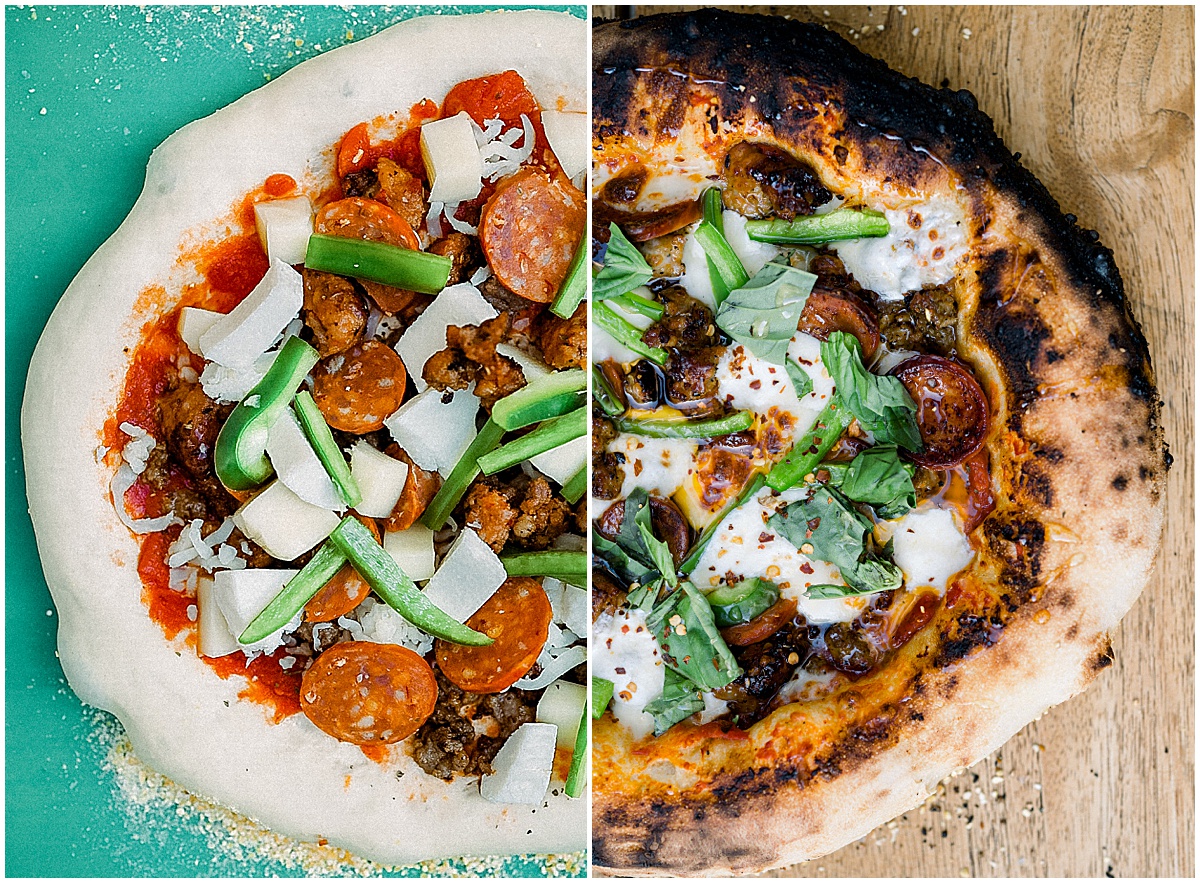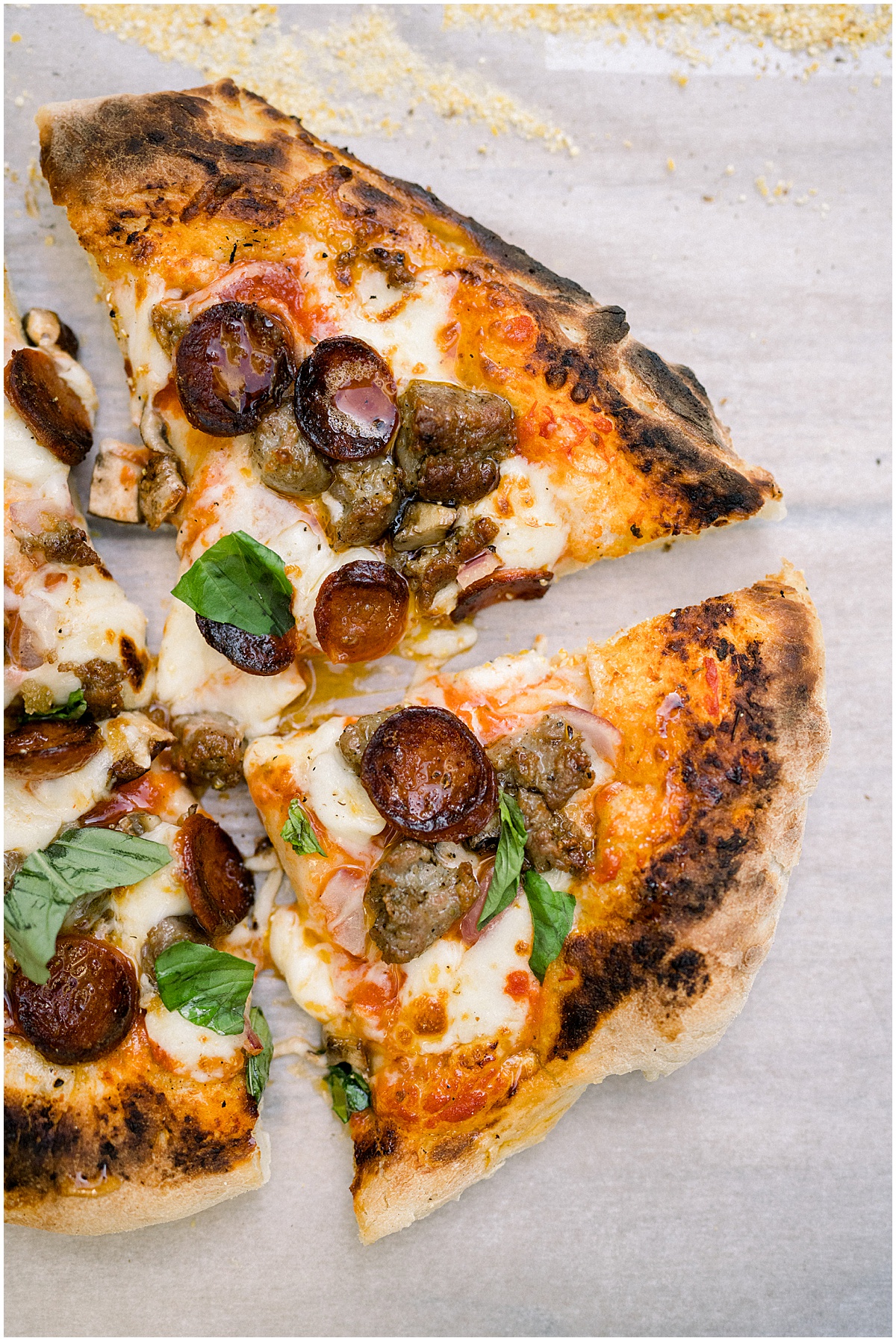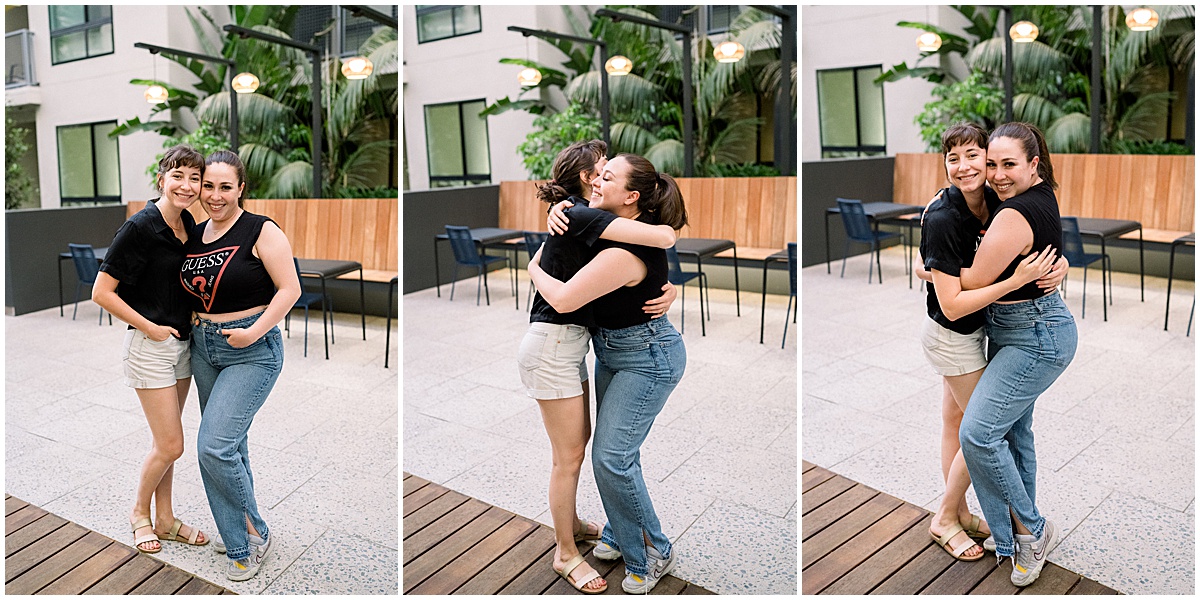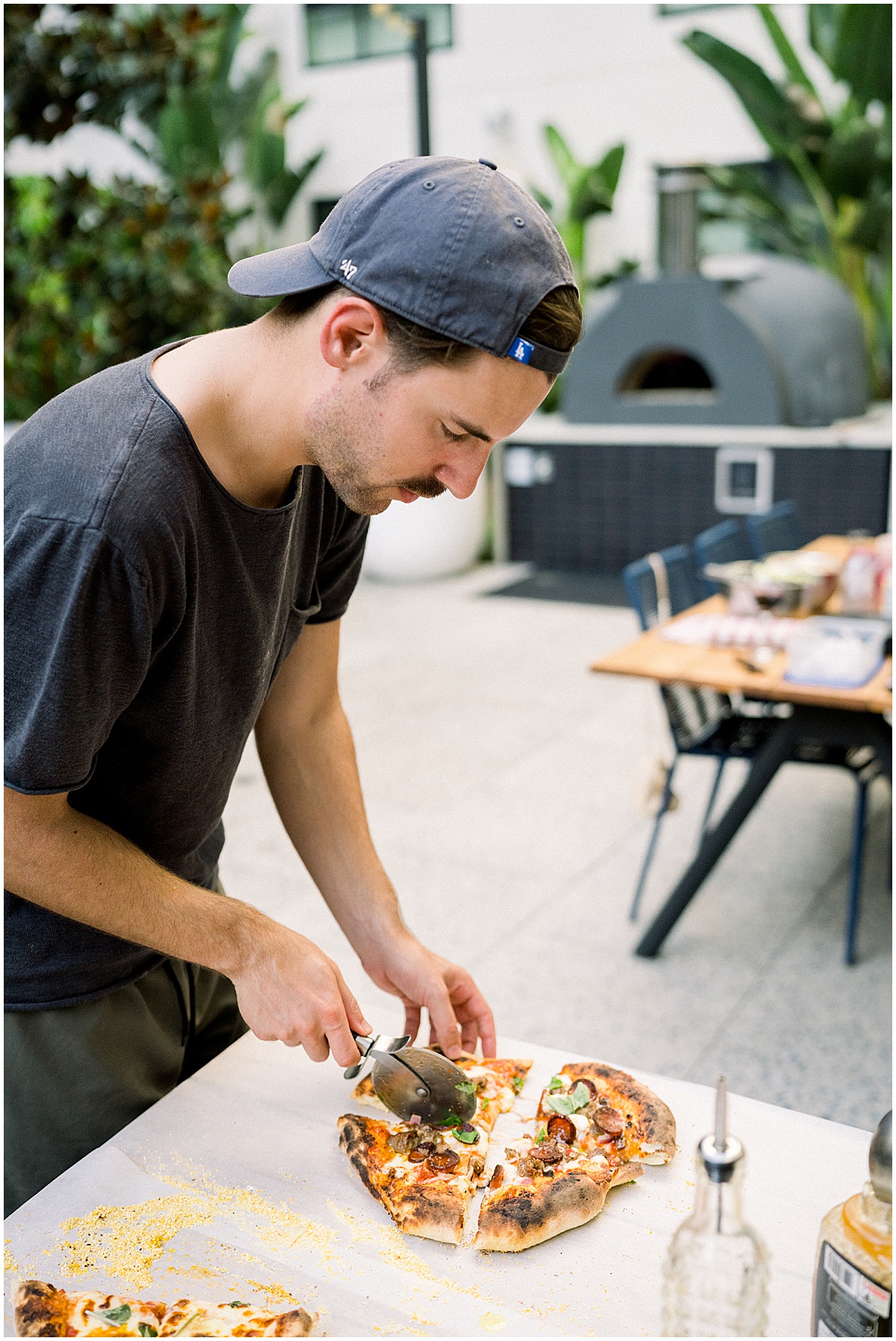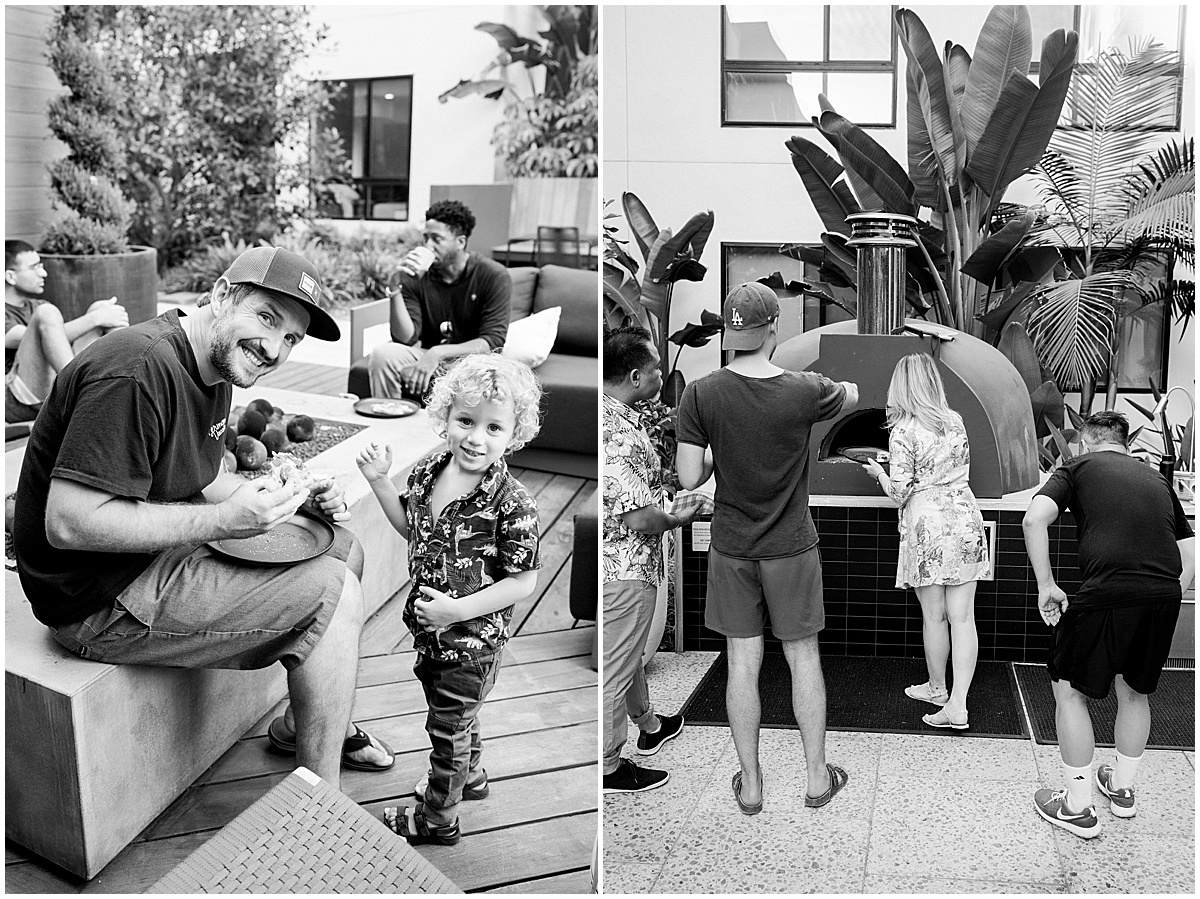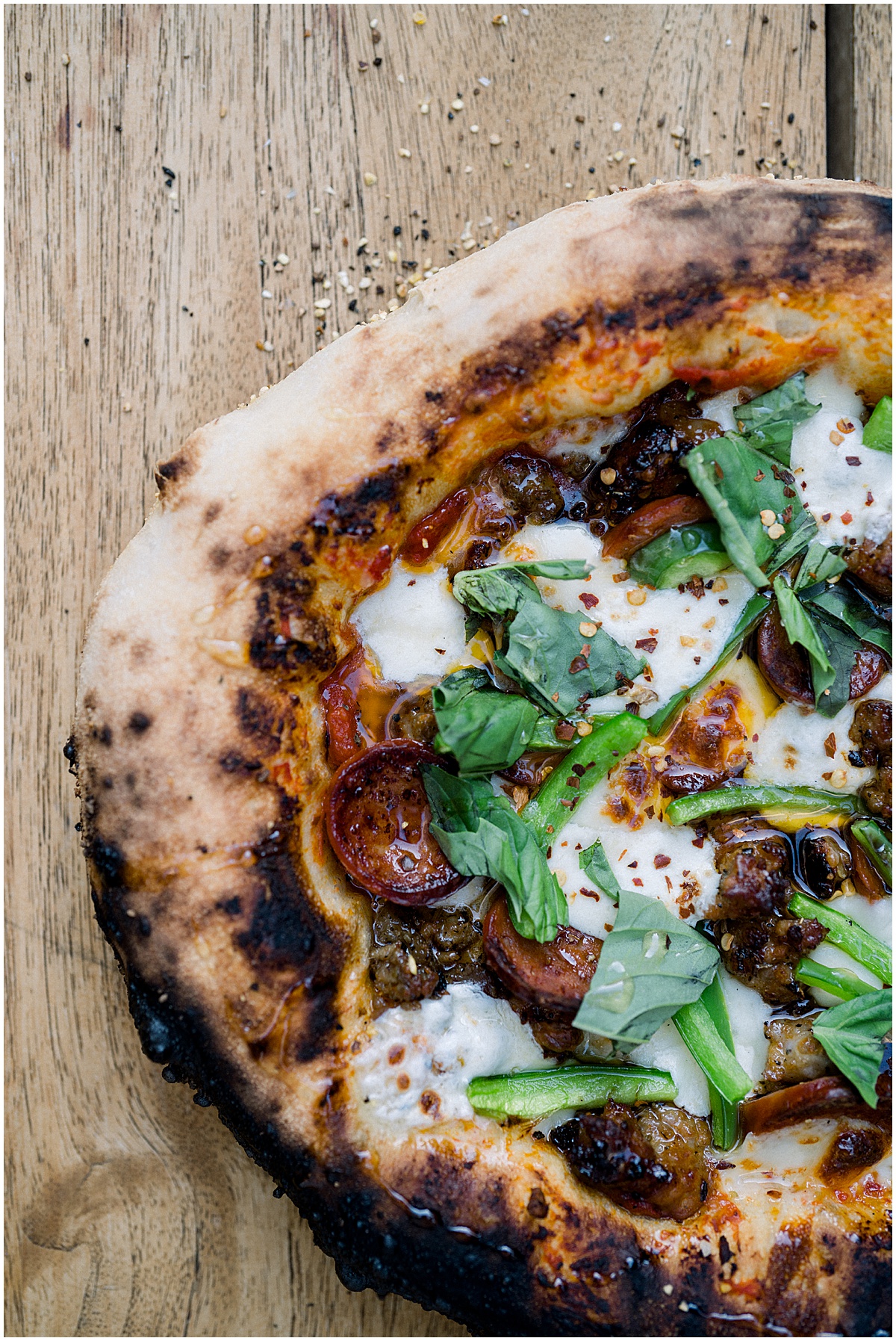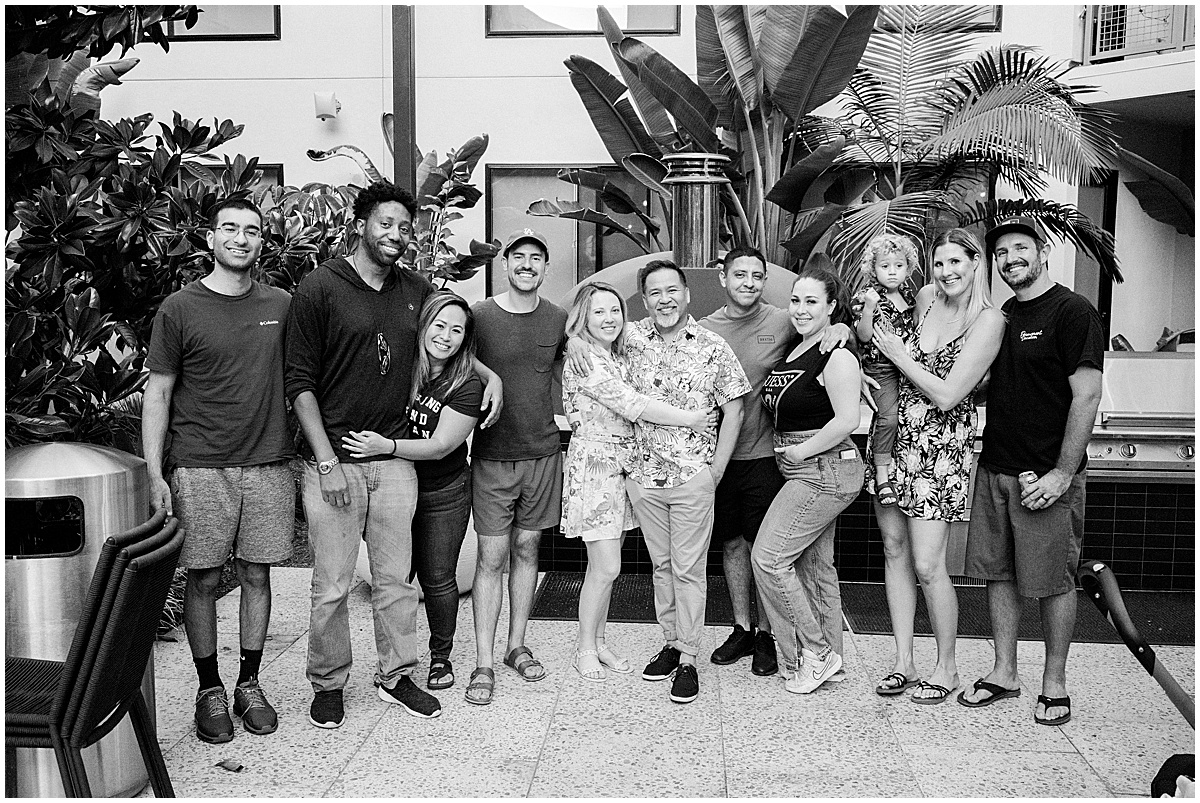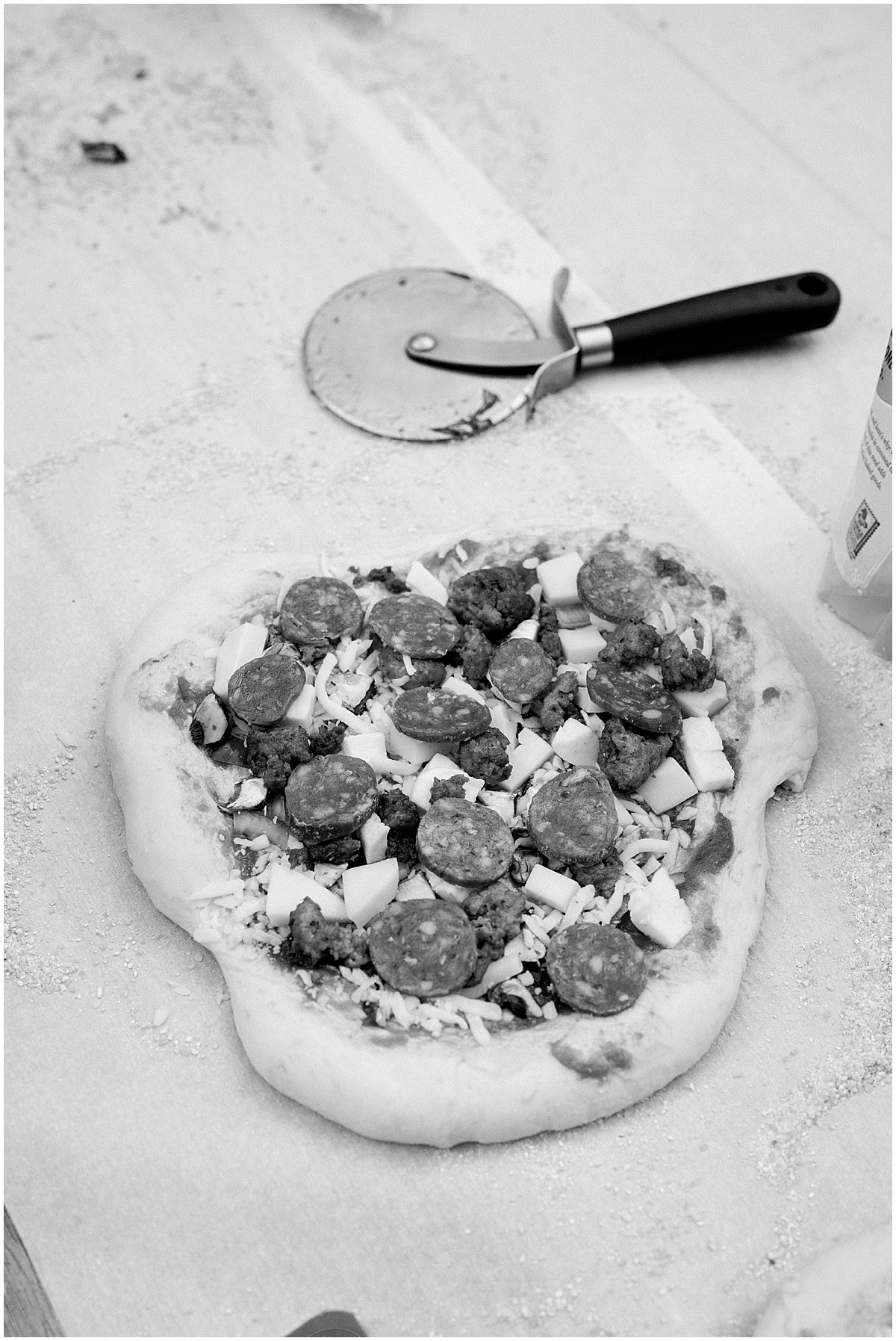 For resources on making your own pizza at home, we recommend watching a few videos from the pizza at home master, Vito Lacopelli, on Youtube, and enjoy the gorgeous Italian accent while you're at it. Purchasing a quality 00 flour is key to perfecting the consistency of the dough along with using coarse cornmeal on the bottom (so it slides off your spatula and also doesn't stick to the brick oven) + a drizzle of wild honey and fresh basil to garnish.
Ciao!
–Tara M
TARA IS AN AWARD-WINNING PHOTOGRAPHER SERVING LUXURY WEDDINGS & COUPLES IN SOUTHERN CALIFORNIA & WANDERLUST DESTINATIONS.