I believe that genuine photographs don't just happen.
They take a relationship-centered approach, vulnerability, & trust.
Mariah & Raul have been open and transparent in their feelings, hopes, & stressors from the beginning. And that's made for a truly honest & carefree relationship throughout the engagement journey together. From our first wedding photography phone call and sharing coffee over zoom, to enjoying the incredible sunset on the cliffsides of Palos Verdes (just outside of Los Angeles) for their engagement session, getting to know Mariah & Raul these past 10 months have been incredible!
We connected through their friends, Matt & Vanessa (you may remember their New York wedding), and you can say that the rest is history!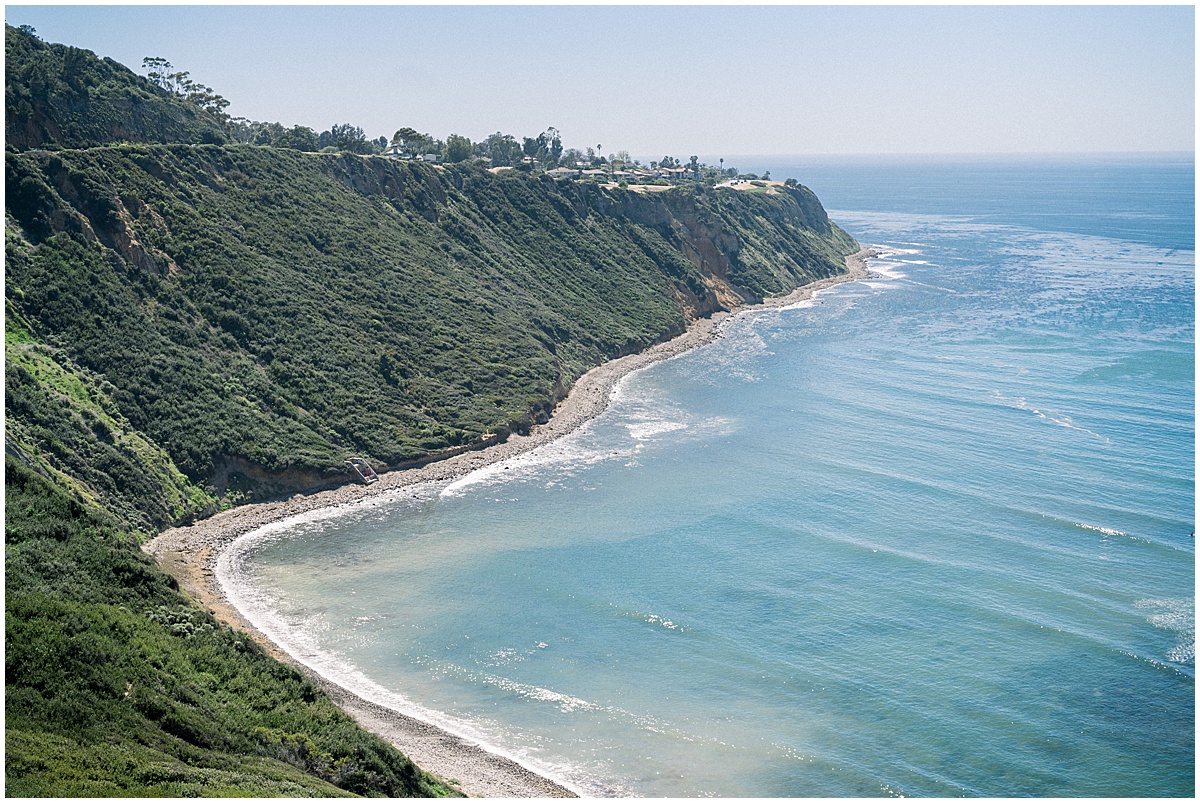 THE ENGAGEMENT EXPERIENCE: STYLE & SOCAL LOCATION COLLABORATION
Whether you have a personal bridal stylist (always loving Gabrielle Hurwitz's stylings) or are fashion-savvy yourself, choosing outfits for your engagement session is part of the fun.
For Mariah & Raul, it was a delight to personally create & collaborate with them on a custom wardrobe style guide. We knew we wanted to take a classic approach while still remaining down-to-earth in styling choices. And ensure that their fun, bold personalities were represented in each outfit selection as well.
And because they've fallen in love in Southern California, they wanted to end the evening at a location with those iconic coastal views at sunset. Aka: the perfect combination.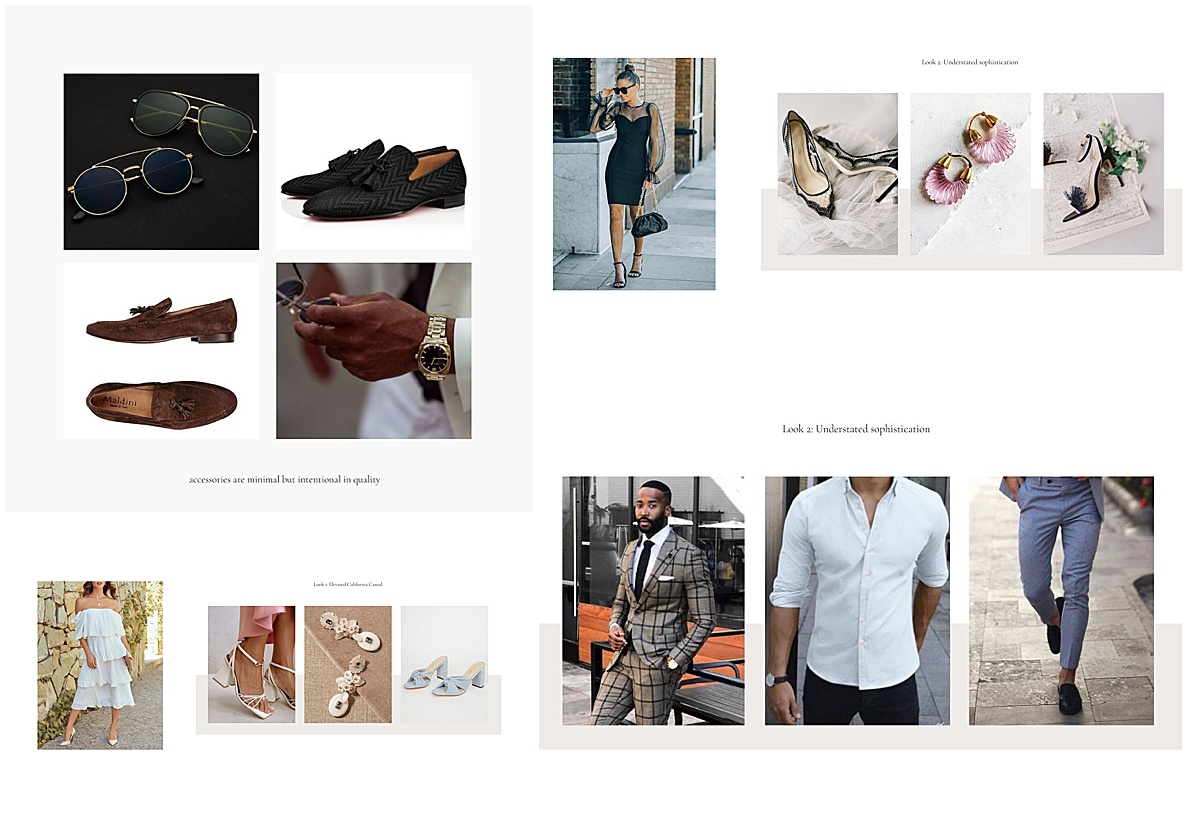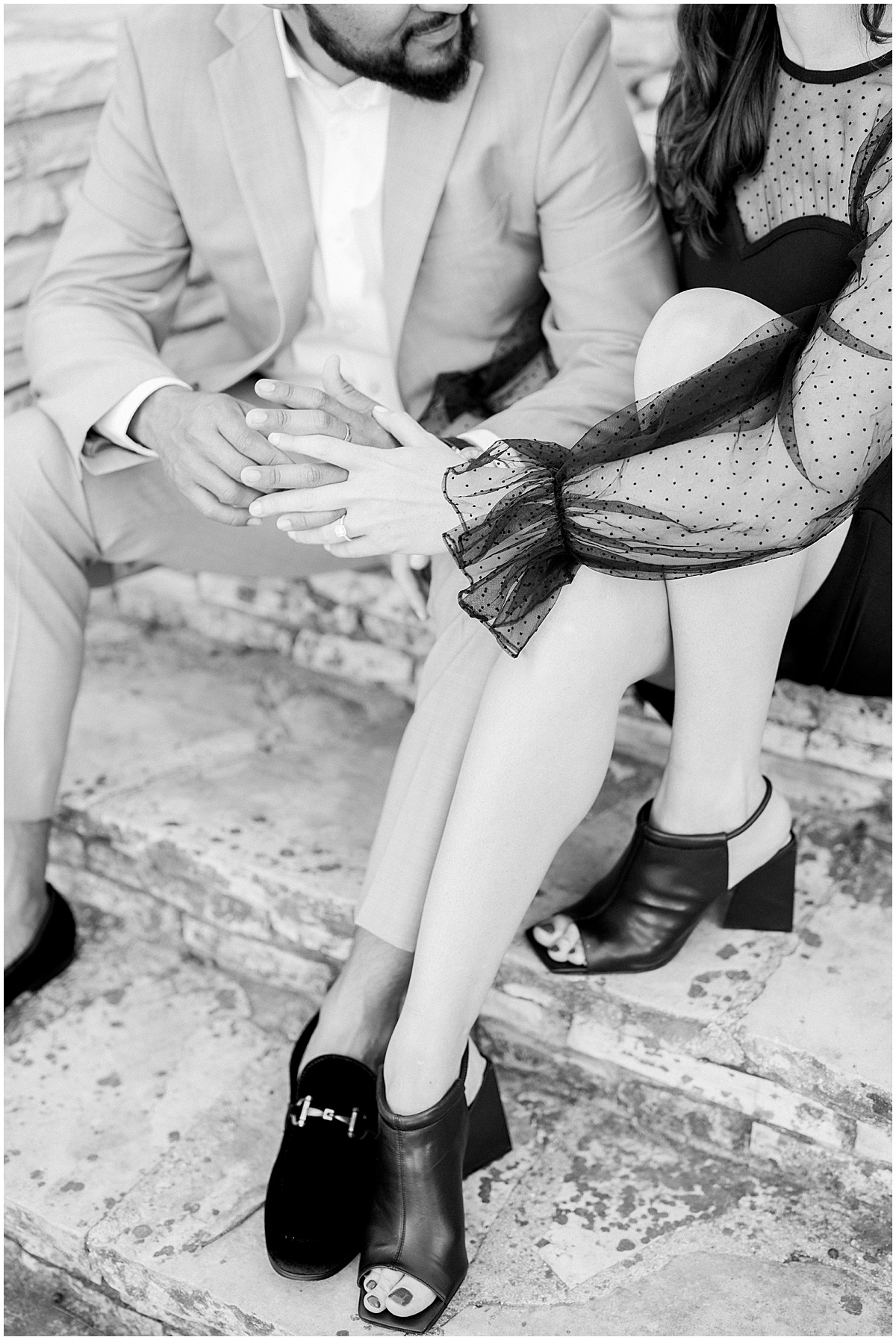 THE ENGAGEMENT EXPERIENCE: THE SHOOT IN PALOS VERDES, CALIFORNIA
Nestled just a few blocks from the sweeping views of the Pacific is a little nook of a town in Palos Verdes, California. From the landscaping of nearby businesses and historic architecture from the iconic days of Hollywood, Malaga Cove Plaza is nothing short of idyllic. Gardens & wild peacocks grace the outskirts of the plaza and all you can hear is the bubbling of nearby fountains.
We began our photography session a few blocks from the main area and worked our way down, stopping along the way for the variety of expansive tree-lined streets, cute alleys, & shade in the nearby, quaint public park.
For sunset, we drove to the coast and drank in the sunset & breeze for the rest of the evening together. It was truly set apart, intimate & breathtaking.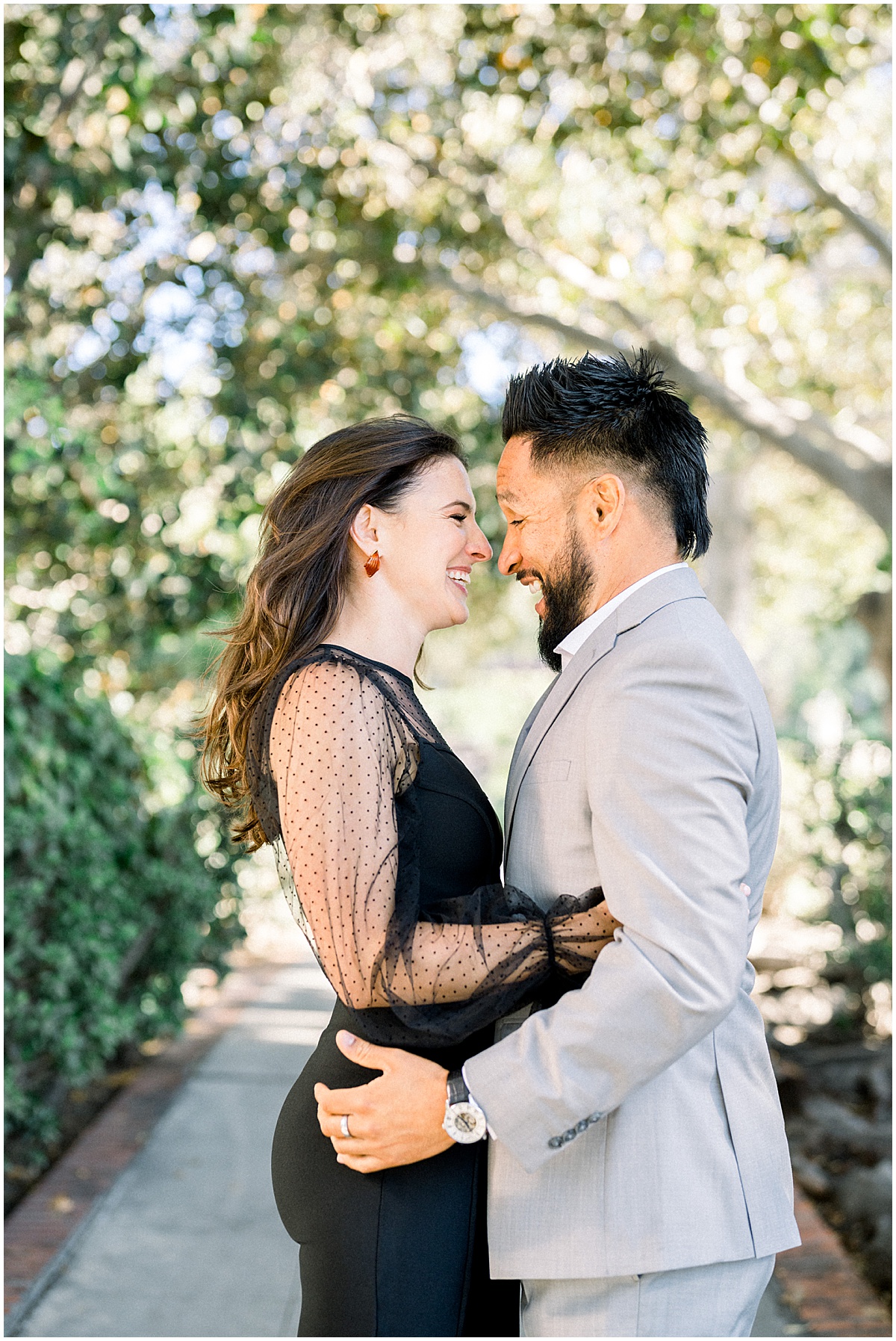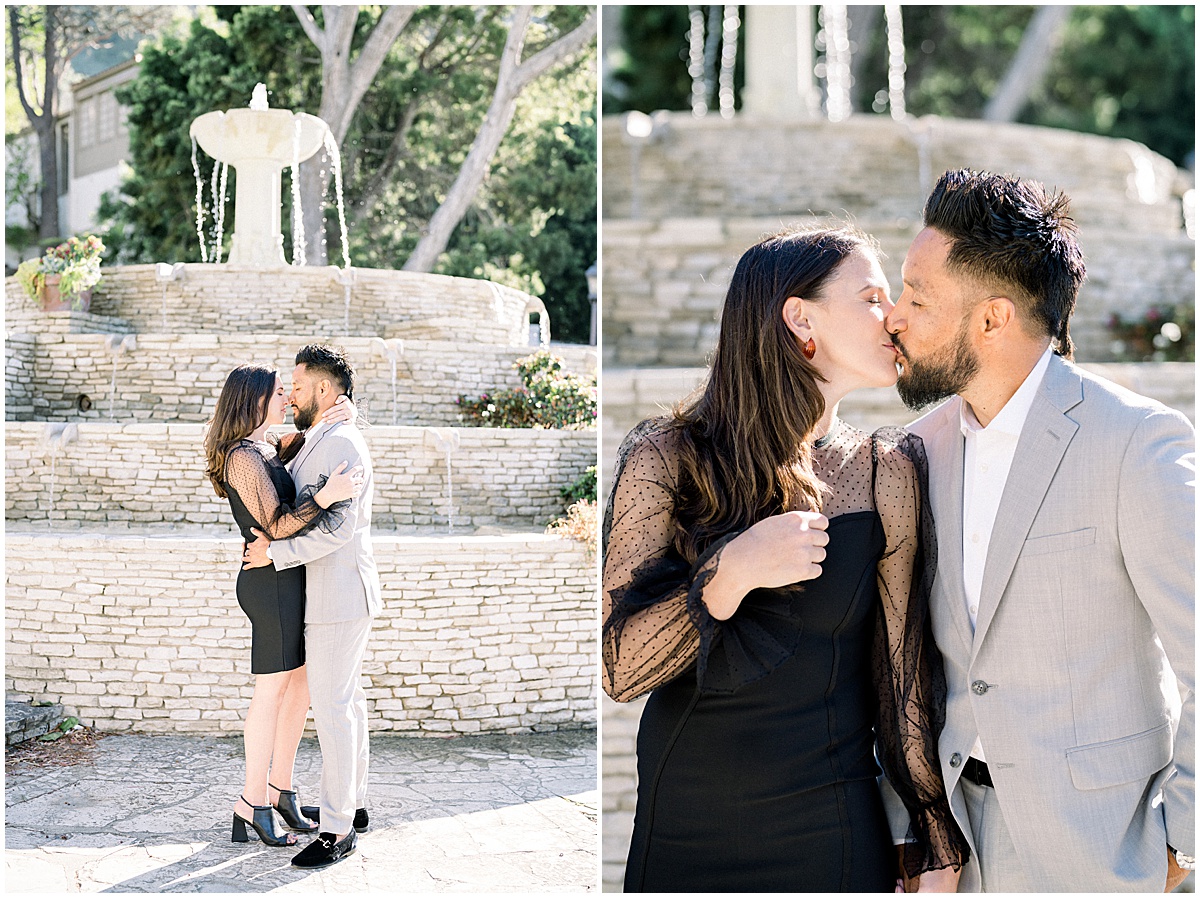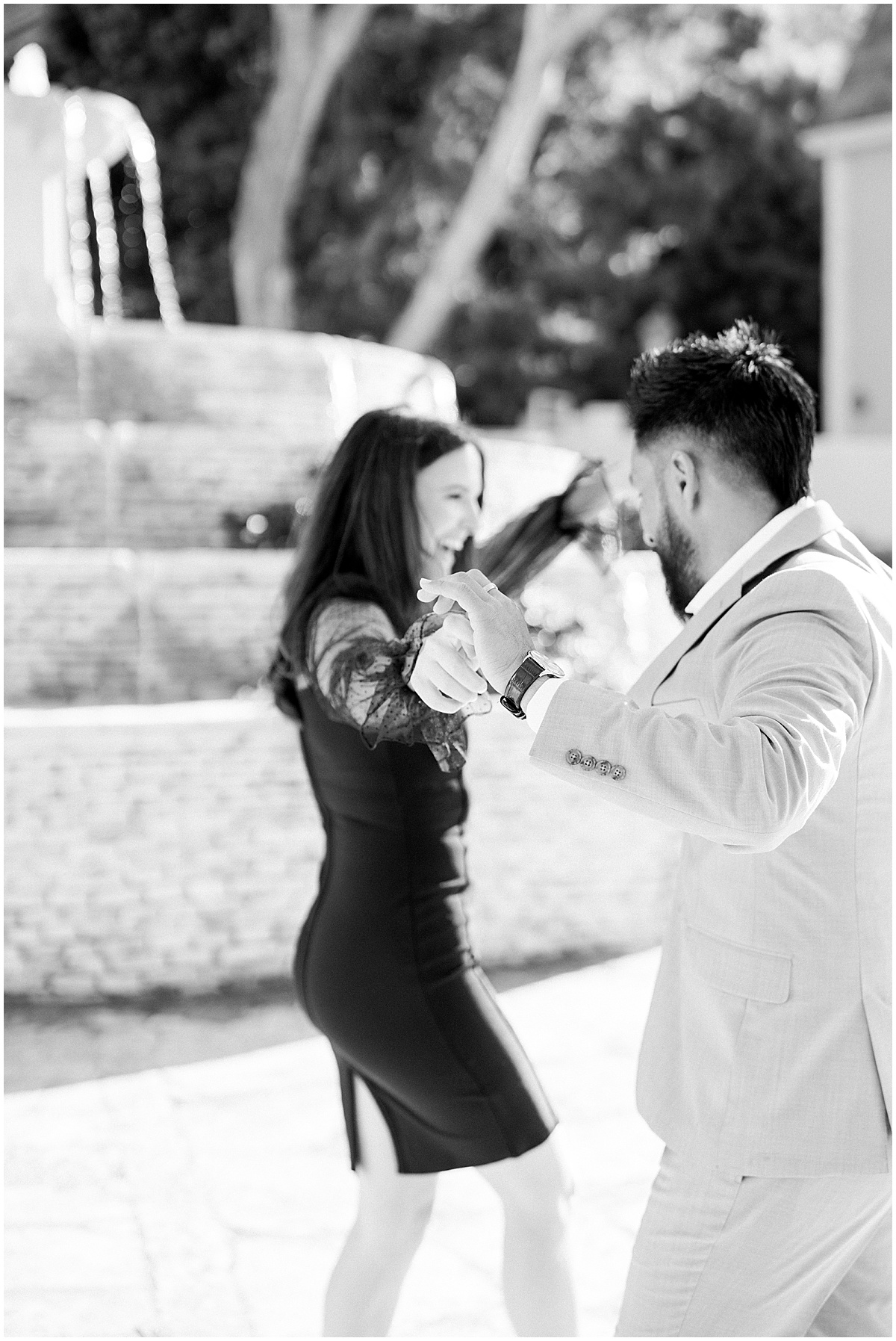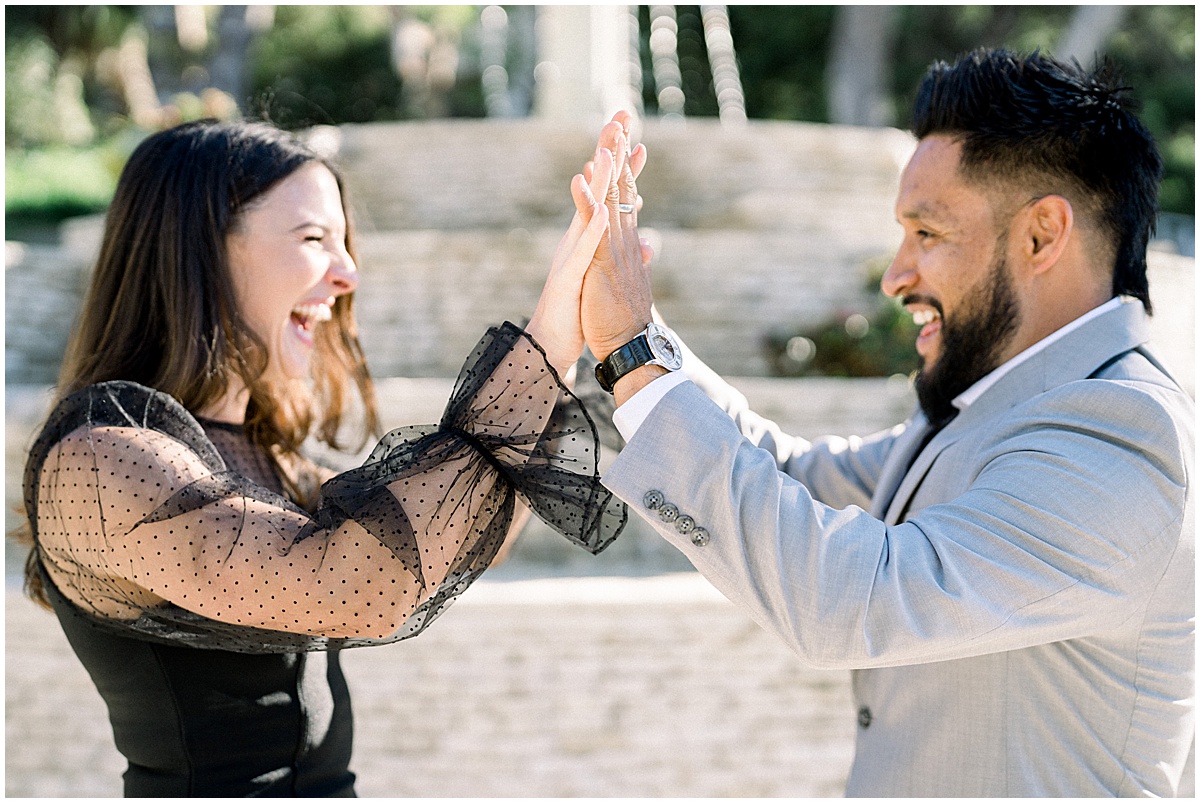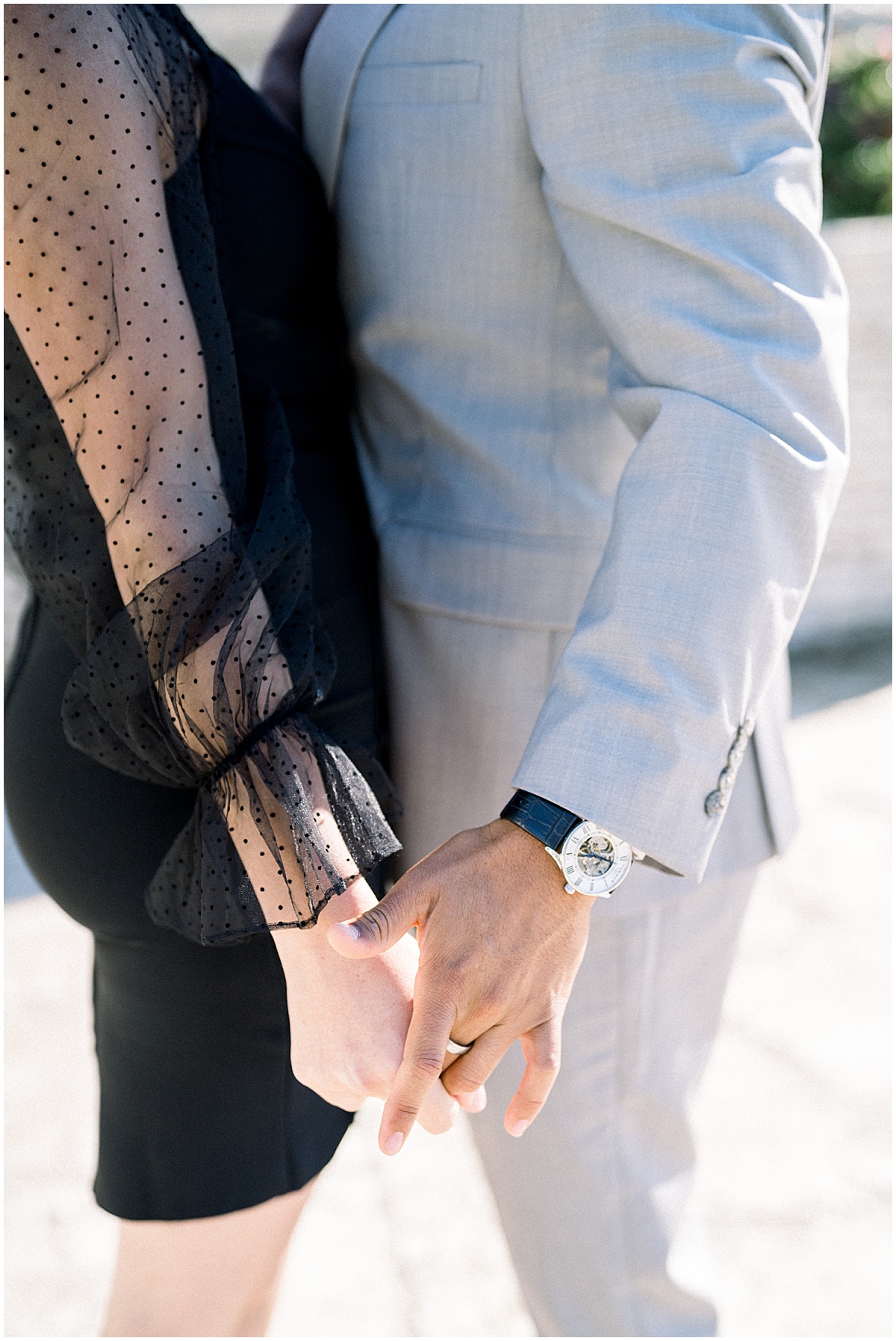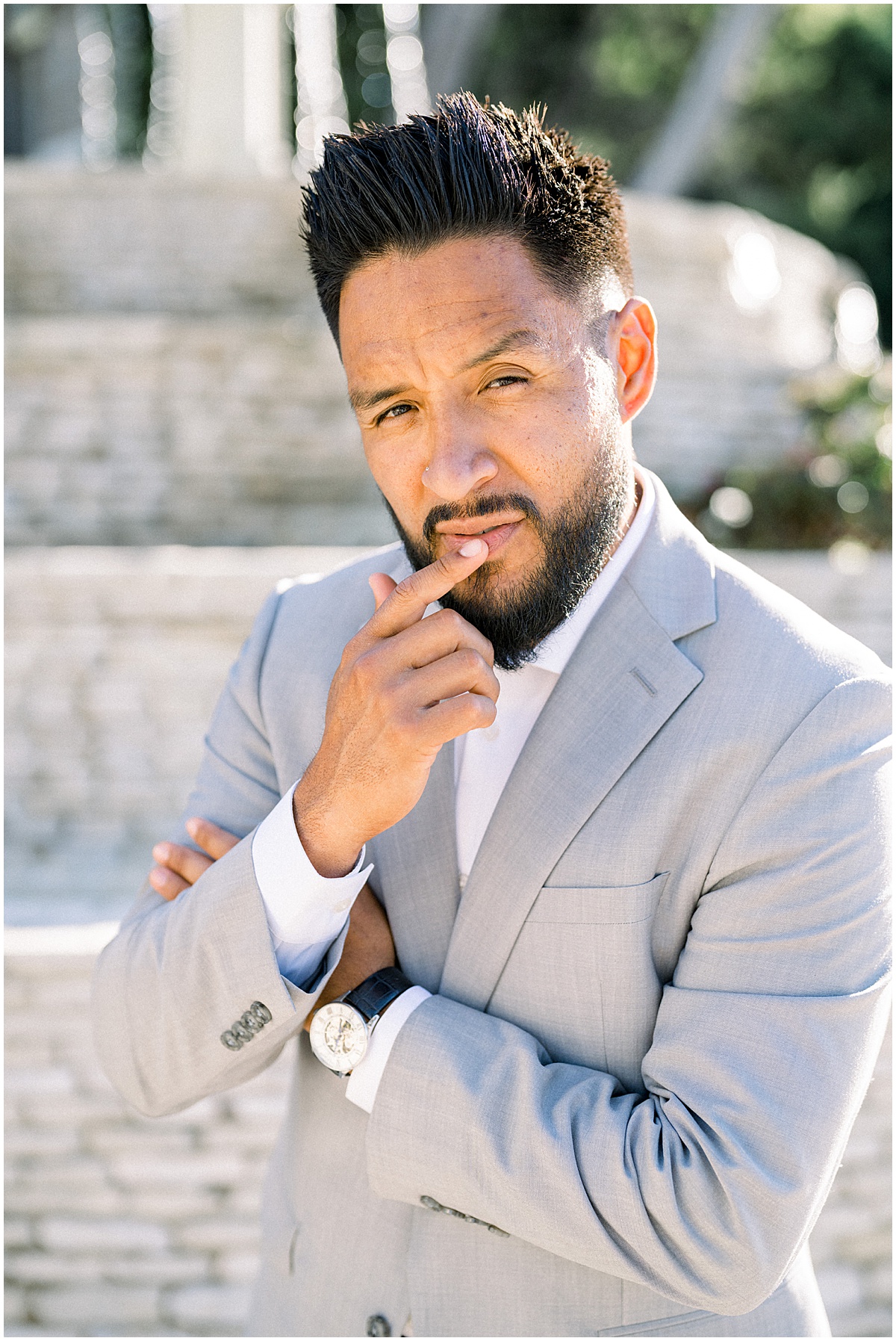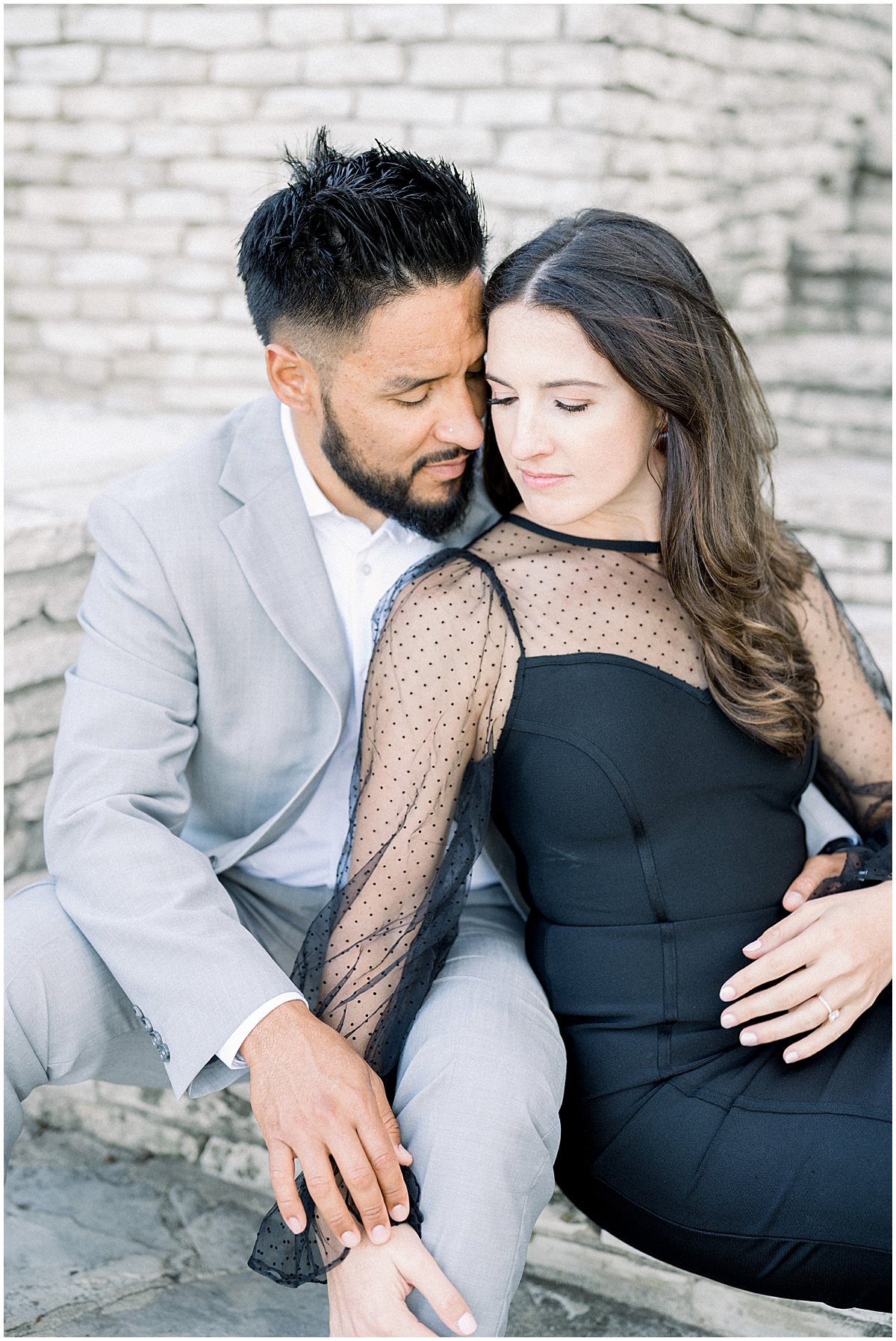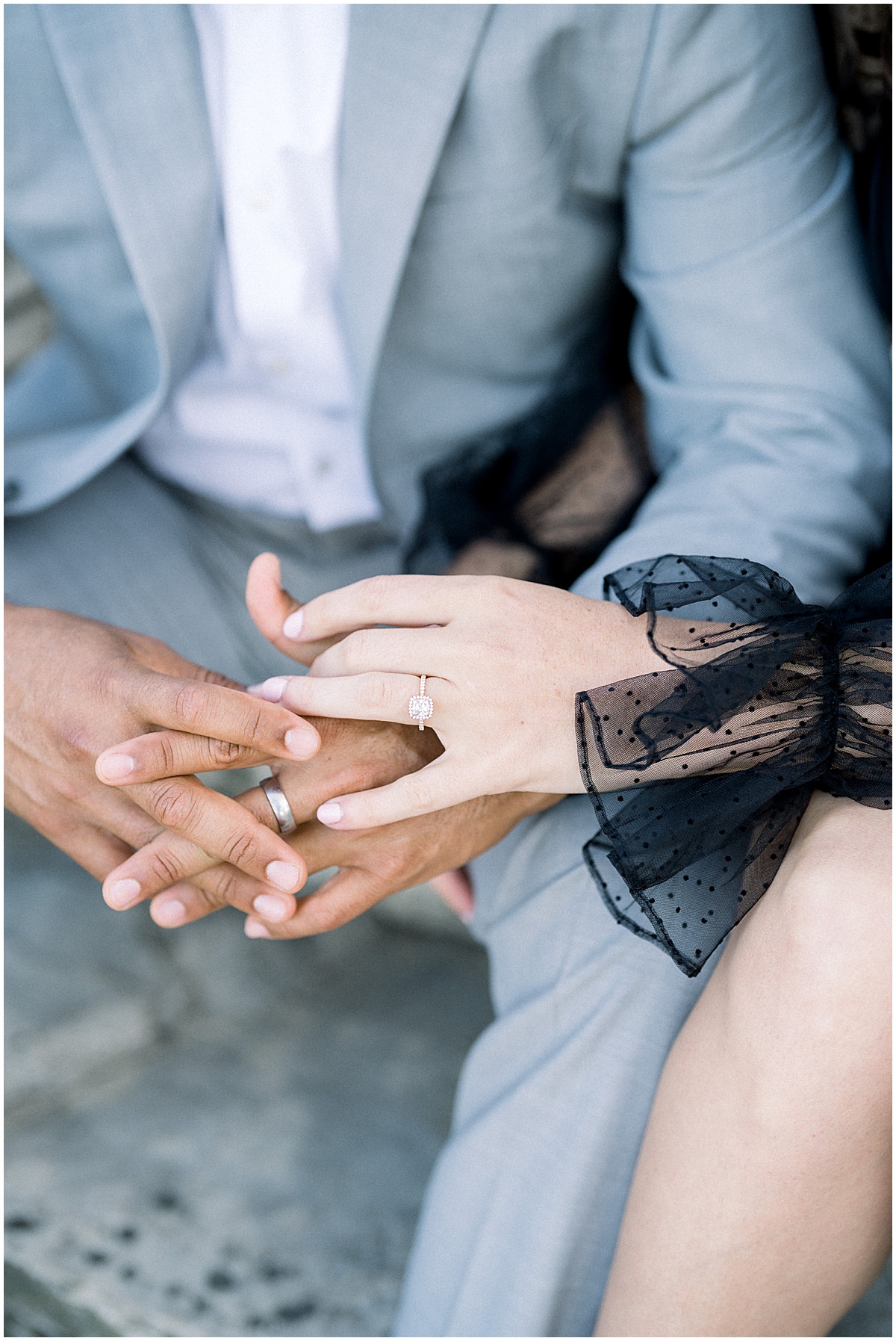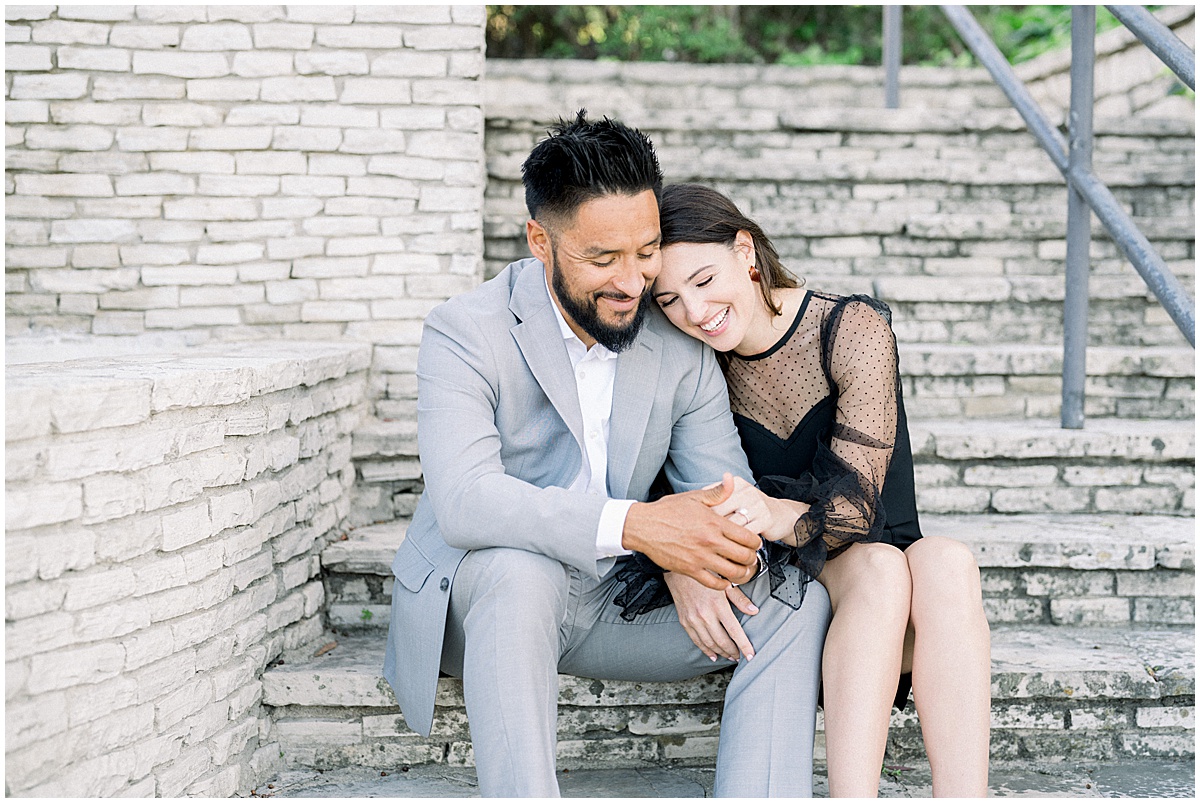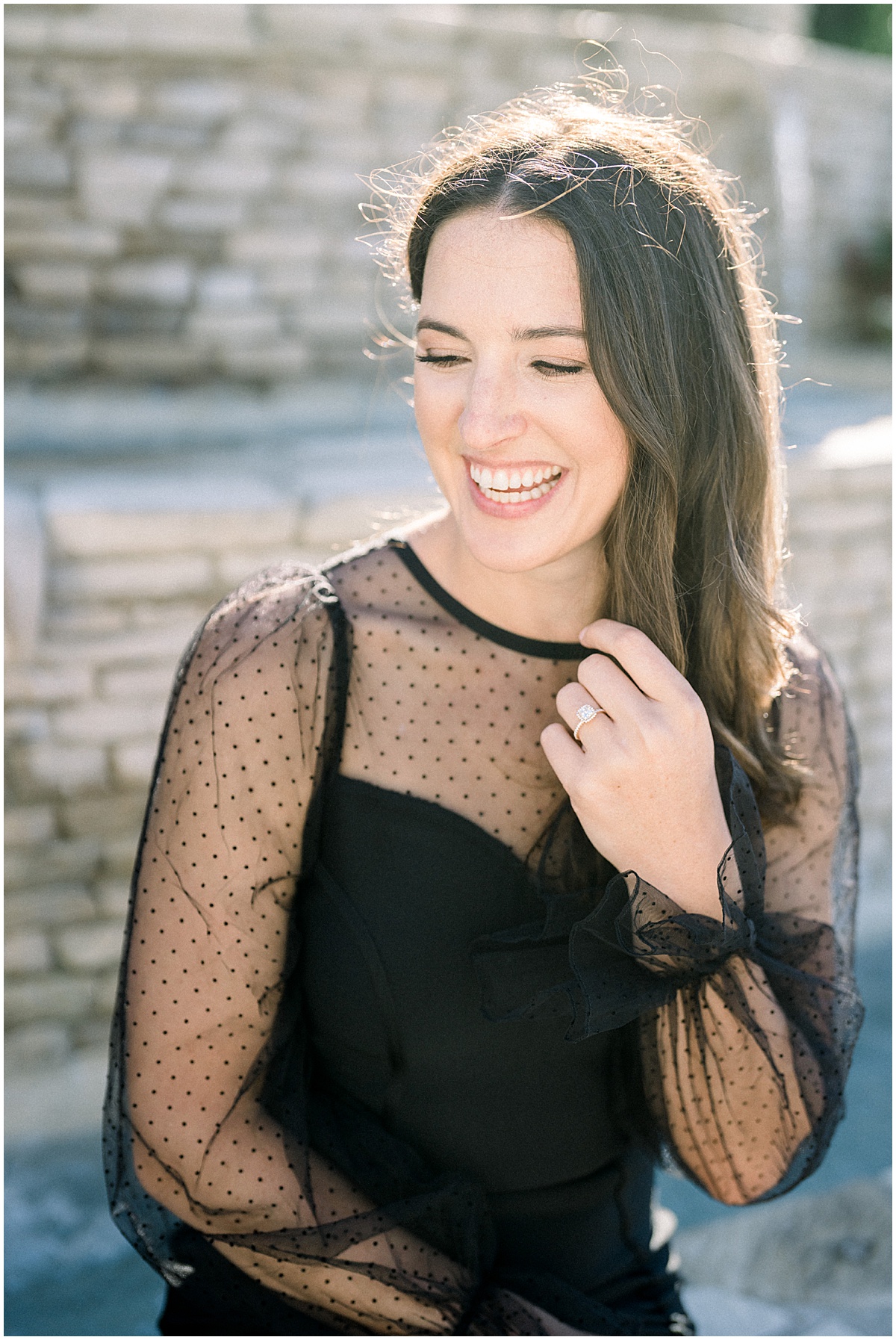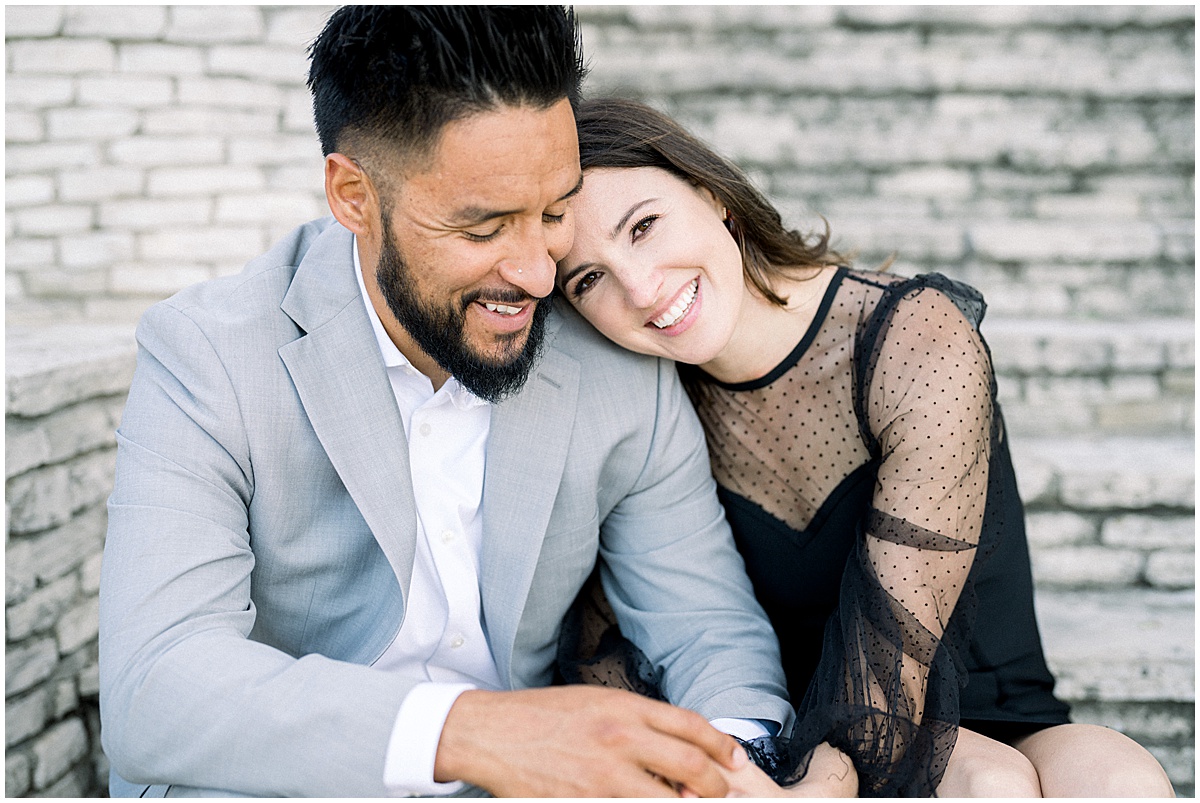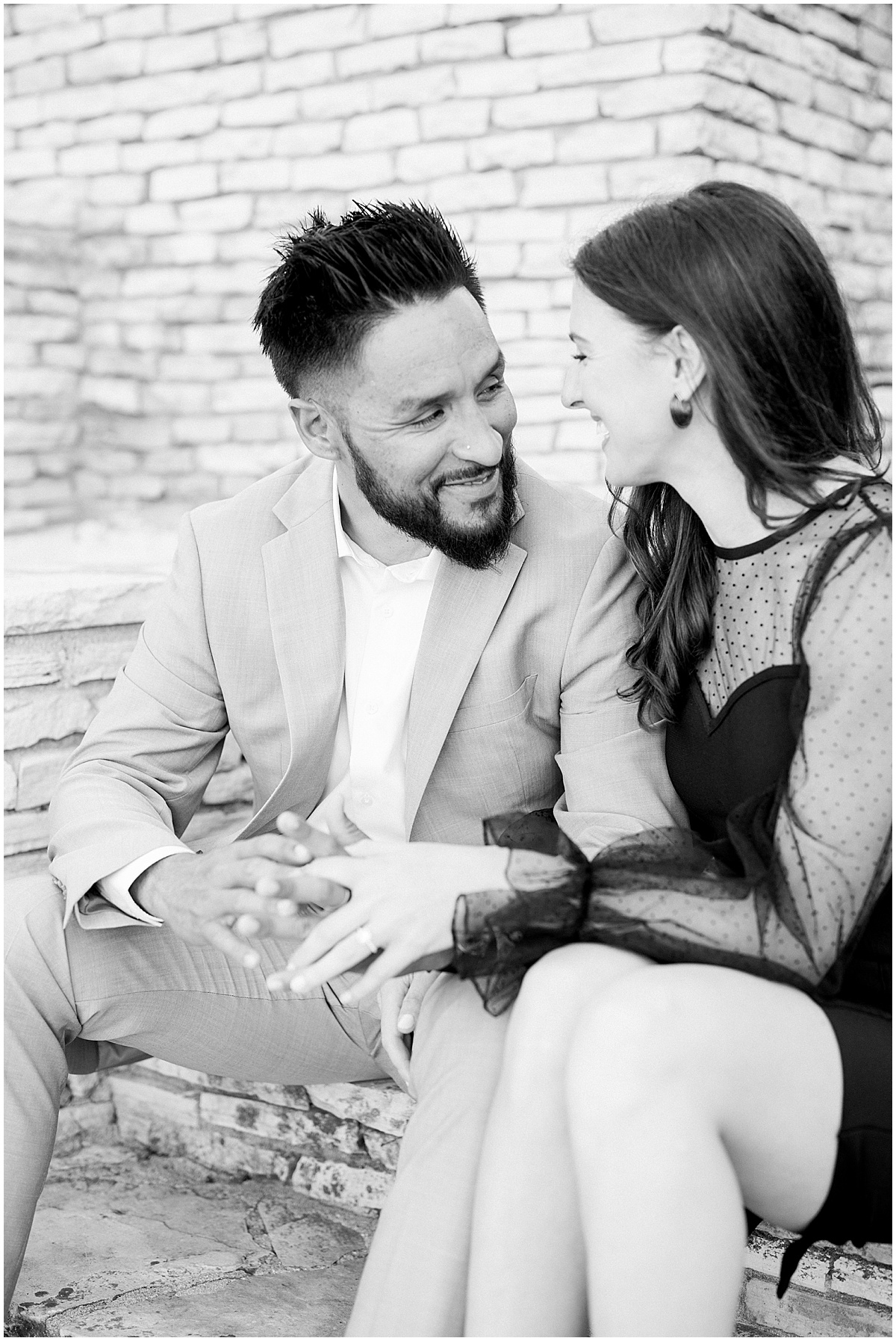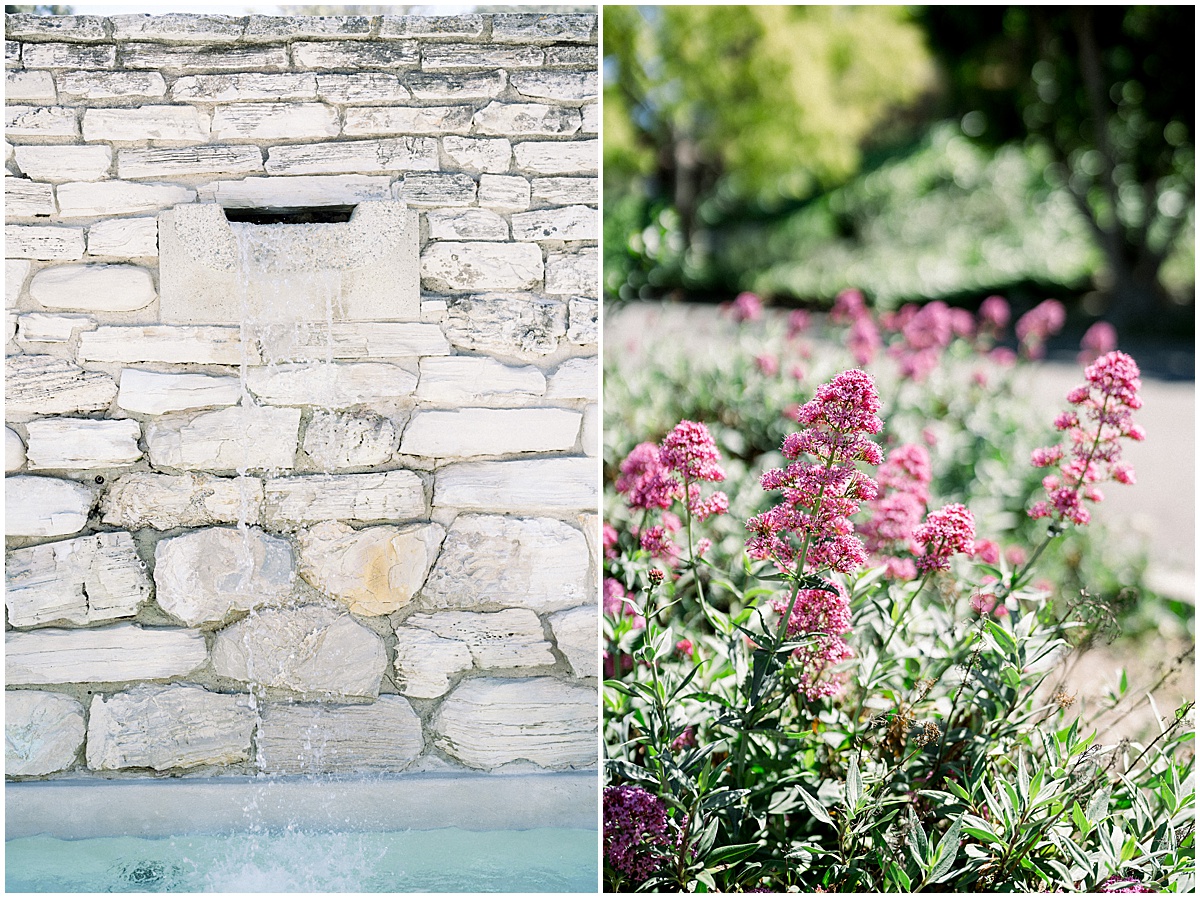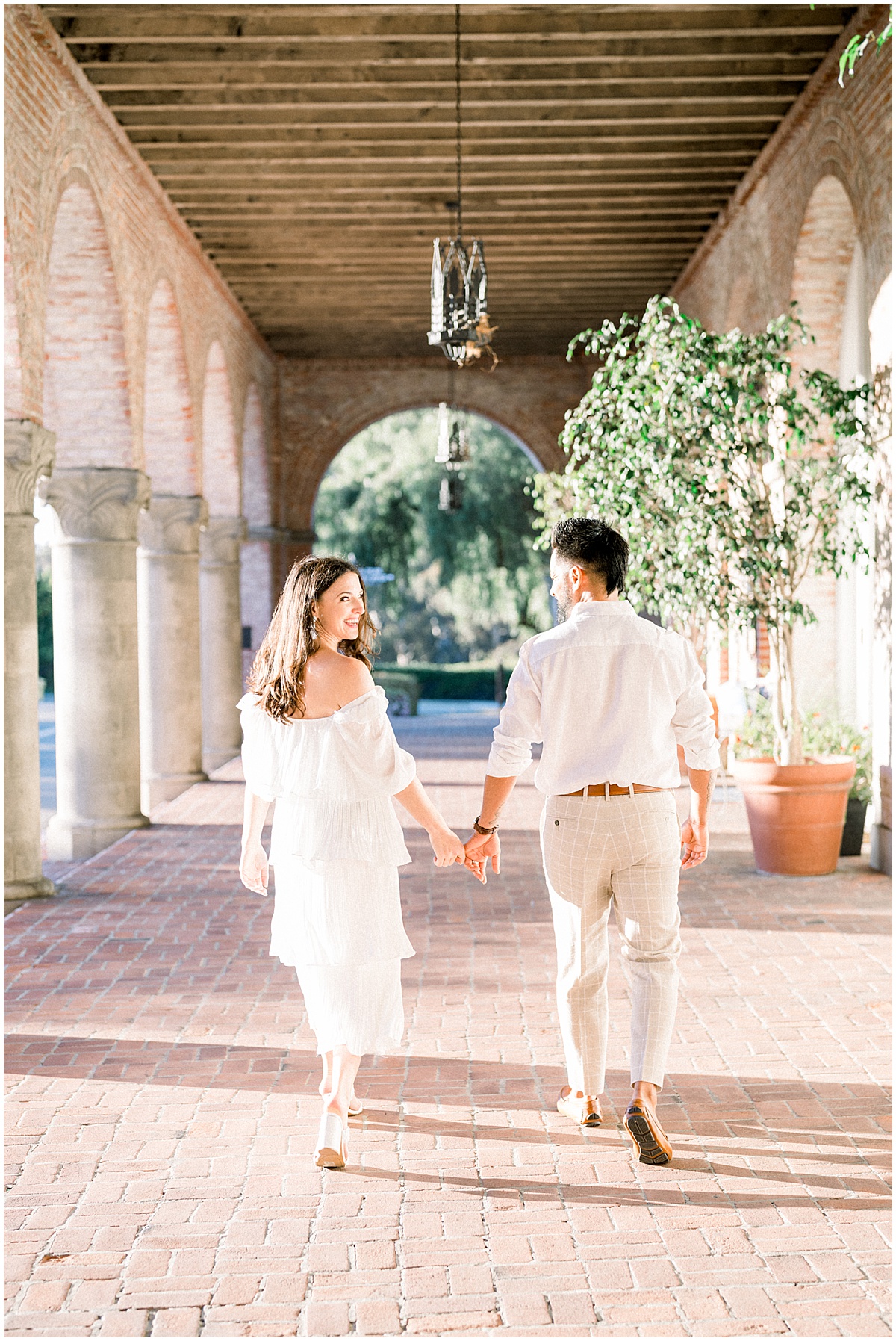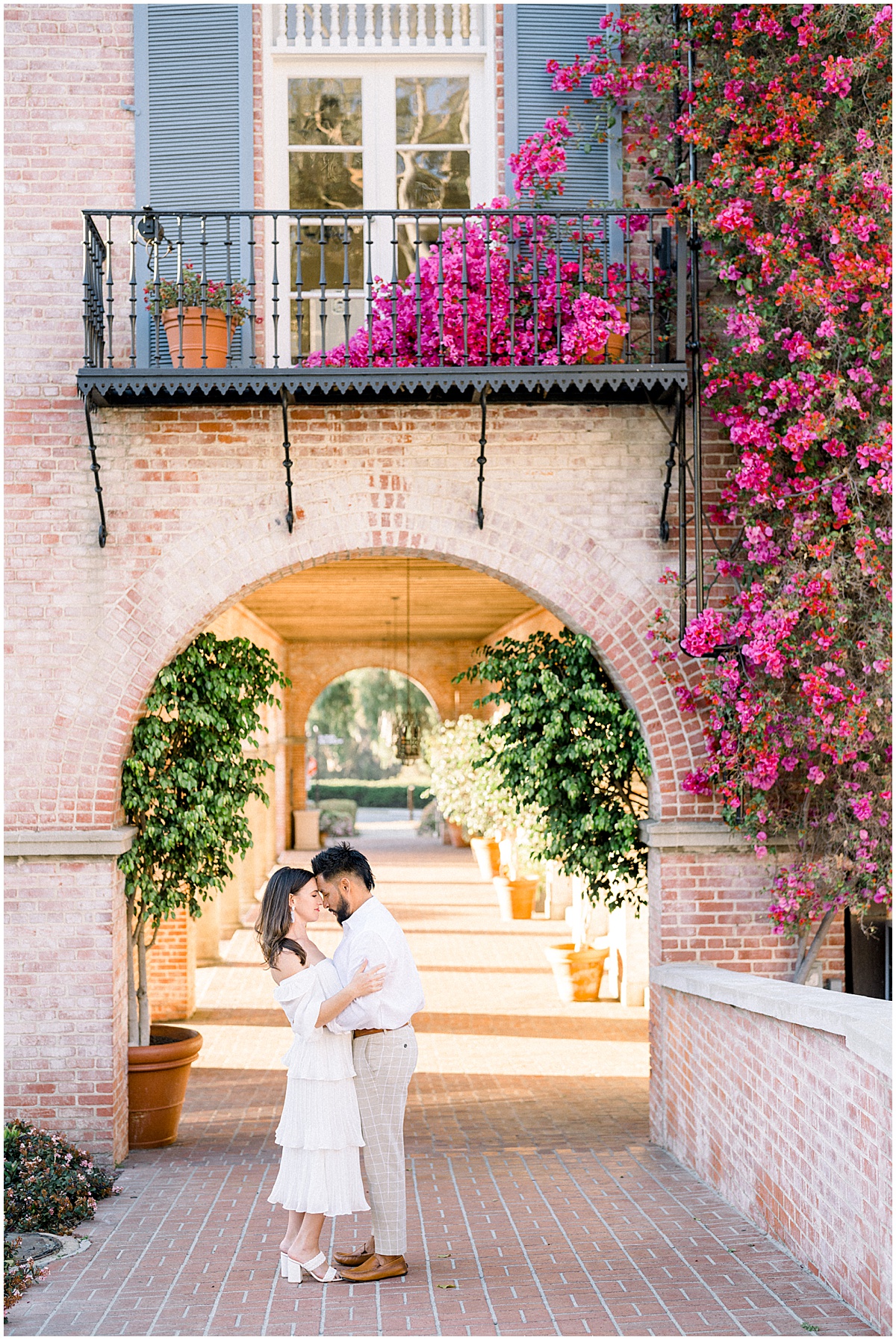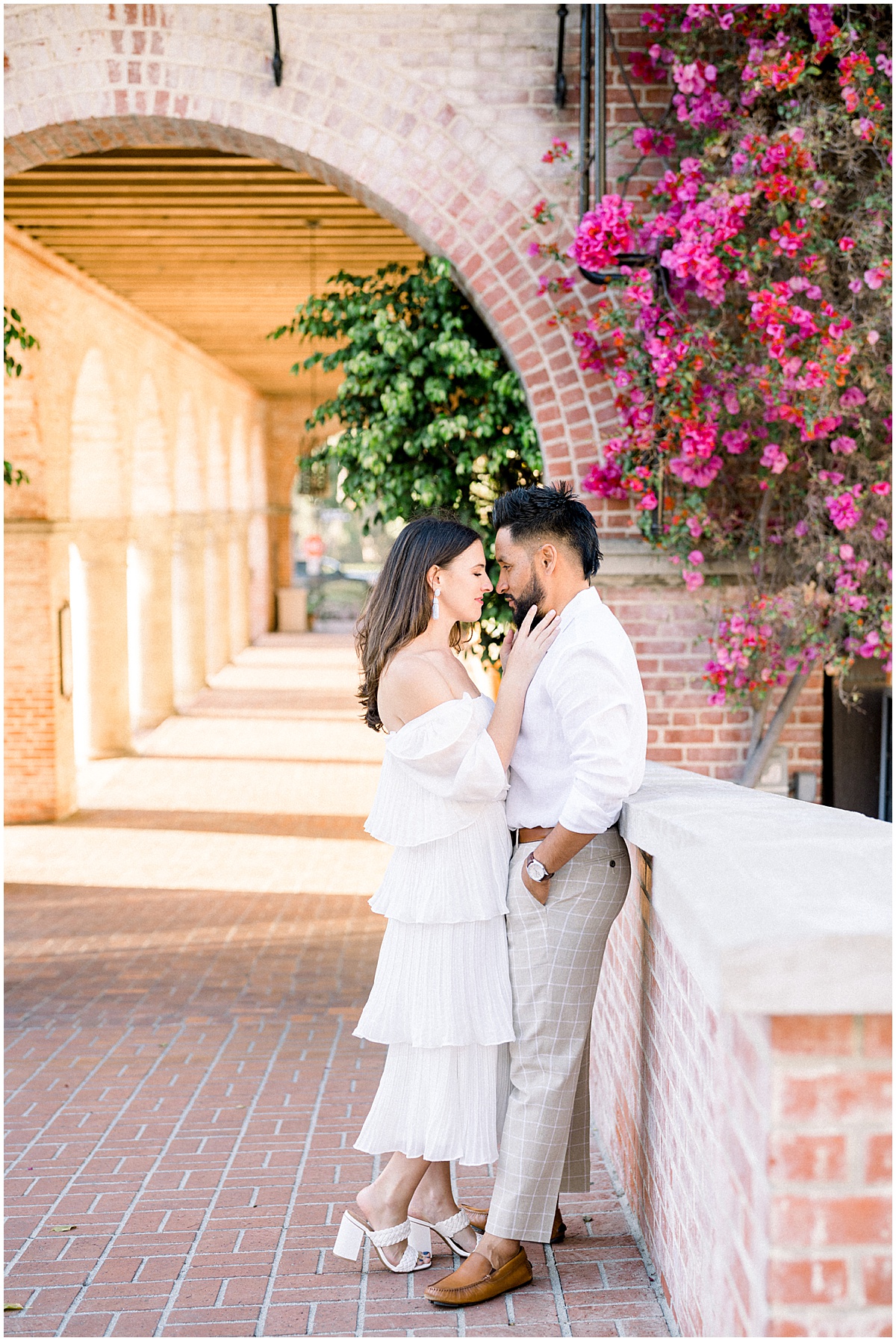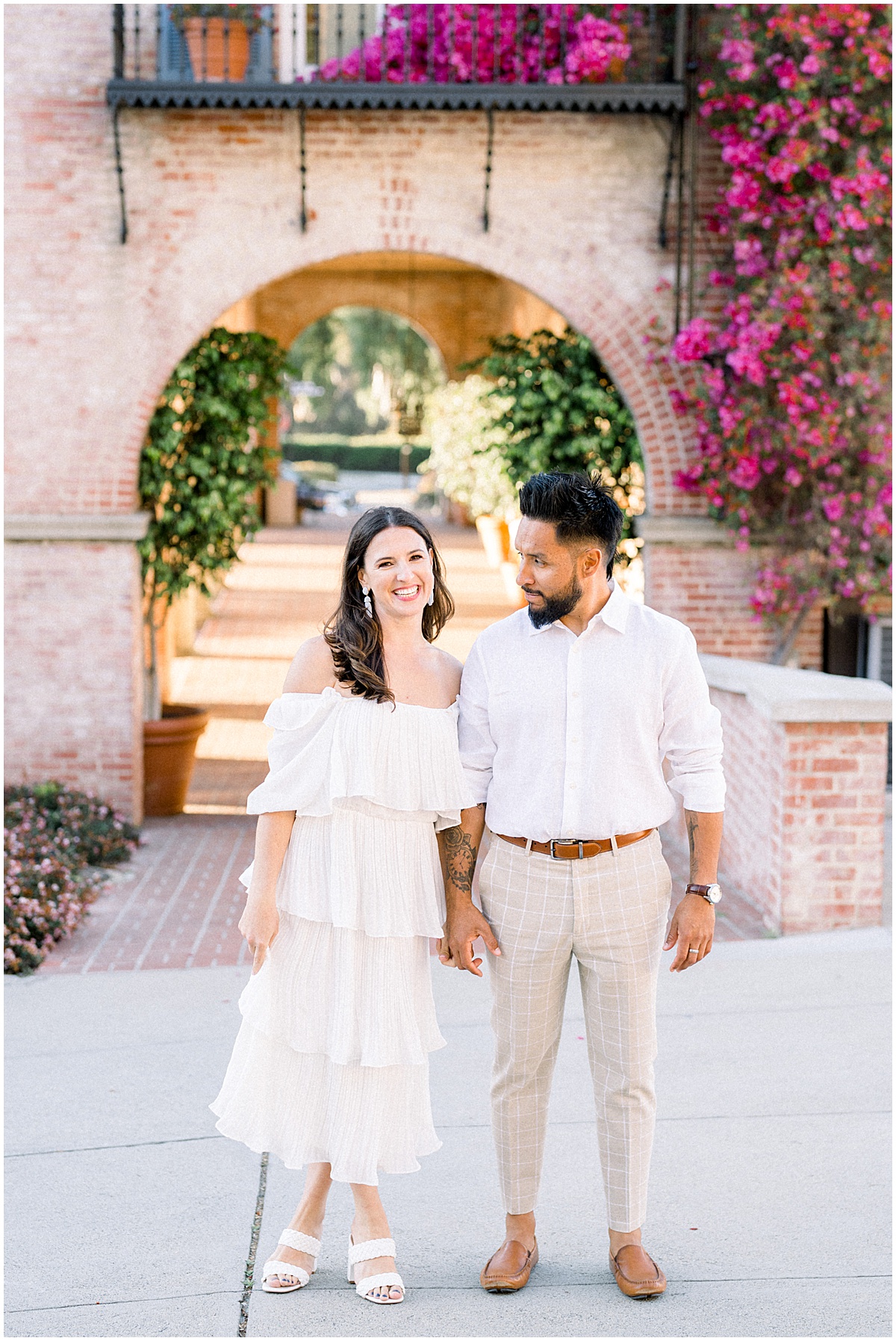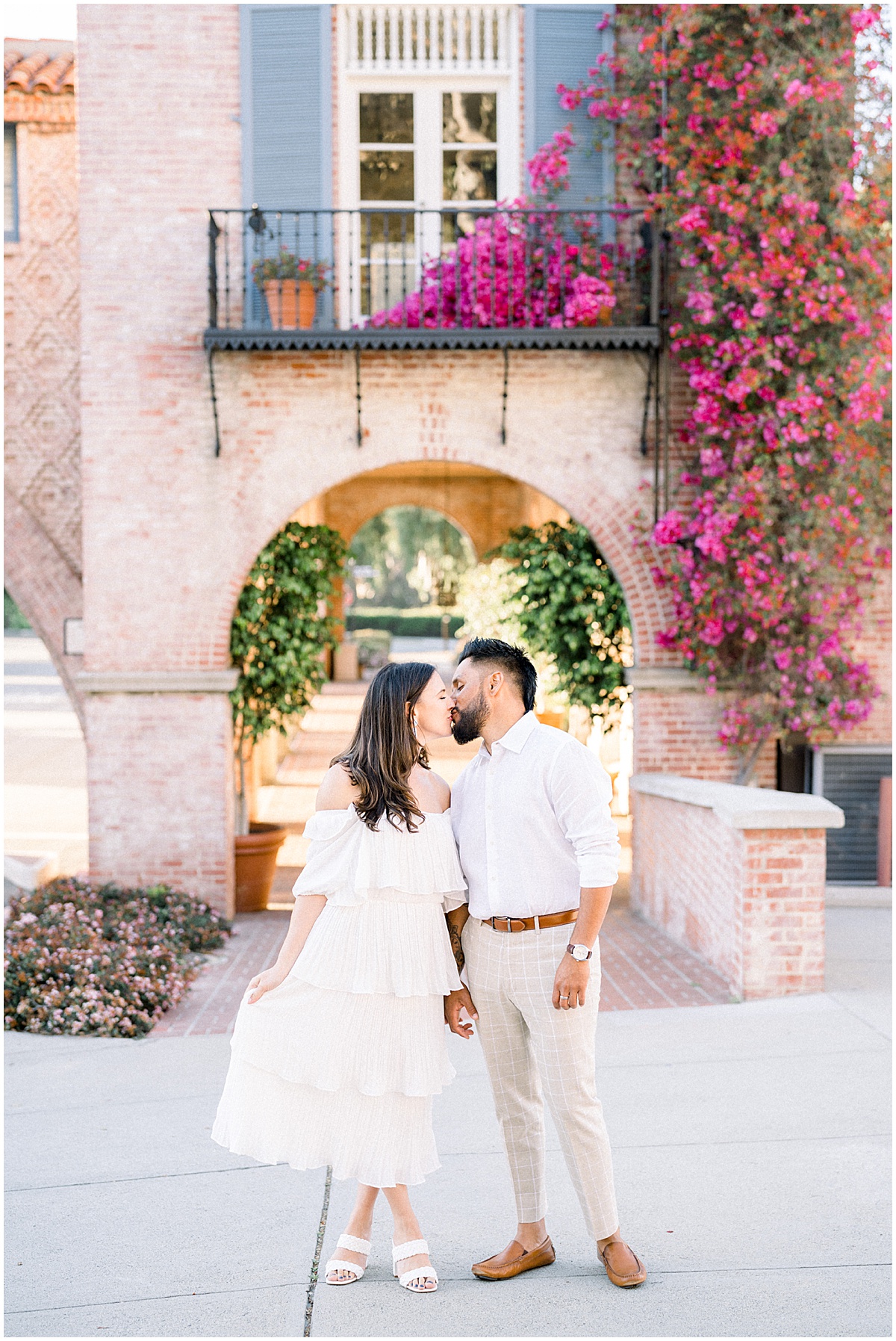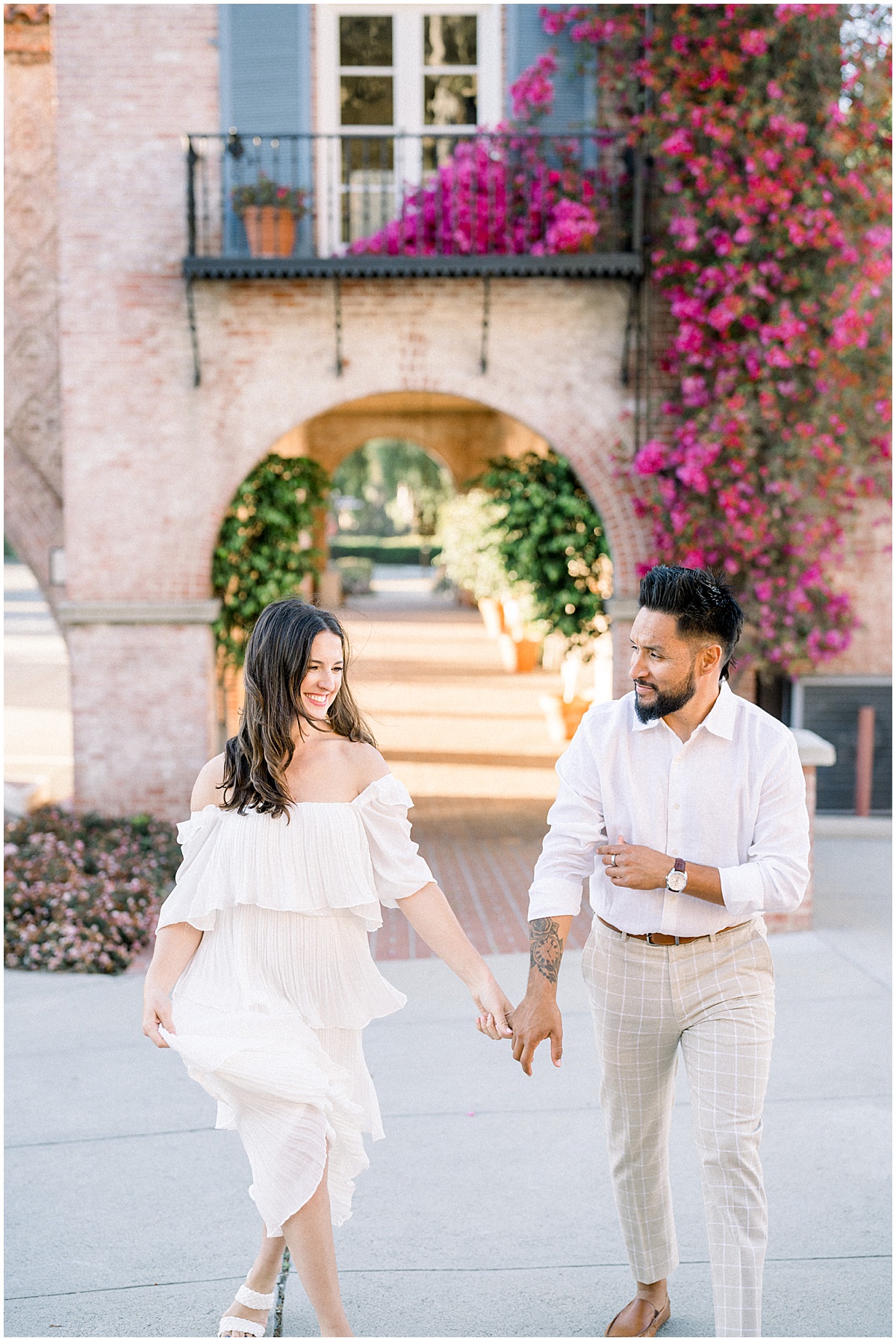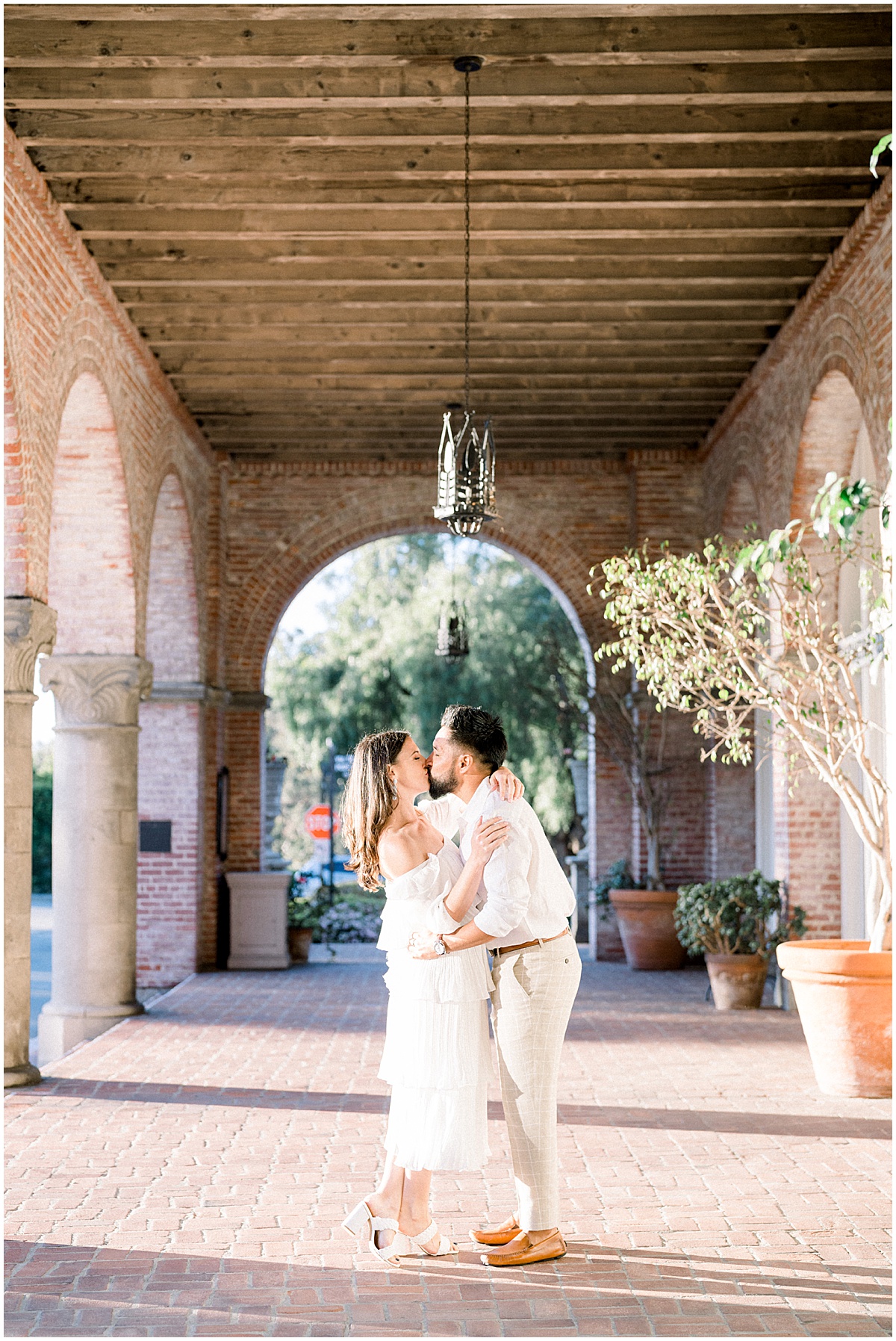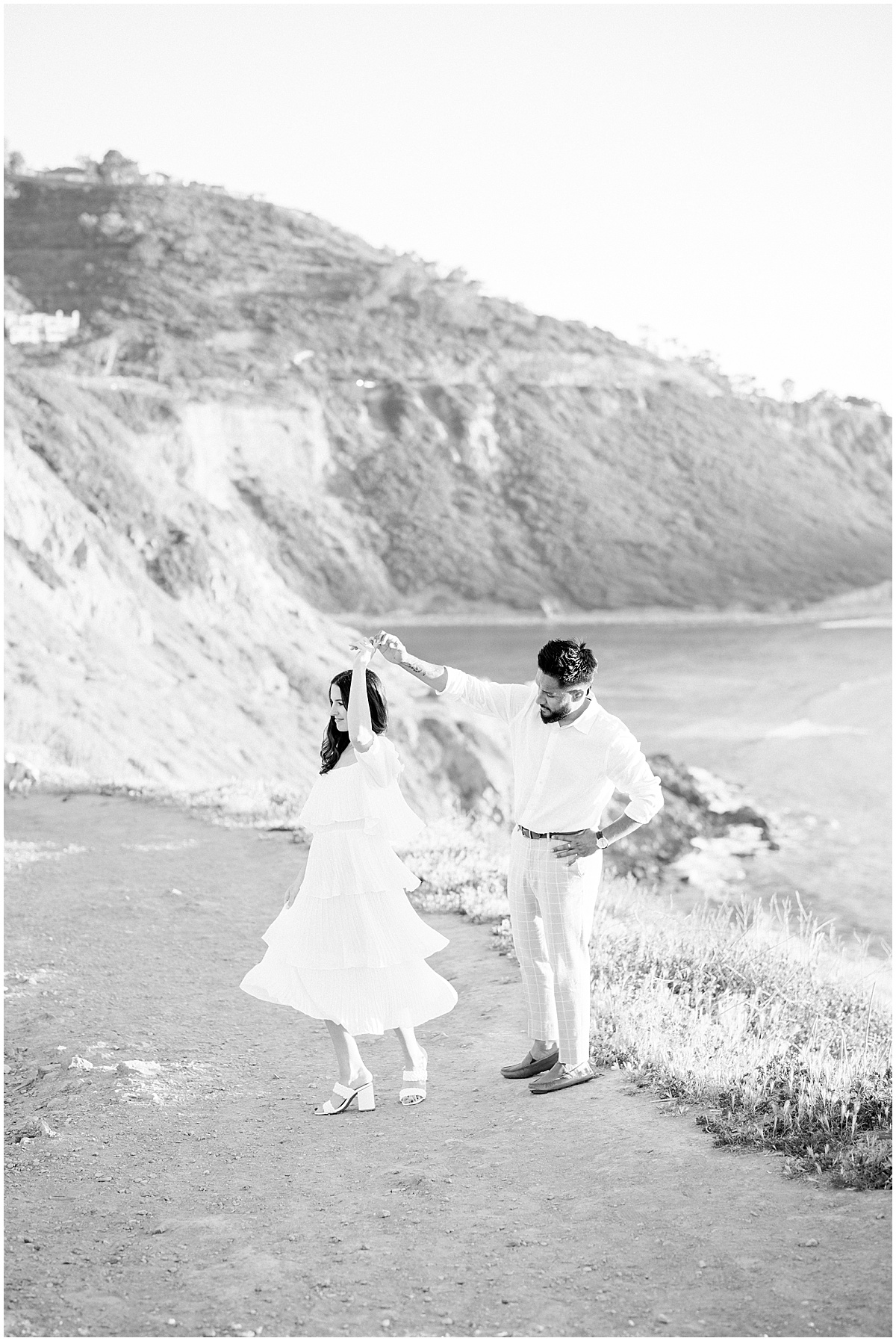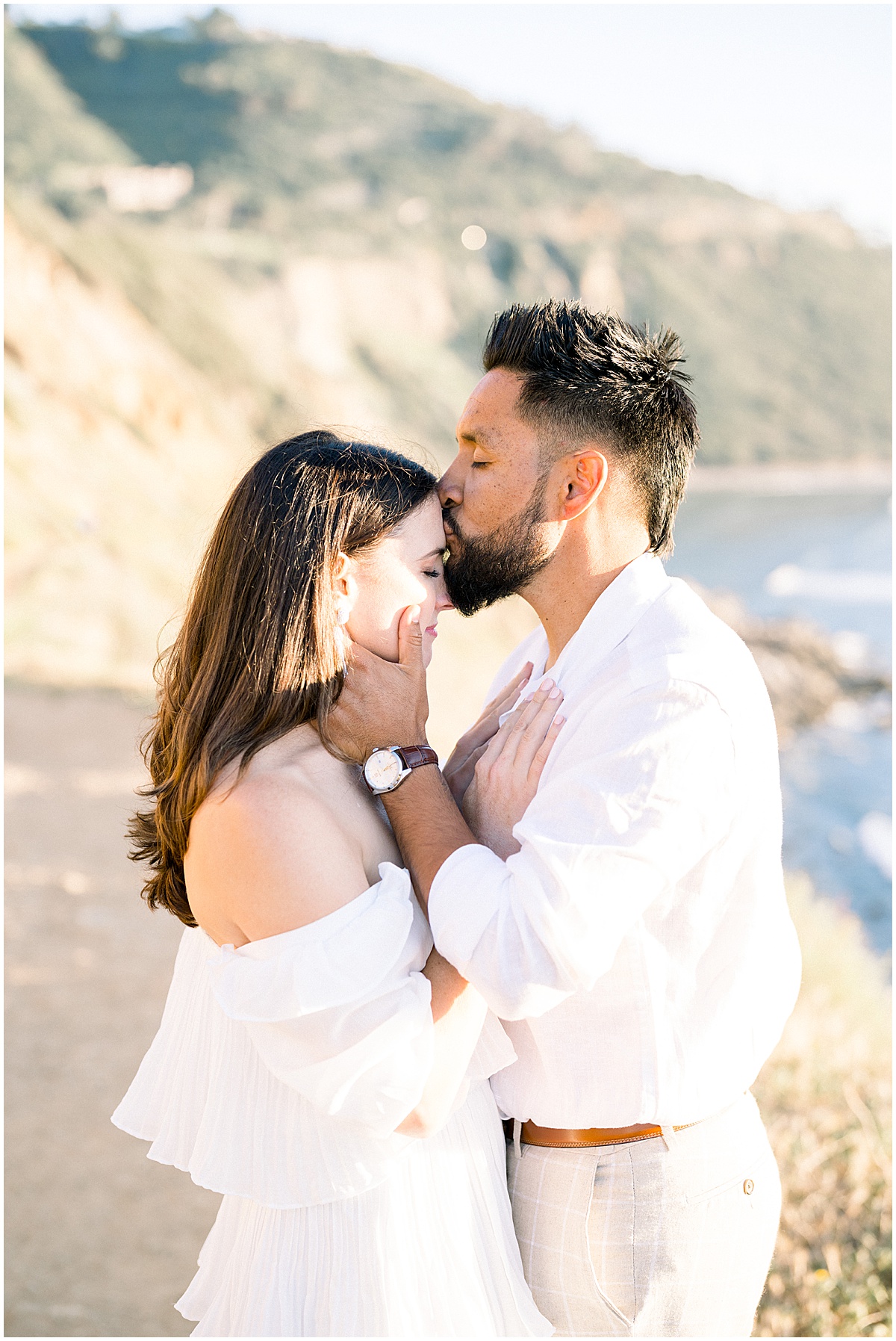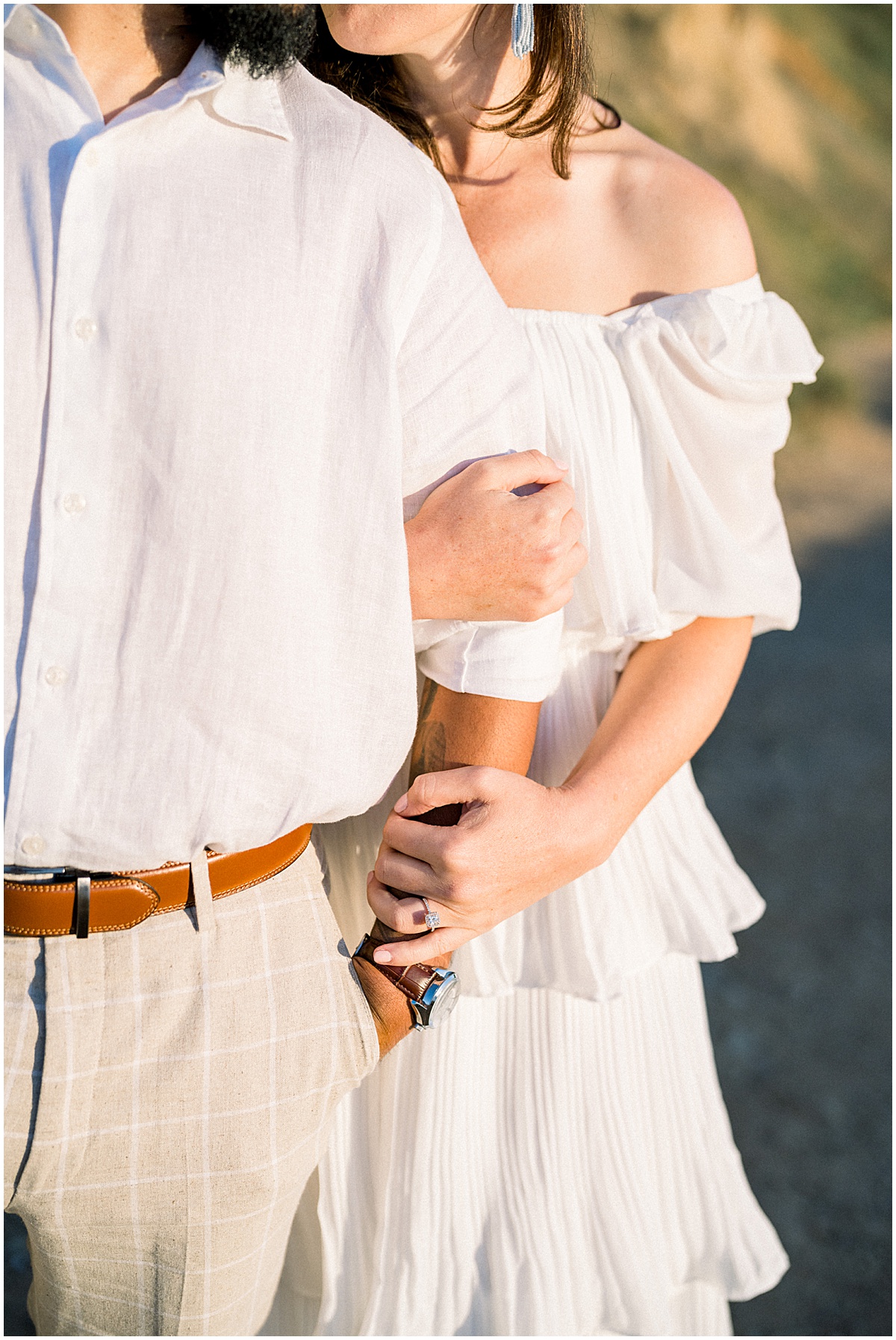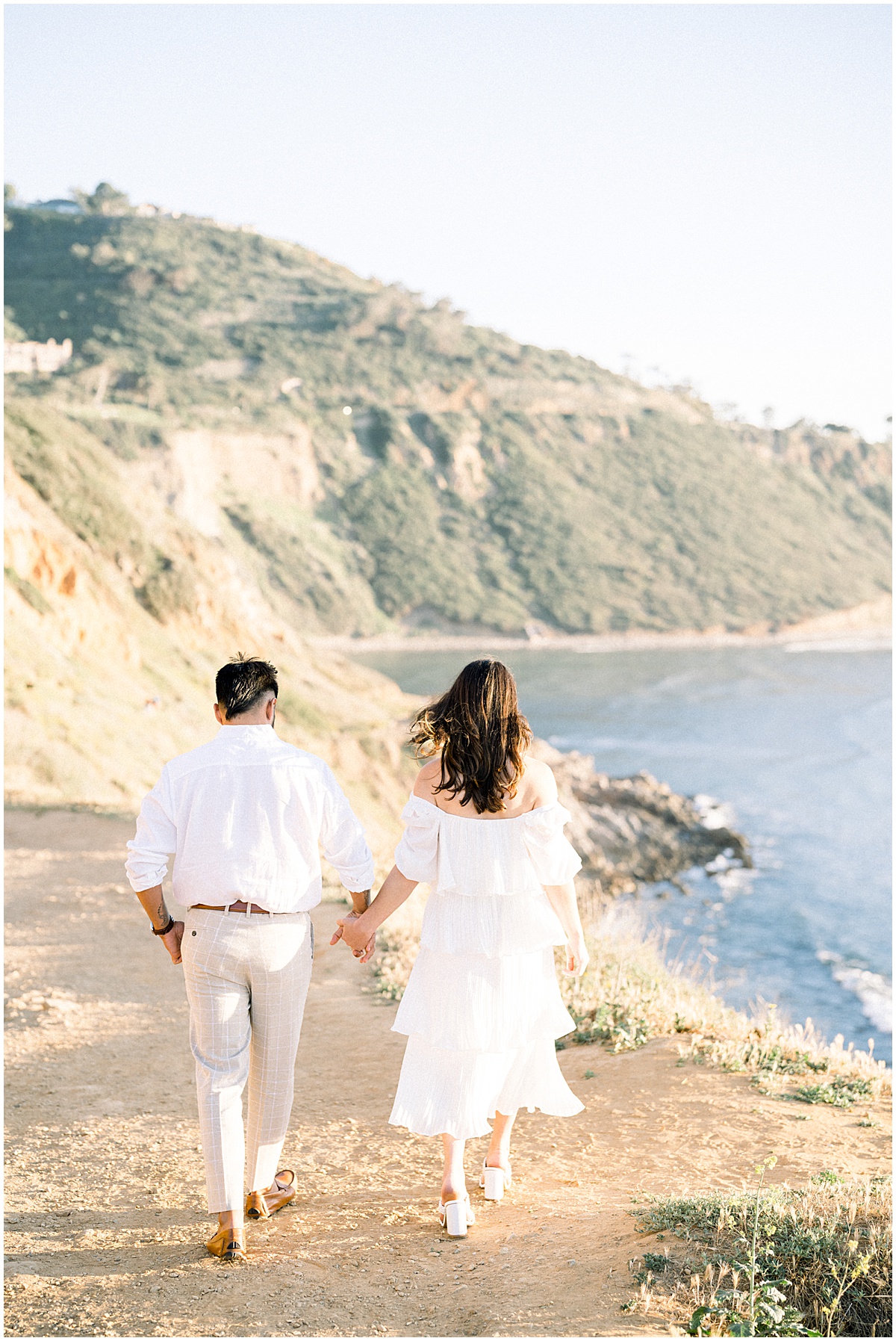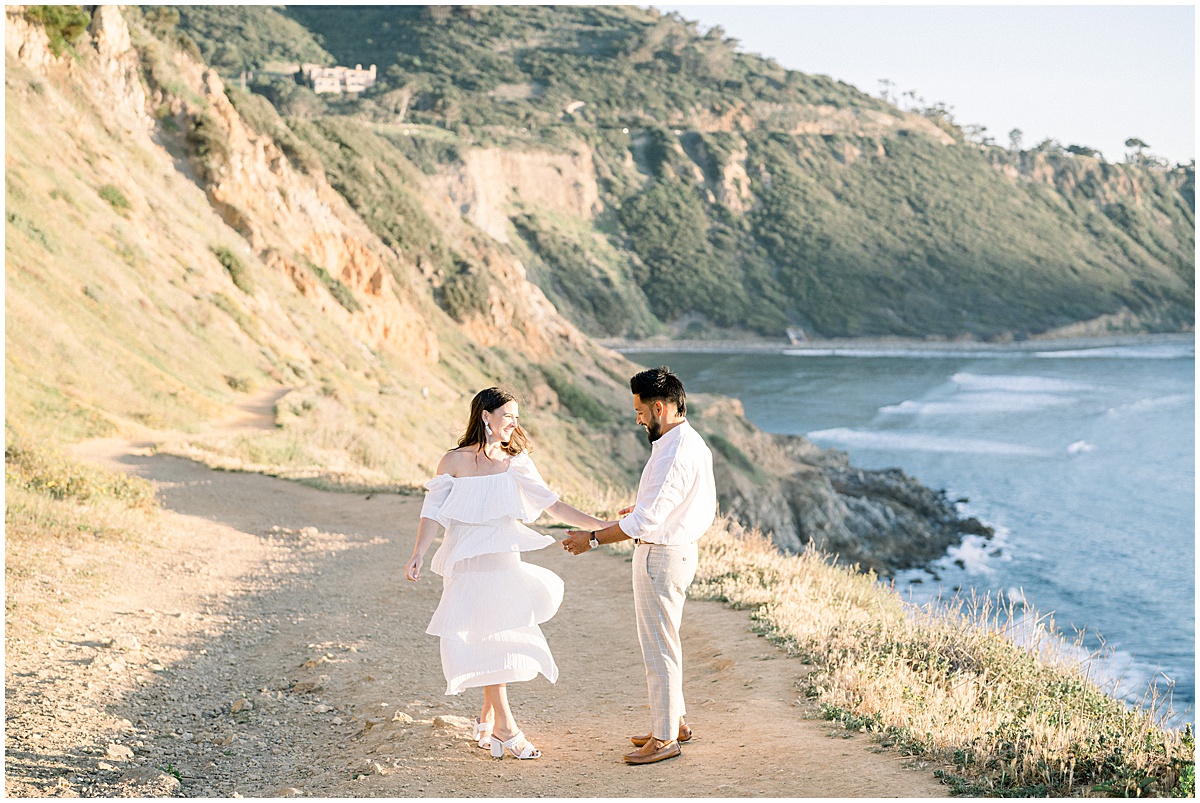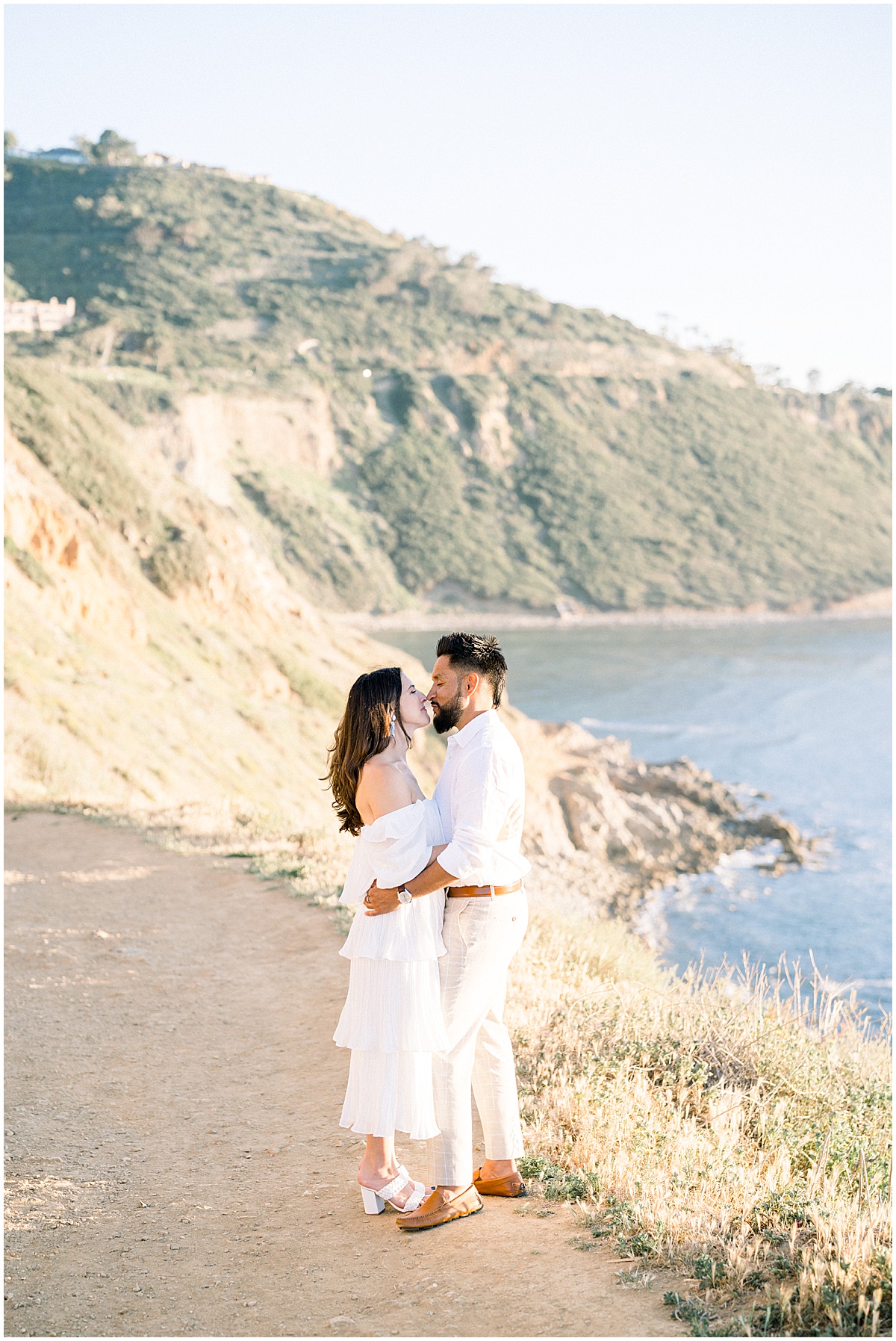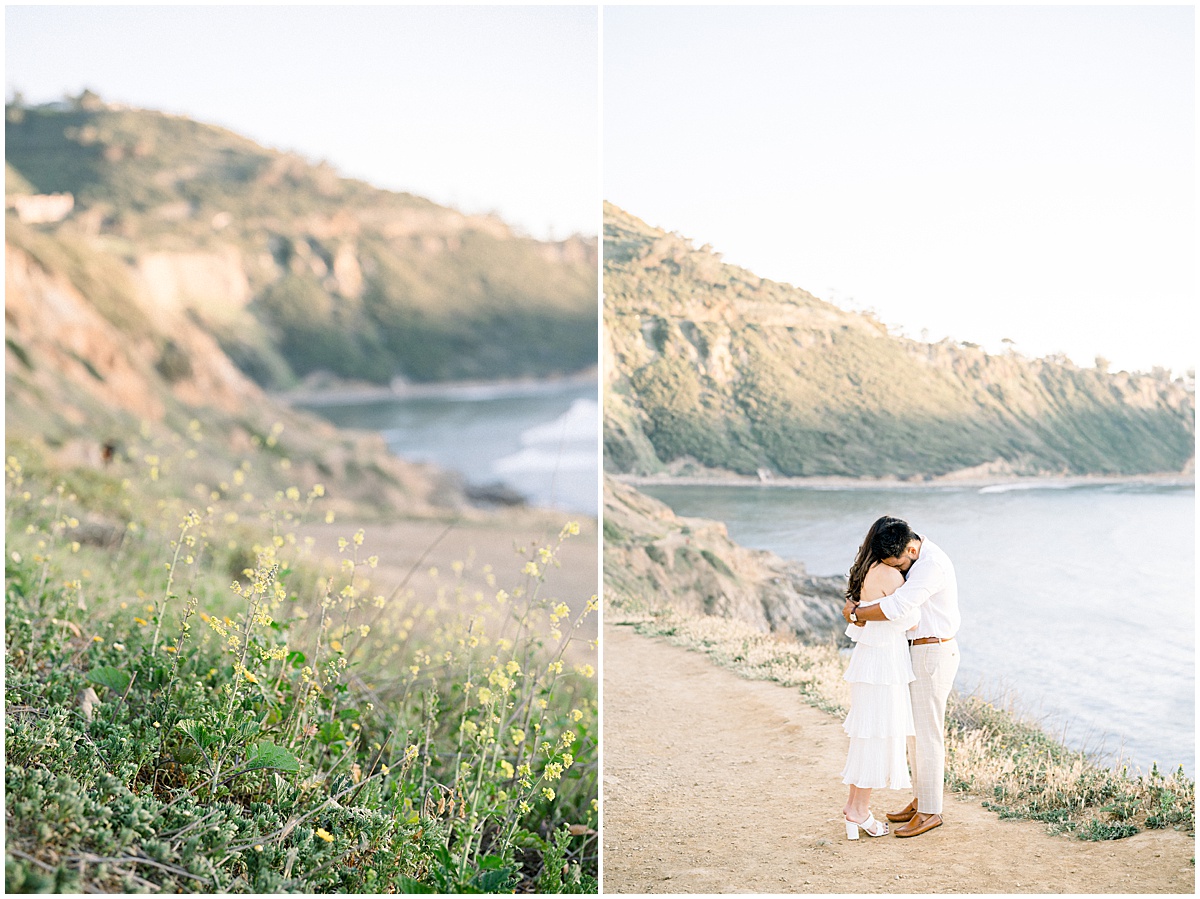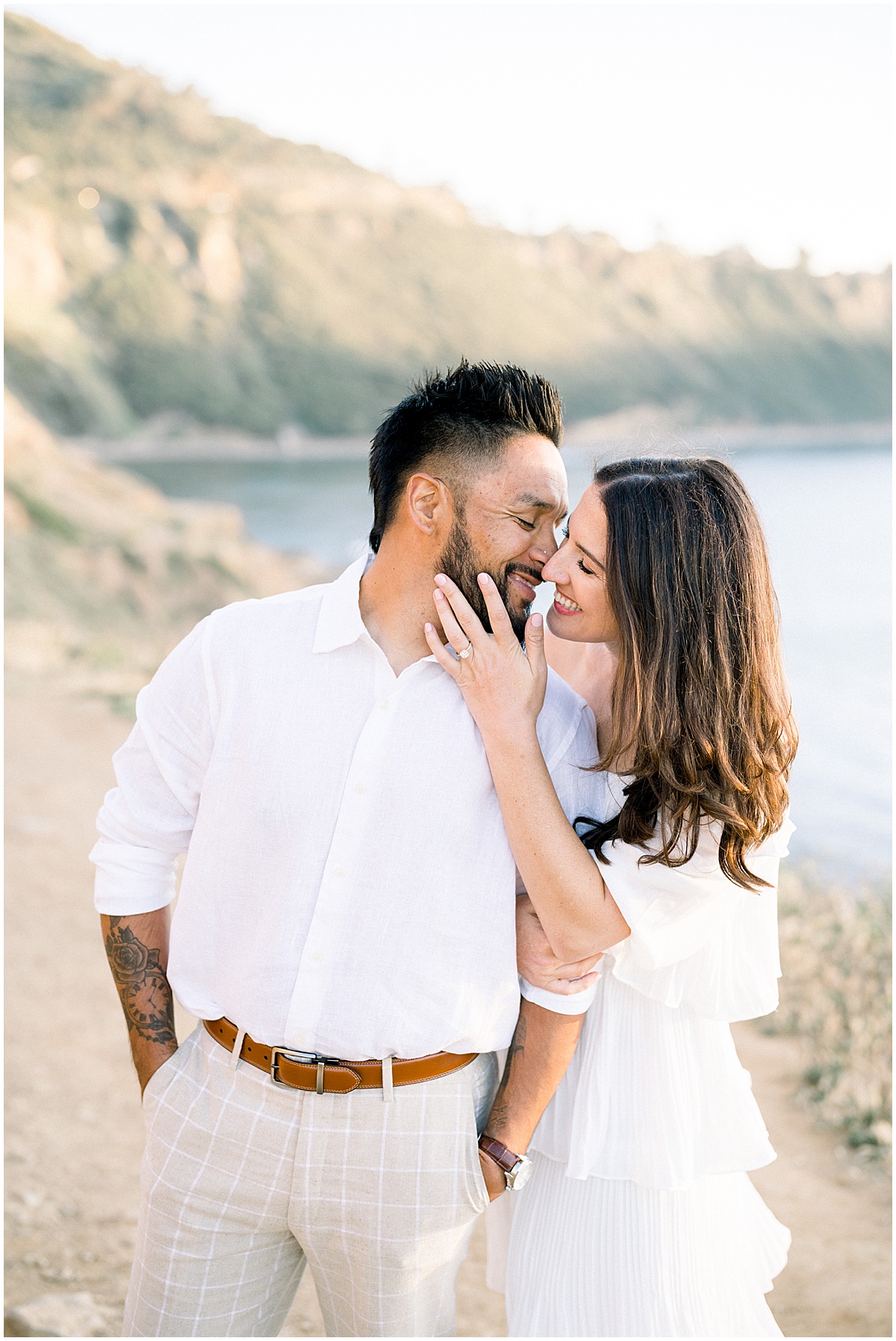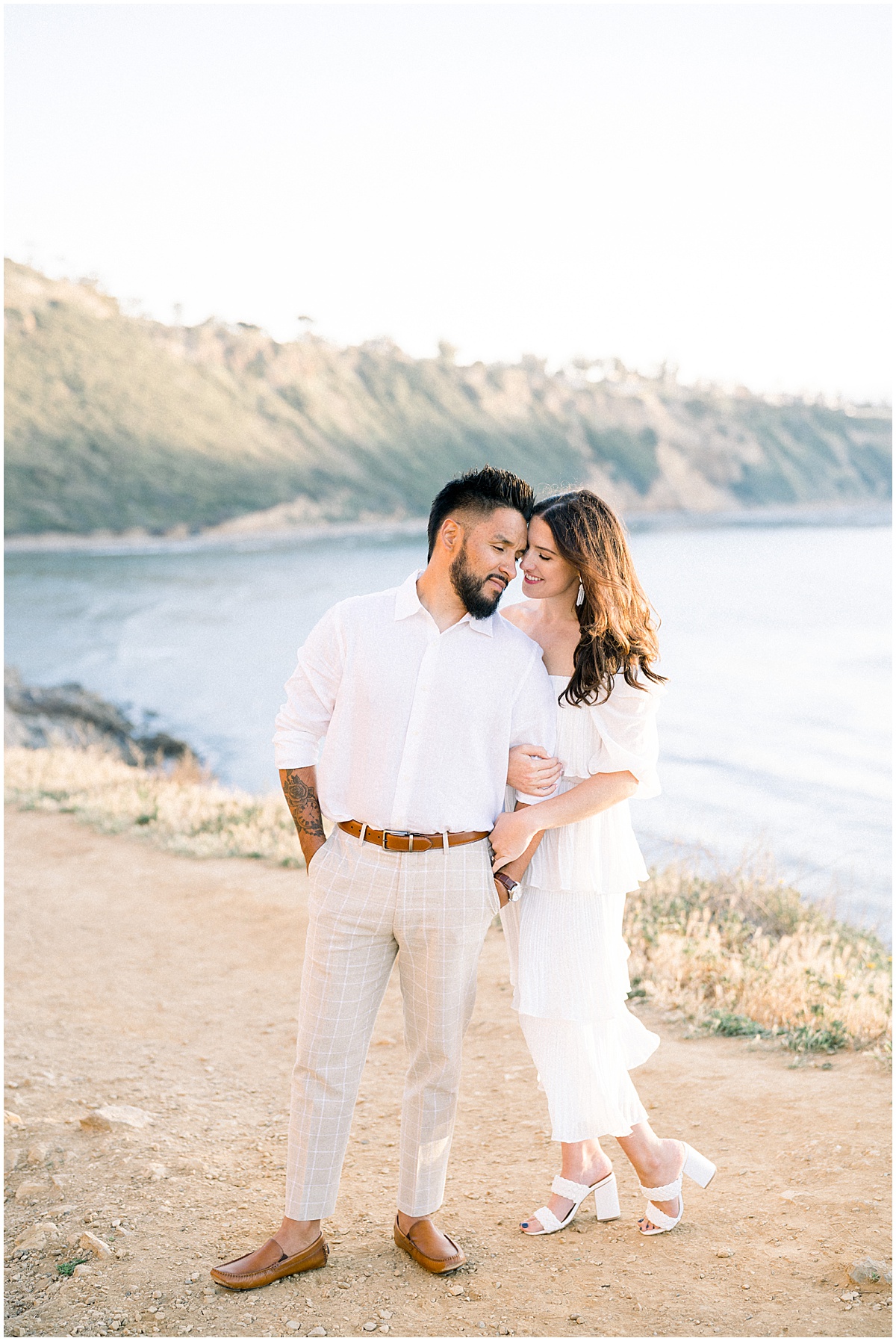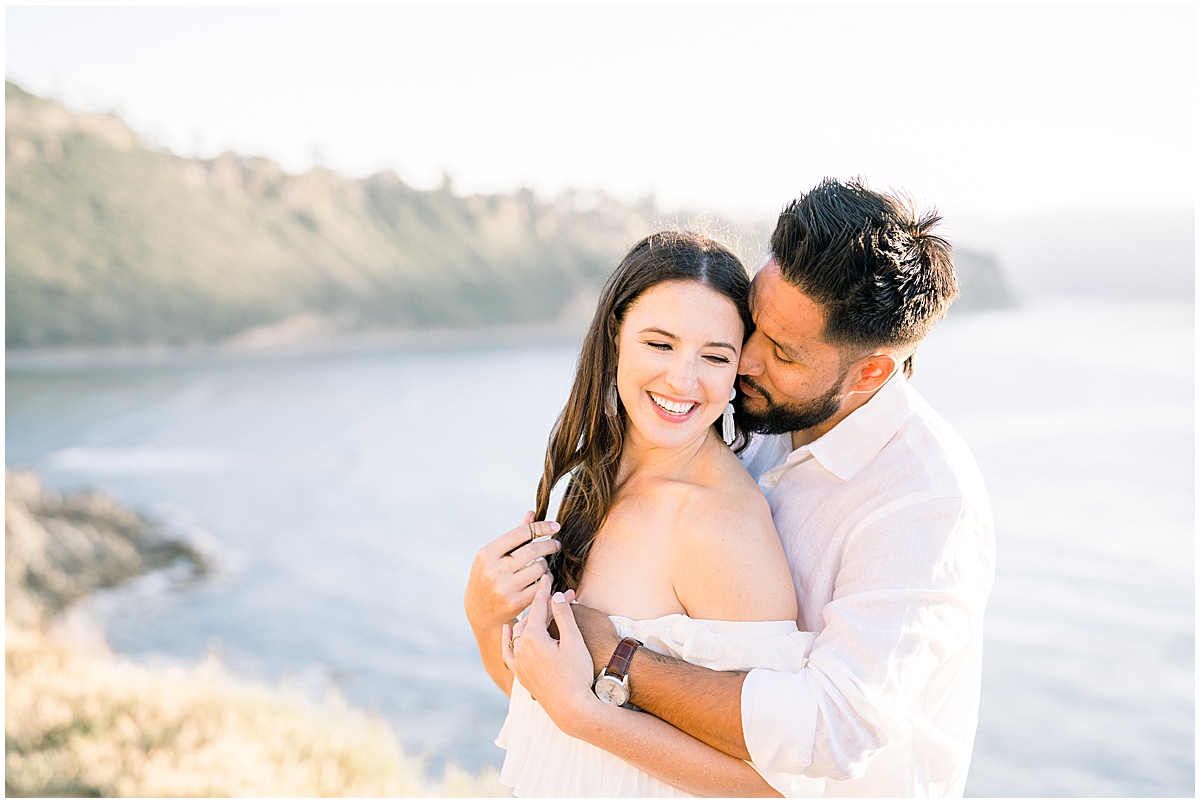 Mariah & Raul — Spending time with you two is always such a joy! Thank you for trusting me with your love story & wedding photography needs. I am so grateful for the depth & candor you bring to your celebrations and am honored to be a small part of it. Let's get you two married and have a PARTYYYY!! See you in Temecula soon!
Xx — Tara M

As you start planning your perfect Southern California wedding, I'd love to connect about your photography needs! Reach out to me directly, via my contact form linked below.
Always,
-Tara M
TARA IS AN AWARD-WINNING PHOTOGRAPHER SERVING LUXURY WEDDINGS & COUPLES IN SOUTHERN CALIFORNIA & WANDERLUST DESTINATIONS.
DID YOU ENJOY THIS POST? PIN IT FOR LATER…