Are you planning a wedding and looking for an amazing weekend getaway? Look no further than New York City! With endless things to see and do, you'll be hard-pressed to fit it all into just one weekend.
I took a little trip to New York City with my husband a few days before photographing a wedding nearby on Long Island. And while we absolutely love living on the west coast near Los Angeles, we had a blast exploring all NYC had to offer.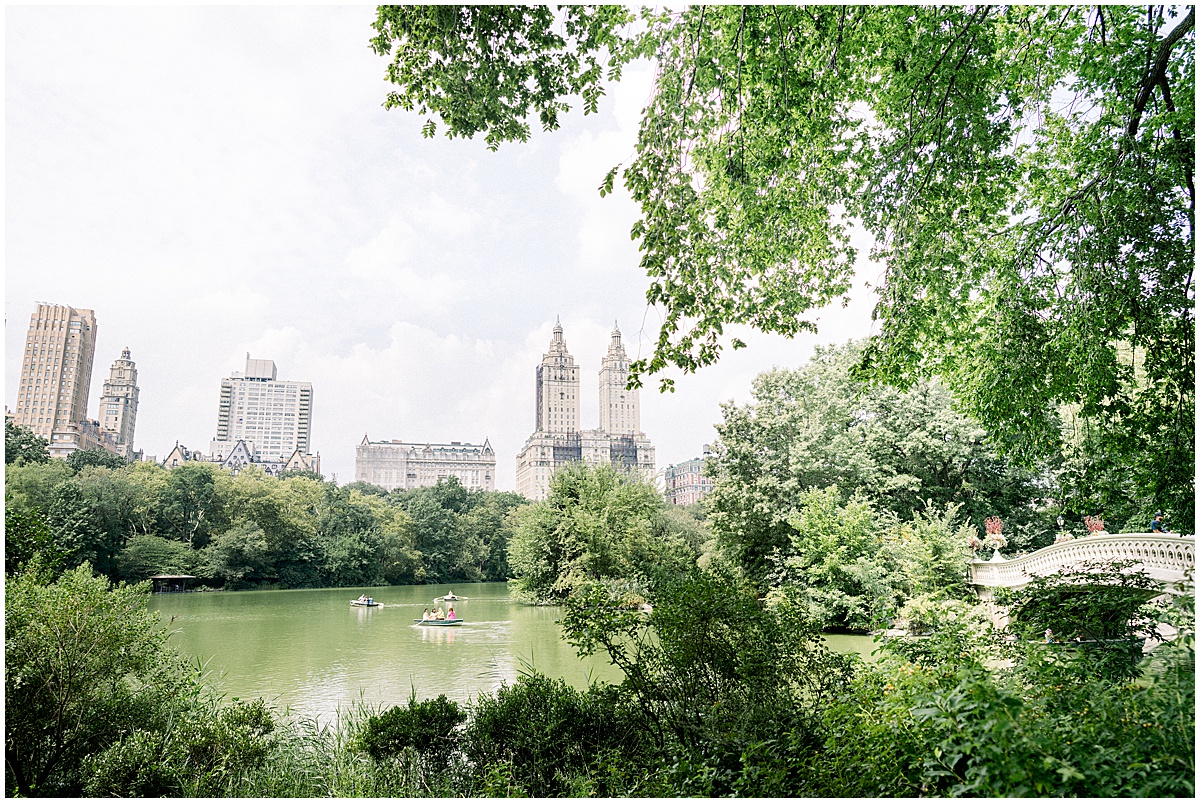 Manhattan is one of the most popular places to get married. And with good reason – it's home to some of the most iconic locations in New York City.
While I normally would try and find the "hidden gems" in any city, I really enjoyed seeing the "classic NYC sites" on this trip and can't wait to go back to explore the boroughs!
Here are some of our favorite places to visit in the Big Apple (plus the perfect itinerary for any out-of-town wedding guests to enjoy leading up to your wedding weekend).
Destination Wedding Travels: Exploring New York City in 48 Hours
Grab a Lox bagel & coffee at any nearby bagel cafe and start the day by taking a stroll through Central Park. Stop by Bethesda Terrace Fountain and Bow Bridge for a moment of peace and quiet as you take in the city. There are plenty of pop-up vendors throughout selling hotdogs and shaved ice to keep you cool & fed.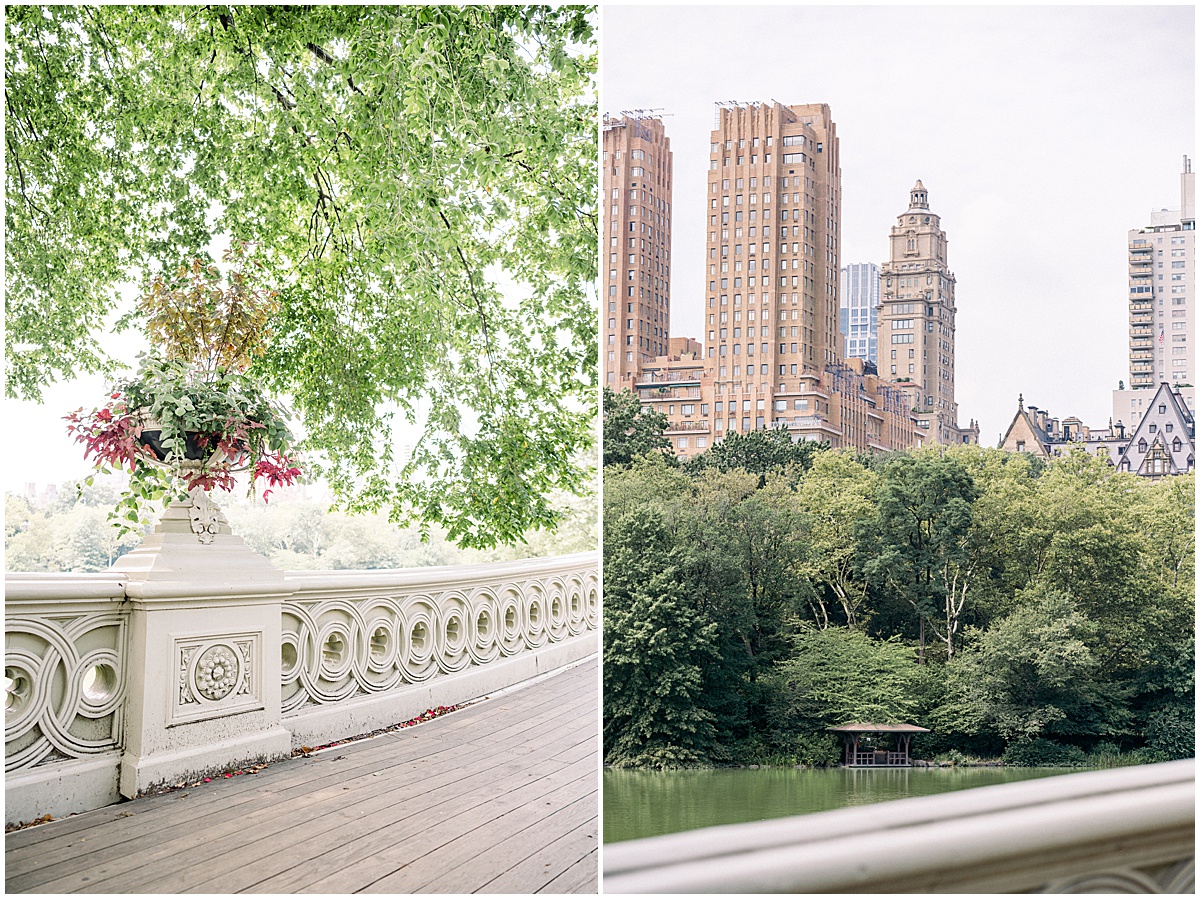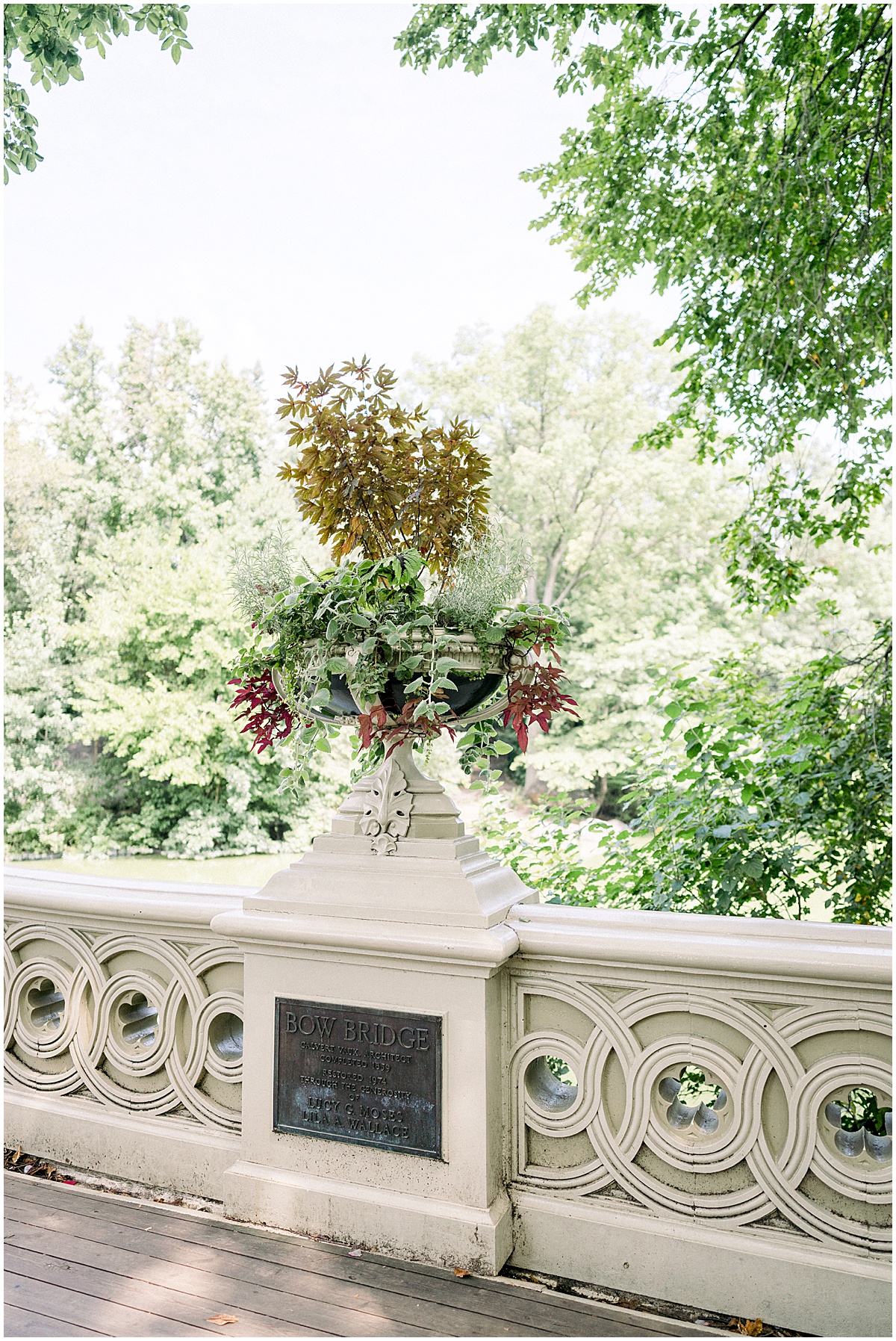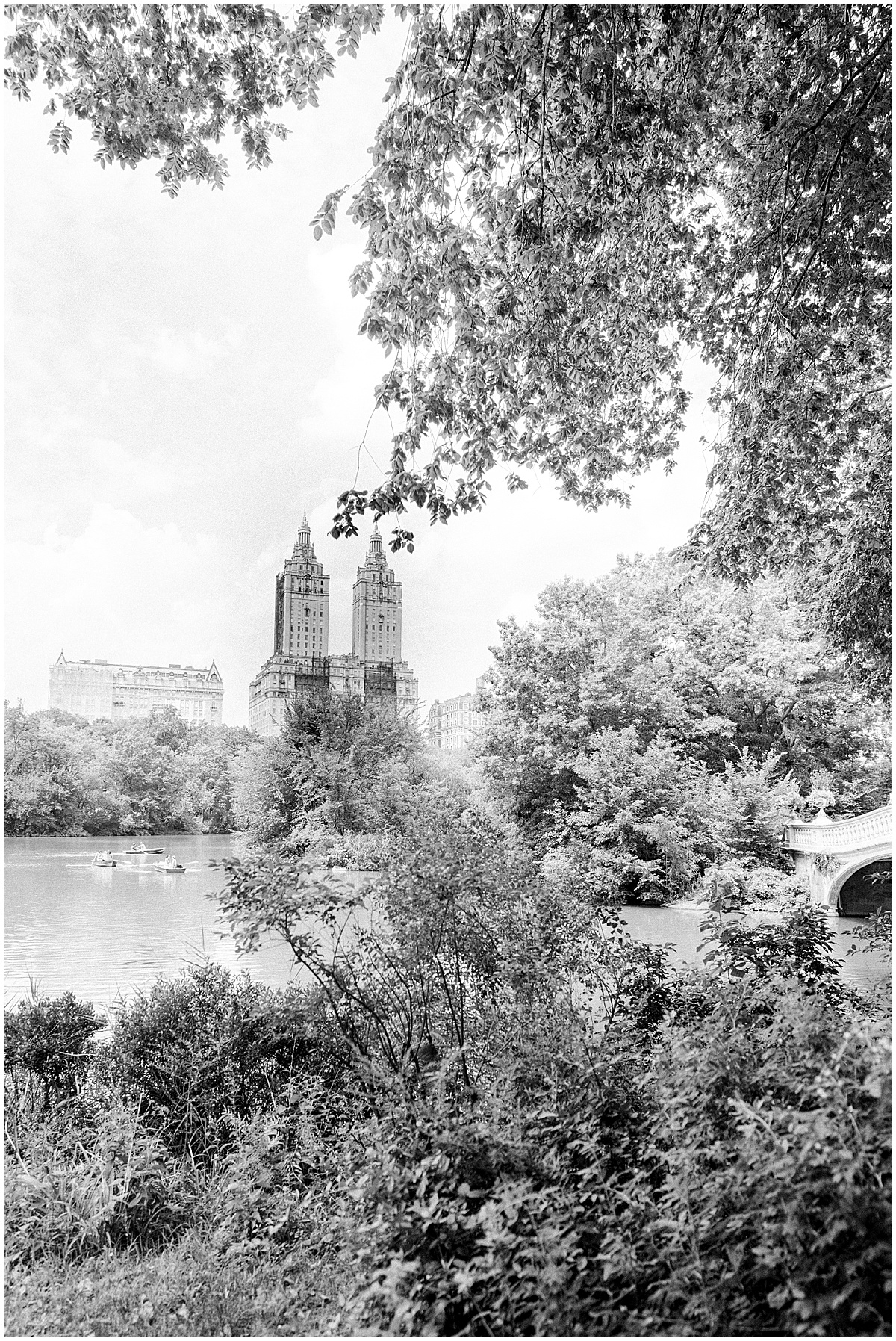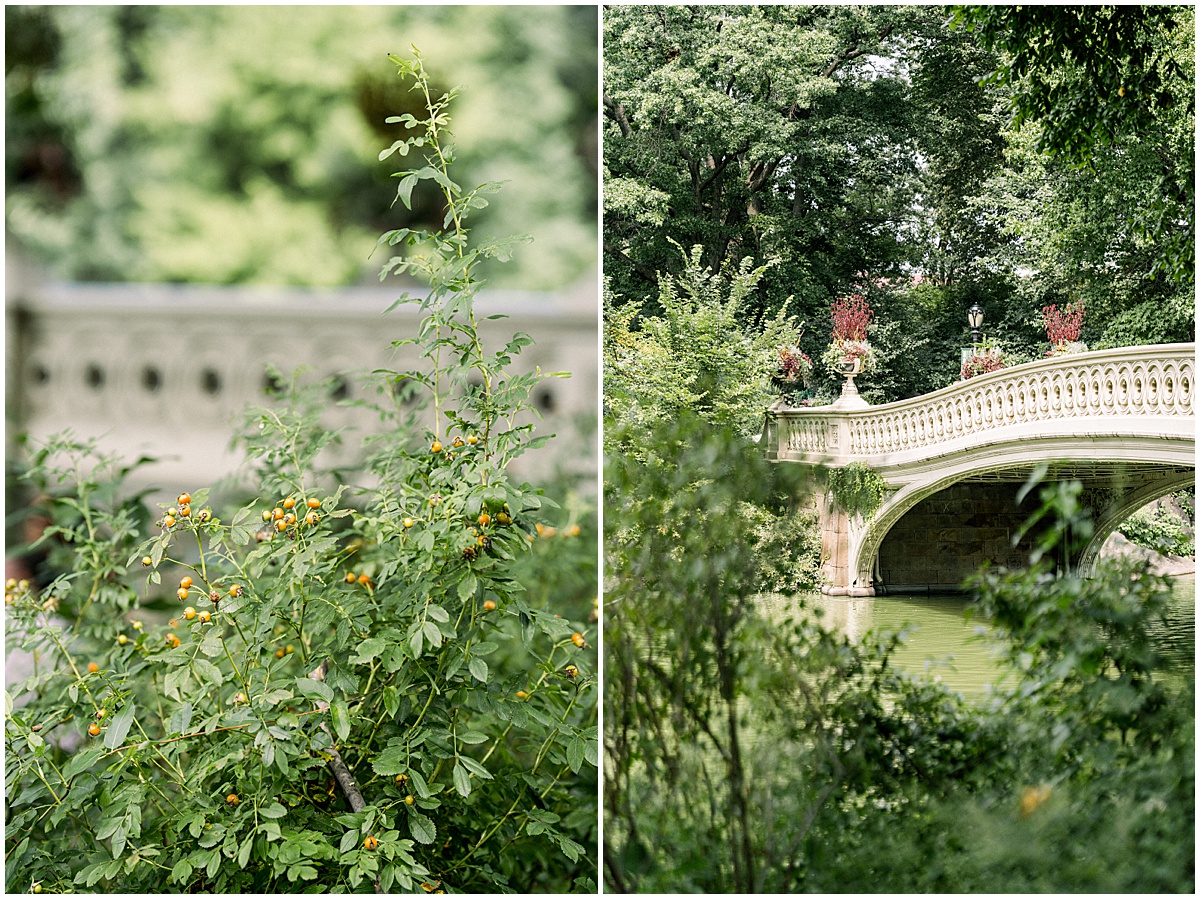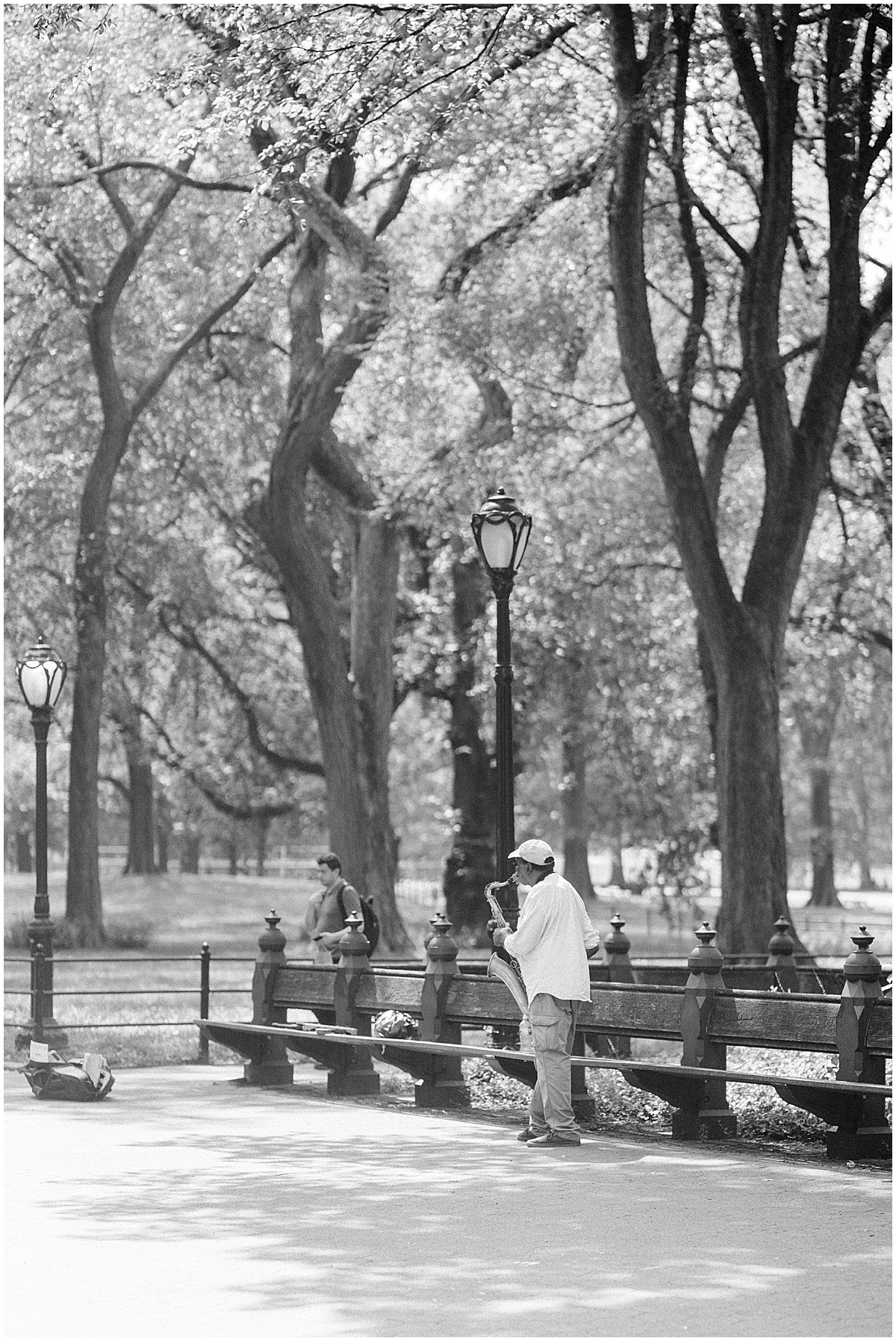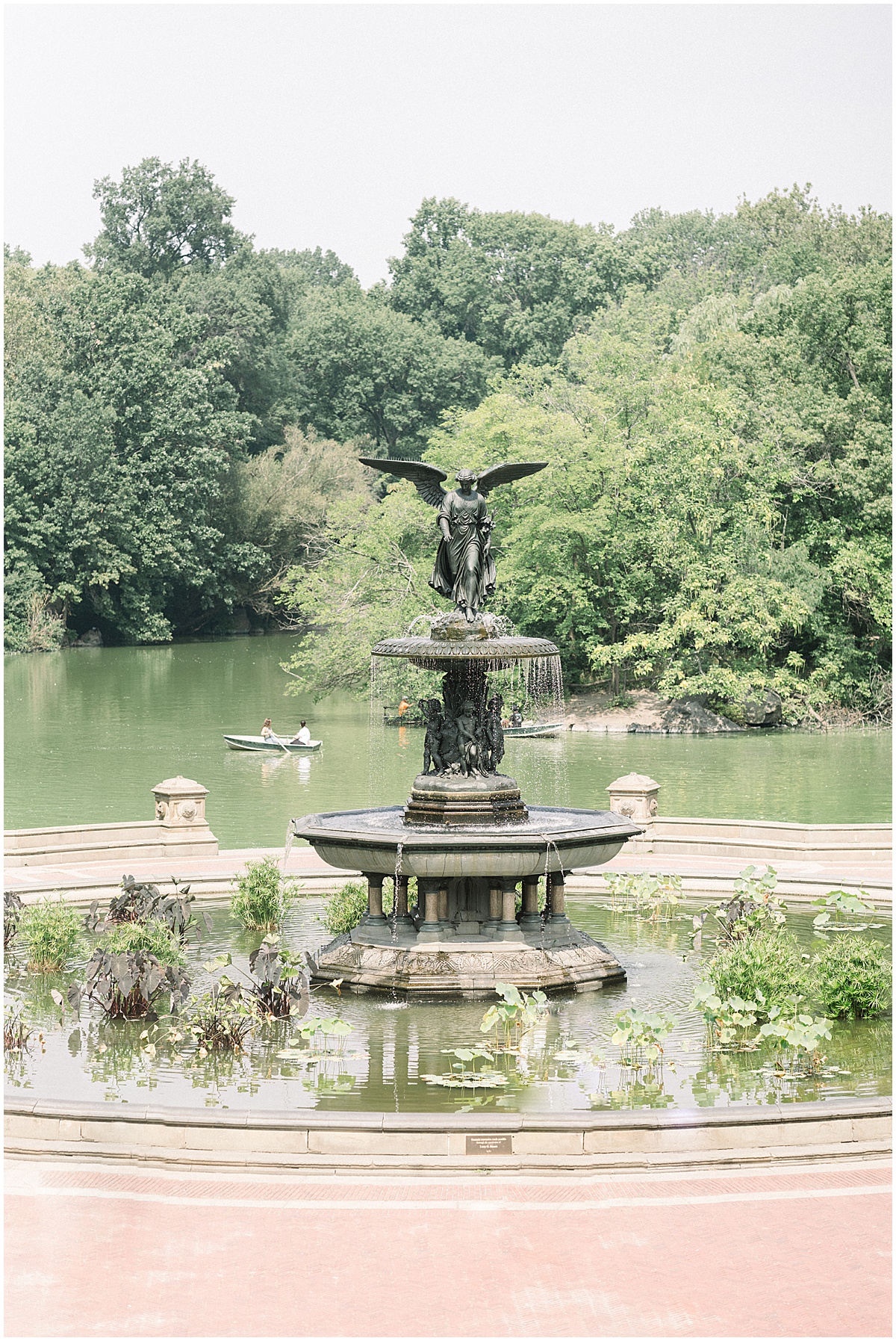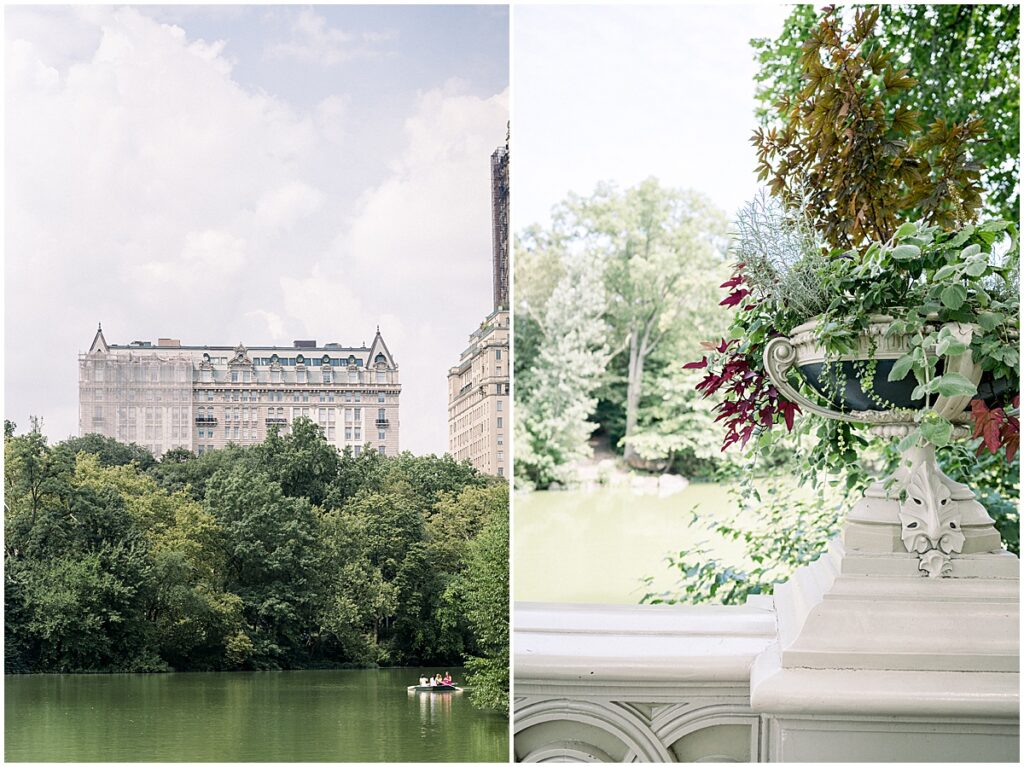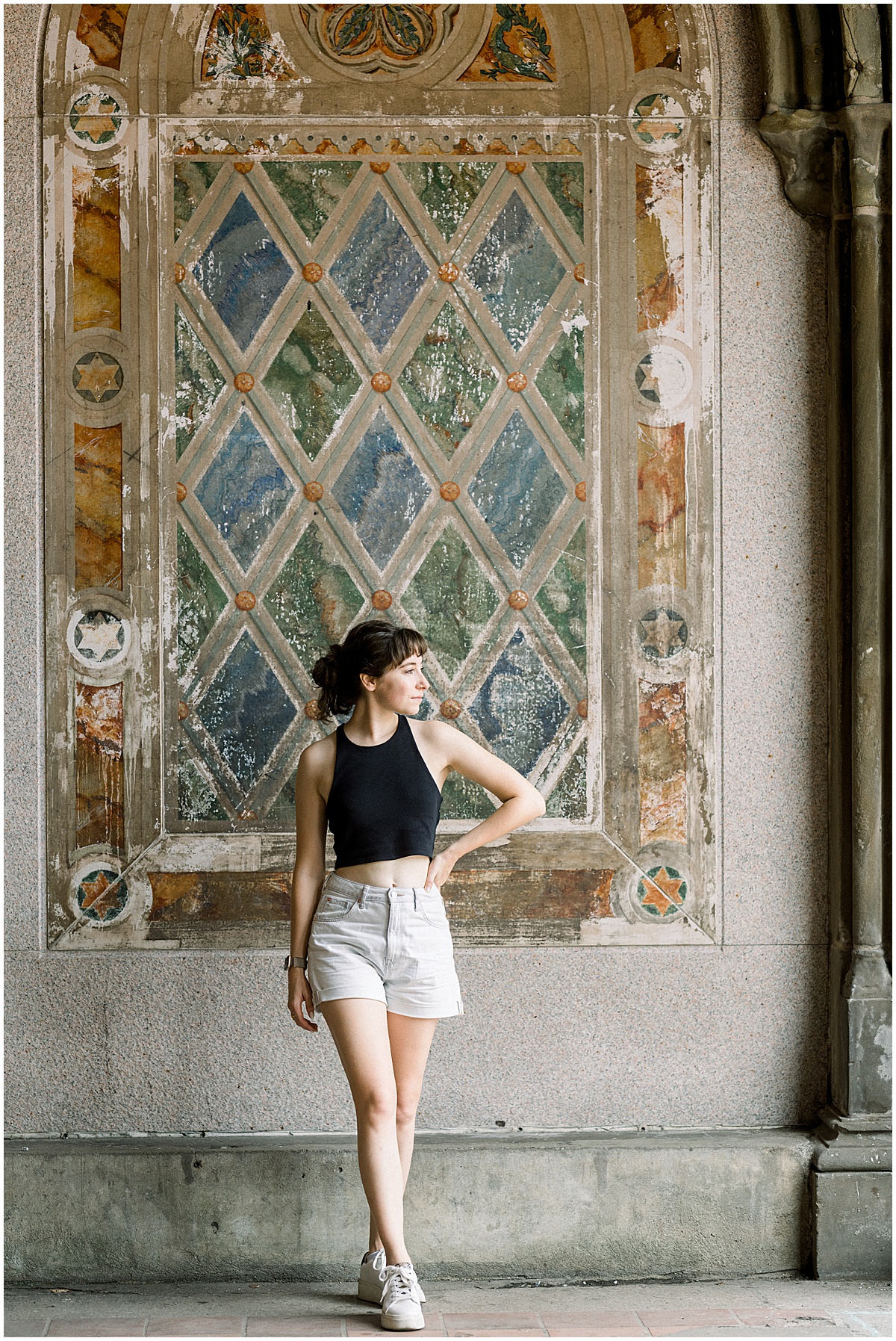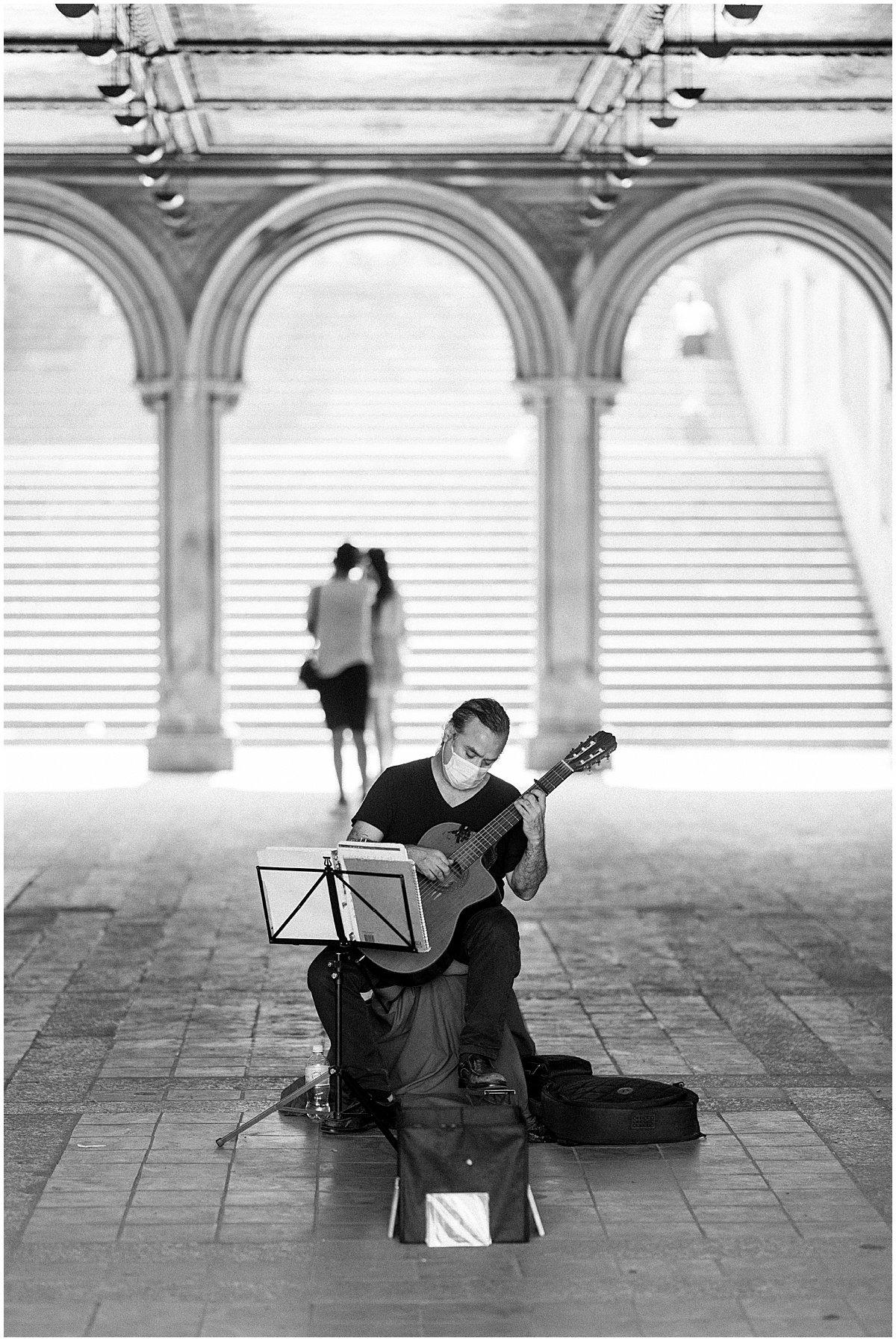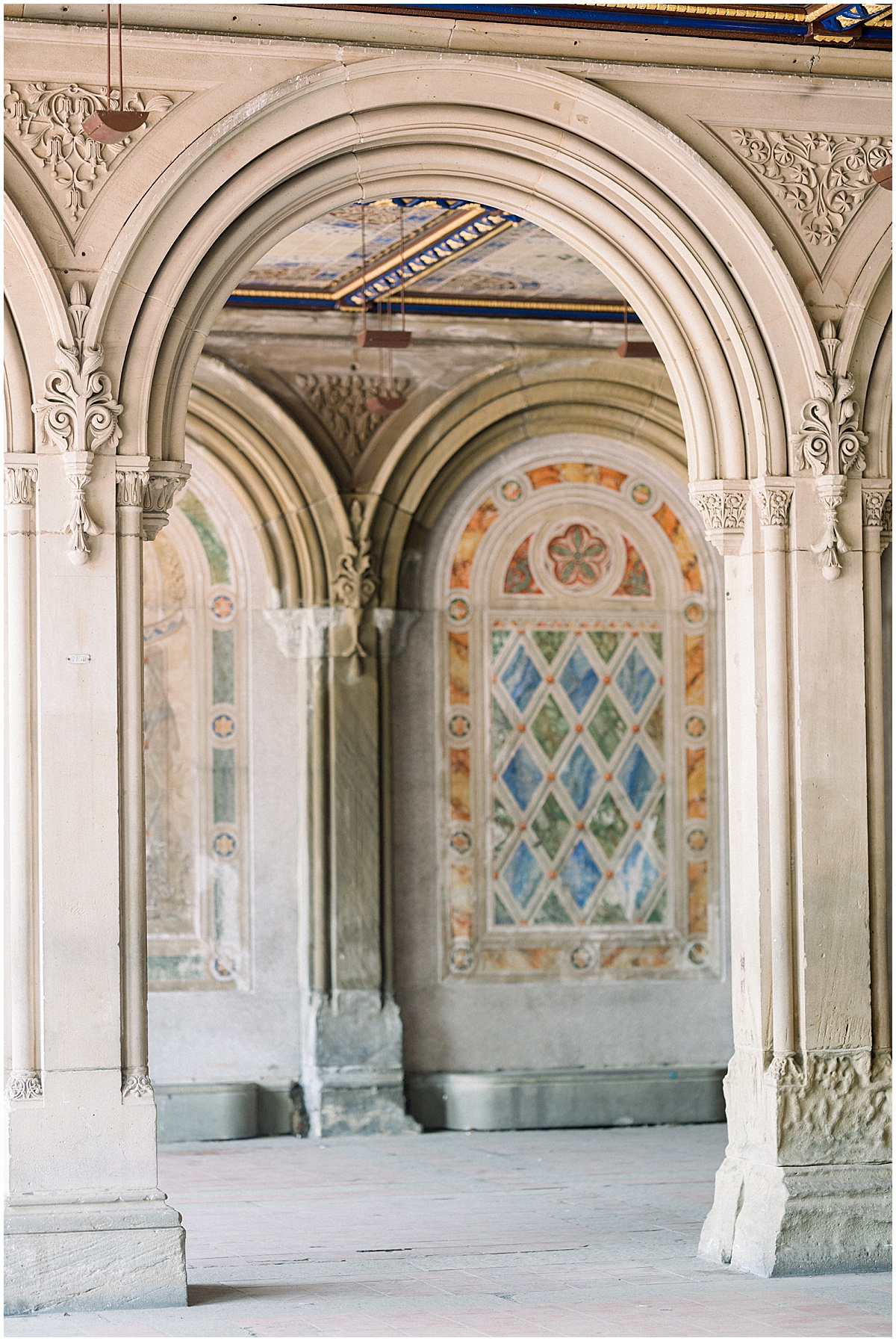 In the summer months – like when we visited – pop into the Met Art Museum for some air conditioning and world-renowned culture!
I was literally blown away by how much it reminded me of the Louvre Museum in Paris. No surprise, I was completely obsessed over the sculpture & European impressionist wings and found so much artistic inspiration here (perfect to revive the creativity before photographing a wedding!).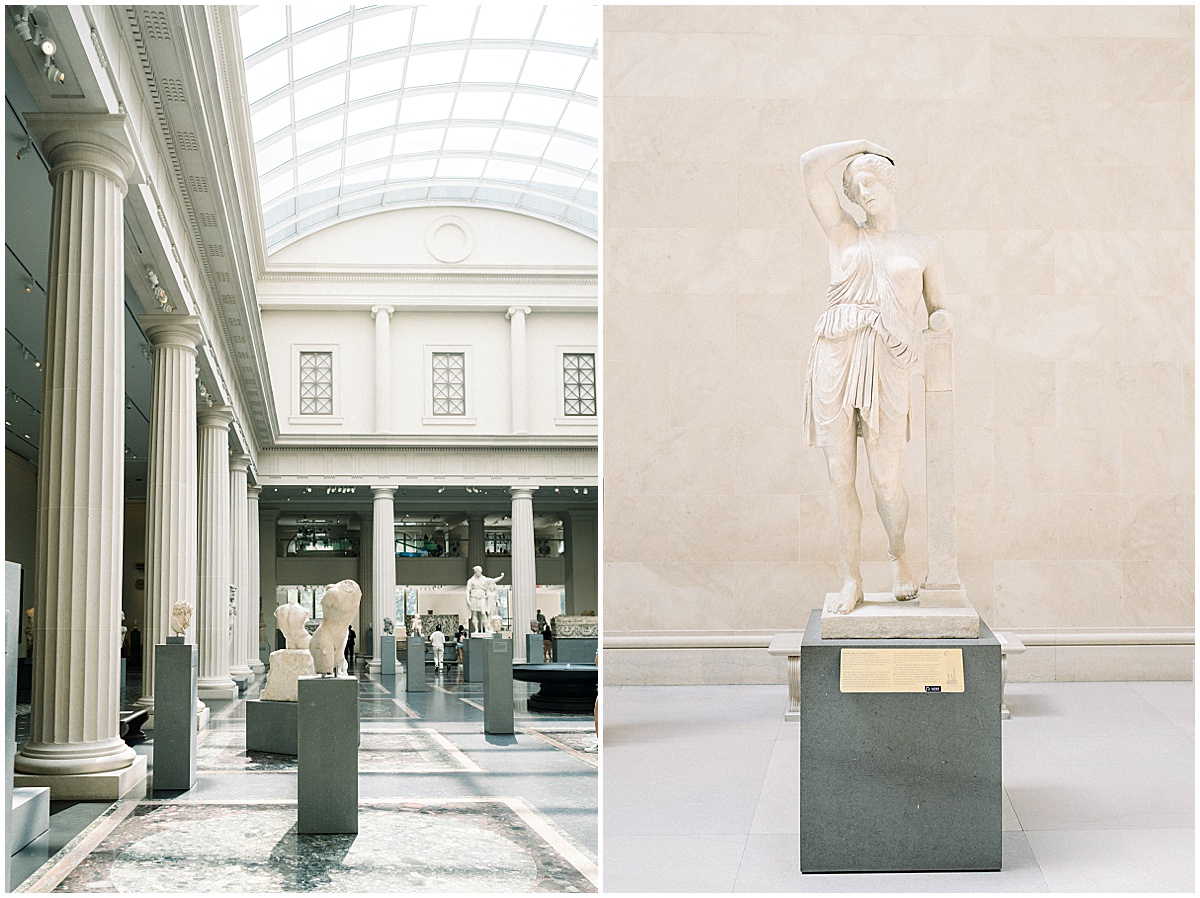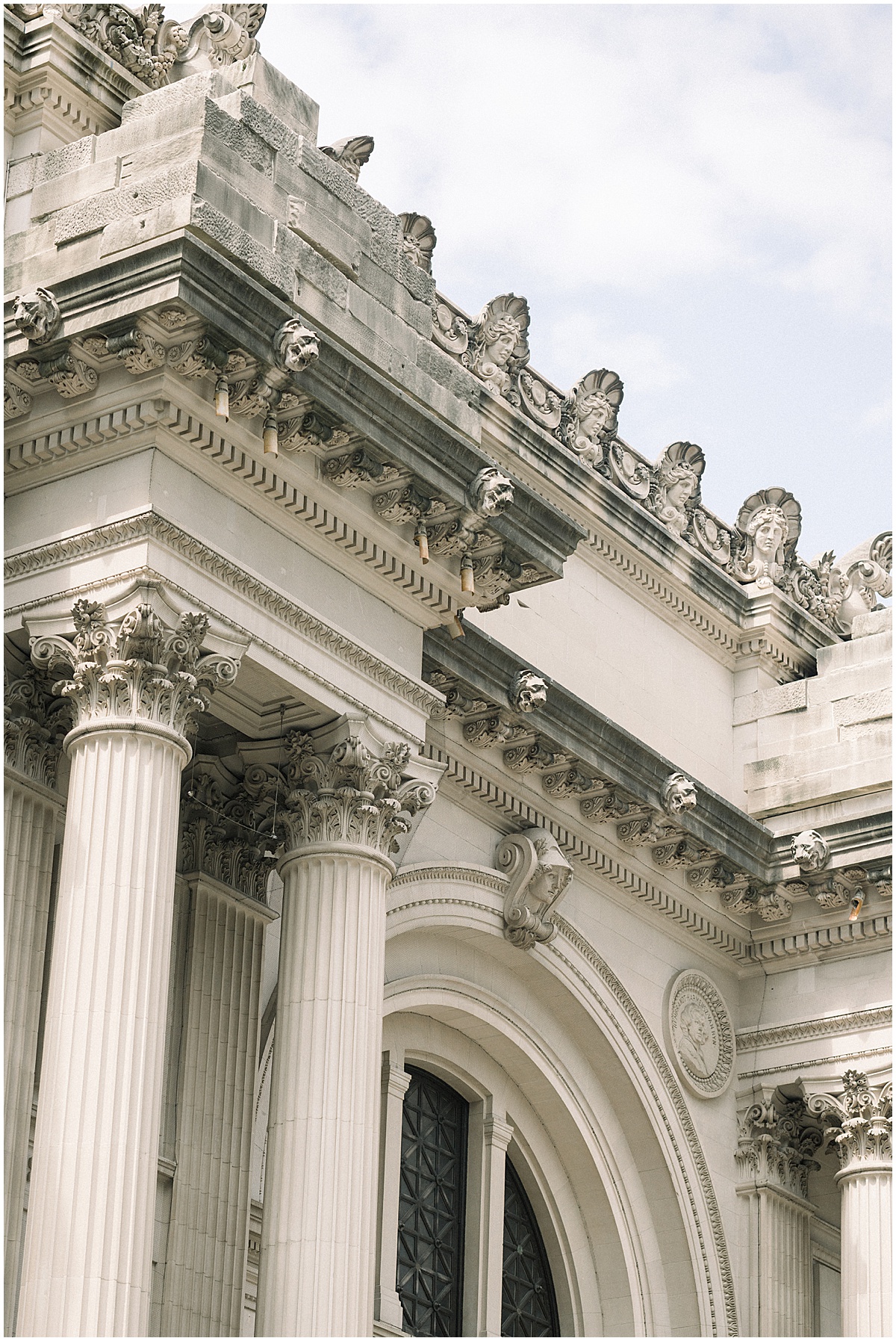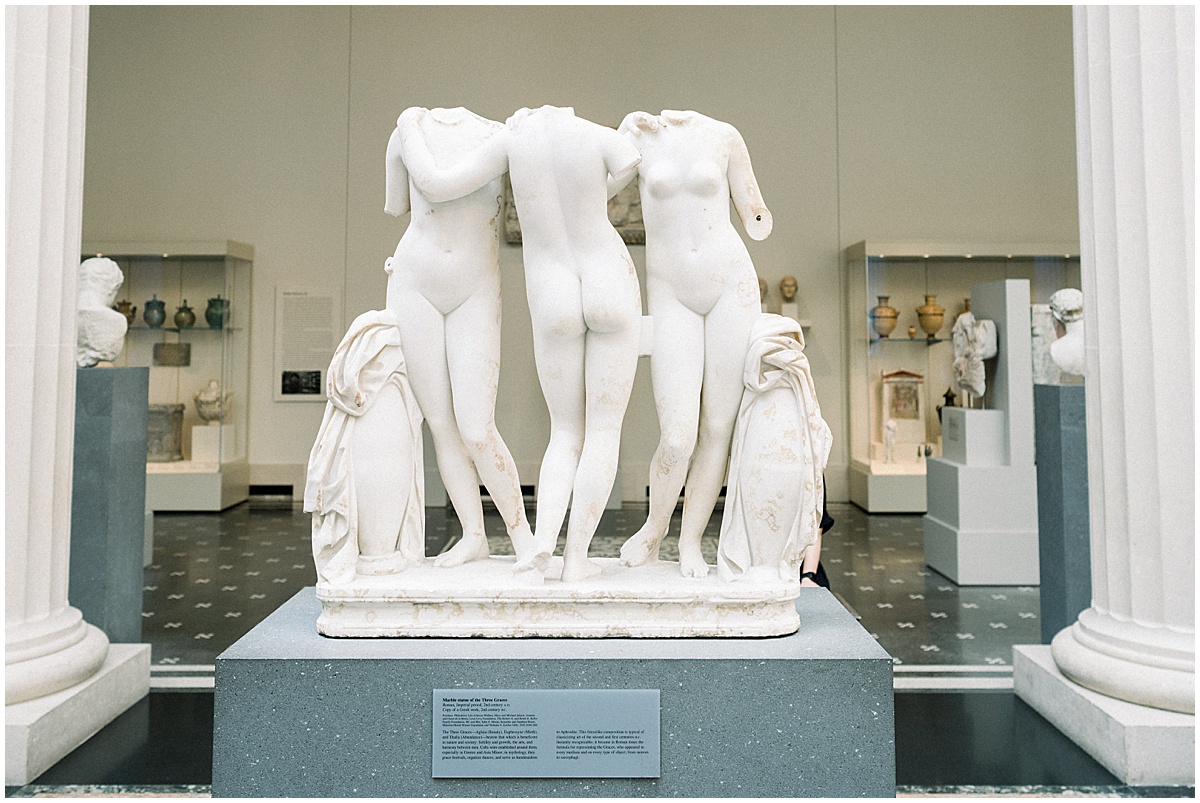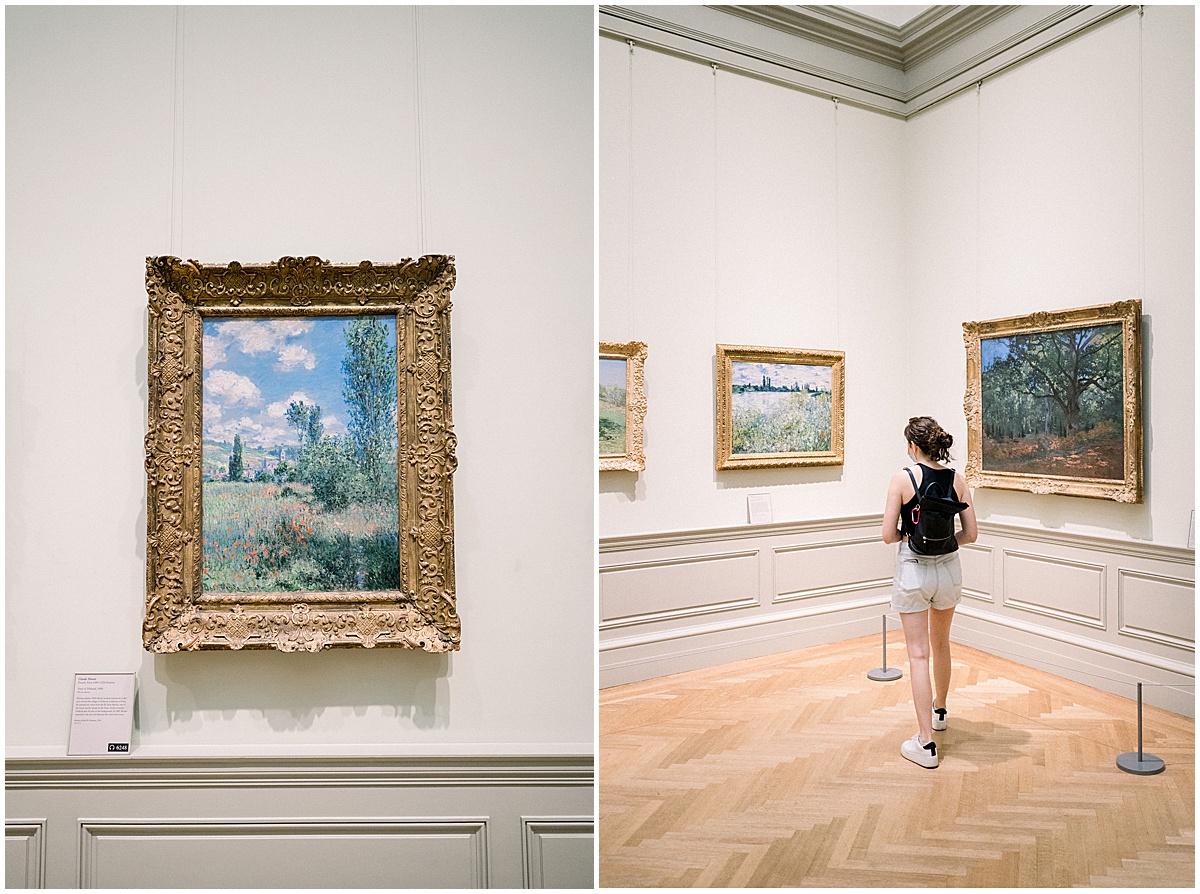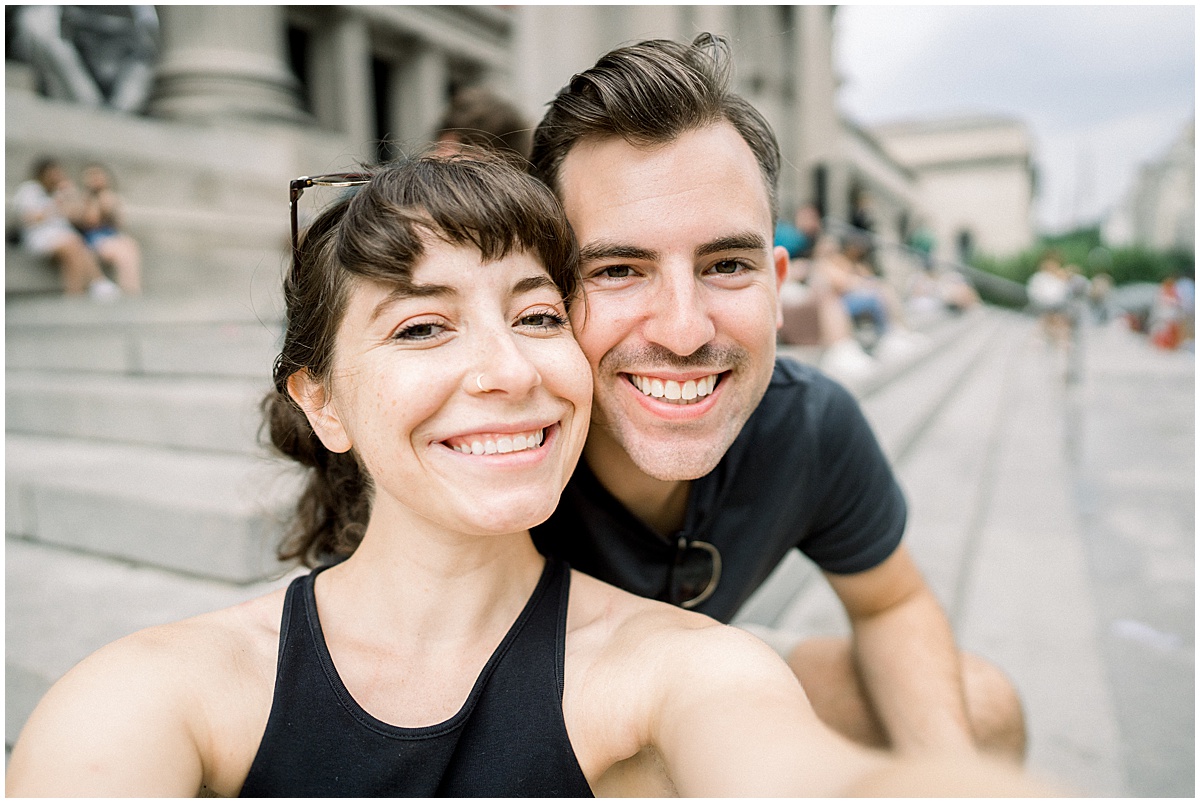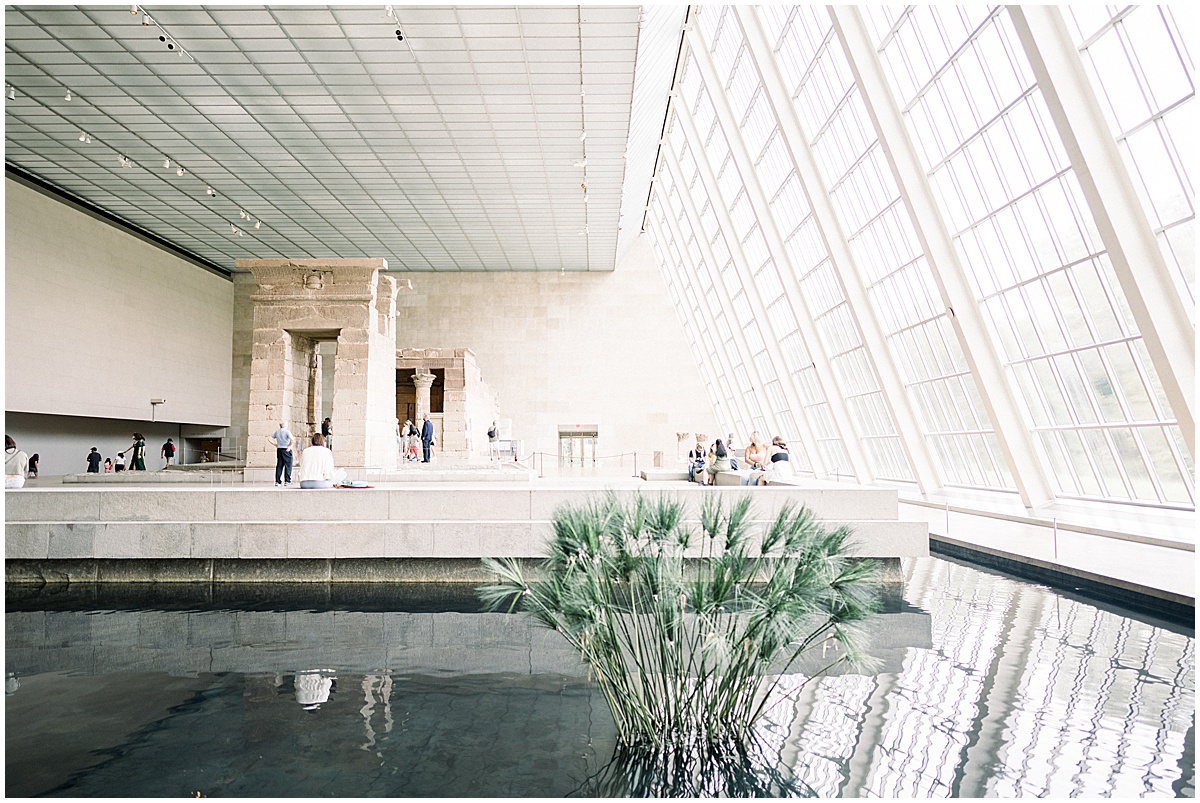 After cooling off, we headed to Rockefeller Center's Top of the Rock to get a bird's eye view of Manhattan as the sun set and the city's light began to sparkle. Yes, the views are 100% worth the ticket.
NYC Locations for Wedding Photos Tip:
There's a difference between "overdone" locations and "iconic" locations for your wedding photography. NYC's Central Park, Bethesda Fountain (and the murals underneath the bridge), Rockefeller's Top of the Rock, and The High Line are all considered "iconic." So don't be shy about asking for any of these locations for your New York City wedding. Each location is STUNNING in its own way and makes for really gorgeous backdrops for your First Look, Wedding Party, or Husband and Wife romantic portraits on your wedding day! A little advance planning for the needed permits or reservations is recommended.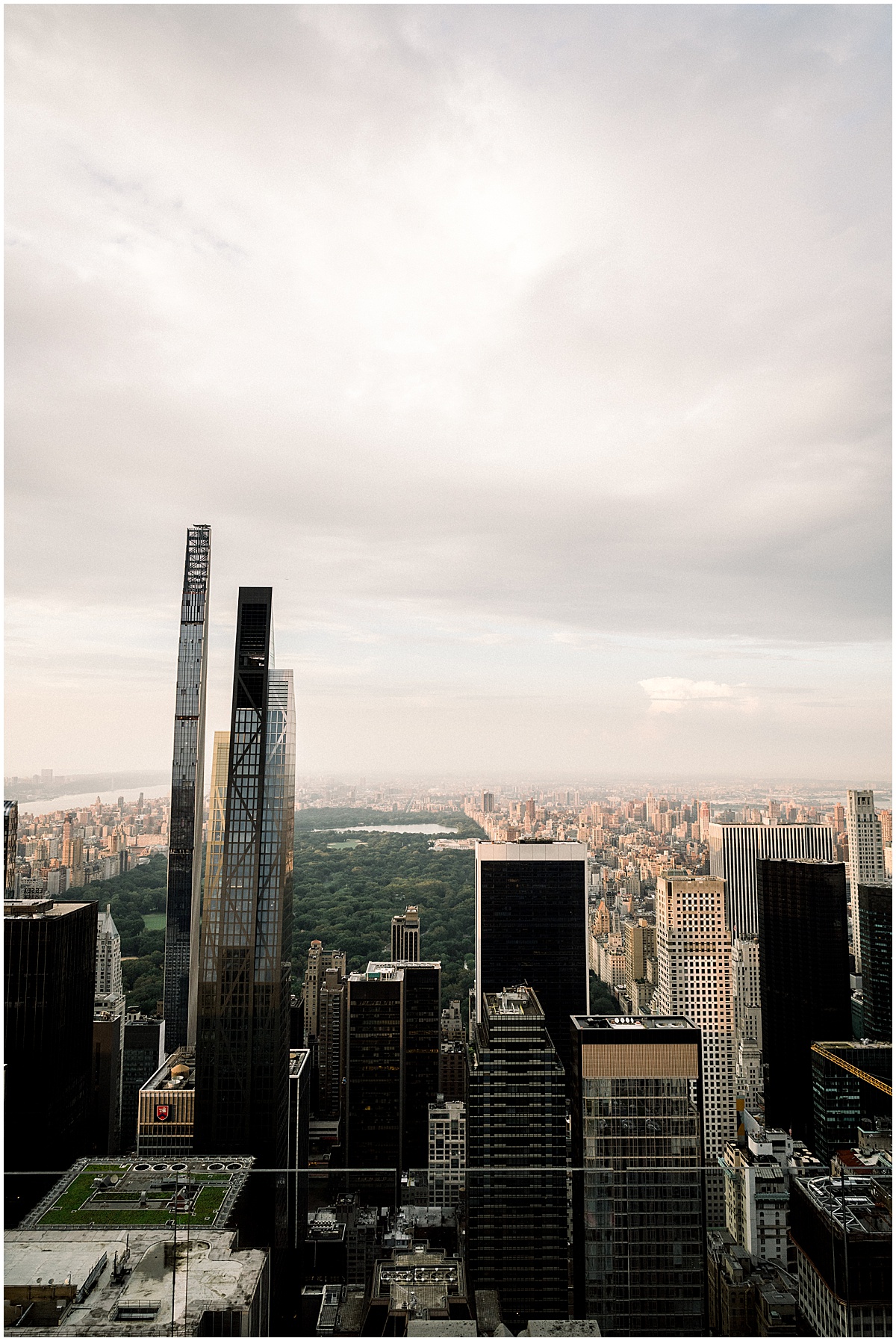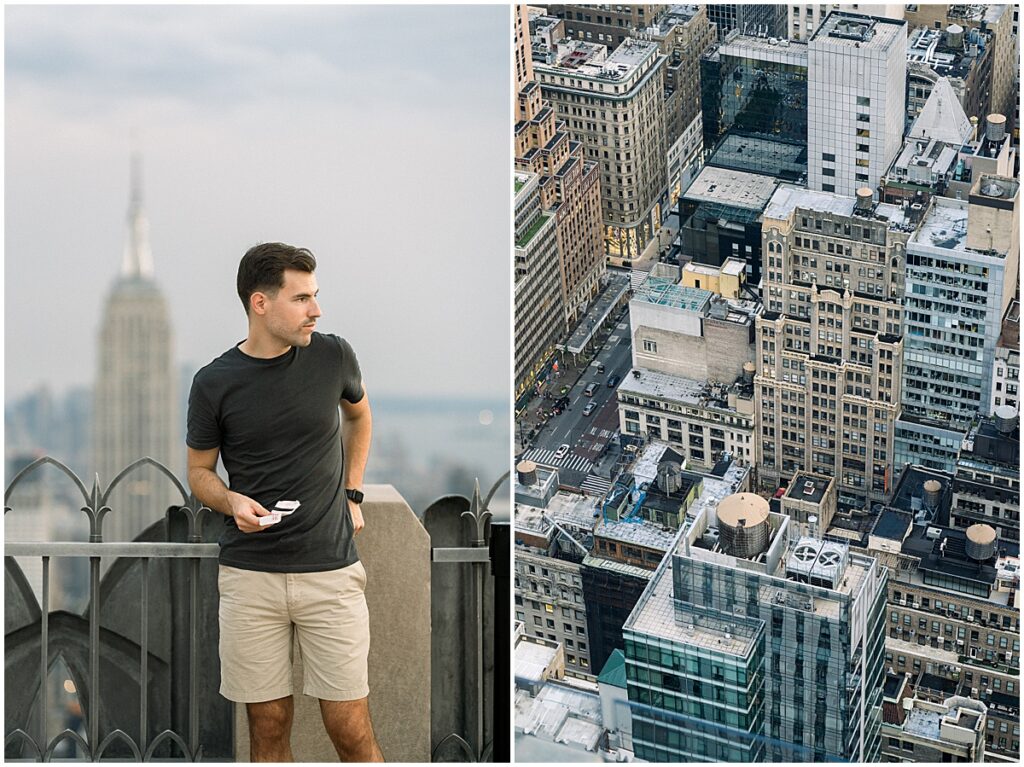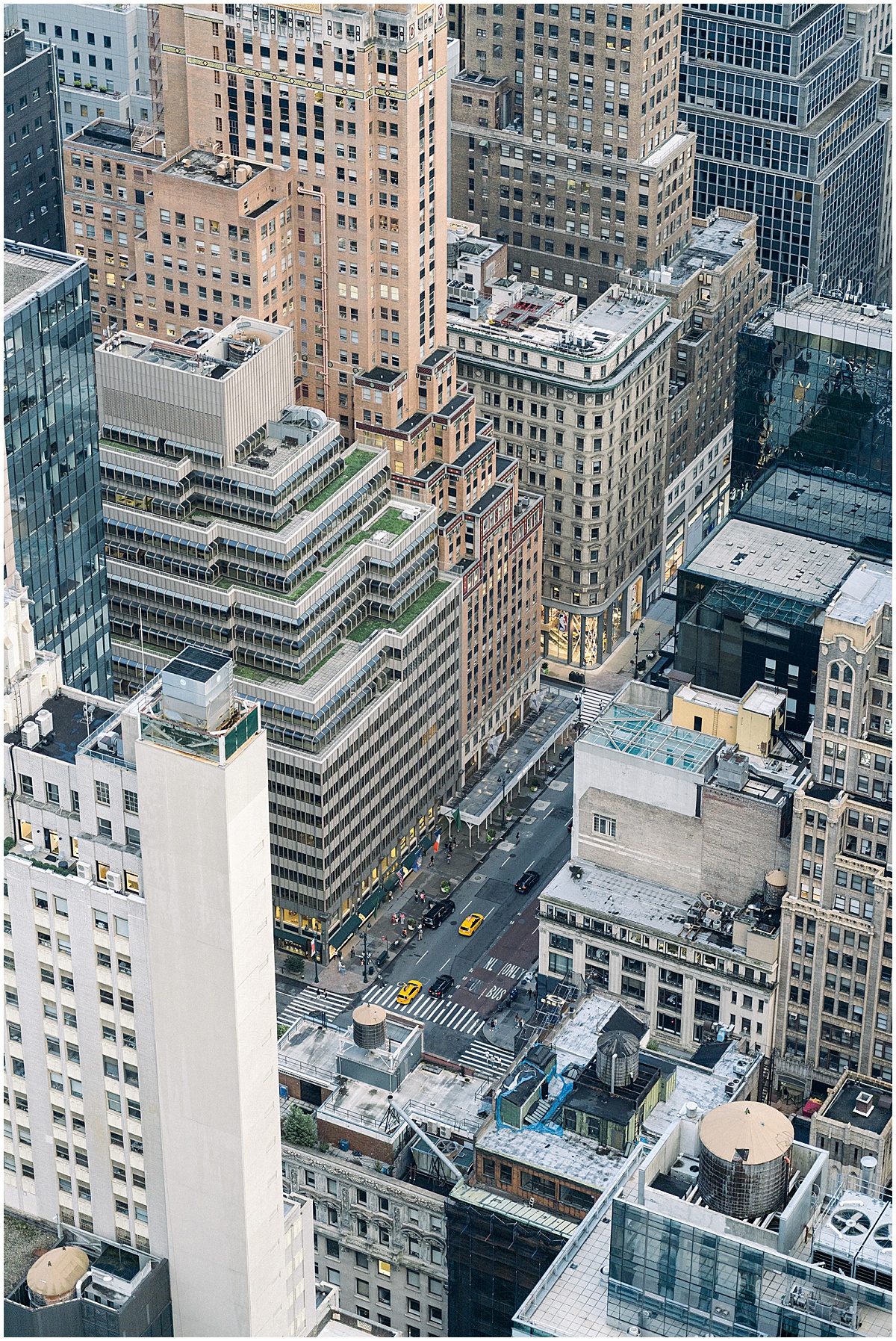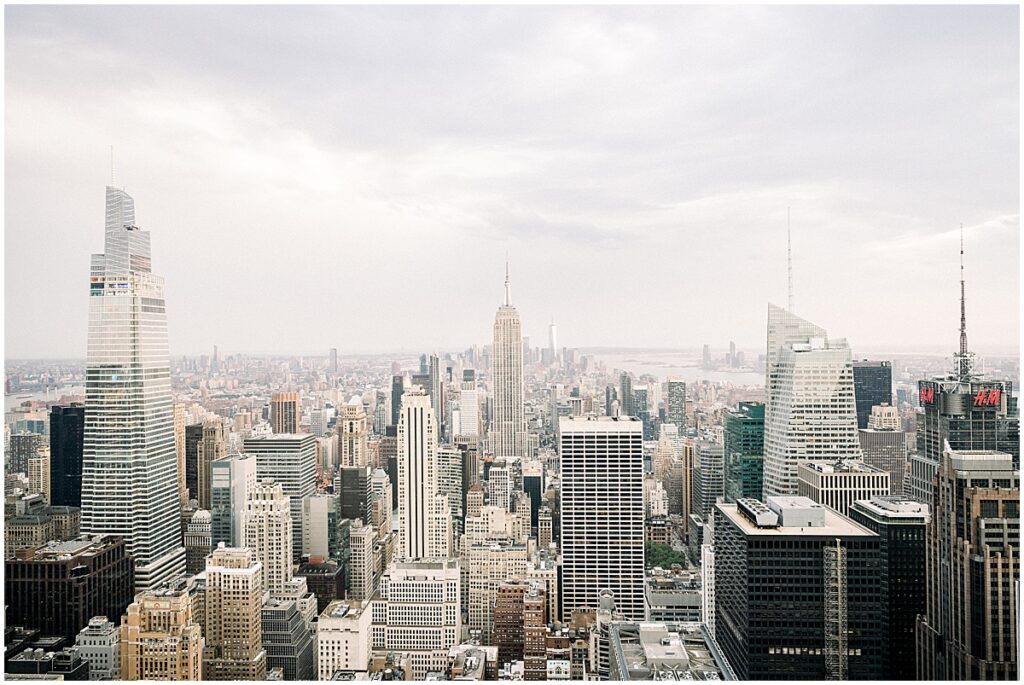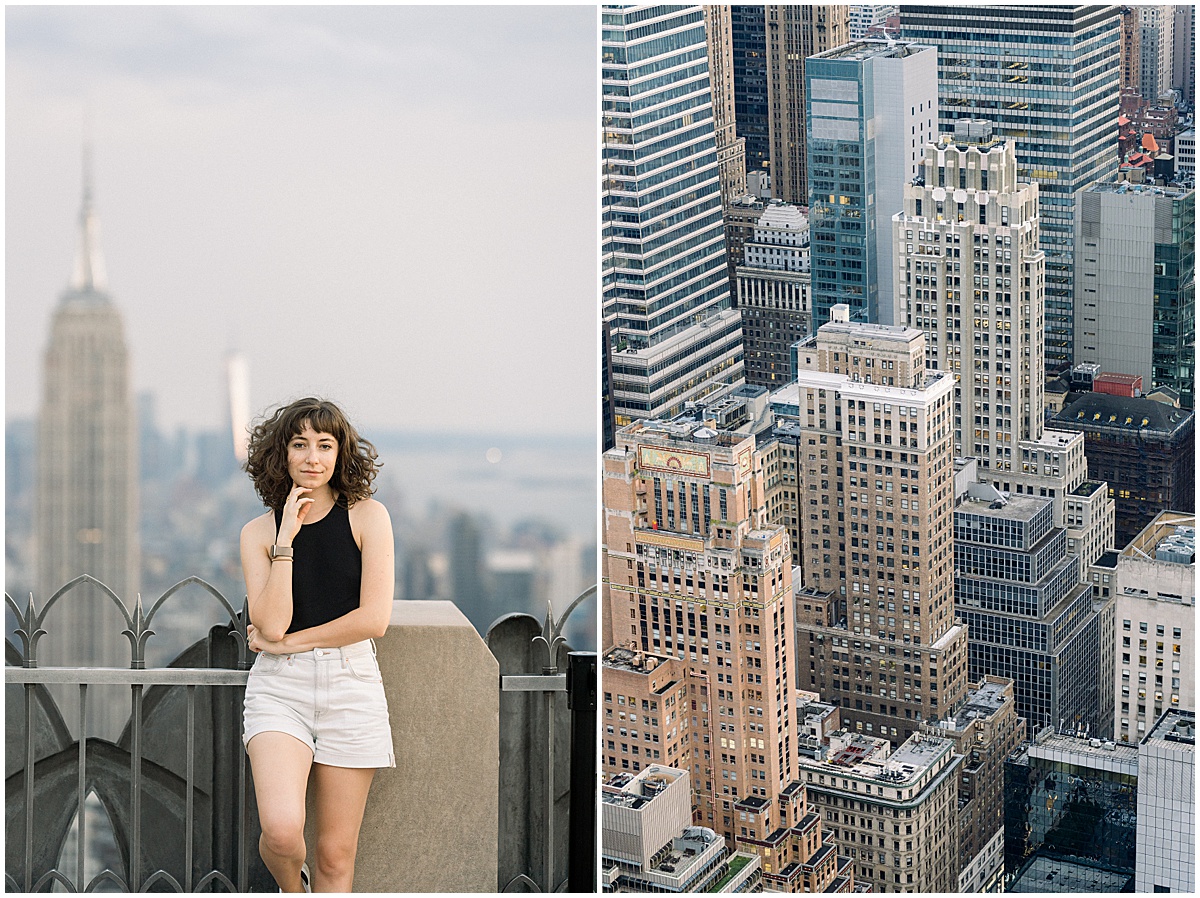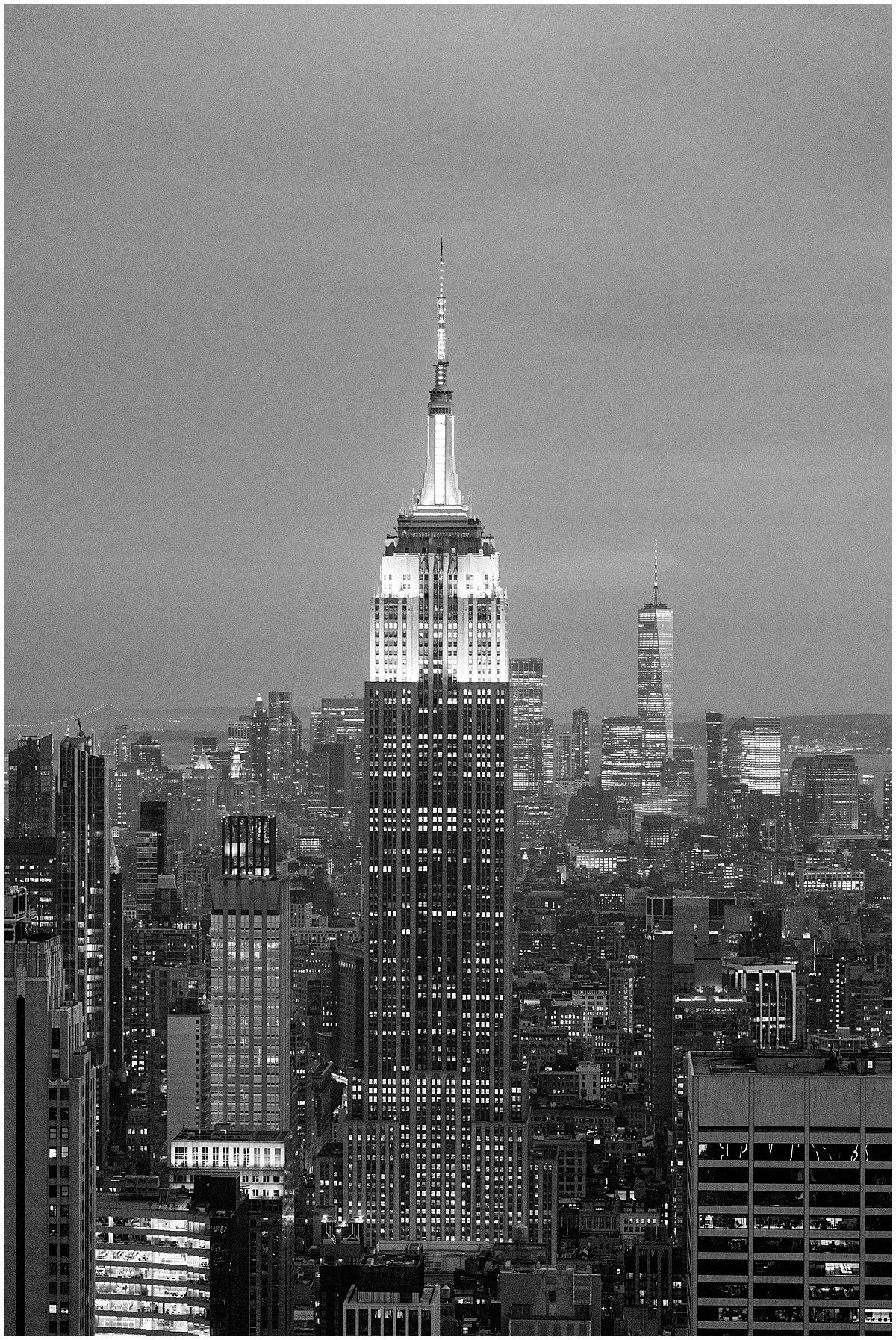 Restaurants in Manhattan
Manhattan is also home to some of the best-known restaurants in the world. If you're looking for a truly unique dining experience, Manhattan is the place to be. Whether you want to try the latest trend or stick with a classic, anywhere in the Theater District, Upper Westside, Lower East Side, or smaller nooks & streets you find, Manhattan has a restaurant for you.
With so many options, it's hard to go wrong when eating your way through the city's neighborhoods. Here are a few places we enjoyed!
JOE'S PIZZA: Because the city never sleeps, we started off with the famous Joe's Pizza, just a few blocks from the center of Times Square, in the Garment District, at 1 am after landing at JFK. It's perhaps the most famous "hole in the wall" place in the city – with pizza-eating-celebrity photos framed on every inch of the walls.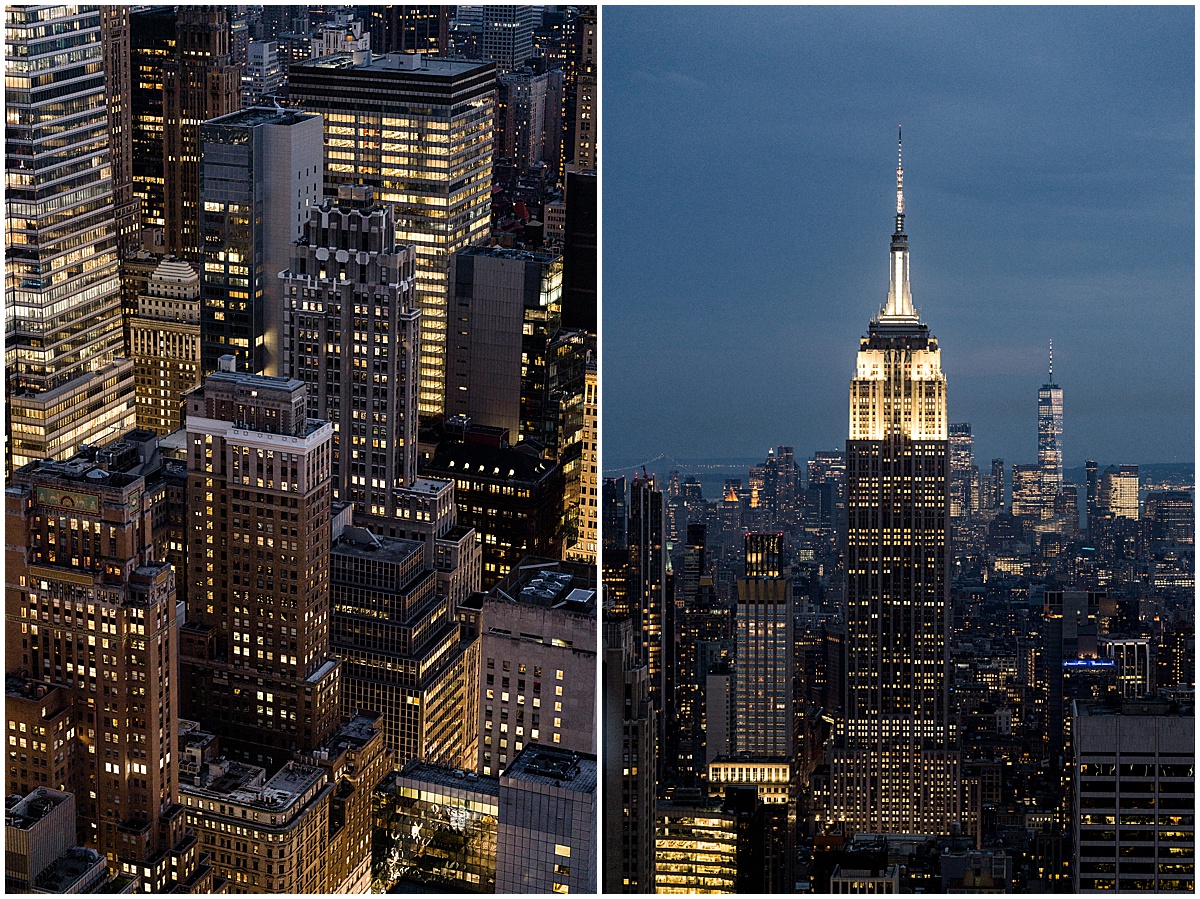 KIKI'S: For dinner the following day, we took the metro to the Lower East Side and walked to an unassuming, quiet street. As you round the corner & hear the clatter of dishes, there she is, a little greek restaurant called, Kiki's. It doesn't get more nostalgic & local. And the food is a 10/10. The setting is a quaint, romantic experience with paned windows opened up like shutters with rough-hewn tables & chairs tucked into every corner possible. Truly one of the top, unique restaurant experiences and can't stop recommending it!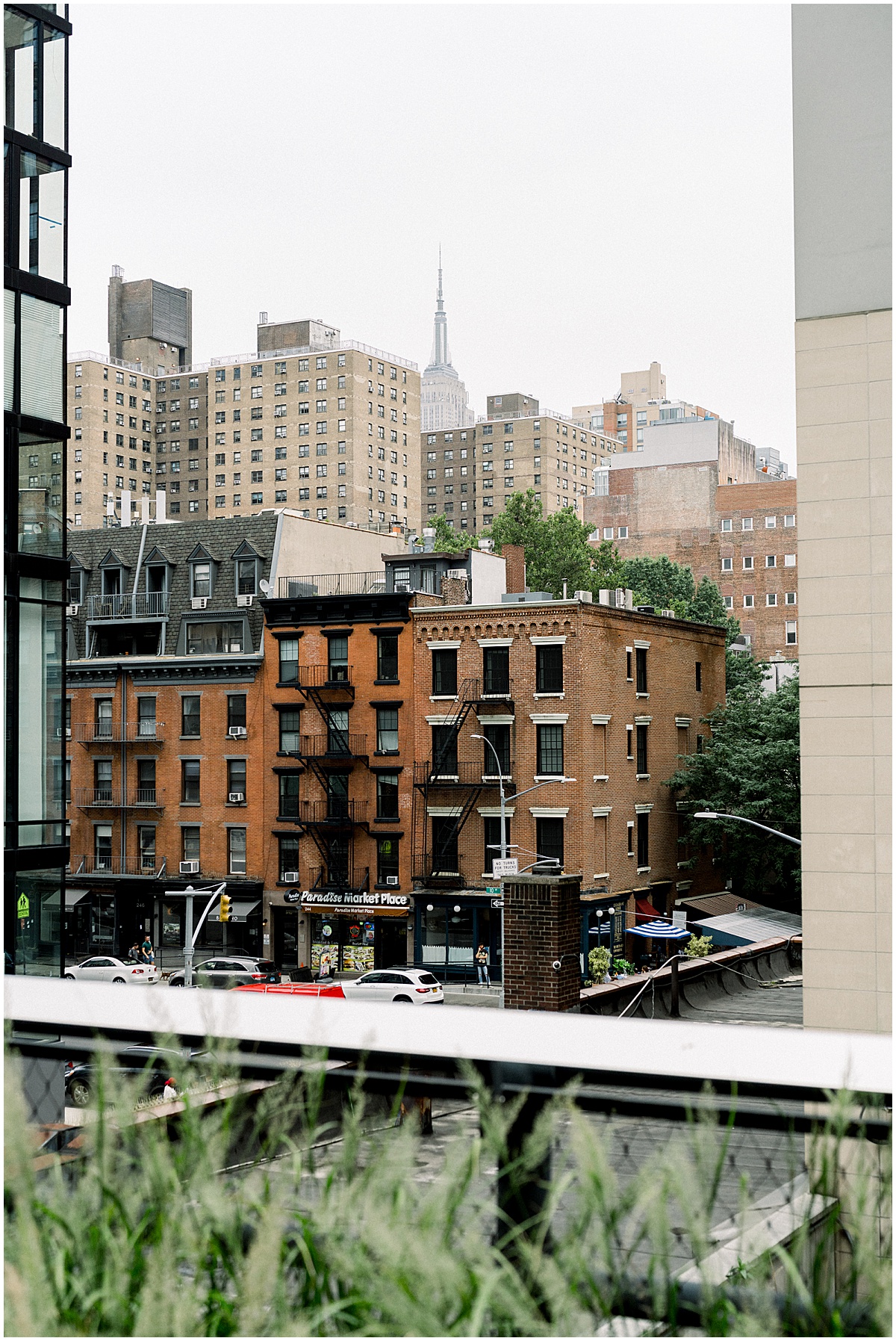 JACK'S WIFE FREDA: We also immensely enjoyed "Jack's Wife Freda," in Chelsea, for a late Sunday brunch after walking the High Line. I loved that even though there are multiple locations throughout the city, you still feel like you've found "the gem" for a chic diner experience.
"If you were going to give the cuisine a long and unwieldy name, it might be South African Israeli Jewish Grandmother Cuisine."
—New York Magazine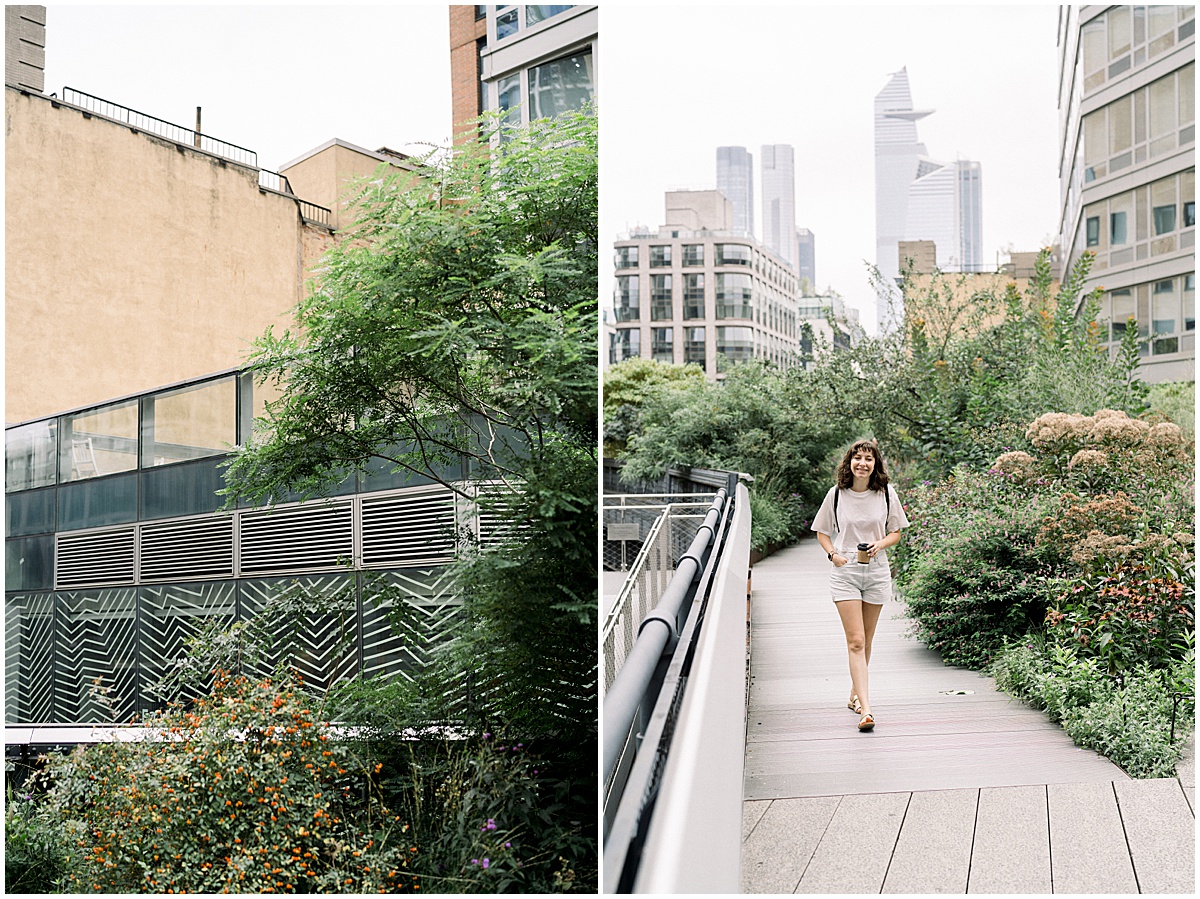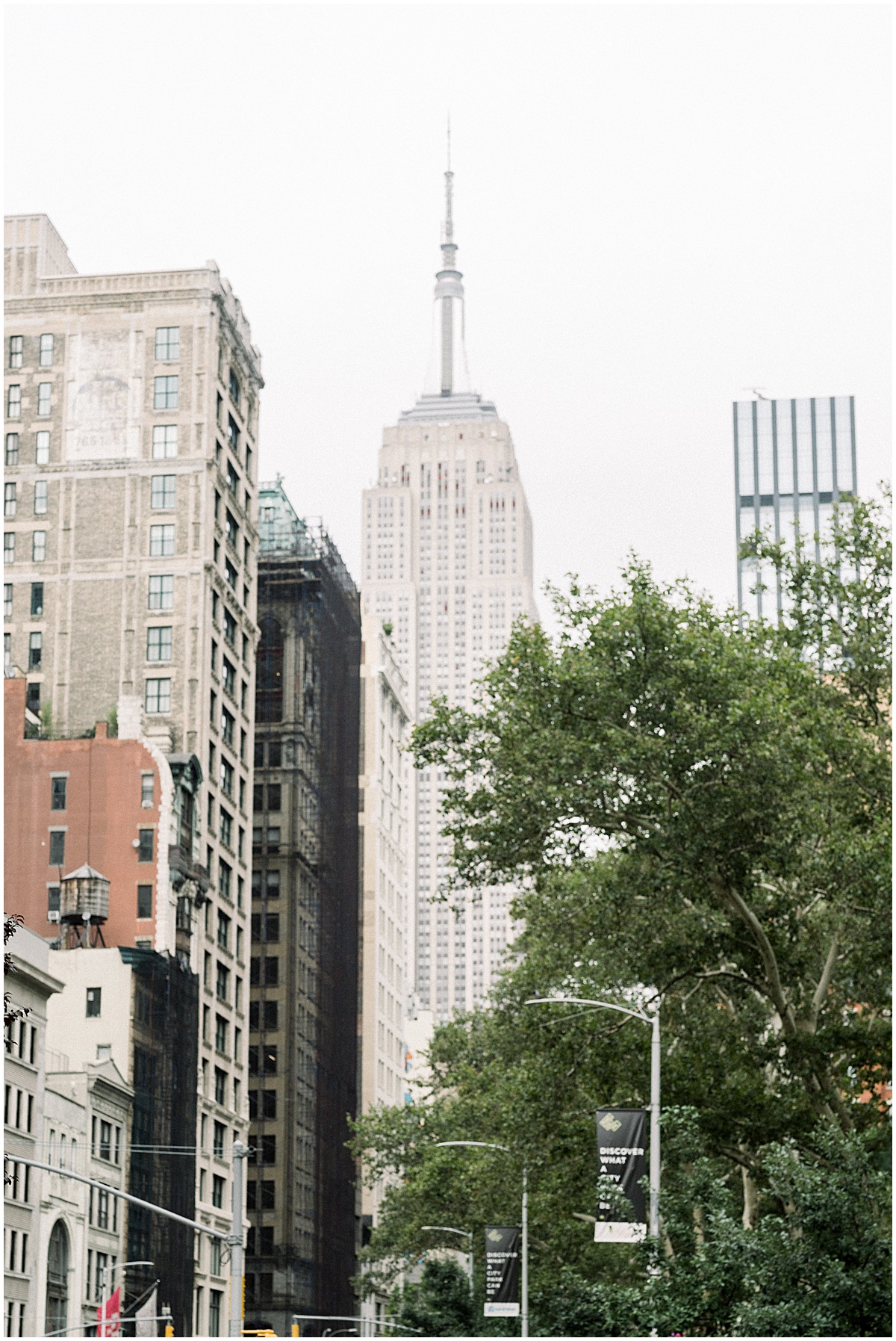 PLANNING YOUR WEDDING IN NEW YORK CITY
If you're planning a wedding in New York City or the surrounding areas of Brooklyn, Long Island, The Hamptons, The Catskills or even Upstate New York, there's no shortage of things to do and see. You could easily spend weeks exploring all the city offers, from iconic tourist destinations to hidden gems off the beaten path. Whether you're looking for museums and parks or restaurants and nightlife, New York has something for everyone.
But pulling off a wedding in such a bustling city is no small feat. You'll want a team of trusted, experienced professionals (a few favorites being Michelle Rago Destinations & Kalon Event + Food Design).
As you start planning your perfect Big Apple wedding, I'd love to connect about your photography needs!
Reach out to me directly, via my contact form linked below.
Always,
-Tara M
TARA IS AN AWARD-WINNING PHOTOGRAPHER SERVING LUXURY WEDDINGS & COUPLES IN SOUTHERN CALIFORNIA & WANDERLUST DESTINATIONS.
DID YOU ENJOY THIS BLOG POST? PIN IT FOR LATER…