I'll never forget that day.
Stephen and I had been long-distance dating for about a year and a half and I already knew that I desperately wanted to be his girl forever.
To be part of his family.
And to make a life with him, for the rest of my life.
On one of the trips to see each other, we spent an afternoon with Stephen's grandparents: Gram & Papa.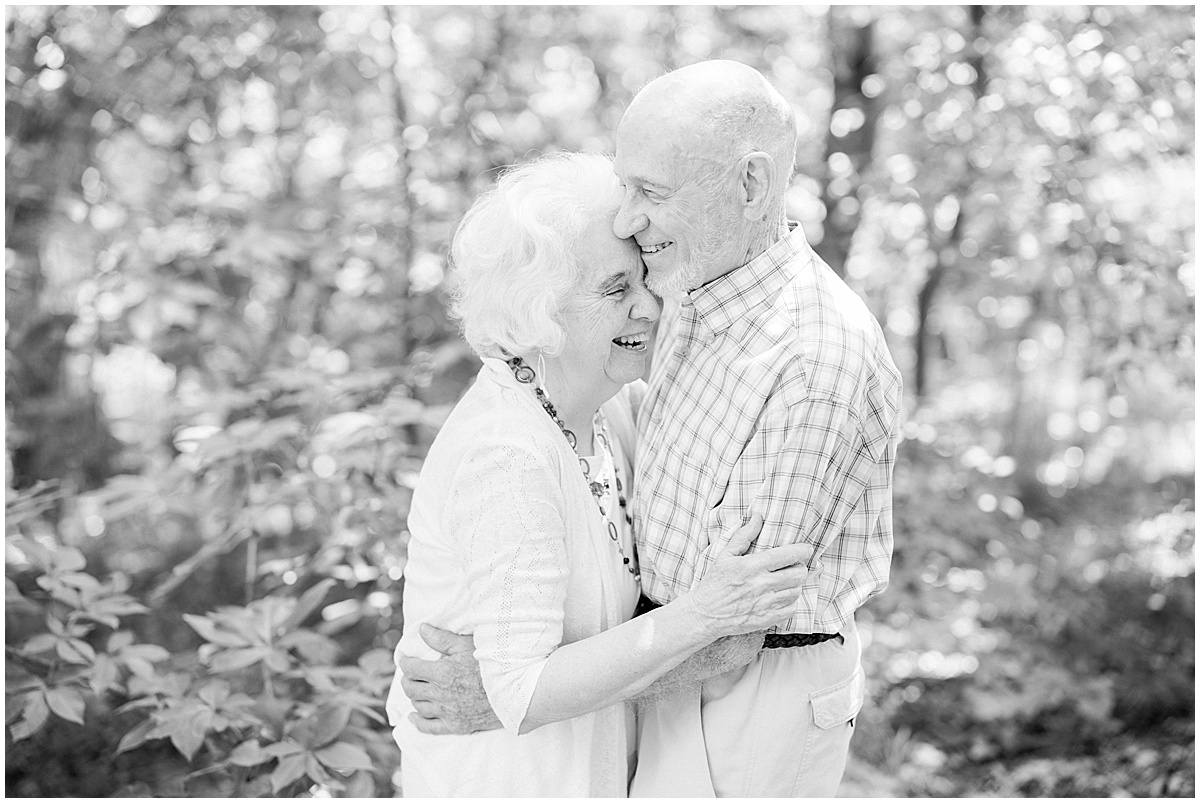 You need to know that they are the quintessential grandparents, adorable & still in love at 85.
And Gram's hospitality portals you straight back to the 1950s as she buzzes around the kitchen preparing chicken salad sandwiches, serving coffee & cake on simple china immediately after clearing the meal's plates from the table, while simultaneously making conversation in her giggly, singsong voice you hear in the Hollywood classics.
And then it happened.
The Why Behind My Wedding Photography Approach

After the lunch had been cleared, Gram jumped up all excited, and left the room. When she returned she glanced over at Papa and winked. He smirked back, eyes dancing with curiosity.
With her beautiful, wrinkled-with-years hands she began shooing the dust away. And knowing that I was a wedding photographer, she began profusely apologizing to me saying, "it was different back then, you know…"
Set in front of me was their wedding album: A large, 12×12 album with only about fifteen or twenty, 8×10 black and white images. As I flipped through those beautiful pages I was speechless.
"…Papa leaned over and whispered a little something in my ear…"
Quick Note: You see, I don't have an heirloom like this in my family. And both of my grandmothers are widowed. I've seen a few images from a shoebox of my grandparents' weddings and that's about it.
Now, here I am sitting at a table with a boyfriend I'm madly in love with and his grandmother is not only welcoming me into her home but welcoming me into the legacy of what a loving marriage can look like for 60+ years.
I turned to the next page, close to the end.

Suddenly, Gram caught my hand to stop me & softly giggled, "Wait! Right there, that picture is of us in our getaway car from the church. And right before that photograph was taken, Papa leaned over and whispered a little something in my ear…"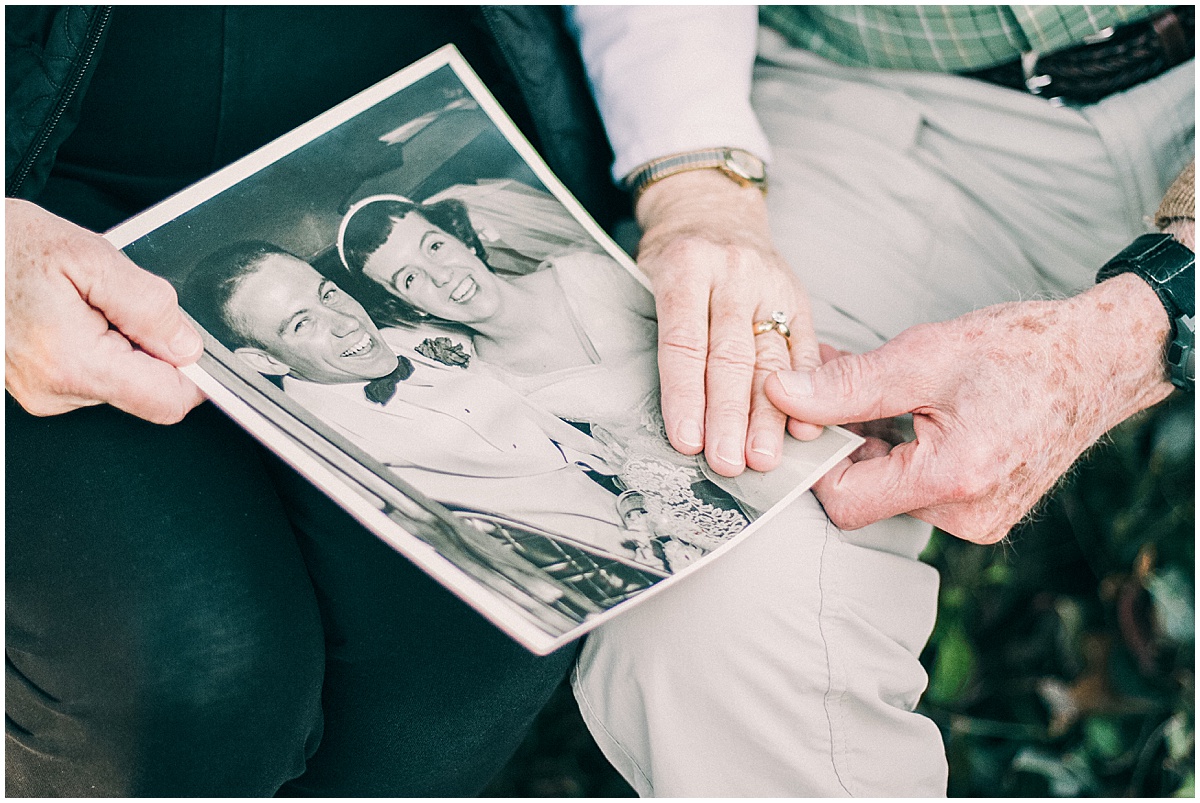 I opened my mouth to say something and shut it again.
At that moment, everything changed for me.
As a wedding photographer, I needed to change everything I was doing & why.
For Gram, that wasn't just a photograph from 1957. It was an exact moment in time that she relives & giggles about over and over. Even sixty years later. Because that photograph captured her palpable joy as a newlywed bride & wife.
I realized anyone can take your photograph, especially in our world today.
But not everyone can tell your story and help you relive the emotions of your day year after year.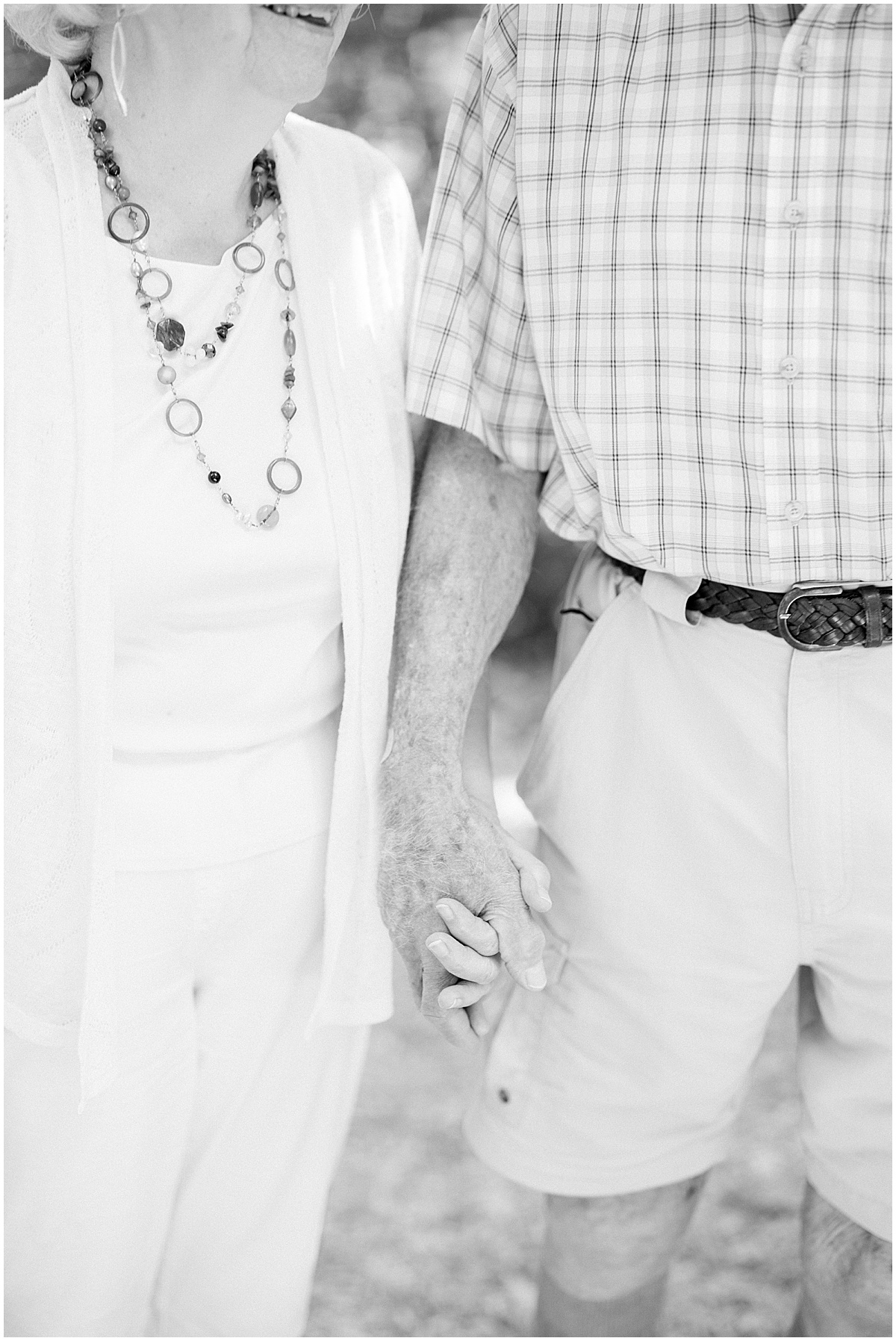 So, I set out to make that a goal in my life's work:
To invite couples into being themselves, taking a relationship-centered approach in getting to know the two of you ahead of time, and allowing you the time & space during the wedding day to actually FEEL what you are experiencing (not rushing you from one thing to the next).
Because I now know, firsthand, how powerful one image can be. And more than that, how powerful it will be sixty years from now when you have a granddaughter sitting across the table, wide-eyed.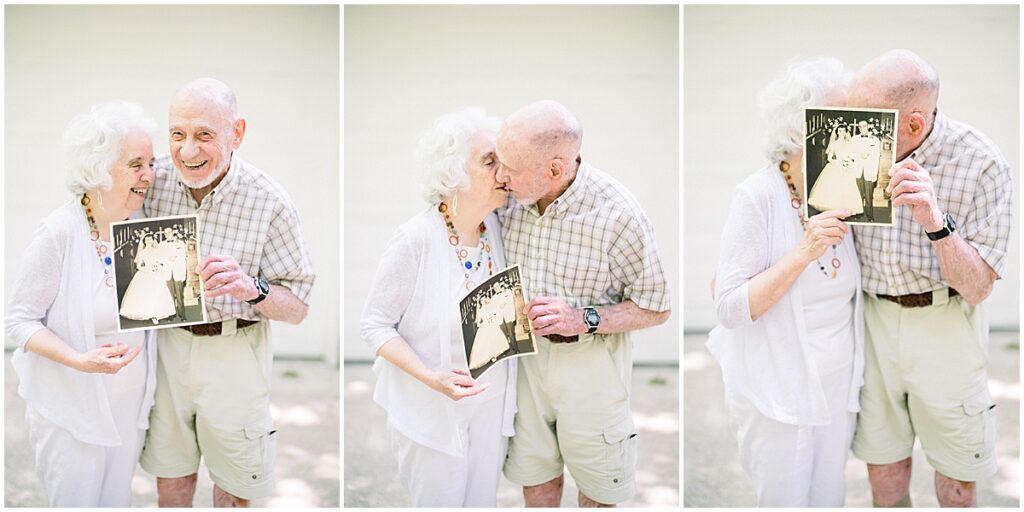 It is then that you pass the baton and share your legacy. Share your truth about waiting for the right one. And share in reliving that newlywed joy, together.
HEIRLOOM WEDDING ALBUMS: Why you Should Consider Ordering One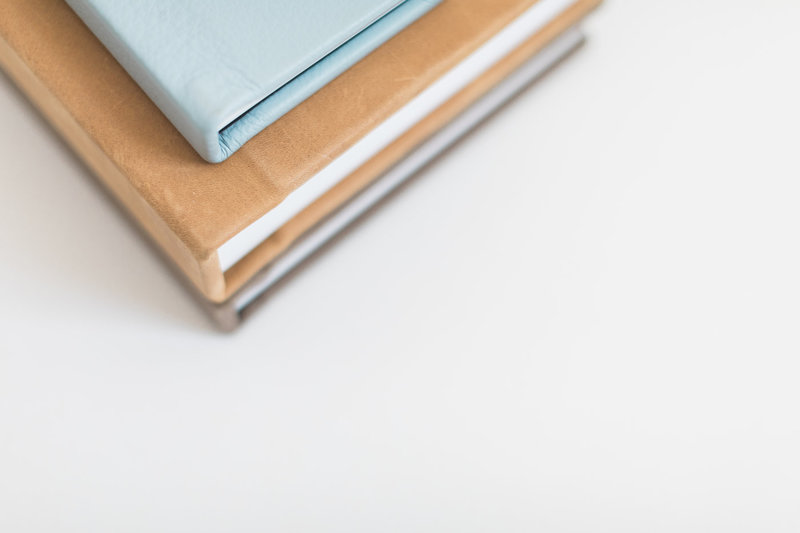 Not only did this afternoon forever change the way I work with couples with everything from client experience in posing & direction or preparation for the Big Day, but it also highlighted the need to offer quality, timeless wedding albums to each couple I work with.
Without one there can't be that kitchen-table-moment.
I believe a wedding album is your first family heirloom. It's why they are called Heirloom Albums and why I work with you, hand in hand, to create a custom design that tells the entirety of your wedding weekend experience from beginning to end.
Because you might not care to have it in the first 3-4 years of marriage, but it will matter down the road.
Significantly.
KEEPING THE PROCESS SIMPLE: Ordering Your Heirloom Album
I like to keep things simple. And remove the overwhelm of trying to choose favorites from 800+ images.
For each custom album, my team and I work on the first draft which gets you 80-90% done and showcases the key moments of the day. I know if your dad totally lost it during the ceremony, I know your grandma, and I know that friend who nonstop did the worm on the dance floor. Each of those and more will be included from the get-go.
If you share in a weekend experience of welcome parties, rehearsal dinner(s), next-day brunches, and/or day-after honeymoon imagery, we'll make those into their own volumes apart from the main heirloom wedding album.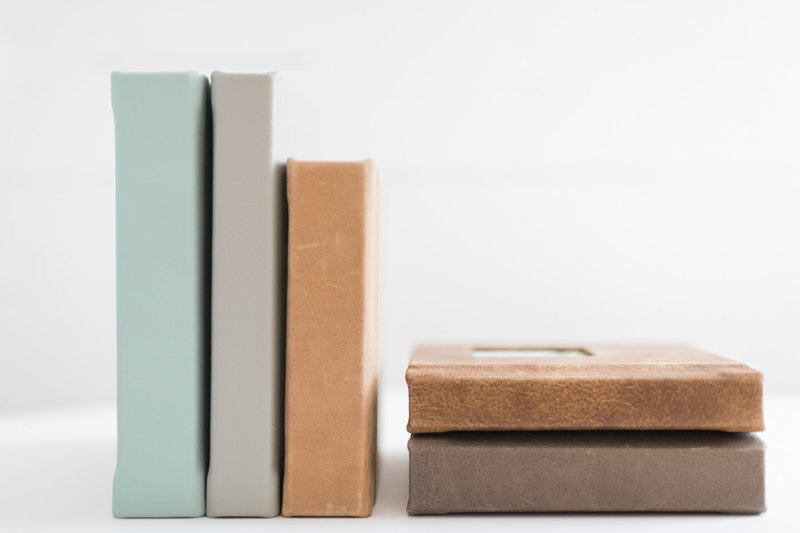 CUSTOMIZATIONS & PARENT ALBUMS: Making Your Wedding Albums Personal & Gifting Easy!
Everything is viewable online with a simple view & edit-request platform.
You'll be able to flip through each album spread (the pages) and comment directly. I try to be a mind reader, but if it's not spot on after the first draft you can request up to 2 rounds of revisions to really personalize it. Swap in your favorite images, add more spreads (hello, go big or go home), and choose your preferred leather or linen cover options, easy!
Once your Heirloom Album is finalized, you can choose to create parent or guest duplicate albums or design custom ones with them in mind if you'd like. You can view more info on album cover options and album design HERE.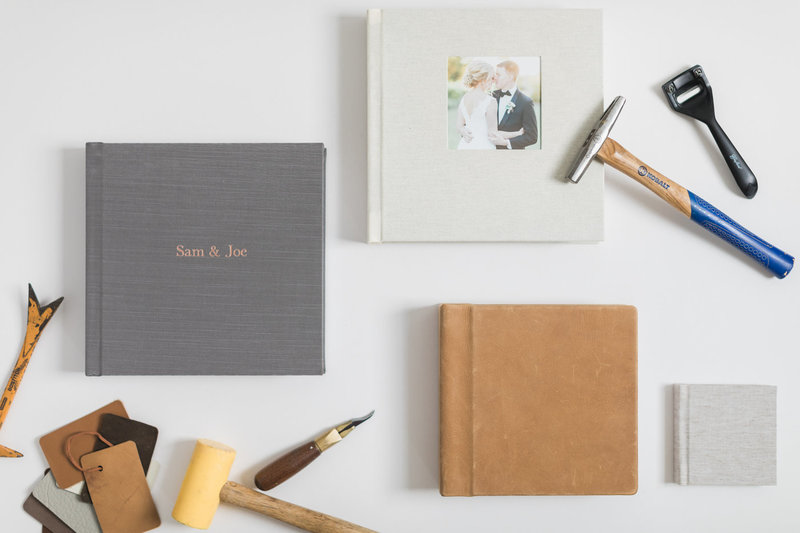 SO HOW DID THAT DAY END & WHERE AM I TODAY?
Gram & Papa's story is the heartbeat behind why I'm a wedding photographer who cares about how you experience your wedding day. I want you to fully savor, be present & enjoy your wedding day.
This is why I believe that your wedding photos should be captured in a true-to-life and timeless way – with all the raw emotion included. And why I advocate for them to all be preserved in an Heirloom Album for you to pass on through the generations.
Marriage is a gift.
Your story matters.
That day in small-town Missouri changed my work & heart. And I hope it inspires you to think beyond the wedding day and into the marriage & family you're about to step into and will come after you.
And that getaway car photo of Gram & Papa?
It's in my office so I can see it every day. Alongside my own getaway car photo – with the boy from the kitchen table.
Always,
–Tara M

P.S. I was so inspired by that afternoon. Gram & Papa let me take photos of them that day, 5 years ago…which are now photographs we'll all treasure for a lifetime! This year they celebrated 65 years of marriage. Pictured in this blog post is them at 60 & 65 years married.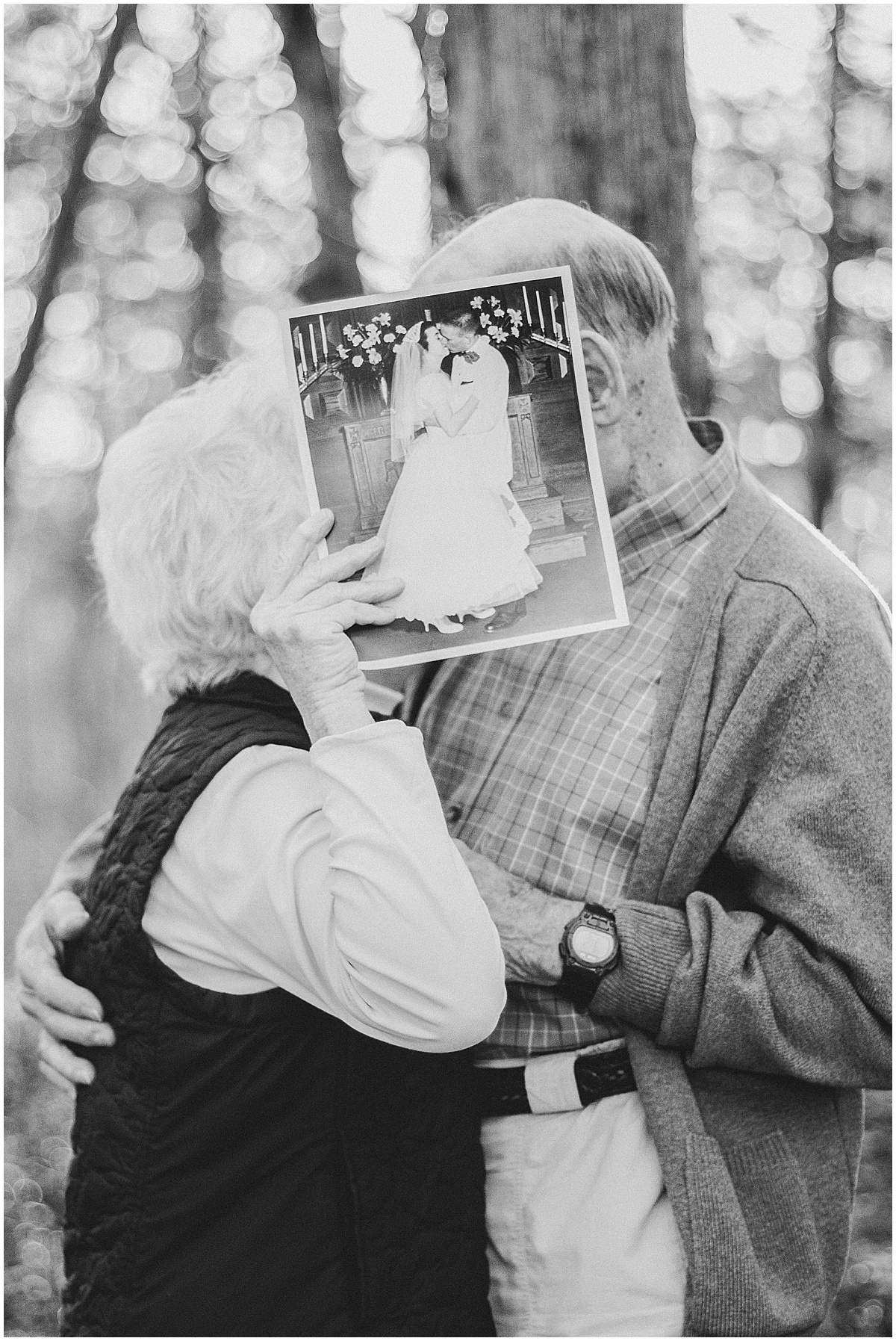 P.P.S. I learned that Stephen's parents also had that "getaway car" photo taken at their wedding in 1979.
For our family (Gram & Papa, Stephen's parents, and his sisters when they all got married), it wasn't just an heirloom album, it was an heirloom album that ended with a "traditional" heirloom photograph of the getaway car! So the answer is a big YES, if you have a photograph like that from your past, I'd love to recreate it for you to pass down through the generations!
TARA IS AN AWARD-WINNING PHOTOGRAPHER SERVING LUXURY WEDDINGS & COUPLES IN SOUTHERN CALIFORNIA & WANDERLUST DESTINATIONS.
DID YOU ENJOY THIS BLOG POST? PIN IT FOR LATER…