15,000 showed up in support. Some wore signs, others just surged with the crowd. This was their moment in history. At the helm: Dr Martin Luther King Jr.
It was more than better working conditions. It was what the hundreds of signs proclaimed: I am a Man.
It was dignity. Days later, another march was organized. On the eve of that second march, with drizzling rain and depleted hope, a vision was ignited yet again:
"We've got some difficult days ahead. But it really doesn't matter with me now, because I've been to the mountaintop…And I've seen the Promised Land. I may not get there with you. But I want you to know tonight, that we, as a people, will get to the Promised Land. So I'm happy, tonight. I'm not worried about anything. I'm not fearing any man." – MLK
"..the walls that once saw immeasurable violence & tear gas,
would now witness the joining and the celebration
of two people committed to loving the city of Memphis."
Fifty years later, who knew that a young couple in love would make a covenant before God and his people.
Fifty years later, this building – the Clayborn Temple – would not only continue to be a refuge, a sacred place, a place of hope, but also would be a place of new beginnings.
Fifty years later, the walls that once saw immeasurable violence & tear gas, would now witness the joining and the celebration of two people committed to loving the City of Memphis.
Two people who spend their days working with and in the inner city. Educating. Loving. Providing. Dignifying.
Meet Valen & Daniel.
A couple who's love for others is nothing short of infectious. As family and friends gathered, you couldn't help but stop and look up. To see the beauty in the old. To extend a hand to someone new and to those whom you haven't seen in 12 years. This is community. This is a hope-filled wedding. This is what means celebrate. With the charm of southern hospitality portrayed through Ma's homemade cakes, sweet tea and all the twinkle lights strung throughout that backyard reception – let us be the first to say, this wedding was one for the books.
Our dear Valen & Daniel —
To see the overwhelming joy on your faces all.day.long. was nothing short of inspirational. Valen, we have prayed that the Lord would cause you to find the one whom your soul loves. Learning of your and Daniel's love story, seeing the two of you together, and the depth of your vision for others…just wow. How kind is the Father to give such good gifts? Daniel – you are a man of integrity and just about as selfless as they come. But also, we're so glad that you know how to get down on the dance floor just as much as your wife. If we weren't convinced of your "match made in heaven,"  there's no question about it after seeing that college dance off. We're still not sure who won. In all seriousness though, we were absolutely honored to celebrate with you as both photographers and guests. Thank you for trusting us with your love story. We love you!!
— Tara & Stephen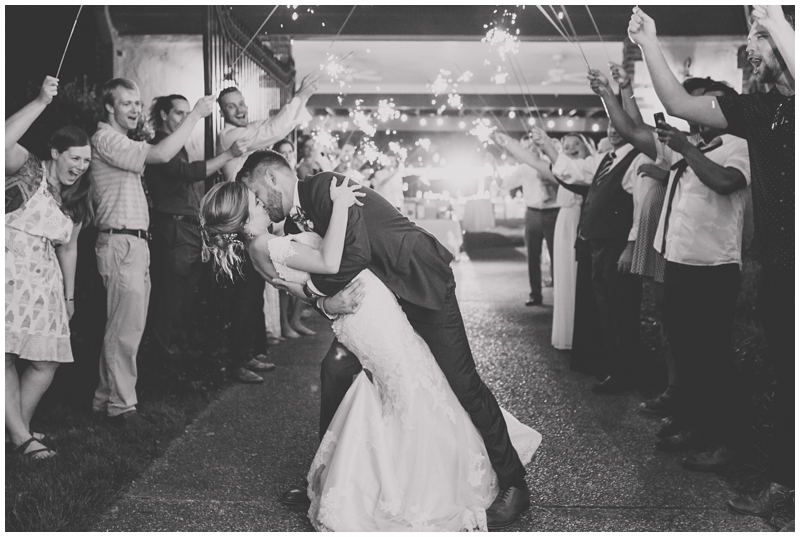 THE WEDDING CREATIVE TEAM
To the Creative Team and friends and family that made this day GORGEOUS – you are the heroes behind this day. Thank you for your talent, your deep care for Valen & Daniel and for being so incredible to work alongside. Serious dream team! Much love!
Photographer | Tara & Stephen, Pattengale Photography 
Ceremony and Reception Venue | Clayborn Temple, Memphis, TN. Backyard Reception: Friend's home.
Wedding Planner | Lydia Shanks
Florist | Chelsea Rachiele
Videographer | Kyle Taubken
Hair & Makeup | Kirstin Moore
Invitations & Wedding Papers | Velvet Paperie
Cake & Ice cream  | Friends & Family: Heather & Miss Sarah. Sam Murphy.
Catering | Central BBQ
DJ/Entertainment | Friend of Bride & Groom
Dress Store | Low's Bridal Shop
Bride's Shoes | DSW – Kelly & Katie
Bridesmaid Dresses | David's Bridal
Groom and Groomsman Attire | Calvin Klein
Always,
–Tara M