He flourished under her encouragement, "You GOT this!"
She rose to the top  despite his best heckling attempts, "MISS IT!"
After a weekend of back to back meetings in final wedding preparation, they walked into their engagement session ready for just plain fun. Together. As a couple. Remembering why they're doing all this anyway.
With her floral boots & his killer mustache,
Madelaine & Henry grabbed a beer and competed with a game of darts to kick off the evening.
The Delmar Loop, and specifically the iconic Blueberry Hill, was a favorite date night spot prior to moving to North Carolina. We found "their" table & swapped a few stories before heading to Forest Park's Art Hill for sunset. The perfect summer breeze blew gently all evening – a welcome respite from weeks of storms. And seriously, as they say, the rest is history.
Meet Madelaine & Henry.
A couple who never – like really – never stop laughing with each other.
And to be honest? We wouldn't have it any other way! Enjoy these favorites and keep your eyes peeled for their July wedding – final countdown!
If you're on desktop, listen while you scroll: Purple Rain.
Cannot handle these two! Seriously, can they be any more fun?!
Dear Madelaine & Henry —
We. Are. Almost. There. As we await your final countdown, can we just say that we are freaking pumped for you two?! Celebrating your love story, hanging out over drinks & darts, and searching for the biggest tree in Forest Park won't soon be forgotten. 😉 Thanks for trusting us with your story. Now, let's get you to the church on time! Love you guys!!
Always,
–Tara & Stephen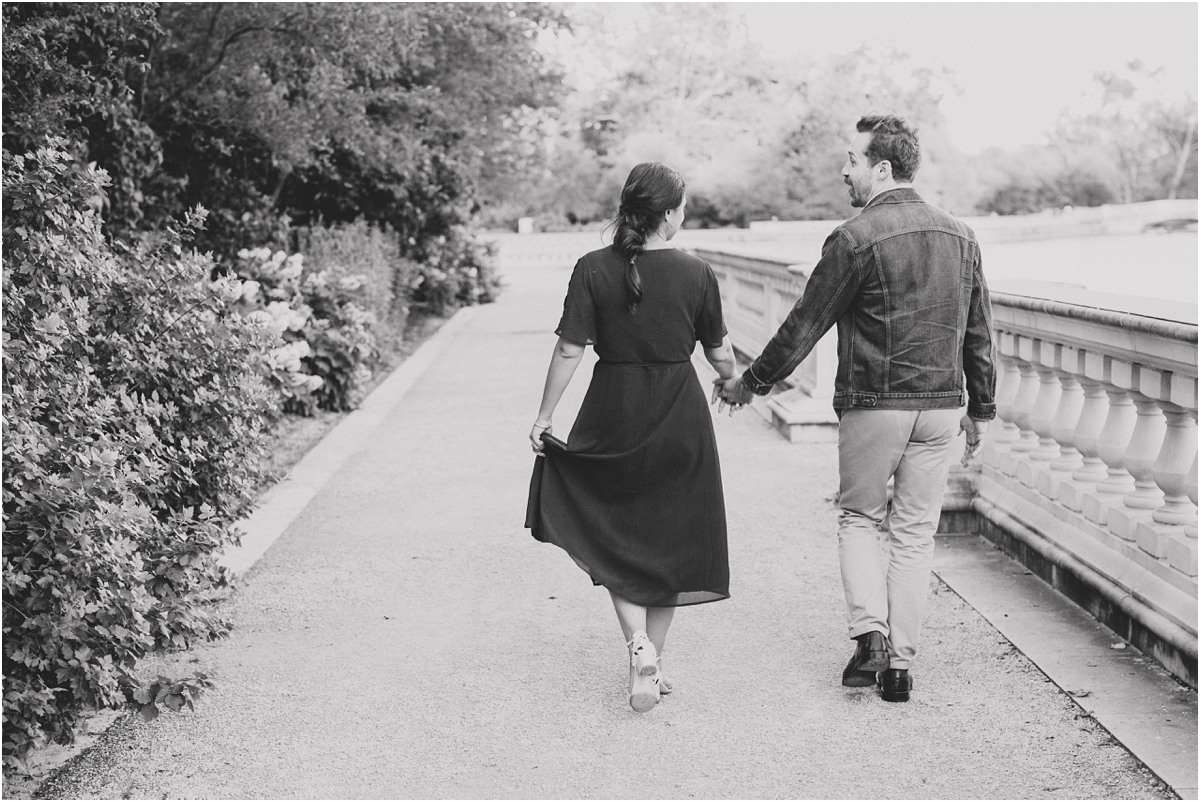 Special shout outs to the lovely Looks By Lisa for Madelaine's makeup and to incredible Allyssa Elaine Events for helping organize everything leading up to their session!
Feel free to leave some love for them in the comments!
If you'd like to explore more engagements and love stories, be sure to explore our Engagements Category here on the Journal or join the everyday party over on the Insta – @PattengalePhoto!
Until then…
Always,
–Tara M
Pattengale Photography is a traveling husband and wife duo based out of St Louis, Missouri.
They were named Best of by The Knot and have been published in
both print & online publications nationwide.
If you're looking for a photographer to capture your love story, anniversary,
or wedding day – drop a note, via the contact page!