Camping in Big Bear California has been on our bucket list since moving to Southern California. We had visited in the winter and heard nothing but good things about Big Bear Lake and the surrounding areas during the summertime. So with a group of friends & Kodak in tow, we made it happen last weekend!
It was the first time Stephen and I have "roughed it" since being married and while I can't say that the weekend was seamless, it was certainly memorable.
"Live in the sunshine, swim in the sea, drink the wild air." – Ralph Waldo Emerson
For all the unideal things the weekend presented us, there were also significant moments of beauty.
Of quality time around a campfire with friends.
And the make-your-grandma-proud kind of breakfasts.
Is there anything better than a good pone of cornbread, "johnny cake," or sausage gravy fixed in a cast-iron skillet over a fire?
And while this post has nothing to do with weddings and is just about everything opposite of luxury, I've come to realize that showing the fullness of tastes allows for the "finer" things in life to stand out that much more. 
I am grateful for the rustic & rugged. 
And I'm also grateful for jaw-dropping opulence.
For everything, there is a season, a time, and place.
Enjoy these snippets from our trip & scroll for a few recs at the bottom!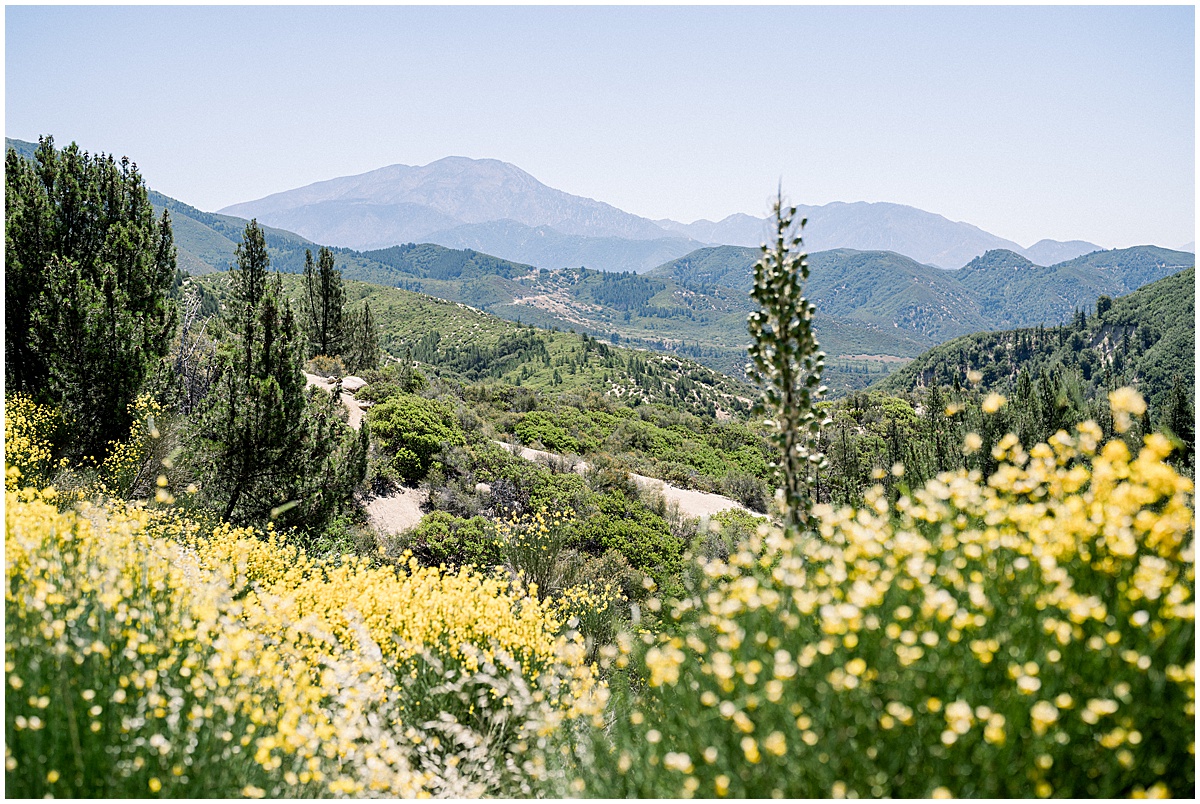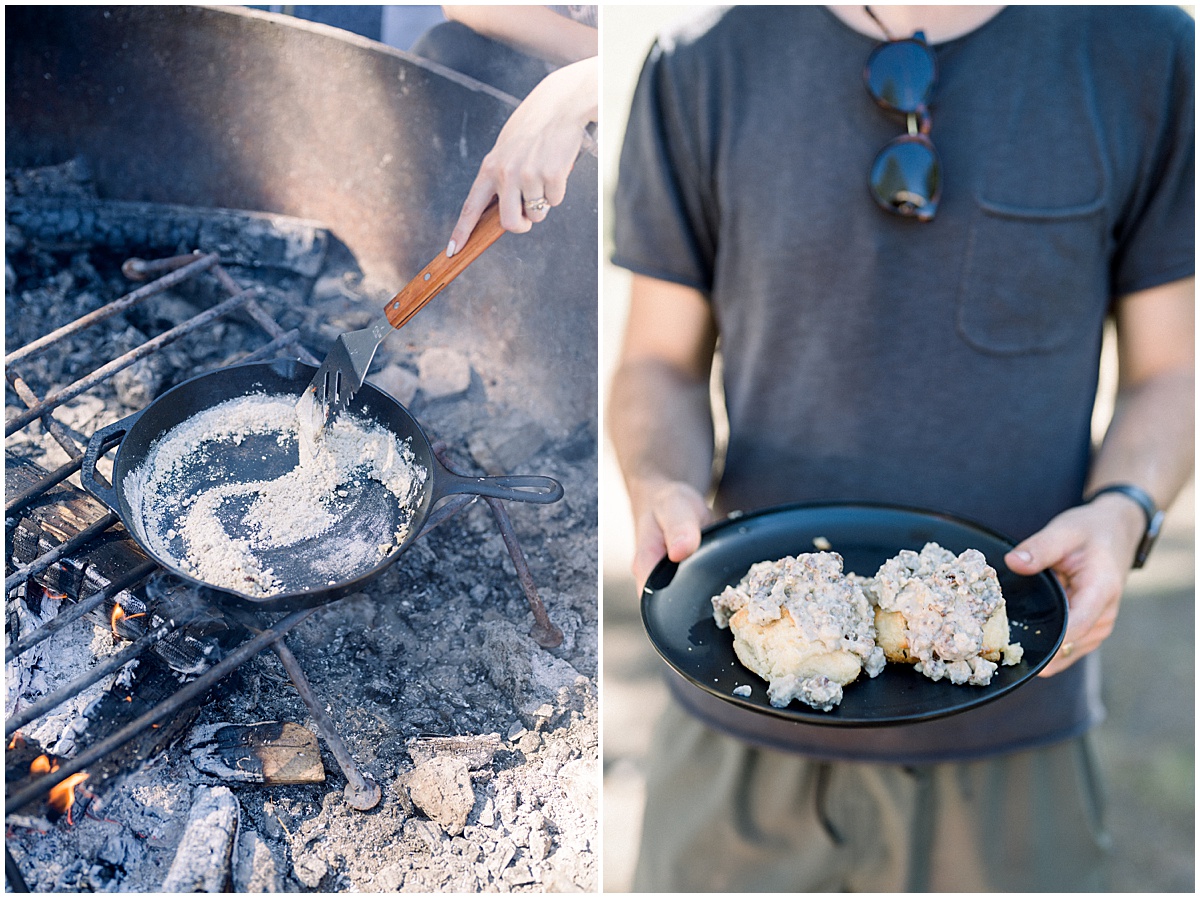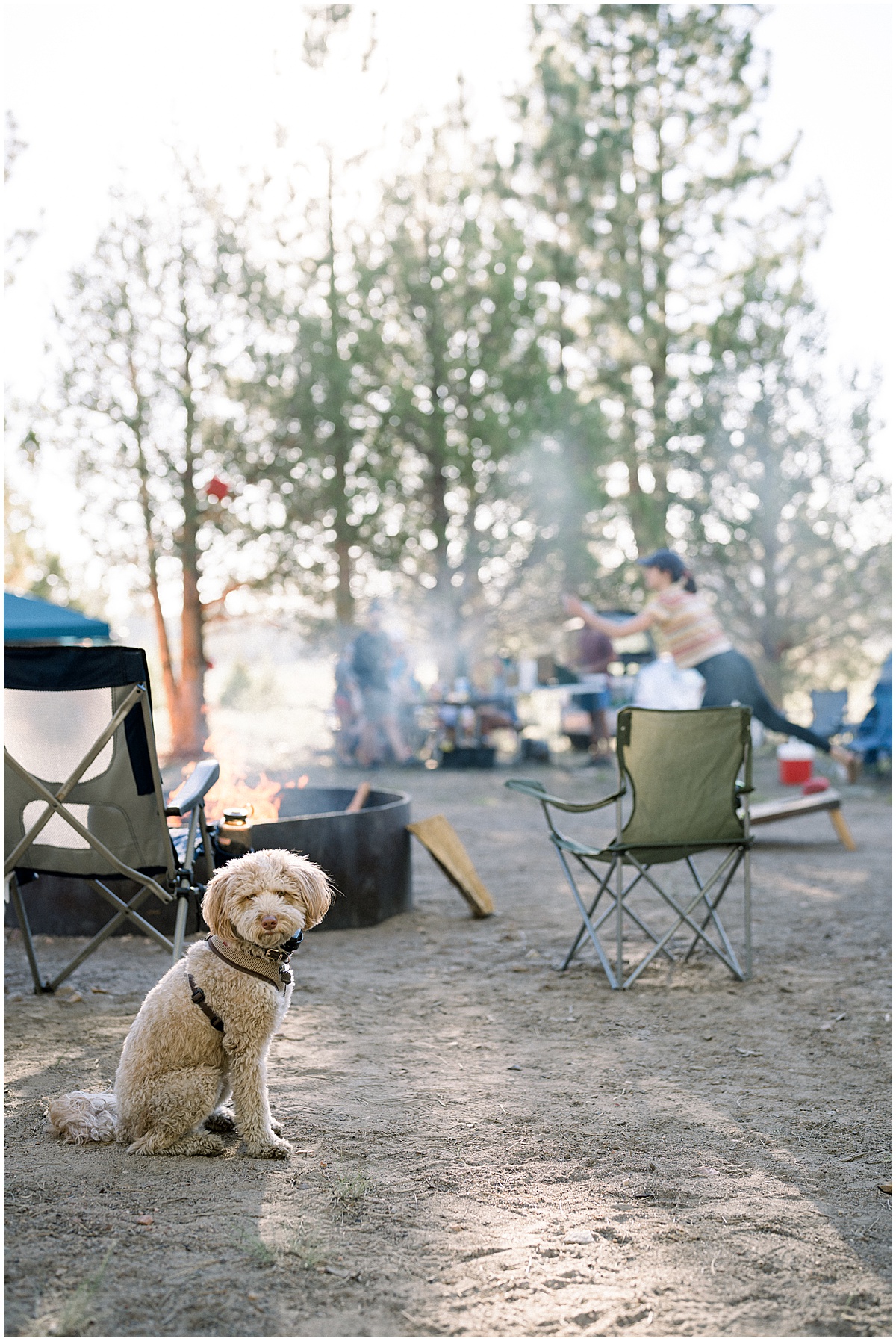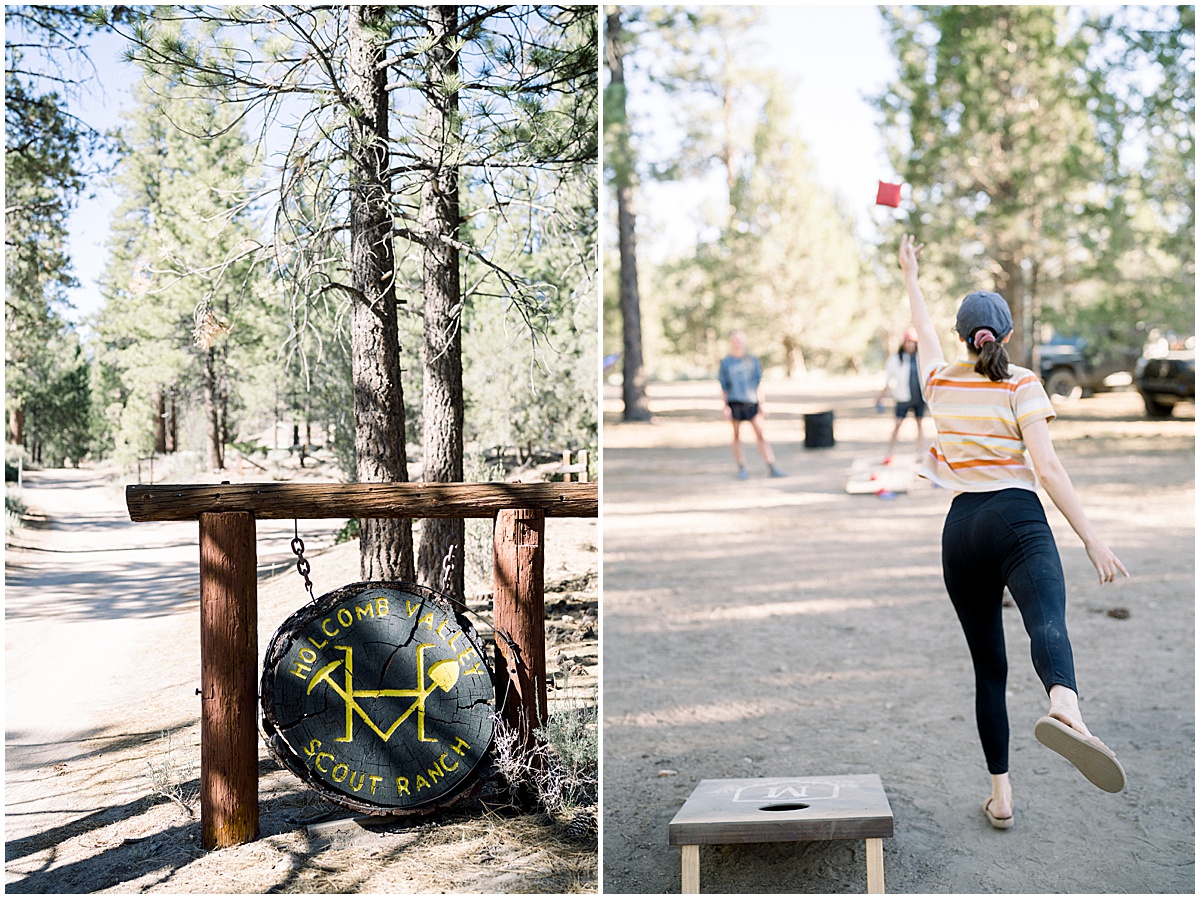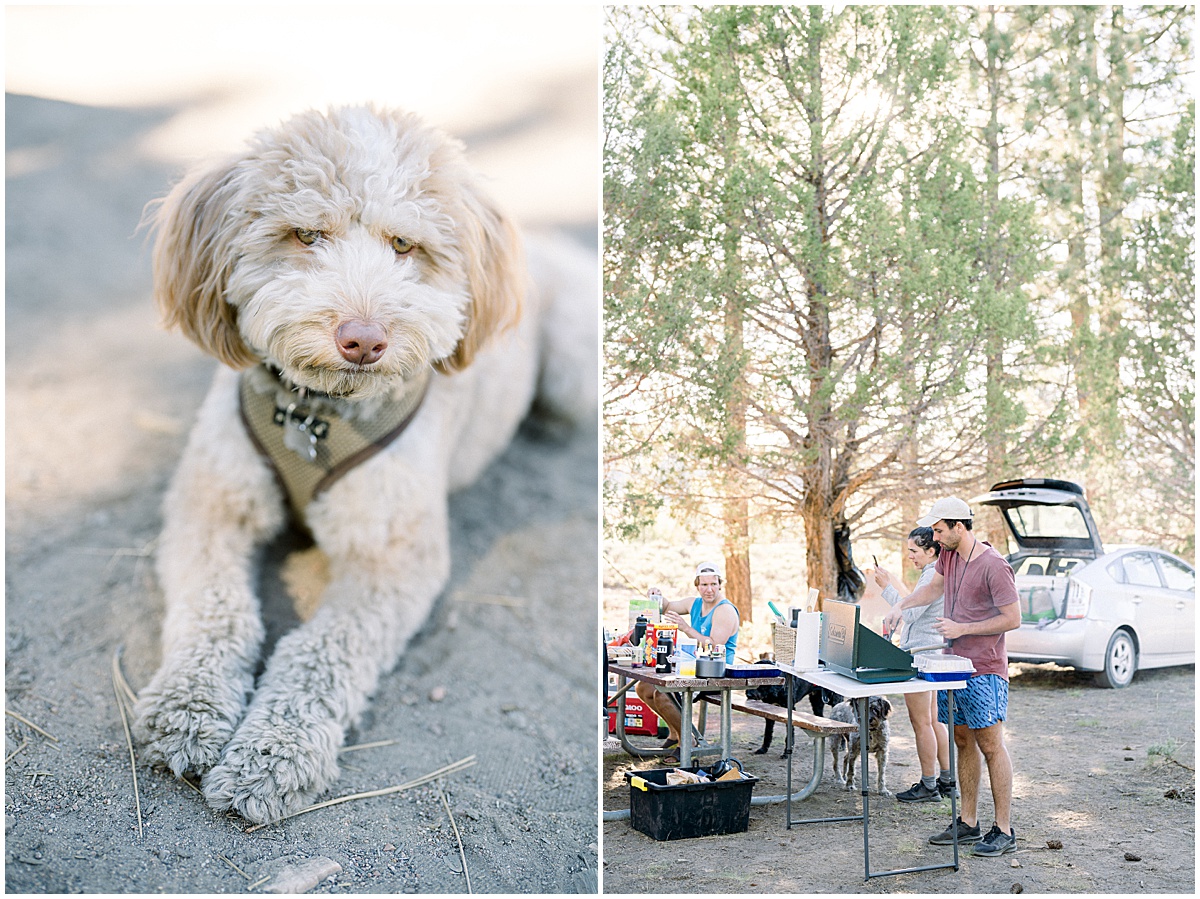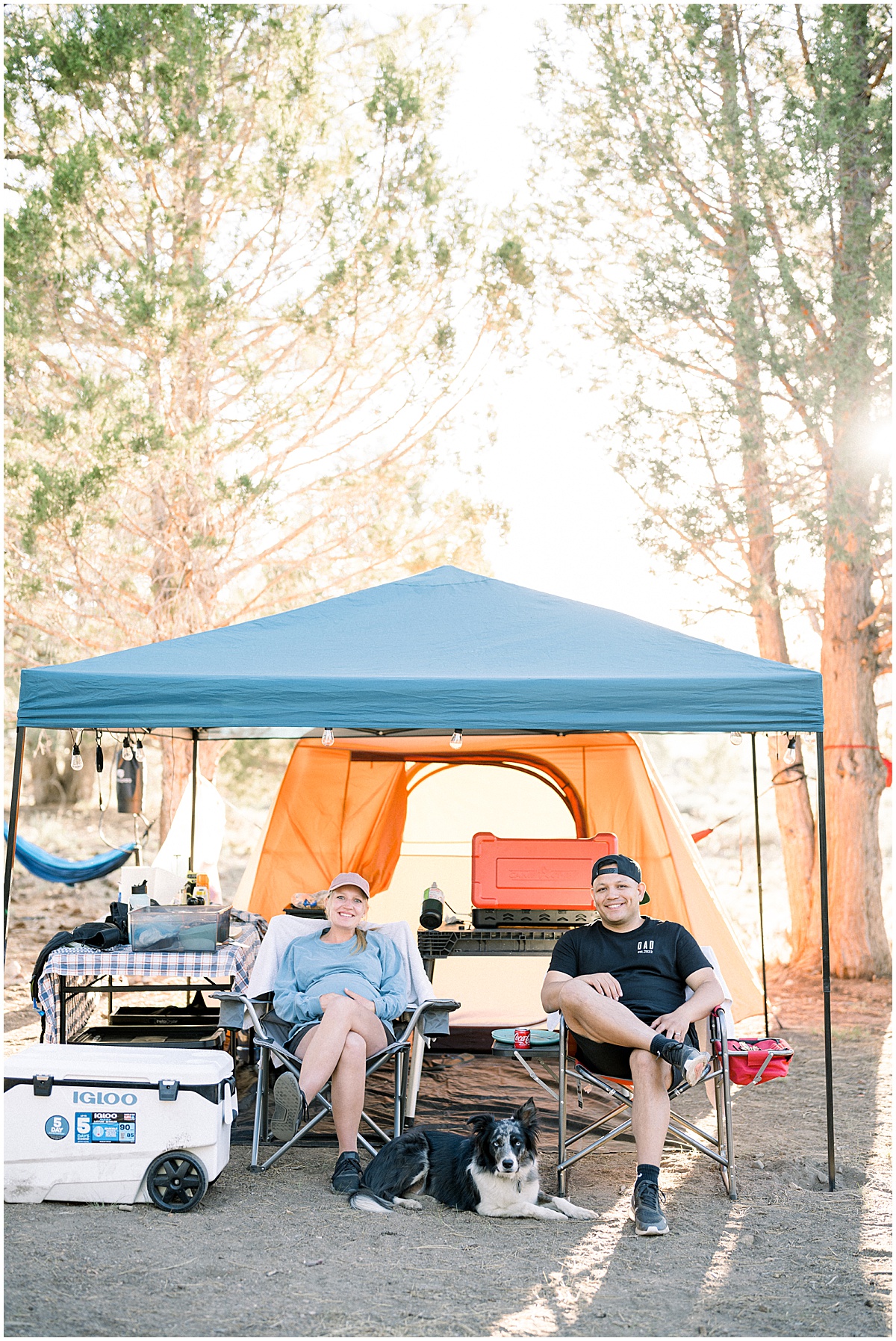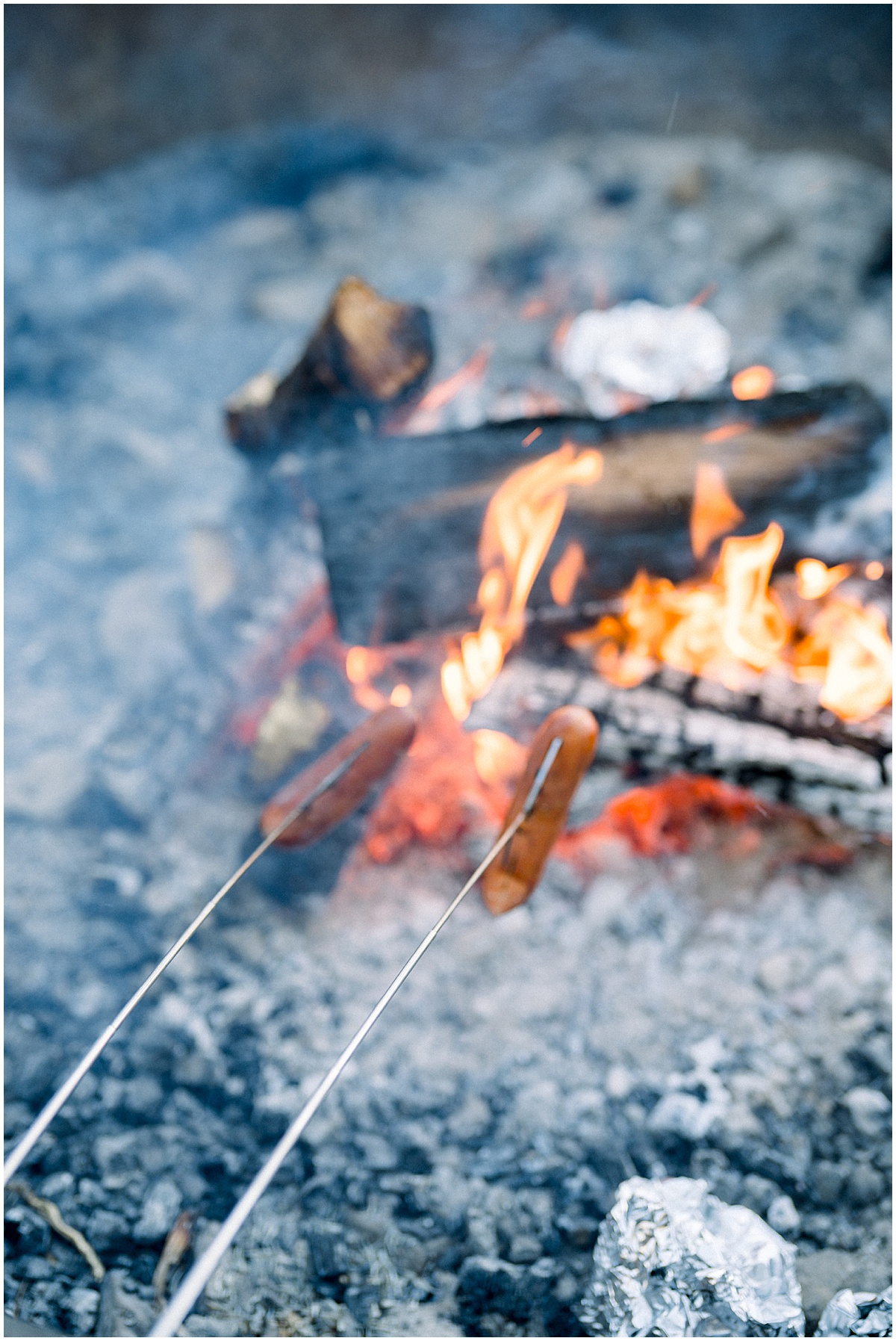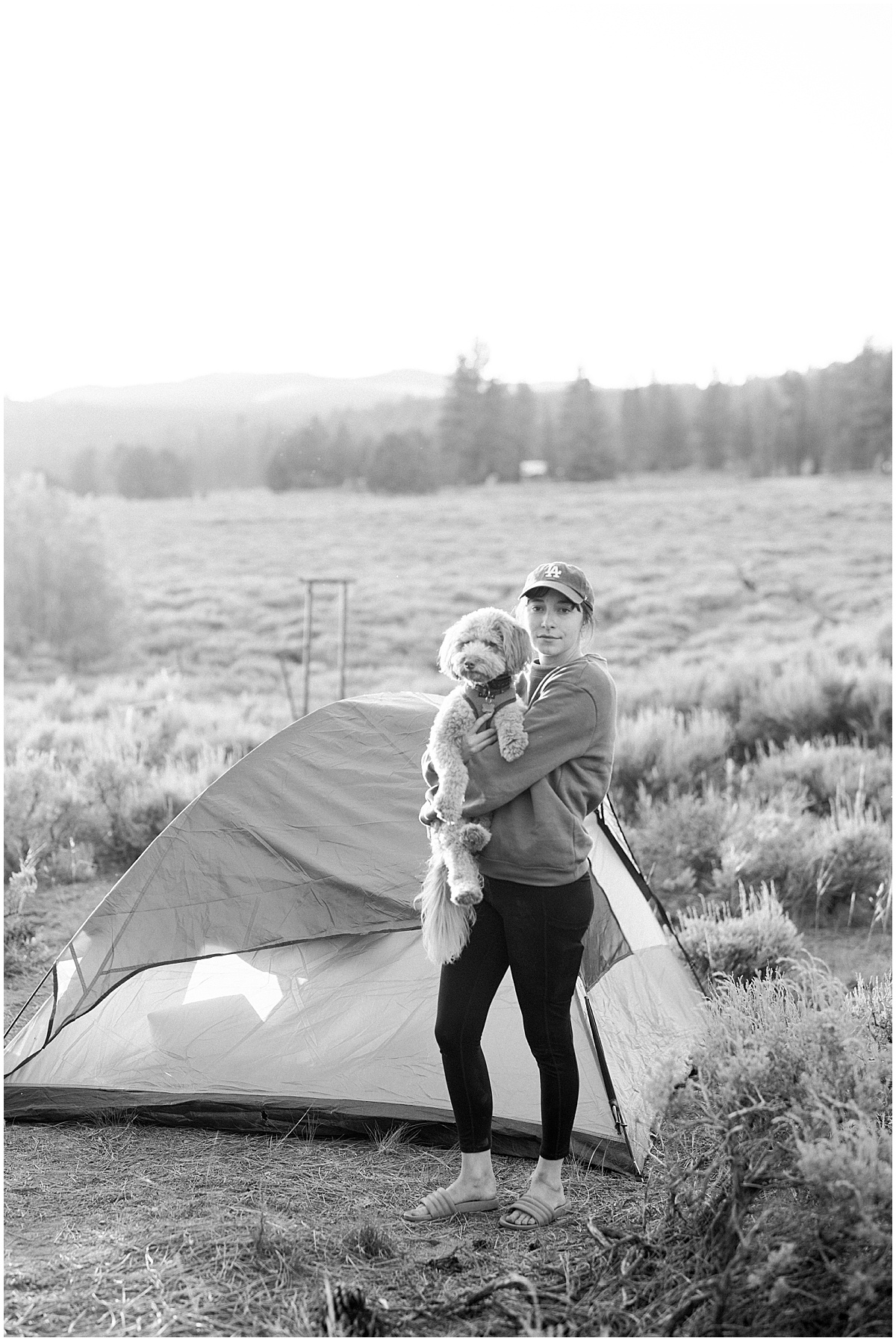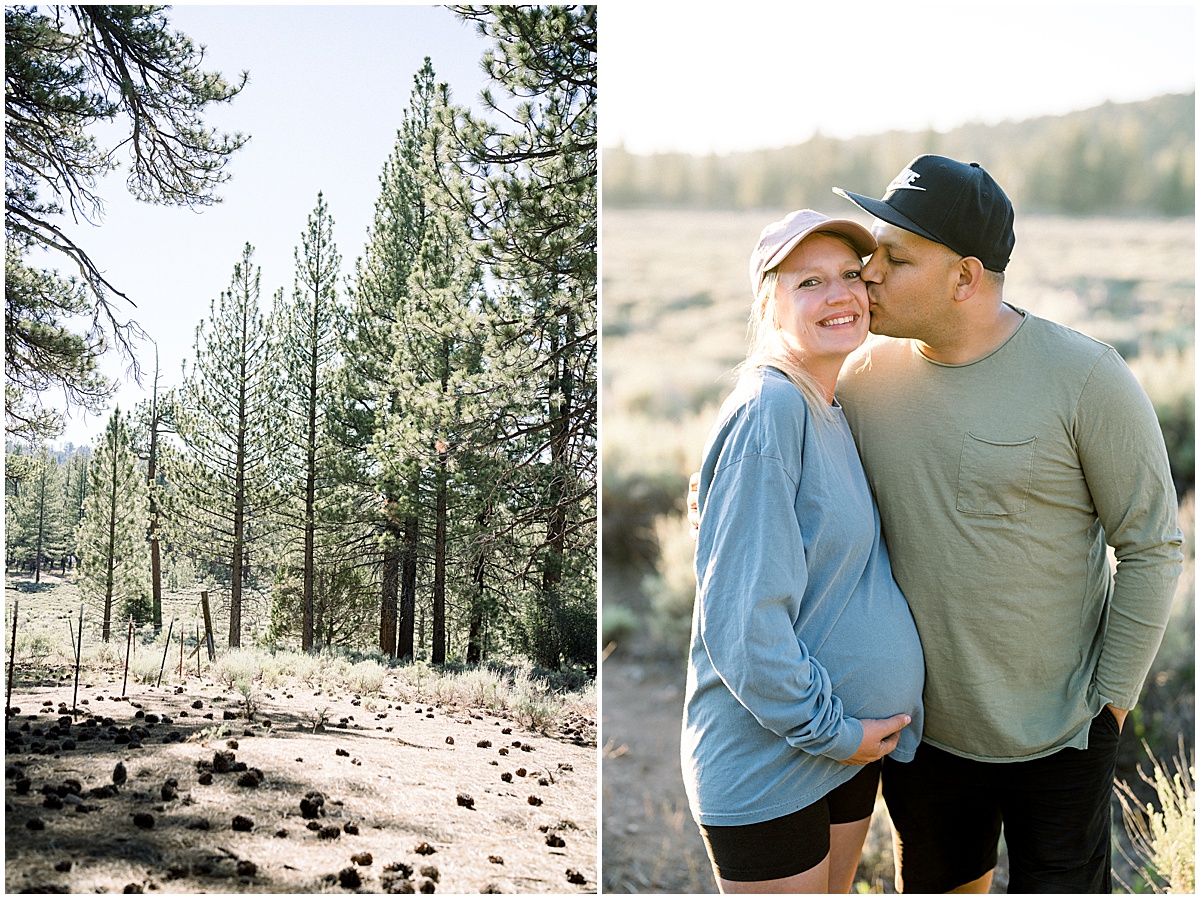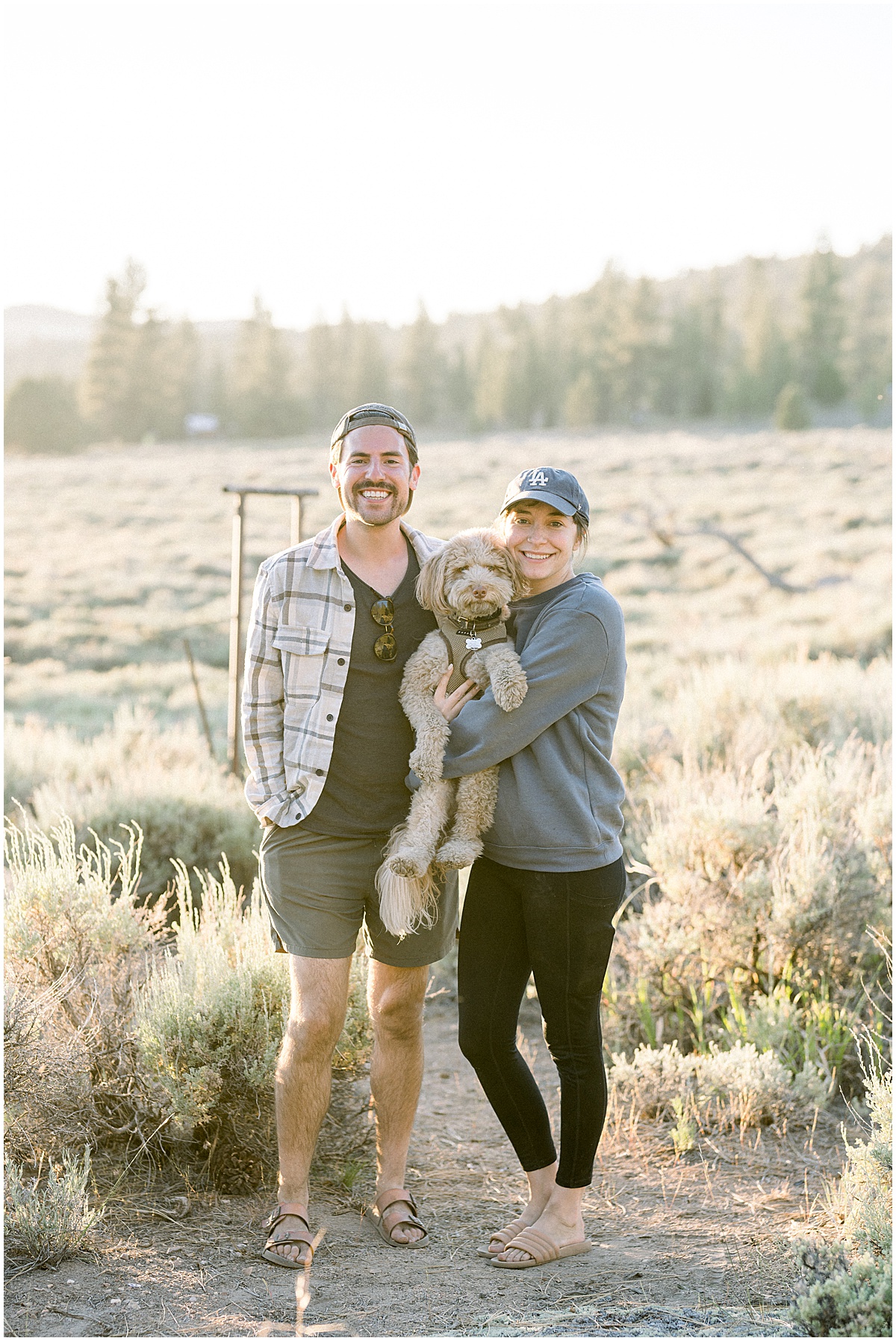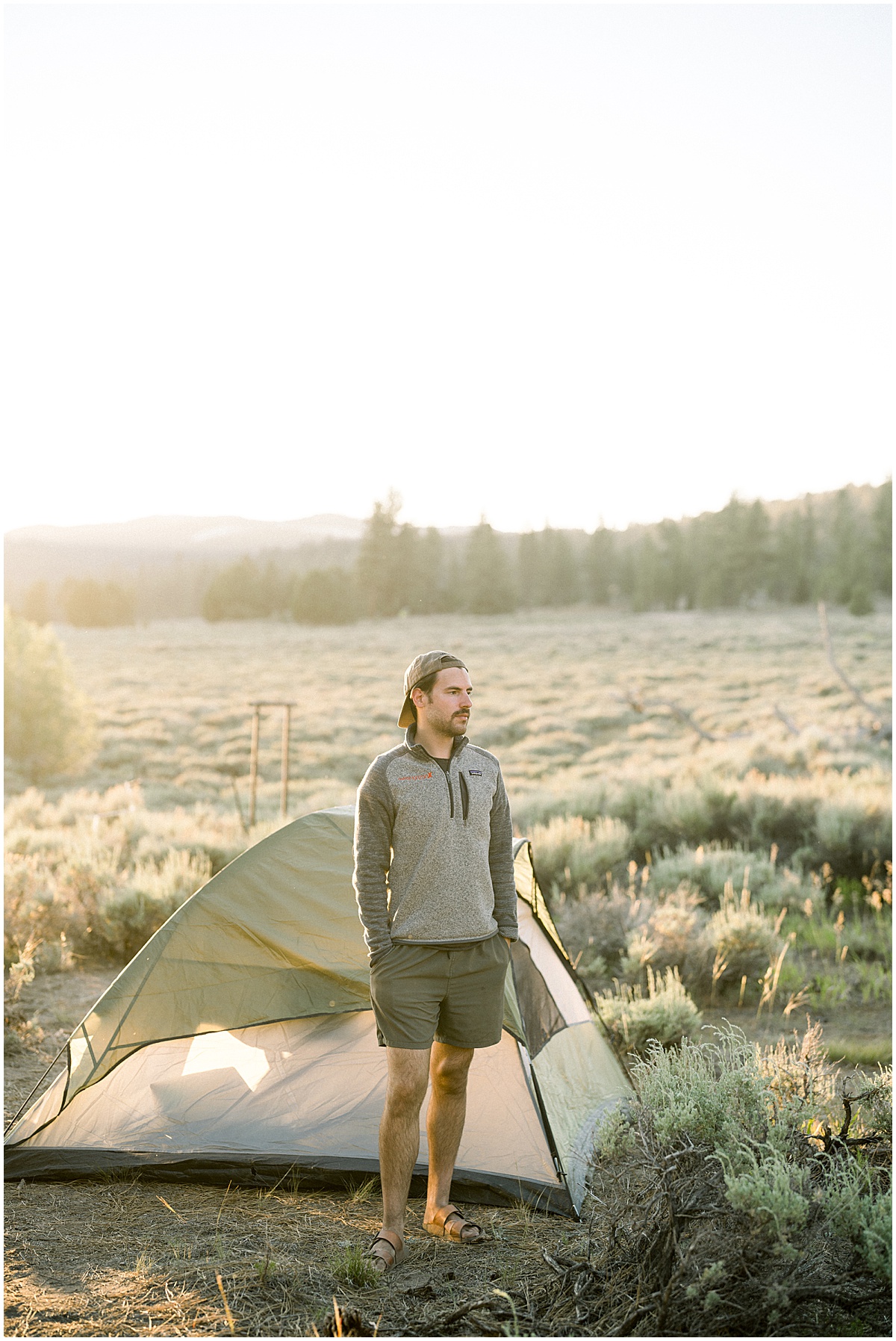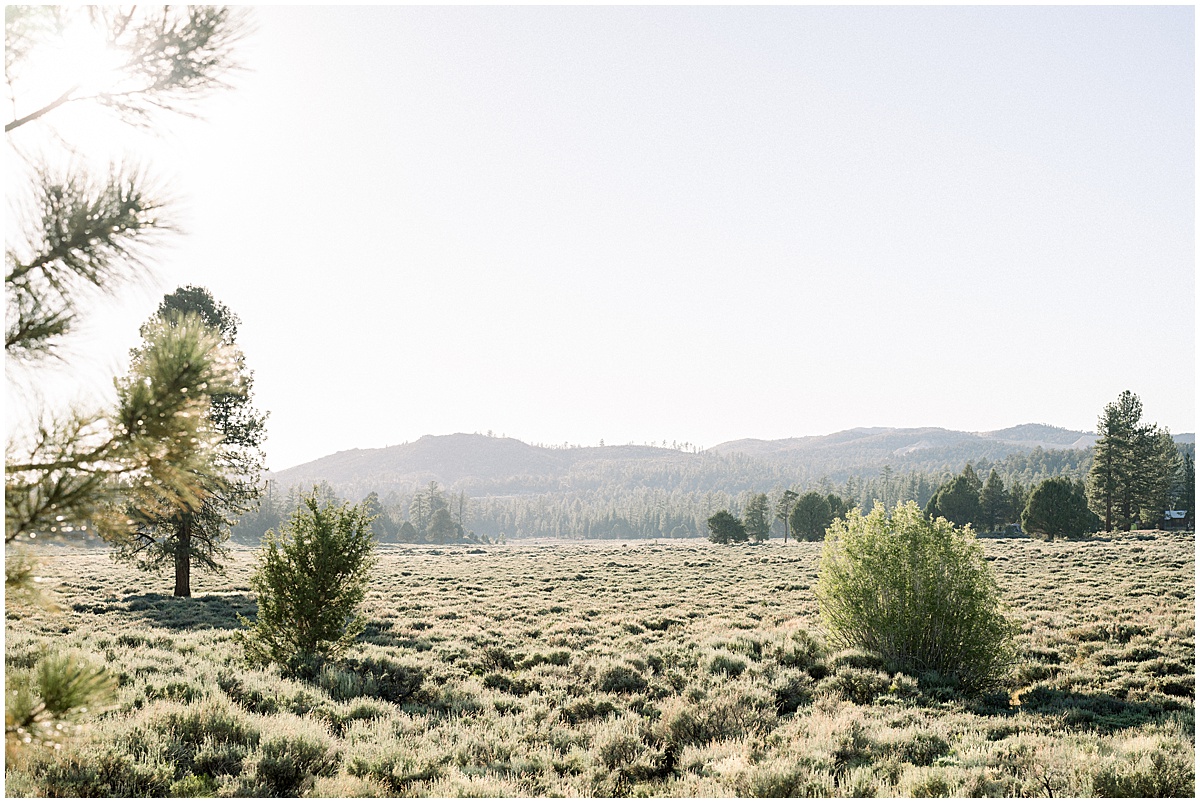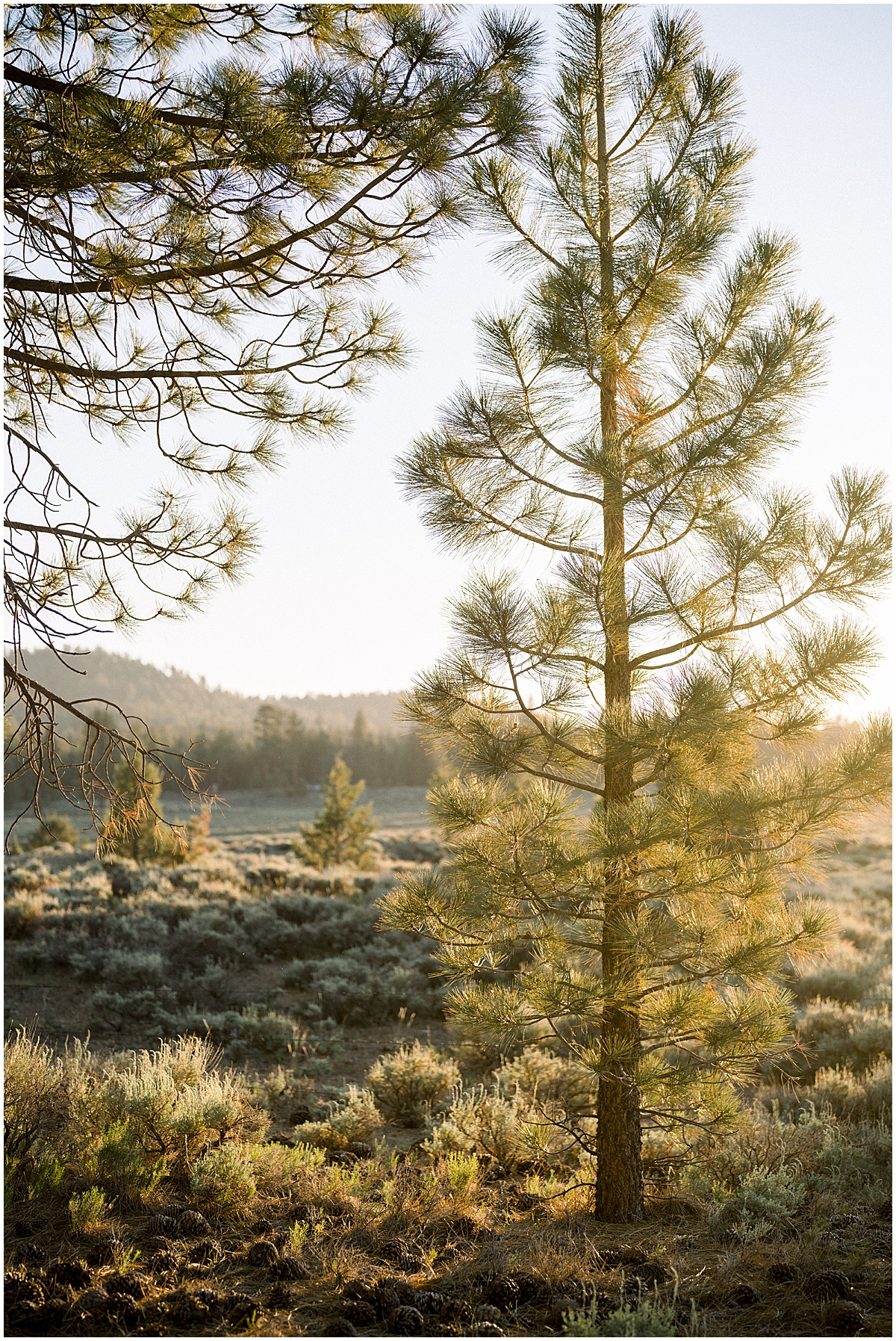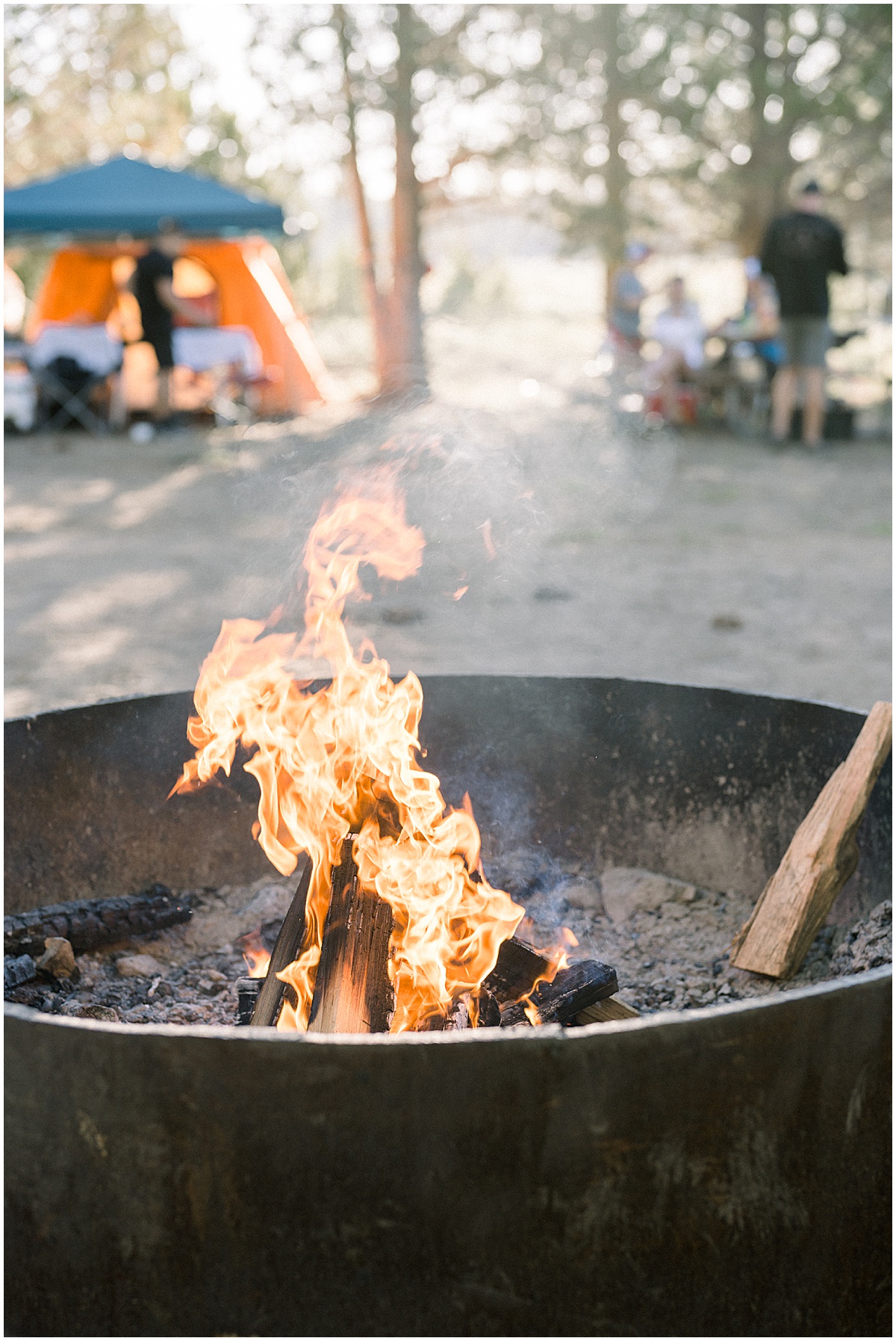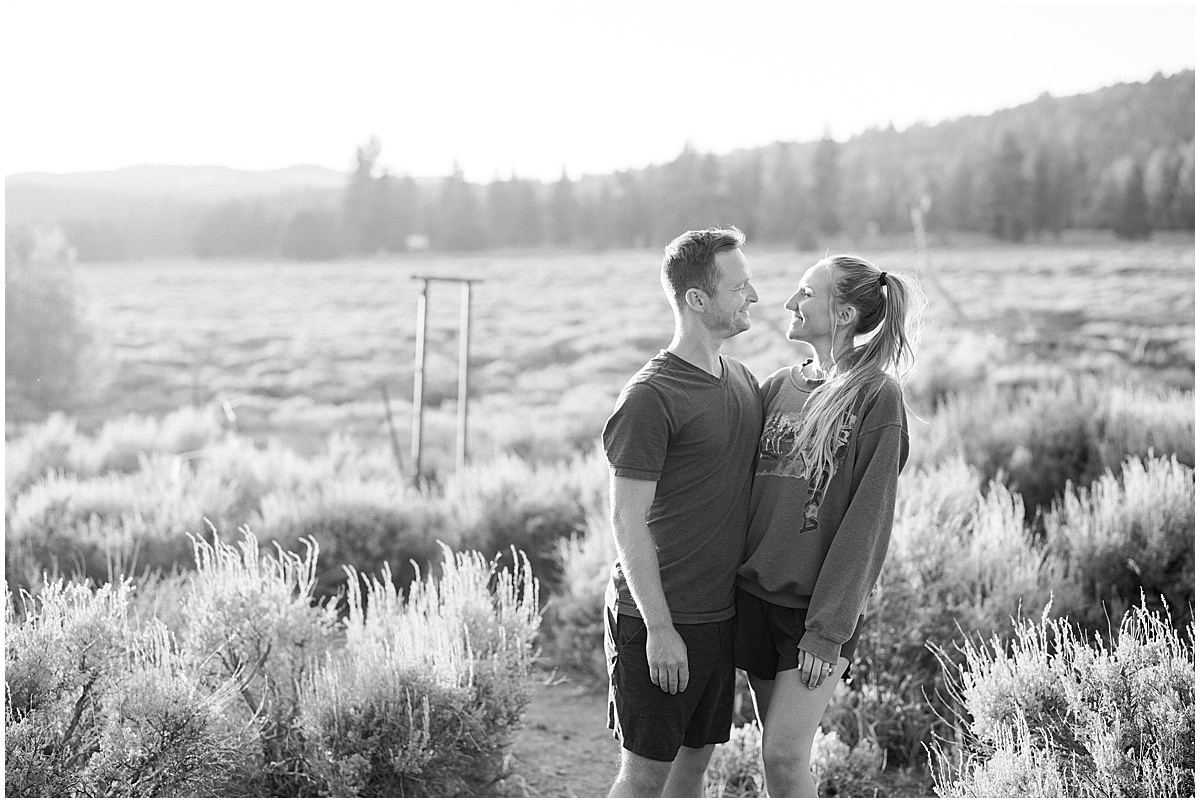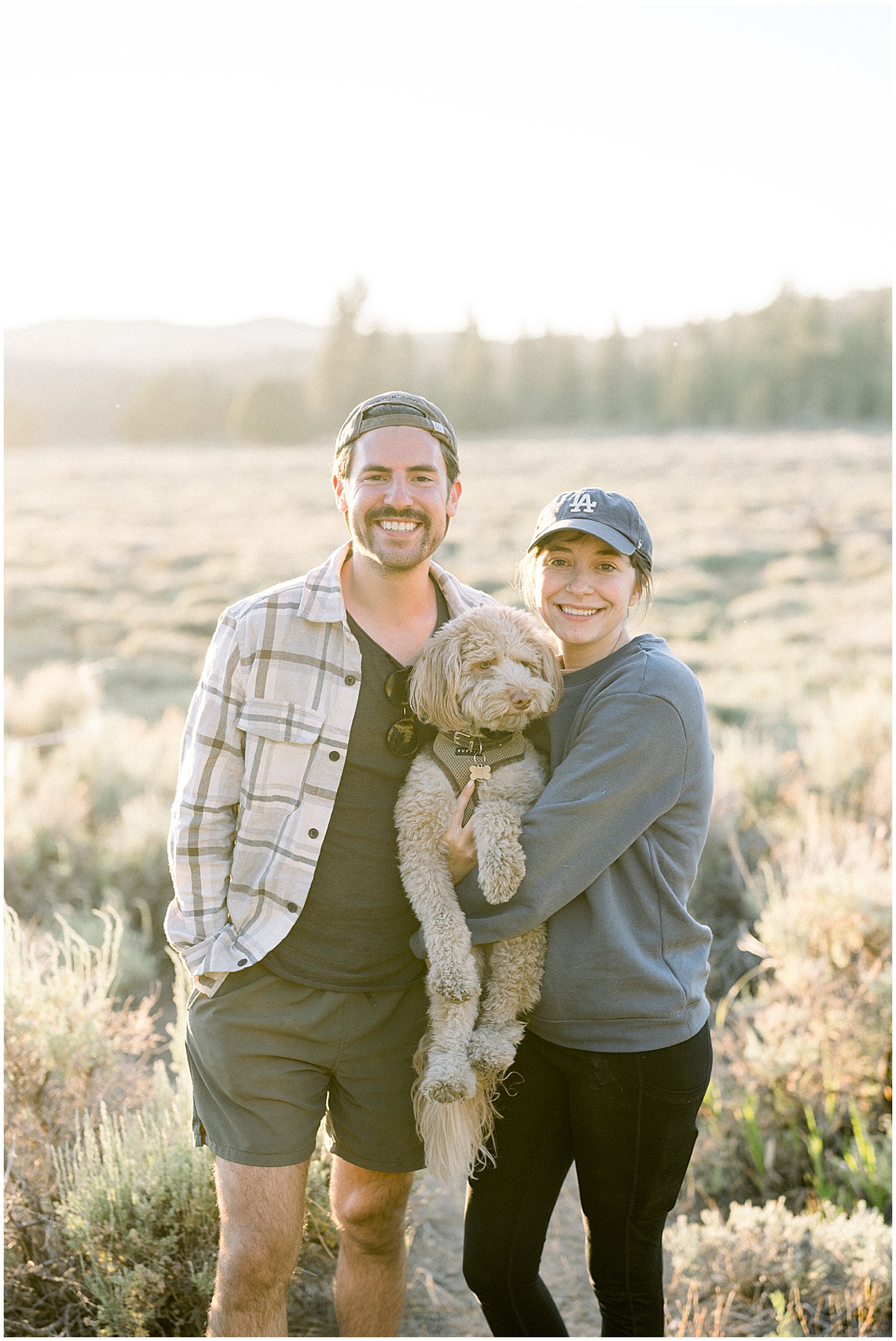 RECS & LINKS //
Sleeping Bags – these were literal perfection from REI, we did the 30 degrees fill. 
Biscuits & Sausage Gravy recipe – I baked the biscuits ahead of time at home and then warmed them on the hot coals while the sausage gravy cooked over the open flame.

For Kodak, see our amazon list here  (especially loved having the glow in the dark collar & bag to carry all his stuff in)

Campsite: Holcomb Valley Ranch – the sunsets were gorgeous looking over the valley with horses!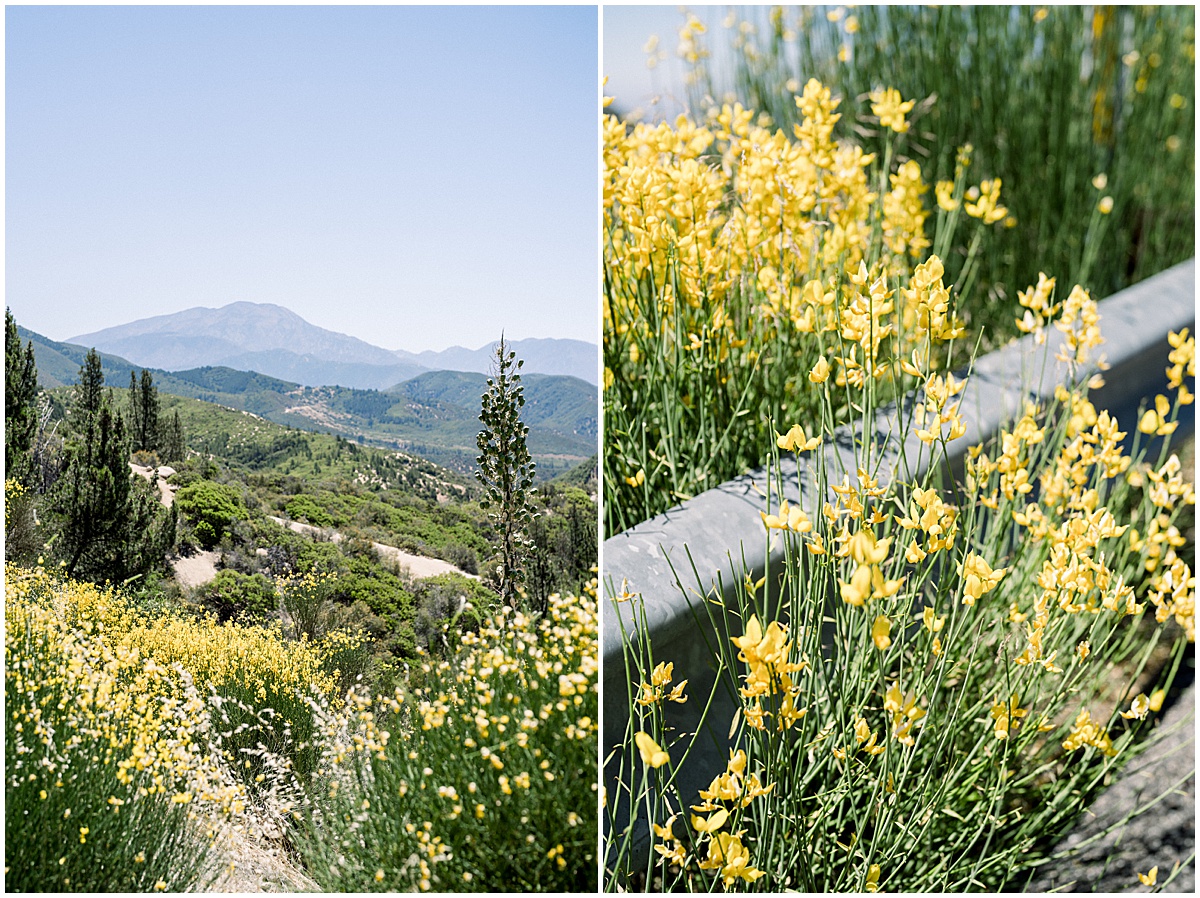 Always,
–Tara M
TARA IS AN AWARD-WINNING PHOTOGRAPHER SERVING LUXURY WEDDINGS & COUPLES IN SOUTHERN CALIFORNIA & WANDERLUST DESTINATIONS.
Inquire here for details.