---
Real talk: February held so many unexpected challenges, breakthroughs, and incredible opportunities. I told you that I would be posting my 2016 goals (a.k.a. check marks) like three weeks ago. Well I lied. Not intentionally though! The month got away from me and I didn't post my goals at all. What I learned, however, was more critical: life has a way of mixing things up & things take longer than you expect. AND you are presented with two choices – You can either grow in those changes or dig your heels in and stick to your "list."
Five years ago I would have felt obligated to stick to my list. Not to mention consumed with guilty thinking – "Gosh, Tara. You can't even stick to your goals for a month. You'll never reach them." But that's not me today. The Tara today views goals as something to continually refine & new platforms in which to flourish. If you're stuck & depressed, stop it. You can change the trajectory of this new month. Start with me, today! You and me. Let's do this.
*Cue some peppy song & dance party (secretly, in your bedroom, with the door shut of course)!…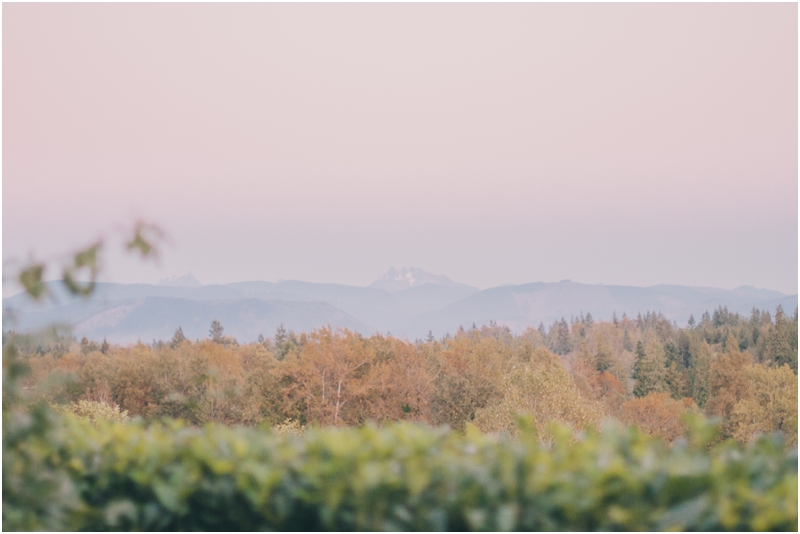 Personal 2016 Goals – You certainly don't have to flesh yours out like I have. For me, having a word & verse helps to give purpose & the objective helps me with understanding why I am endeavoring to accomplish my goals. This RESOURCE helped me know how to begin! Here's what I came up with for this year…
Word: Diligence – "the constant & earnest effort to accomplish what is undertaken; persistent exertion of body & mind."
Verse: "Strength & honor are her clothing; she shall rejoice in the time to come, she opens her mouth with wisdom, and on her tongue is the law of kindness. She watches over the ways of her household, and does not eat the bread of idleness." – Proverbs 31: 25-27
Overall Objective: To take personal discipline more seriously and develop due diligence in maintaining a healthy lifestyle. I want to find joy in the daily tasks the Lord has given me. I want to establish routines that benefit my life and those around me – through an attitude of grace & joy. By planning and creating good habits, I am loving myself well (becoming stronger, taking the responsibility) and preparing for a future founded on a good work ethic.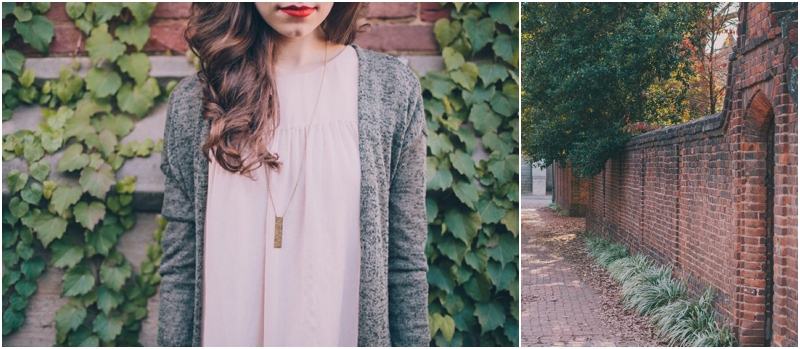 1. Drink at least 2 bottles of water each day
2. Invest in all natural, paraben-free, cosmetics
3. Establish a monthly "Duty-Day"
4. Work out 2-3 times each week
5. Cook 2-3 meals from scratch each week
6. Bake 1 thing each month & freeze any extras (muffins, anyone?)
7. Practice Piano at least 2 times per week
8. Stay relevant with current events/politics at least 3 times per week
9. Develop & get back on a personal budget
10. Send handwritten cards to at least 2-3 friends each month
11. Read at least 7 books this year (I have to start somewhere, right?)
12. Establish a monthly Spa Night with girlfriends
13. Deep clean bedroom 2 times per month
14. Skype chat/coffee with at least 1 long-distance friend per month
15. Connect in community
16. Redecorate "Inspiration Wall" above my desk
17. Visit a new city and/or state I've never been to before


Business Goals
Word: Simplify – "To make less complex or complicated; make plainer or easier."
Verse: "For He who is mighty has done great things for me, and holy is His name. And His mercy is on those who fear Him from generation to generation. He has shown strength with His arm; He has scattered the proud in the imagination of their hearts. He has put down the mighty from their thrones, and exalted the lowly. He has filled and satisfied the hungry with good things." Luke 1:49-53, – The Song of Mary.
Overall Objective: To simplify my business processes and not take on more than I can handle – while continuing to expand my capacity & hone in on my skills. To truly weigh out opportunity cost and make wiser, growth-enabling, decisions that will benefit me long-term – even in the face of short-term risk. To understand and value what I am good at and what I may need to outsource or change. And therefore, help myself to maintain & grow in an attitude of generosity & freedom vs one of stress & guilt when dreaming bigger or assisting others.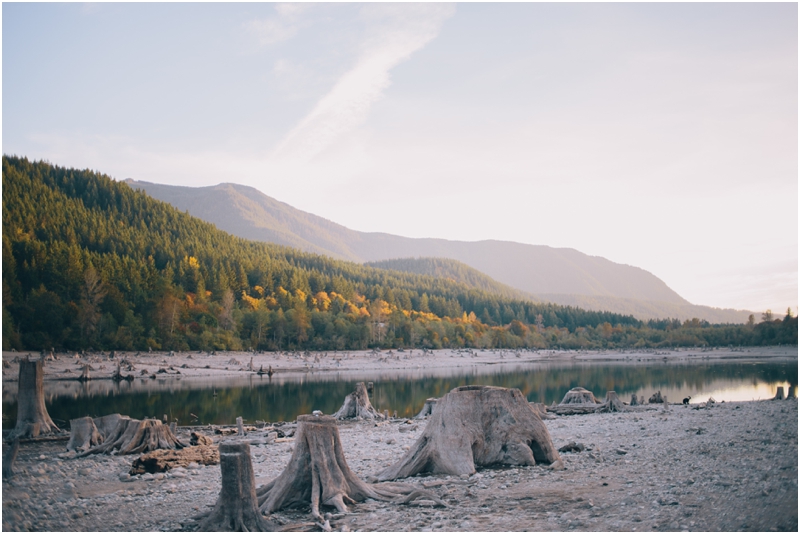 1. Attend at least 1 networking event each month
2. Research & implement better backup & computer efficiency systems
3. Develop workflow systems in office management software – changed from 17 Hats to Honeybook
4. Create & Implement social media posting schedule
5. Engage with at least 100 Instagram users per month (about 14 per day)
6. Create blogging workflow & pre-blog consistently
7. Organize Lightroom presets
8. Double my income from last year
9. Submit 1-2 shoot to publications monthly
10. Develop more cost effective/efficient wedding slideshows
11. Design wedding albums more efficiently – outsource?
12. Participate in at least 5 online webinar classes – this has been changed to becoming a B-School student!!!
13. Create Bridal Guide
14. Research & streamline client gifts & appreciation initiatives
15. Research airline credit cards to rack up points/miles
16. Organize files on external & BlogStomp processes
17. Start a monthly newsletter
18. Shoot at least 4 destination session this year
19. Curate & publish 2014 road trip testimonies & photograph new ones!

What I didn't add to my original list but should have (and what consumed all of February for me): REBRAND & LAUNCH NEW WEBSITE! –> *Check mark!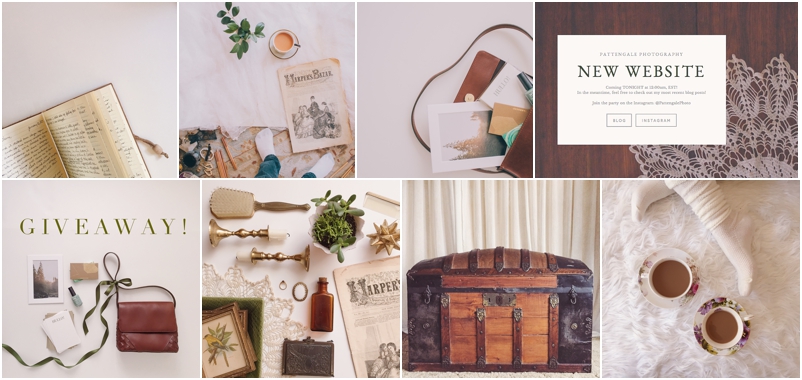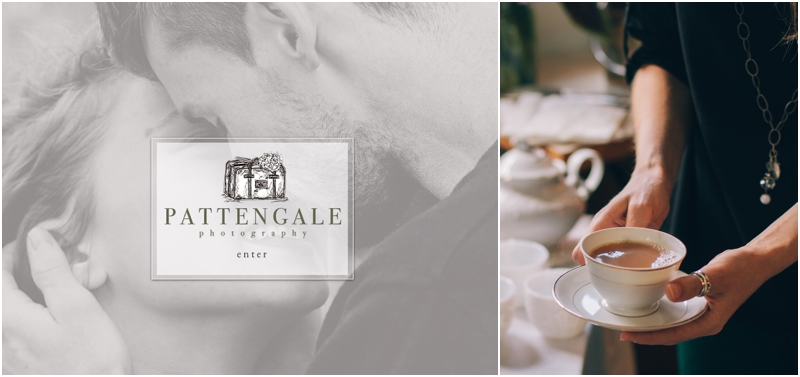 Each goal, both personal & business, has a written objective and list of at least 3 action steps. After all, it's all in vain if they aren't doable, amirite? And since this blog post is already longer than normal & that would be boring to read, I'll spare you. But my hope in all of this is to be able to check in each month with updates accompanied by, of course, the Instagram's perspective as well.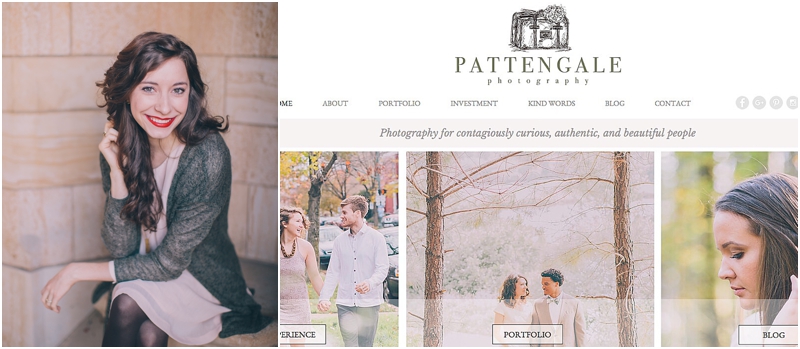 You and I do better if we cheer each other on – so feel free to list some of your 2016 goals in the comments!!! To join the party and get all the behind the scenes info, follow me & say hullo @PattengalePhoto!
Always,
–Tara M.