It is difficult to put into words just how deeply meaningful a single day can be. How profoundly emotional, purposeful, and inviting…
Whether it be his hand clasping yours – full of eager anticipation – or the sound of the violins urging guests to stand, each new moment sinks in deeper than the one before it.
With each deep breath, tears spill over and the type of sigh that only deep joy can produce, escapes.
All the planning is done.
Those most dear are nearby ready to celebrate with smiles, whoops and hollers, and slaps on the back. And that sweet, summertime breeze is nothing short of sublime as the clouds whisp gently by. Indeed, the perfect day for a romantic, outdoor wedding.
Adam & Olivia's (college-sweethearts!) wedding day was so beautiful. They tied the knot just south of Chicago in the little town of Decatur, IL. Enjoy these too many favorites and if you're on a desktop, listen while you scroll –> Our Love is Here To Stay!
It's rare for me to get choked up at weddings, but one look at Olivia and then her dad and my eyes blurred too! GOODNESS, this day. So many joyful tears and then uproars of celebratory cheers & laughter!
Olivia didn't want "another blush wedding," so she opted for the perfect mixture of vintage mauve, natural greens, and only hints of blush instead. We love how this color palette & textures – inspired by being more of an "earthy romantic" vibe – felt elegant, warm, and not overly fussy. Can there be such a thing as an old-soul-sophistication + young-vibrant-chic wedding? If so, it's this one with their love for old-time swing, romantic portraits, and then getting down (or up!) on the dance floor!
Dear Adam & Olivia —
We'd be lying if we didn't say we were also counting down the days for your Big Day!! I'll never forget when you first inquired and then when we heard your love story over coffee. You two are not only perfect for each other, but an incredible inspiration to those around you. Your wedding toasts alone were enough to show everyone in the room how deeply you love each other and how committed you are to having impactful relationships with your friends and family. Olivia – you were the most graceful bride I've seen. Adam – your tenderness and joy for your bride is a beautiful reminder of the gospel. We are huge fans of you two and so glad to welcome you to Married Life!! Thank you for trusting us with your love story, hugs all around! Always,
–-Tara & Stephen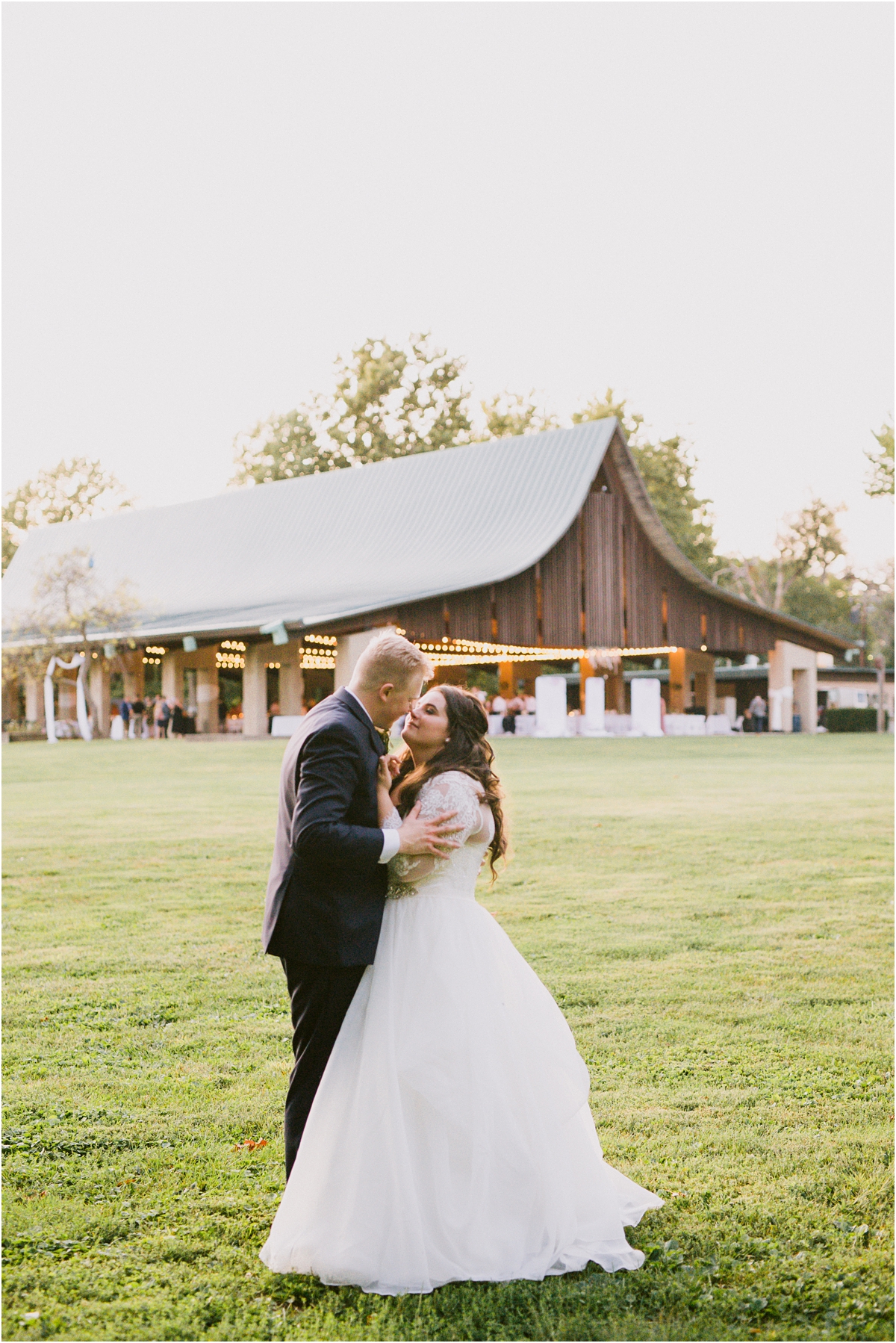 If you missed it, you can view Adam & Olivia's springtime engagement session and read all about their beautiful love story HERE!
A huge thank you & shoutout to the amazing team of vendors that pulled off such an incredible wedding day!
THE WEDDING CREATIVE TEAM
Photographer | Tara & Stephen, Pattengale Photography 
Venue | Fairview Park, Decatur IL
Wedding Planner | Cindy Deadrick-Wolfer
Videographer | Avant-Garde Videography
Stationer | Designed & printed by Bride & Jean of Dynagraphics Fast Impressions
Florist | Zips Flowers by the Gates
Hair & Makeup Stylist | The Little Salon
Wedding Cake | Simply Sweet Cakery Inc
Wedding signage & photo banners | Dynagraphics Fast Impressions
Catering | Allen's 51
Cocktail Hour Lattes & refreshment | Fusion Brew & Papa Steve's Gourmet Popcorn
Ceremony Musicians | wedding party
Officiant | Col. Gordon Middleton
DJ & Entertainment | The Docta LD, Larry Daniels
First Dance Song | Our Love is Here to Stay, Natalie Cole version
Rentals | Let's Party Rental
Linen Rentals | Lottie Brogan's Linens, Best Wedding Linens
Tent Rental | Hite Tent Rental
Wedding Dress Bridal Salon | David's Bridal | Designer, Oleg Cassini
Blush Ring Box | Etsy shop: FillesBox
Bridesmaid Dresses | Vintage Mauve, Azazie
Groom & Groomsmen Attire | Men's Wearhouse, Champaign, IL
Destination Honeymoon | Maui, Hawaii – Maui Kai Condos & Hyatt Regency Maui Resort & Spa
Wedding day colors & aesthetic theme | White, off-white, vintage mauve & navy, blush, touches of greenery and silver. Earthy romantic. Heirloom & sentimentally inspired.
Leave them some love in the comments or share this post with someone who was there OR might need some serious wedding inspo!
Always,
–Tara M