---
There are a few things I dreamt of as a girl. 
You know, like really, really, really
dreamy-I-have-non-stop-butterflies-omg-life-things!
My top five included:
Having a boyfriend
The proposal
Being kissed
Getting married
DECORATING the tree because, hullo, OUR first Christmas!!!!
So yeah, I about died this year with excitement.
Because this wasn't with some random, nameless guy in a dream (whom you never seem to be able to see his FACE – just shoulders down / back-of-head-type of dreams – which were always the worst). This is real life.
side note fact:
I always liked the name Stephen.
And brunettes with deeeeep eyes.
What. I knowwww. Pfff!
Here's to our First Christmas adventures in our little "Blunkalow."
(decor sources & recipe deets at the end)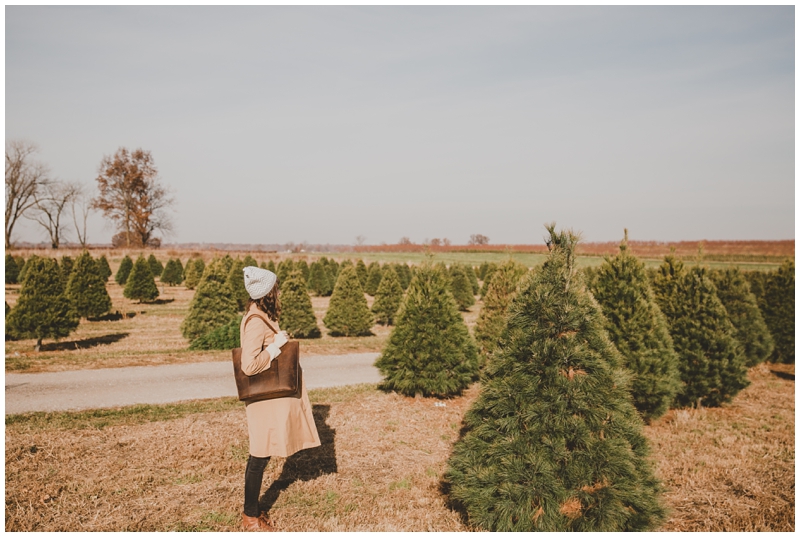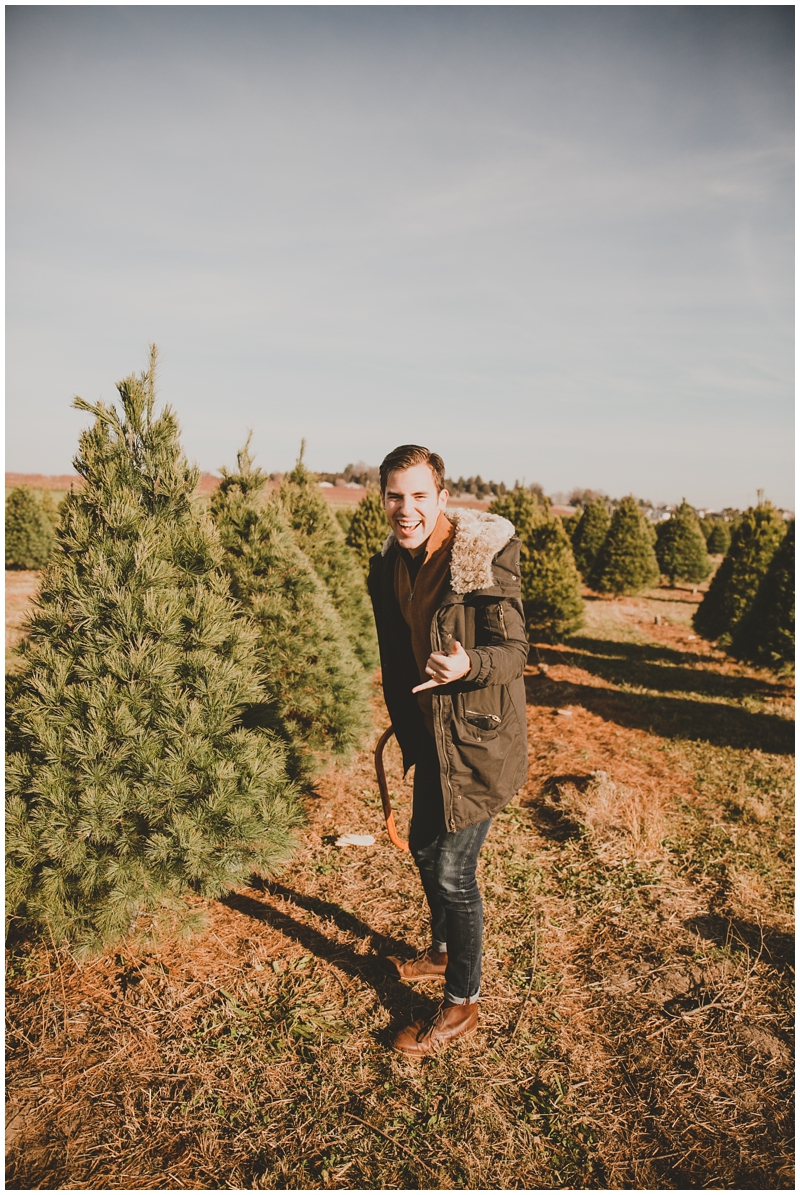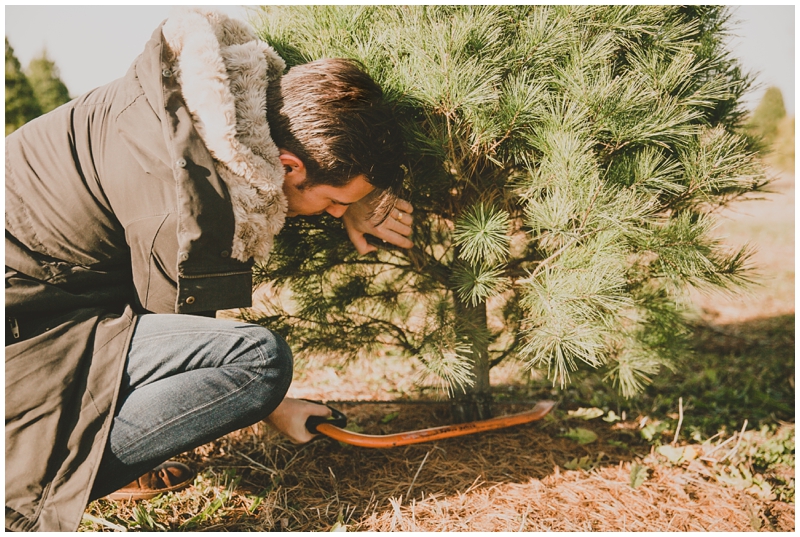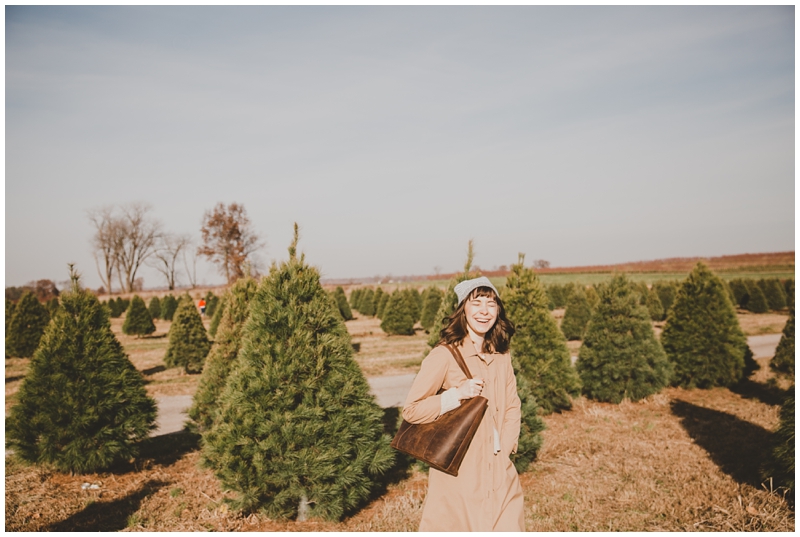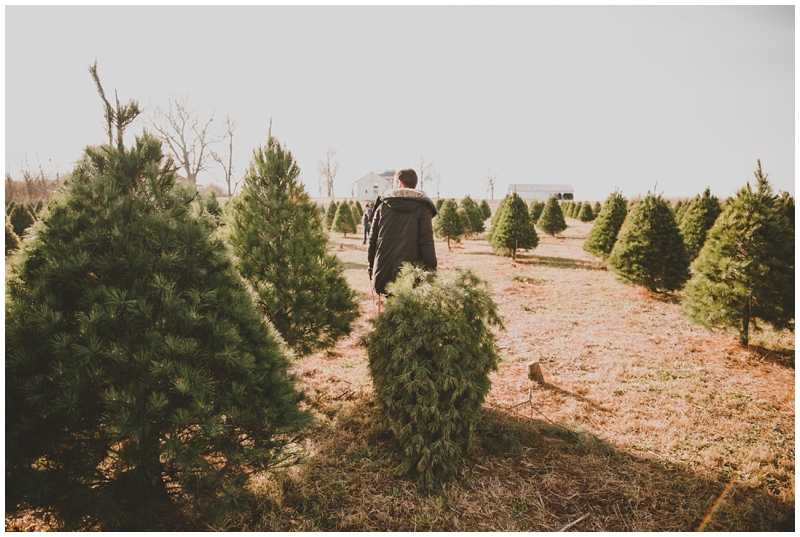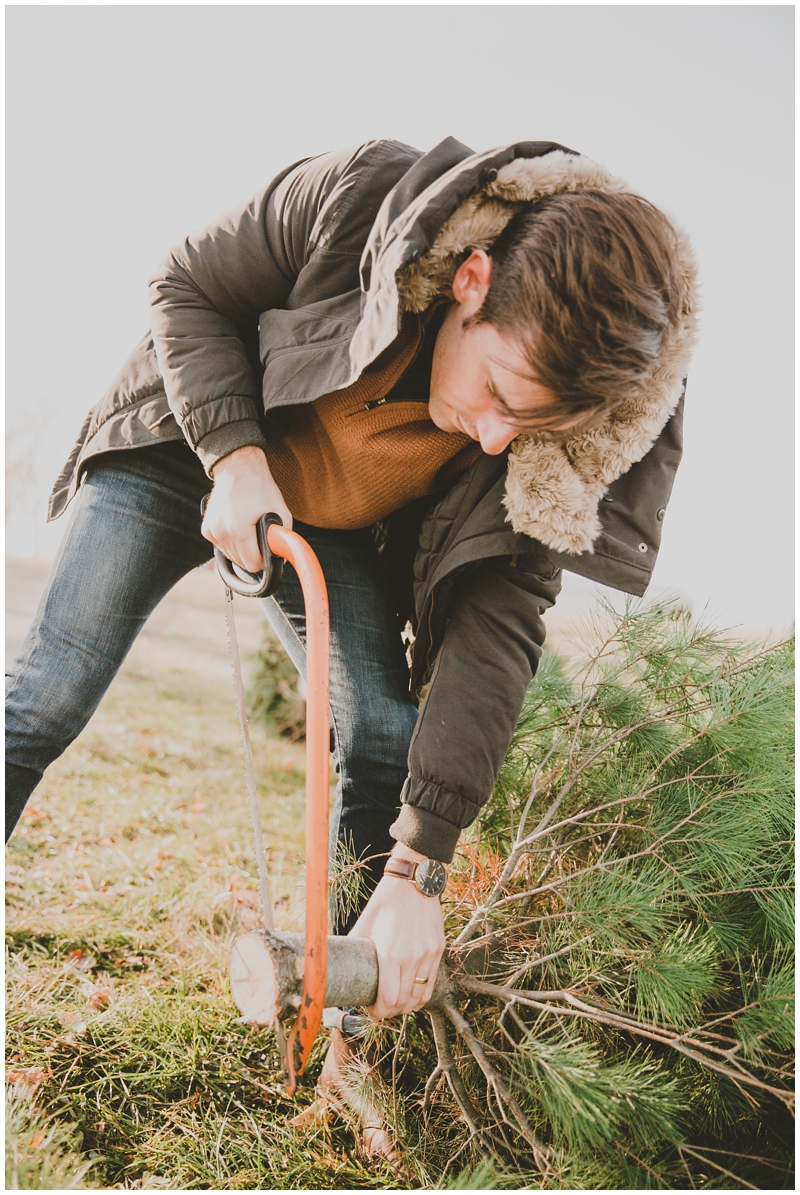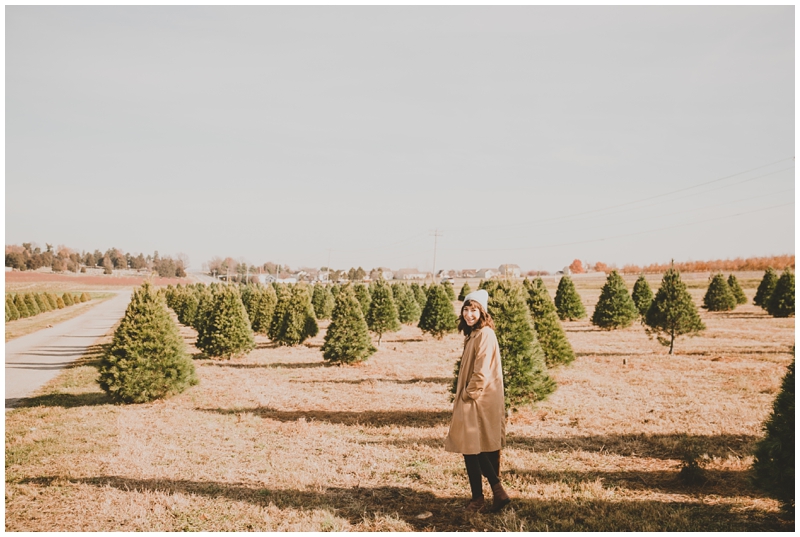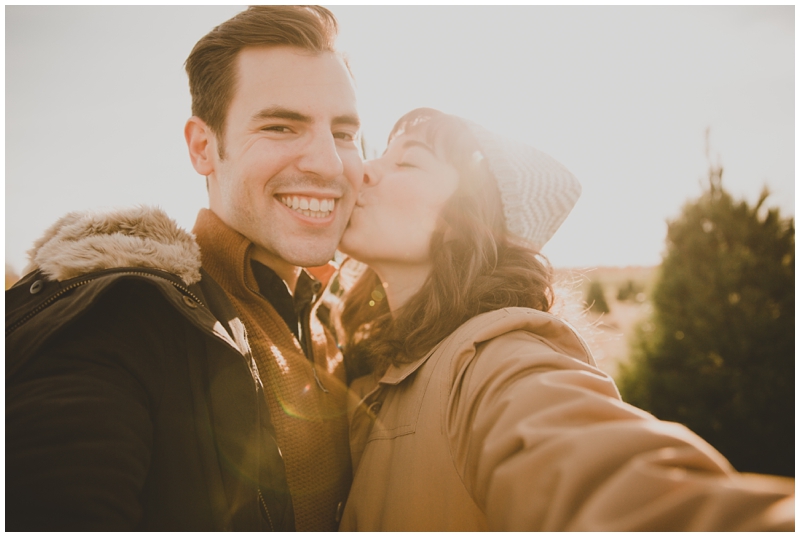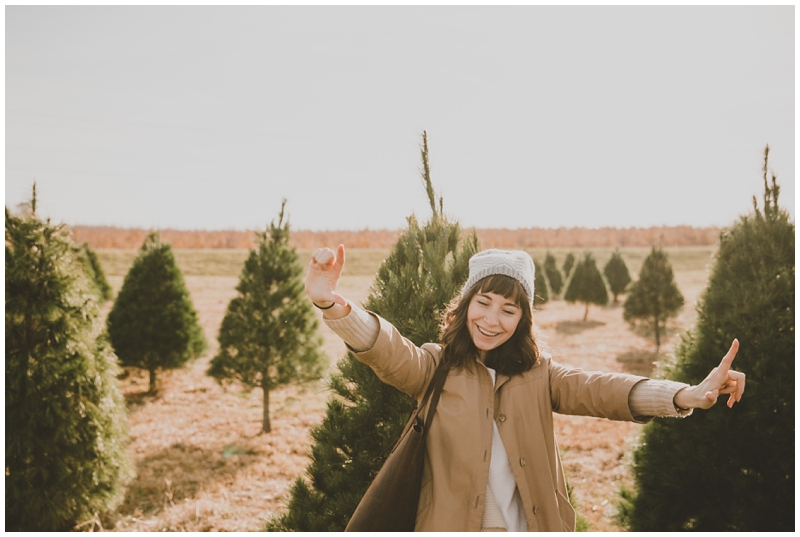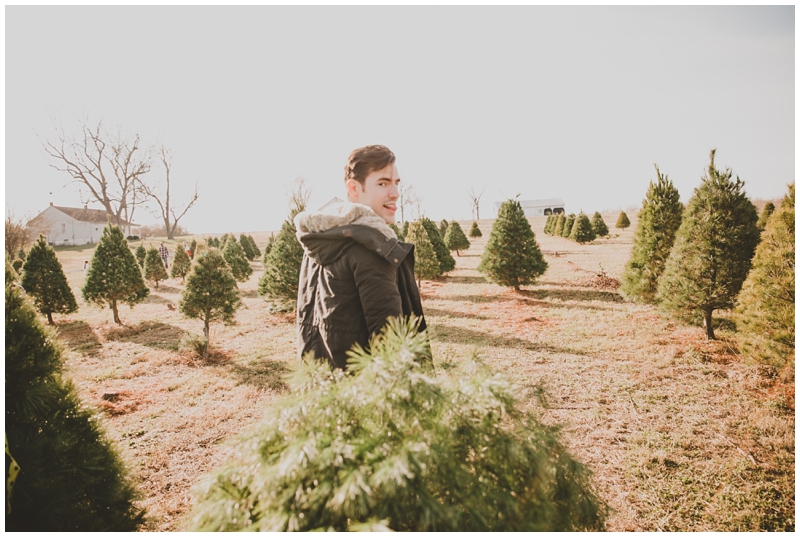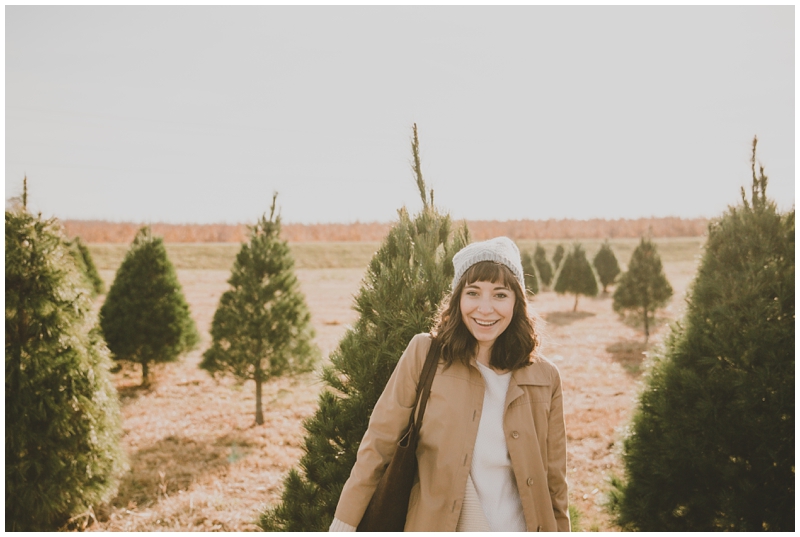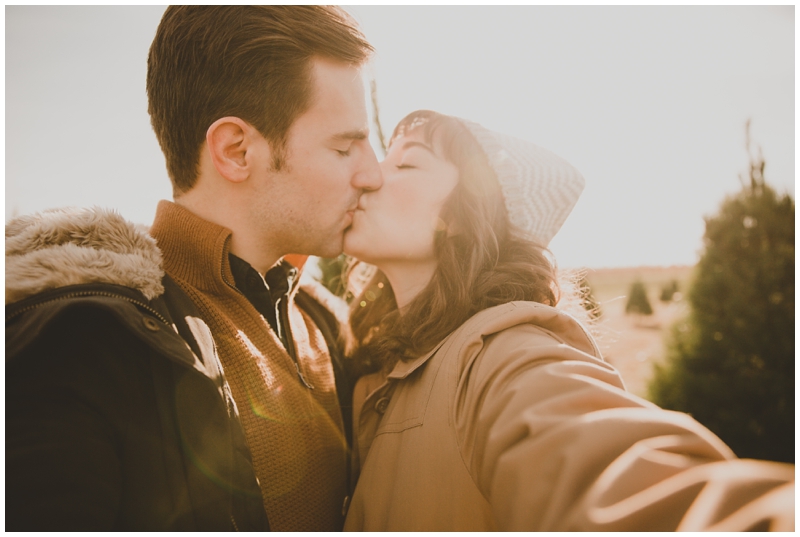 With hot chocolate steaming & Bing crooning, we decked the tree. And then watched a Christmas movie.
P.S. I plan to use an extra piece off the tree trunk to make a "our first Christmas" ornament. 
And because no Saturday is started well without brunch,
I clanged dishes around until something delicious happened:
bacon wrapped egg cups
with a side cinnamon croissants topped with creamy, pumpkin butter.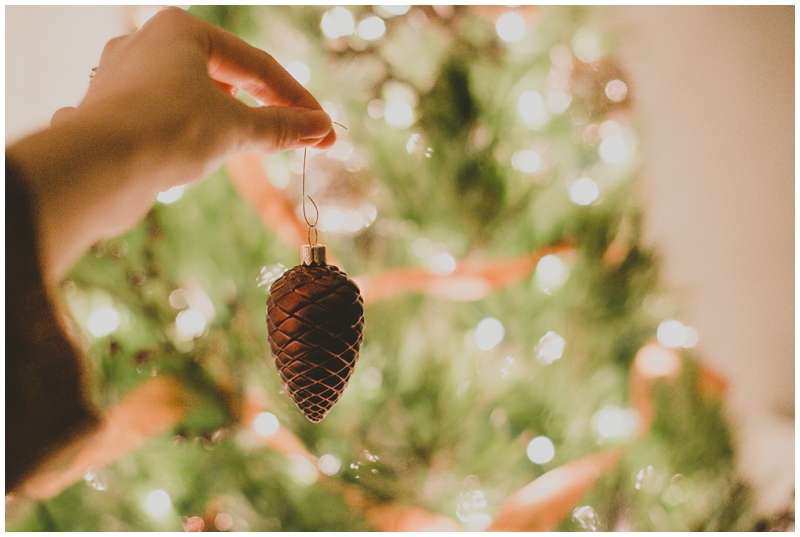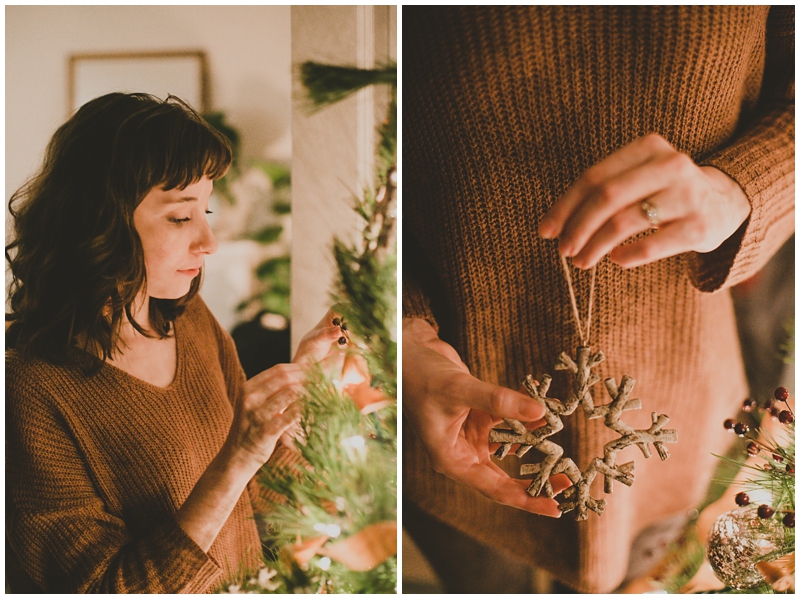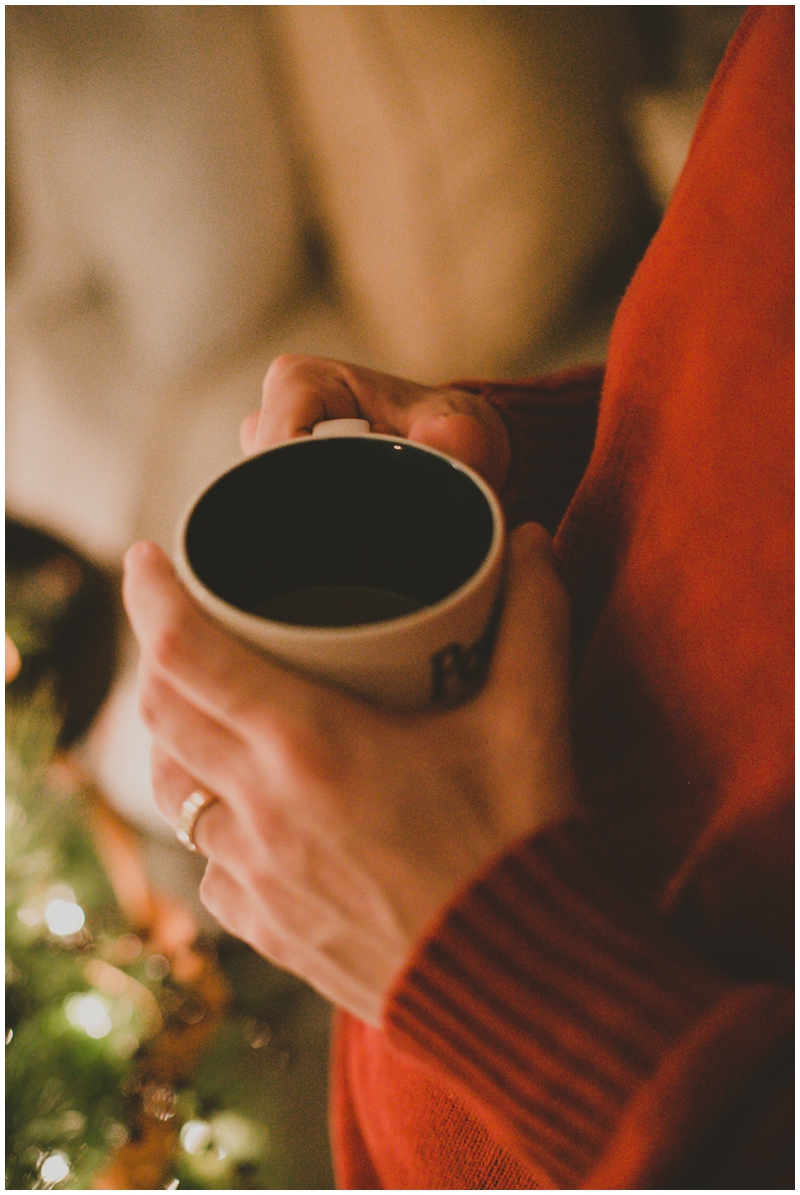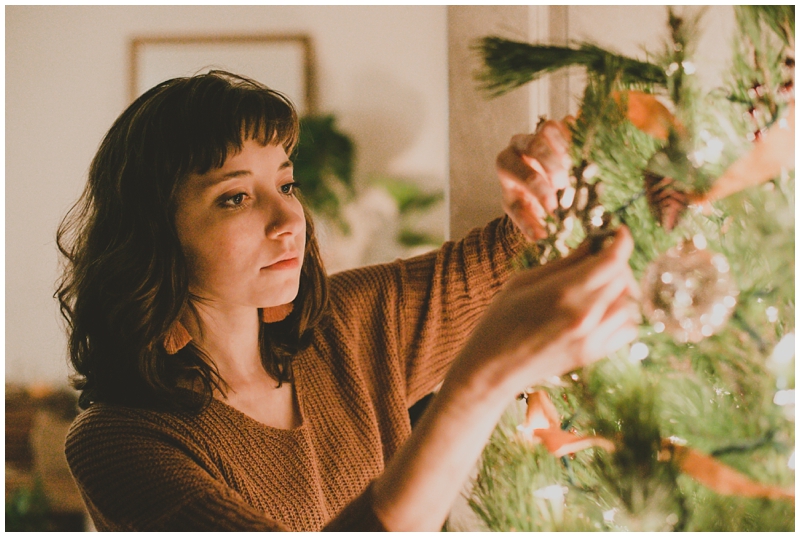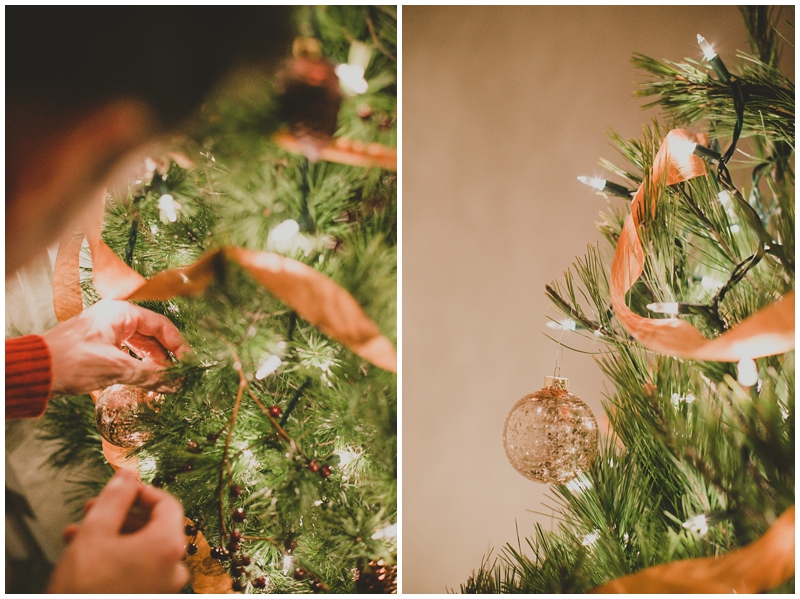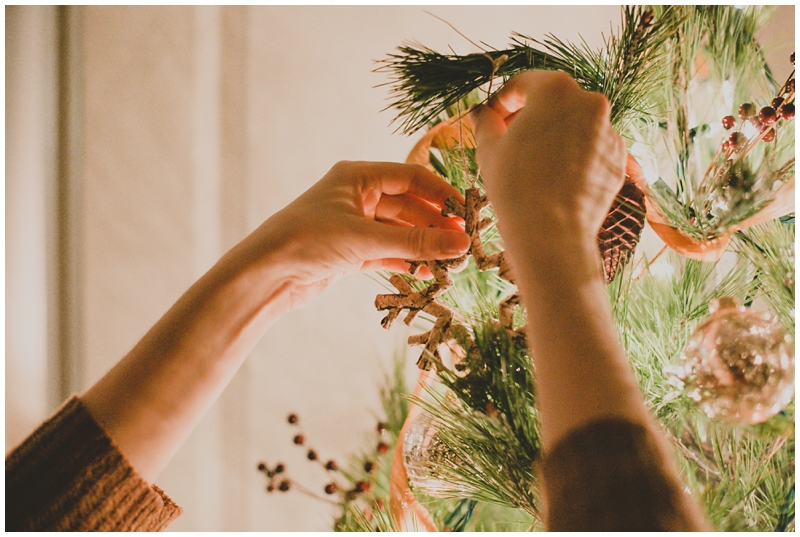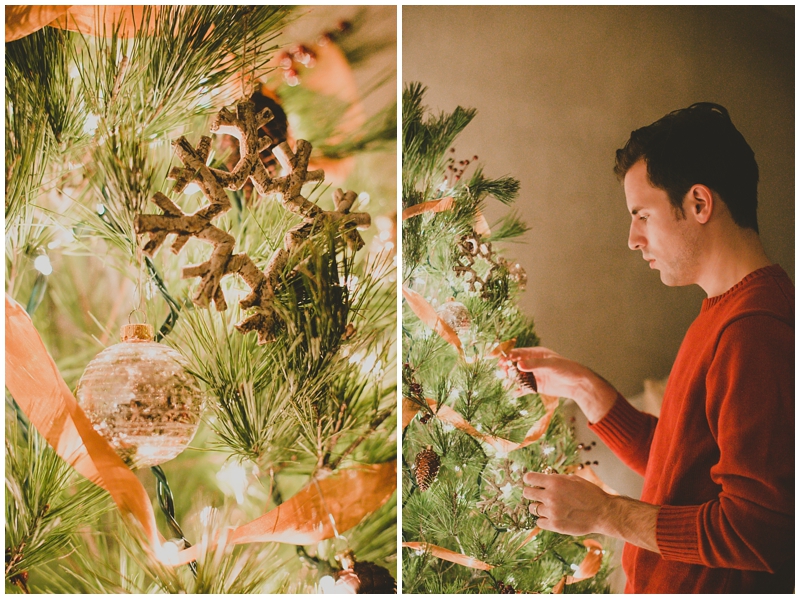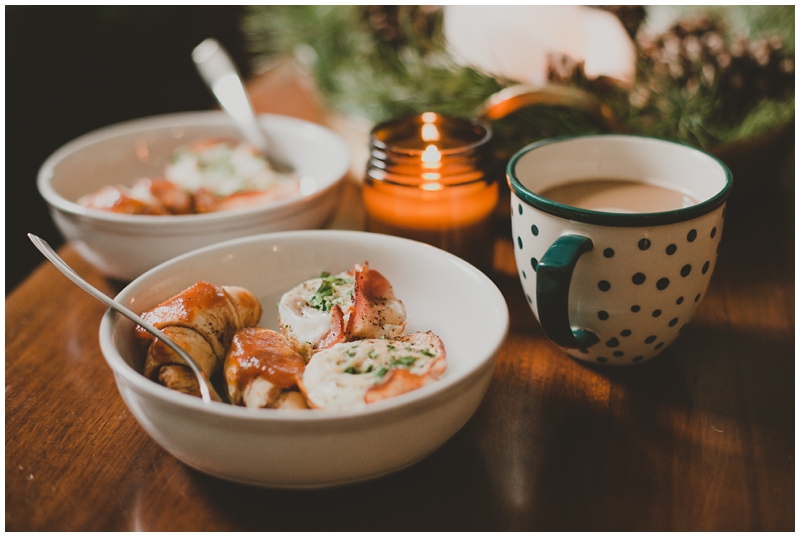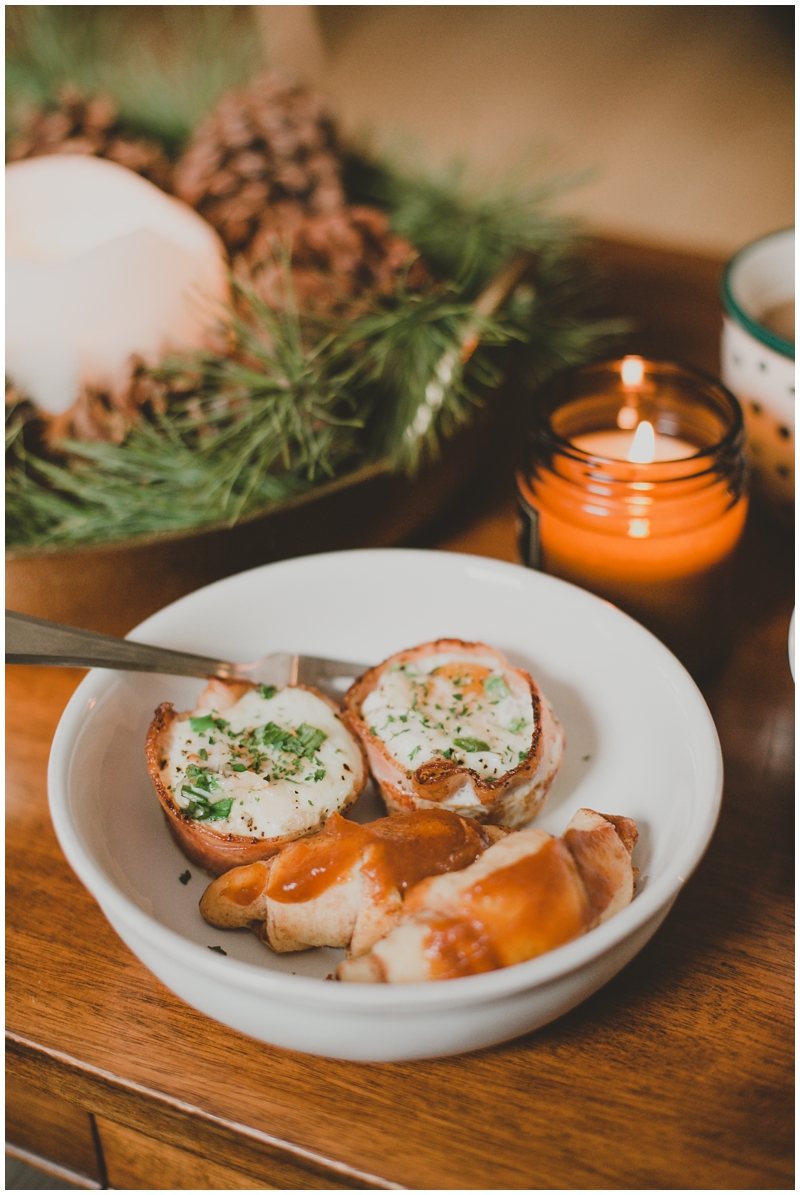 It's taken some time, but our little 536 sq ft apartment is festive & cozy!
There are some quirks.
Read: Our tree star being 2x bigger than it needs to be & the tree being in our bedroom.
But we've decided that these things are endearing…
Welcome to our Blunkalow!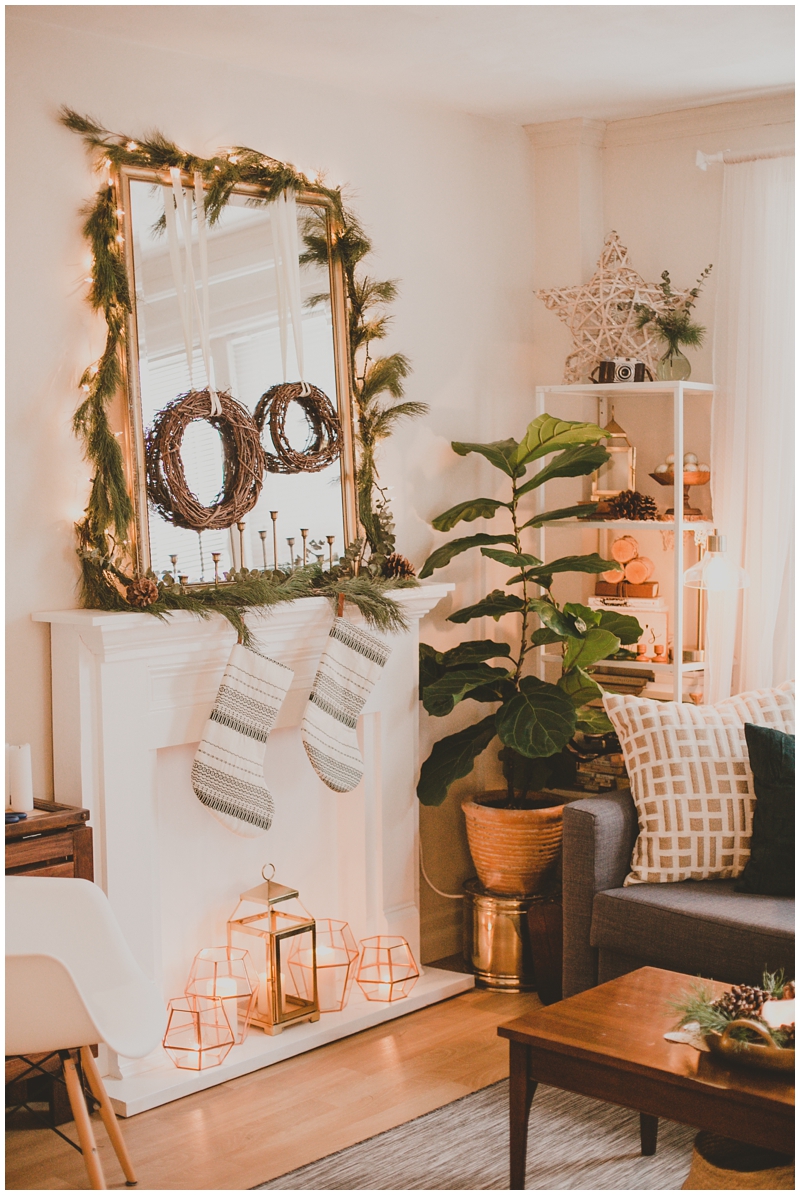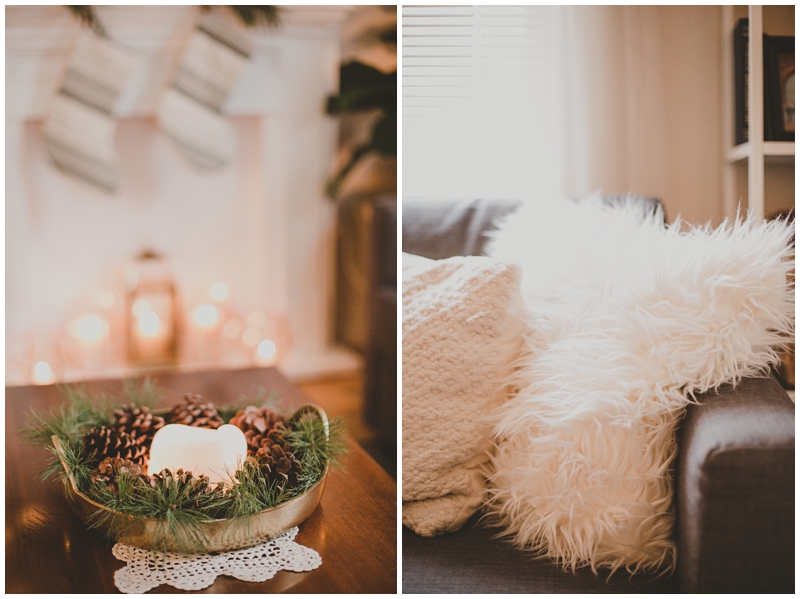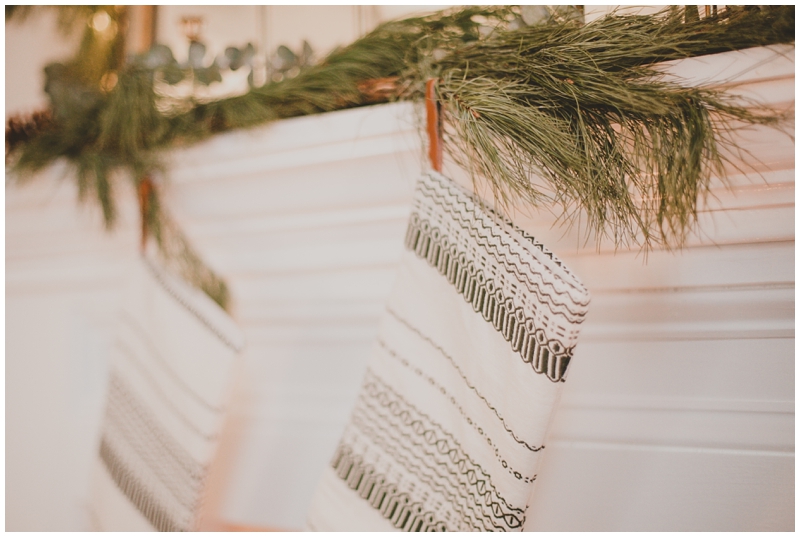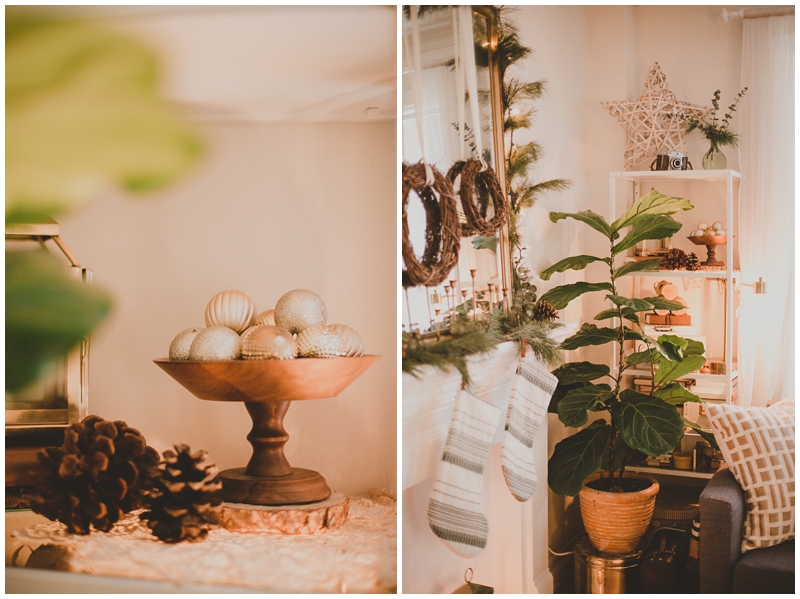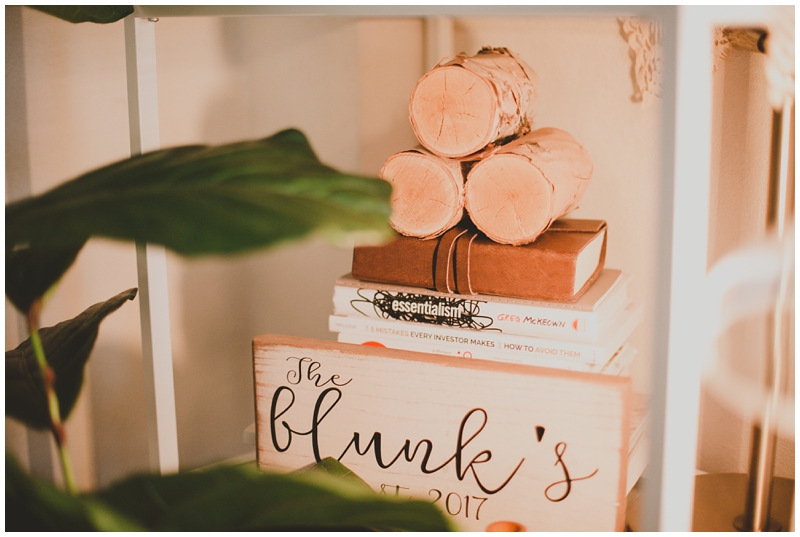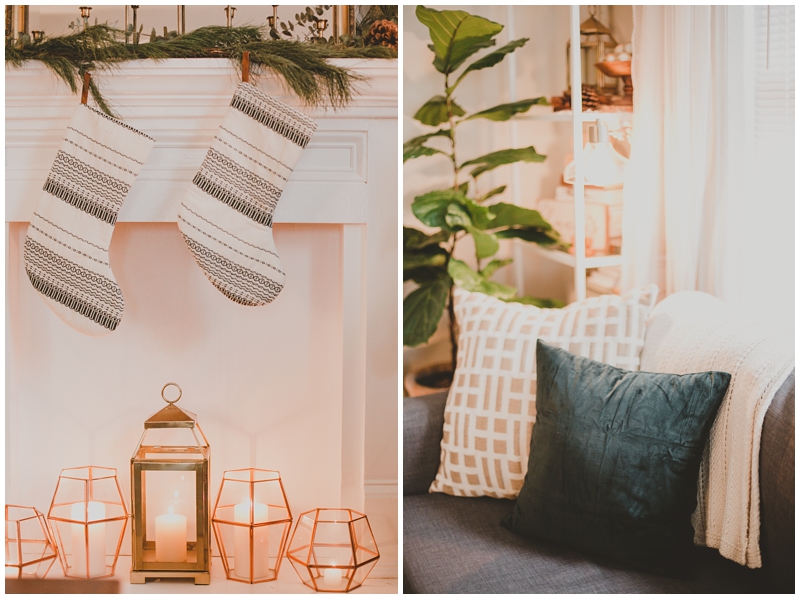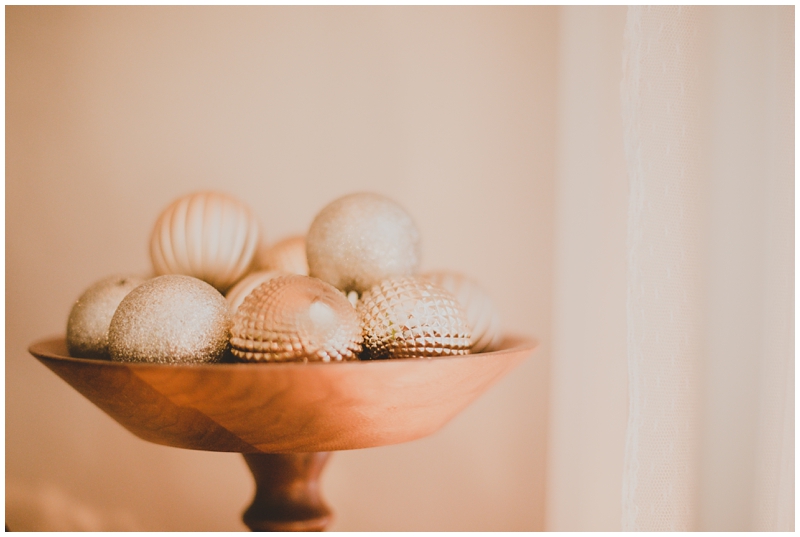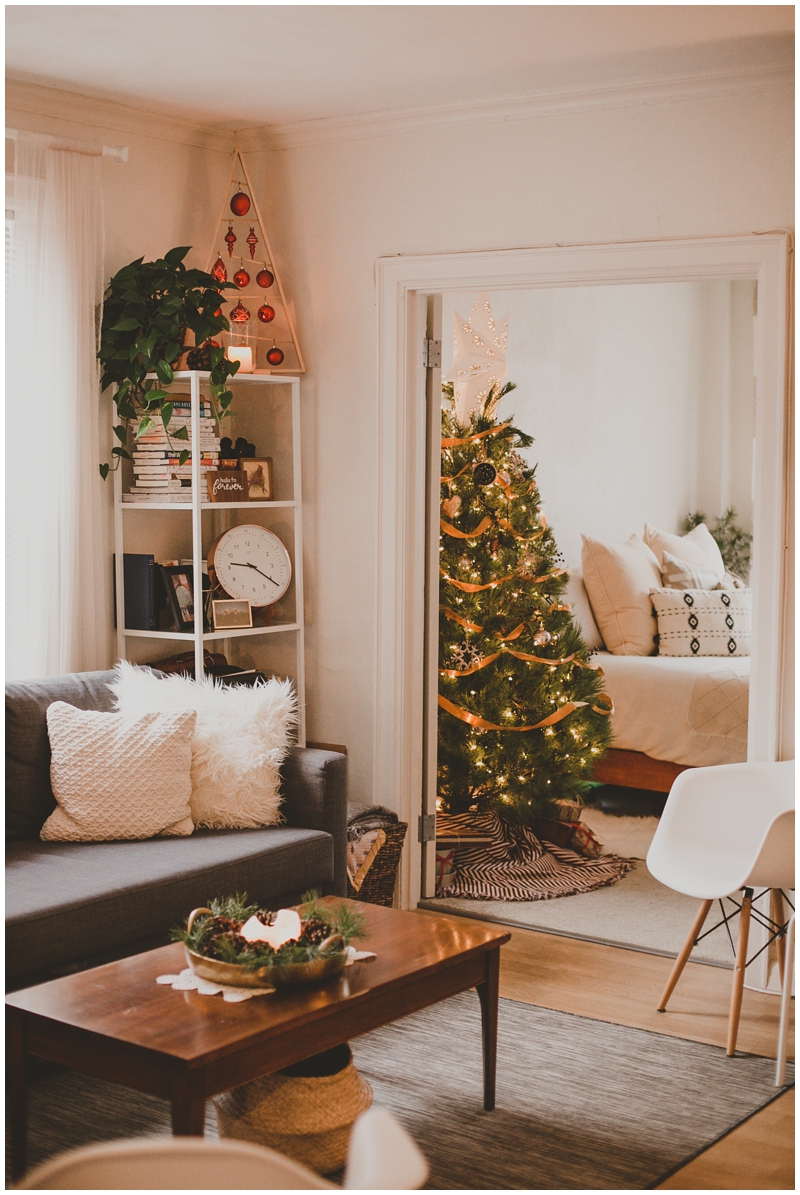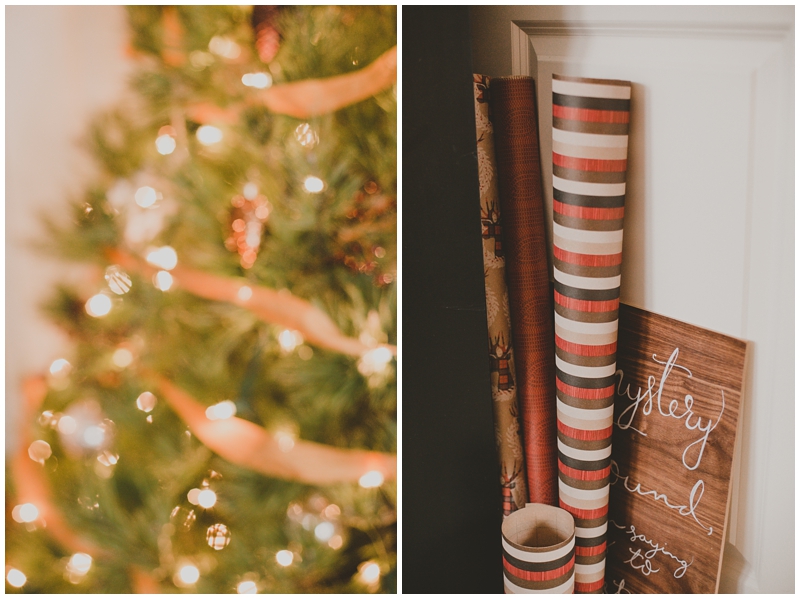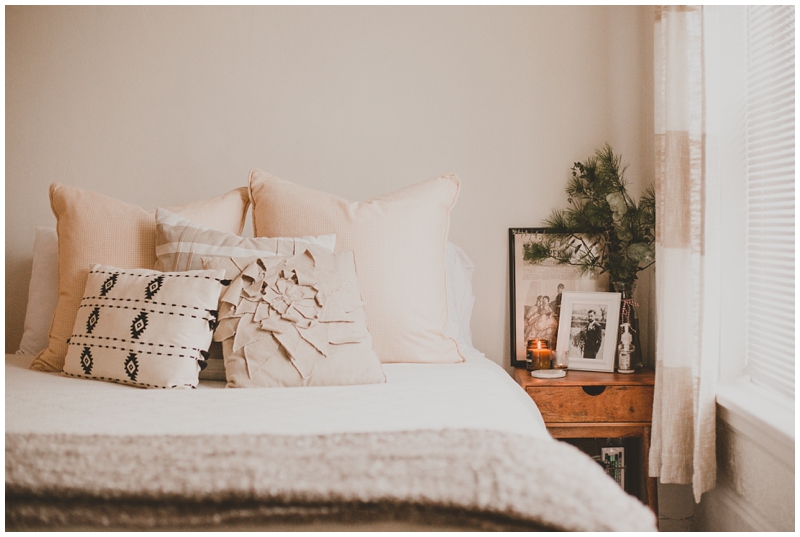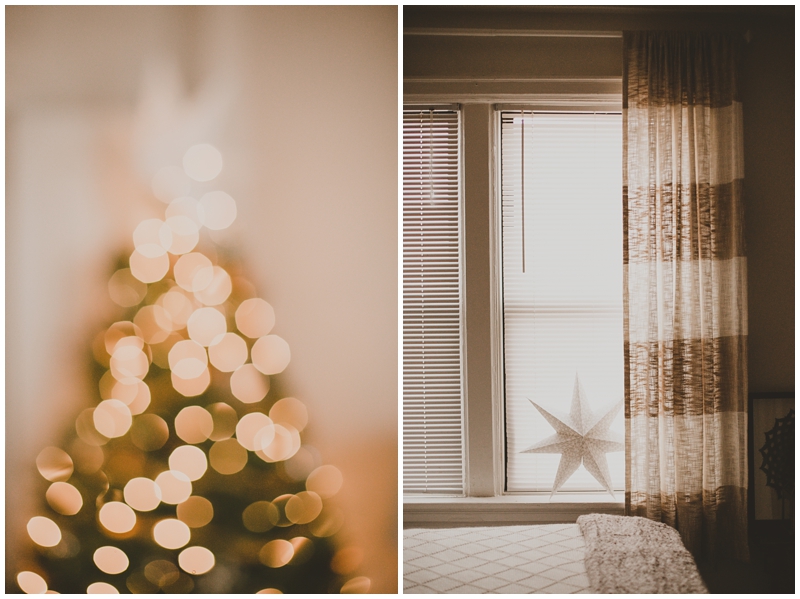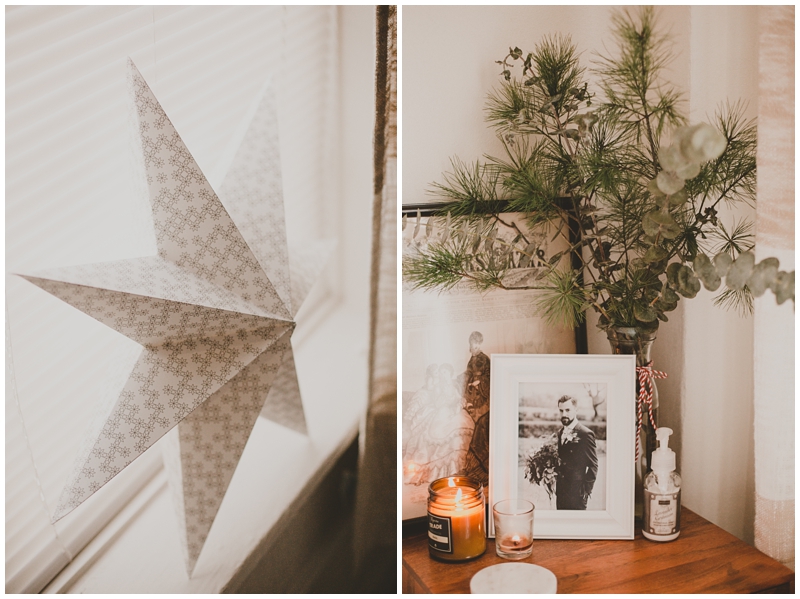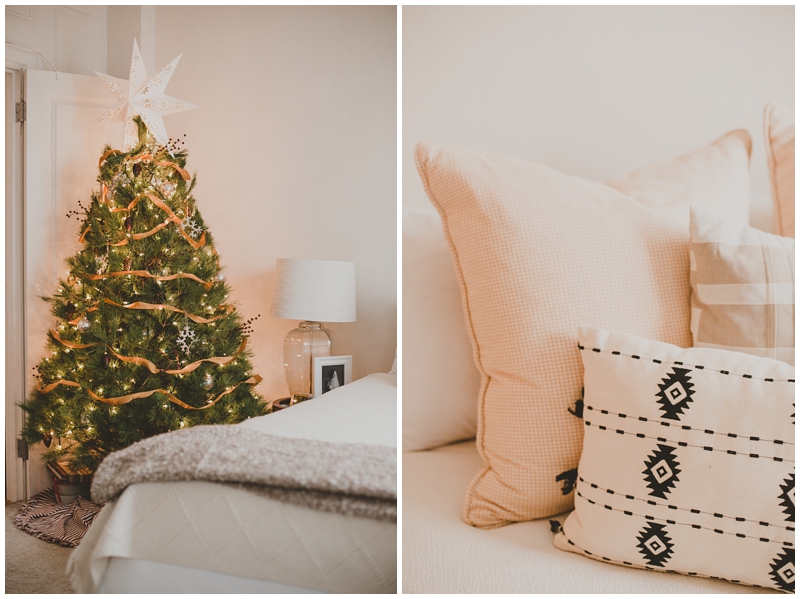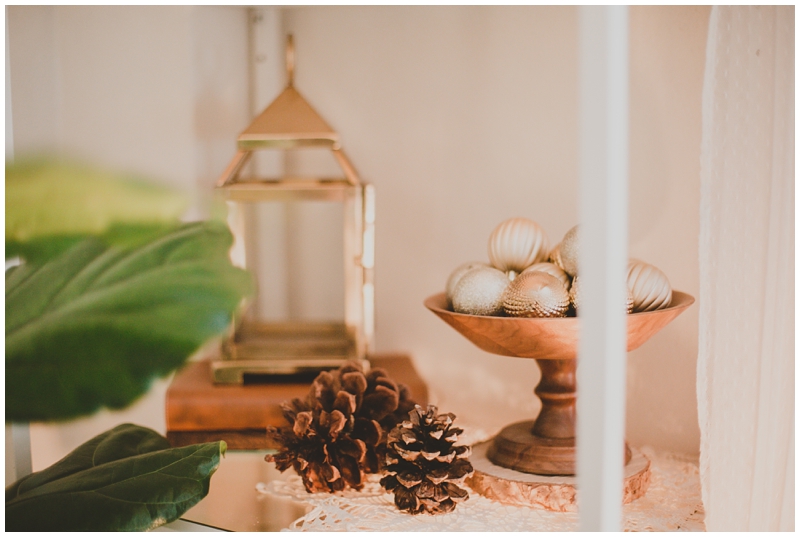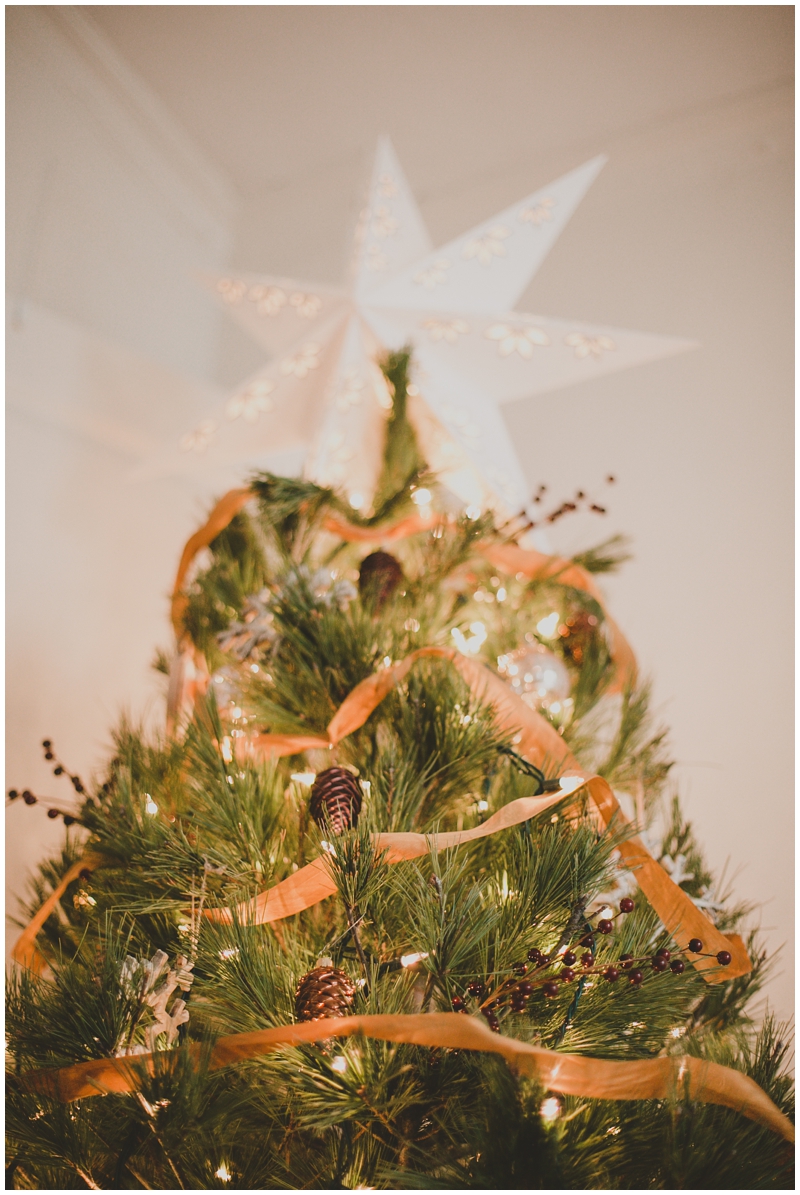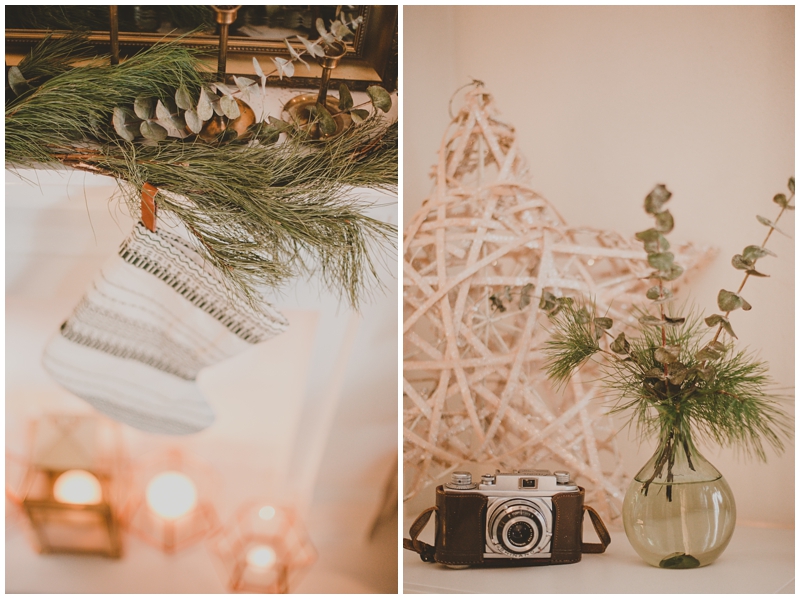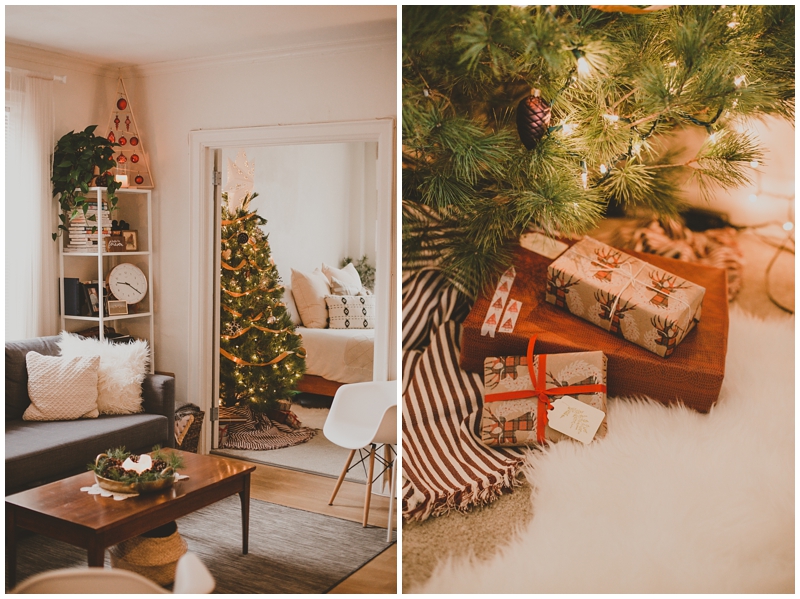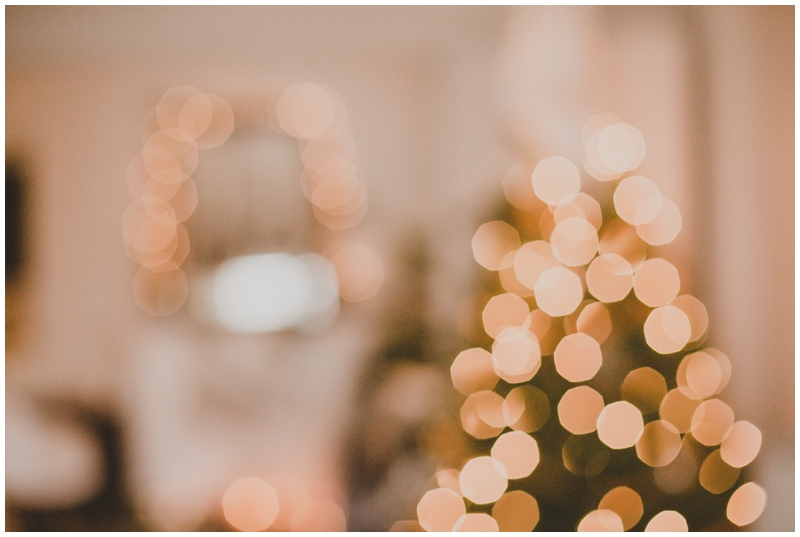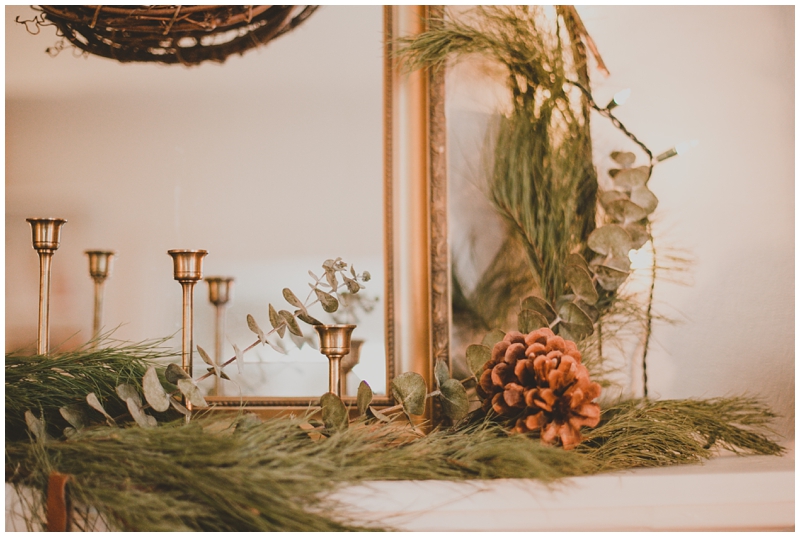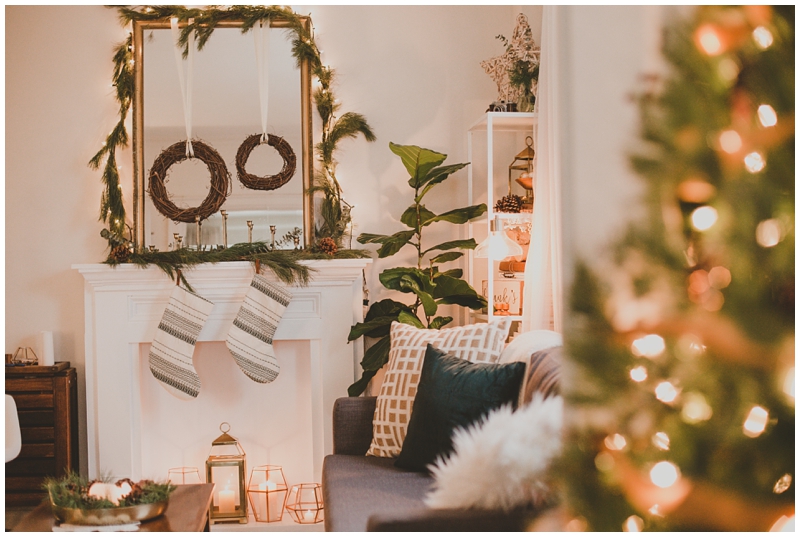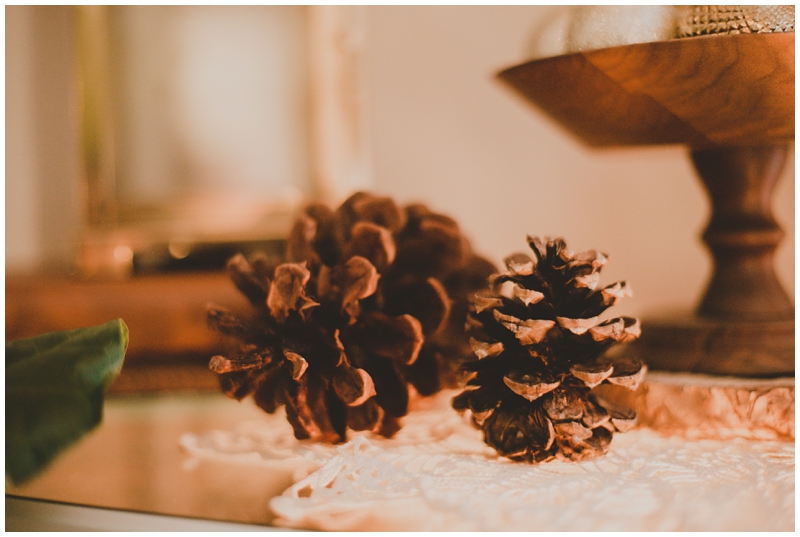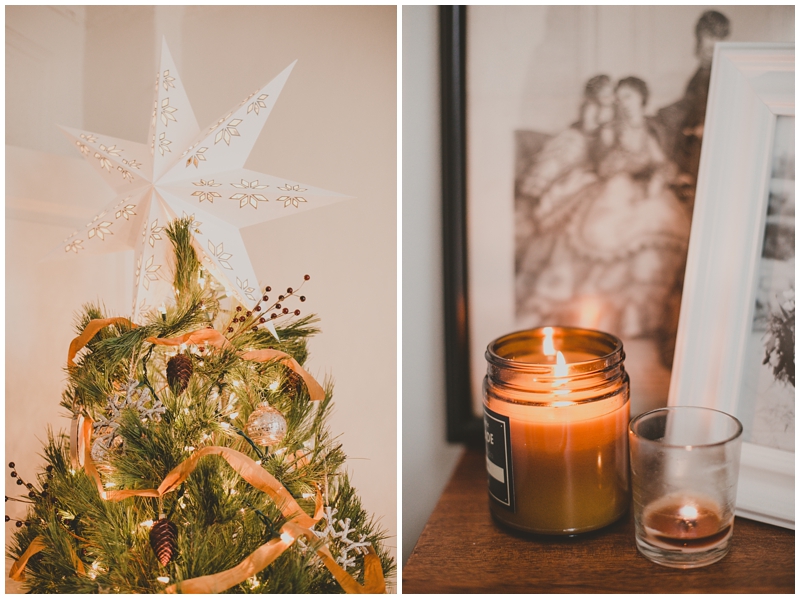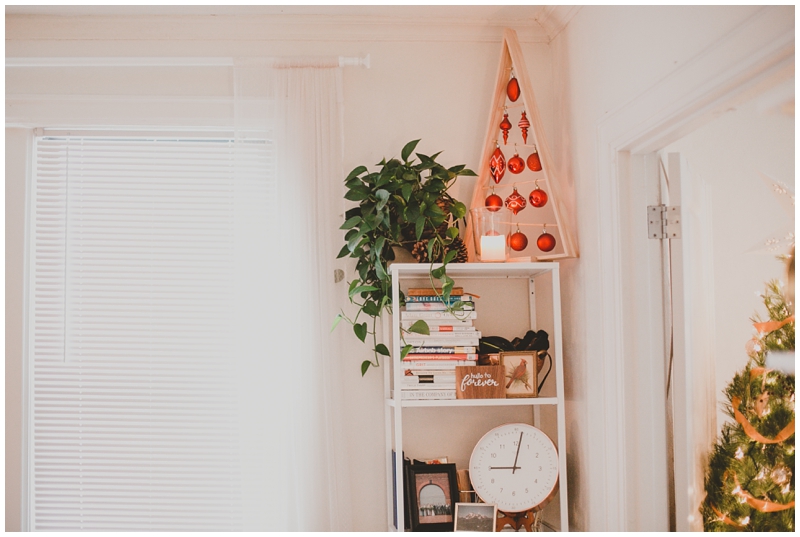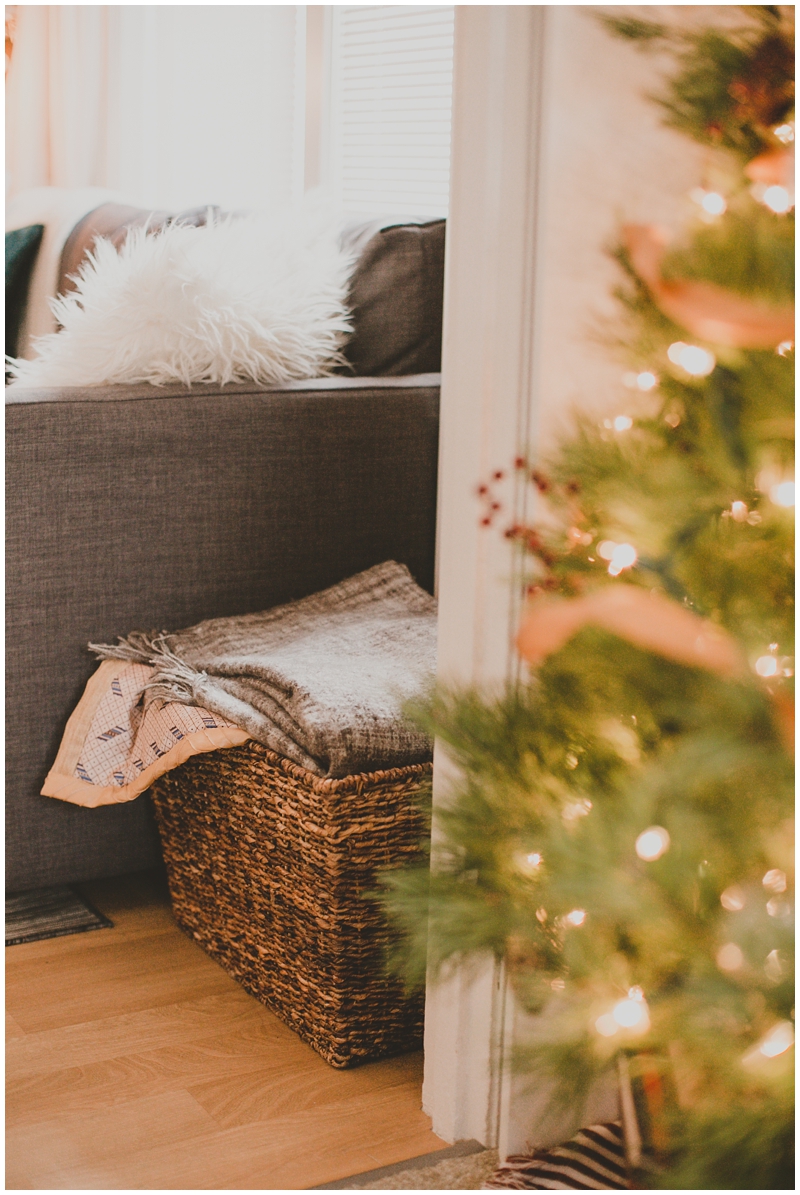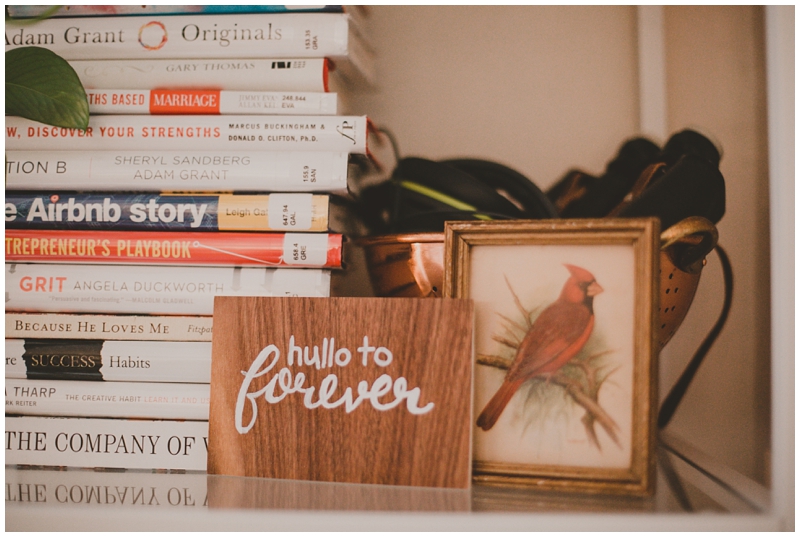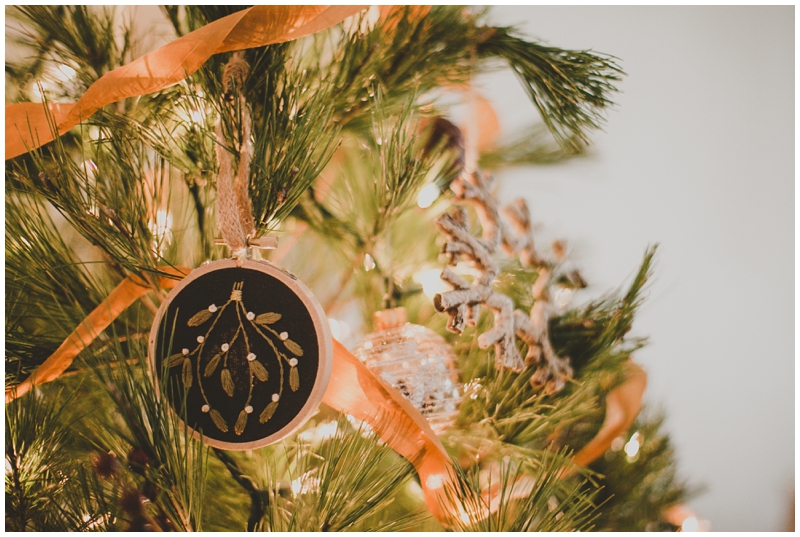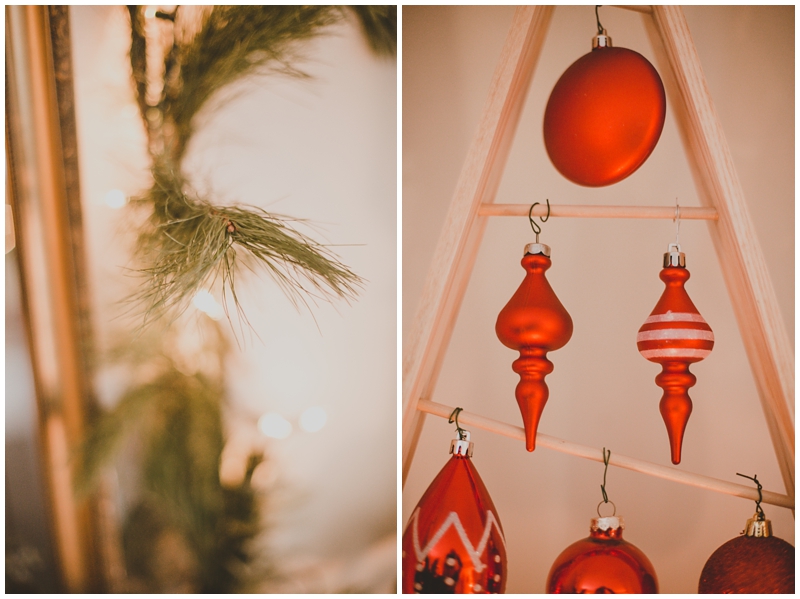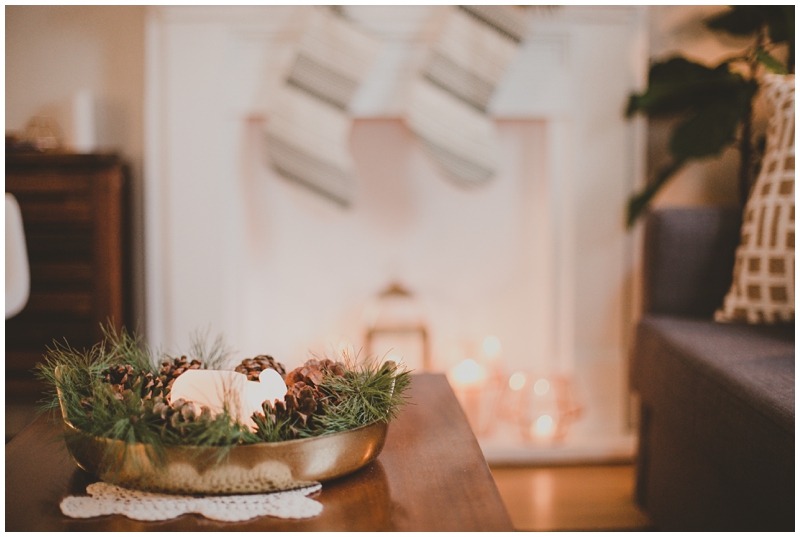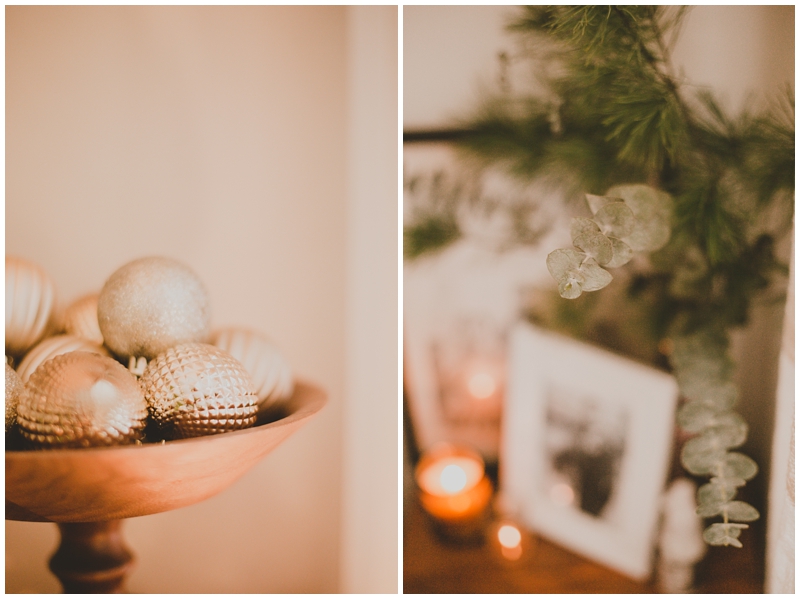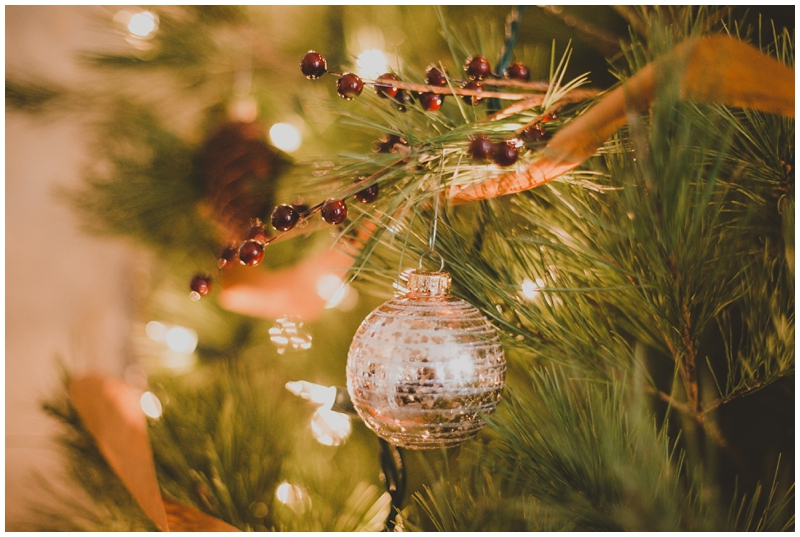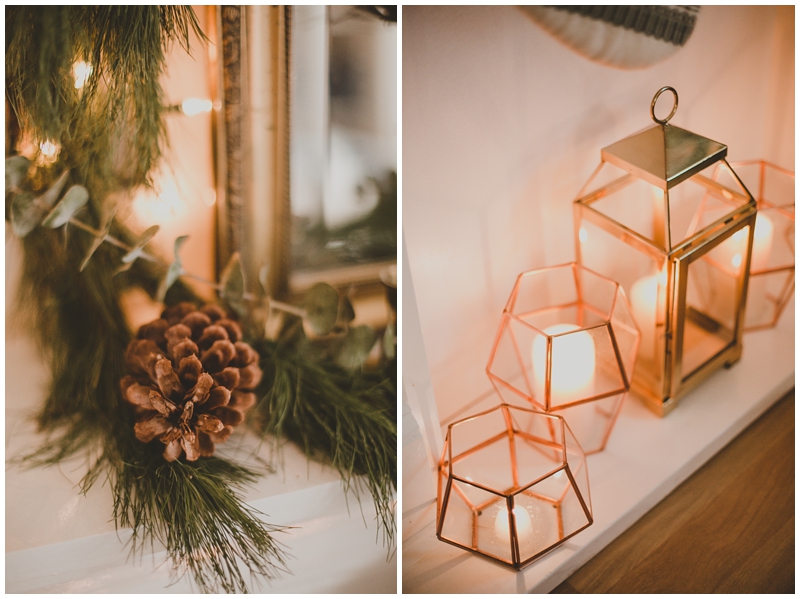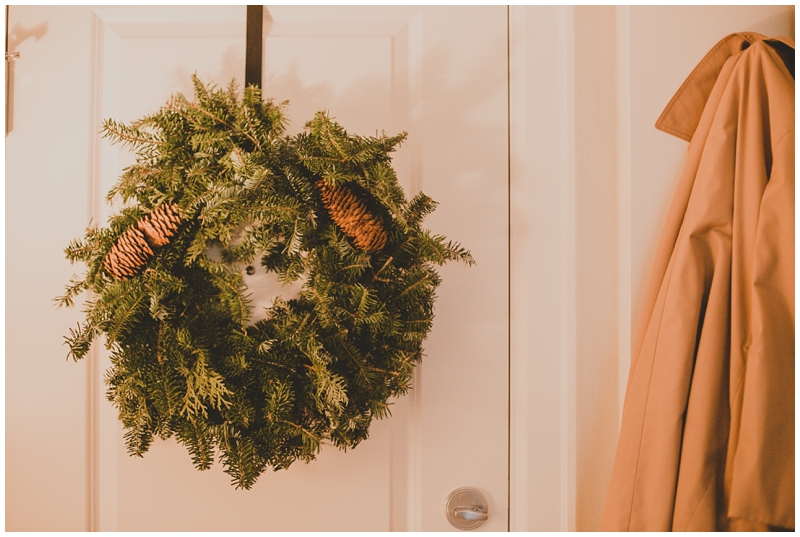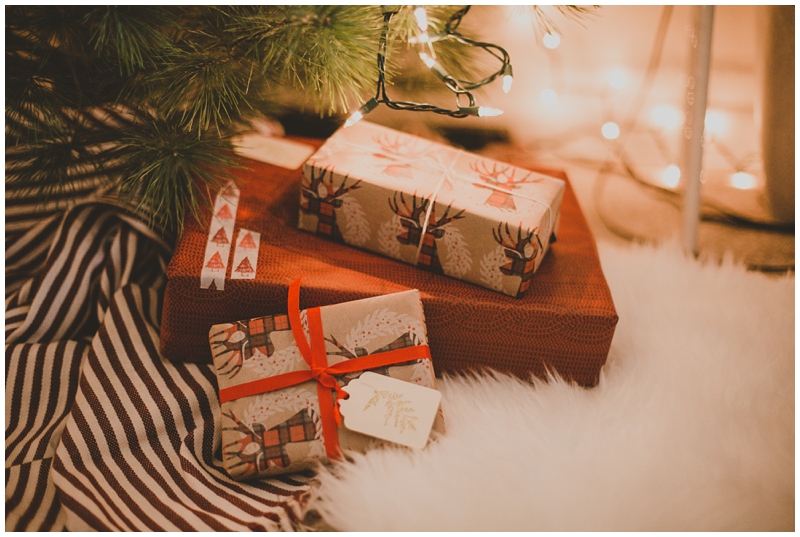 What do you think??
How I did it: 
I knew that our space would be super limited – both inside the apartment and then afterward in our storage areas – and needed to keep costs to a minimum. In light of this, I prioritized use of textures and a consistent color palette with the decor I already had.
Christmas Tree: Cut-Your-Own at Eckerts Tree Farm
Silk ribbon & birch logs: Left over from our wedding
Tree Ornaments: Hobby Lobby, all 70% off
Embroidered Ornament: Handmade by the talented Marigold + Mars
Paper Star(s), tree skirt, fur rugs & velvet pillow: IKEA. The "skirt" is just a blanket I found for $12!
Lights & Tree Stand: Walmart
Stockings: Target – Hearth & Hand with Magnolia
Minimalist Wooden Christmas Tree: Handmade by my Virginia-Dad.
Cinnamon scented pine cones & grape vine wreaths: Michaels, 70% off
Wrapping Paper: Michaels, 50% off
Gold plastic ornaments (shelf decor): The Dollar Tree
Fresh Garland, wreath, & pillar candles: Trader Joe's
Glitter Star: Pier 1 Imports – back from when I worked there 4 years ago
Bacon egg cups: Recipe here.
Happy weekending!! Christmas is almost here!!
Do you have any fun Christmas Traditions?
Always,
–Tara M