It's hard to not let a lil wiggly golden retriever puppy or a couple's contagious but gentle laughter make the world stand still.
Truly, it's the simple joys in life.
A wet, curious little nose.
His hand on the small of her back.
Sugary donuts and crisp fall leaves.
A college-sweetheart love story…
"…as I got out of the car, I turned to her and said,
"Come on Harvey, give me a chance.""
Everything about Julie & Brendan's (aka Bear) engagement session at Tower Grove Park in St Louis was as carefree as it was romantic. Julie & Bear wrote their adorable, college-sweetheart love story and all I can think of is how perfect this is to brighten this dreary, fall day! Enjoy these favorites and leave some love for them in the comments!!
(If you're on desktop, listen while you scroll)
"I knew I liked Julie from the first time I met her my sophomore year at Mizzou, but I never thought we would fall in love down the road. I thought she was too good for me and that I didn't stand a chance.  I had my shoulder fixed over Christmas and had my arm in a sling for the beginning of second semester. I had a 9:30 class on Tuesday mornings and my parking spot was right by Julie's dorm. 
Almost every day she would be walking back from her 8am class when I was walking to my 9:30 with my arm in a sling struggling to carry my backpack.
I usually was too nervous to say anything so normally just a quick hi or head nod and I would be on my way.
Come to find out Julie thought I didn't like her since I never went out of my way to say more than hi…"
"We had been friends for around a year before Bear worked up the courage to tell me he had feelings.
Up to that point, we were mostly joking around, playing sand volleyball together, and hanging out with all our volleyball friends.
Over time, we started talking more and more. It makes me laugh thinking back to the beginning when we were two young college students unsure of what our relationship was and where this would go but I am so grateful for our simple but perfect life we have already created together."
"I finally confessed my love for Julie on my best friends 21st birthday the following fall.
I needed a ride home and decided to call Julie because I knew she was a person that would drop anything for anyone when they needed her.
She took me back to my house and as I got out of the car, I turned to her and said, "come on Harvey, give me a chance."
Luckily she did and we began dating shortly after."
"One of my favorite memories of our relationship was when Bear wrote me a letter for our first anniversary.
One of the simplest but most thoughtful presents I have ever received.
He took the time to reflect back on every sweet, funny, and adventurous thing we had done in a year and list them along with the rest of the letter. I remember reading the list and reliving each one of those memories together. I was caught off guard by the letter because most people around us know that we are not the most publically affectionate or expressive people.
This is one of my favorite memories because it was the first time I really appreciated how special our relationship was."
 "The day Bear proposed I was completely shocked, not because I didn't expect that in our future but because he did such a great job of planning and hiding his plans. I always told him I didn't care how he did it, I just wanted to be completely shocked of when it happened and Oh Boy did he accomplished that!
No makeup and cameras, just Bear and I on the top of Art Hill after a walk in the park and then a BBQ with all our family and friends after.
It just shows how well he knows me and what is important to our relationship!"
 "I fell in love with Julie because she allows me to be the absolute best version of myself. 
She supports me in everything I do, and is always there to comfort me when I struggle. 
She is truly the most caring, patient, and understanding person I have ever known. 
These past 4 years have been the best of my life and I can't wait to be able to call her my wife…"
Dear Julie & Bear —
When you two were changing your outfits and finishing off the donuts, Stephen and I looked at each other and said, "I don't know why they think they're not photogenic! This is one of the easiest sessions – they're killing it!" Thank you for such an incredible evening, sharing more about your love story, and inviting us into your story! We can't wait to do the final countdown with you next year!!! The best is yet to come…
All the hugs & always,
–Tara & Stephen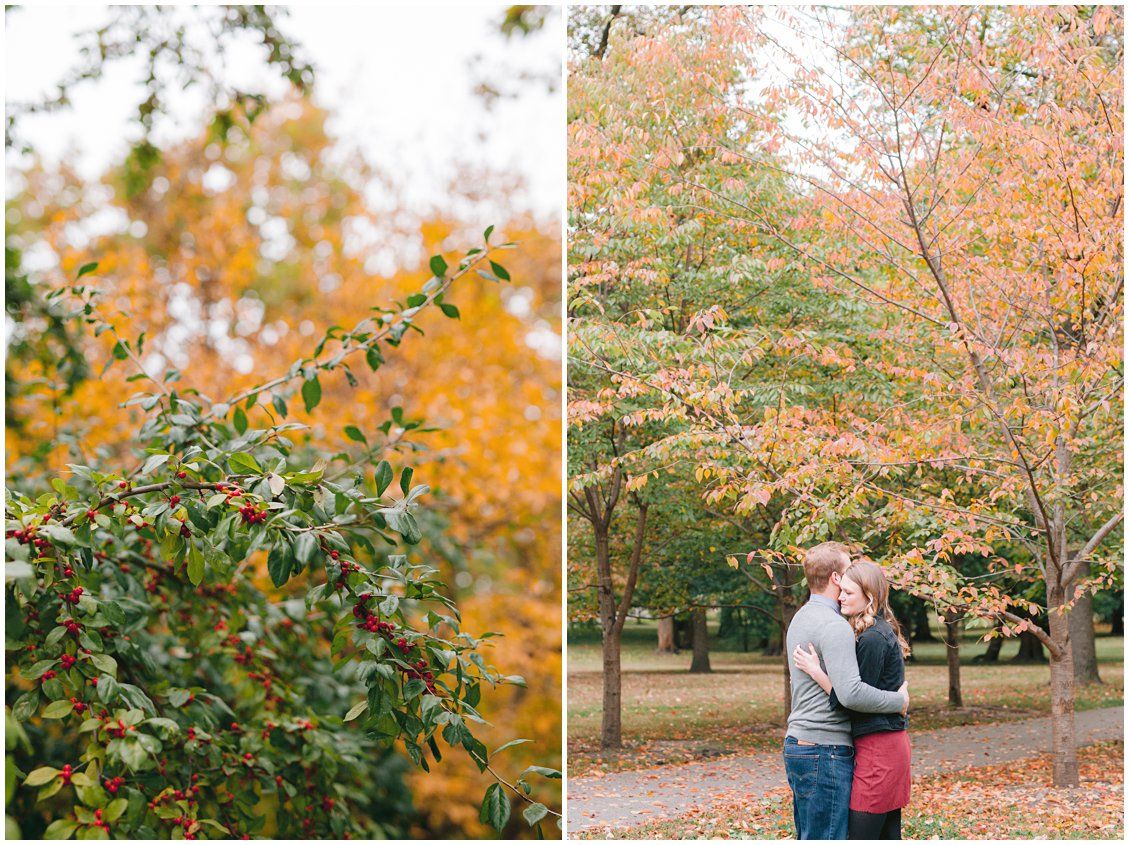 If you'd like to explore more engagements and love stories, be sure to explore our Engagements Category here on the Journal or join the everyday party over on the Insta – @PattengalePhoto!
Until then…
Always,
–Tara M
Pattengale Photography is a traveling husband and wife duo based out of St Louis, Missouri.
They were named Best Of Weddings by The Knot and have been published in
both print & online publications nationwide.
If you're looking for a photographer to capture your love story, anniversary,
or wedding day – drop a note, via the contact page!