---
I can't lie.
The past week has felt quite young & free.
**cue my previous post on turning 24!
Seriously.
I had a group of friends over (including the bae) and well,
we binge watched the entire season of Stranger Things.
All. At. Once. (8 hours).
Ate way too much junk food.
Found new Friday jams.
And more.
(Photos by Betsy, edited by me)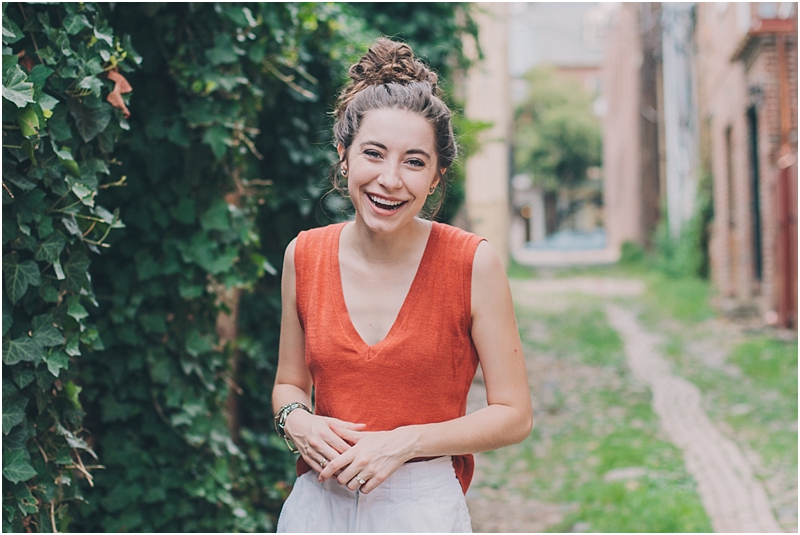 Onto style, however.
I've been a huge fan of lightweight crop tops when high-waisted shorts are involved in combating this southern heat. Also, how adorable is this alley in Old Town Alexandria?! Seriously, that place is such a gem.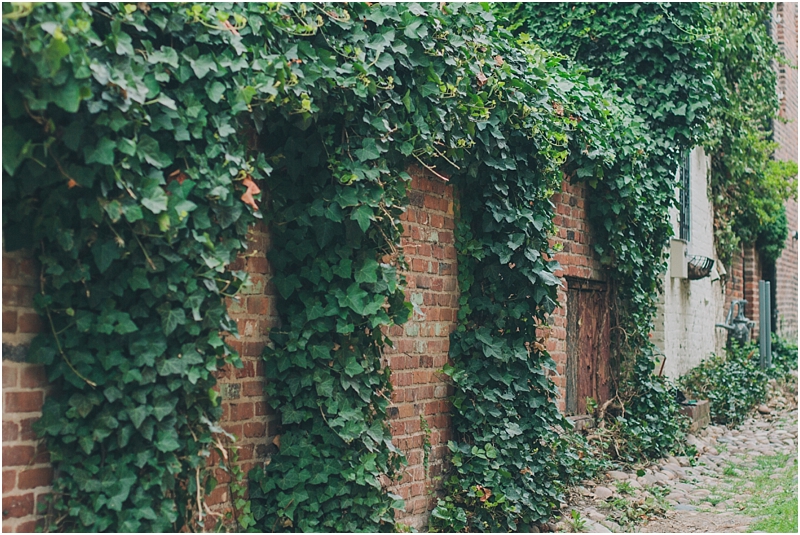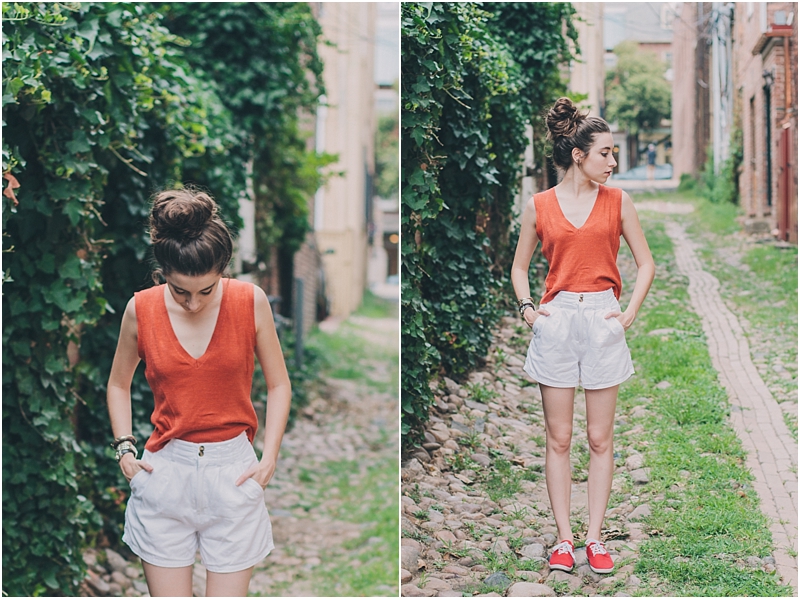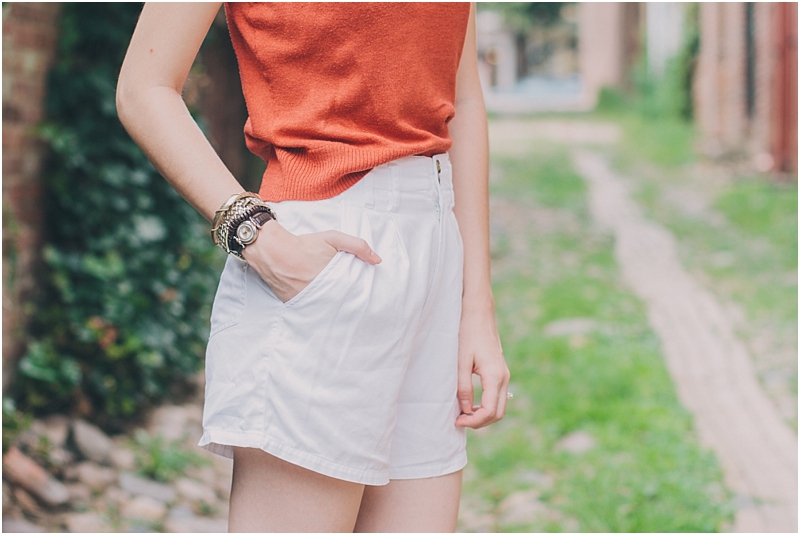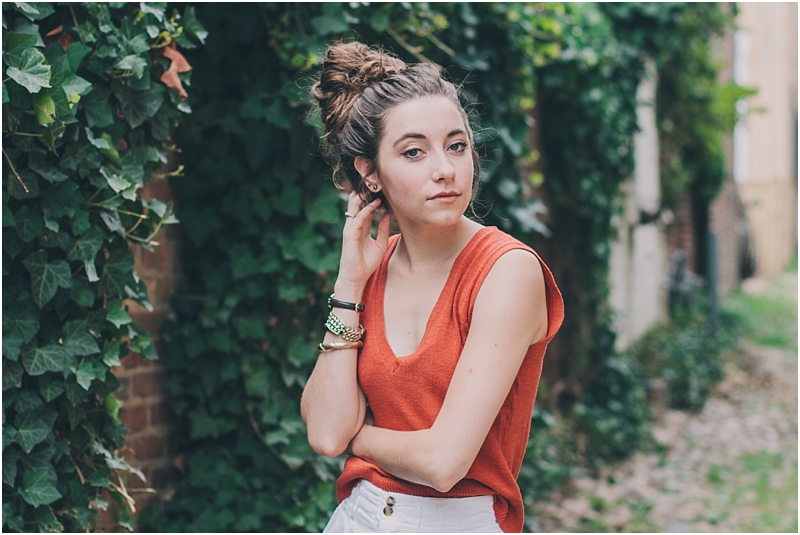 The Look & Mixing it Up:
Call it lazy, minimalistic, or just plain running out of time to get ready some days, but I can't get enough of simple stud earrings and a pile of bracelets. I went out on a limb, yes, in mixing the red shoes with such an orange top – but since the undertones leaned towards a red-orange vs a blue-orange, I went for it.
And to be honest, if something is high-waisted it just seems to up the fashion statement. Next, swap in another crop top for a varied look!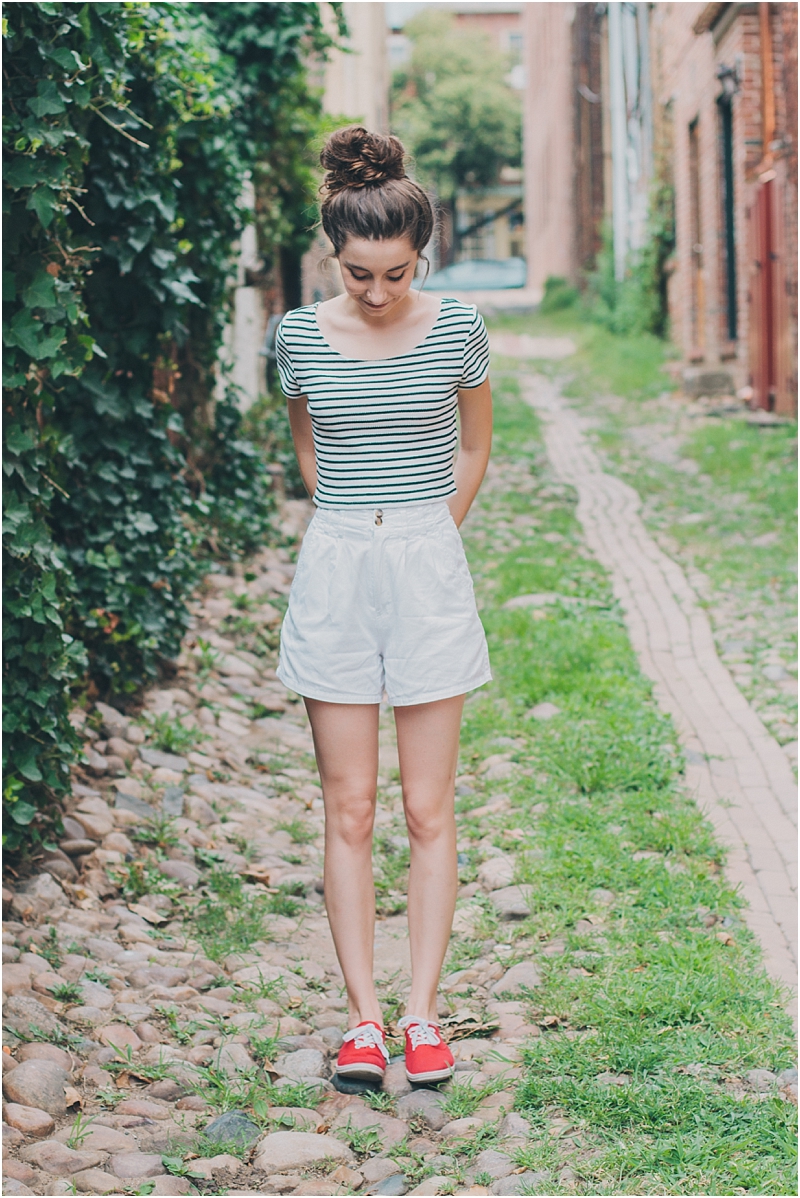 Pssst!…
I wasn't originally planning on blobbing my hair up.
But it was hotttt.
So I decided to give you an authentic style.
I'm all about it, you?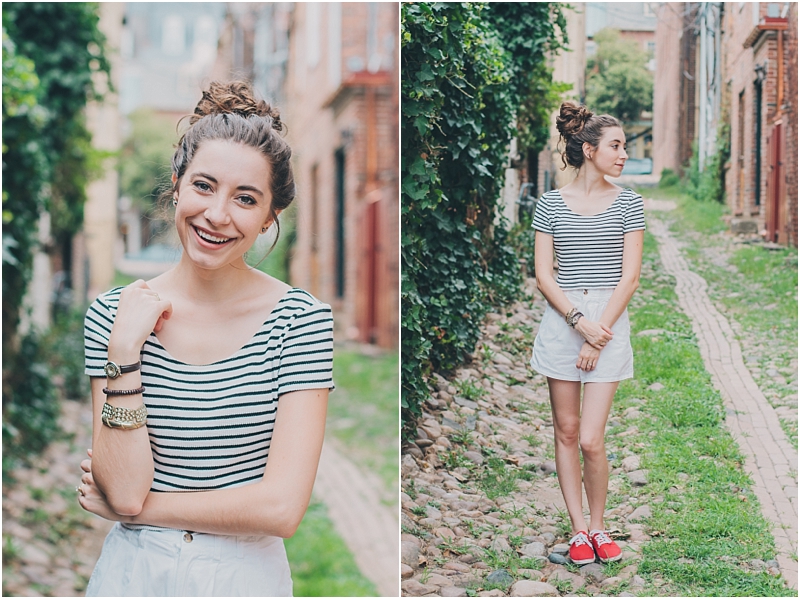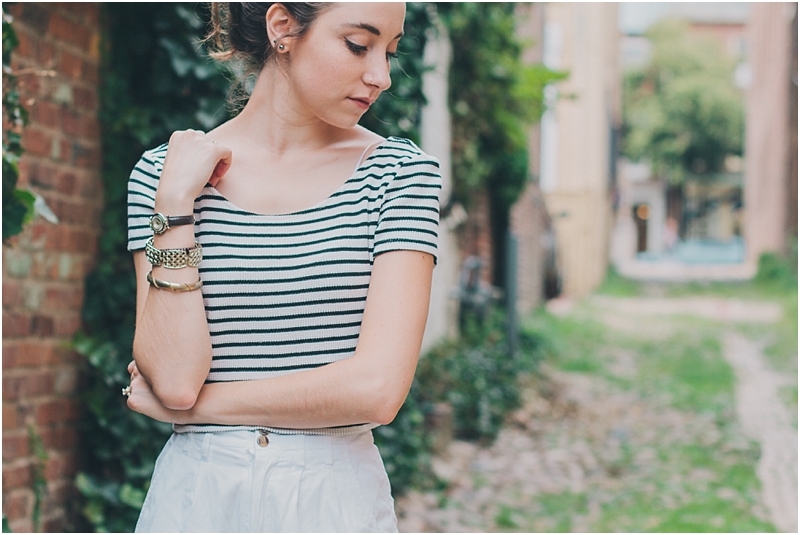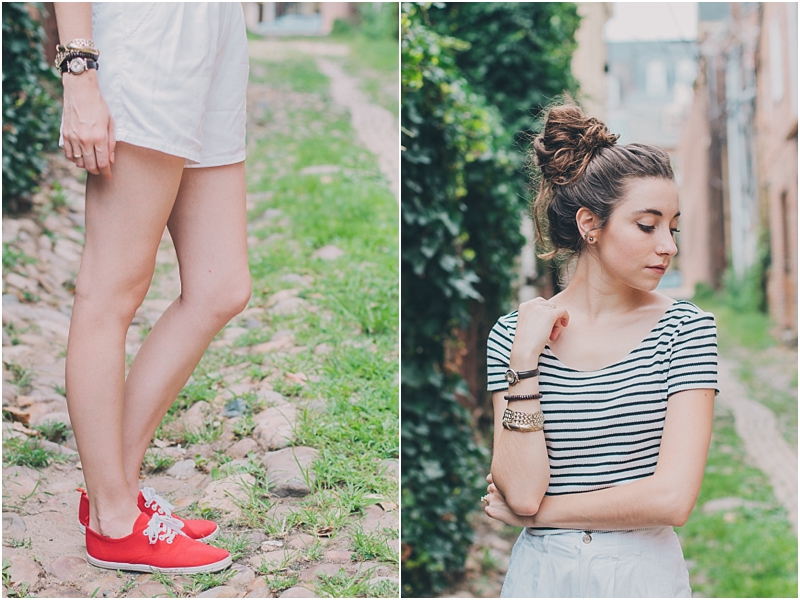 || Shorts: Goodwill. Orange Croptop: Goodwill. Striped Croptop: H&M, on sale. Red kicks: Charlotte Rousse, on sale. Jewelry: Gifted & Thrifted. Location: Old Town Alexandria, Virginia, near the waterfront. ||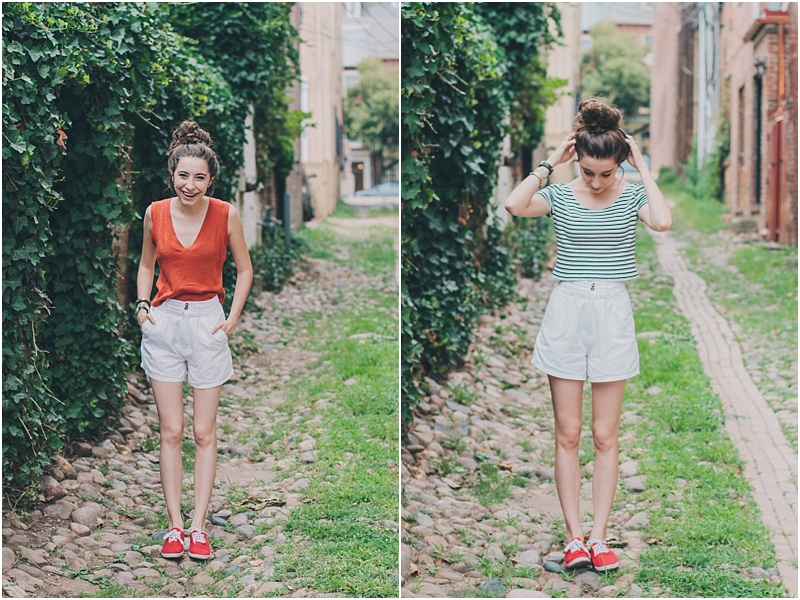 What weekending plans do you have?
Photography is kicking back up for me, starting with a double header tomorrow. I guess I'll have to become more responsible with sleeping in.
It's been real.
Now do yourself a favor and jam out to "Closer," by the Chainsmokers & role the windows down…
Happy Friyay!
Always,
–Tara M.